READ IN: Español
From other absurd sales such as that of a DONDA listening airbag for six thousand dollars, comes that of a Messi scarf during the Barcelona exit conference for 1 million dollars.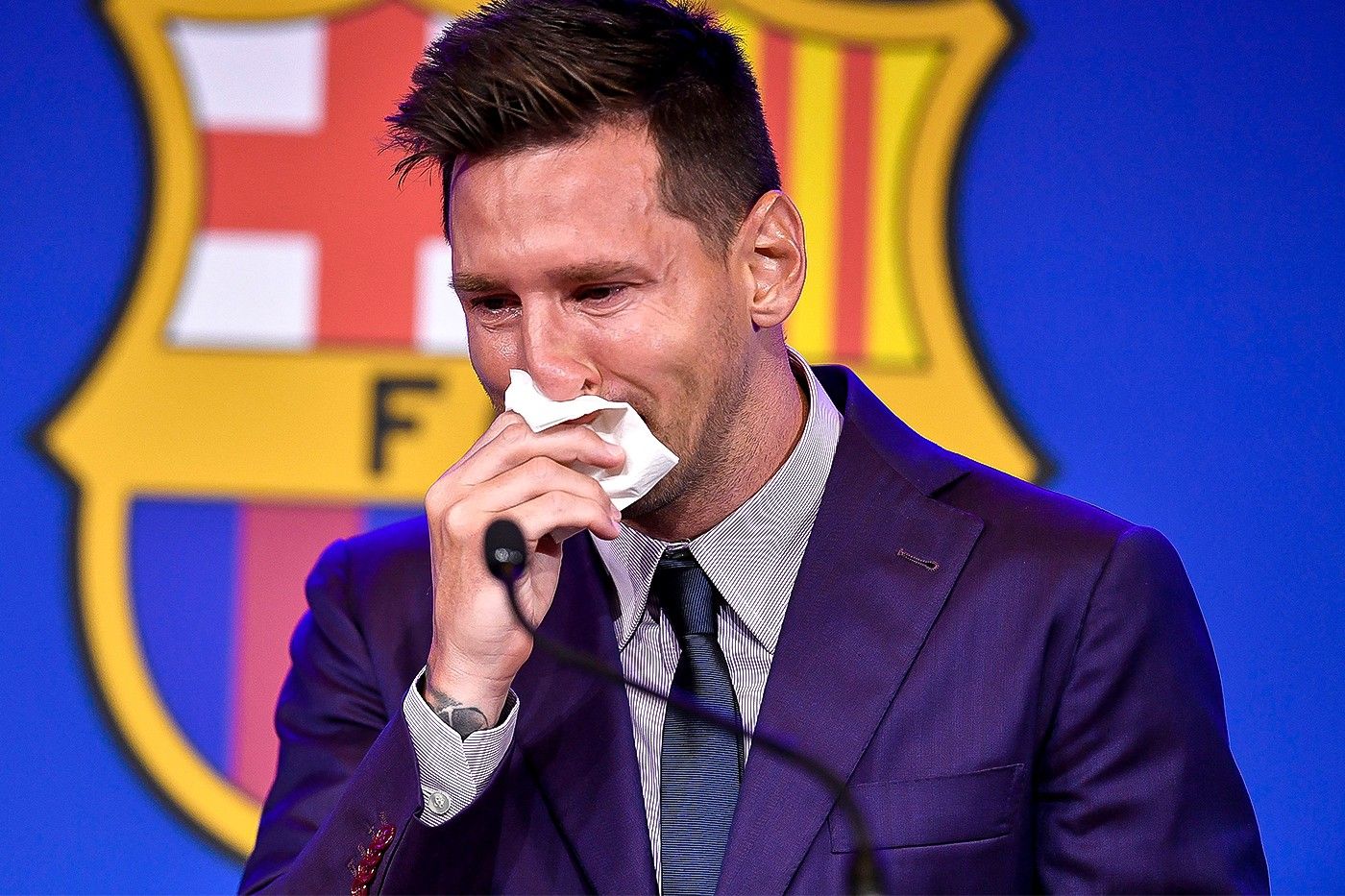 According to reports, an anonymous seller has put up for sale the tissue used by Leo Messi during the press conference of his departure from FC Barcelona. Used by the Argentine striker to wipe his tears and blow his nose, the worn-out handkerchief is now being sold for that exorbitant amount.
The individual, who announced that he would sell the handkerchief for that astonishing amount on several websites, would have gone to rescue the handkerchief from the trash after the end of the conference in which the signing of the footballer by Paris Saint Germain F.C. was announced. To make matters worse, the seller pointed out that the handkerchief had much more value because it contained the "genetic material" of Messi (@leomessi), which could be used to generate a clone. No comments.