READ IN: Español
Aaliyah Rosales came to Madrid's neo-creative scene to transcend as an actress, model, stylist and perfomer who plays at being different characters through an eternal mix between fashion and art in a physical context, but above all virtual.
Chameleonic in all her being: abstract and surrealist make-ups, hairstyles, infinite dyes and wigs, transgressive looks and multiple scenographies, names and personalities are now identified in the same creative soul influenced by cinema and photography. One day she is Calíope Flores, a gypsy with black and straight hair that reminds her of her time spent in Andalusia. Another is Aaliyah Rosales, or she changes her skin to recreate the 'if i were a boy' with Tales del Rosal. But it is also Soraya Yasmin – her real name- who makes videos, stylisms or poses for publishers. More identities such as Sor Yasmil or Dolores de la Rosa have just shaped this universe of cult characters.
Aaliyah creates alter egos based on an experimental style and spirit in the parameters of performance and acting. He records and recreates his own dreams, reflecting the infinite ego of the post-Tumblr era through the screen, as in 'From my dreams to your screens', with the message: 'ego lives inside ourselves and becomes transparent to act through you and wants to take a place in your body to cry anxiety'. Because there is always an implicit message in the image, written or not.
Rosales burns her past of prohibitions in Morocco (native country) and finds liberation in the public exhibition. She has performed with the hyper-realist sculptor Eugenio Merino in the work 'Aquí murió Picasso': a sculpture of Pablo Picasso's corpse, where Rosales becomes the painter's 'woman with a fan'. Broadcasted live, Aaliyah dances around the sculpture while video artist Alex de la Croix paints each of the lines of the body.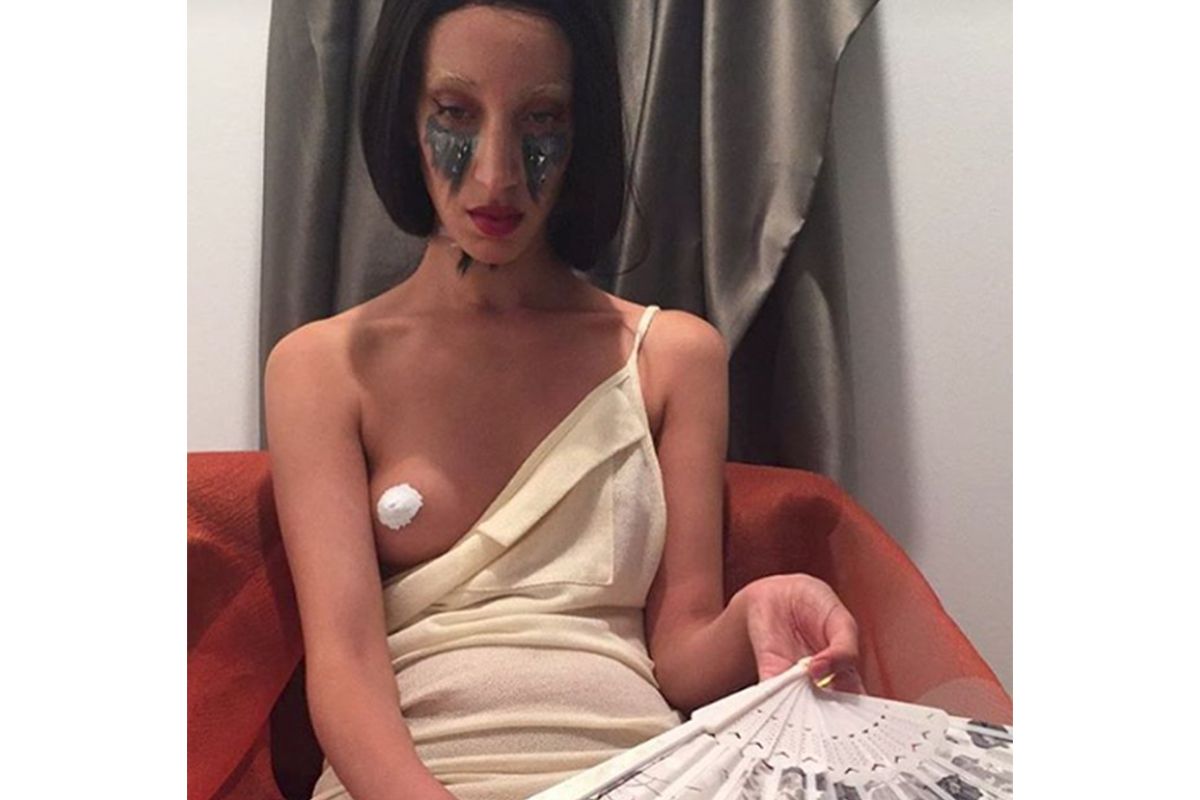 Another of her performances, Le Voyage dans 'La Villa Rosales' at La Juan Gallery (@lajuangallery), presented the collection 'Trapos Rosales'. In 5 different days, 5 rooms, with 5 looks and 5 interpreters, Aaliyah and his creative crew guided through the Villa Rosales an interpretative thread in which he showed the new garments of his clothing line, as well as tenants like Filip Custic in typical underground spanish mood. Filip is one of the artists with whom he collaborates constantly, in a spiritual and mystical connection of development of surrealist works, performances for Camper Lab or in which he turns Rosales into one of his living sculptures full of symbolism and universal hype.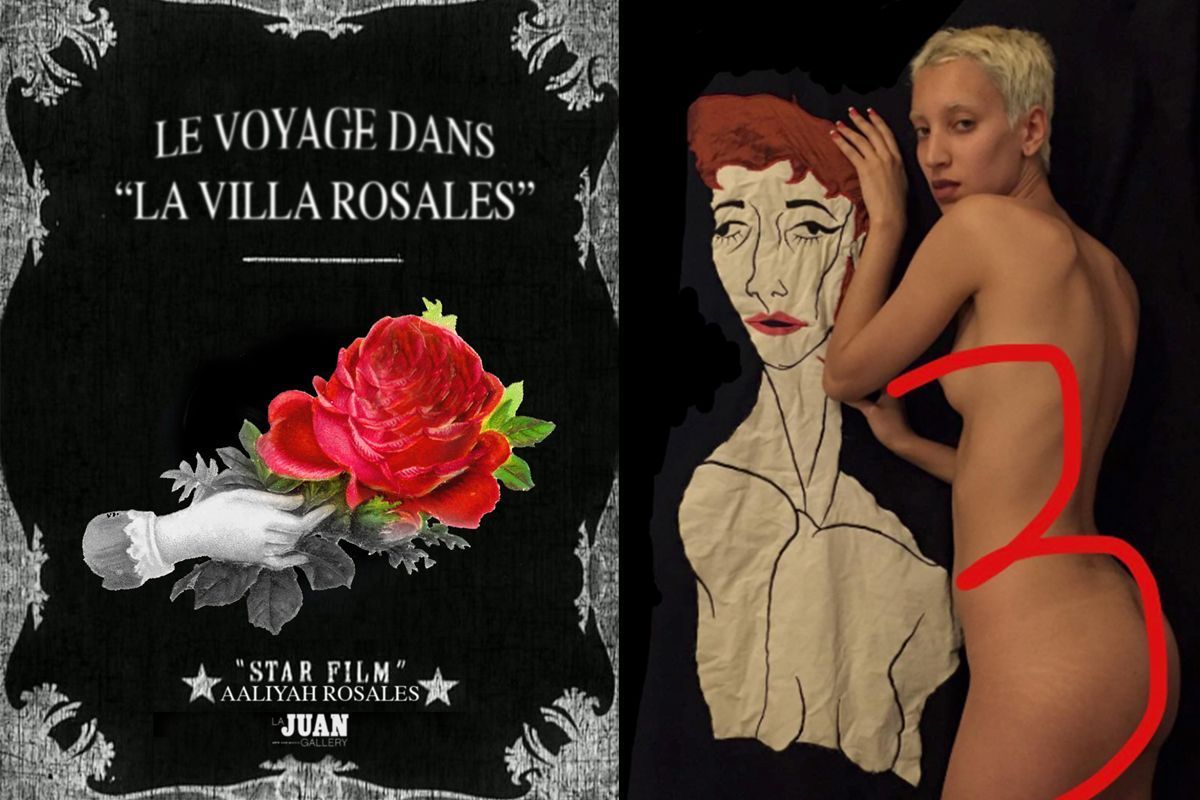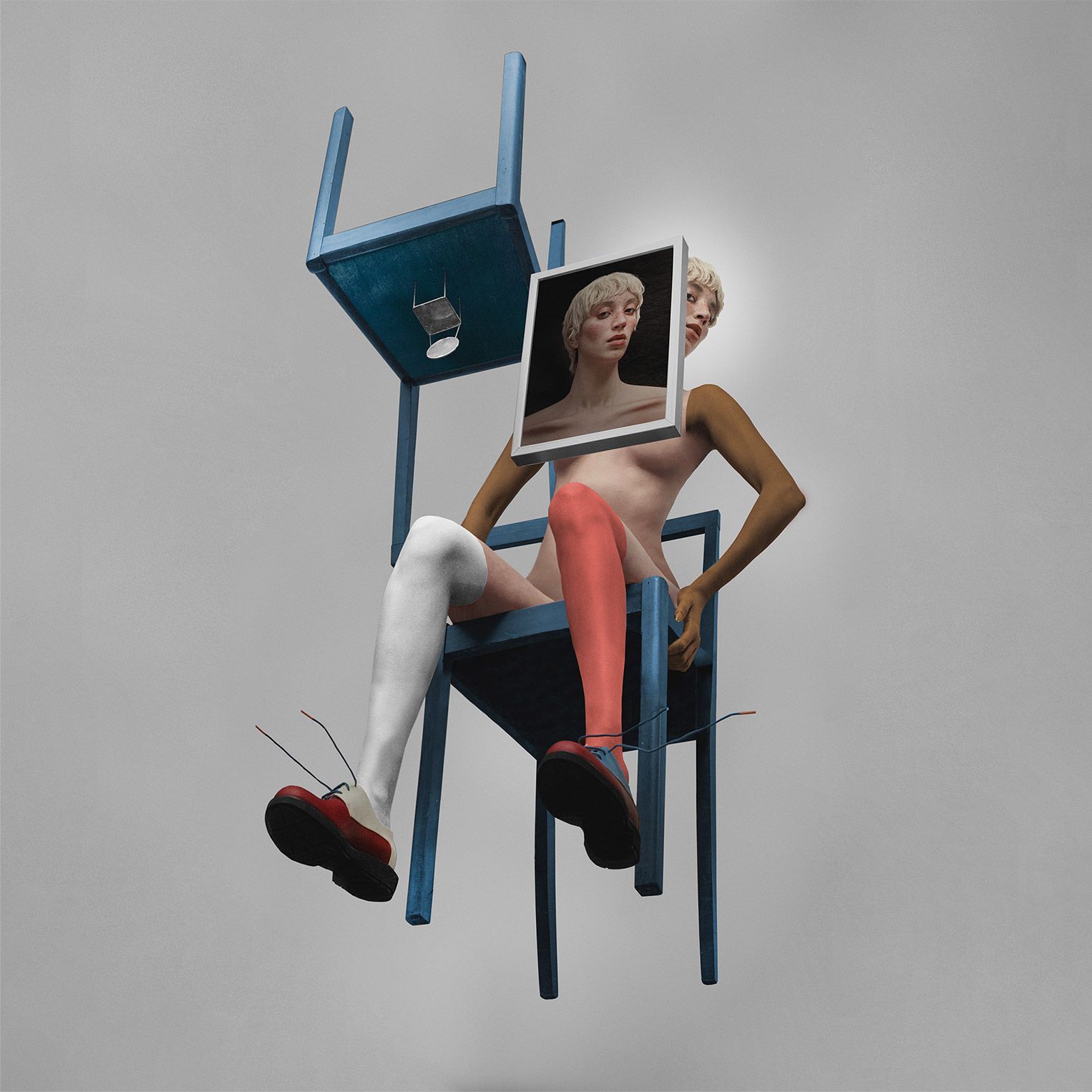 If we open one more layer of the rose, as well as the multidisciplinary art of the artist, we find the link with fashion and its vibration. Aliyaah began working with Sybilla (@sybillaofficial), and continued her career with Palomo Spain in multiple projects initiated in the firm's debut in NY. He has also starred in Abrahamsson campaigns such as Farmway SS17' in which he becomes a 3D avatar x @claudiamate.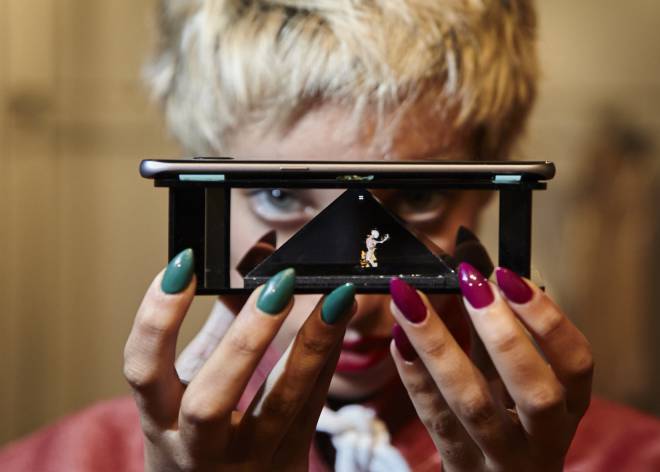 Camper is another of the brands that form part of Rosales' life, with whom she has collaborated on multiple occasions such as in SS18′, in that weird and freak universe of the 80s and 90s so inspirational. She has also been a model for Shoop Clothing since its beginnings, interpreting the performance with which she debuted at MBFWM last year, named 'Fake News', as well as parading her latest collection sporty SS19'.
More than being a model and performer @cuentosrosalescreates compositions and collages in Instagram playing with egocentrism and all those personalities she represents. She appears framed in different screens or formats: duplicated on a TV, in a frame, in Tarot cards or in 'nails on point' with the faces of all the characters she inhabits. Always free, without tags, without gender and with an experimental personality that reinvents herself based on folklore and the contemporary on the Internet.
–
#mustfollow: @cuentosrosales