READ IN: Español
Surely you have dreamed of flying. Although it is relatively impossible, Treehotel invites you to sleep like a bird at Biosphere.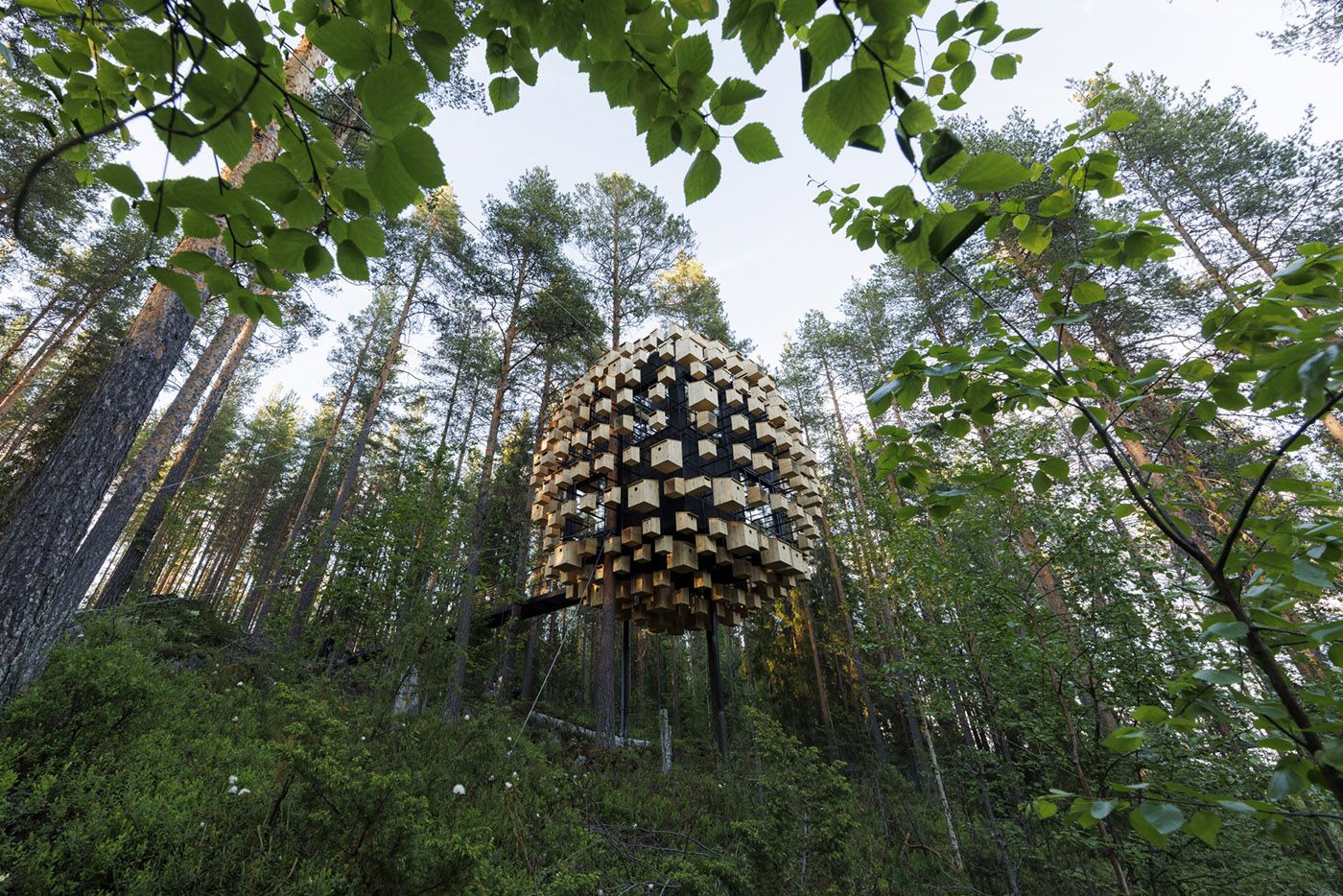 The new room at the Treehotel complex in Swedish Lapland is suspended 10 metres above the ground and surrounded by 350 wooden cubes that are home to hundreds of birds. Designed by Bjarke Ingels Group, this accommodation is an architectural marvel of the kind that makes you daydream.
Named Biosphere, the complex is a 111-square-metre sphere whose exterior is covered with a birdhouse. The aim? To immerse guests completely in nature and provide a home for local birds, which are endangered by climate change.
Biosphere has seven rooms located in the pine forest of the small, remote village of Harads in Sweden by the river Lule. Another piece of architecture created to create the minimum impact on the environment, as well as offering a unique and sustainable experience to its guests.
You can now check room availability and book here.