READ IN: Español
Aleesha, the artist who has revolutionized the urban music scene, has released a new song: GANAS.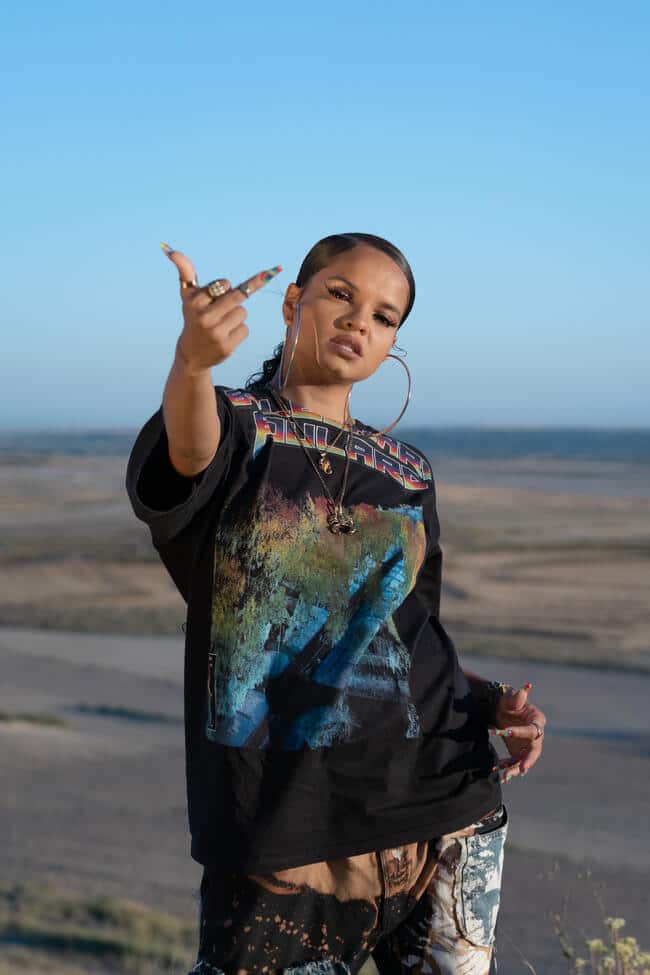 The one who was called the Spanish Rihanna has already commented on several occasions that she does not want to define her musical style and we see this with every song she puts out. From R&B to Hip Hop through trap and rap. Aleesha has been demonstrating her talent for a few years now and entering the urban music industry with a firm step.
this time her song GANAS show us when the artist want something She goes for it and throws herself into the pool without thinking, leaving aside doubts, fears and regrets. This theme tells you not to let anything or anyone stop you on your way to what you want in life.
"If I feel like it I'll come for you, I don't have to hide anything. You call it easy because it's not what you expected. If I want it I have it, and I don't regret it. I feel and I don't think." –  GANAS
Song began to come to life last December in Miami with Aleesha's producer and friend, Mike Snell from L.A. with which he had already recorded other songs like "56". The guitars of the song are from Dason Beats.
The video clip was recorded in the desert of Los Monegros in Huesca, together with her faithful collaborator in musical material, Ibar Veiga.
Video shows homemade images from this summer in which Aleesha appears with her friends in Ibiza, her homeland. The video edition is signed by Aleesha herself and both the color and the still photo are the work of Víctor Donaire. The visual effects are provided by Phara33.