READ IN: Español
When a Gucci show is about to happen, we're all expecting a world of fantasy and a very excessive ambiance, overdecorated, opulent. Remember those baby dragons? And when models carried their own heads replicas? Not this time. Alessandro Michele fascinated everyone with a clean, surgical and powerfully enlightened space with moving catwalks and all white everything. The Italian wonderboy is in a new phase for Gucci.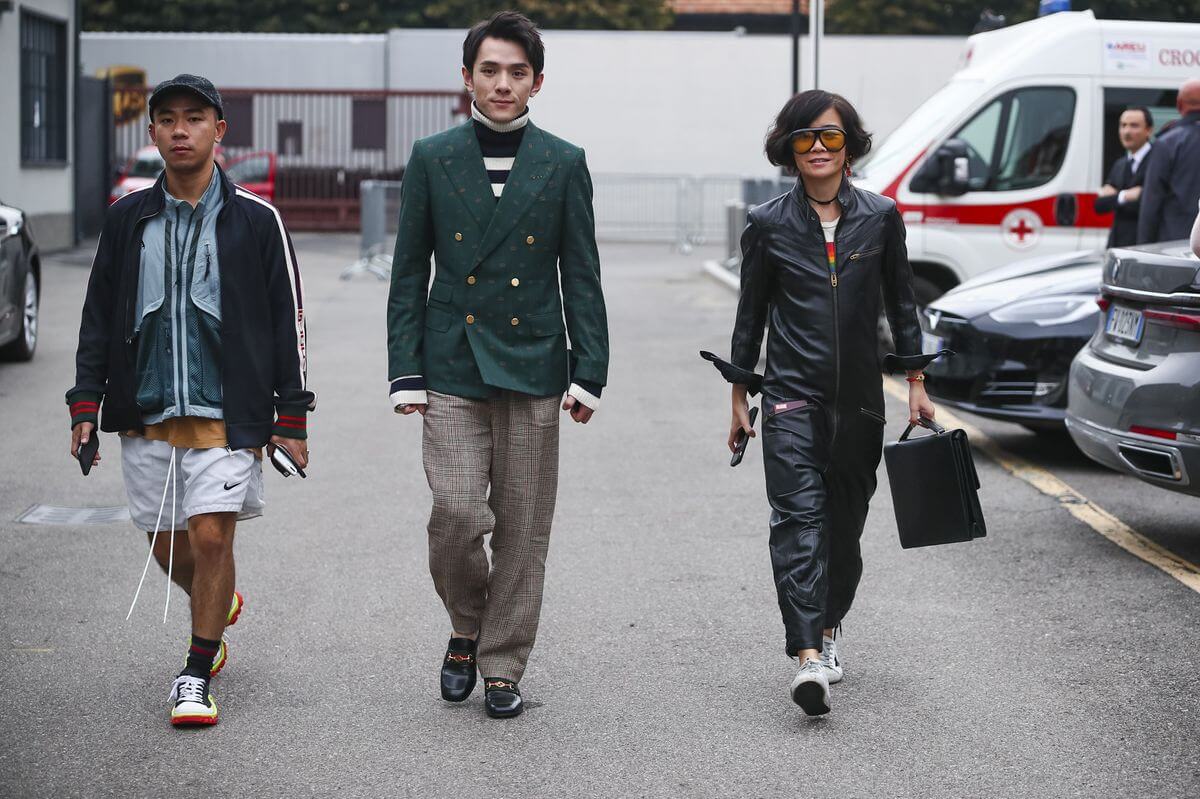 Everyone attending Gucci's SS20 show in Milan this week may thought they got the wrong direction once they entered the venue. A stainless decoration where everything was pristine welcome them all into a space with four conveyors served as runways for the models to stand still while showing Michele's last creations.
The performance started with a range of ivory and off-white selection with a clear inspiration in asylum's patients uniforms. Sleeves went all the way down as they were meant to be tied on the back, multiple big belts  surrounding their  bodies, laces to make sure everything is well controlled and a heavy presence of straps everywhere reigned this initial group of pieces that, accompanied by the eclectic music played for the moment, produced an almost disturbing feeling to those invited to the show. Models didn't walk, they were transported in this mechanic walkway that moved them around the place.
When everyone was starting to asume that Alessandro Michele's new direction was purity and hospital vibes, light went off out of a sudden. An initial bulb chirping lead total darkness in the Gucci Hub. Electricity squeak in the middle of the absence of light kept everyone wondering what the hell was going on there. But out of nothing, light went on again and a new show began.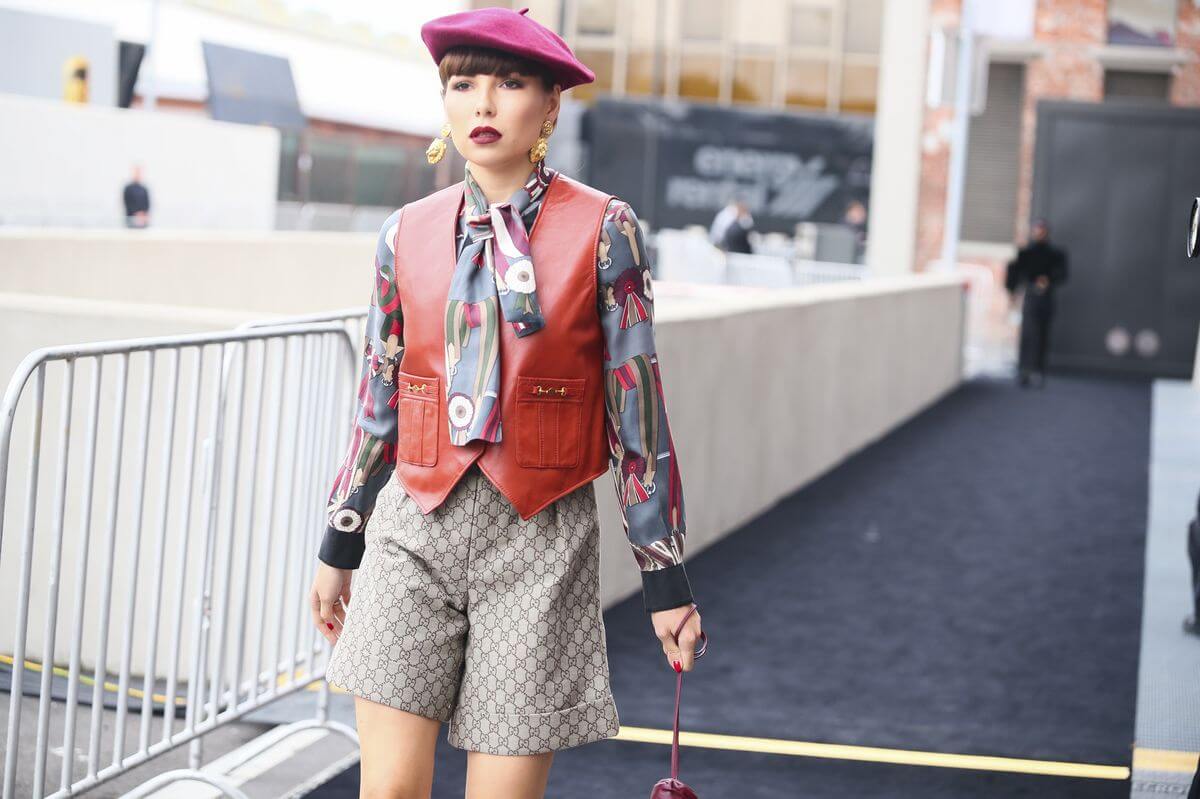 On Instagram, Gucci (@gucci) posted: "Uniforms, utilitarian clothes, normative dress, including straitjackets, were included in the #GucciSS20 fashion show as the most extreme version of a uniform dictated by society and those who control it. These clothes were a statement for the fashion show and will not be sold. Alessandro Michele (@alessandro_michele) designed these blank-styled clothes to represent how through fashion, power is exercised over life, to eliminate self-expression. This power prescribes social norms, classifying and curbing identity. The Creative Director's antidote is seen in the Gucci Spring Summer 2020 lineup of 89 looks, he has designed a collection that conveys fashion as a way to allow people to walk through fields of possibilities, cultivate beauty, make diversity sacrosanct and celebrate the self in expression and identity."
The Italian prodigy designed two shows that were an accessory to each other. The cure to the sickness. After all those white tones, a splash of colors walked over the runway. Models were back to life.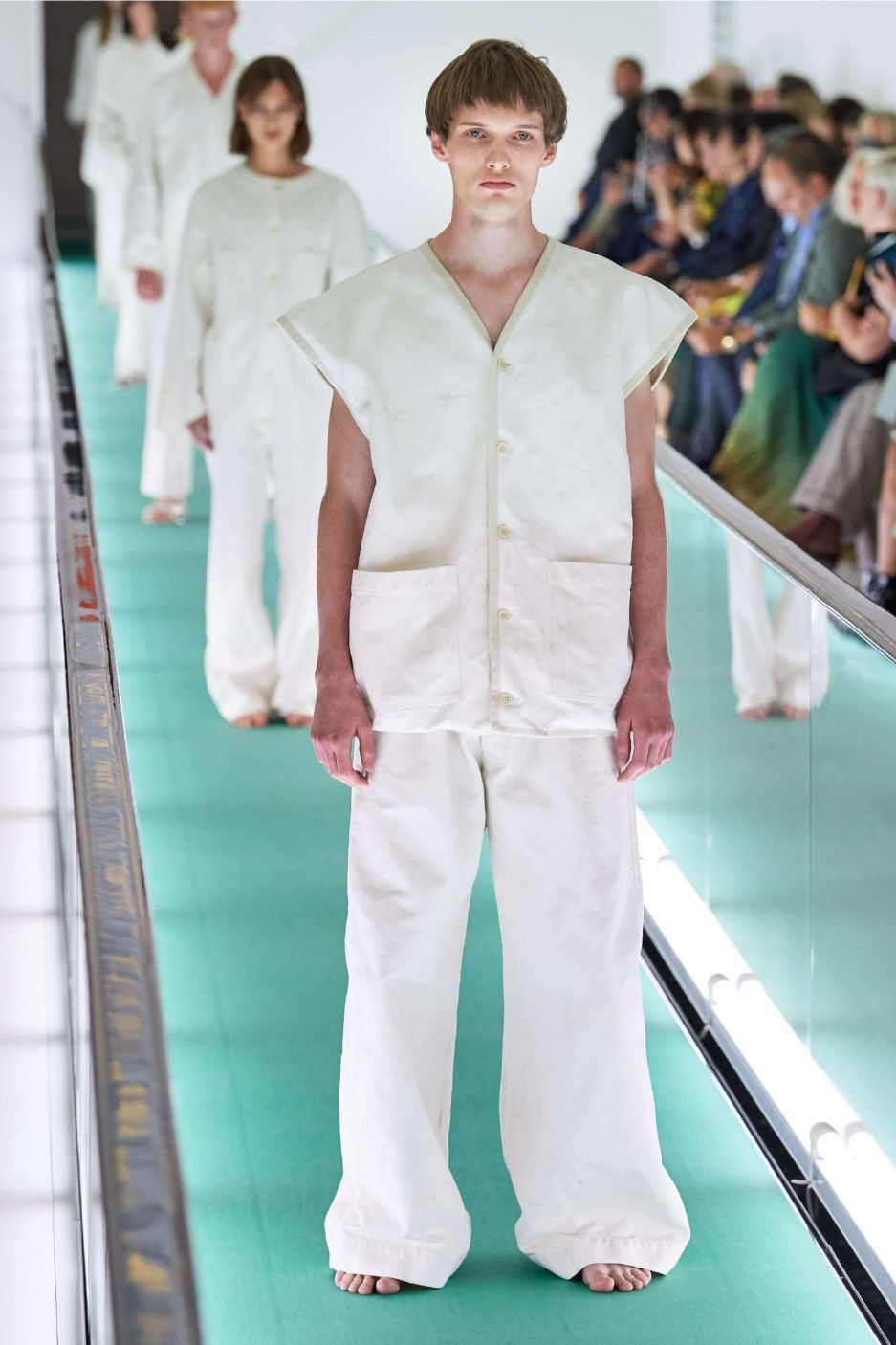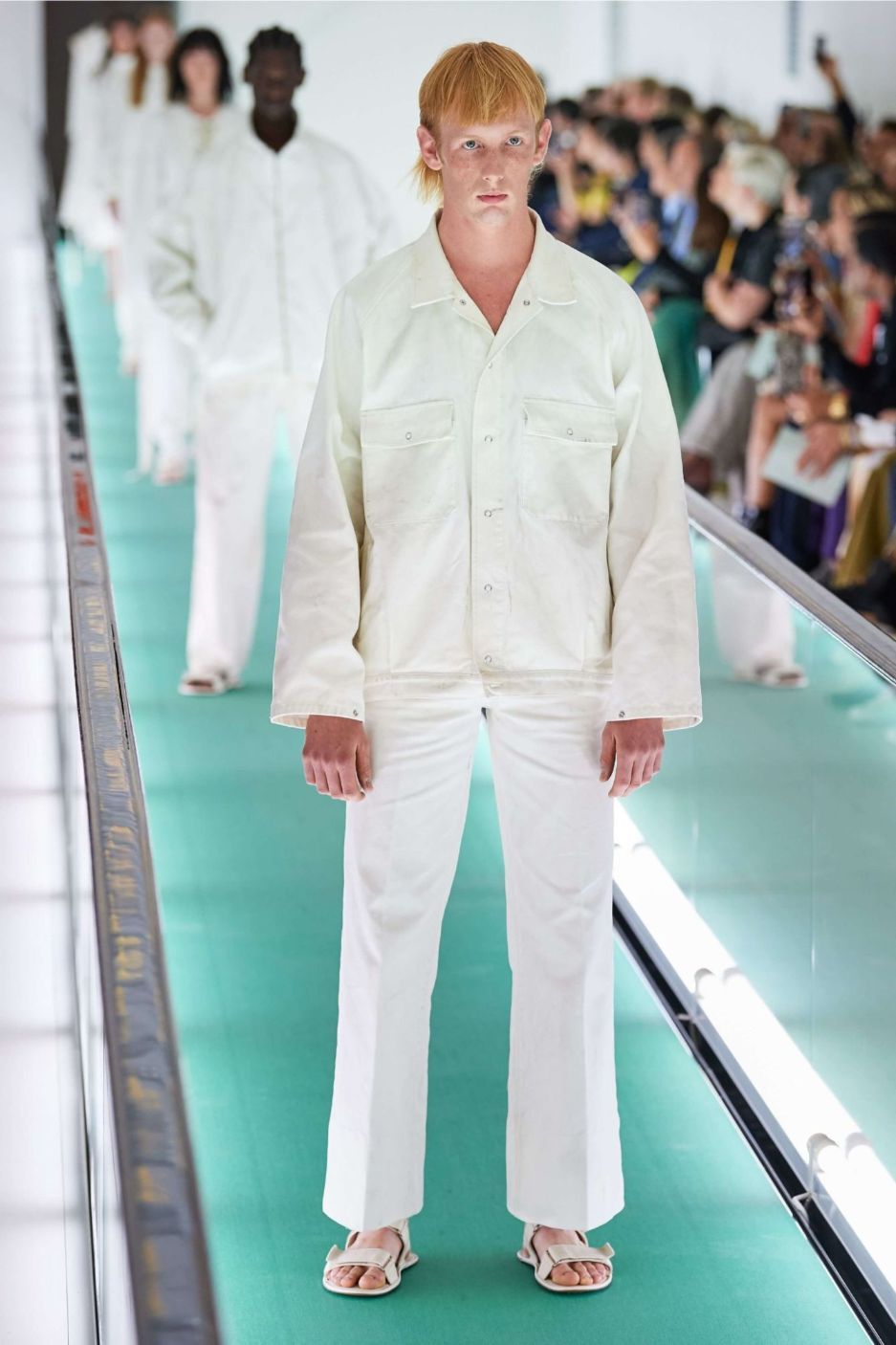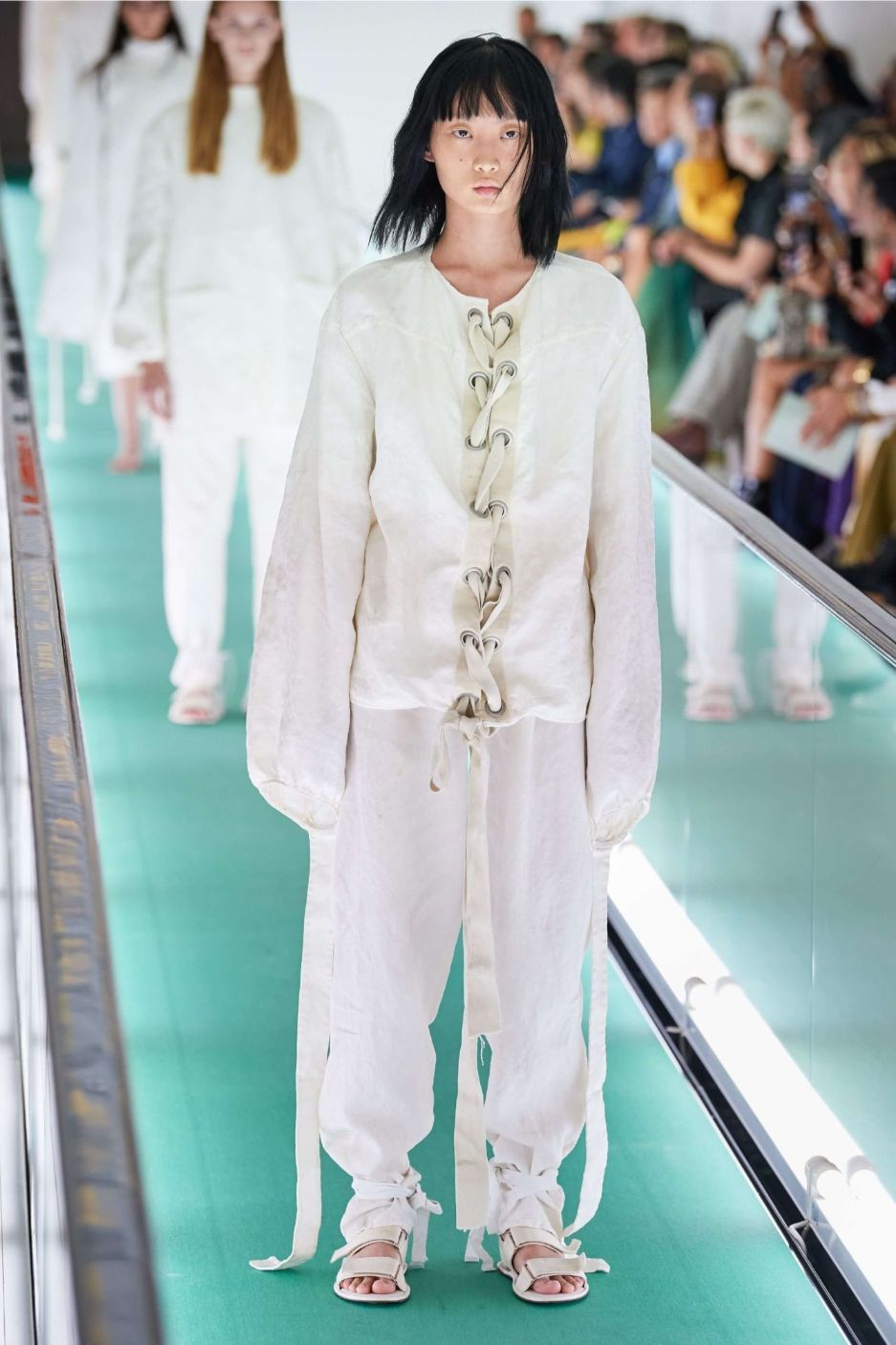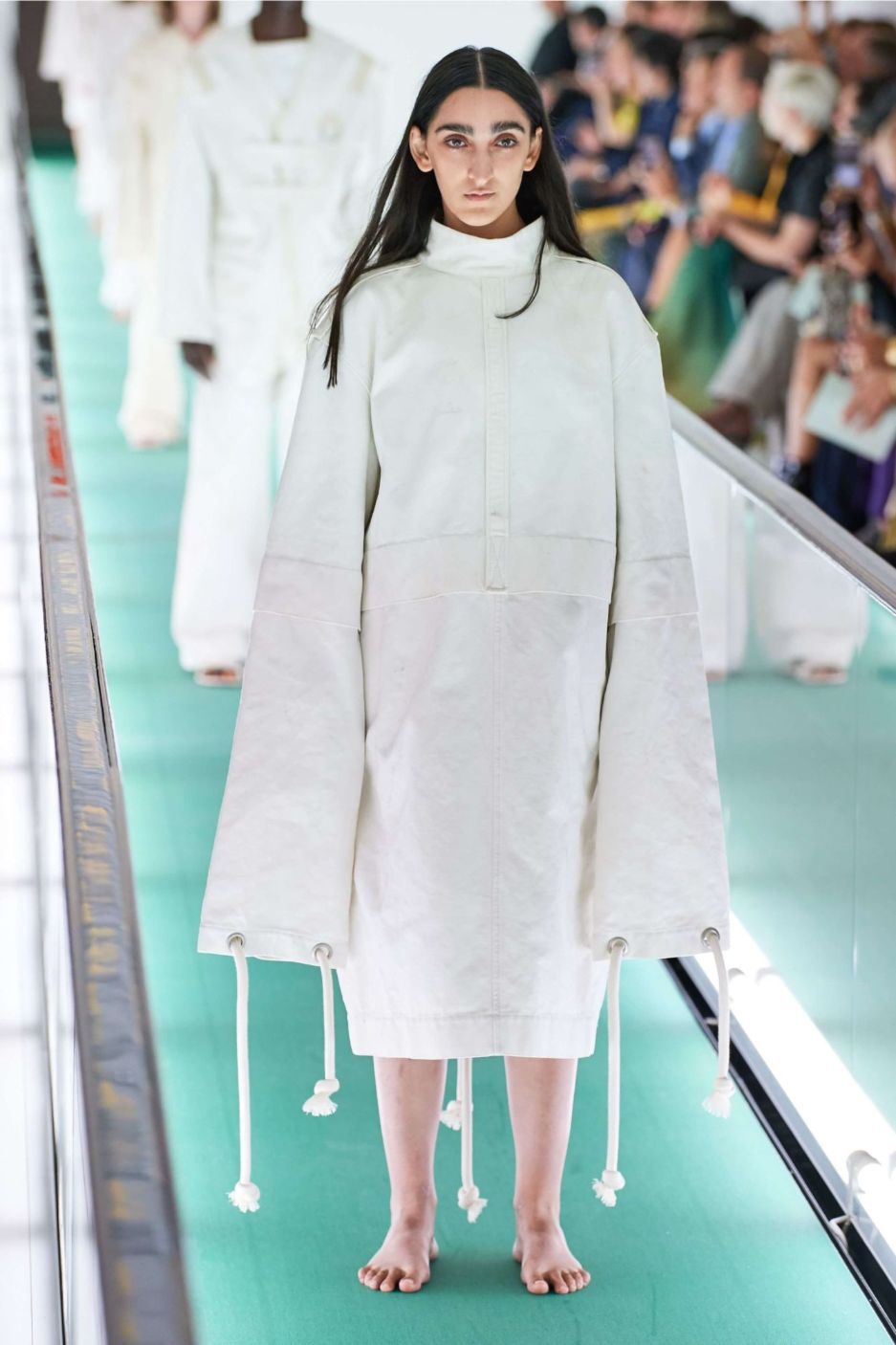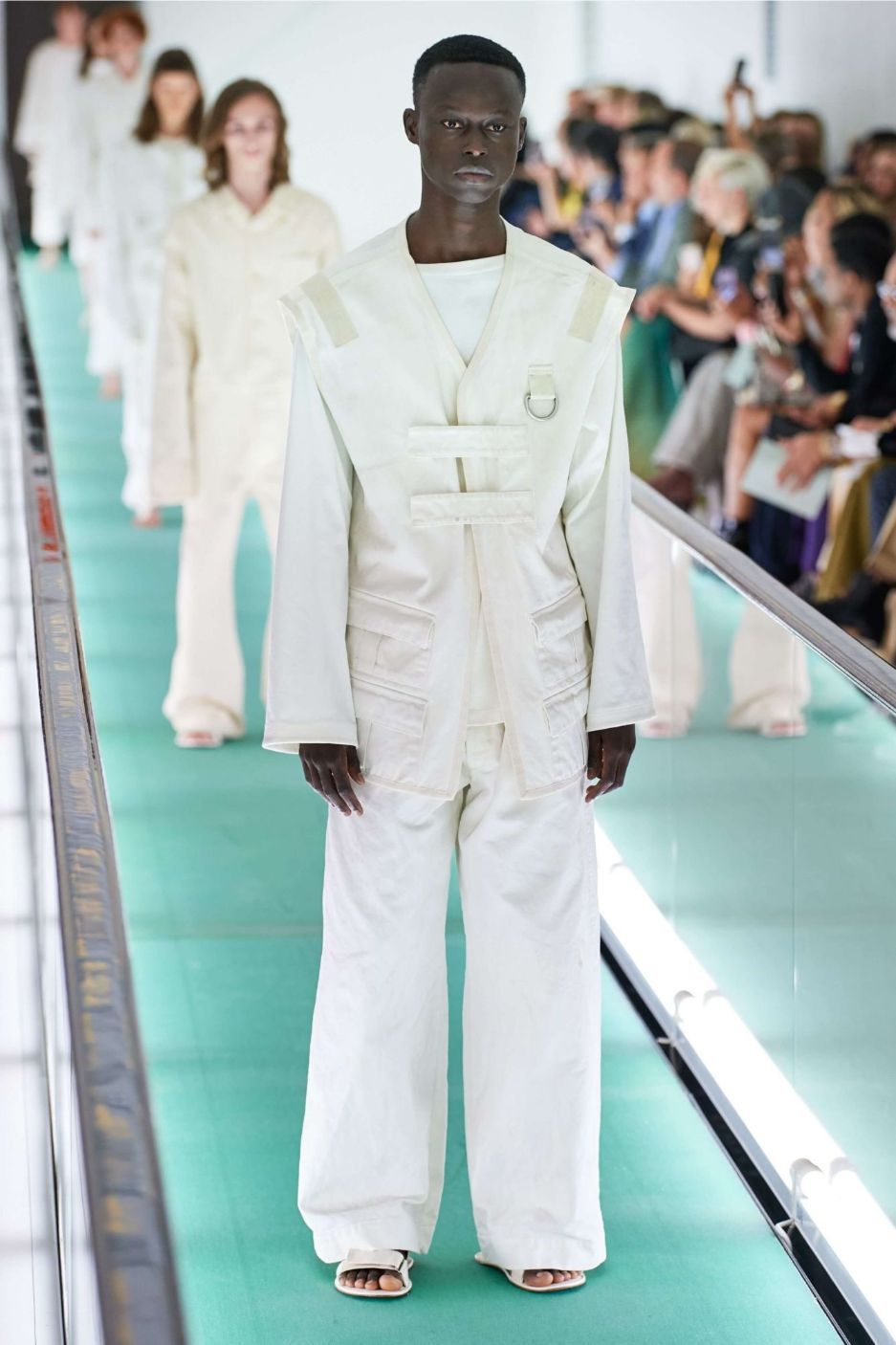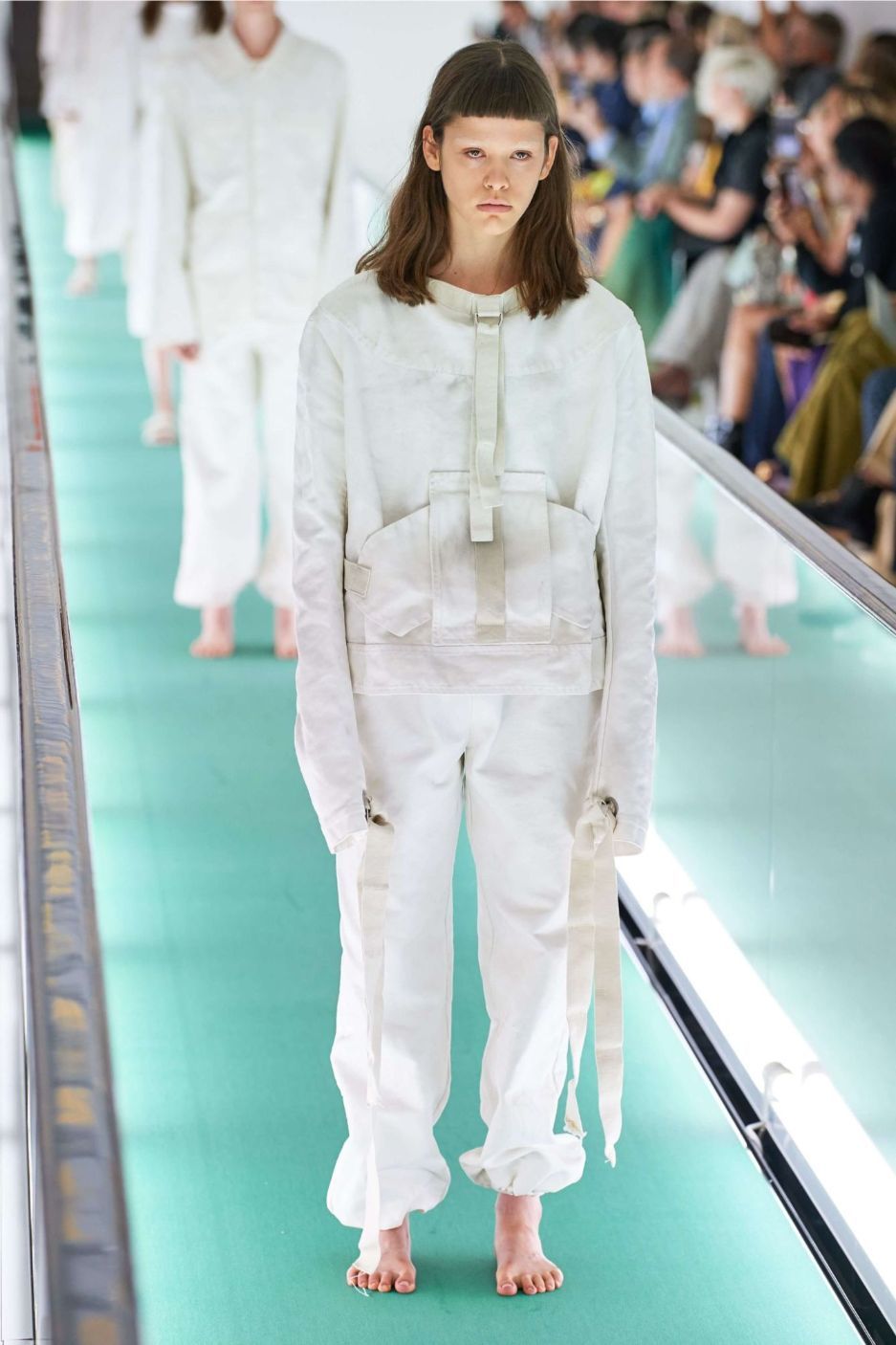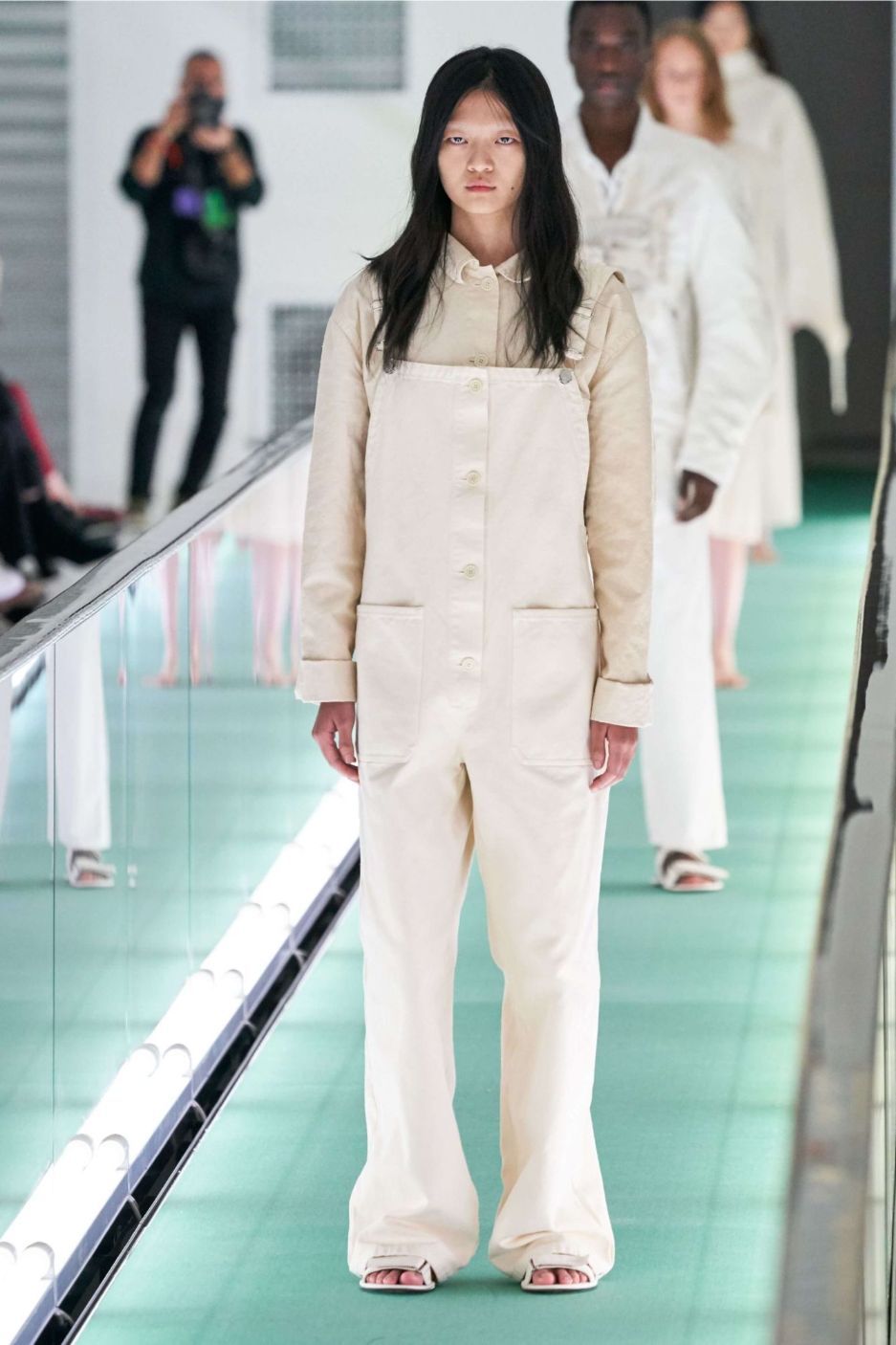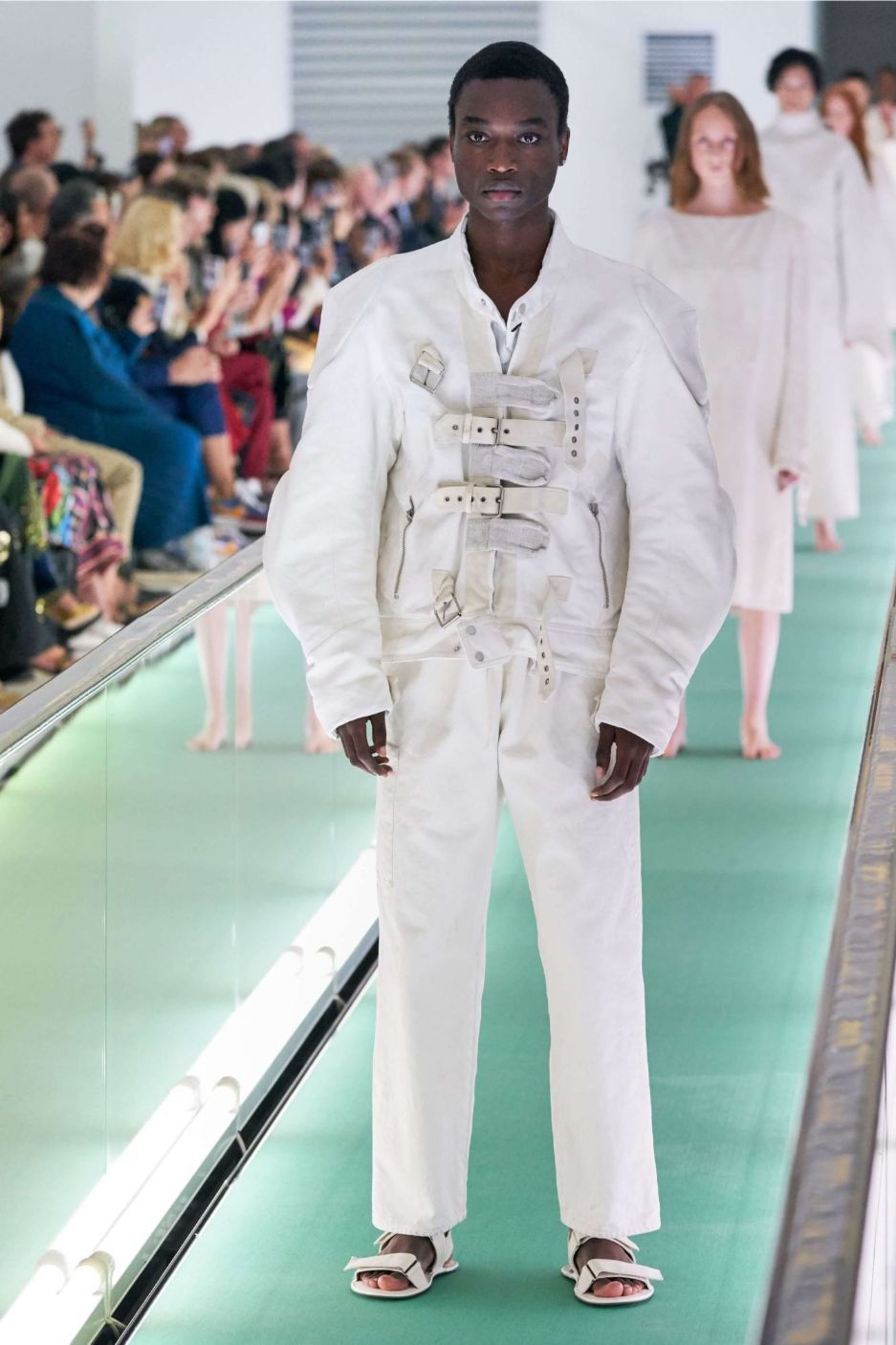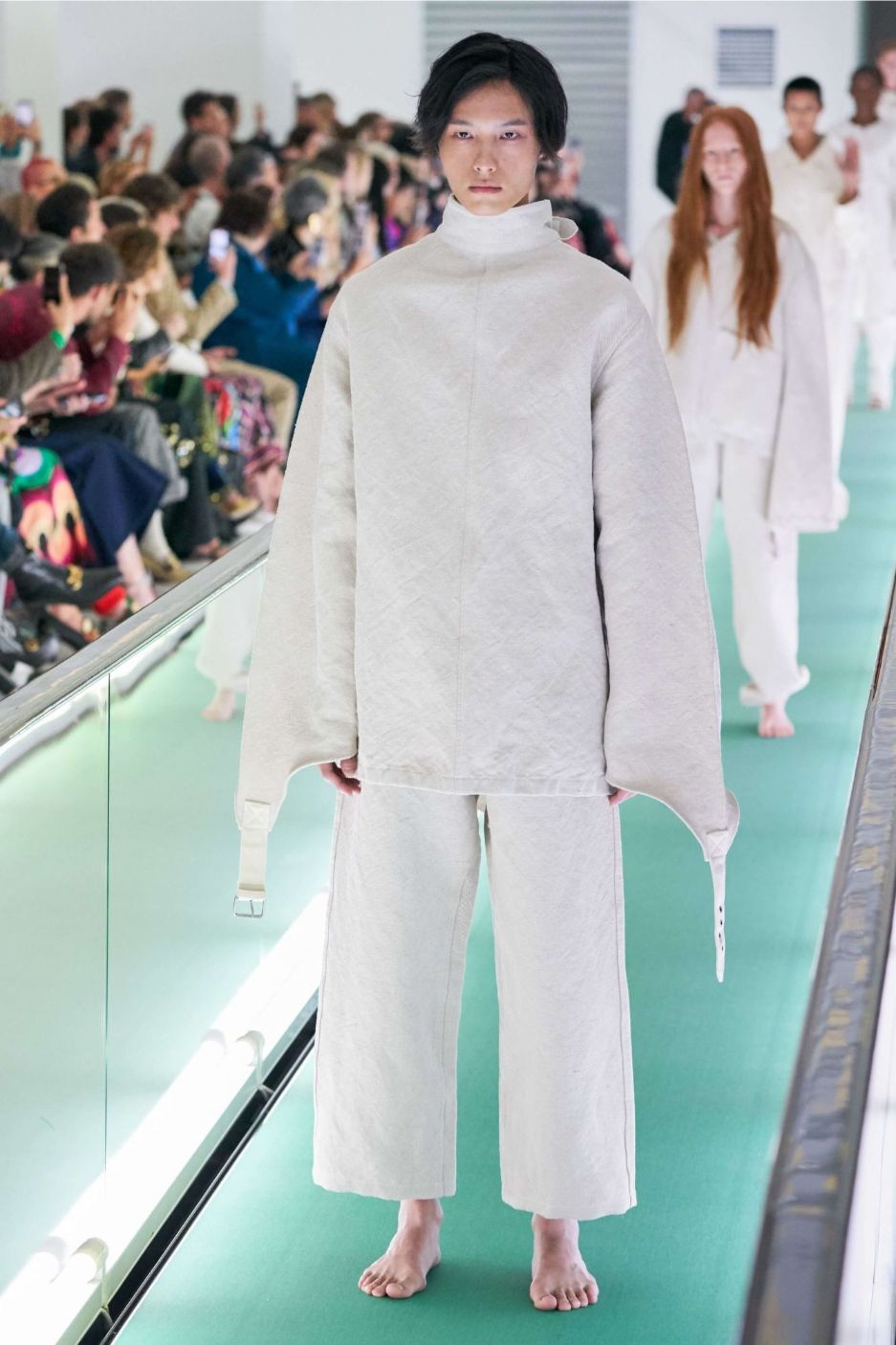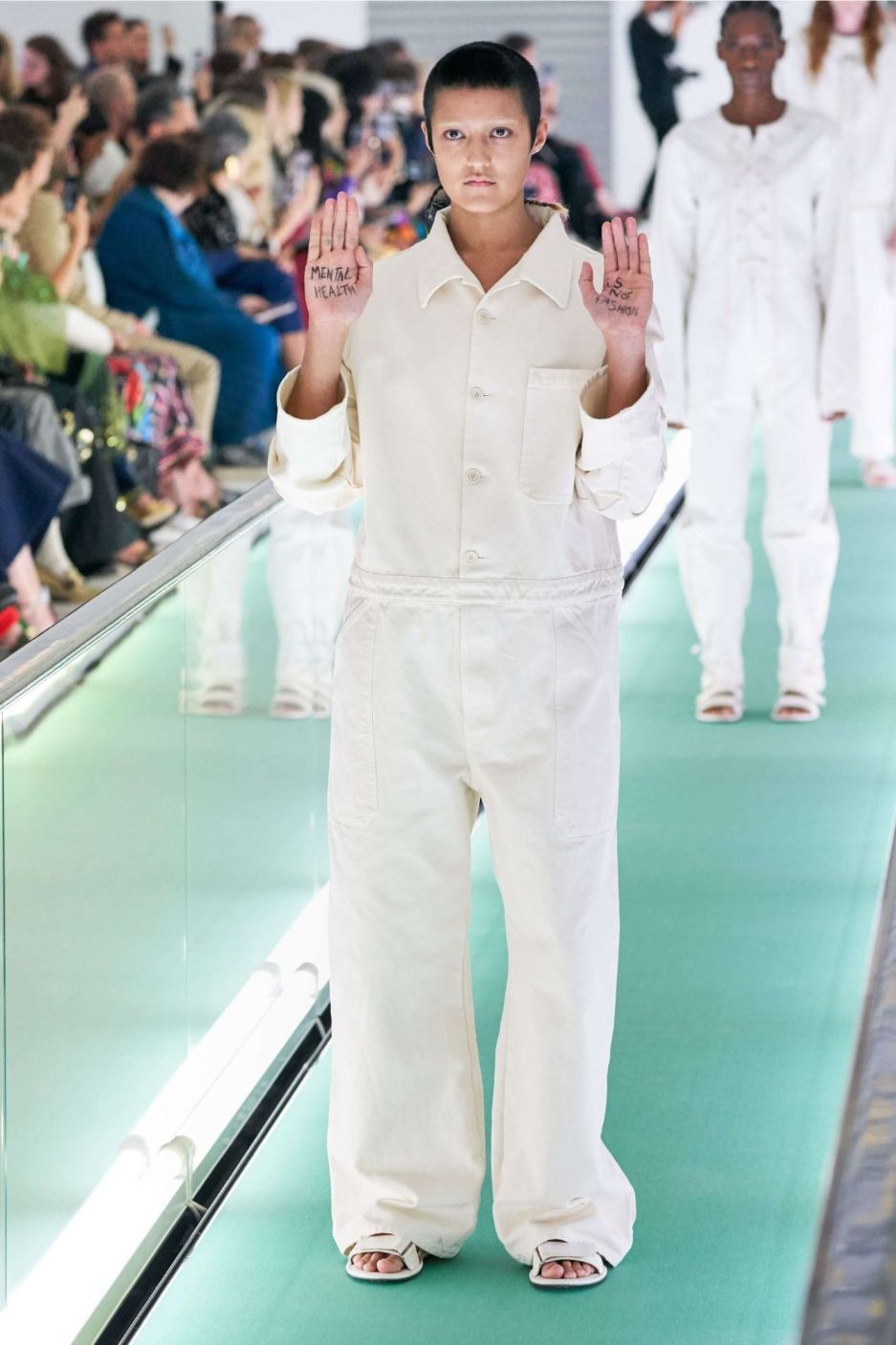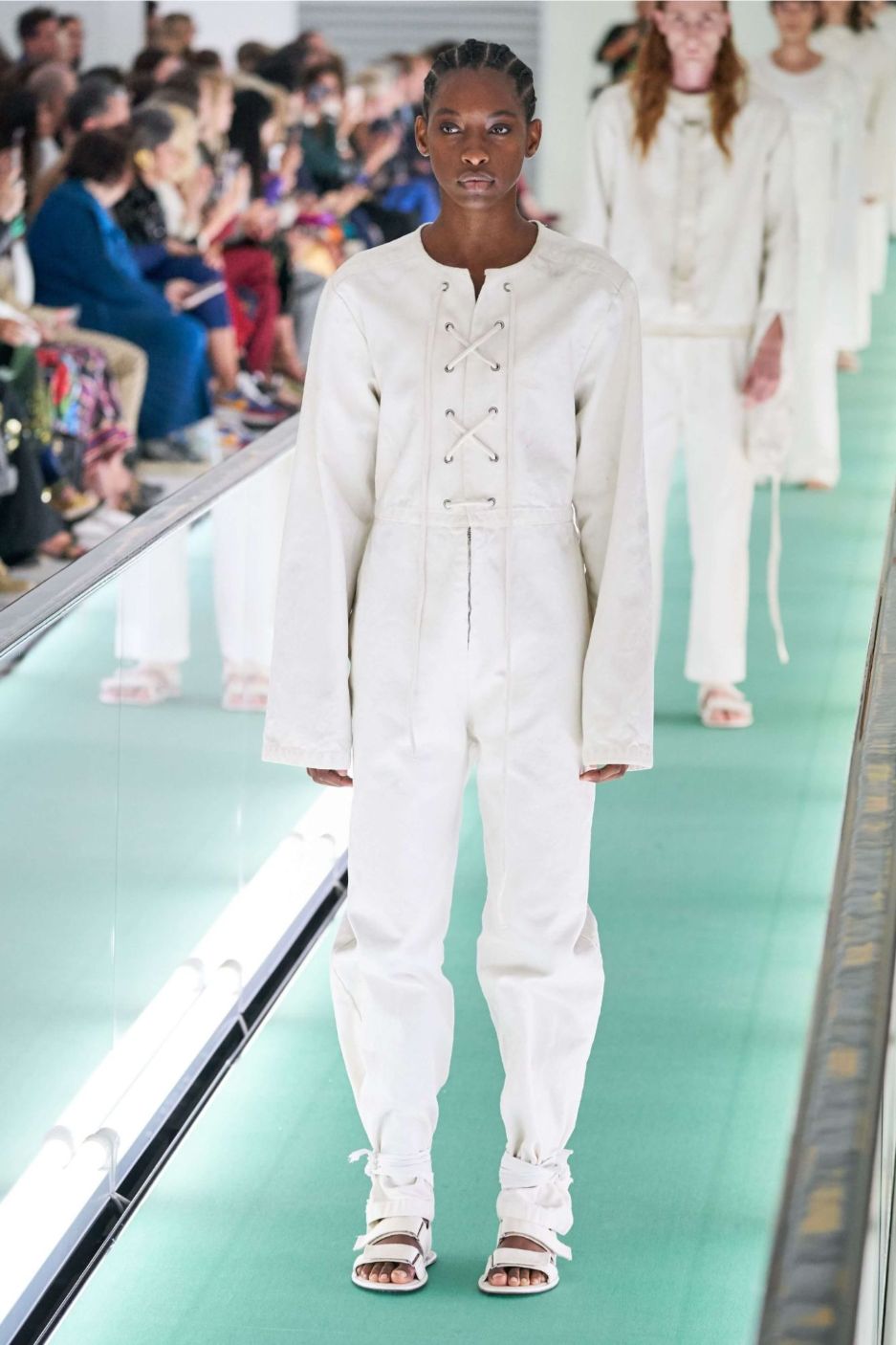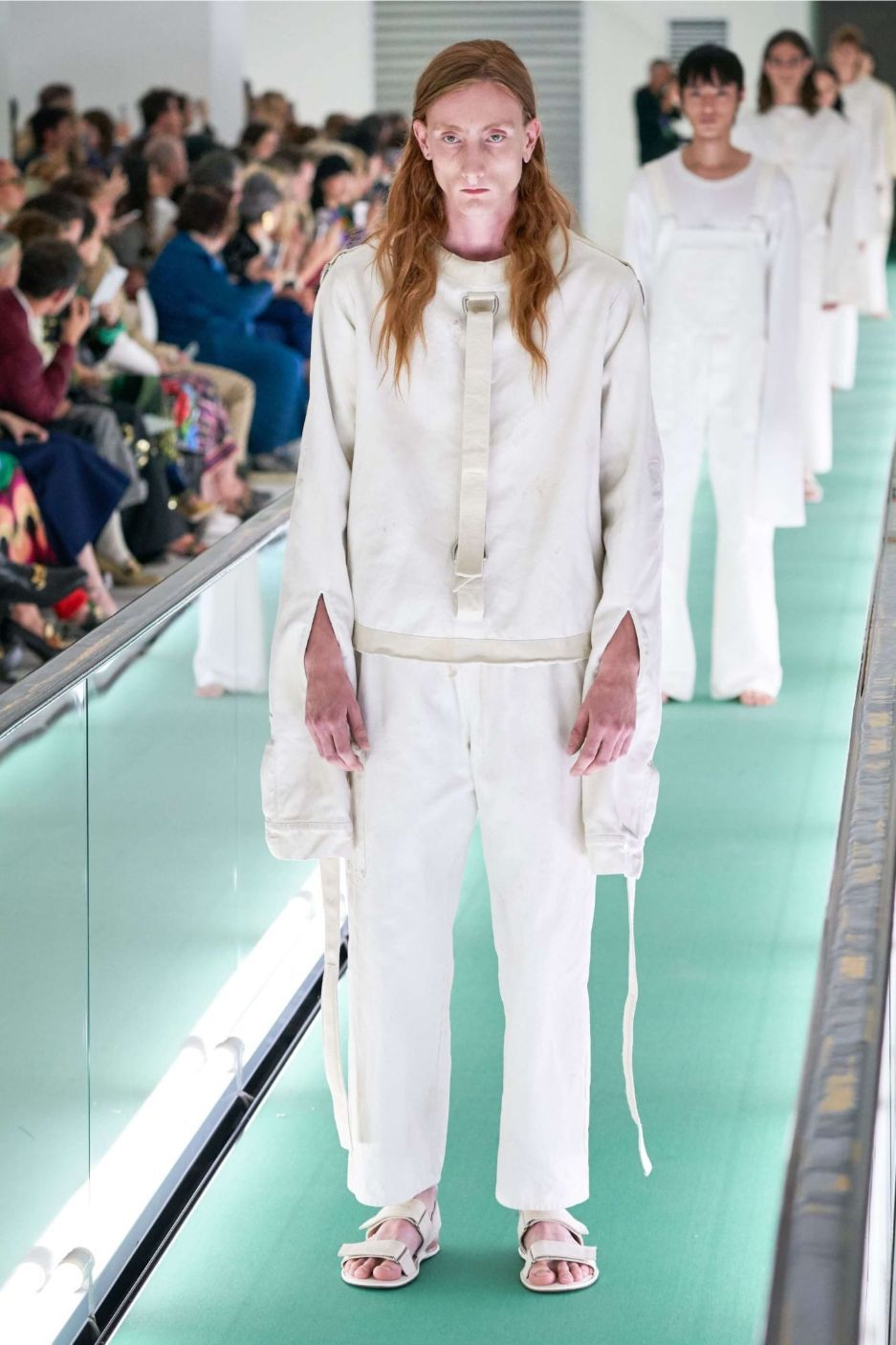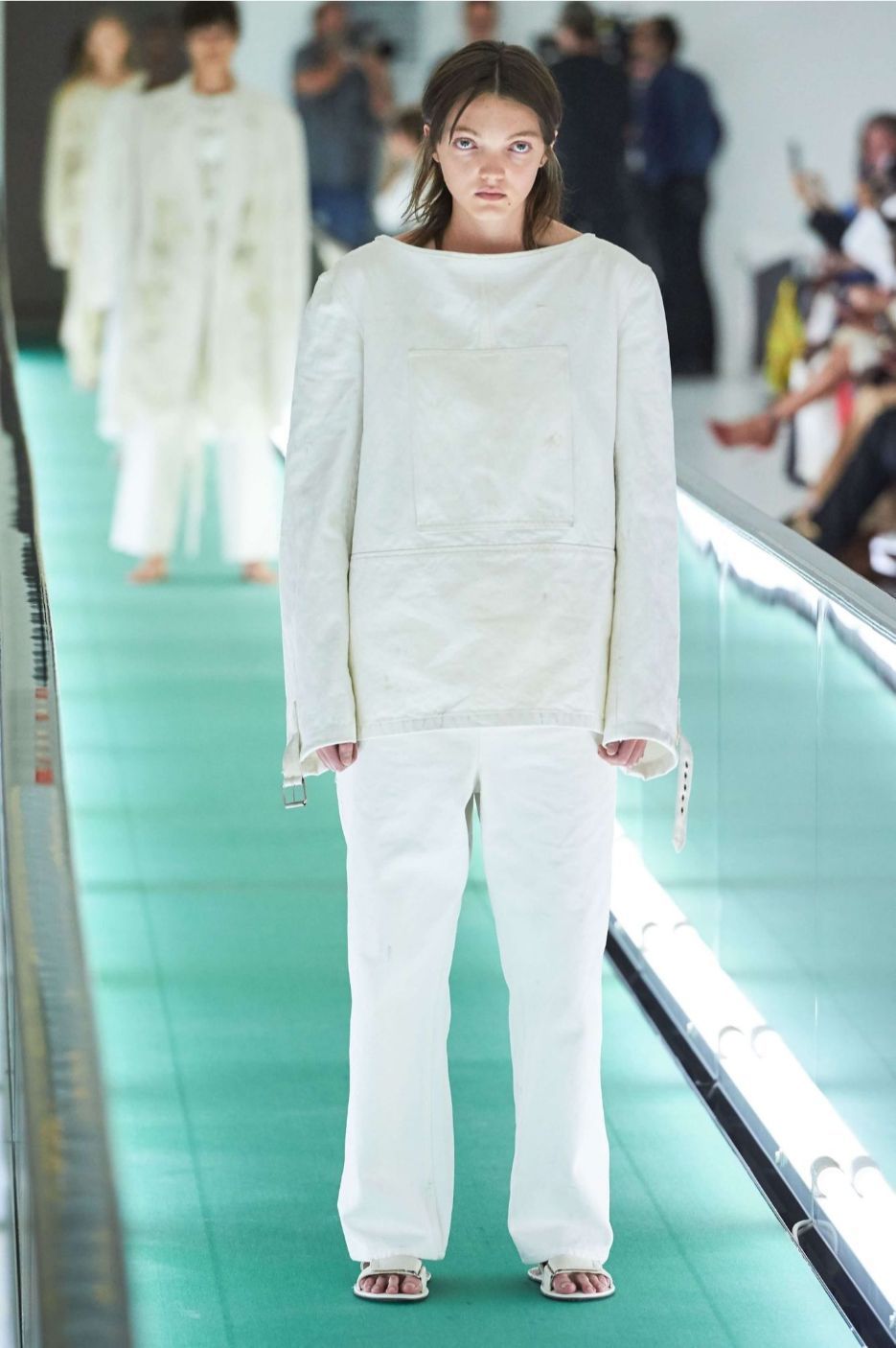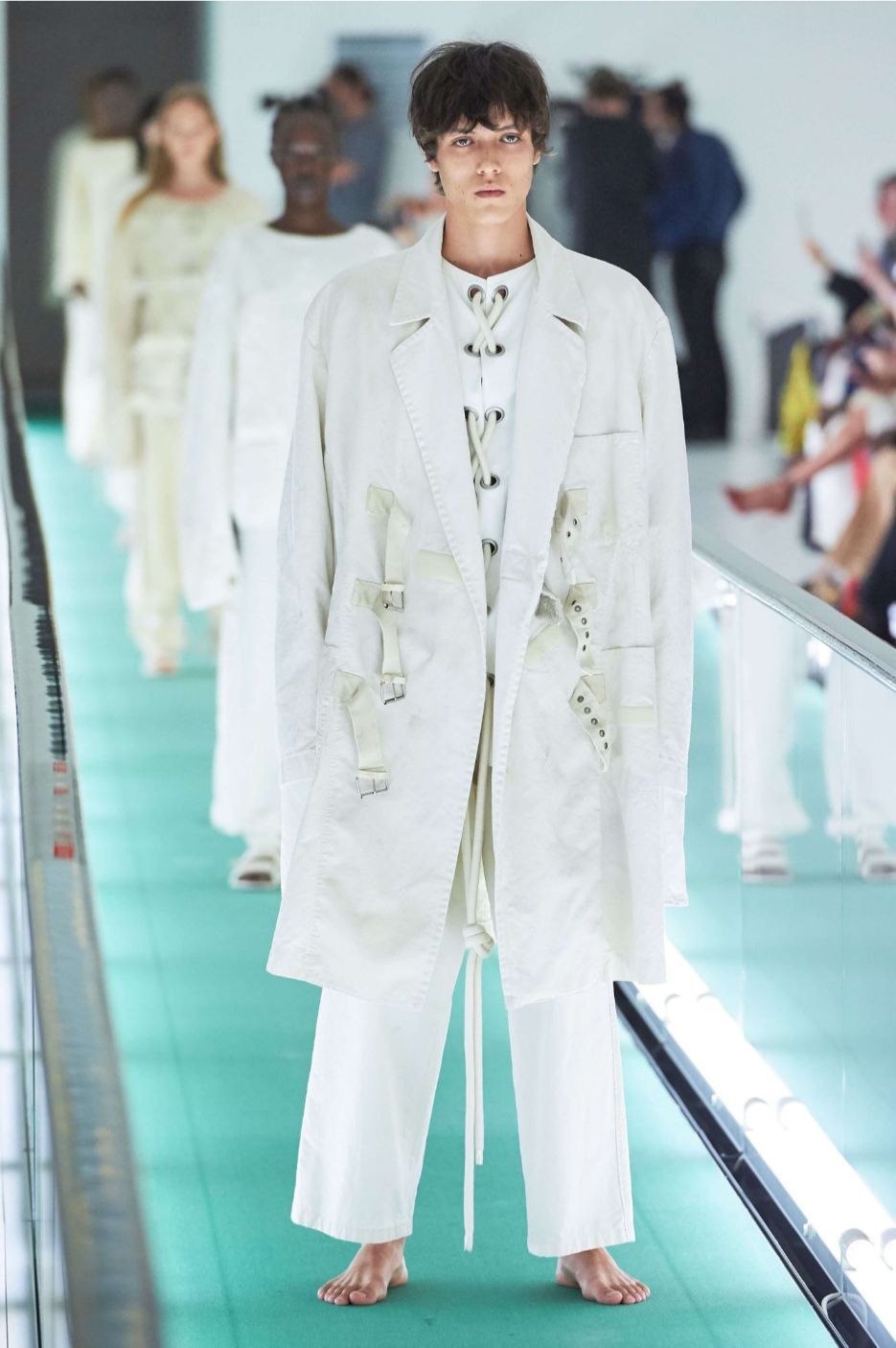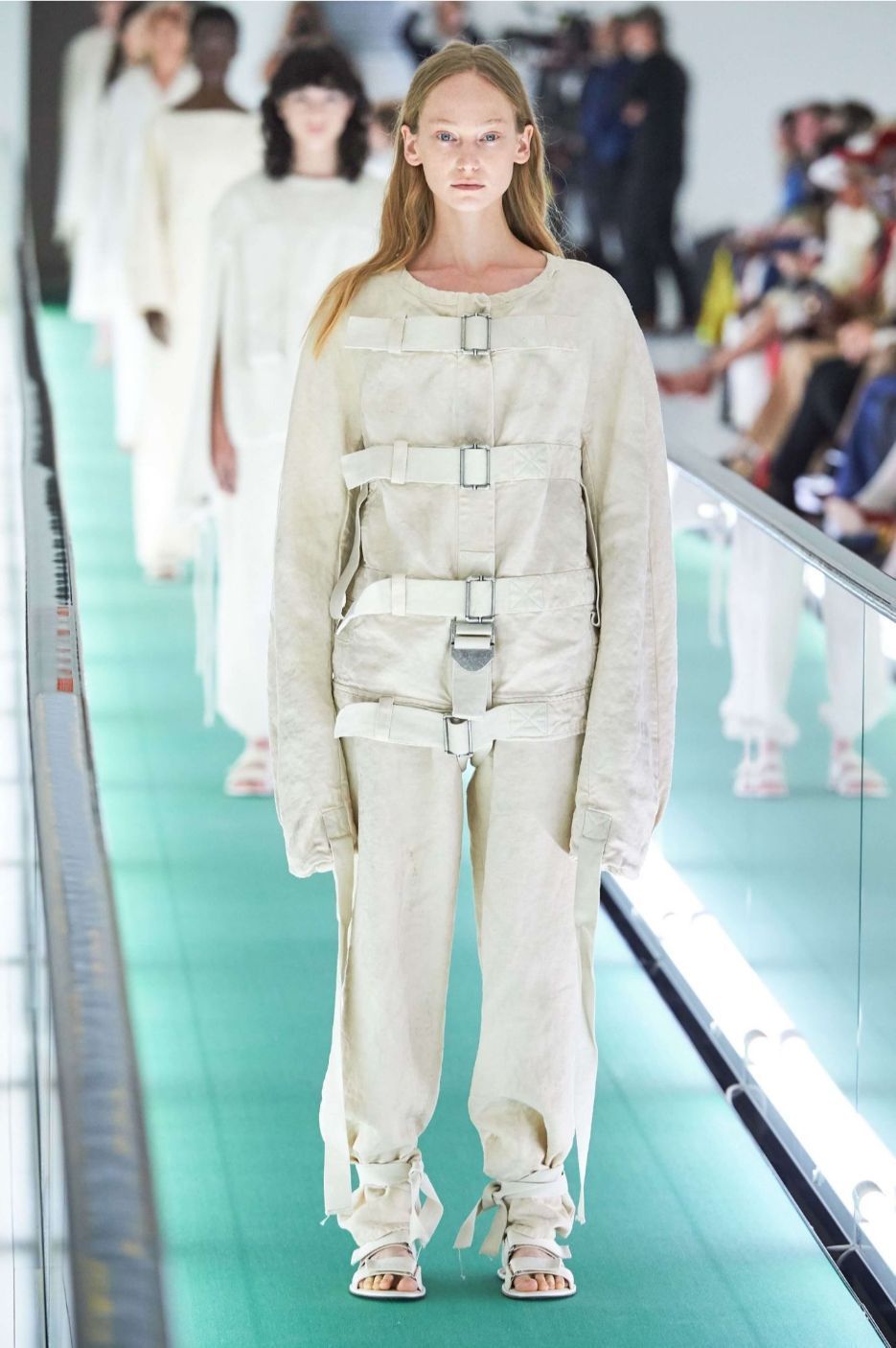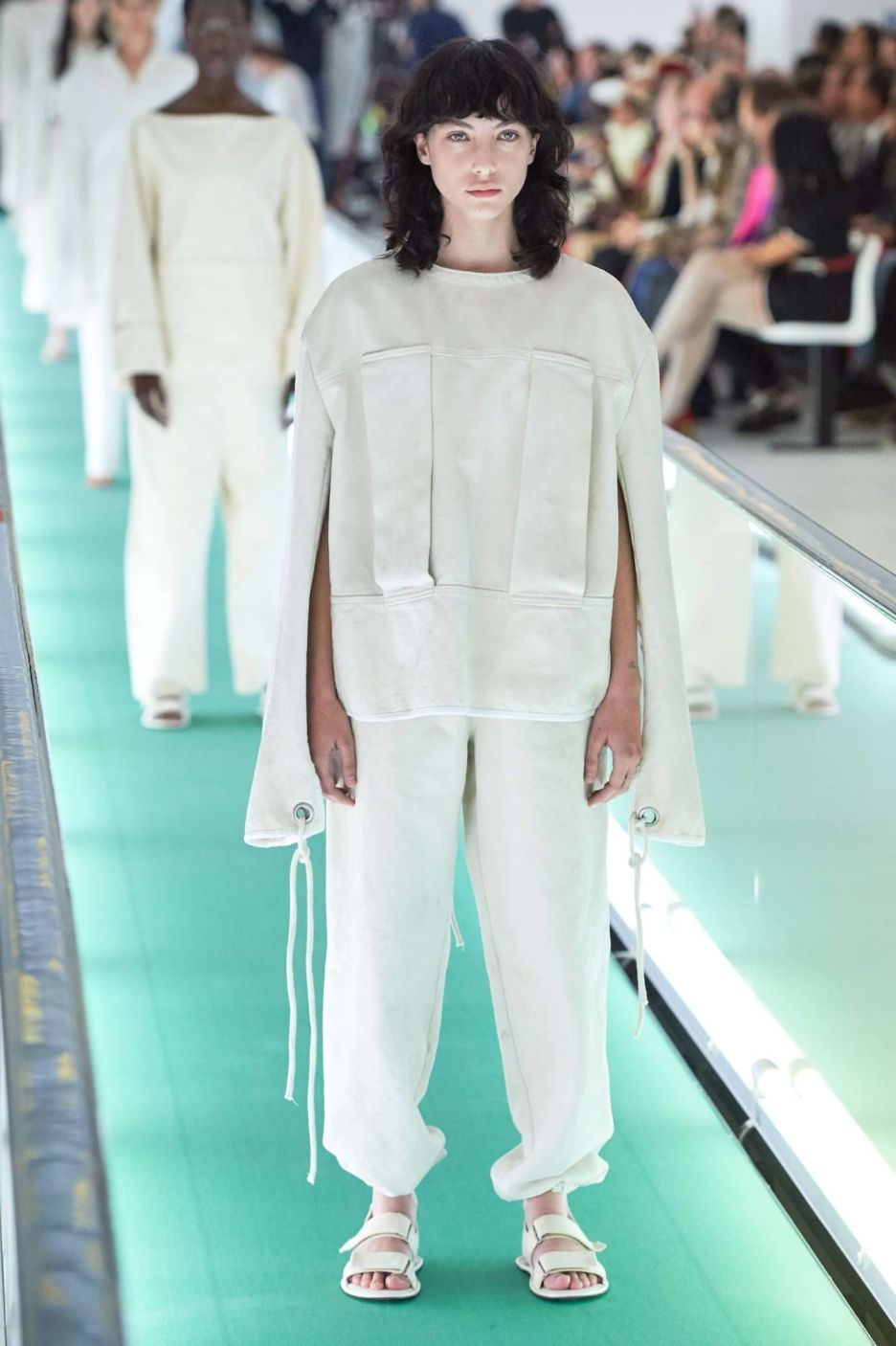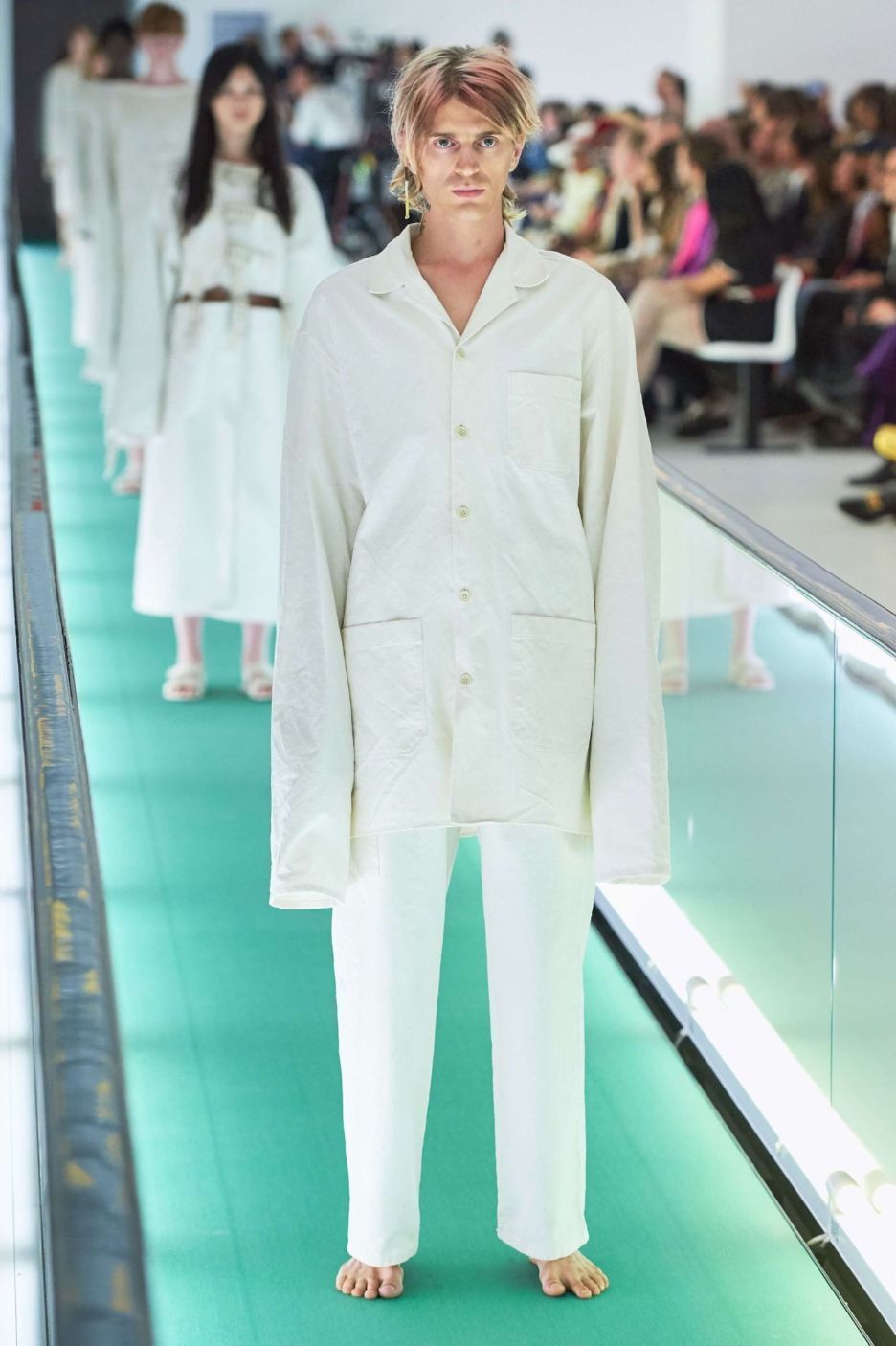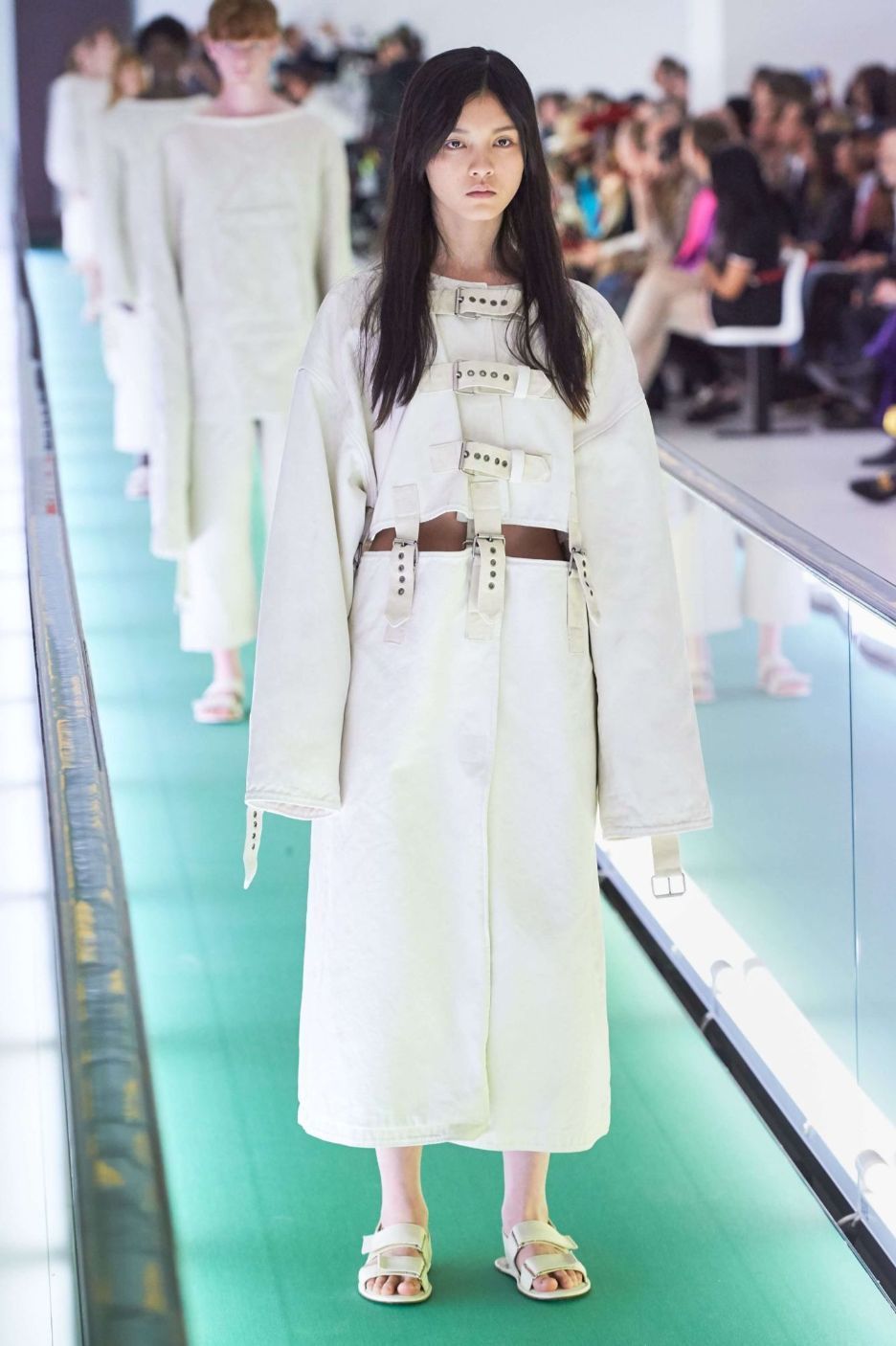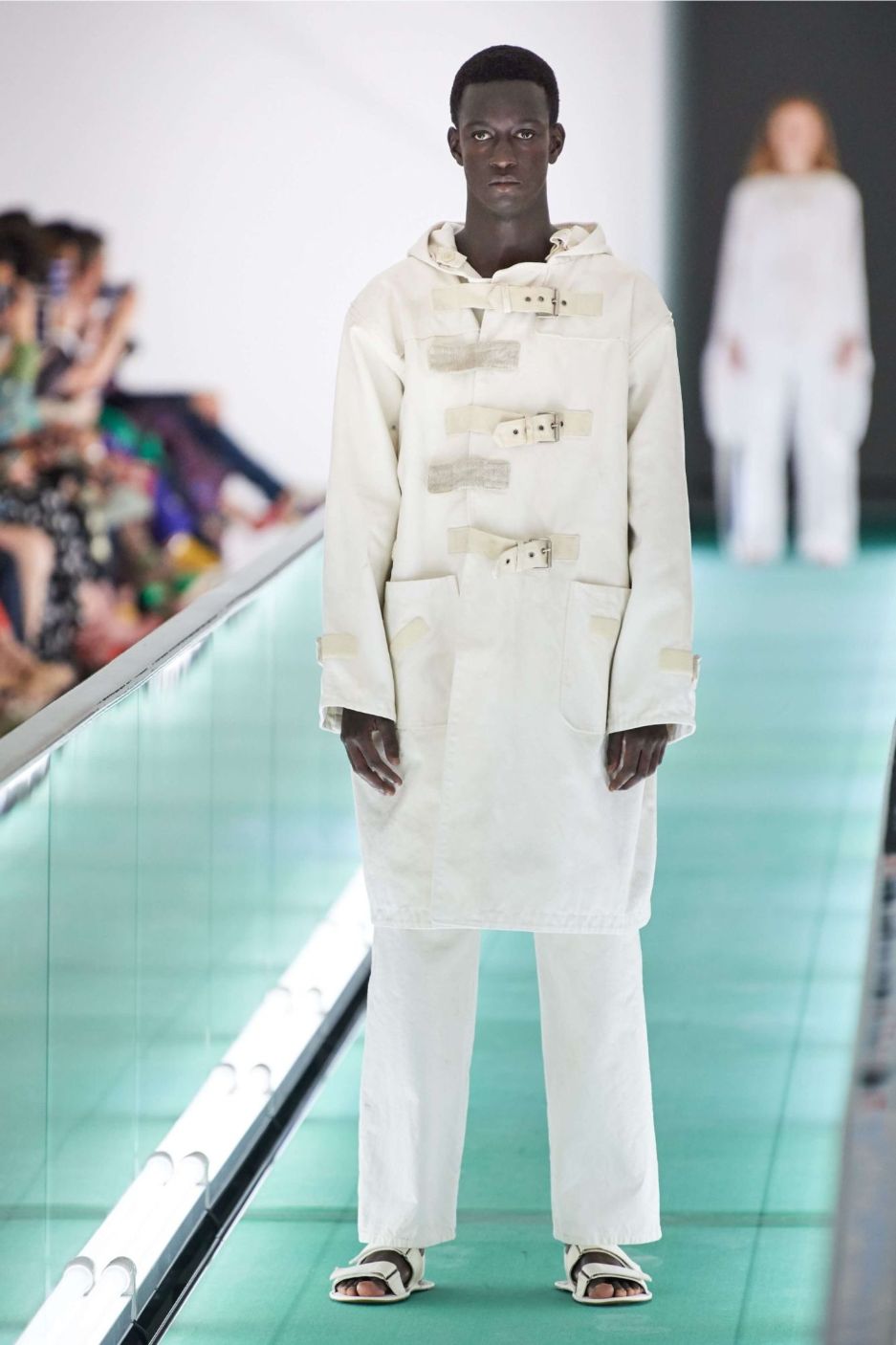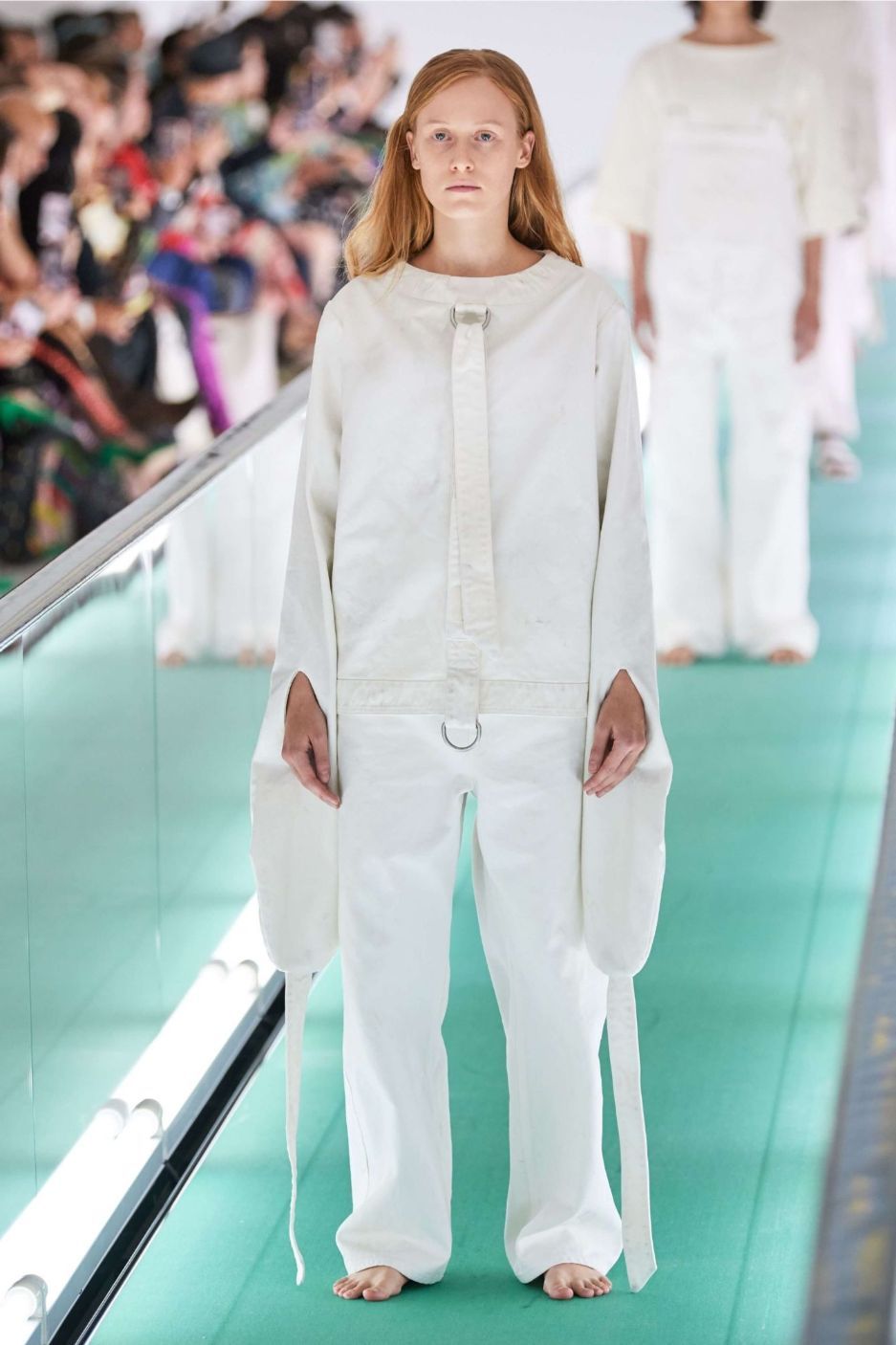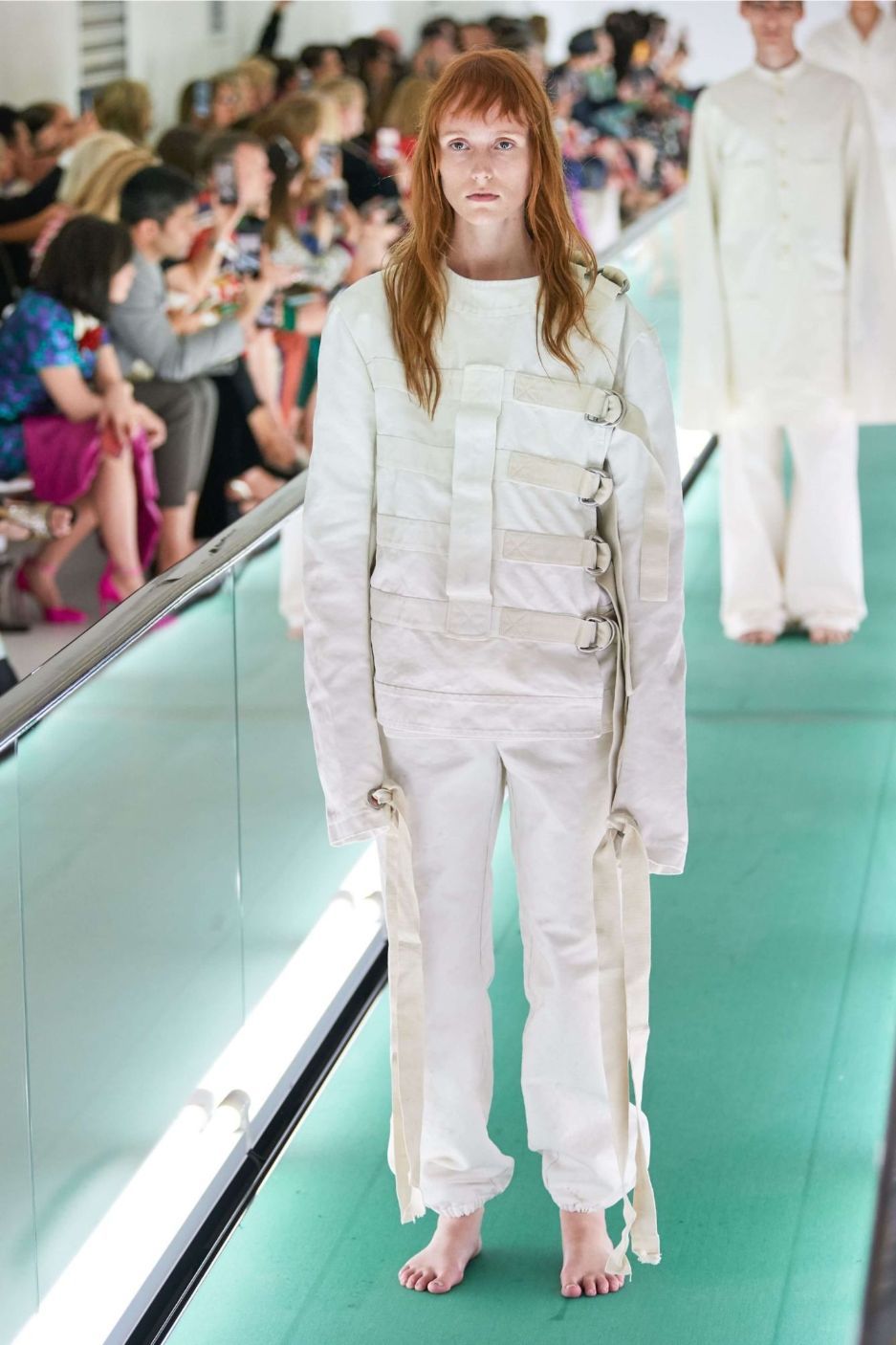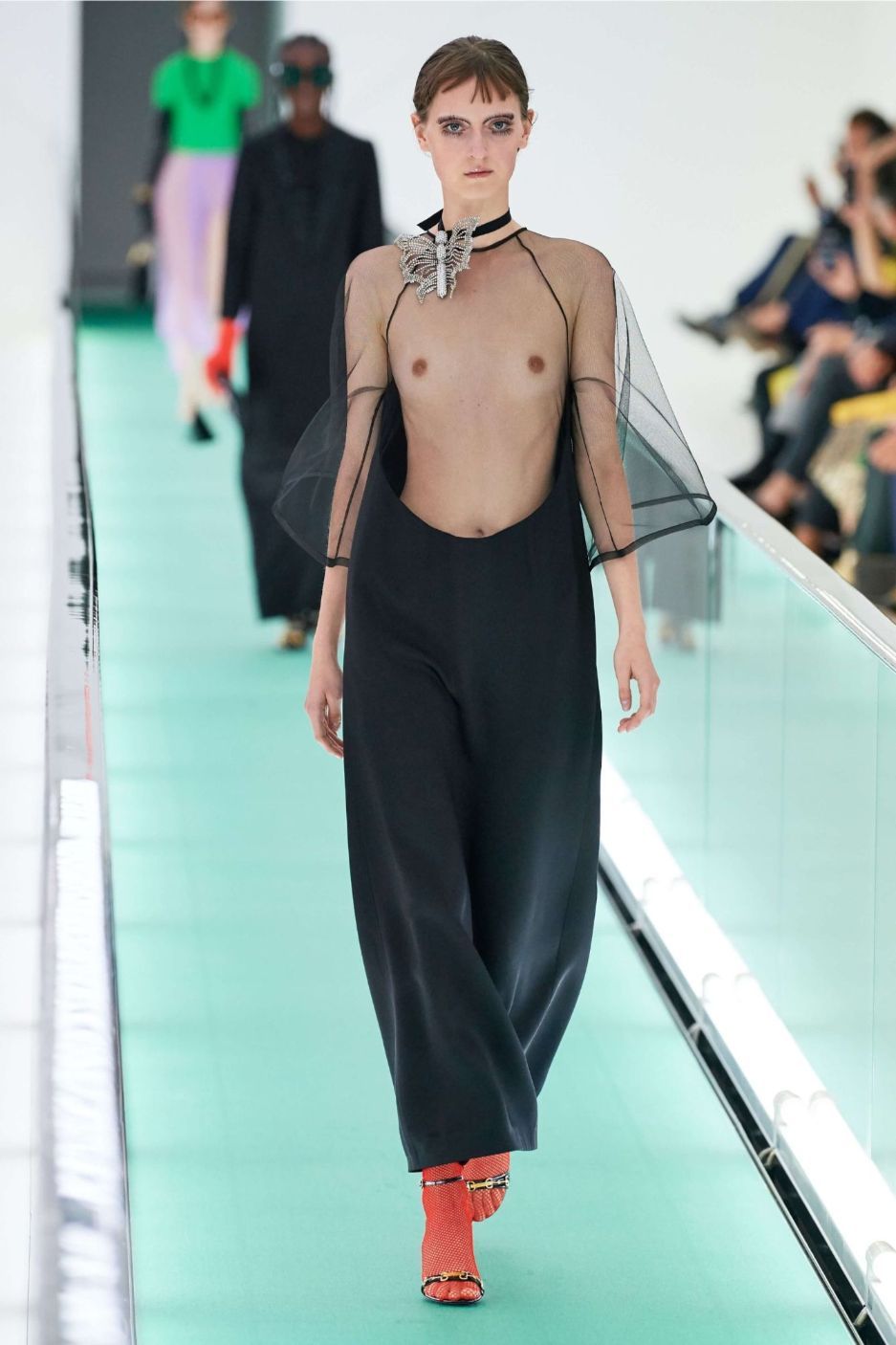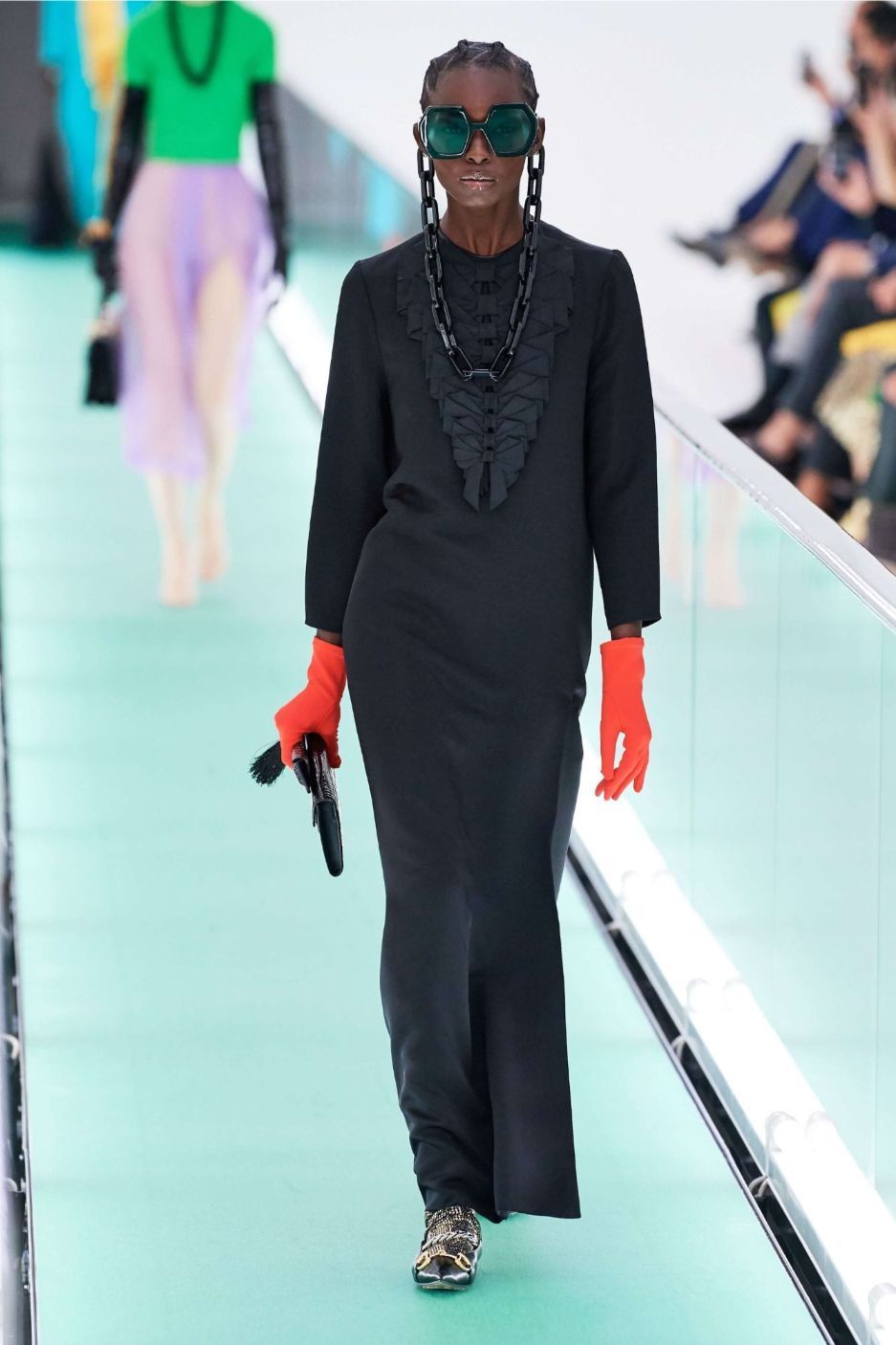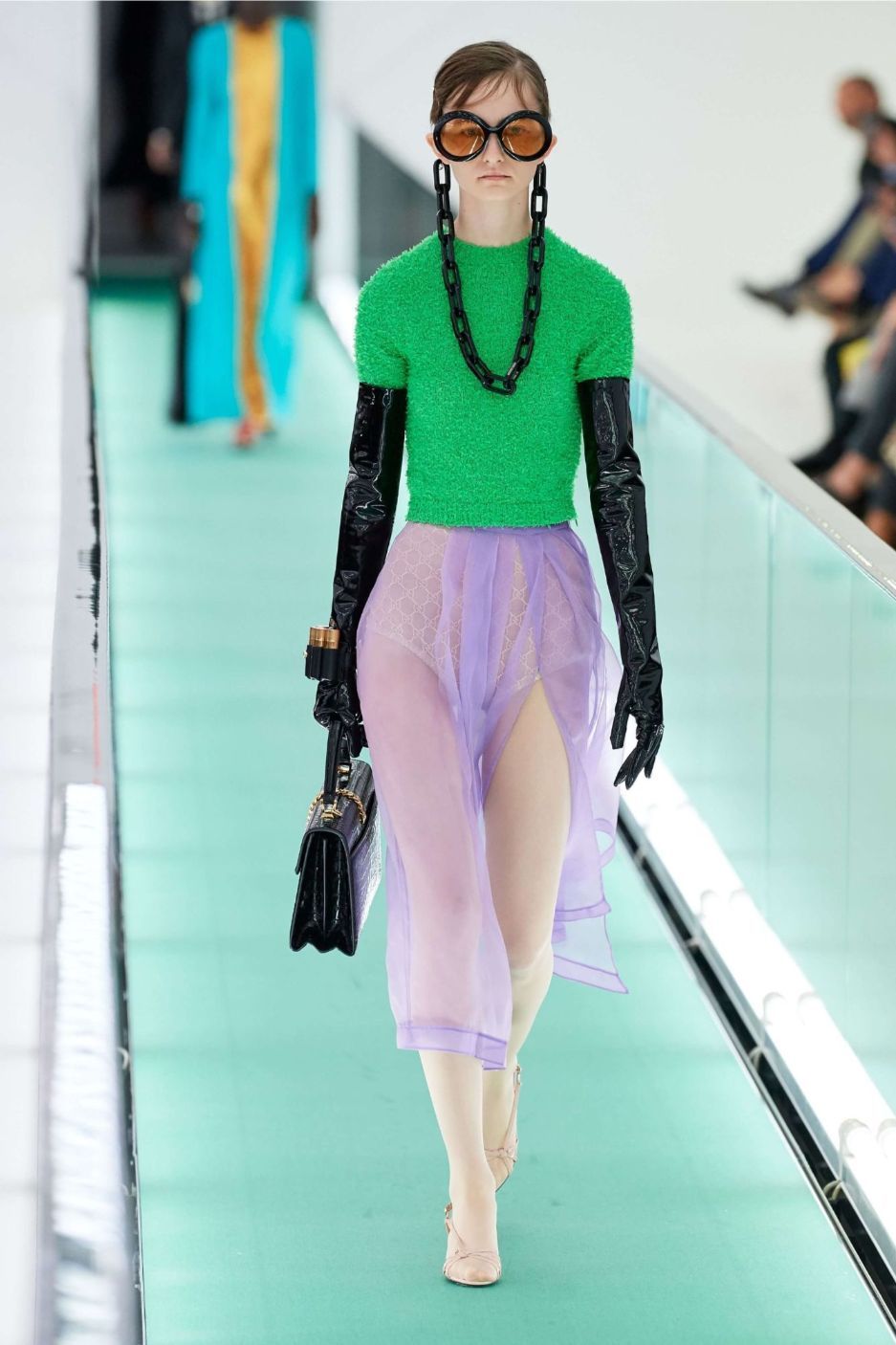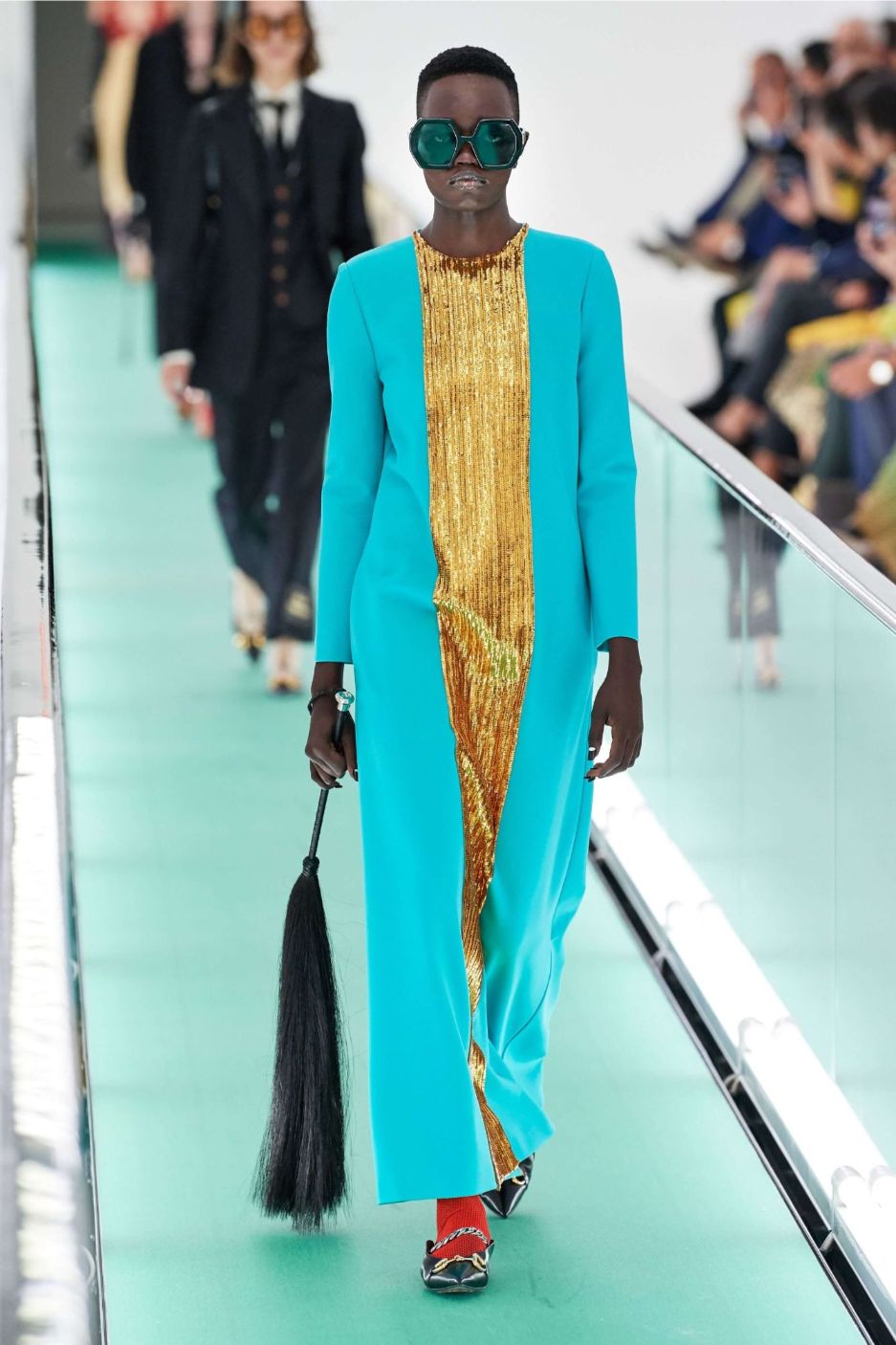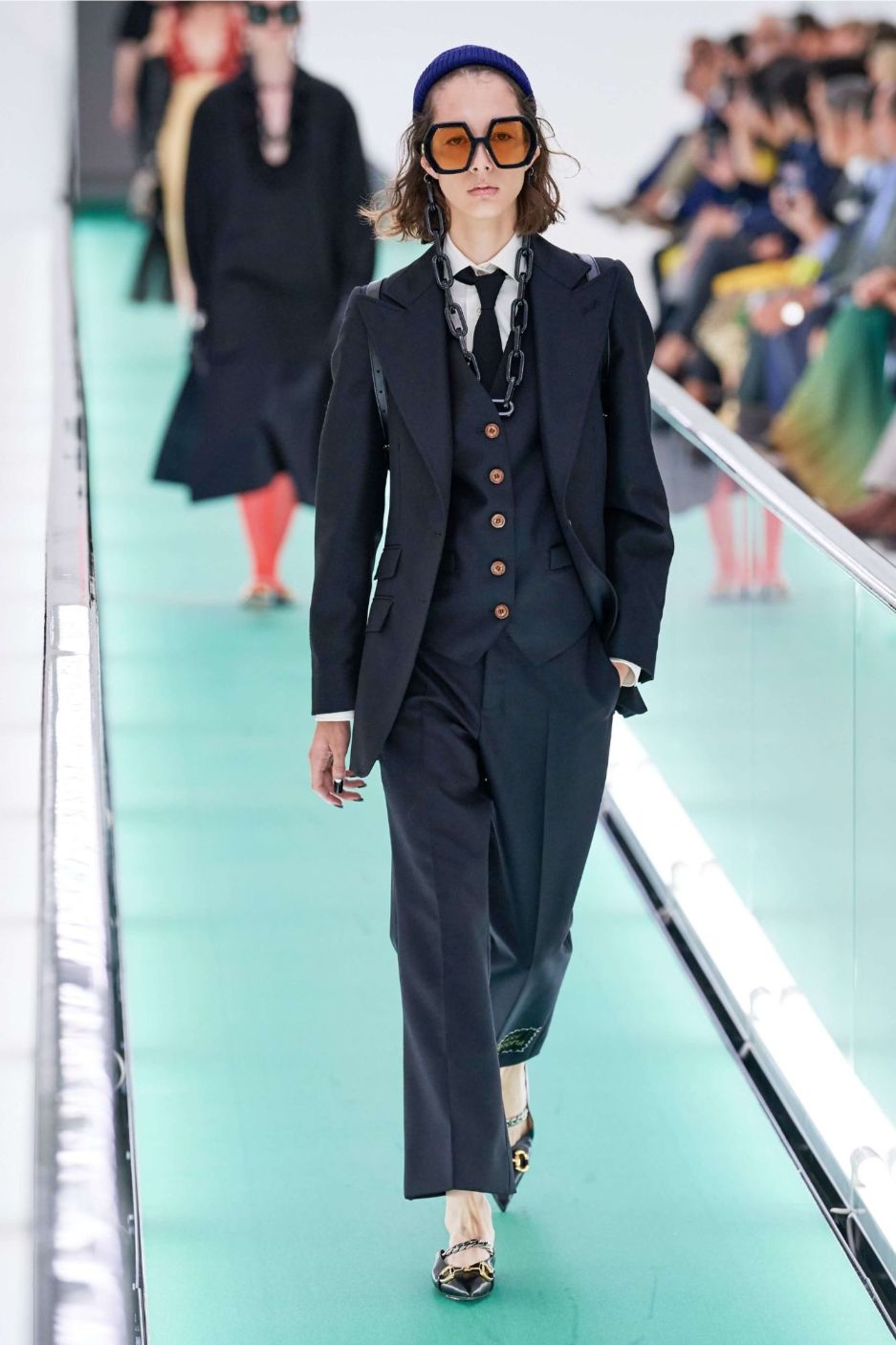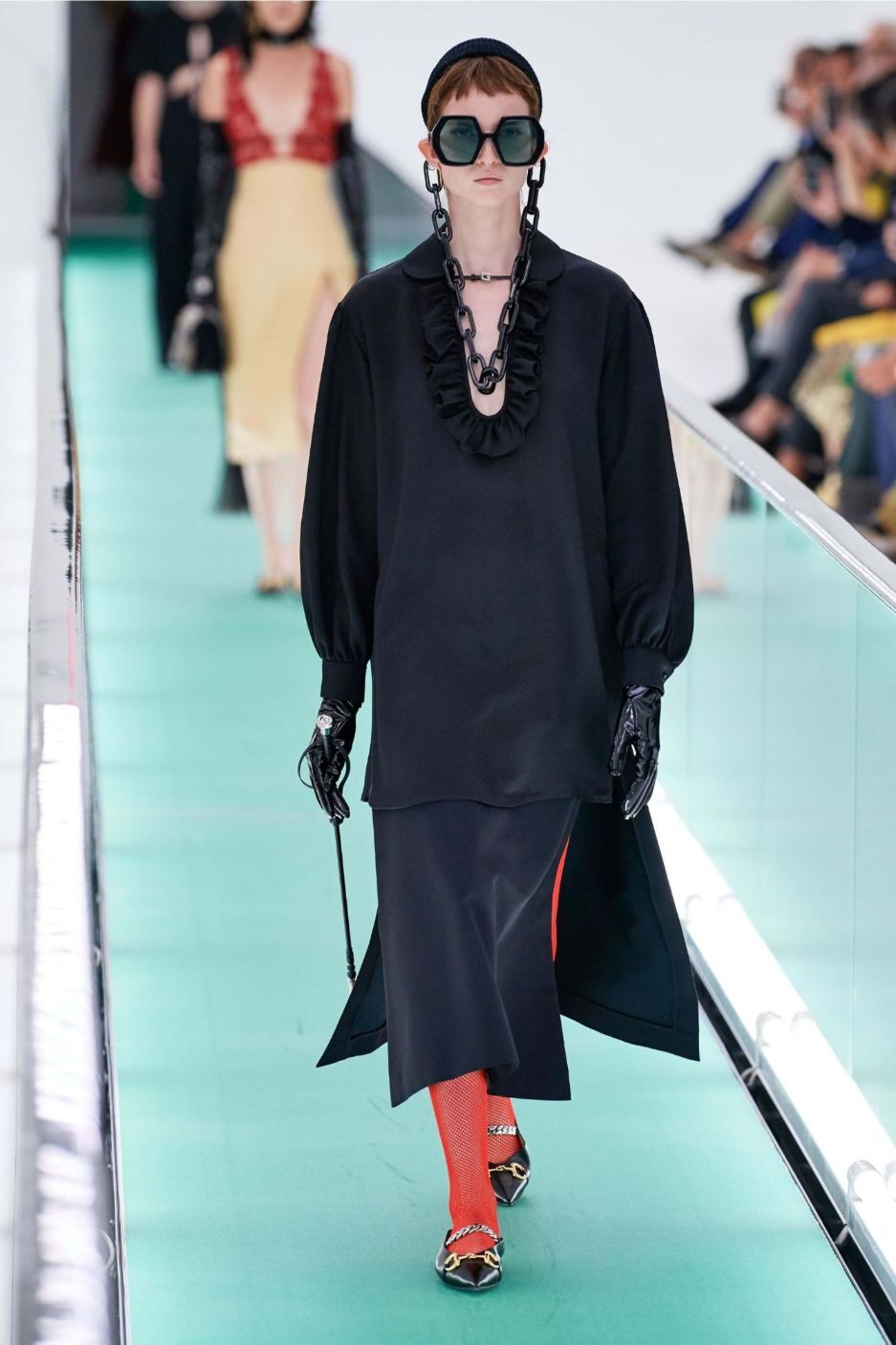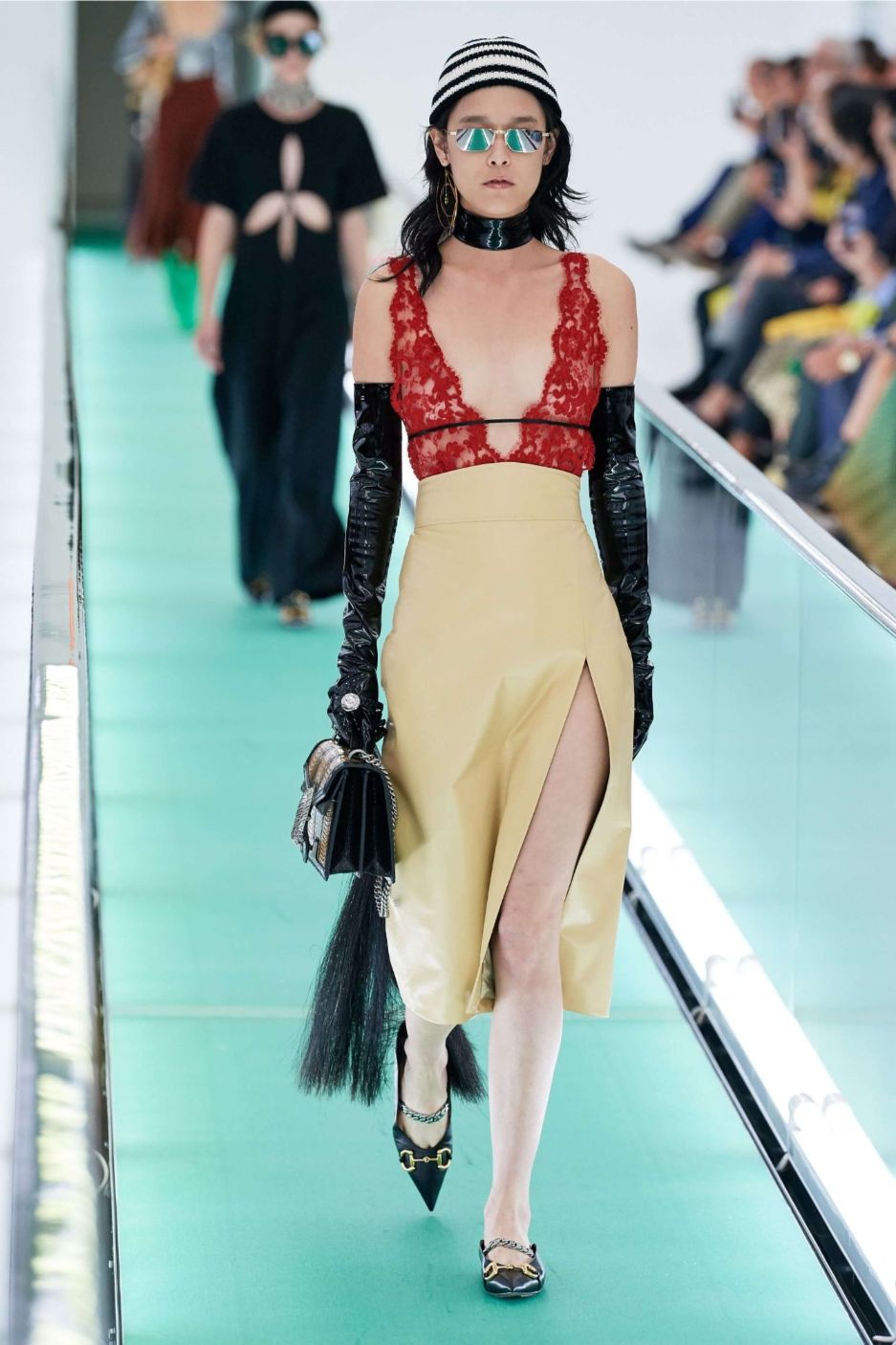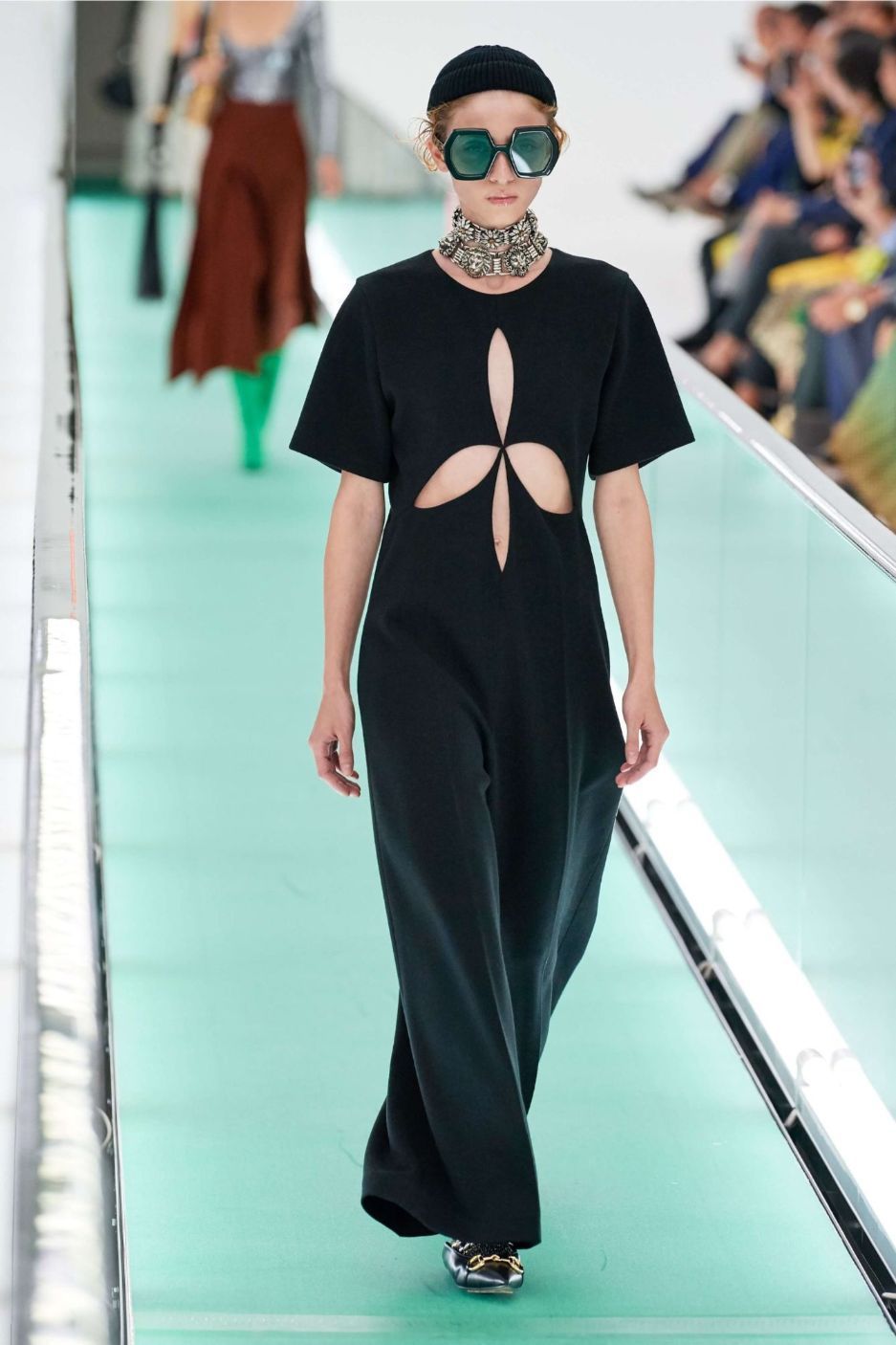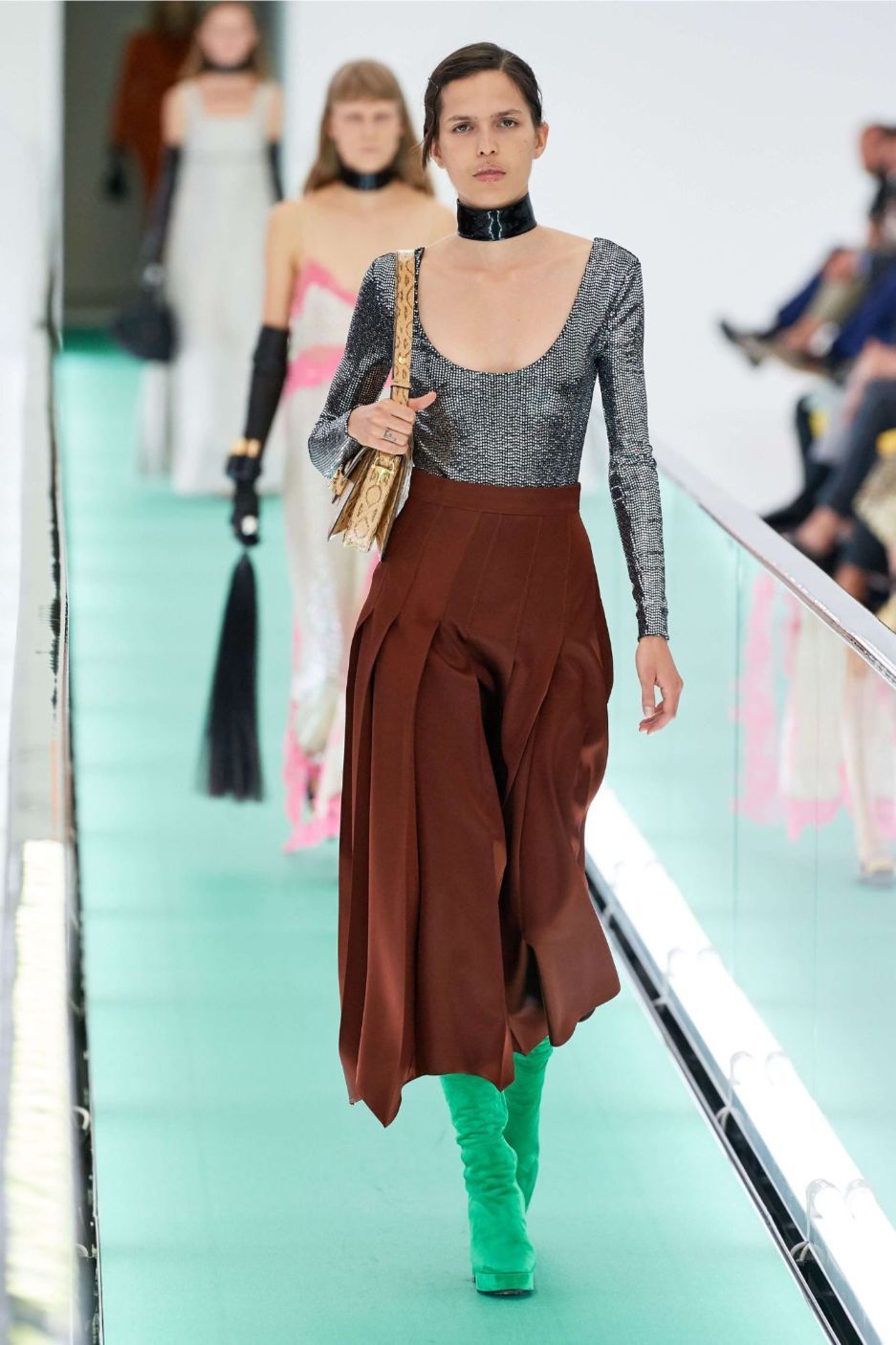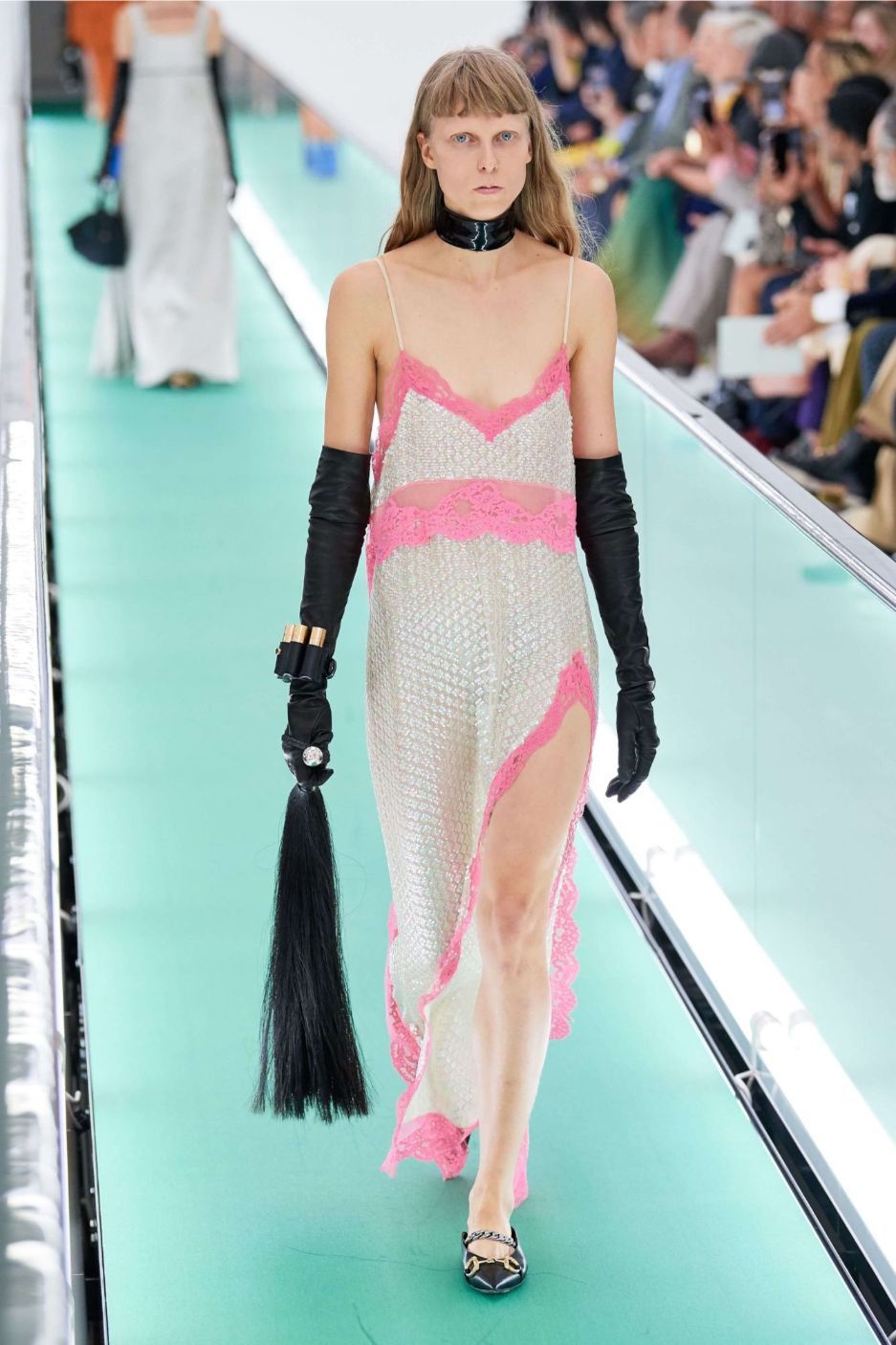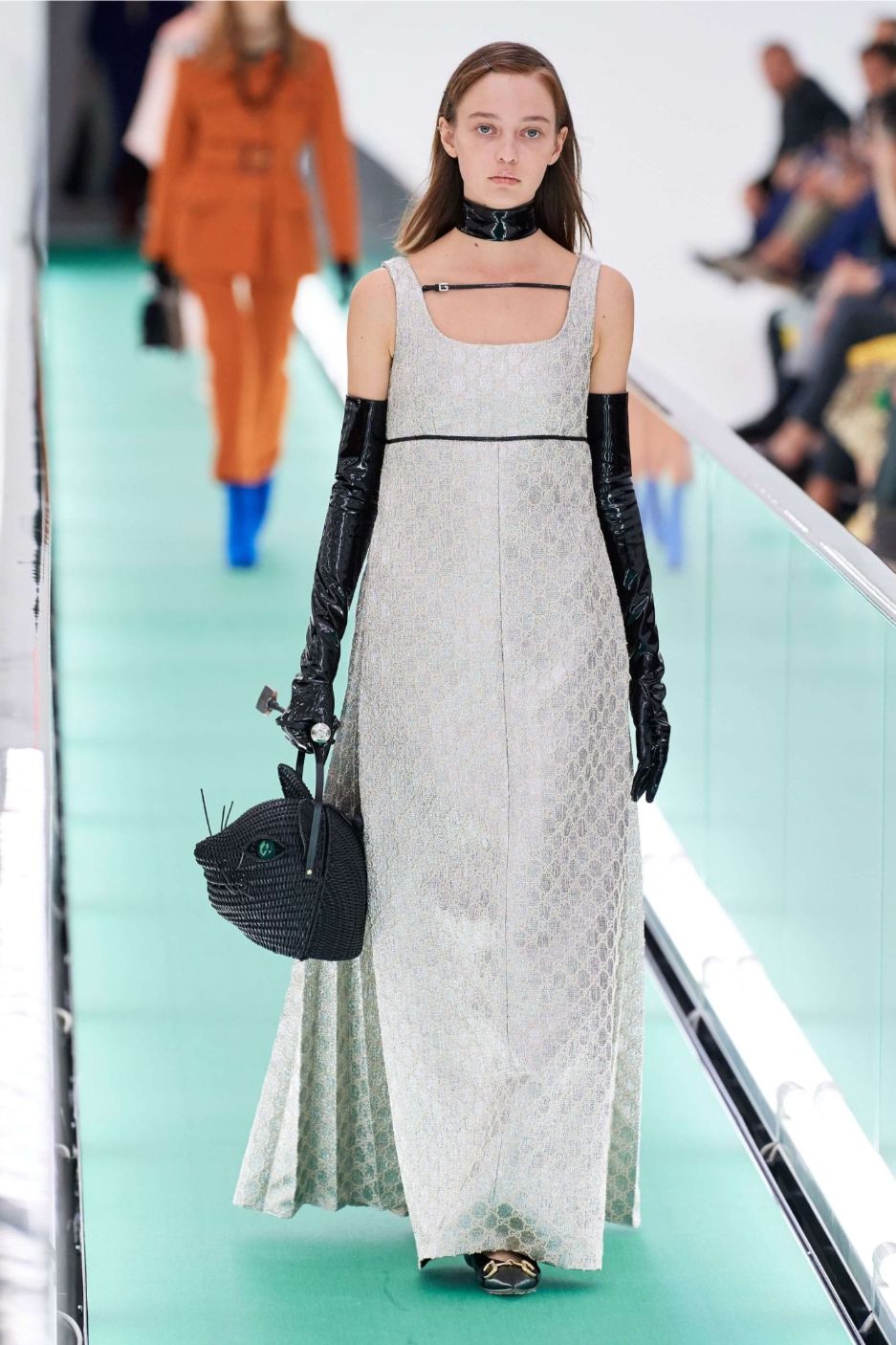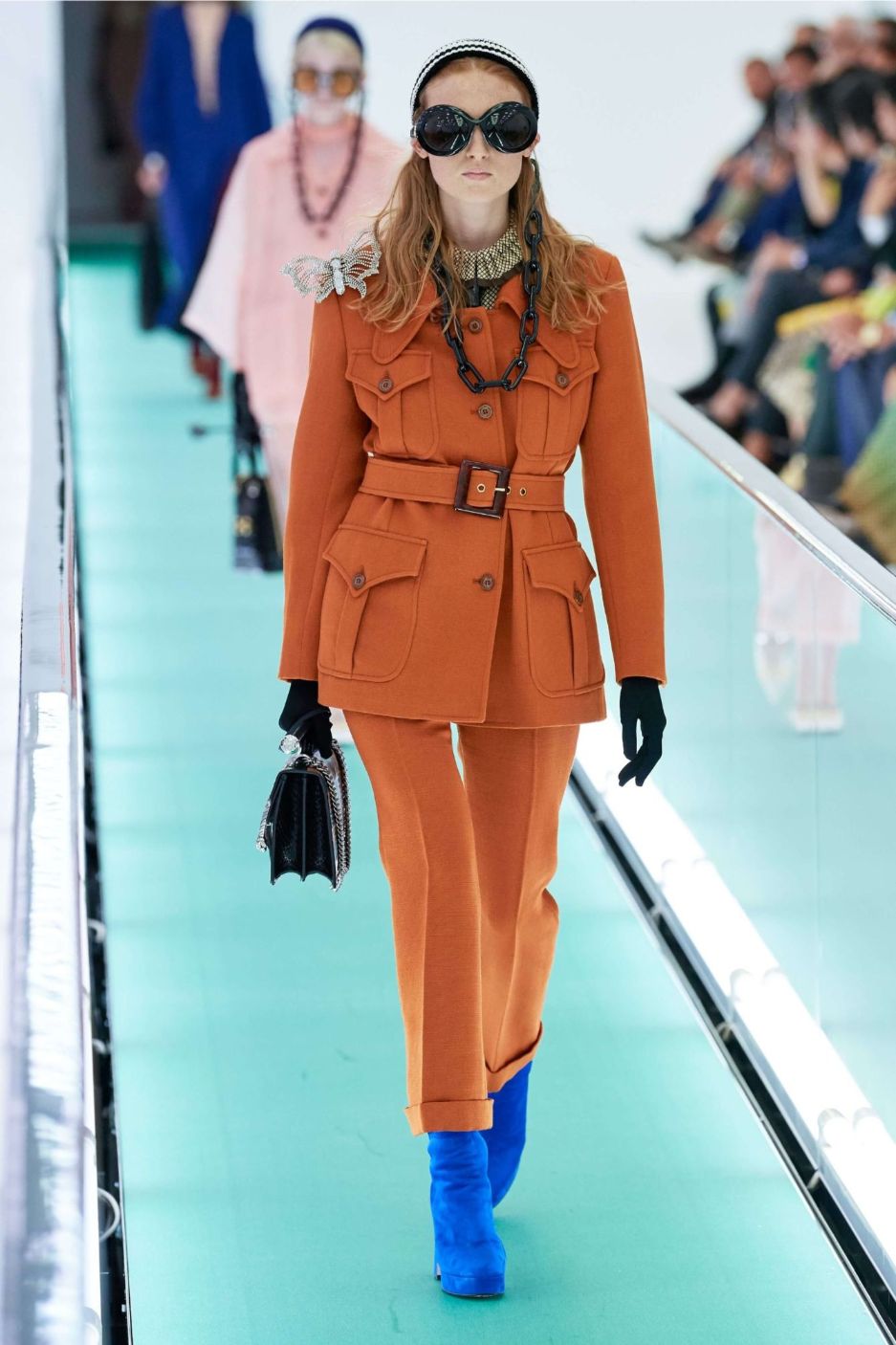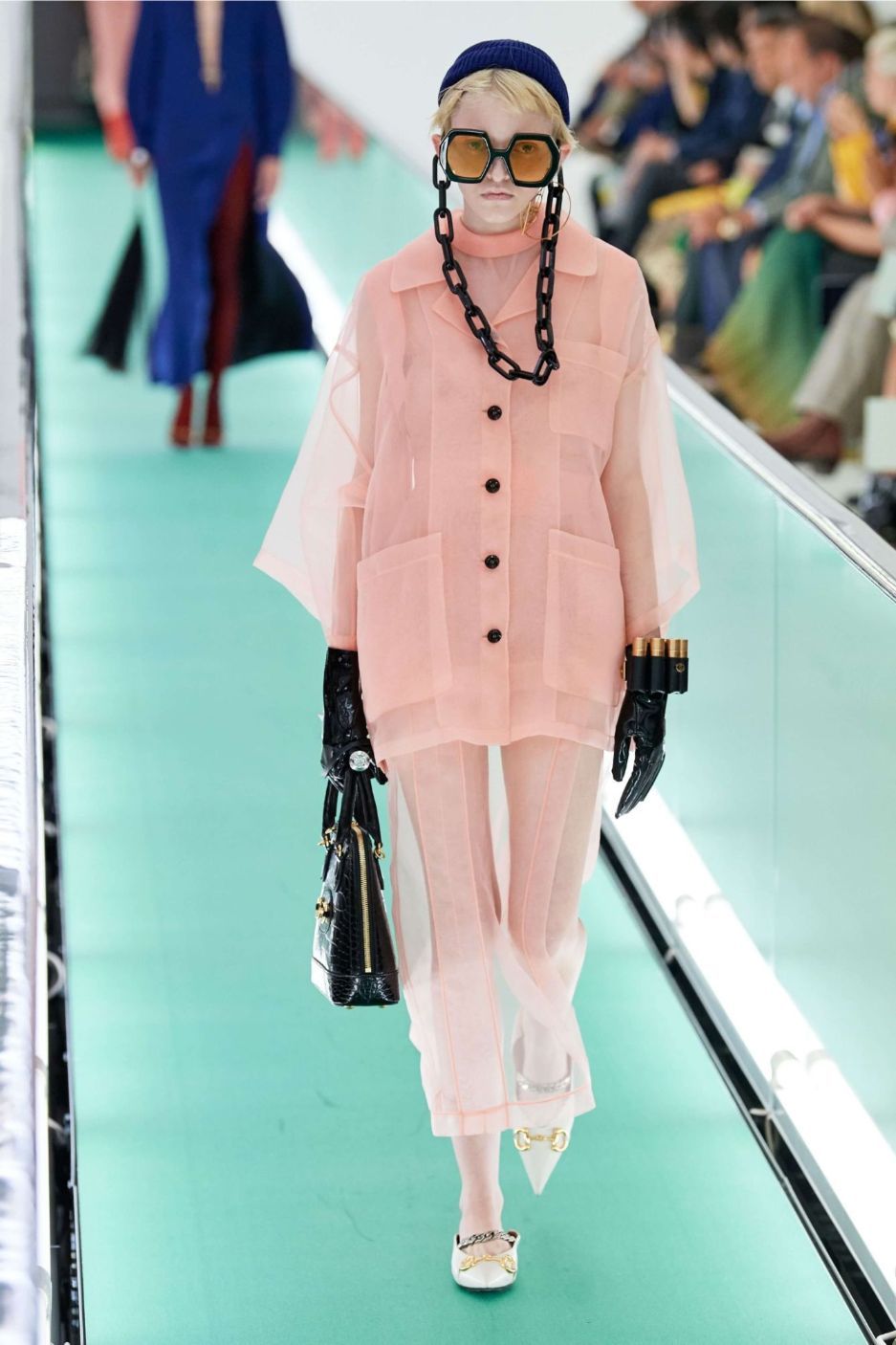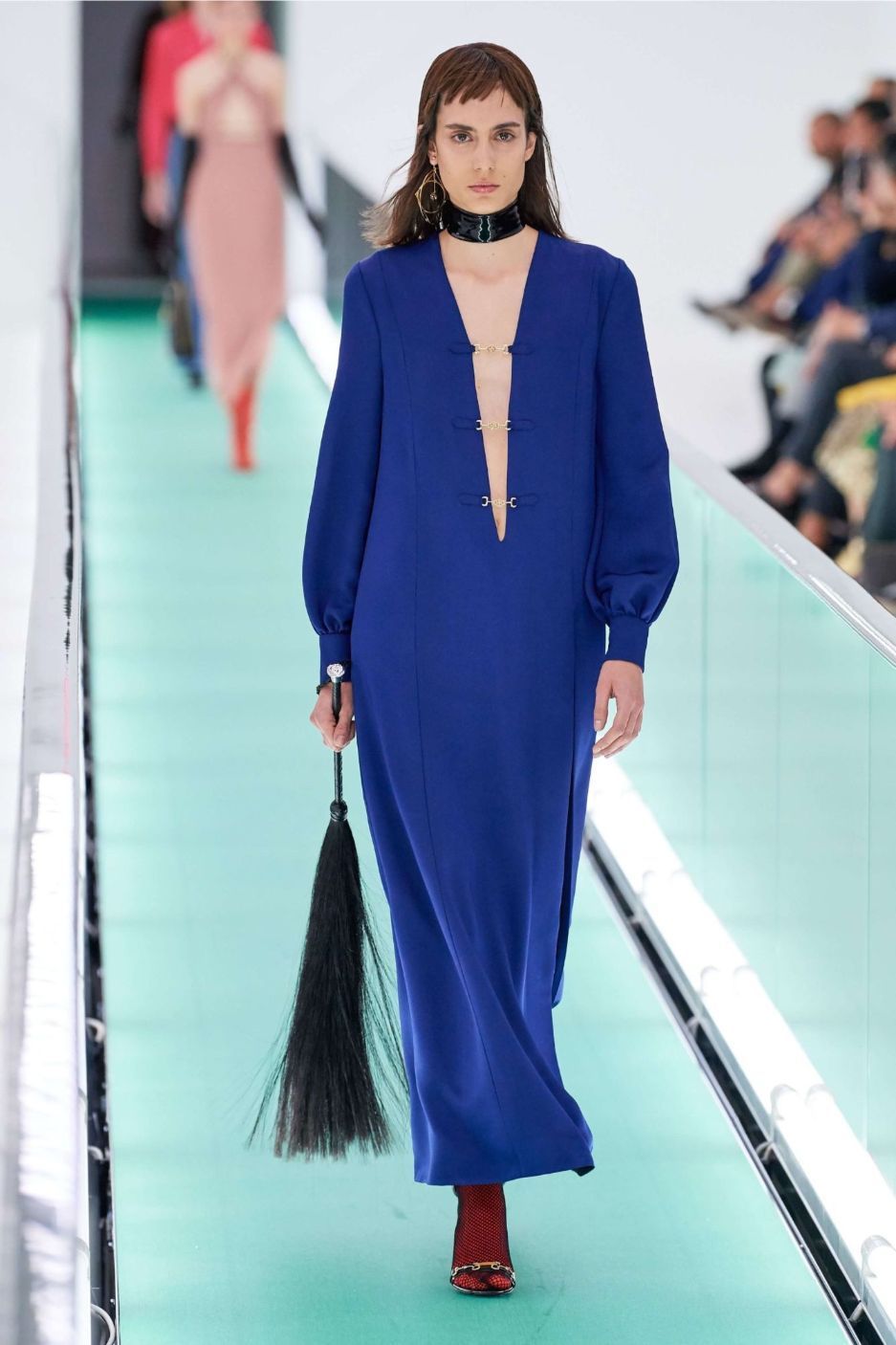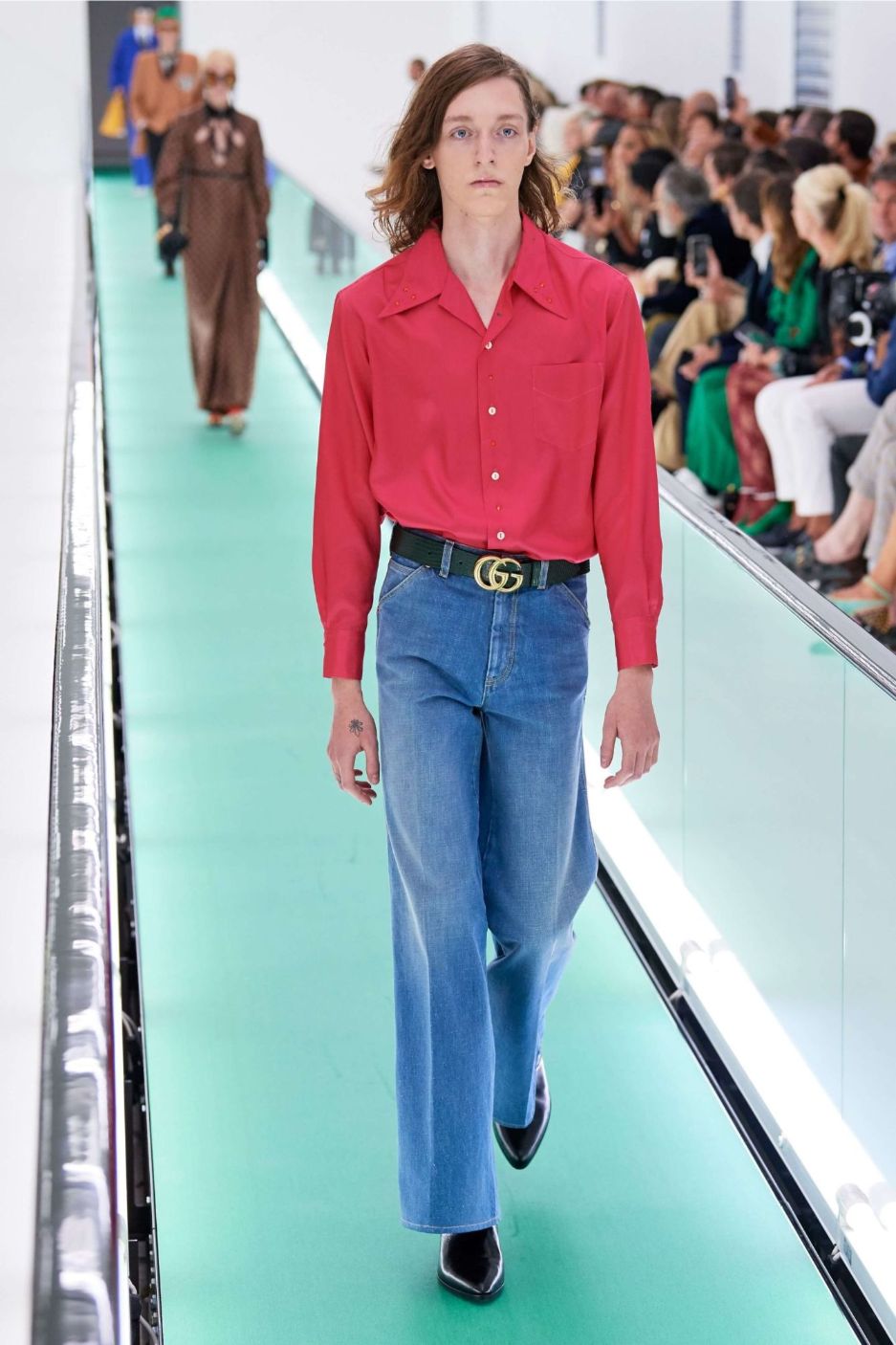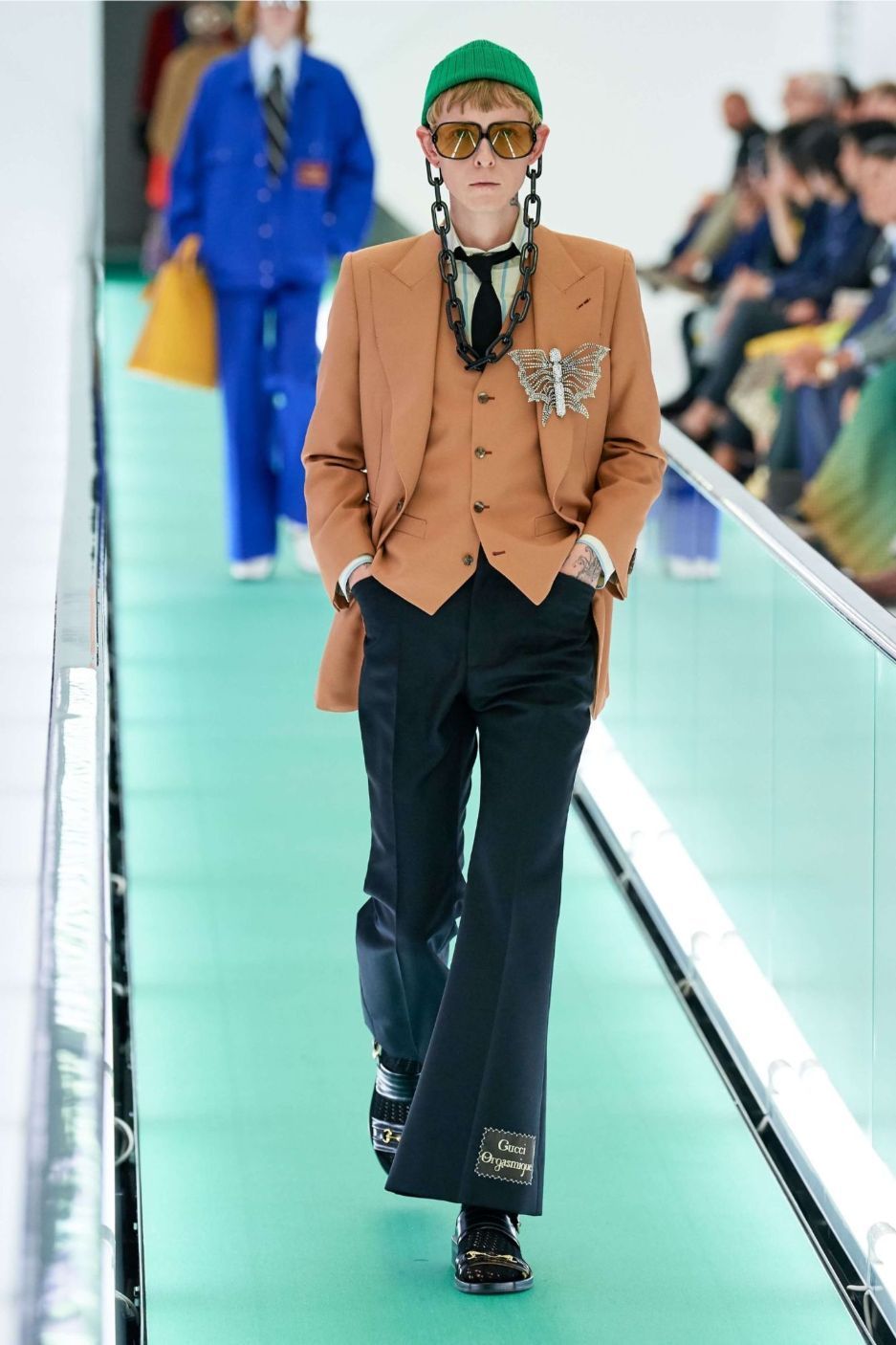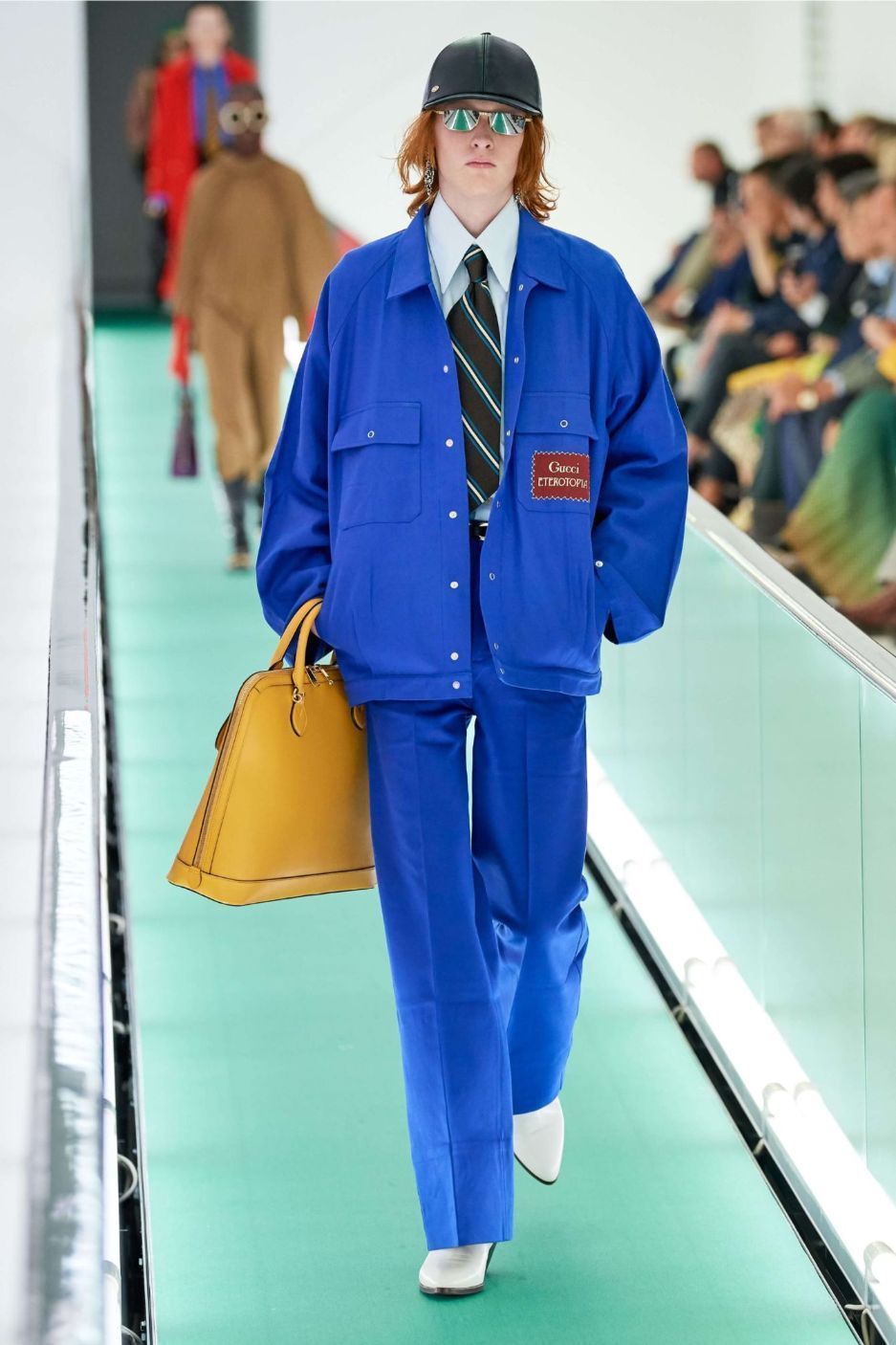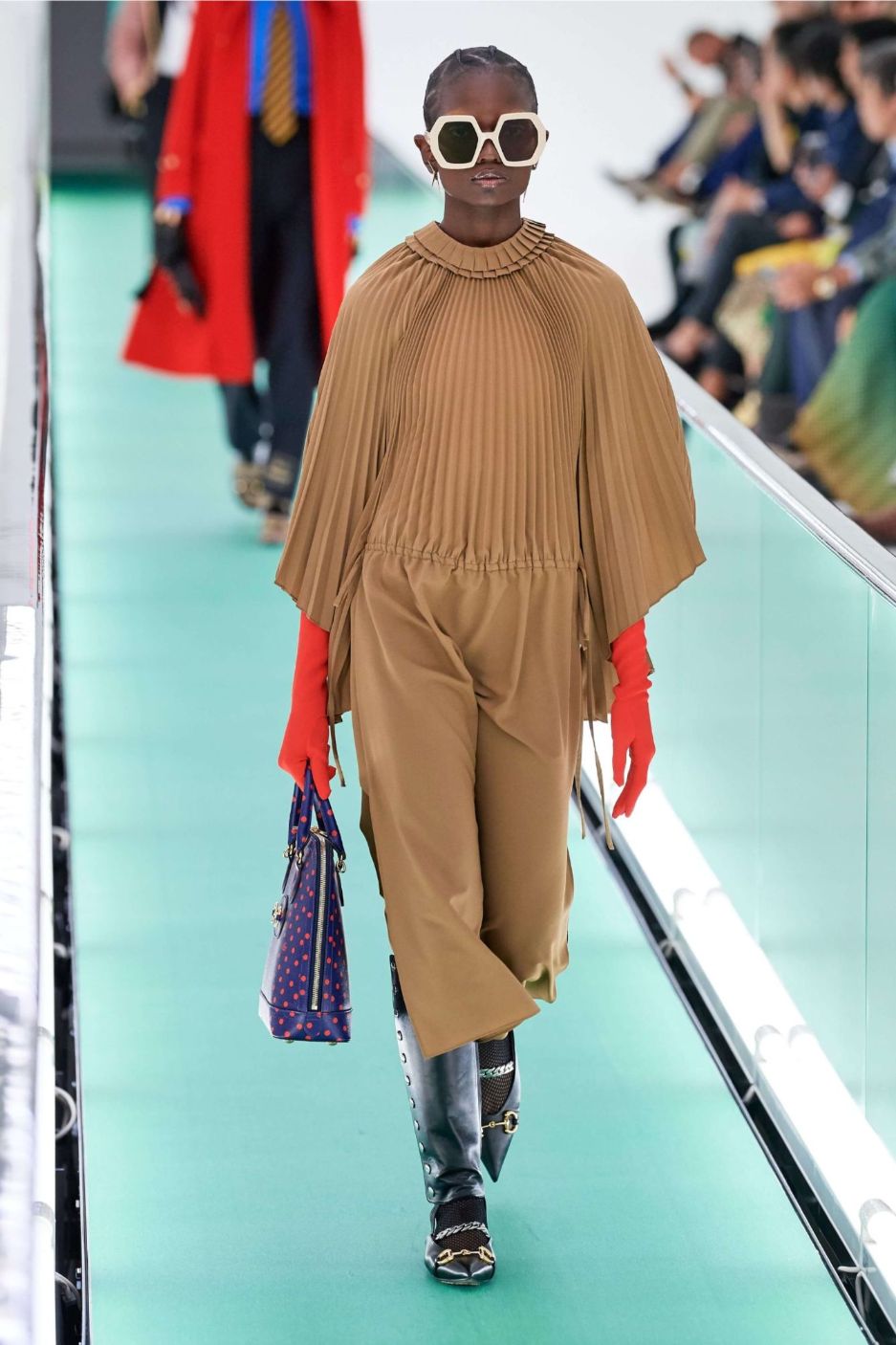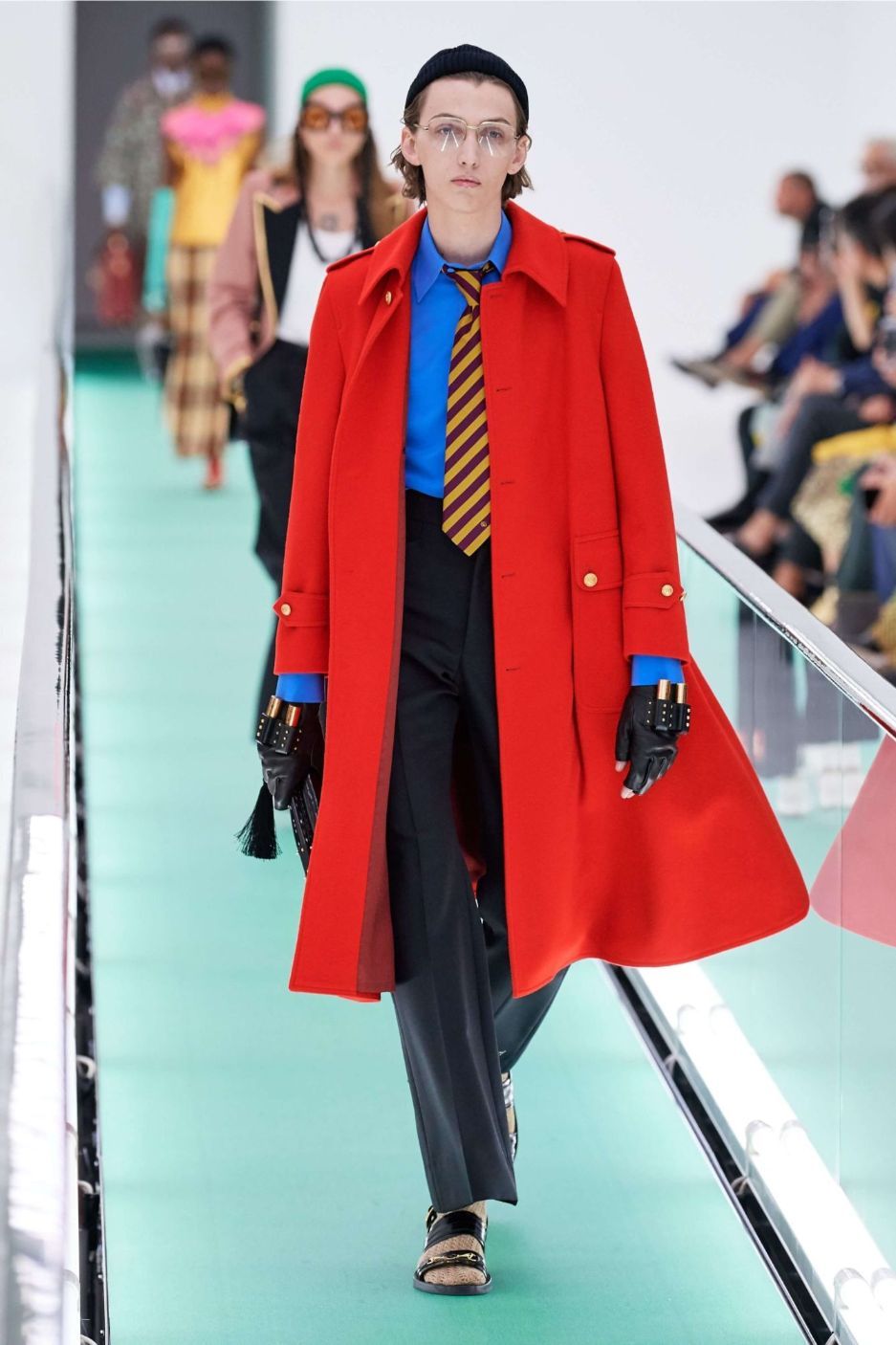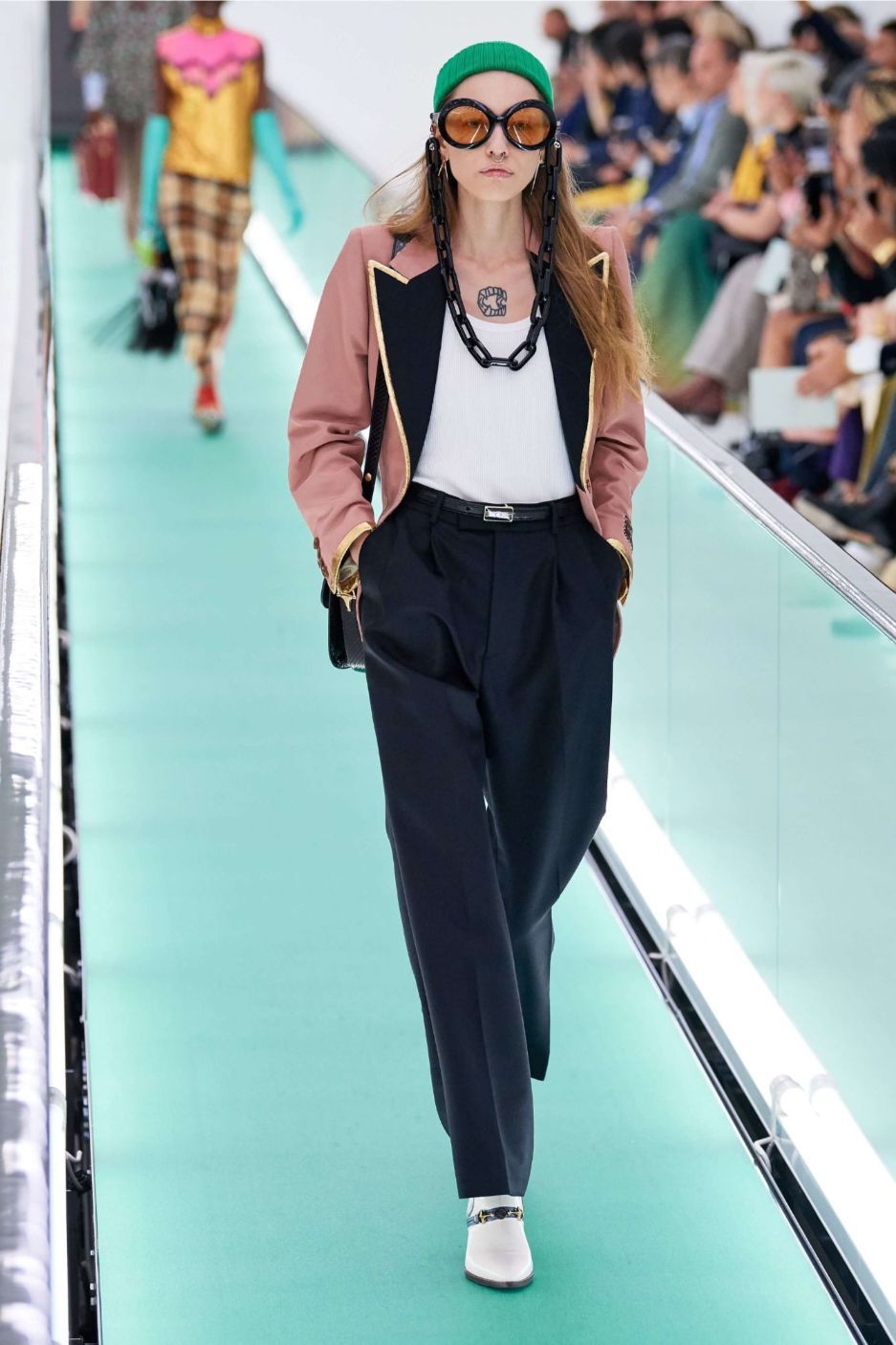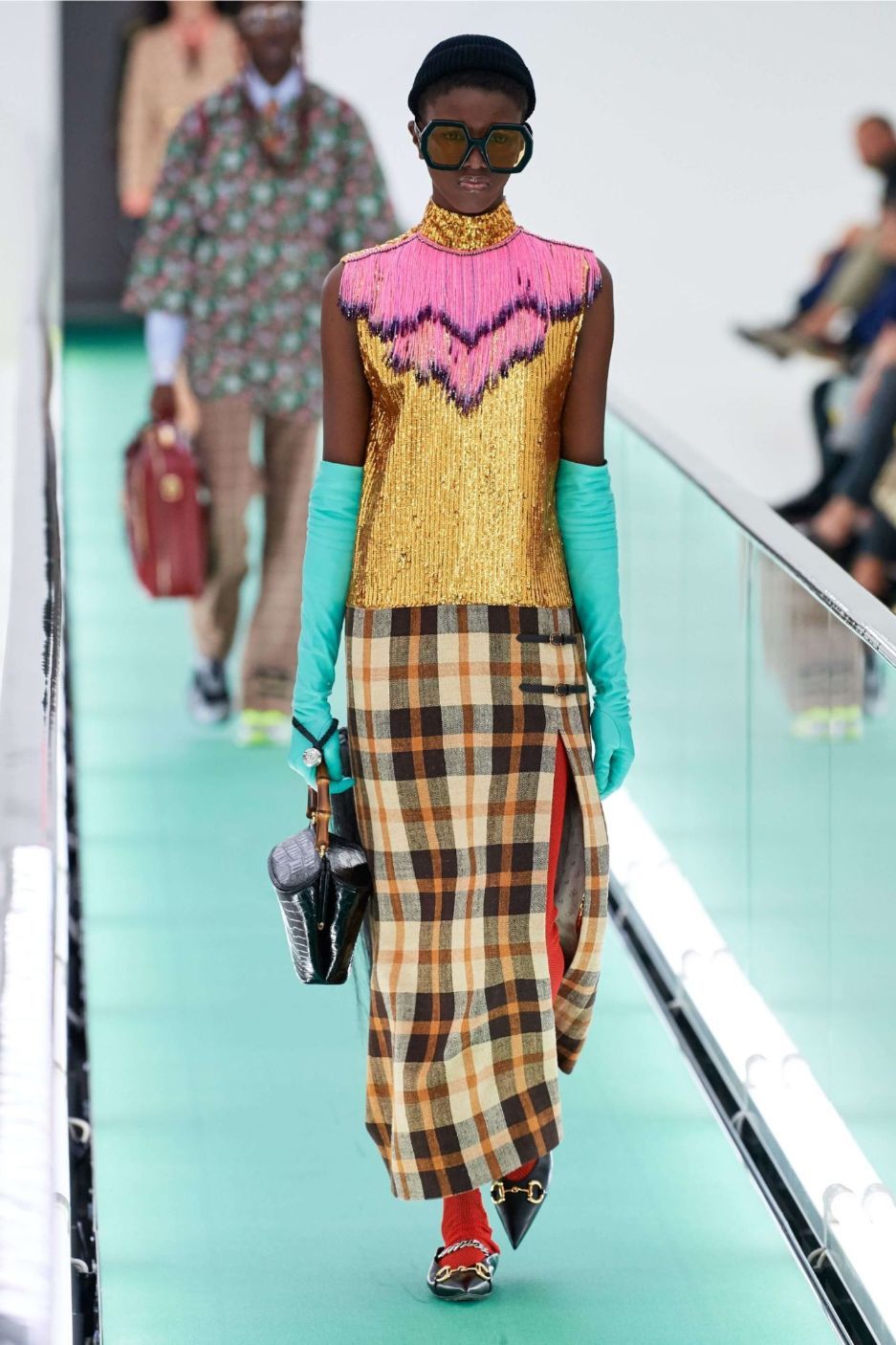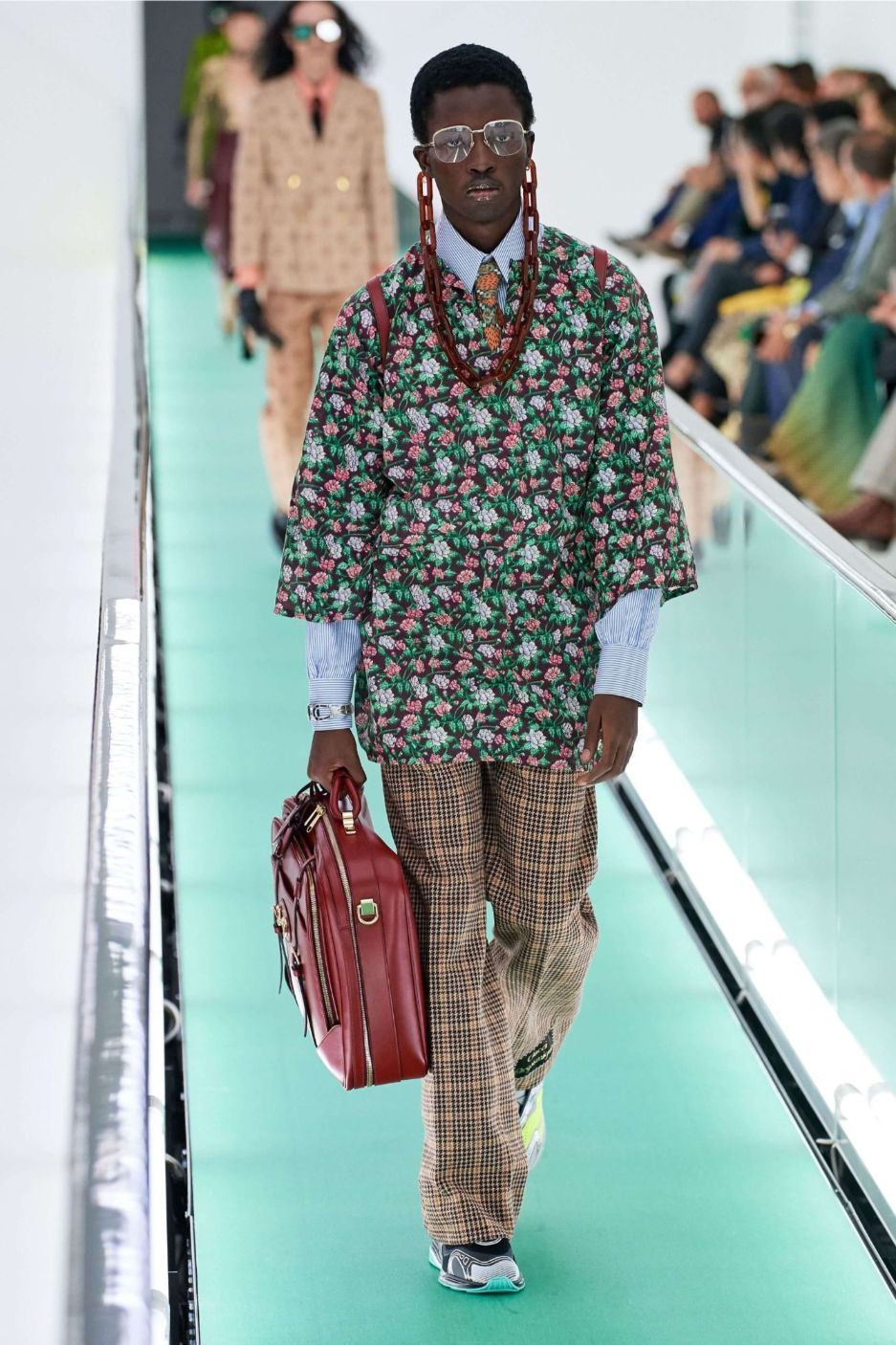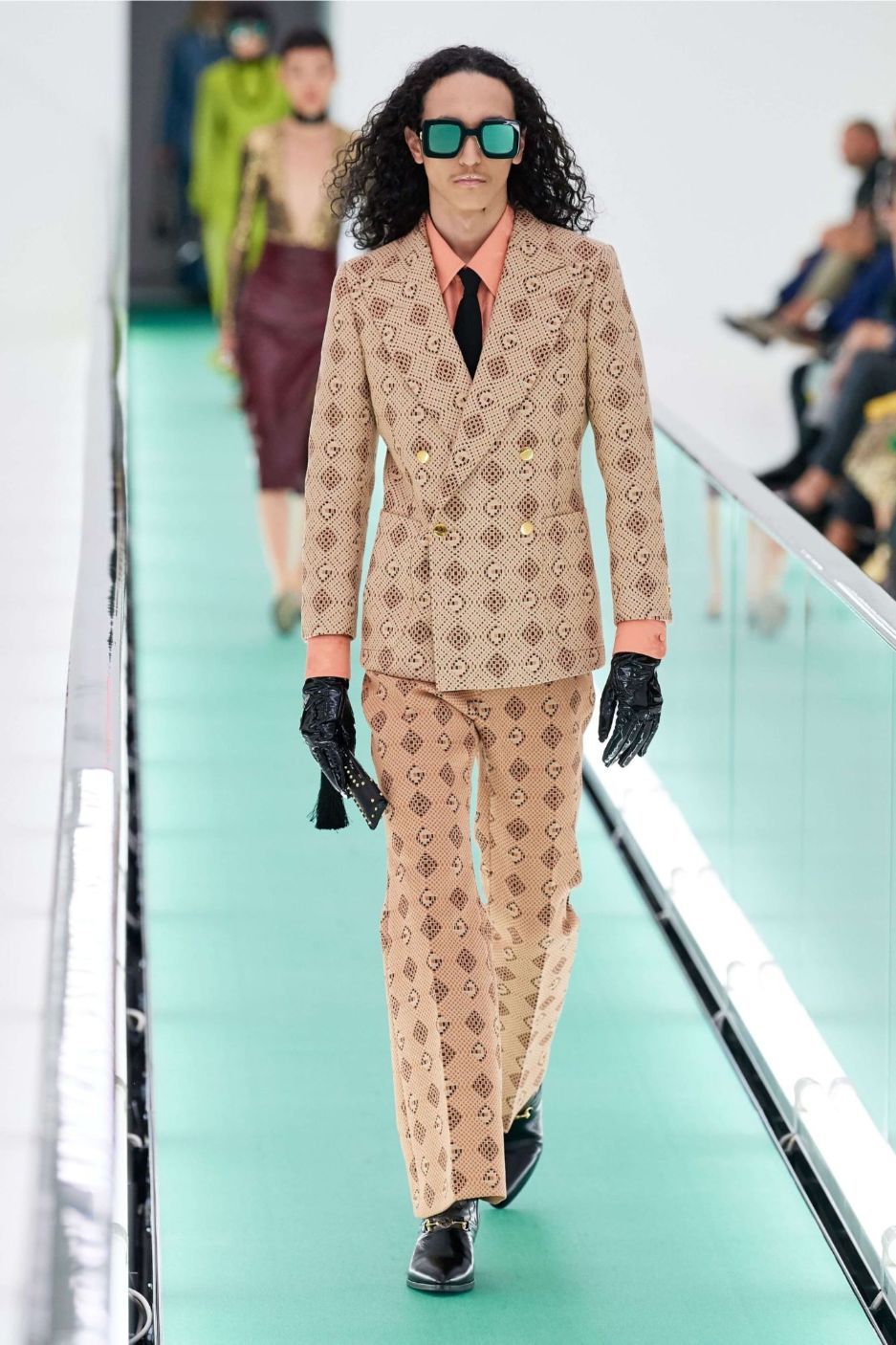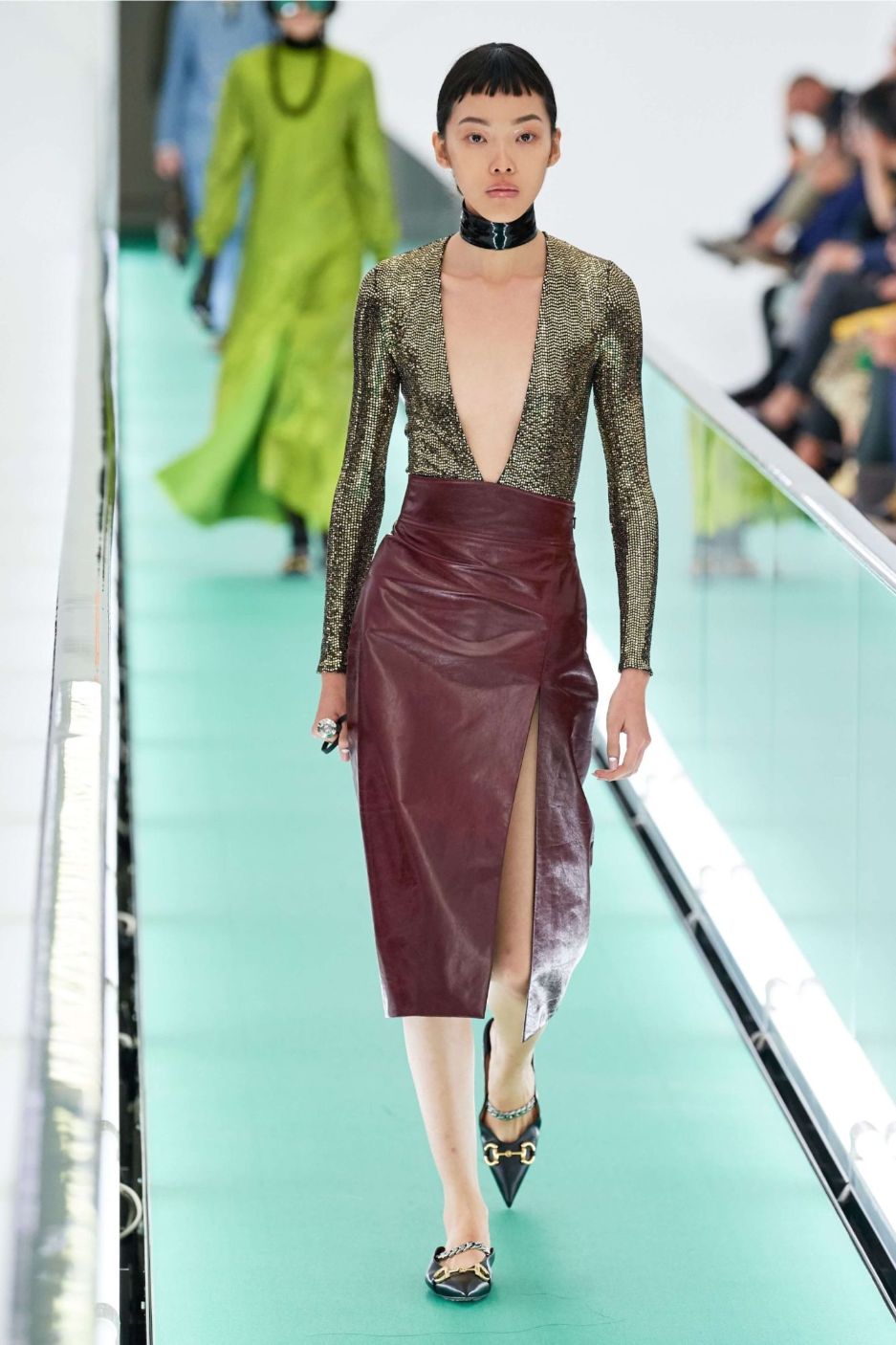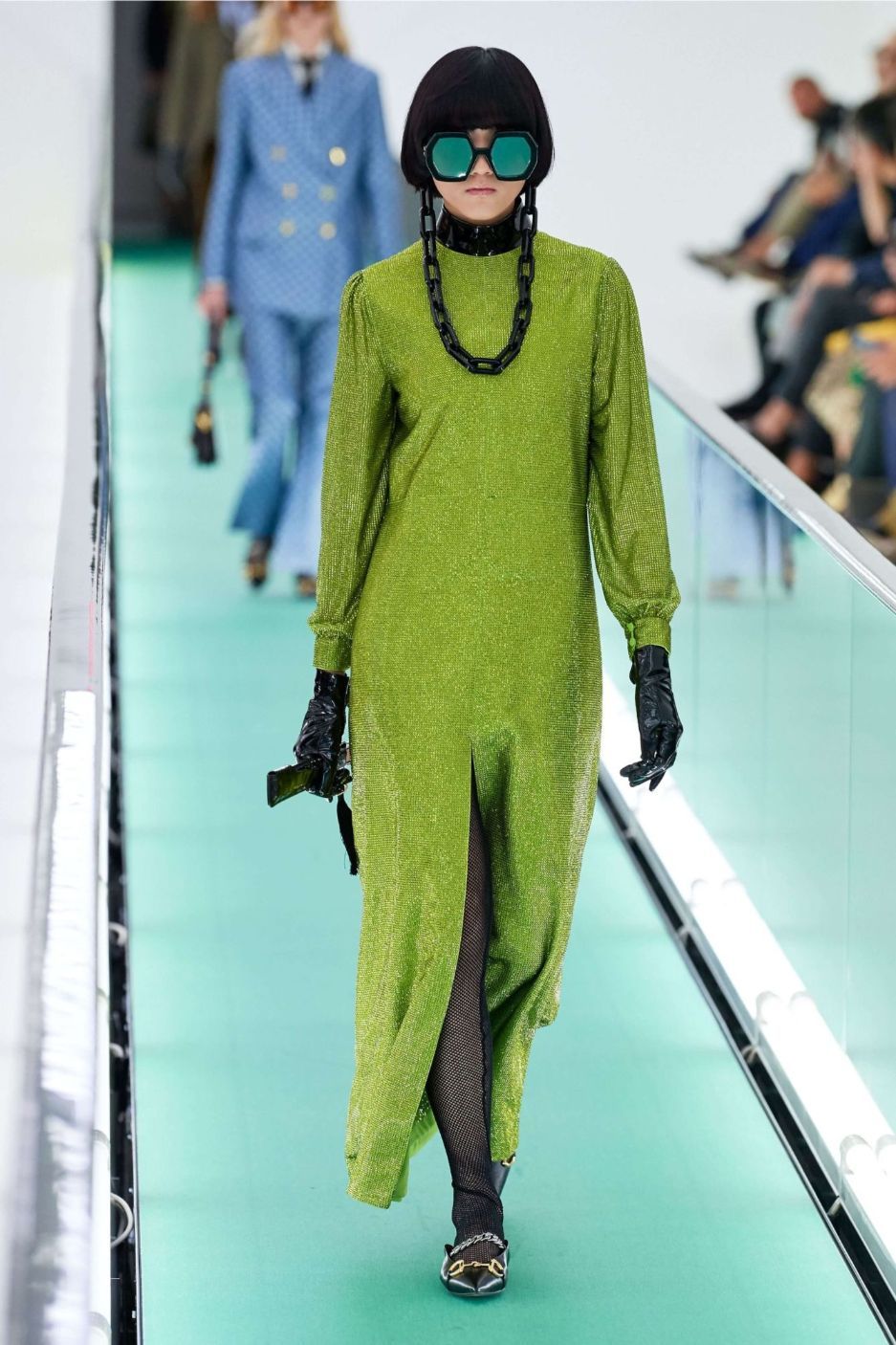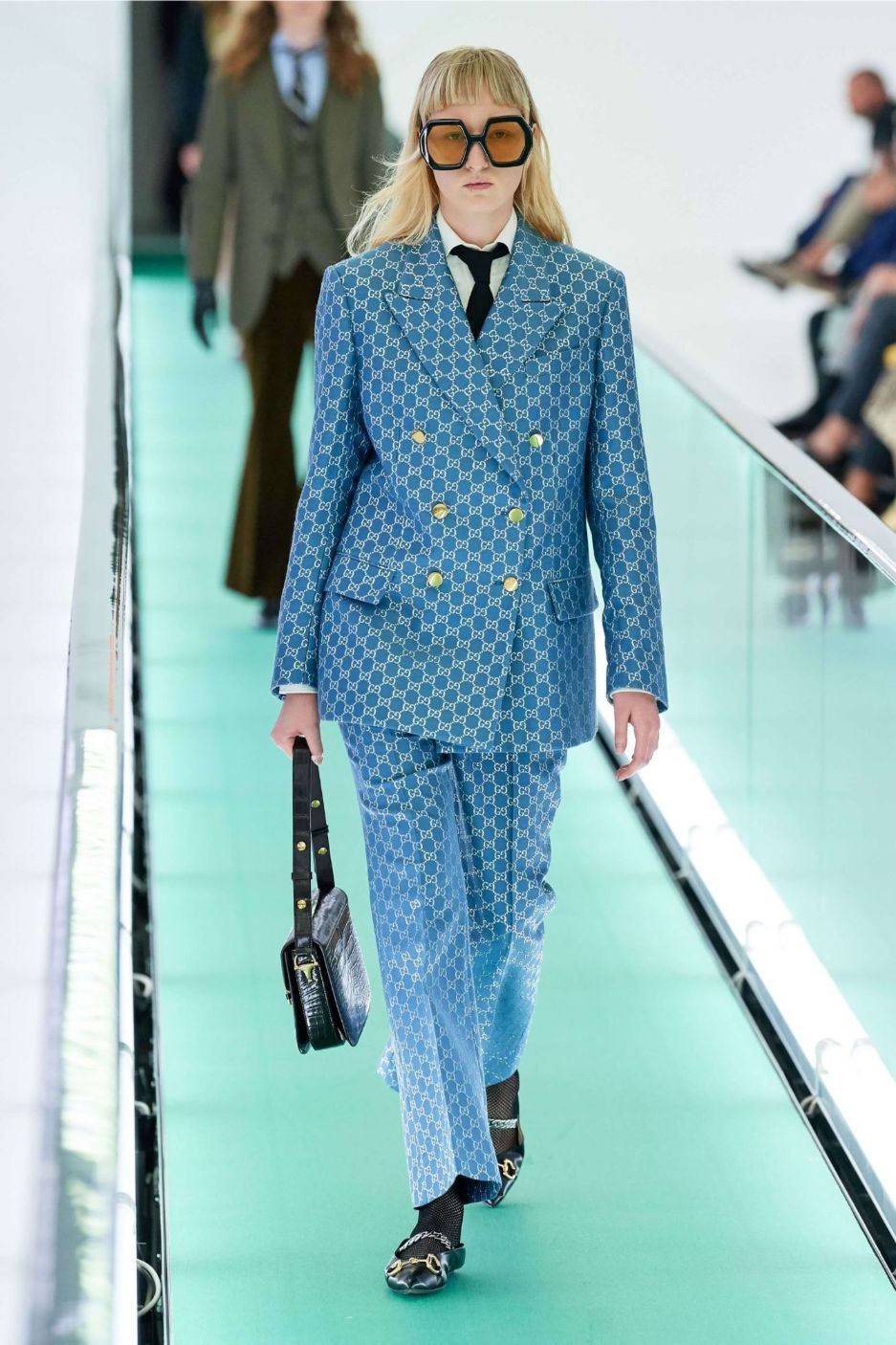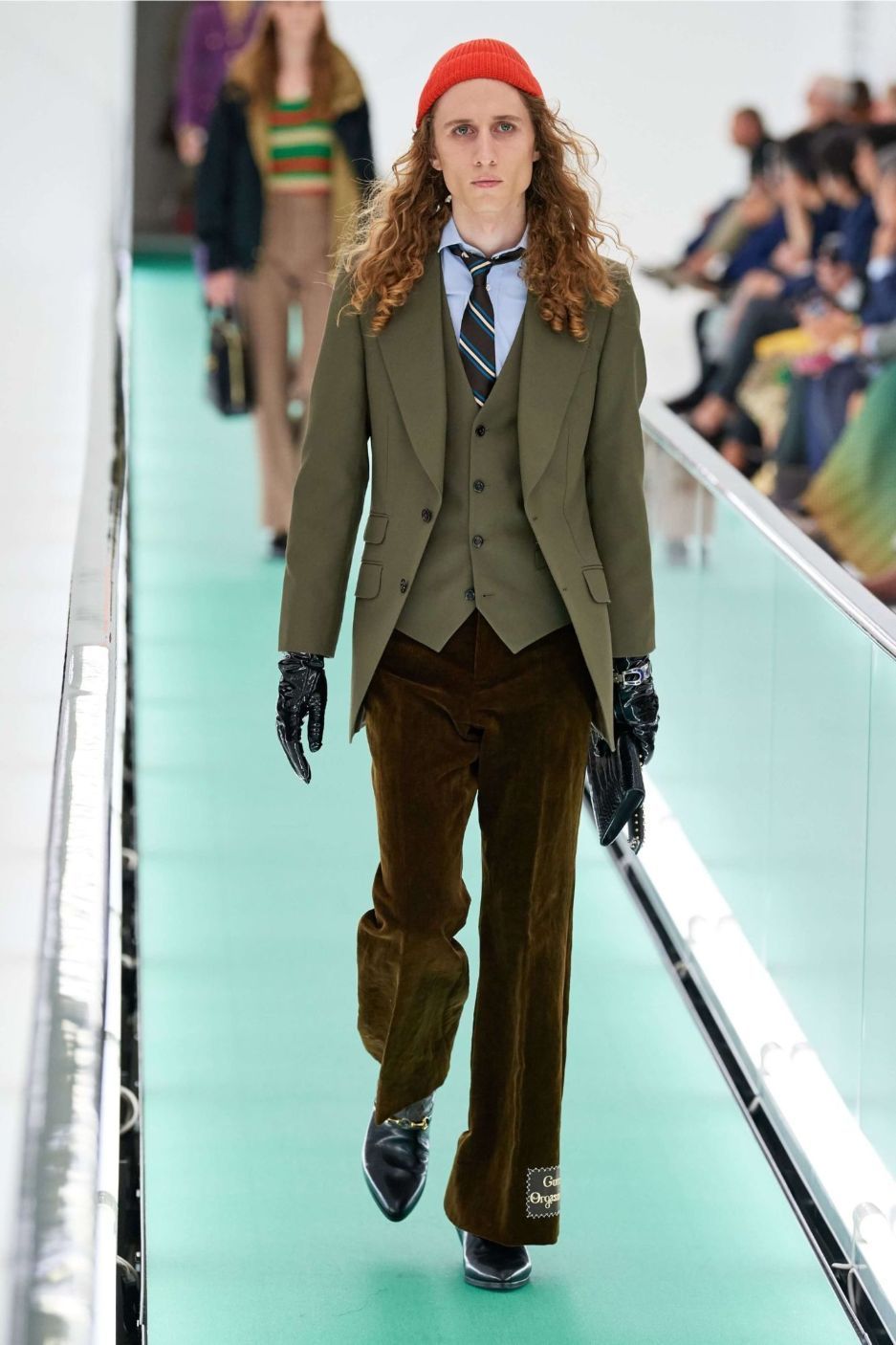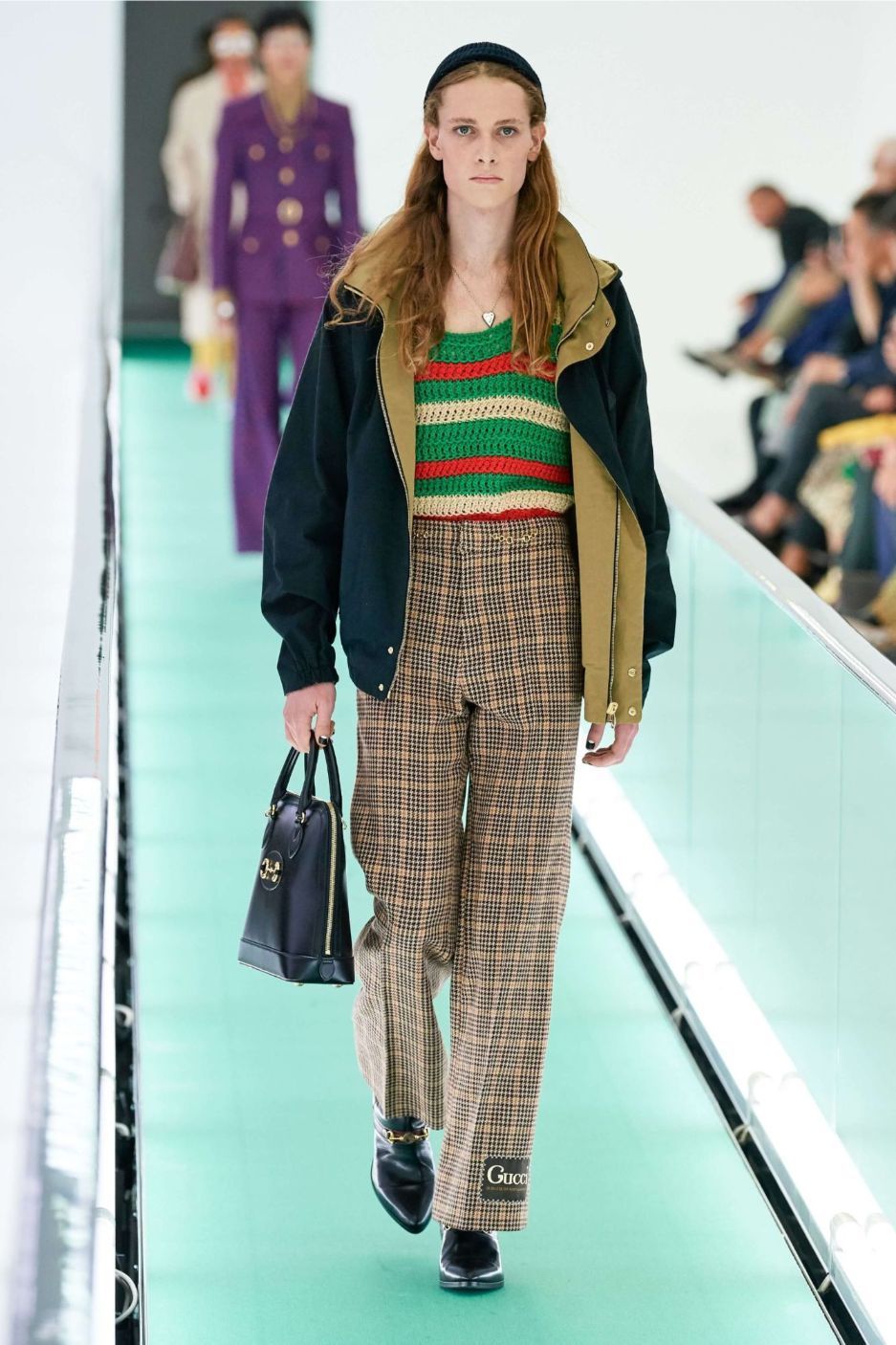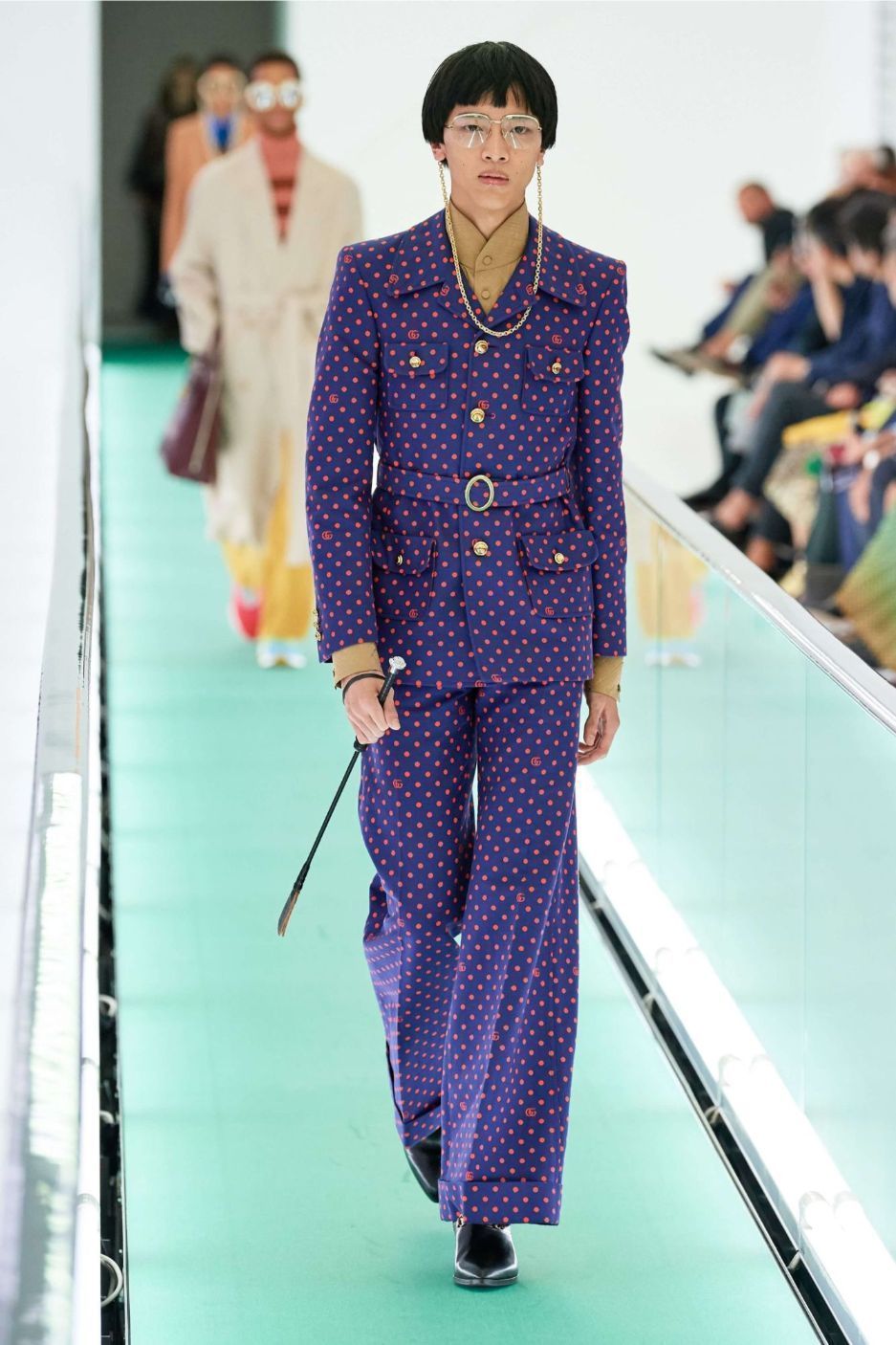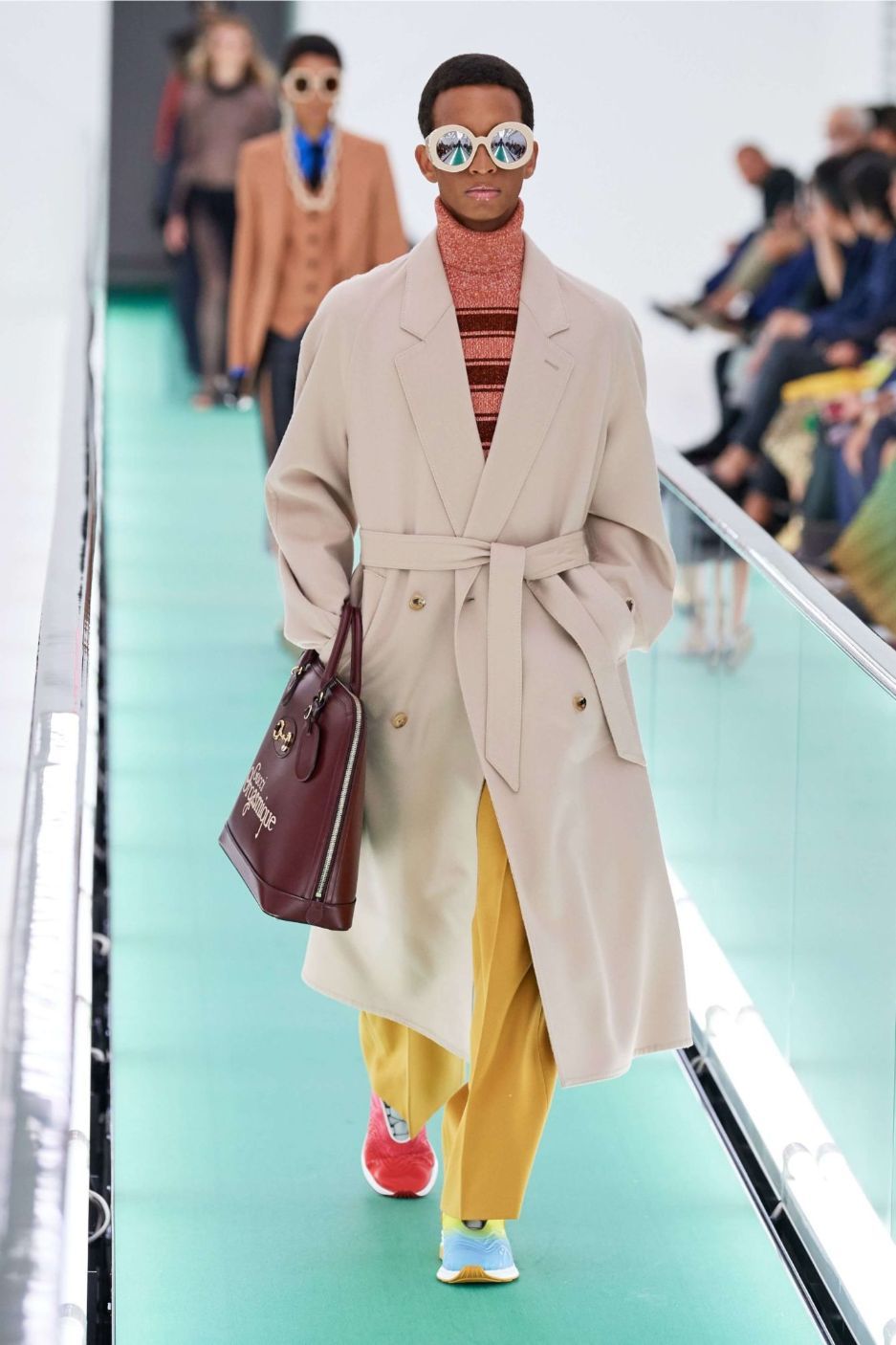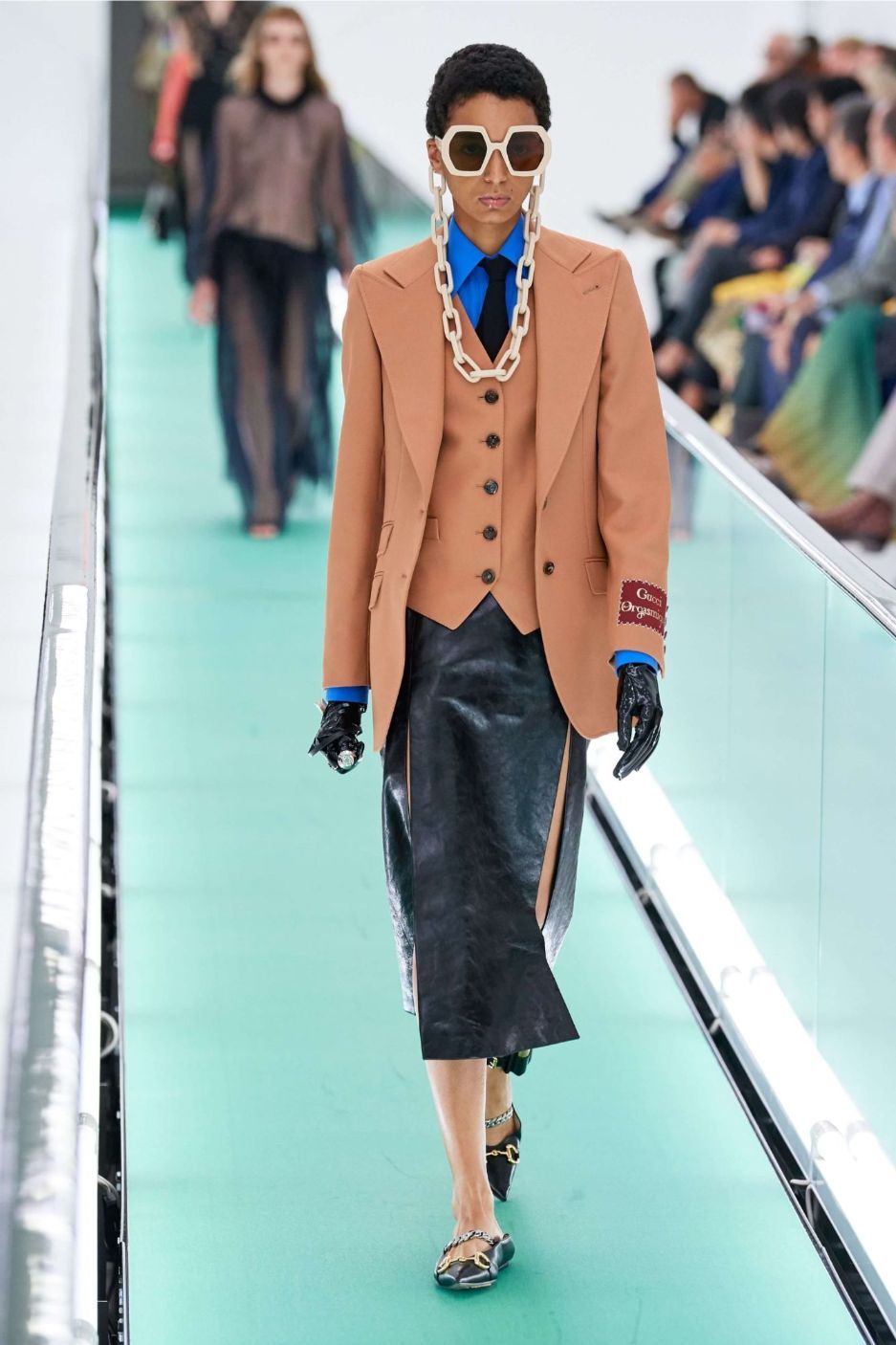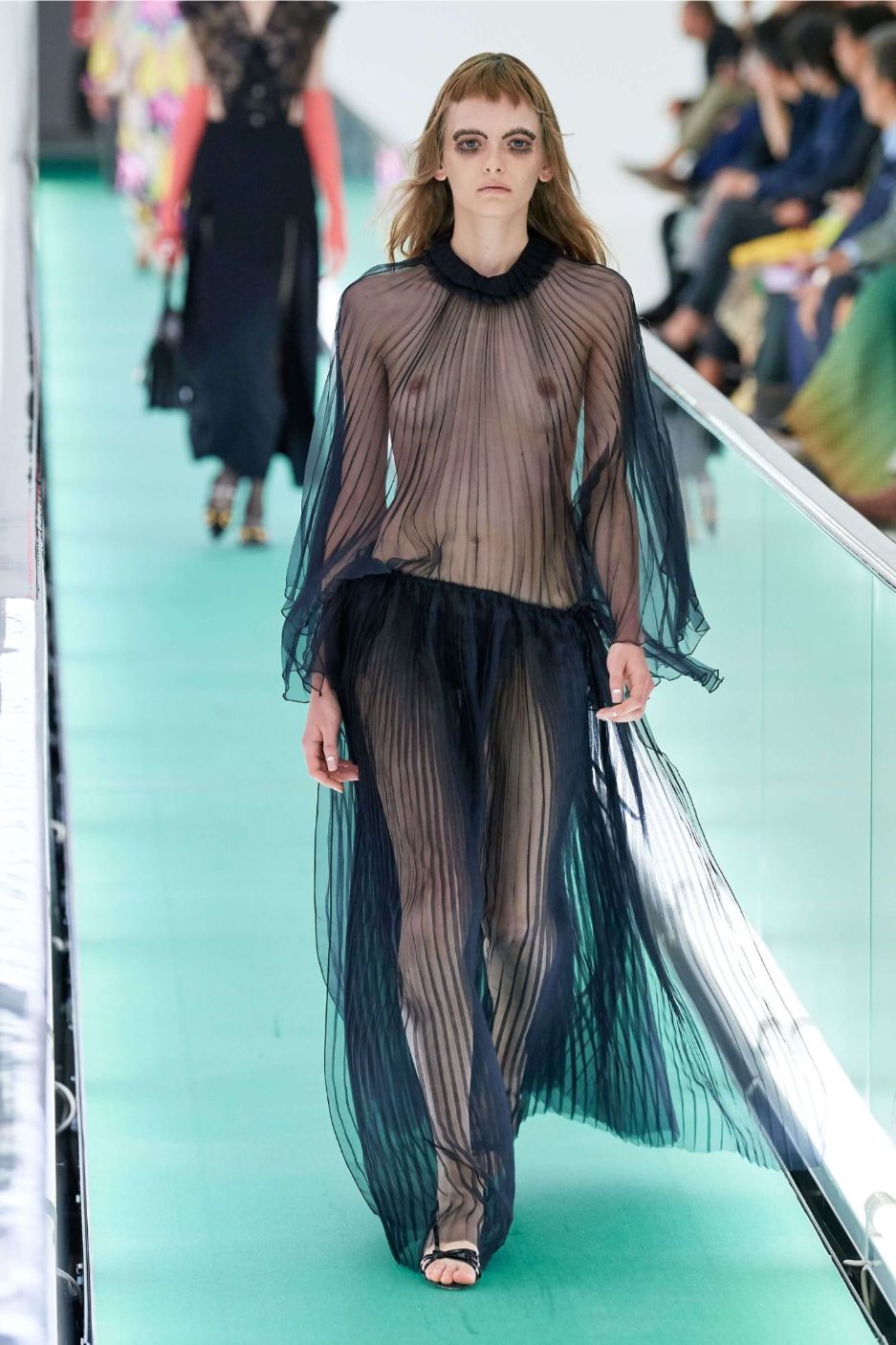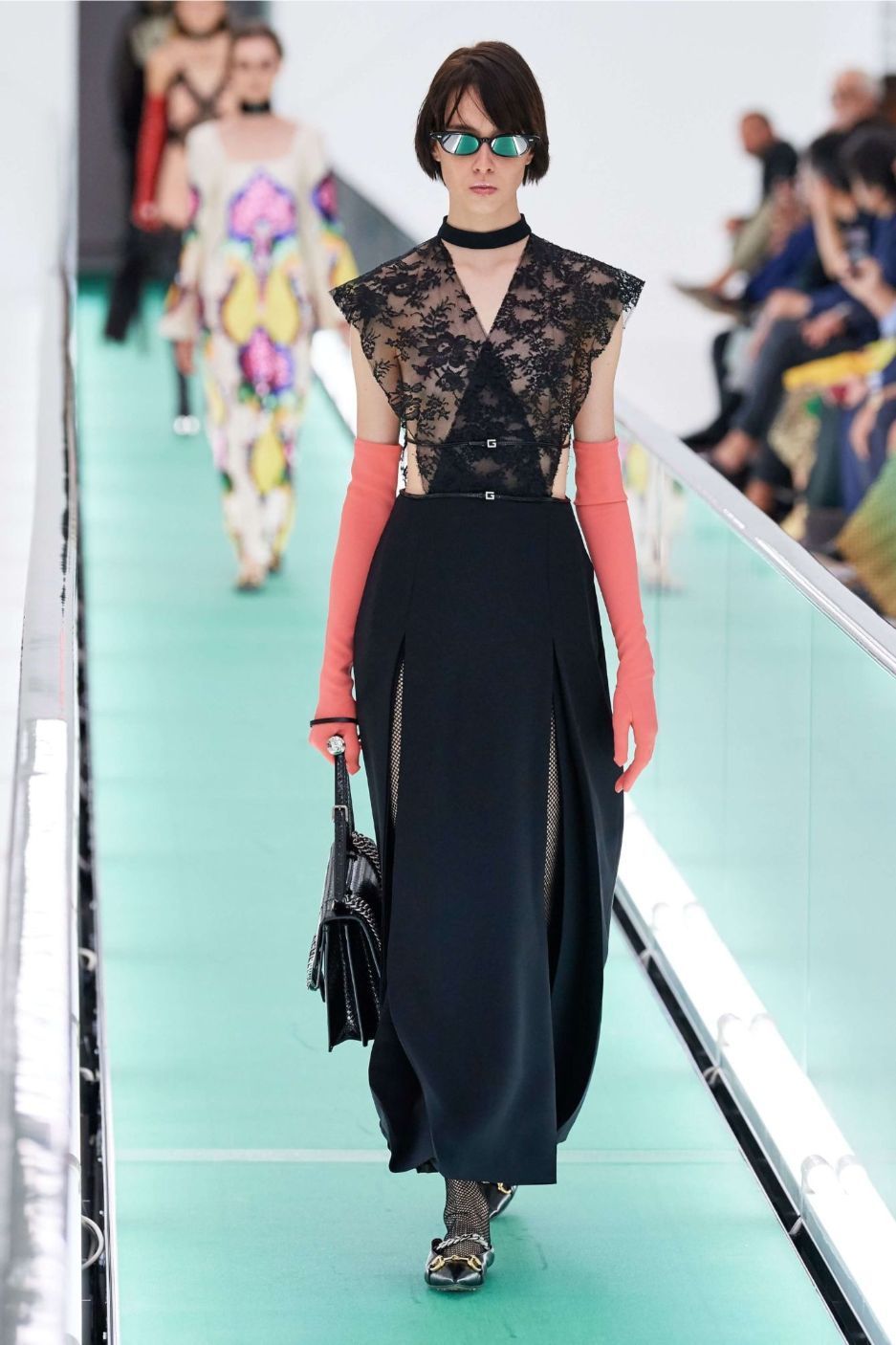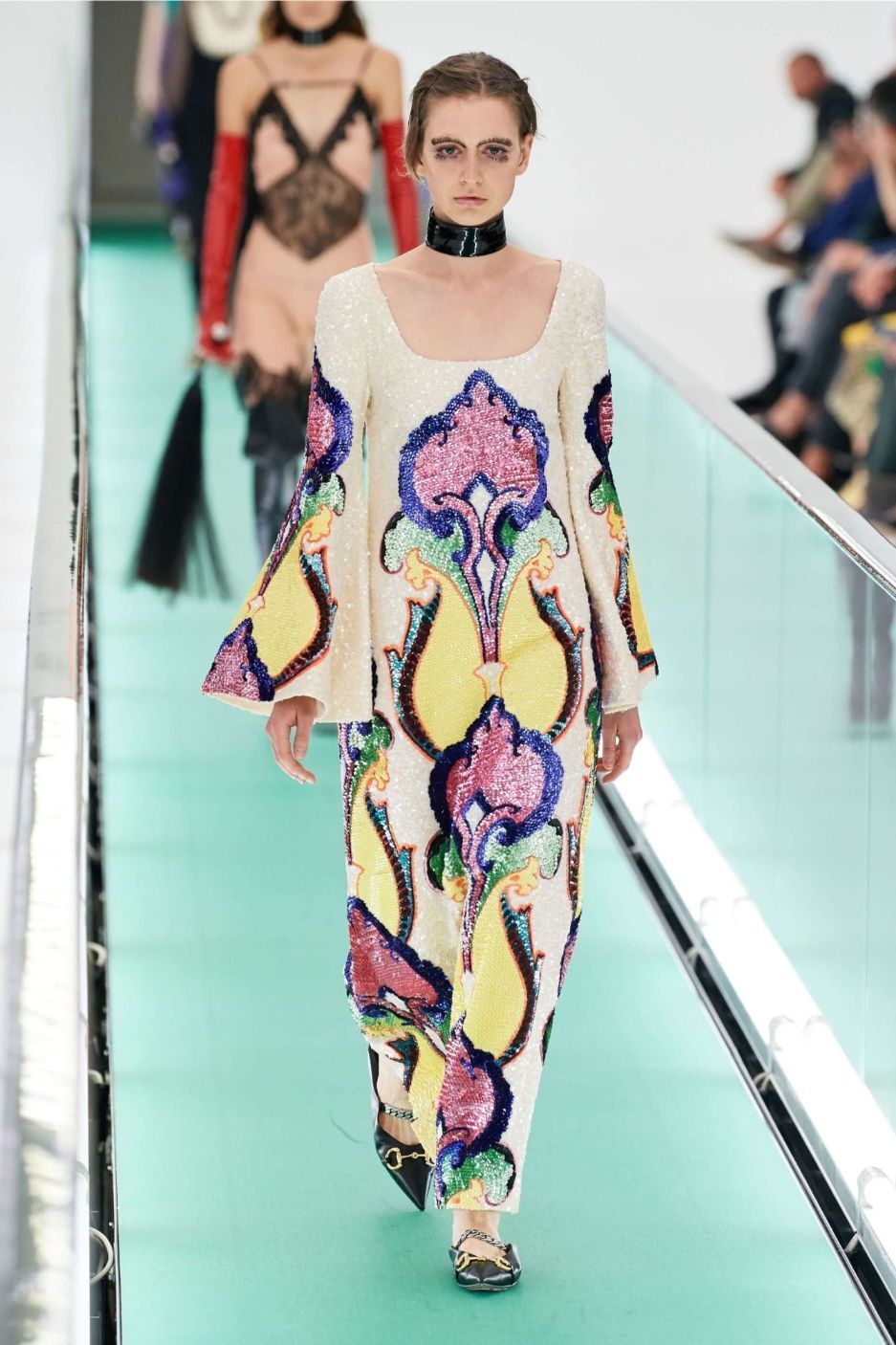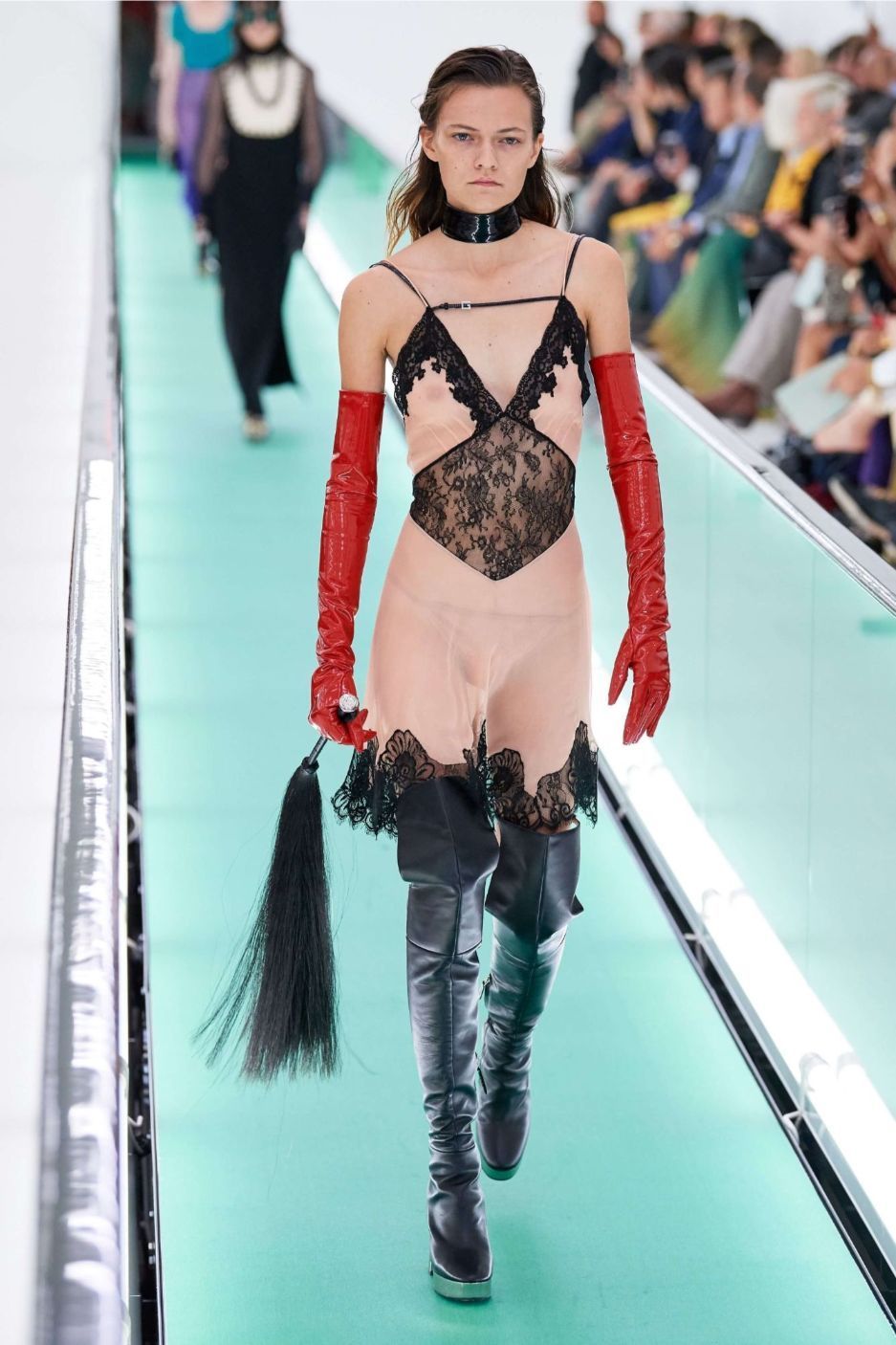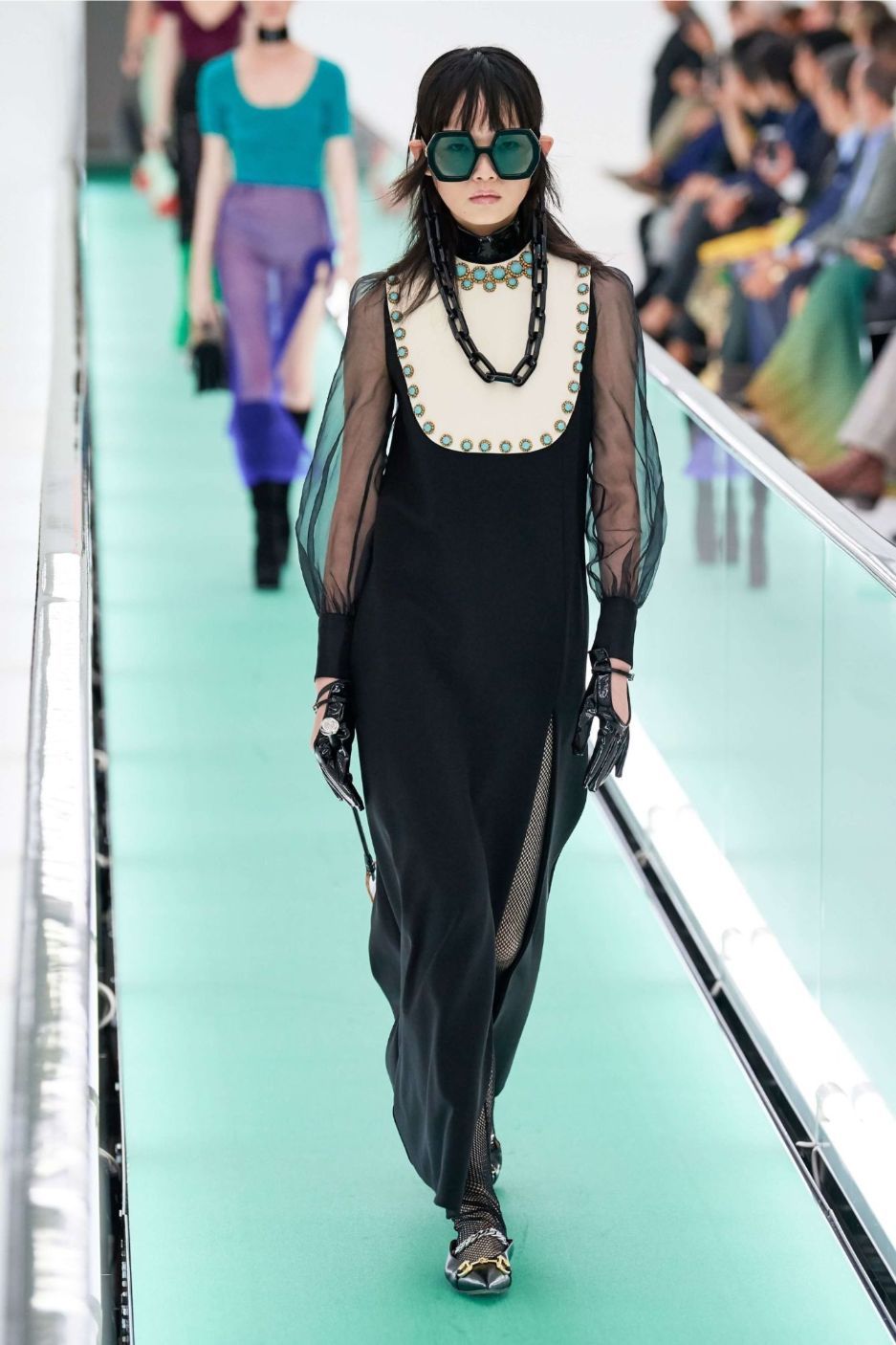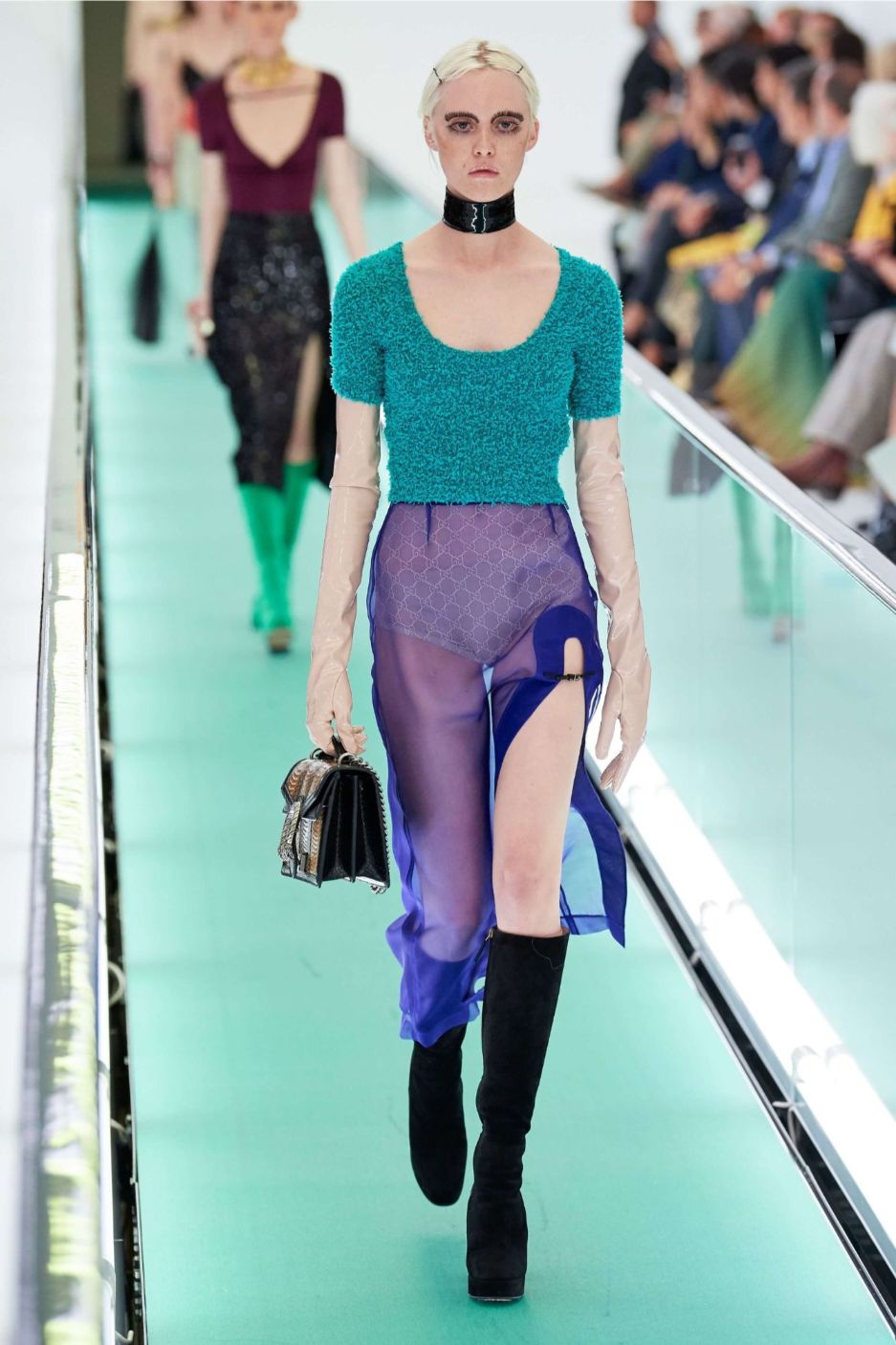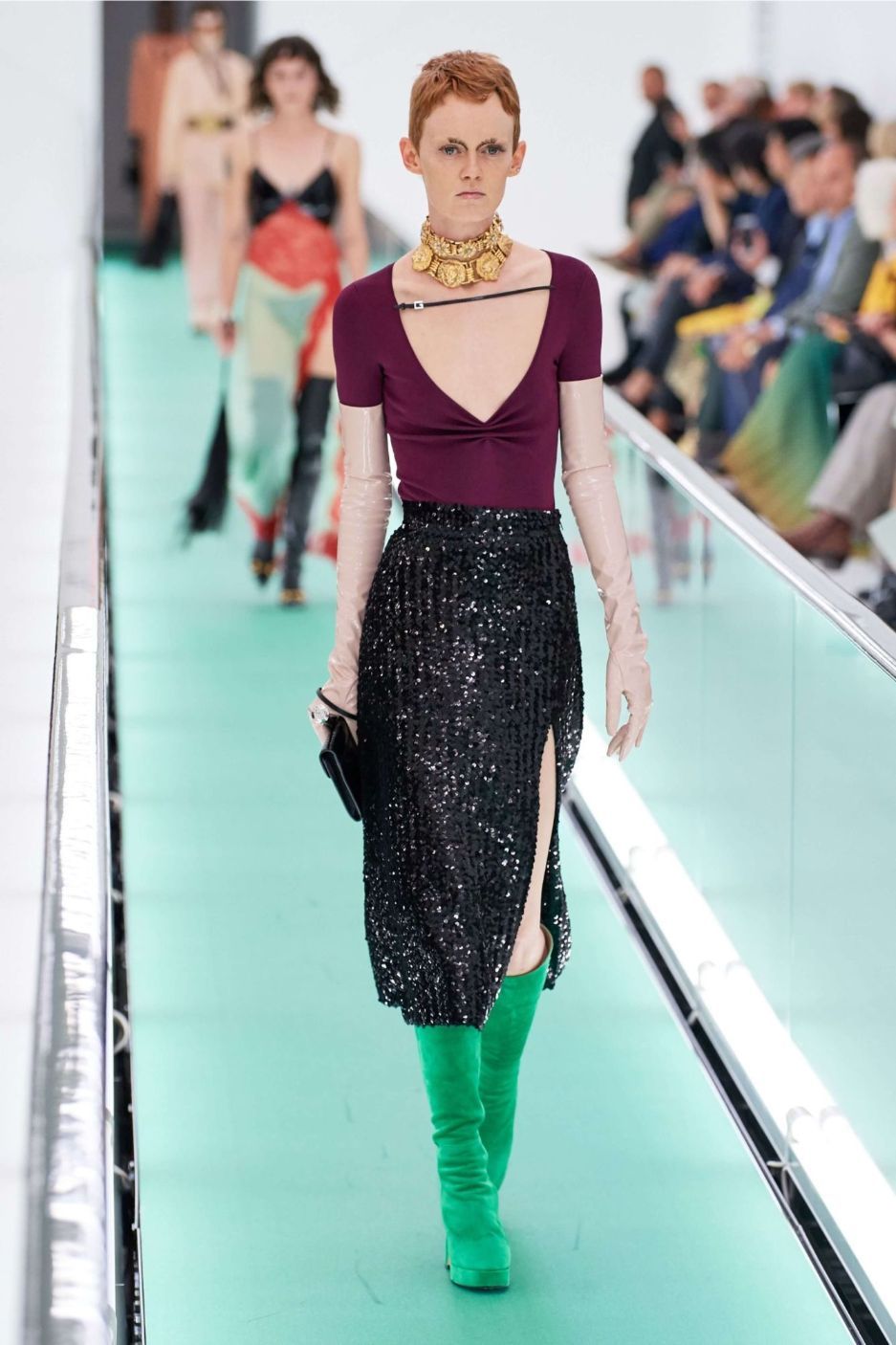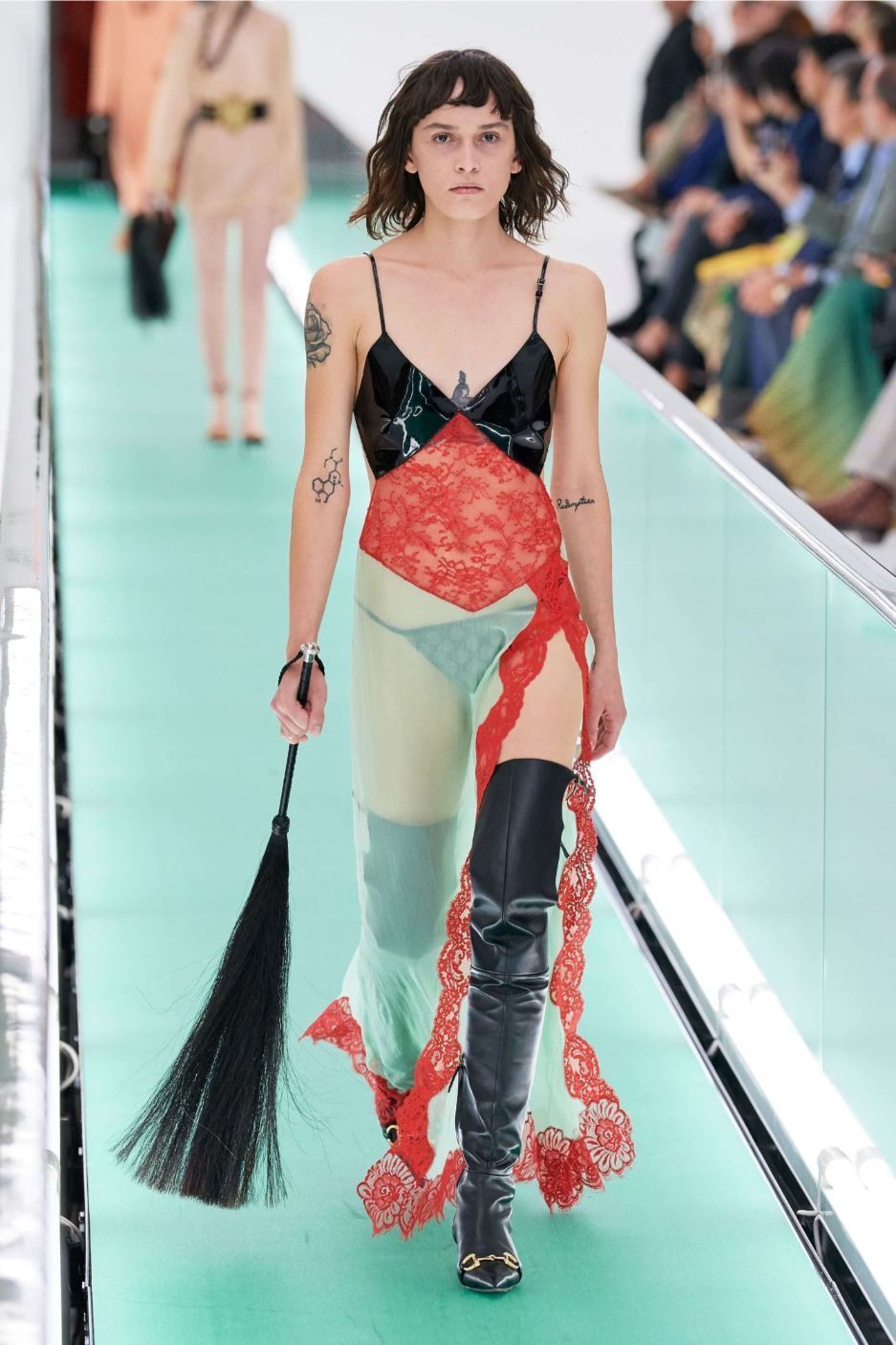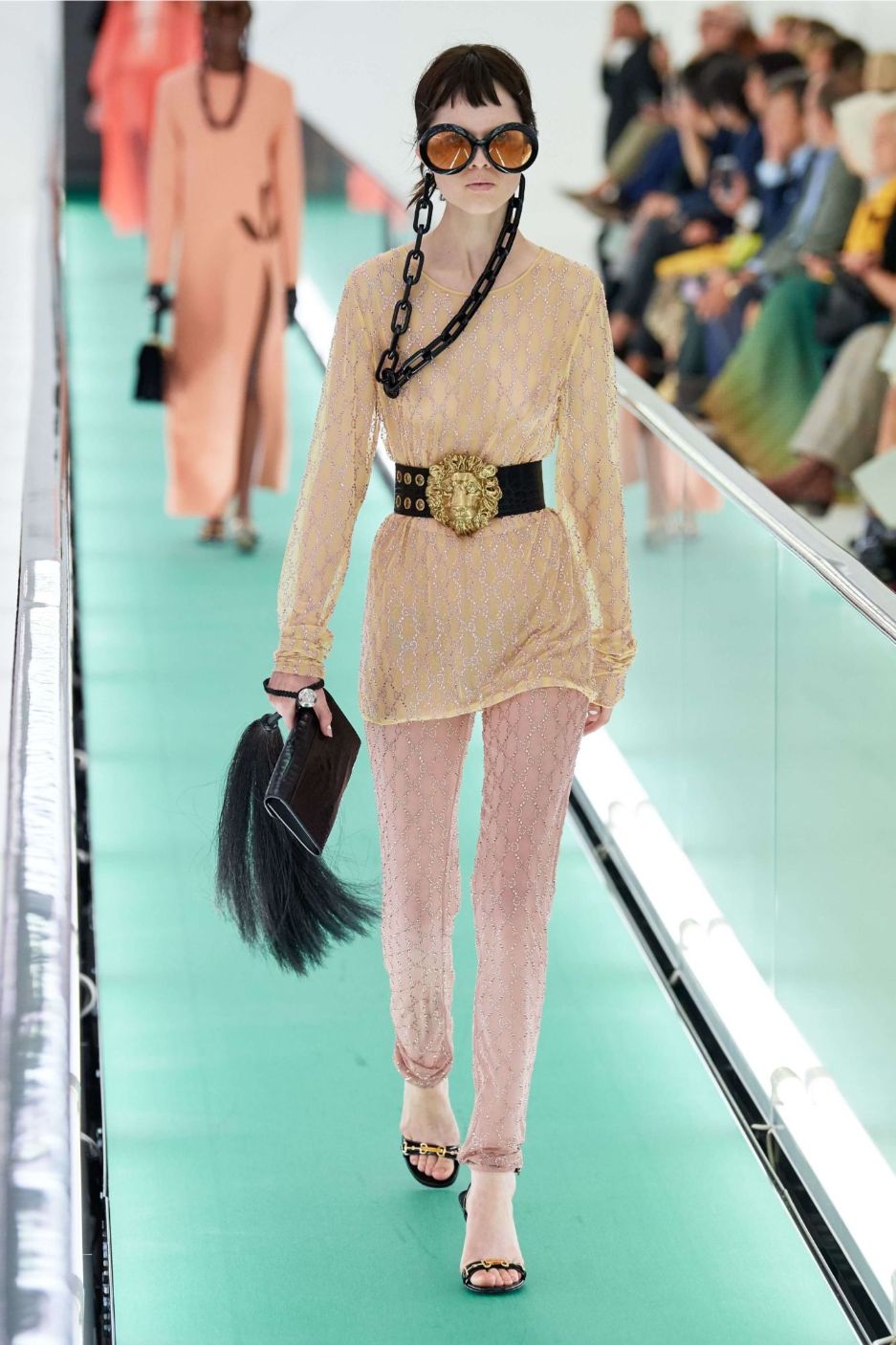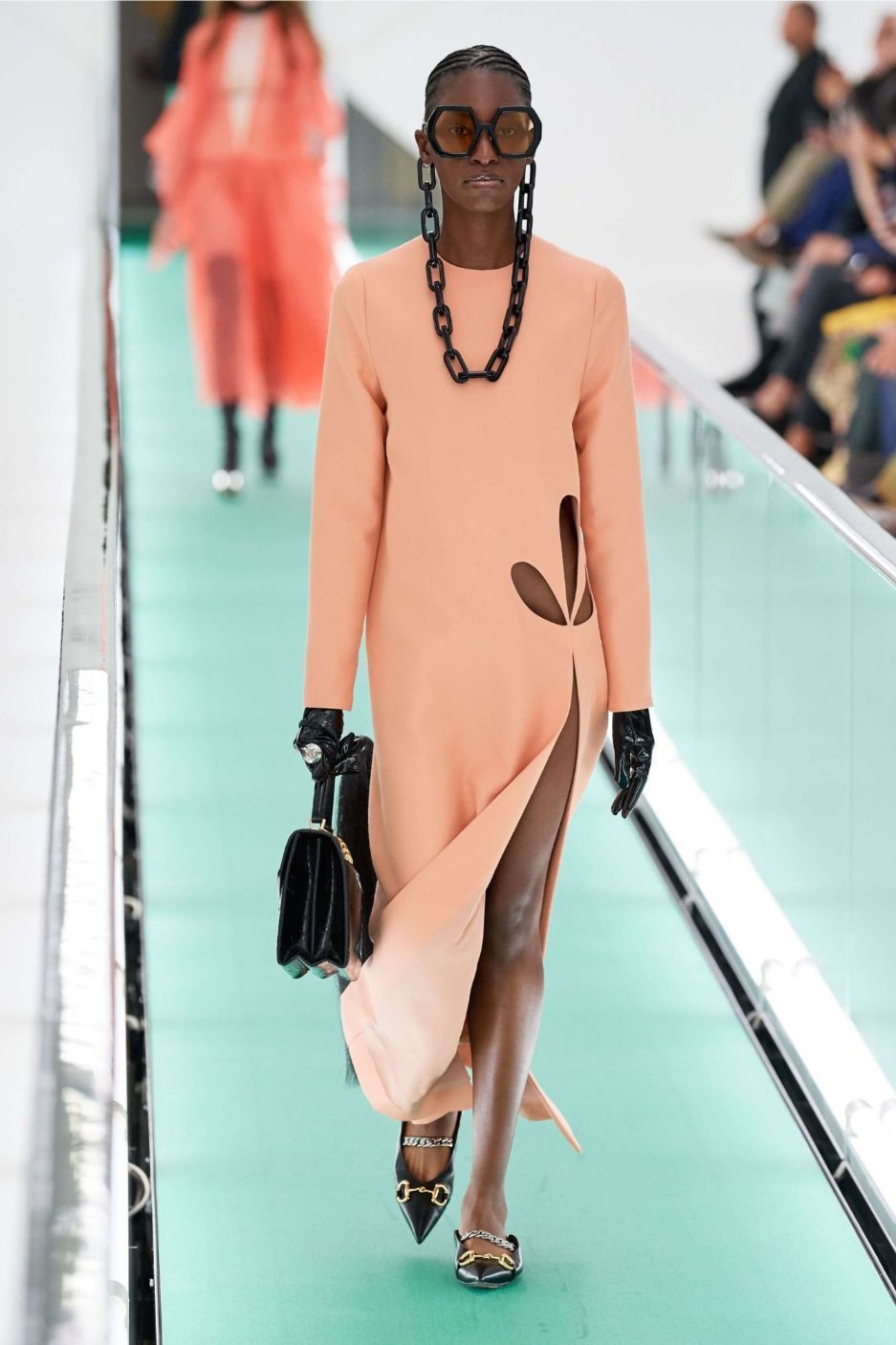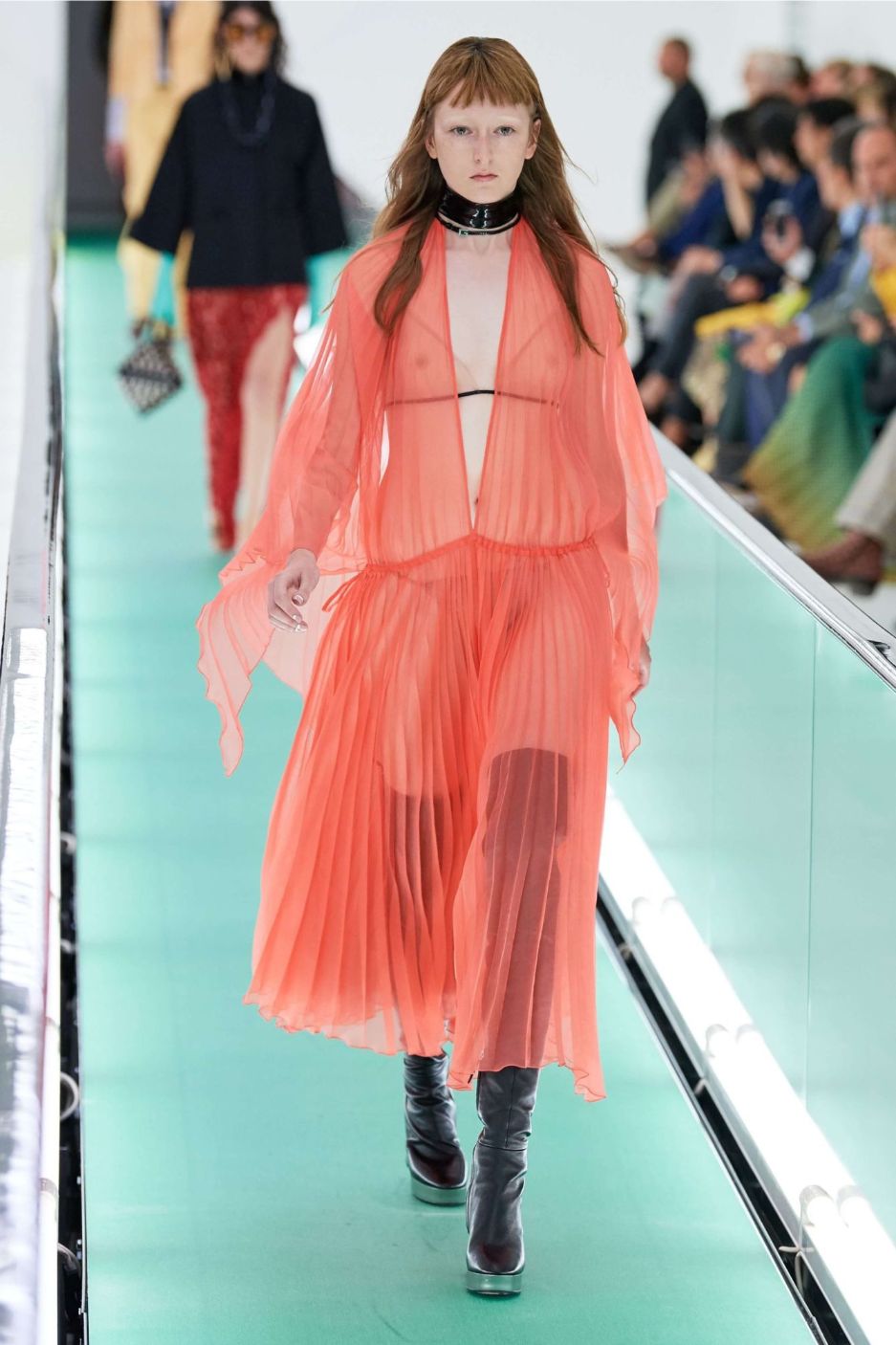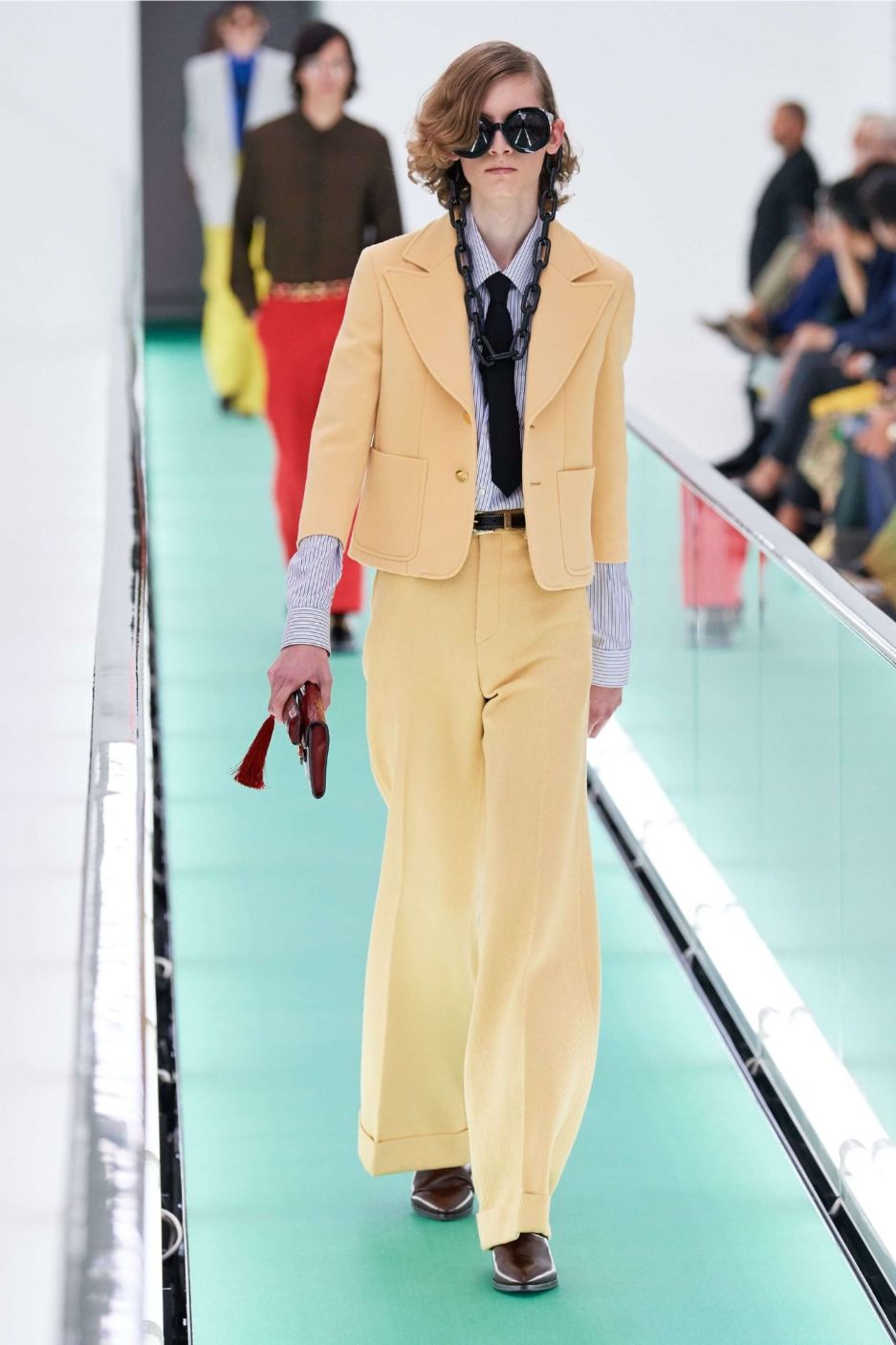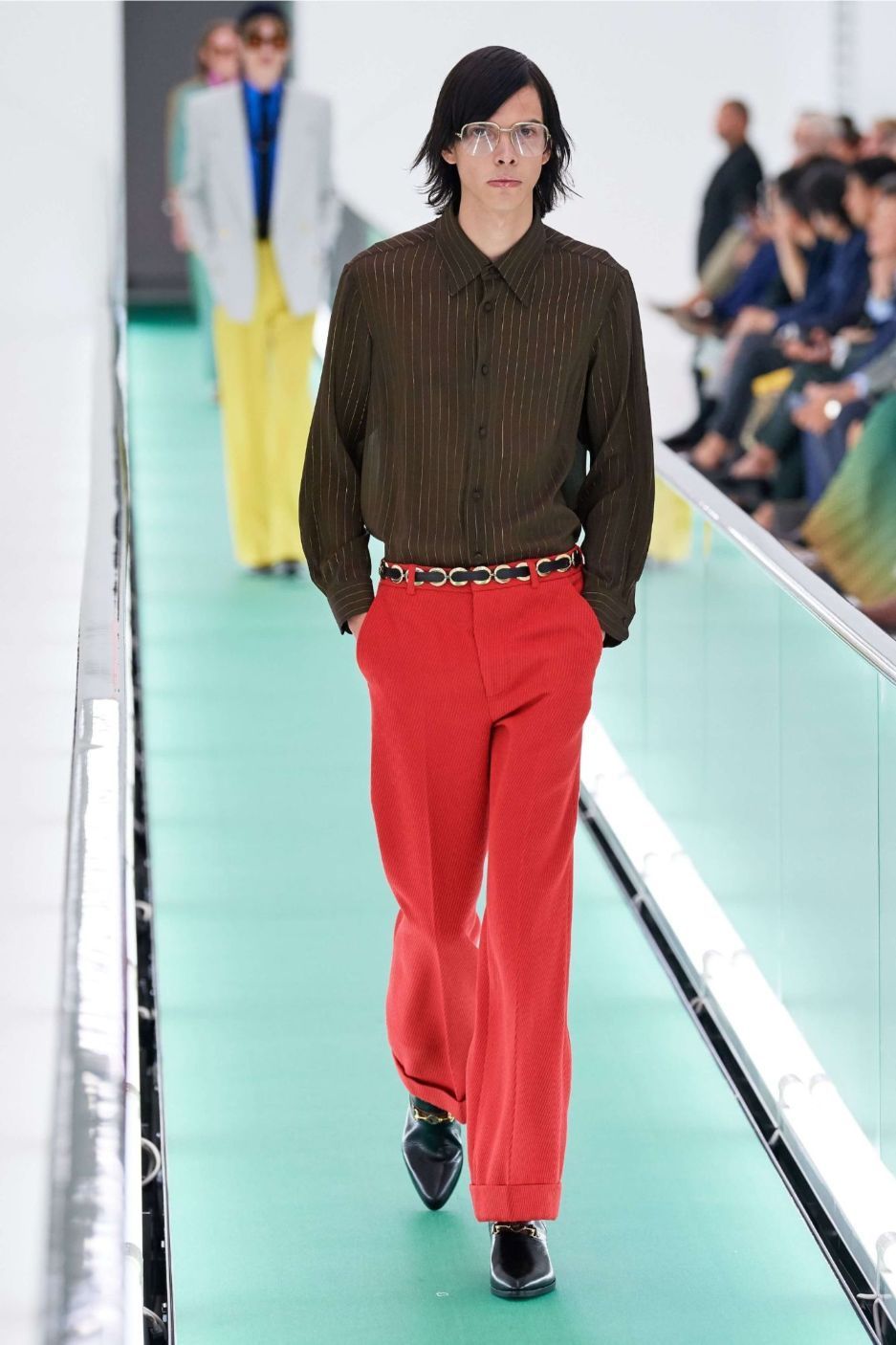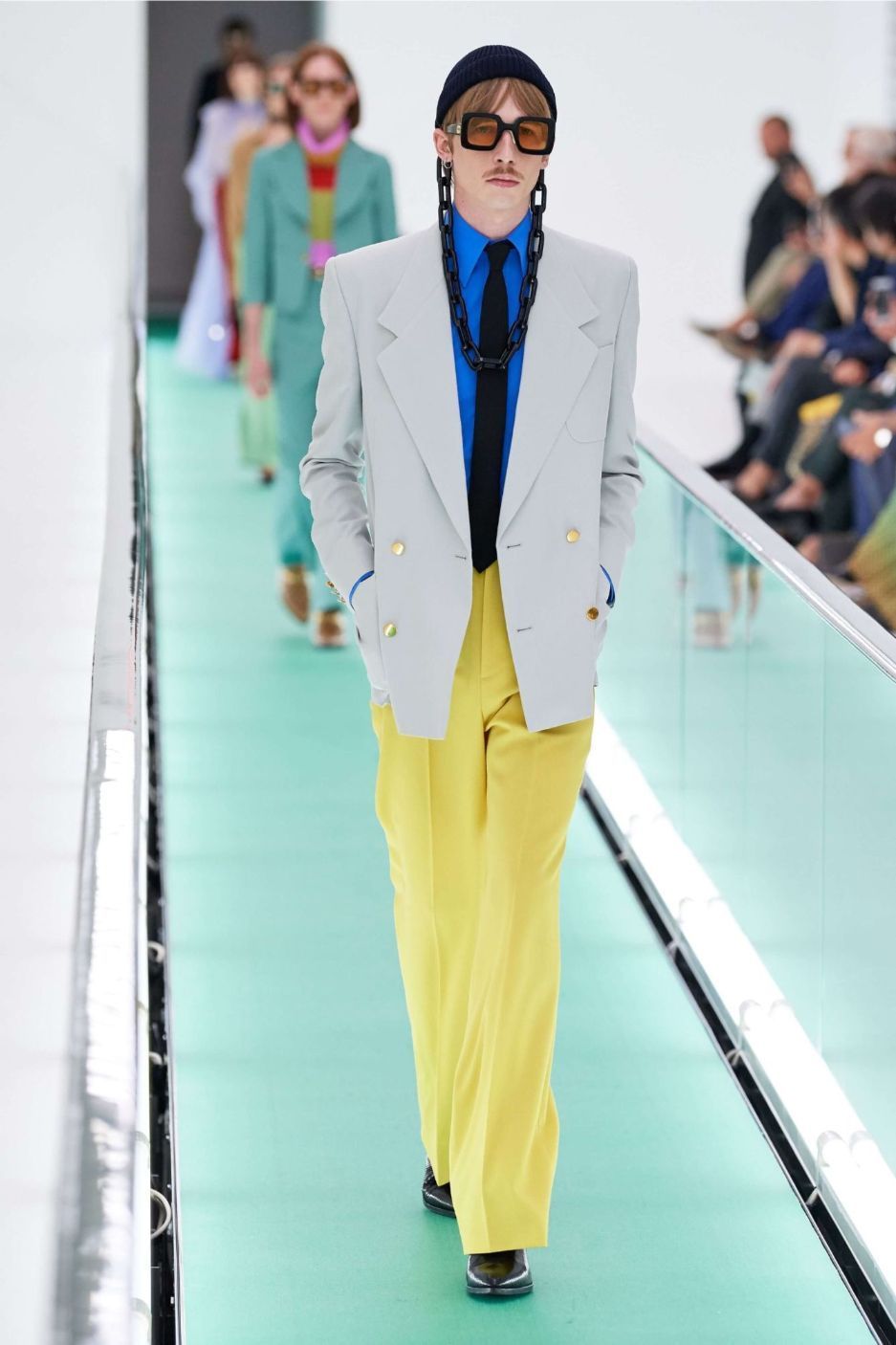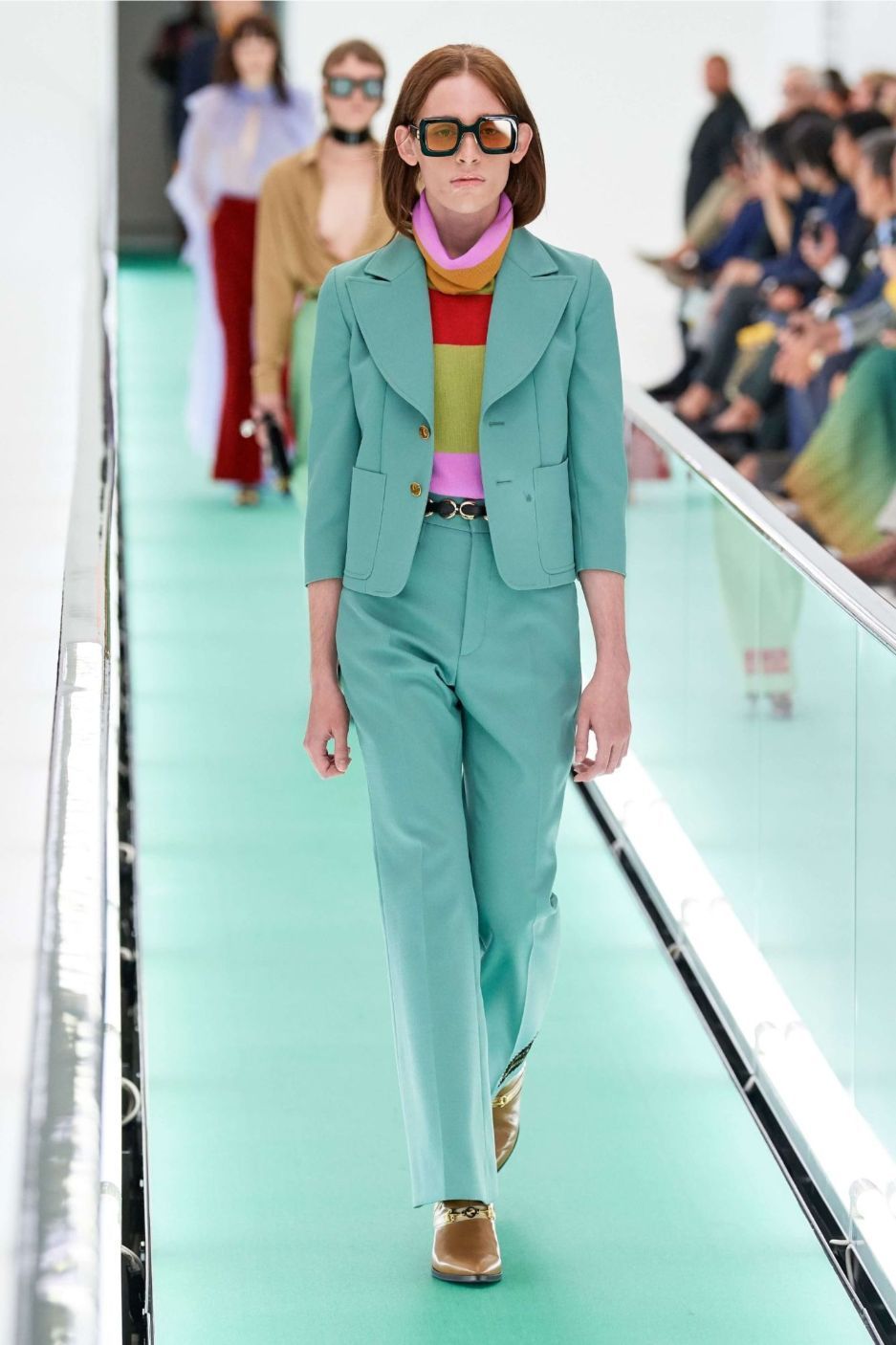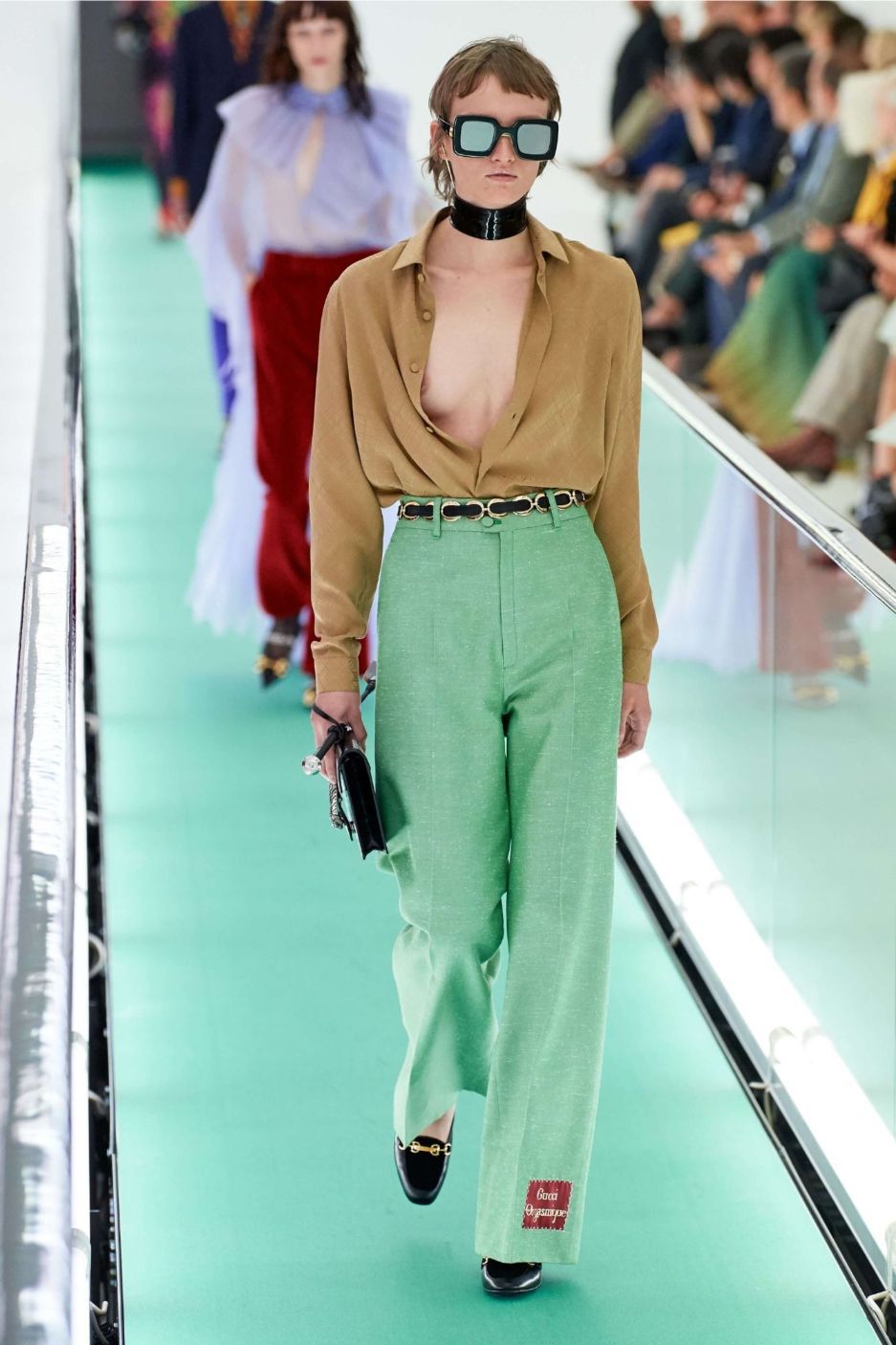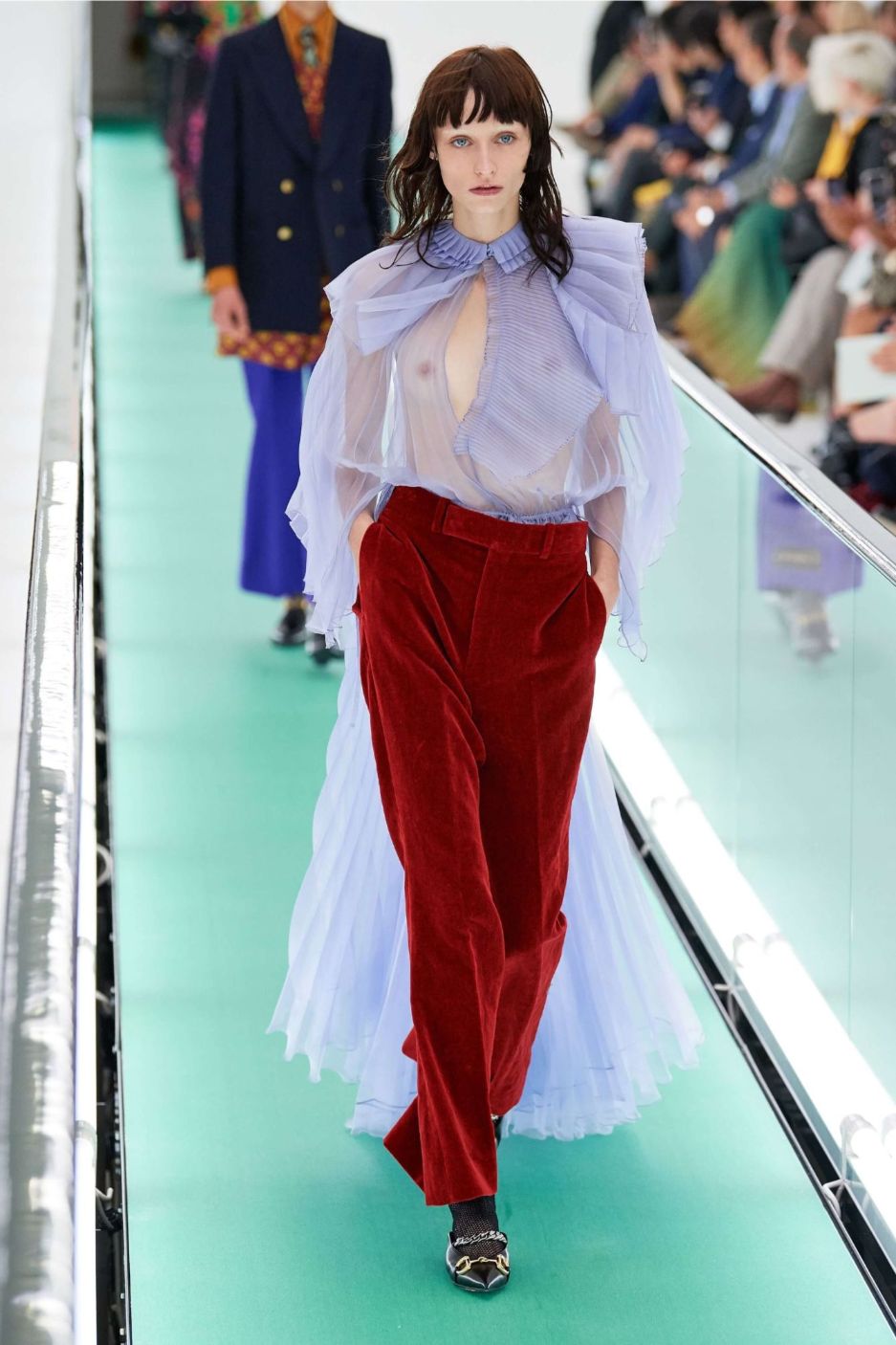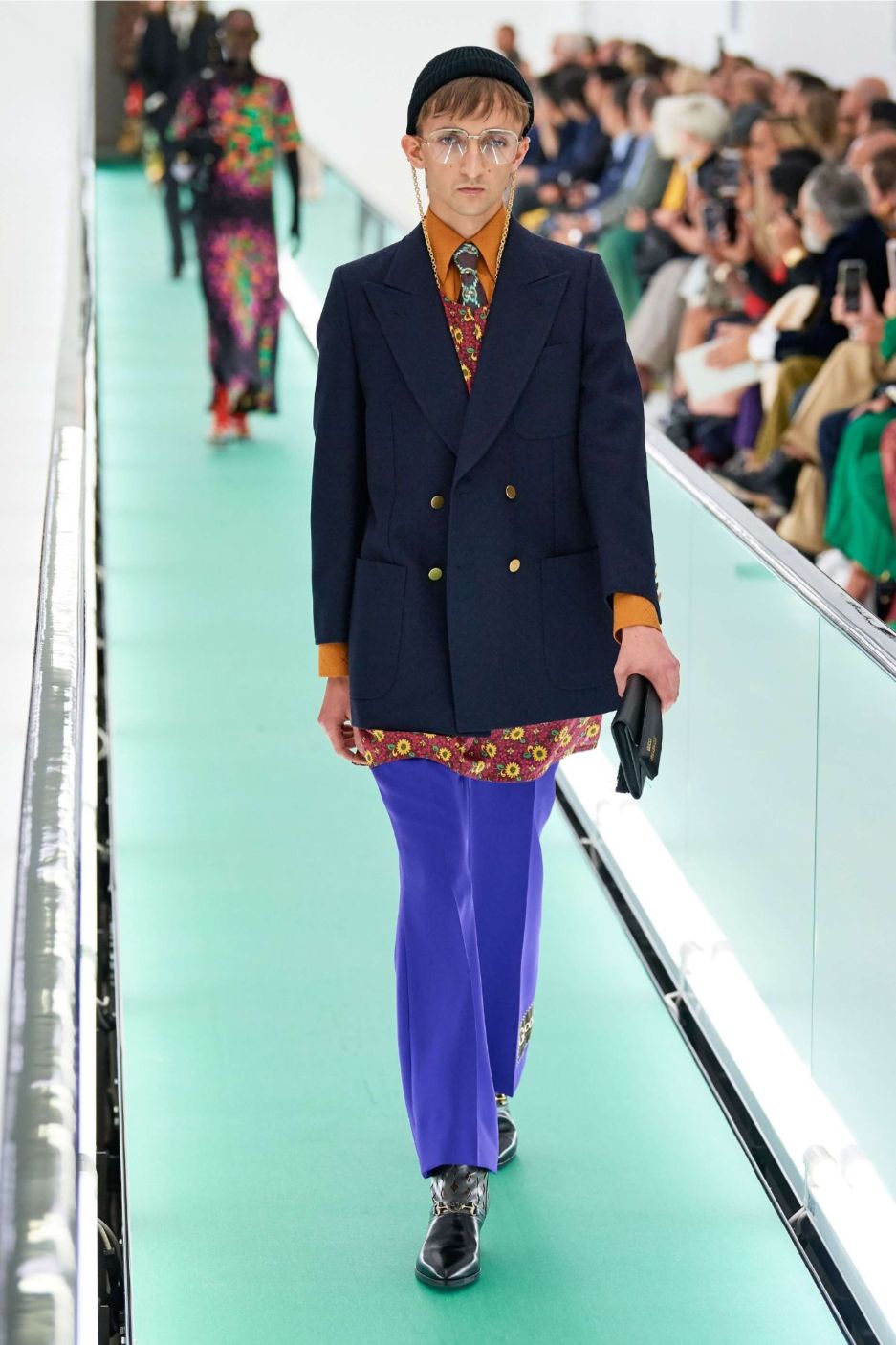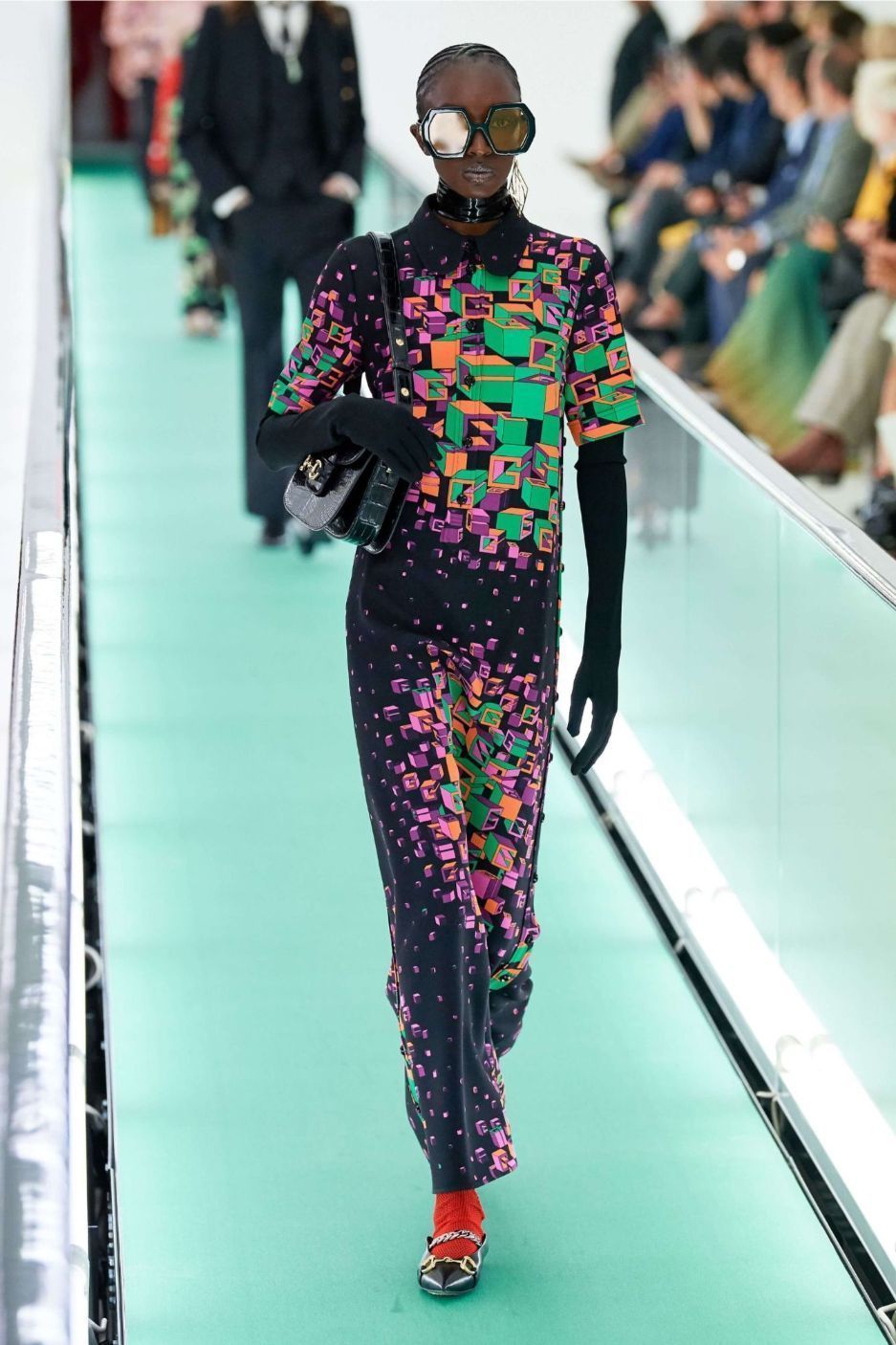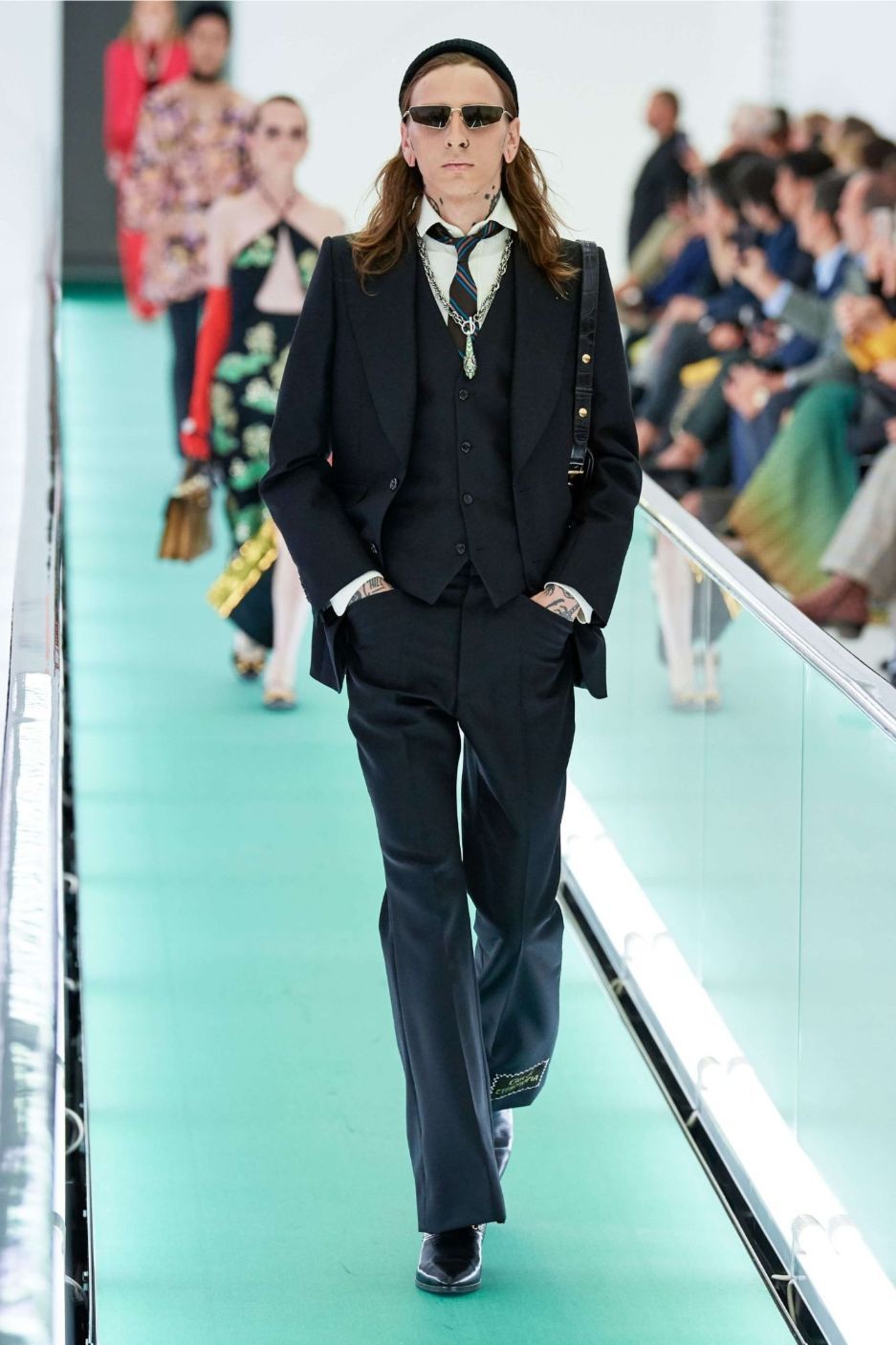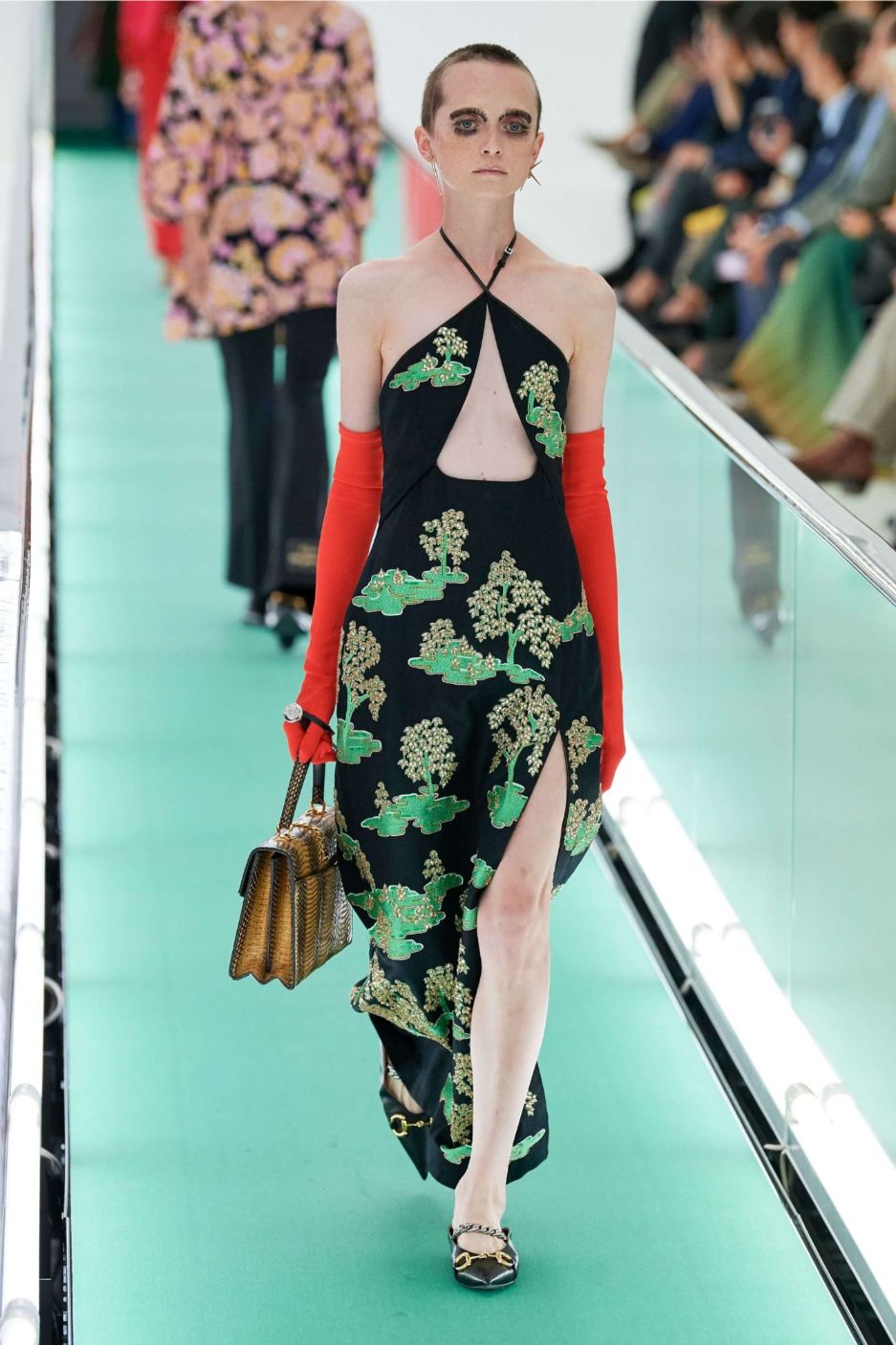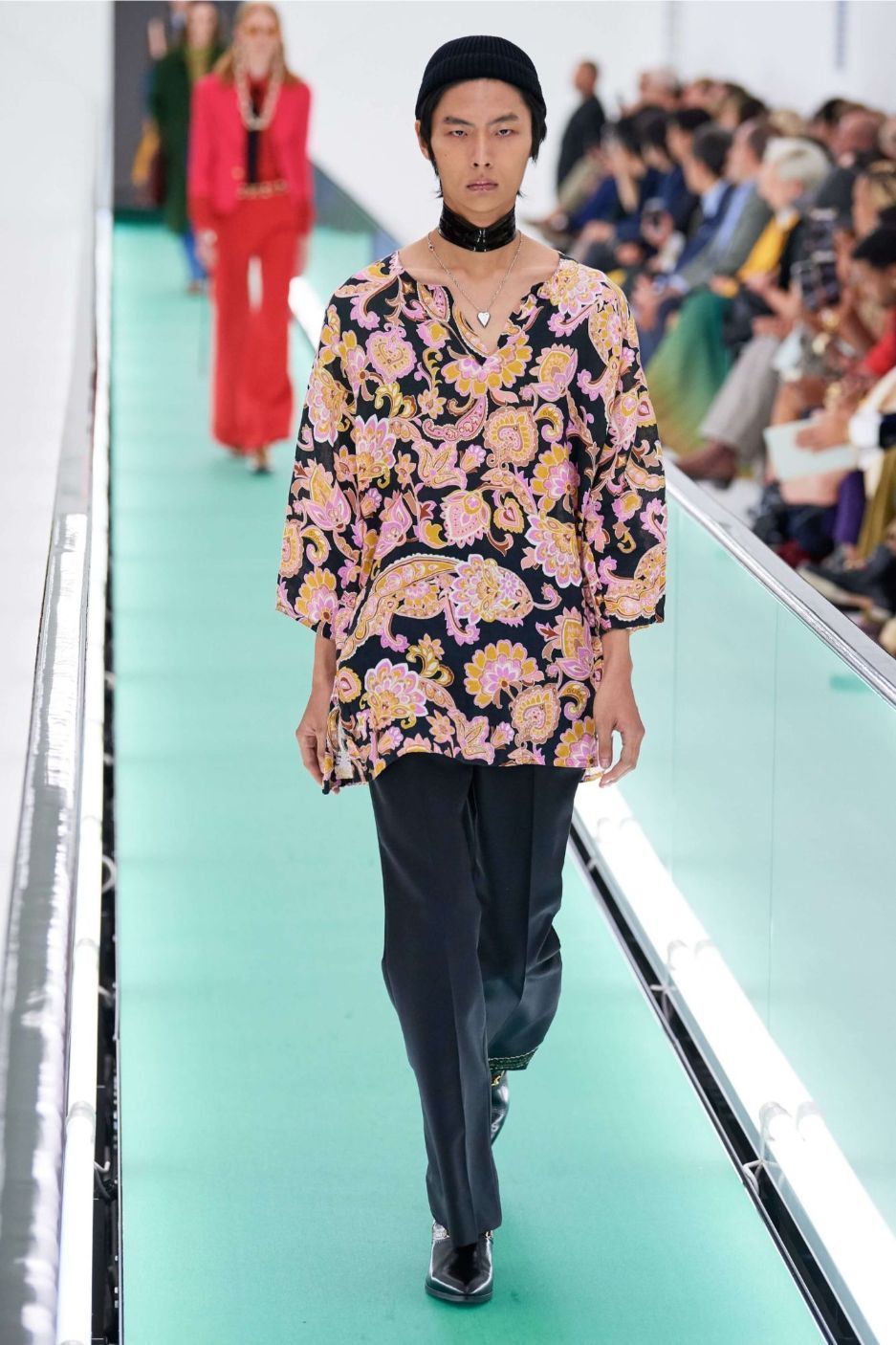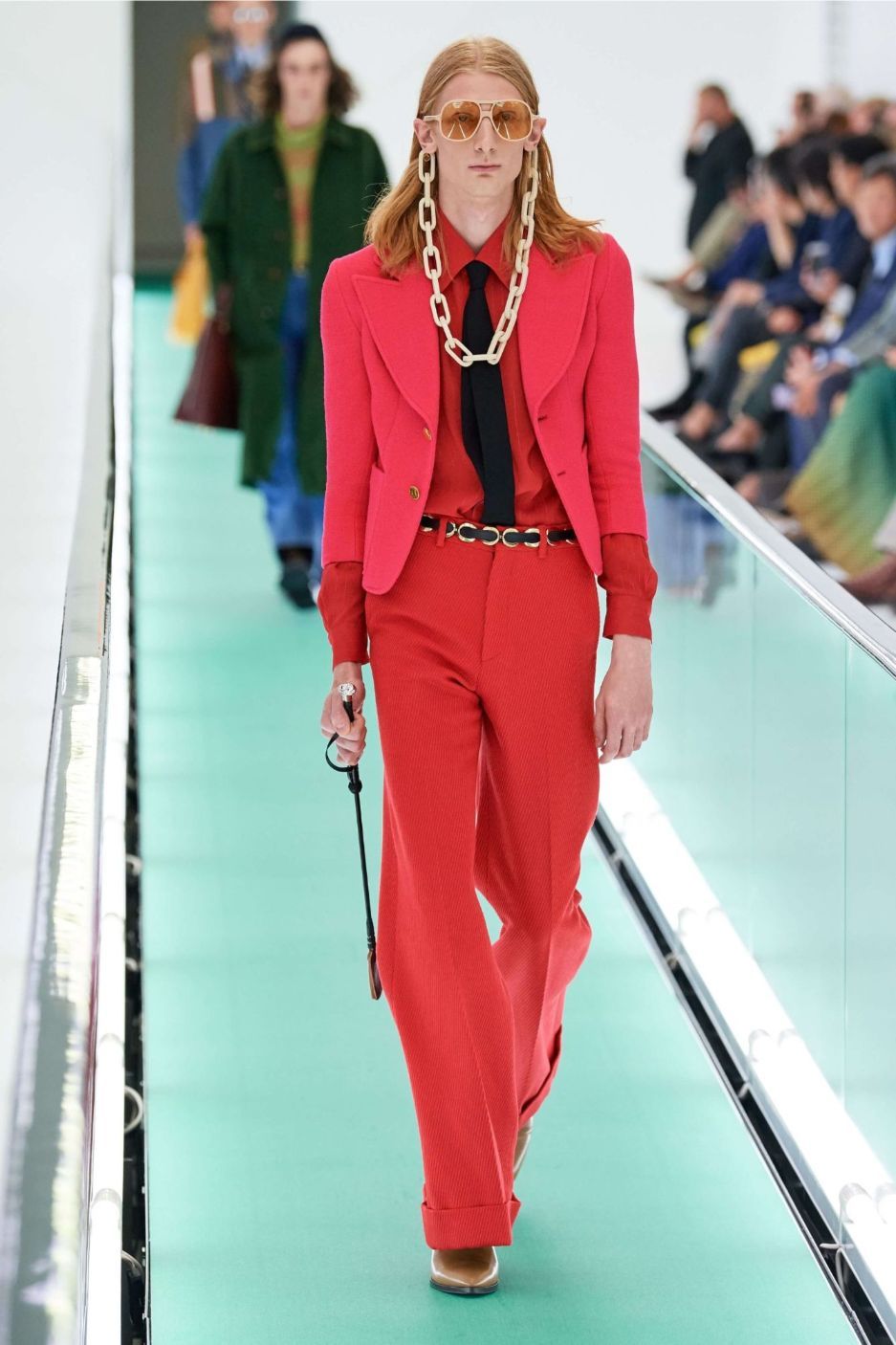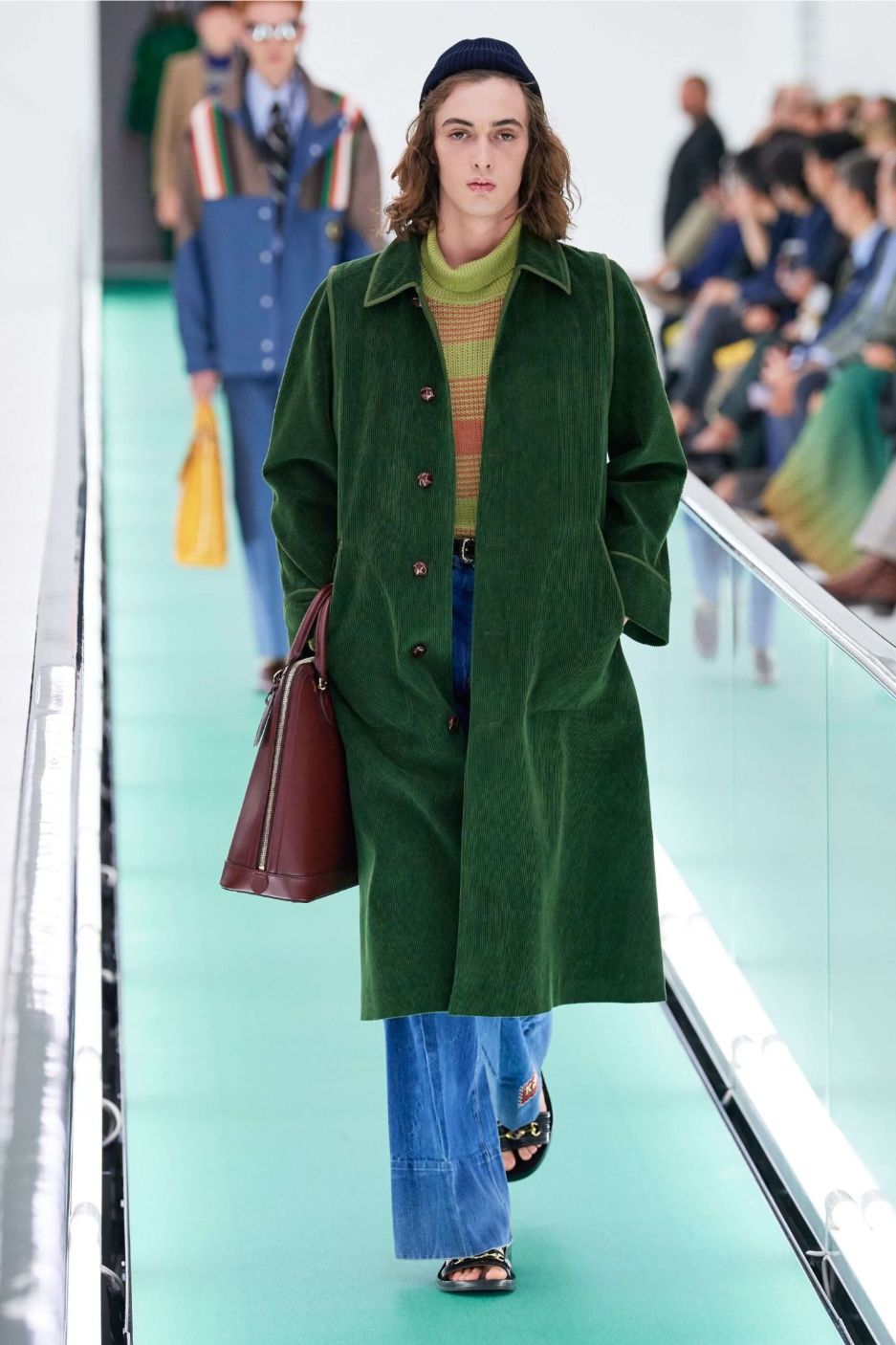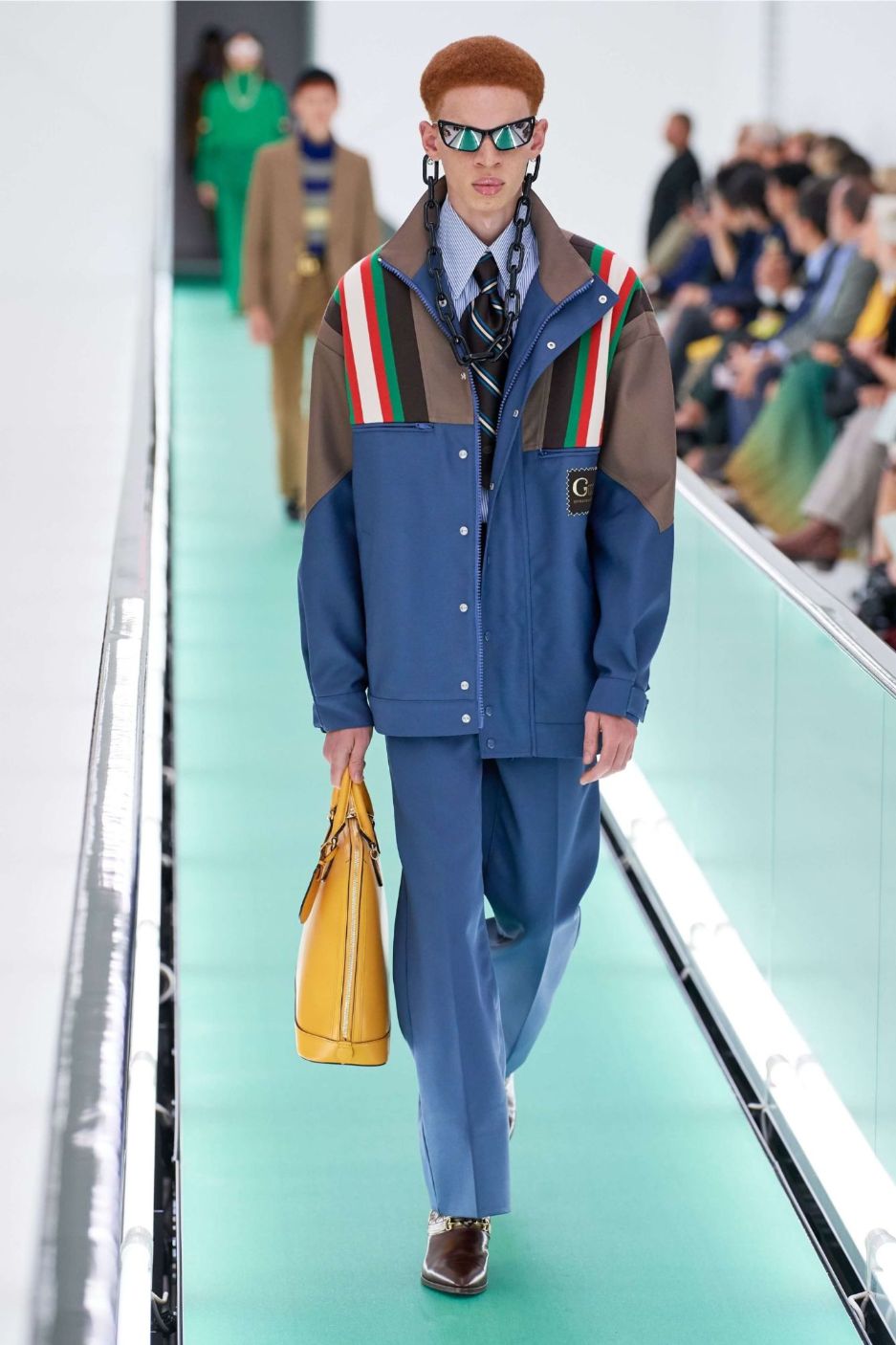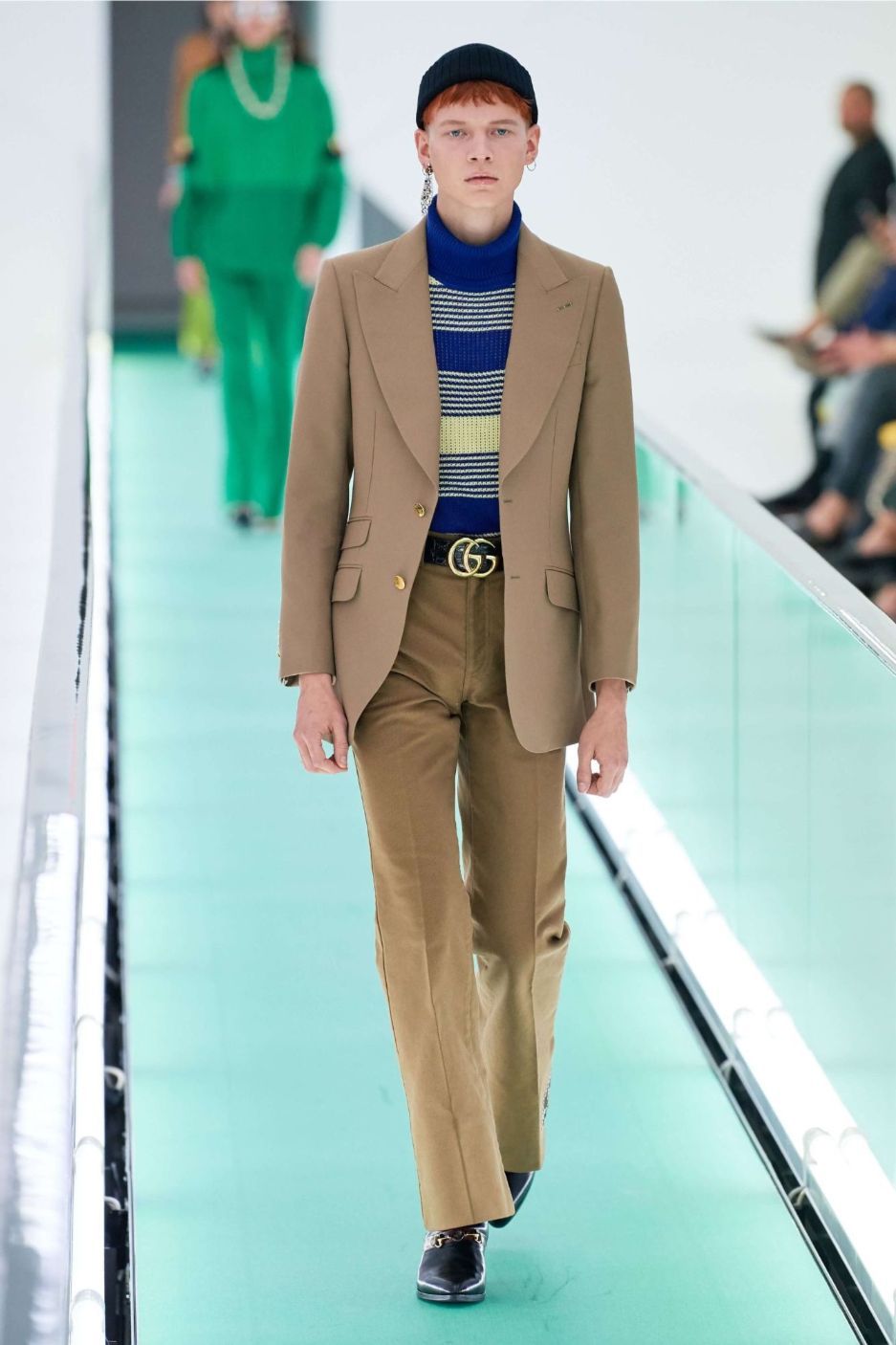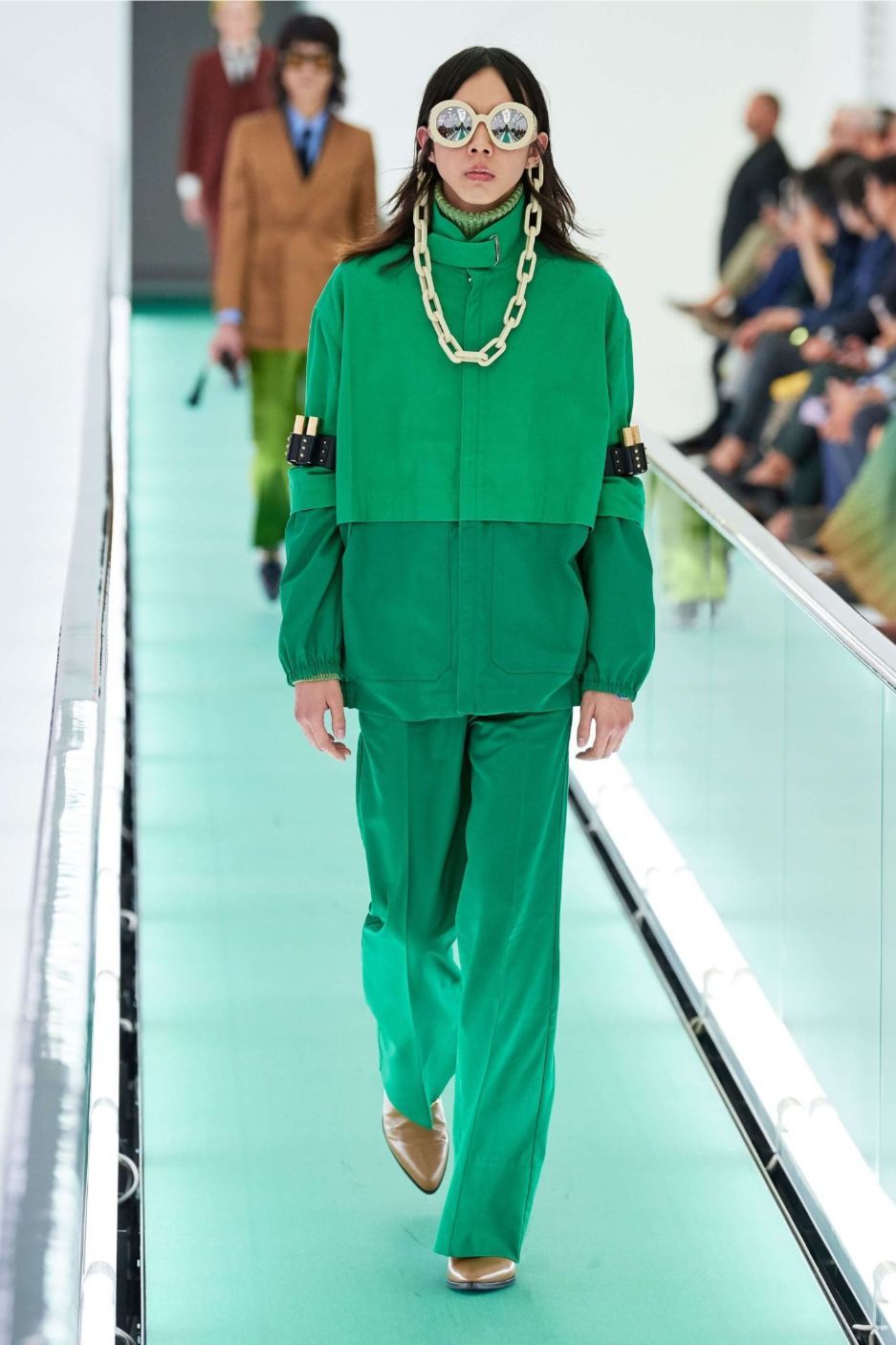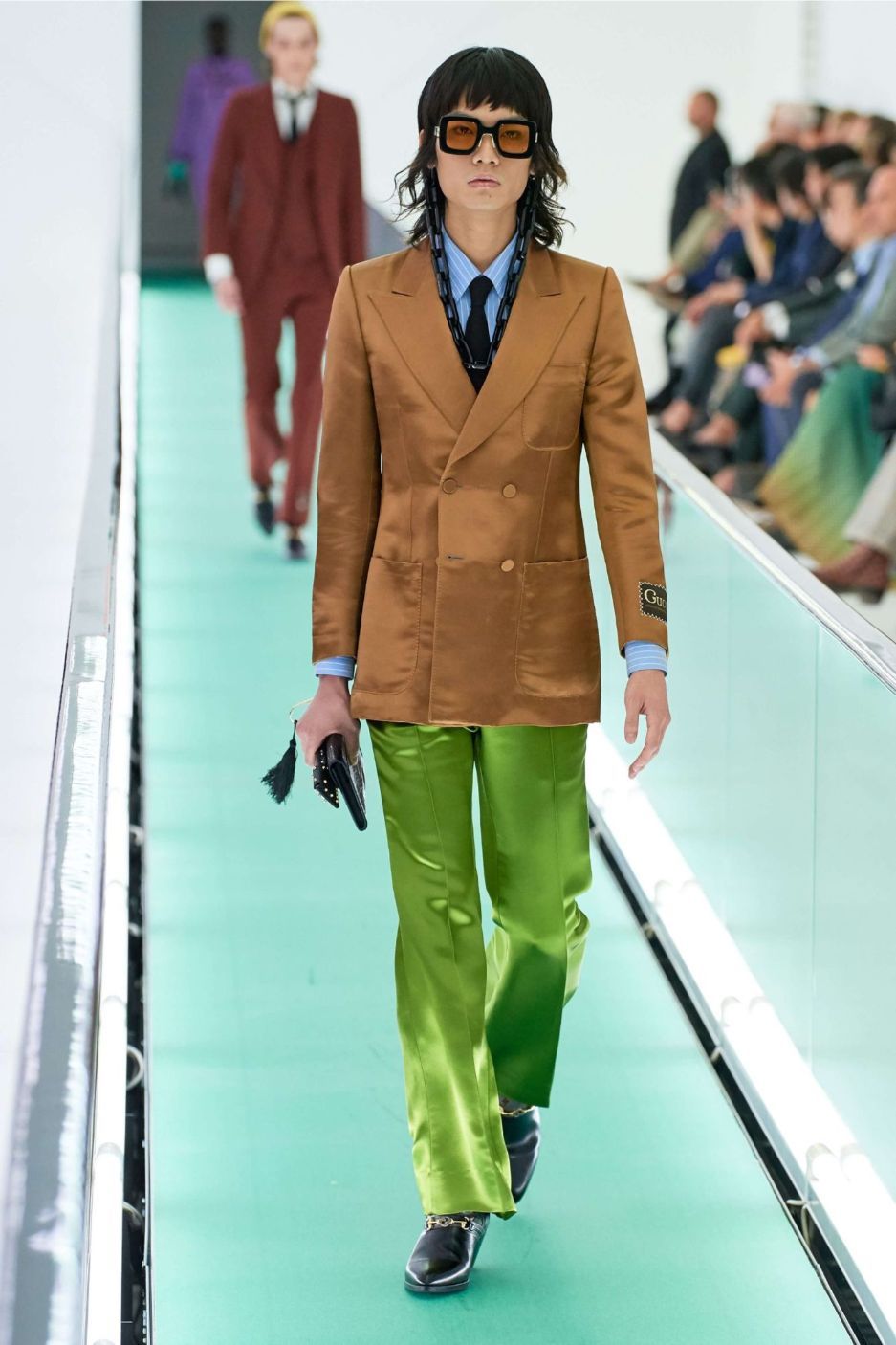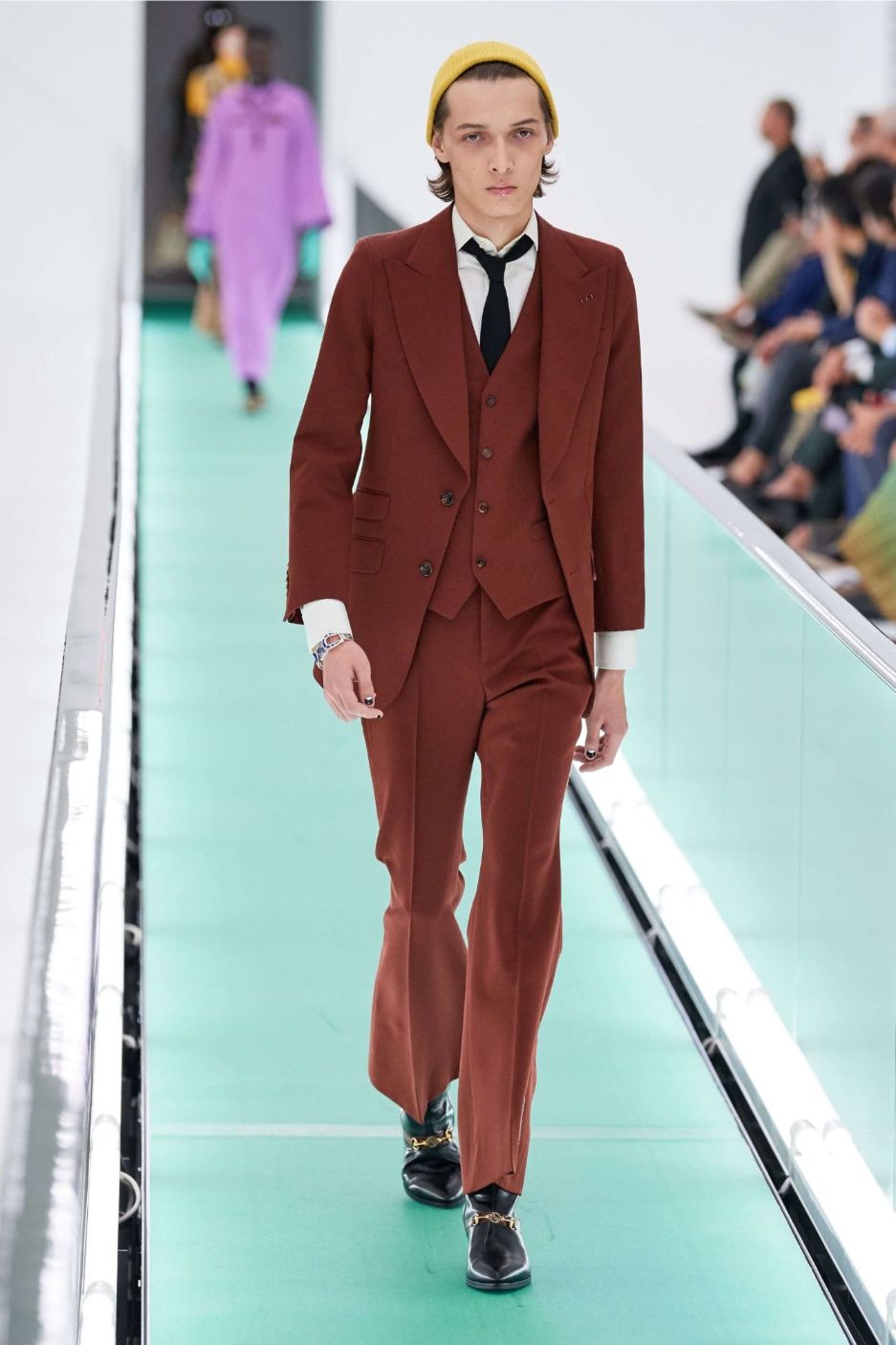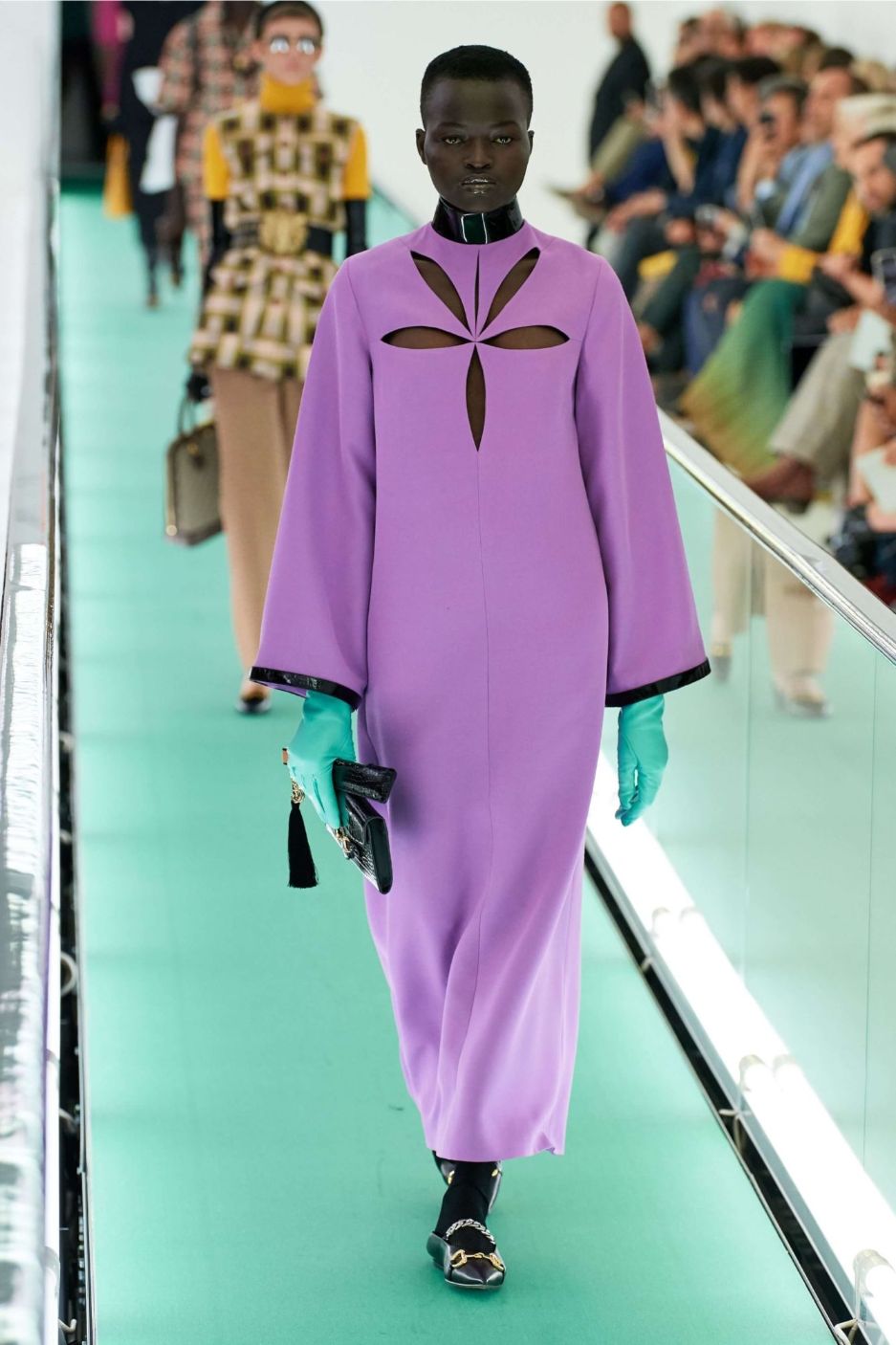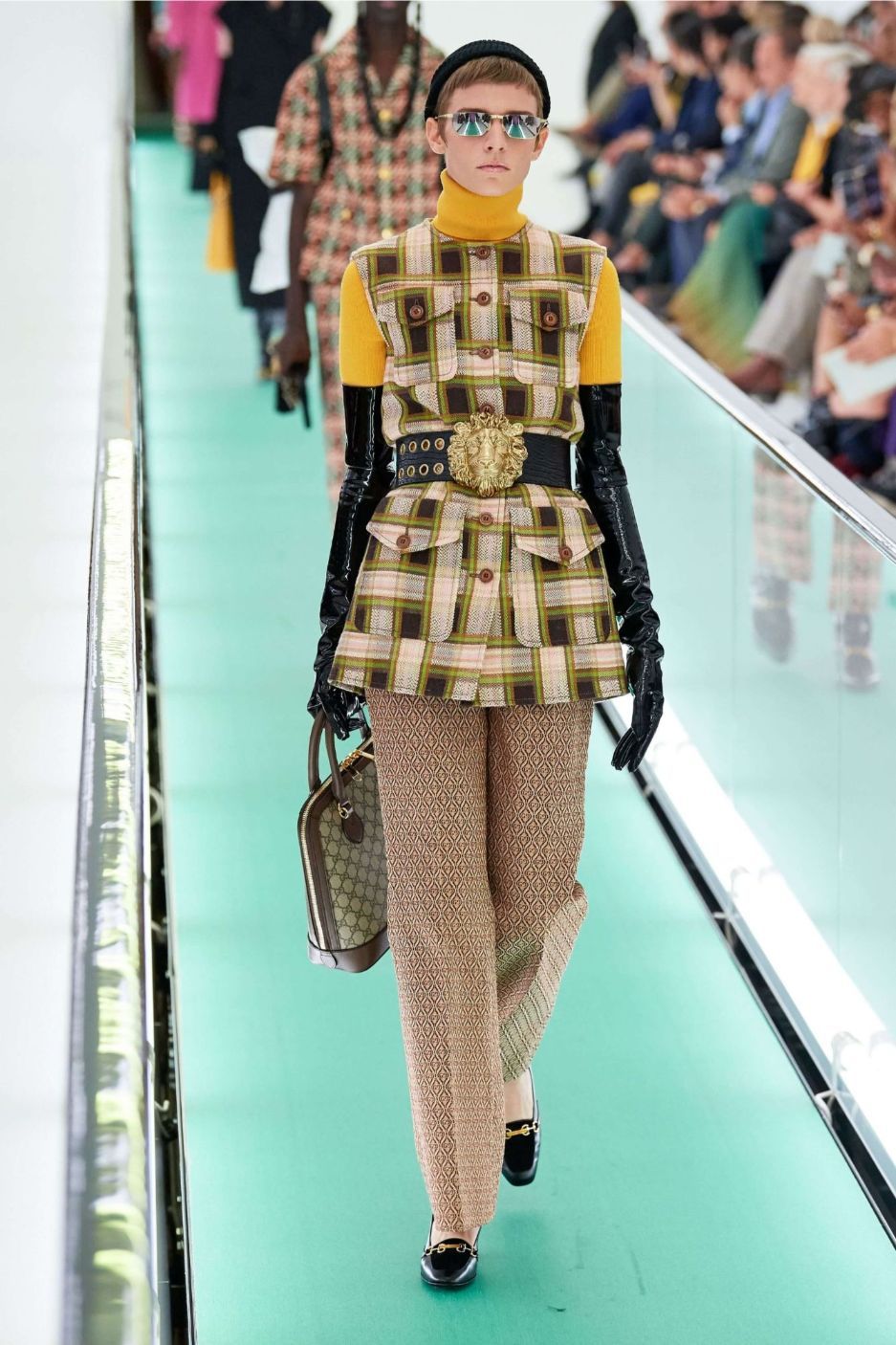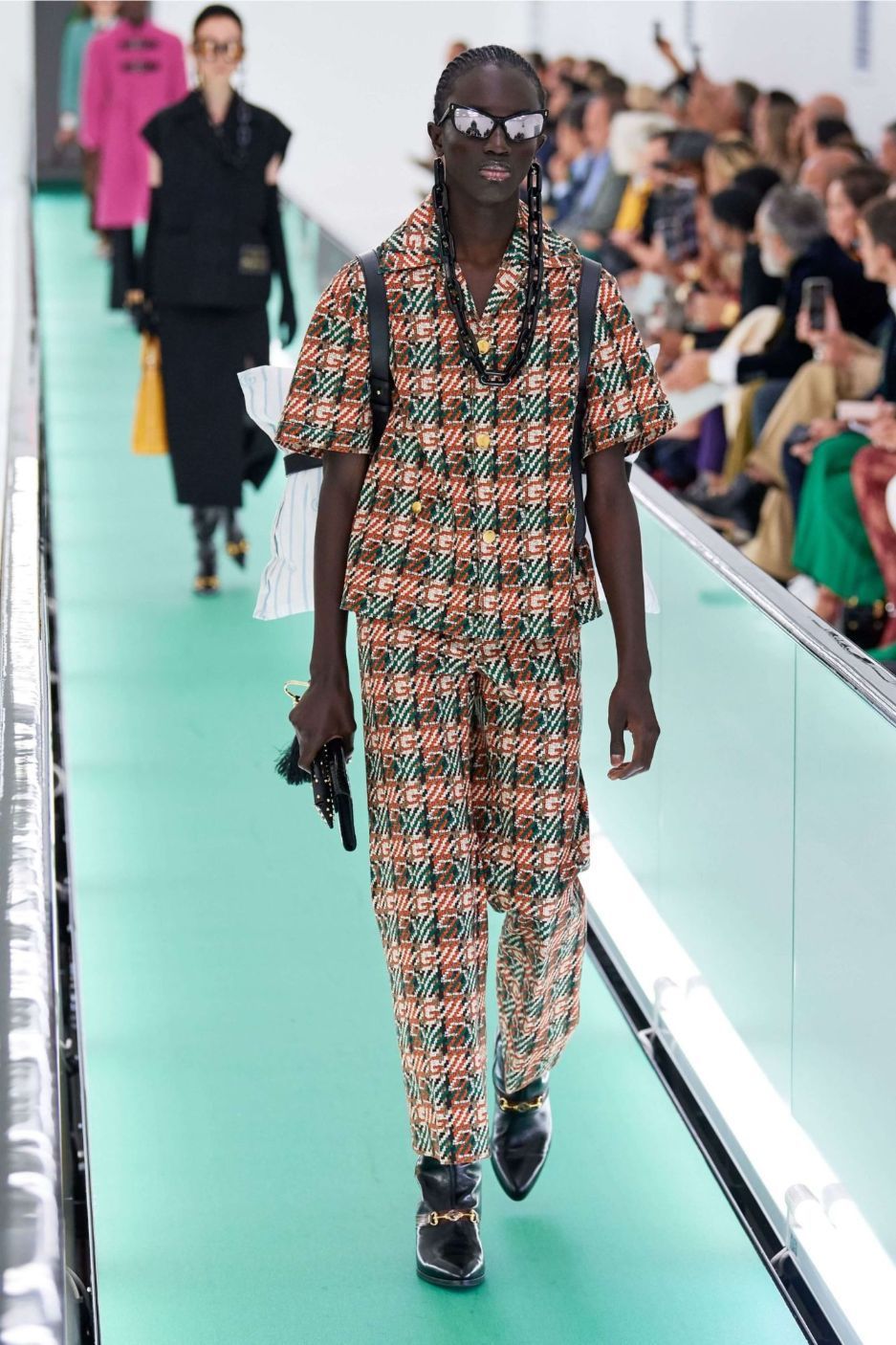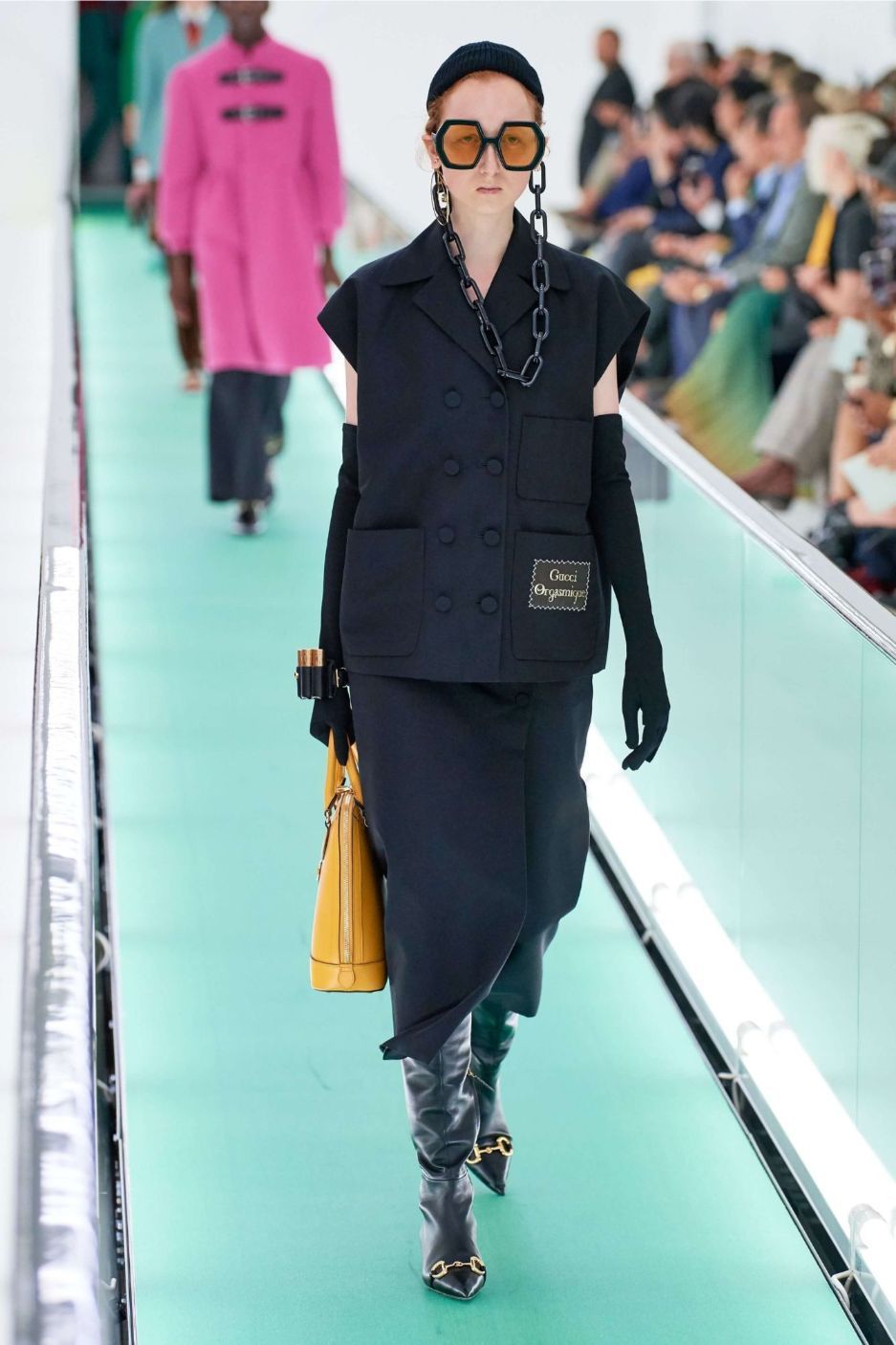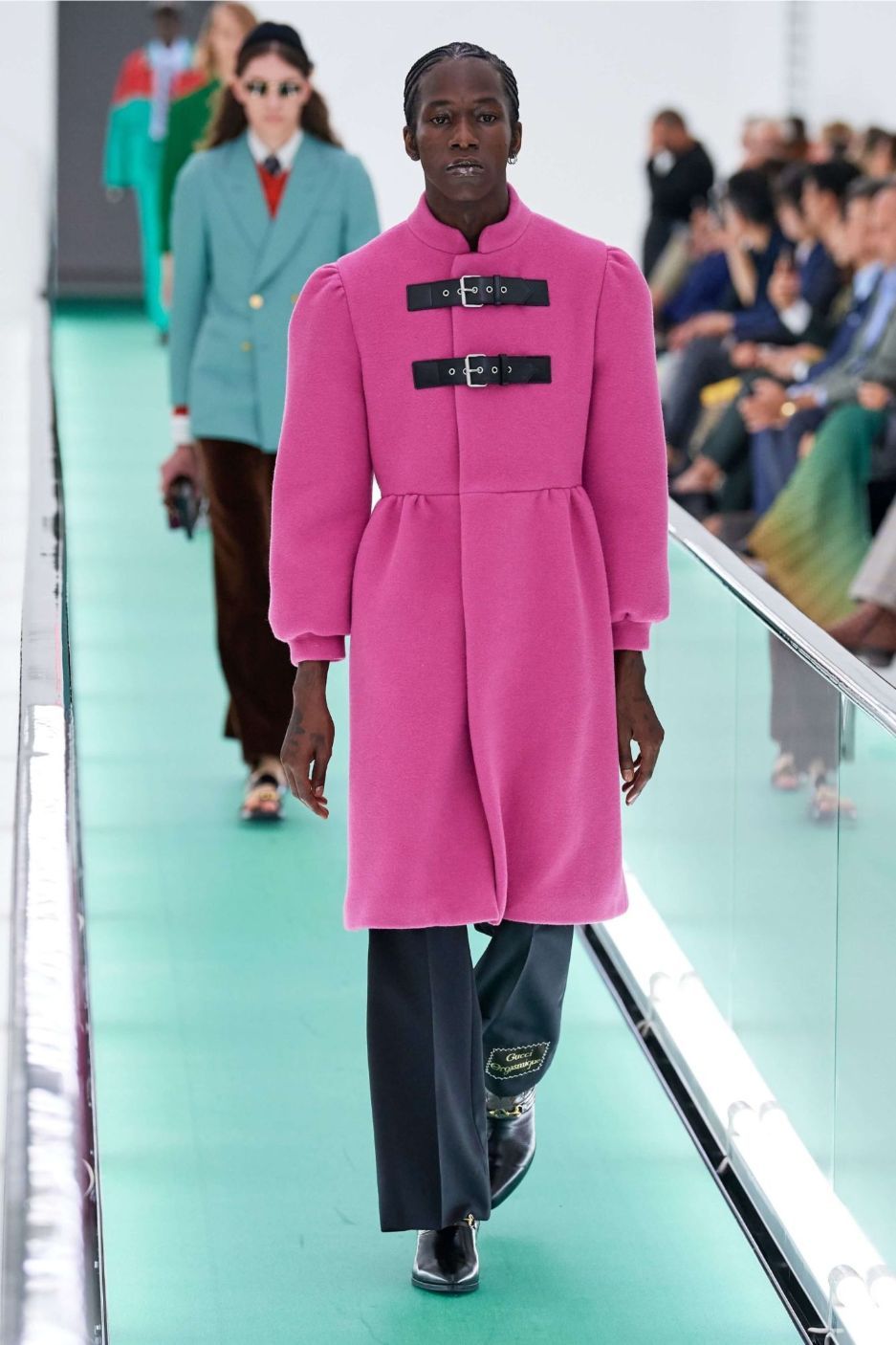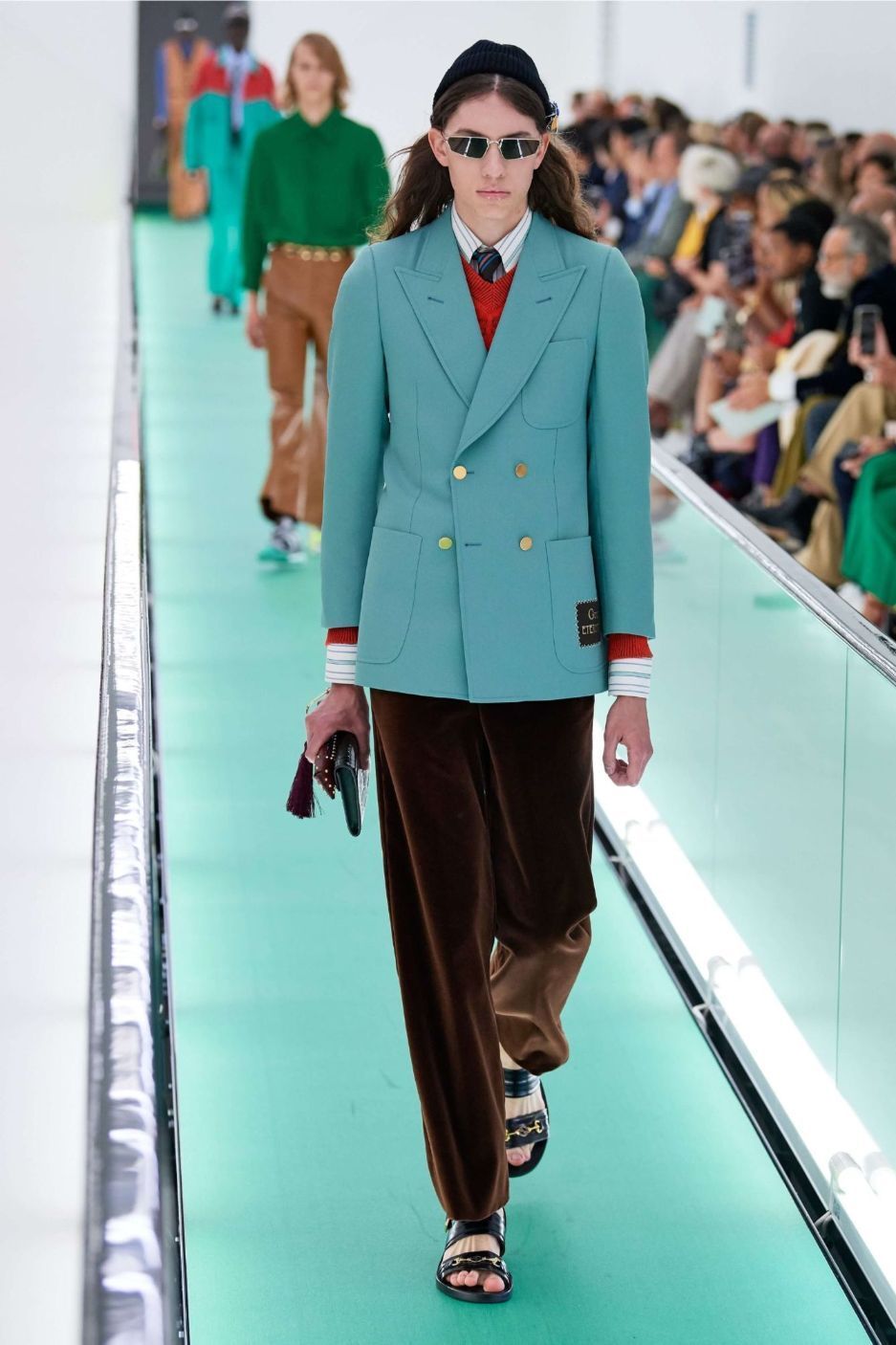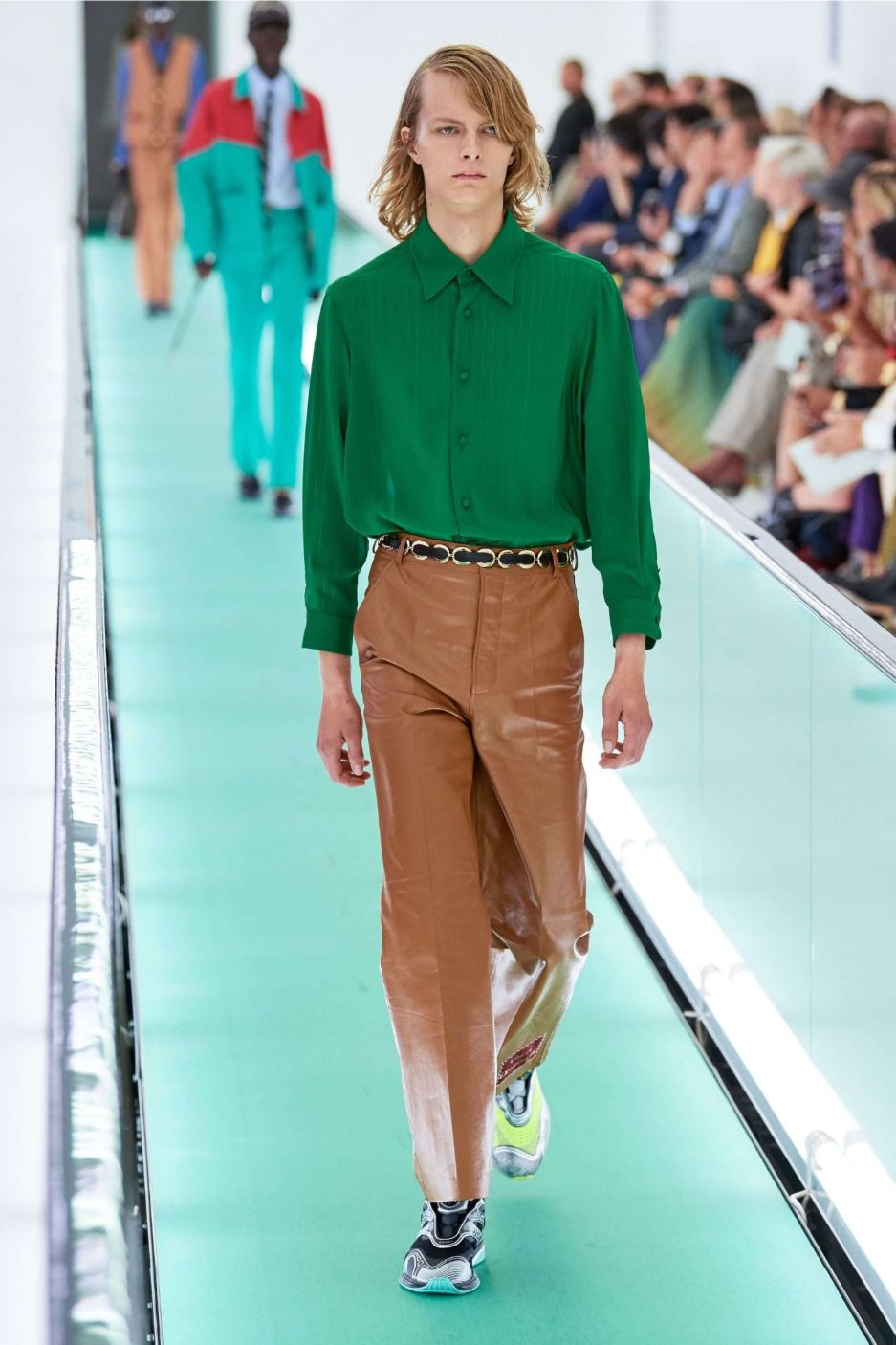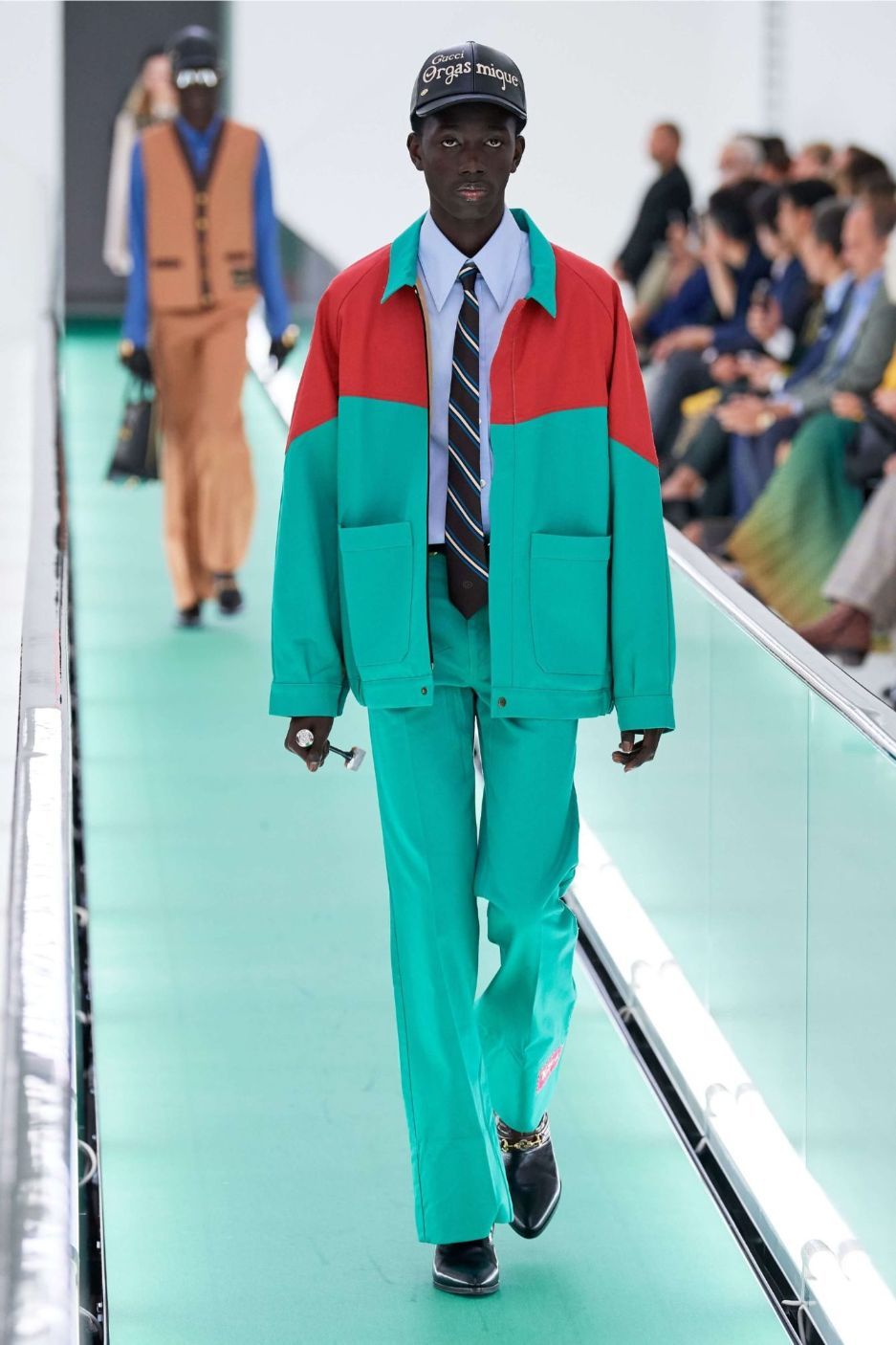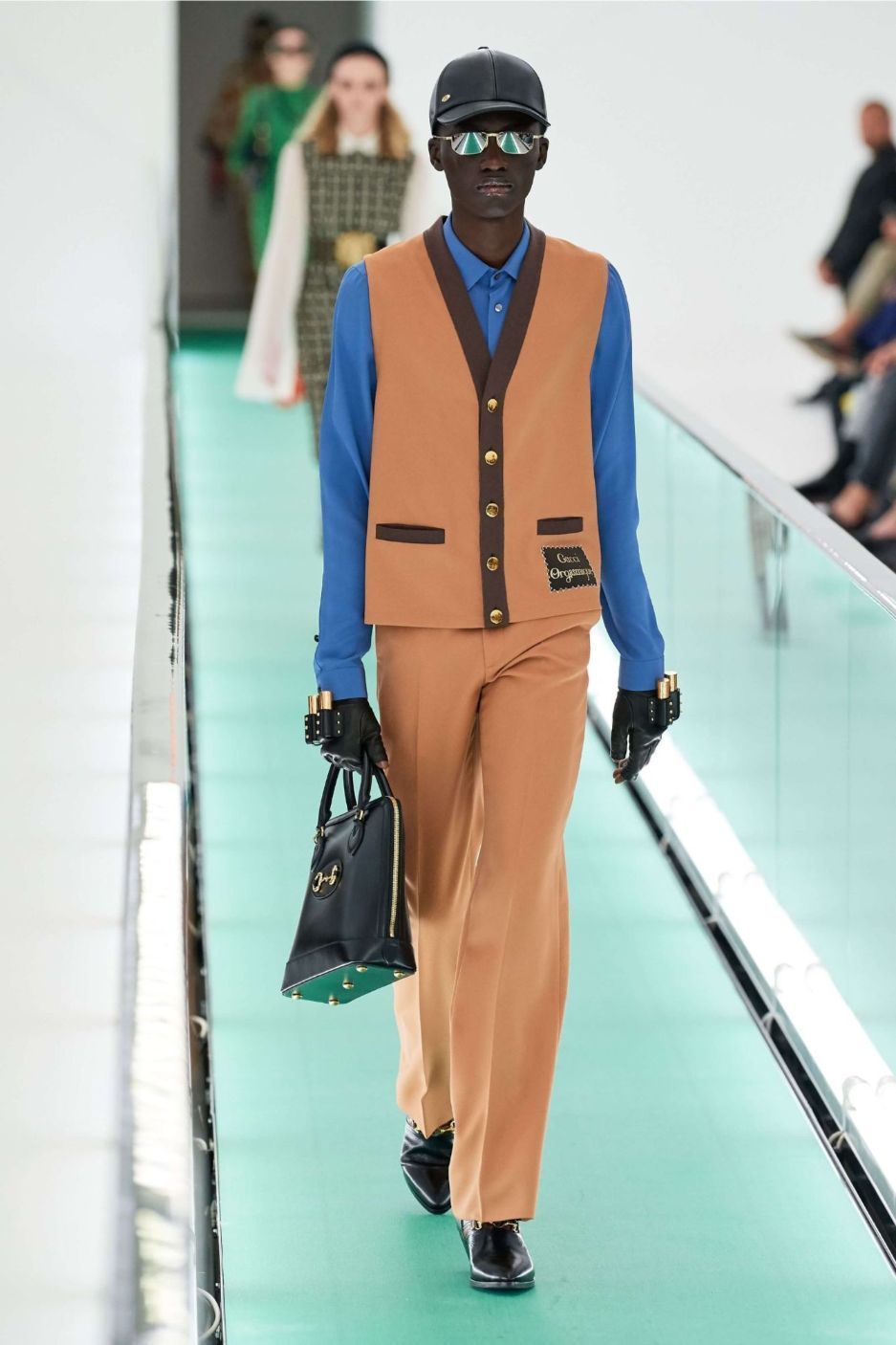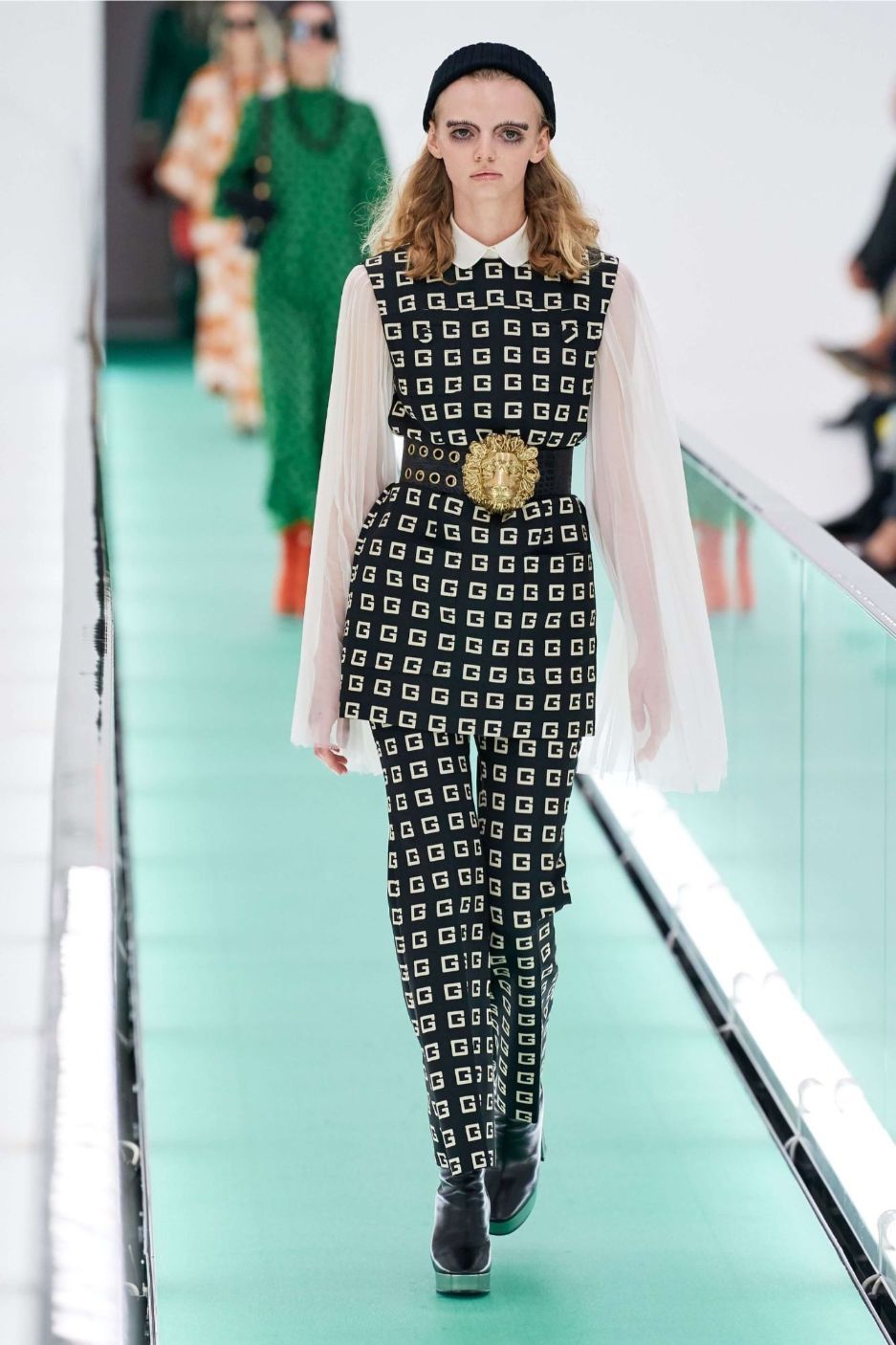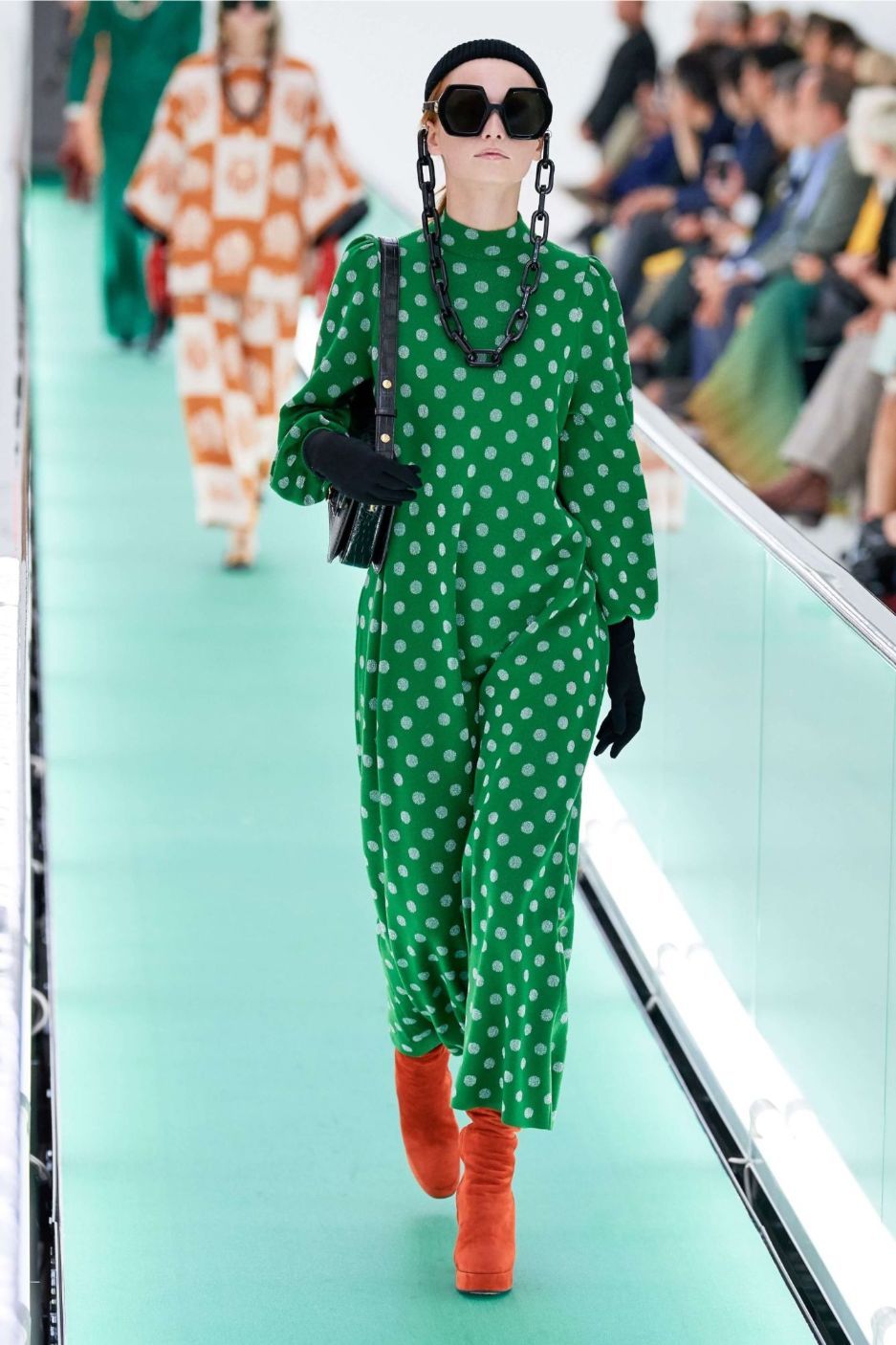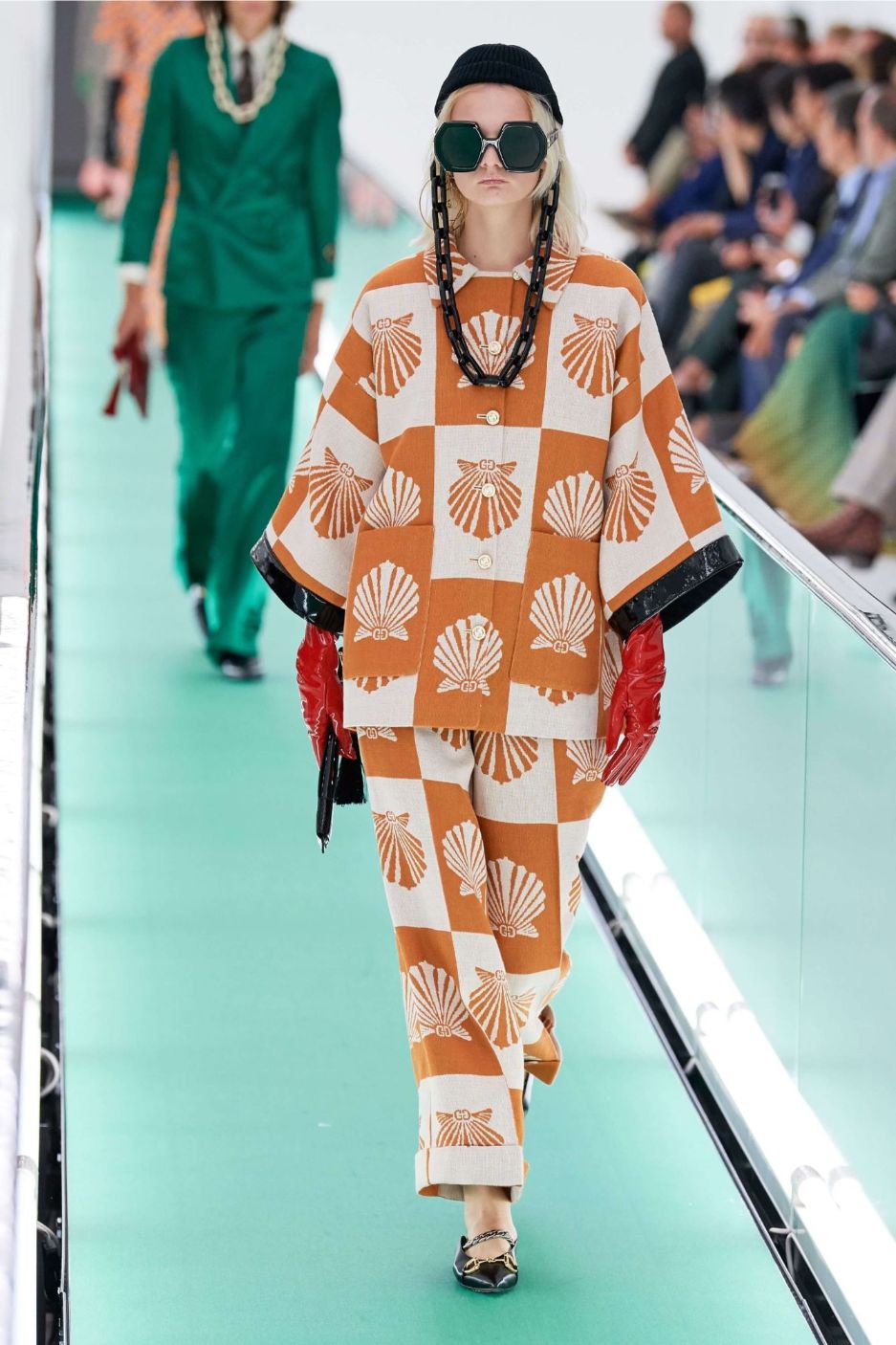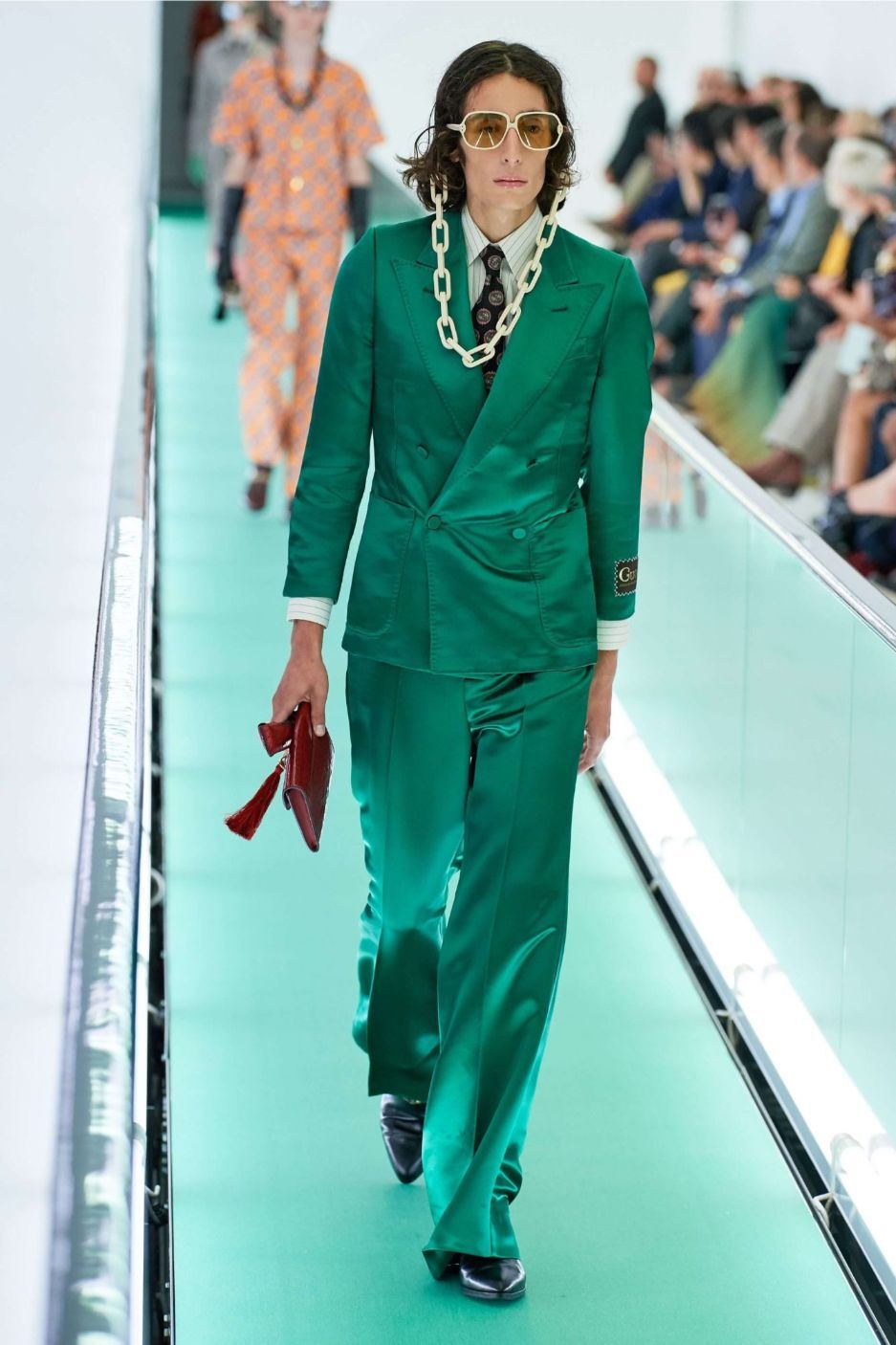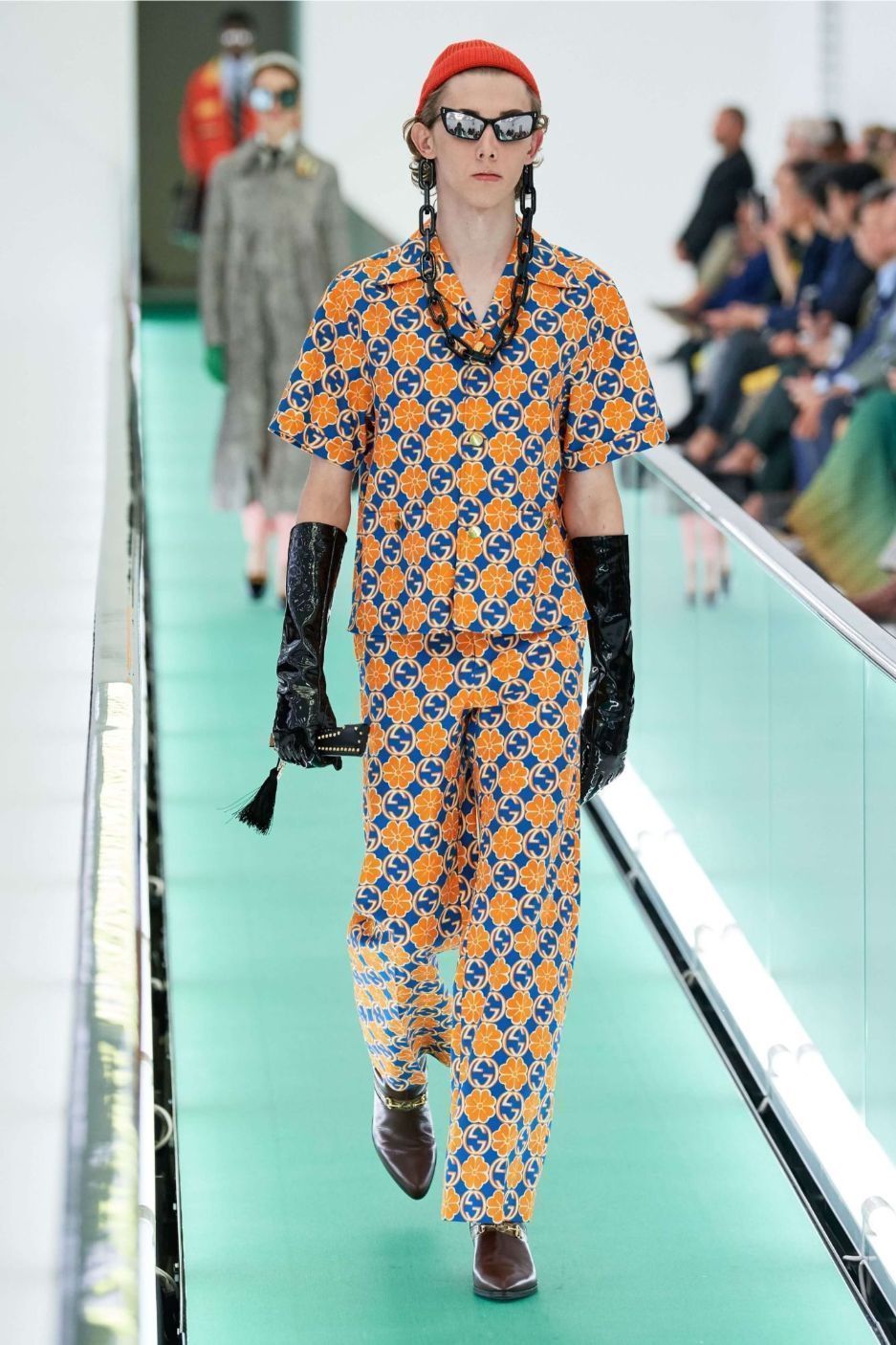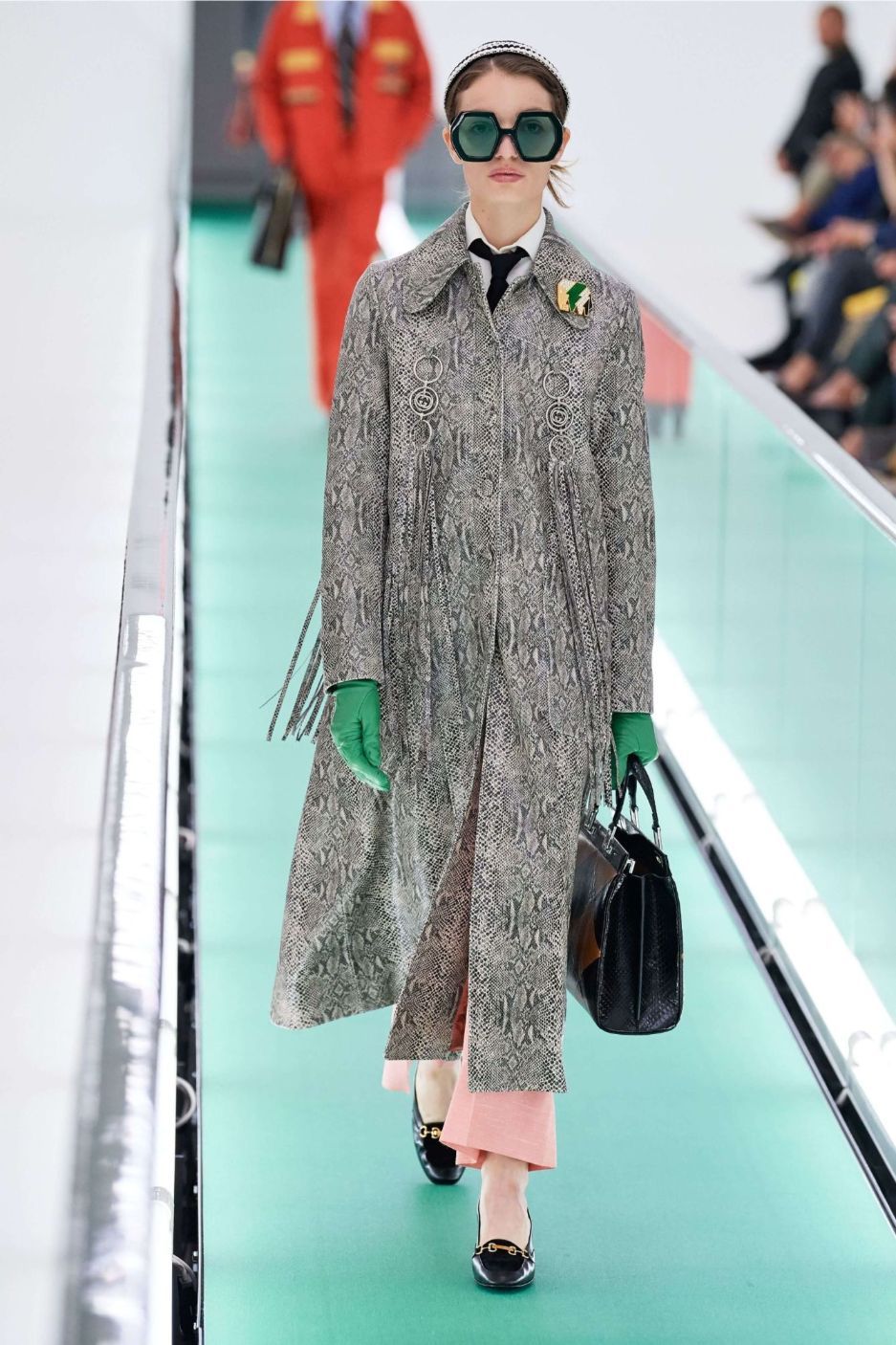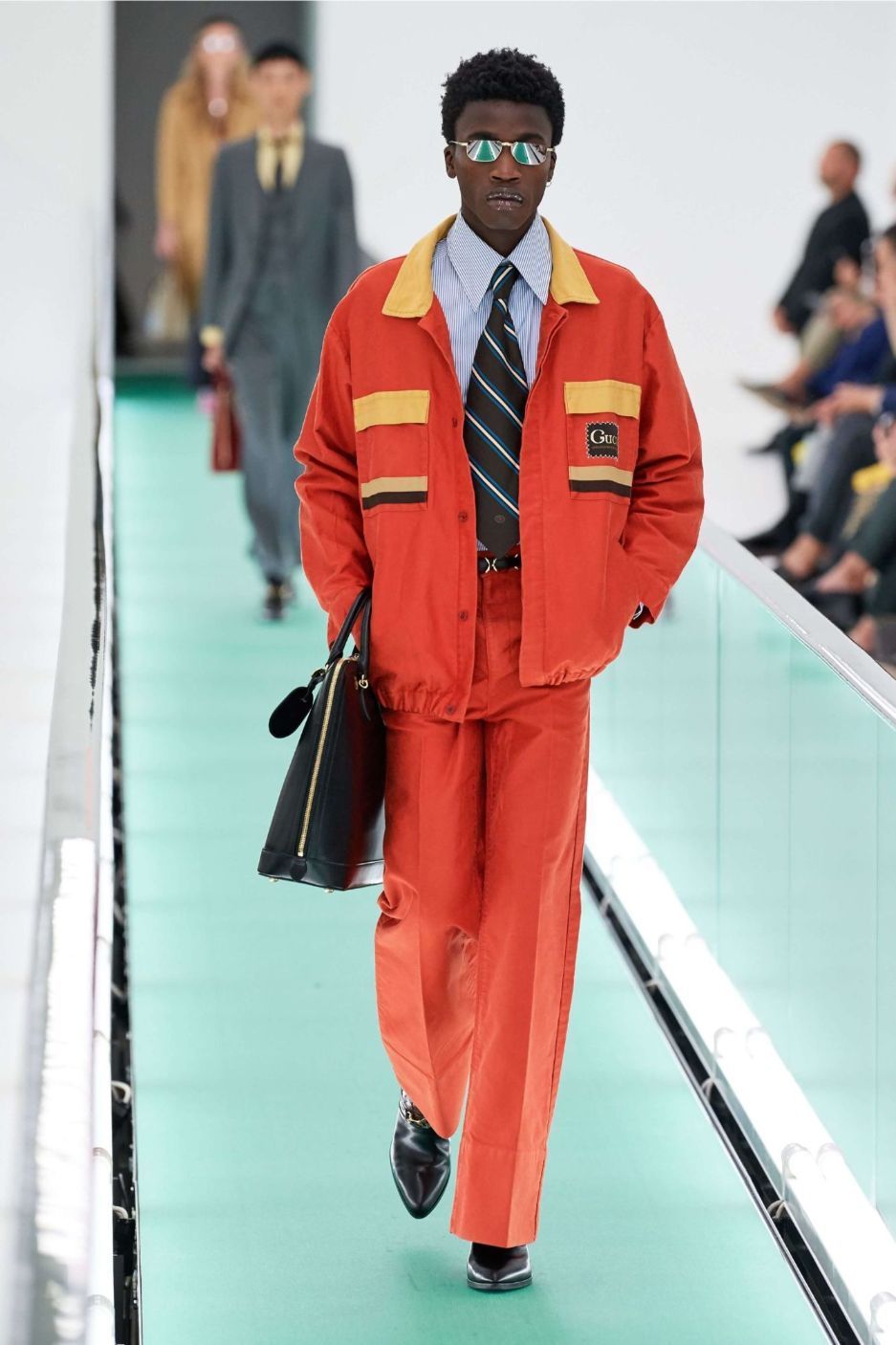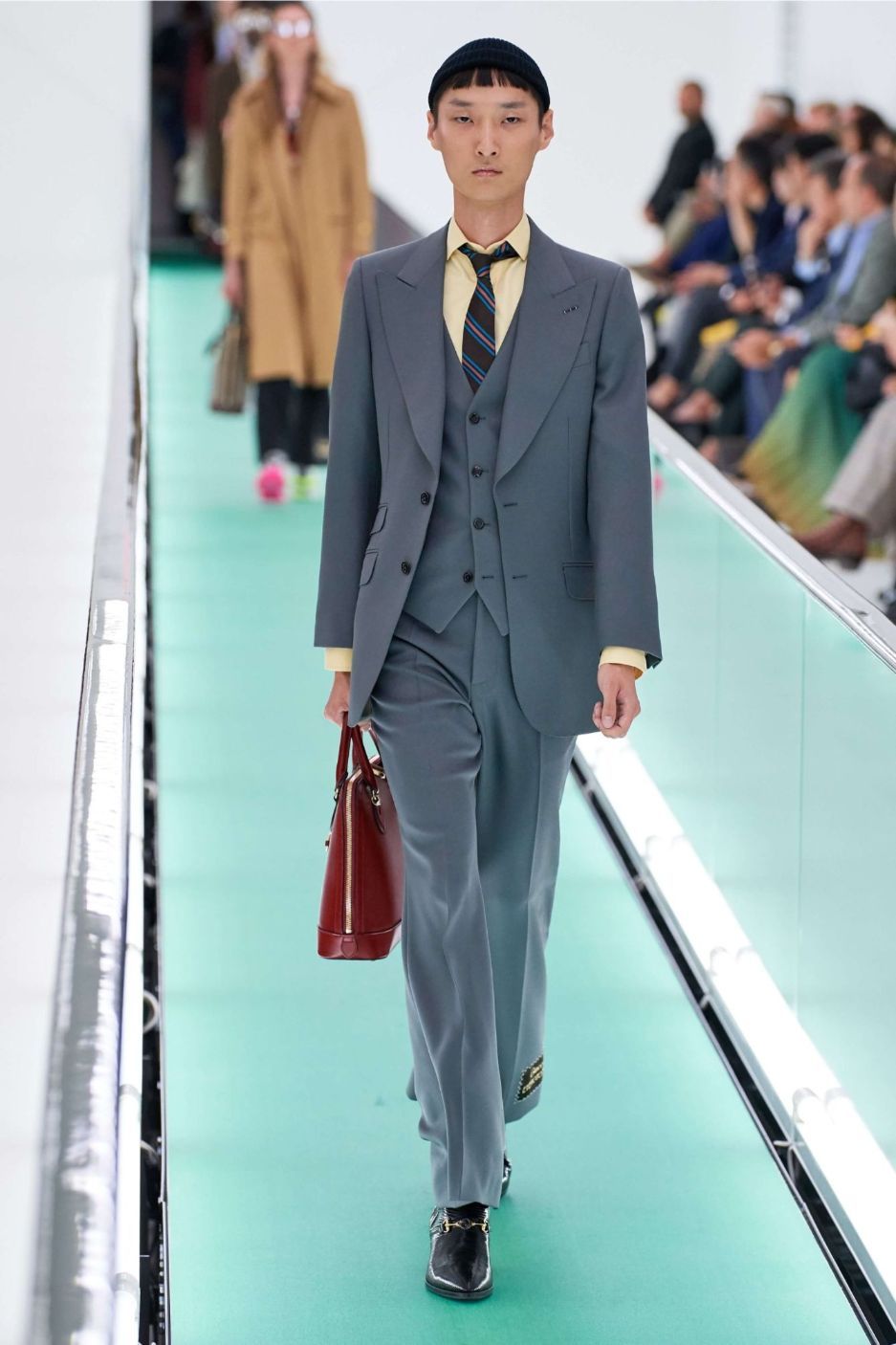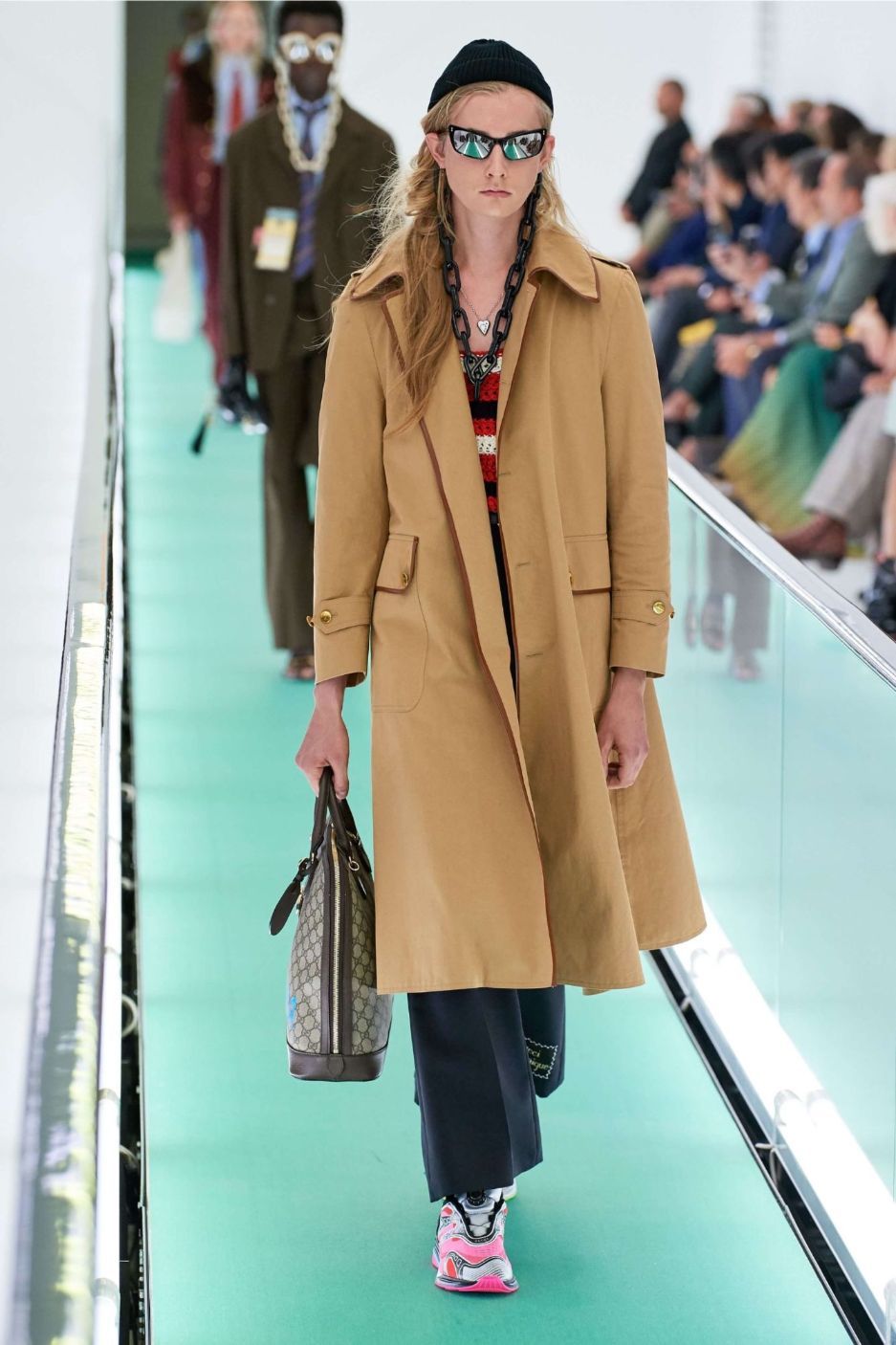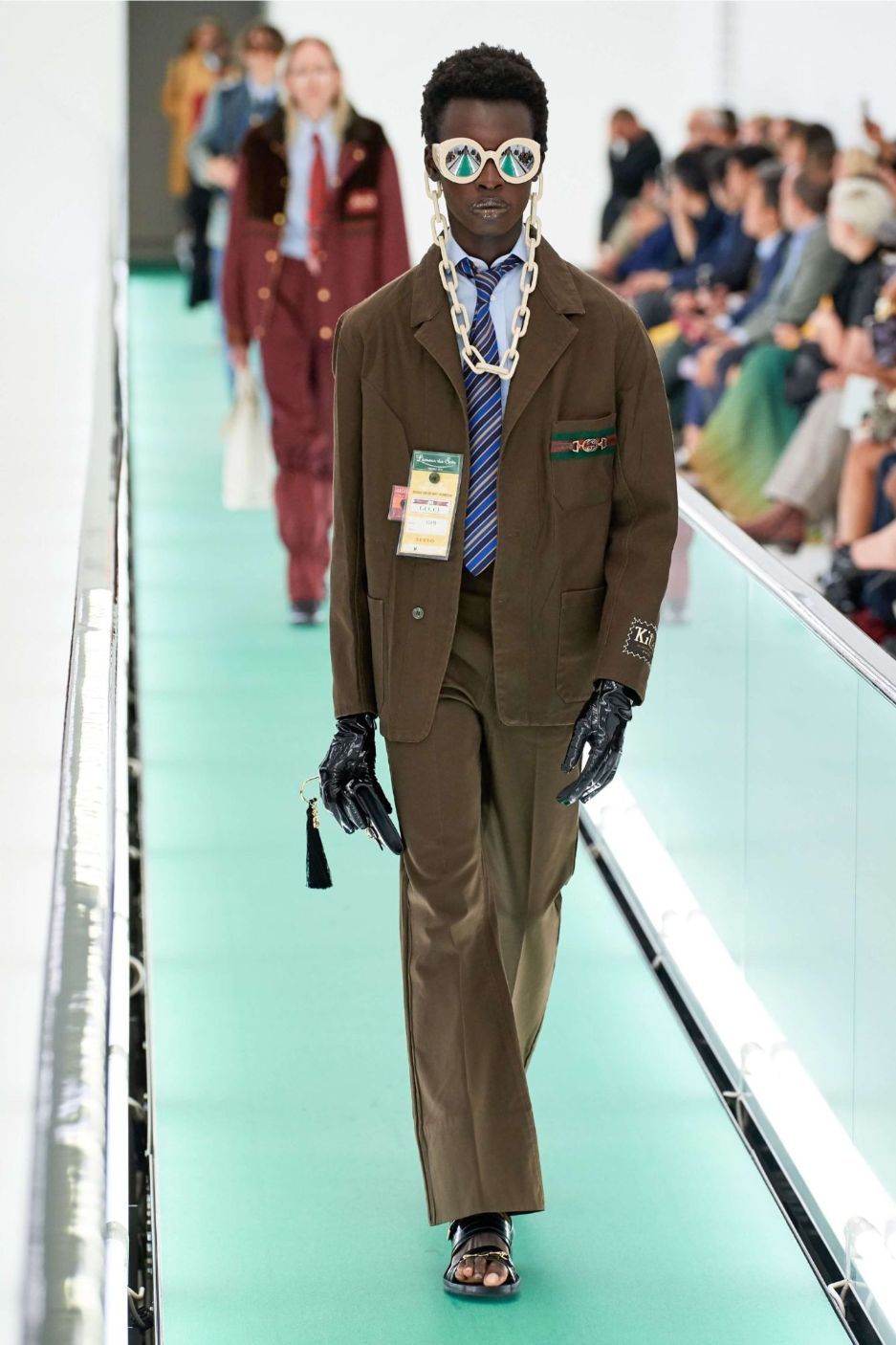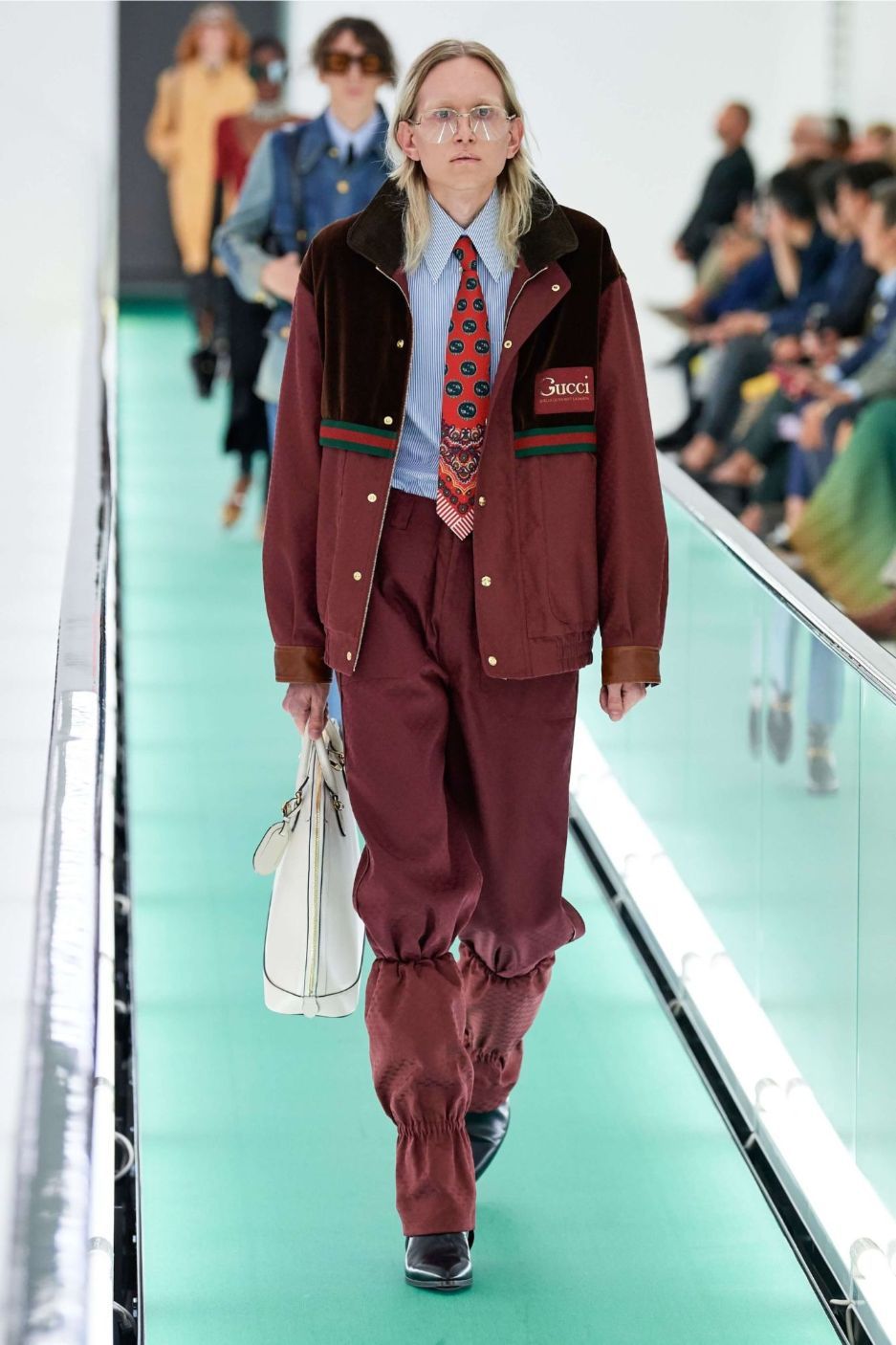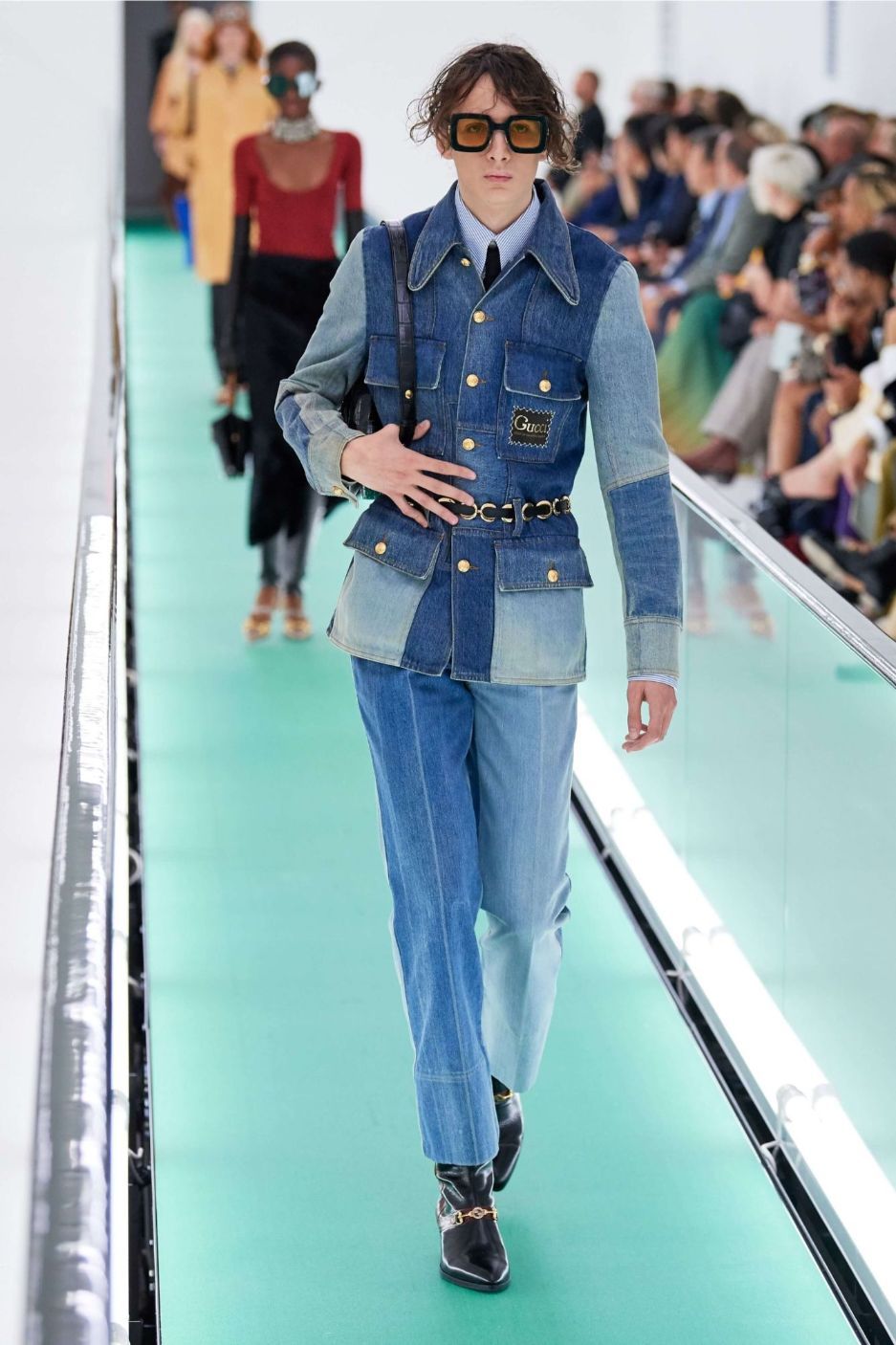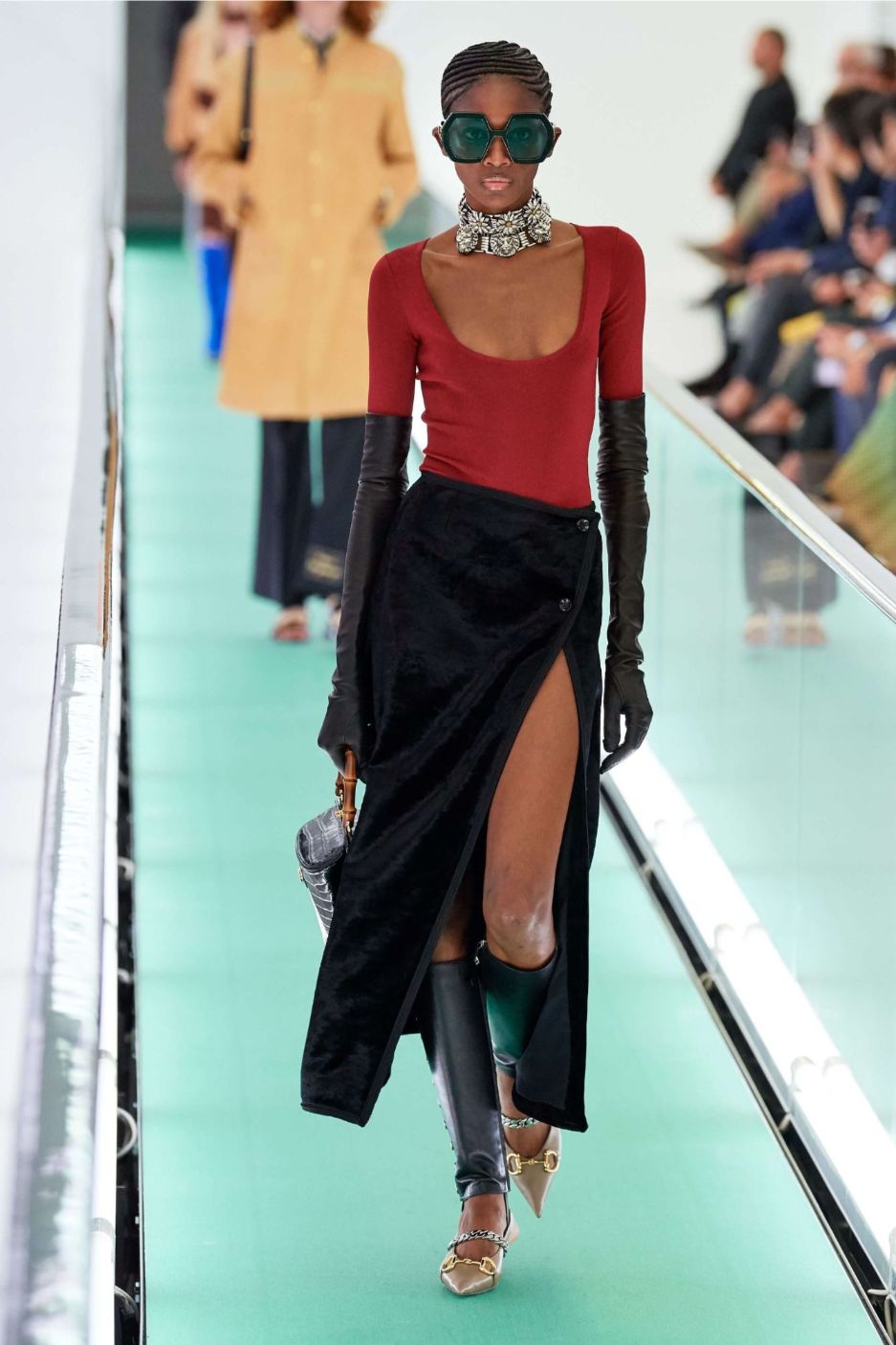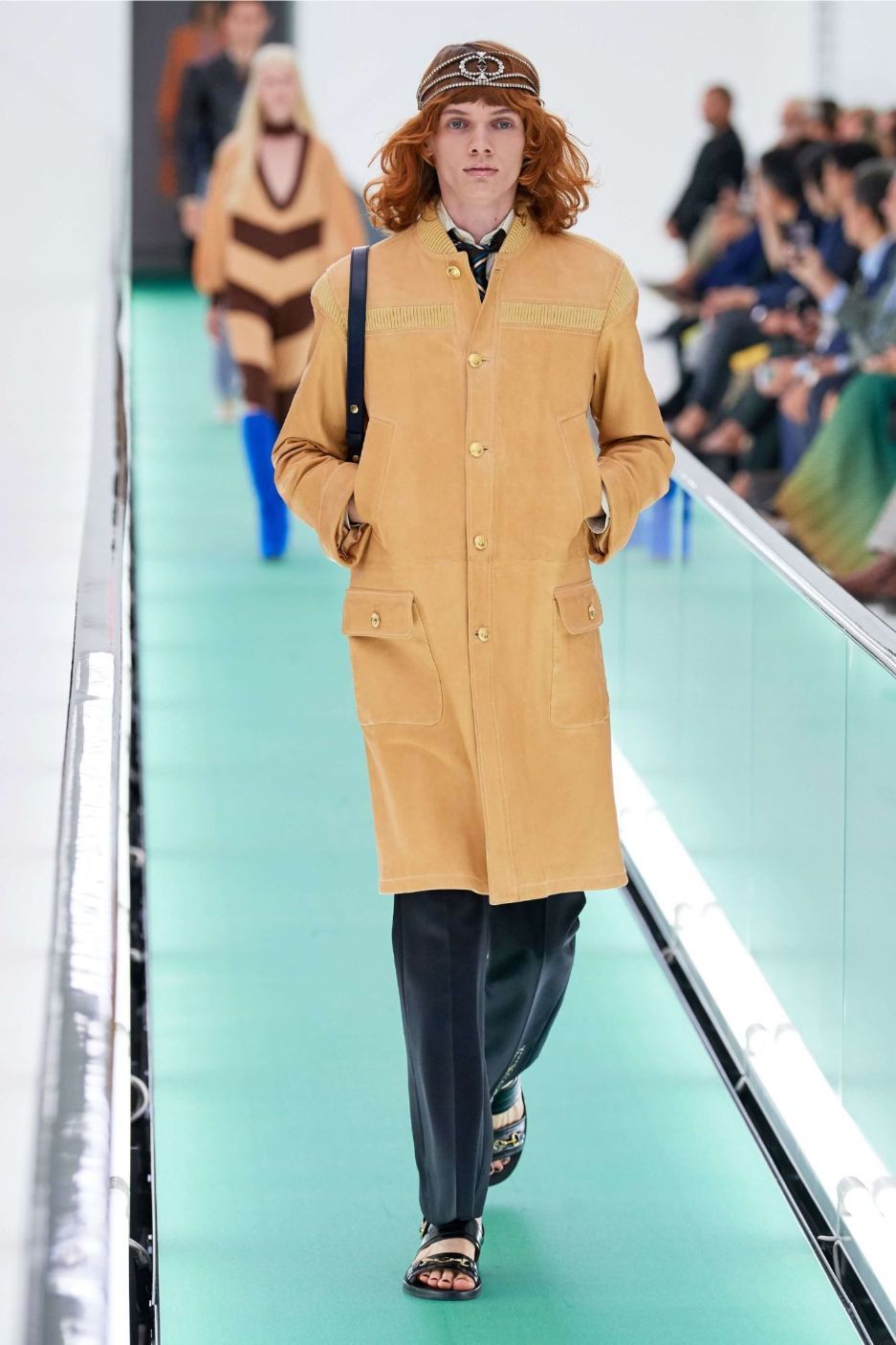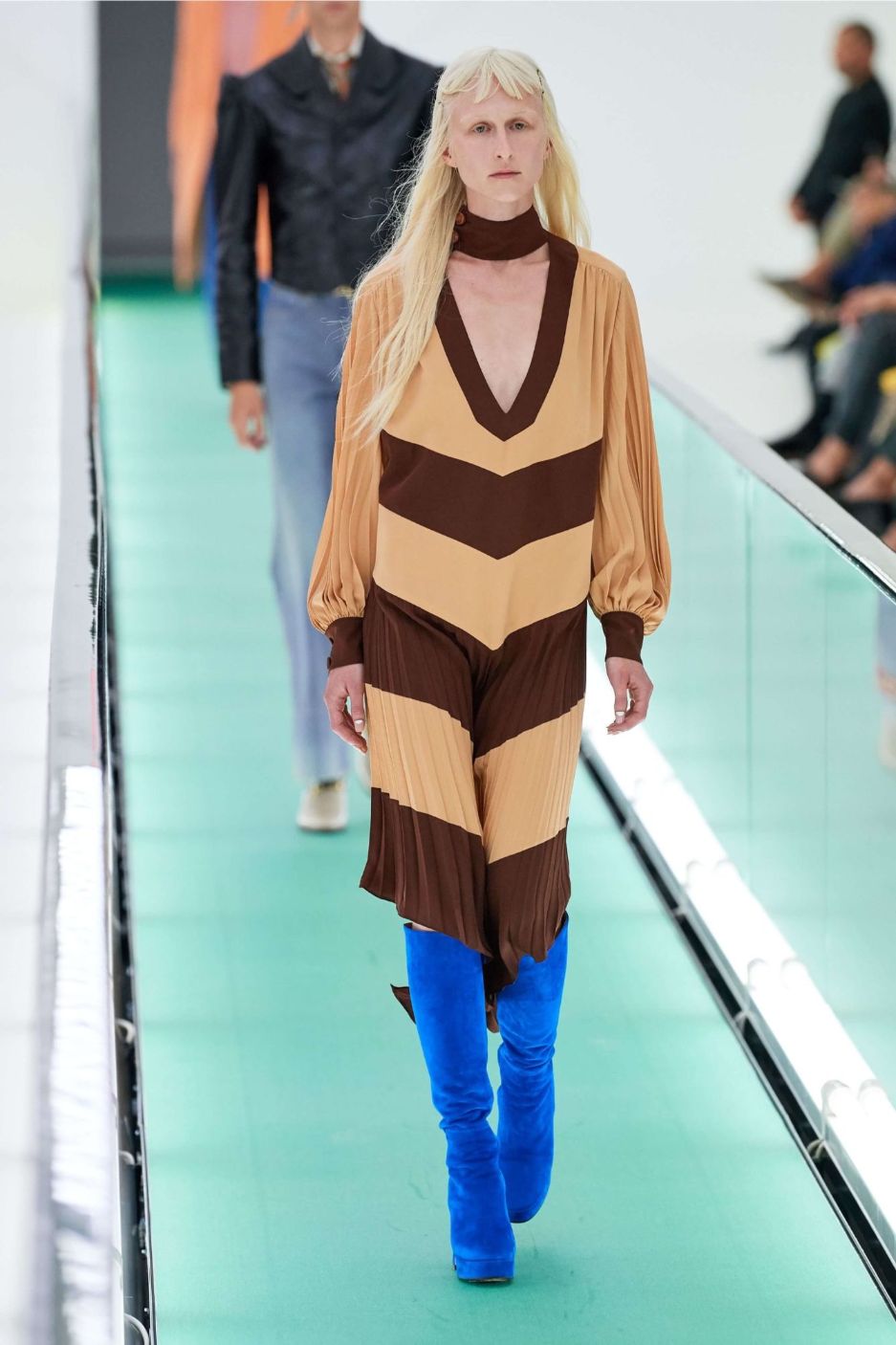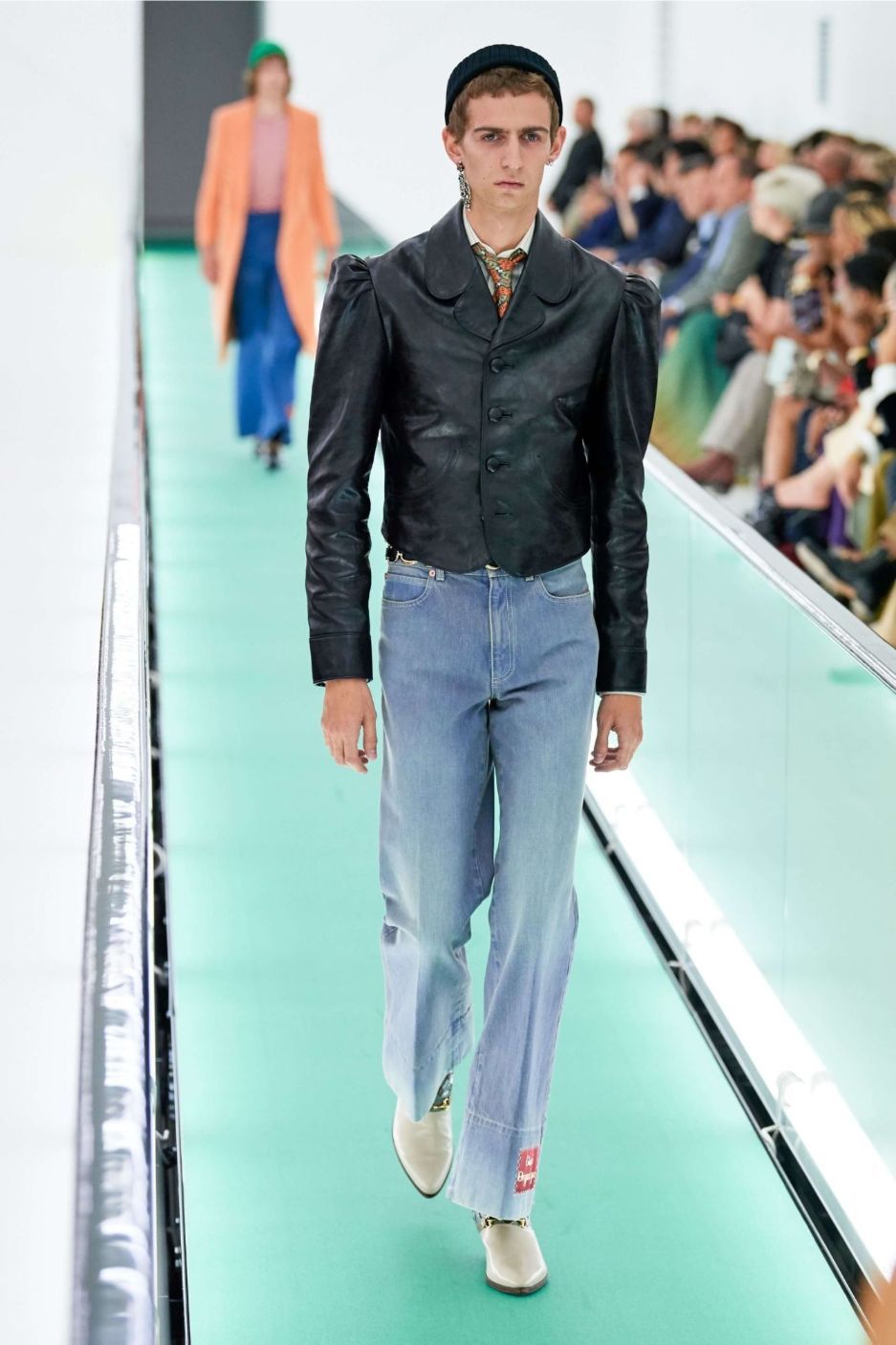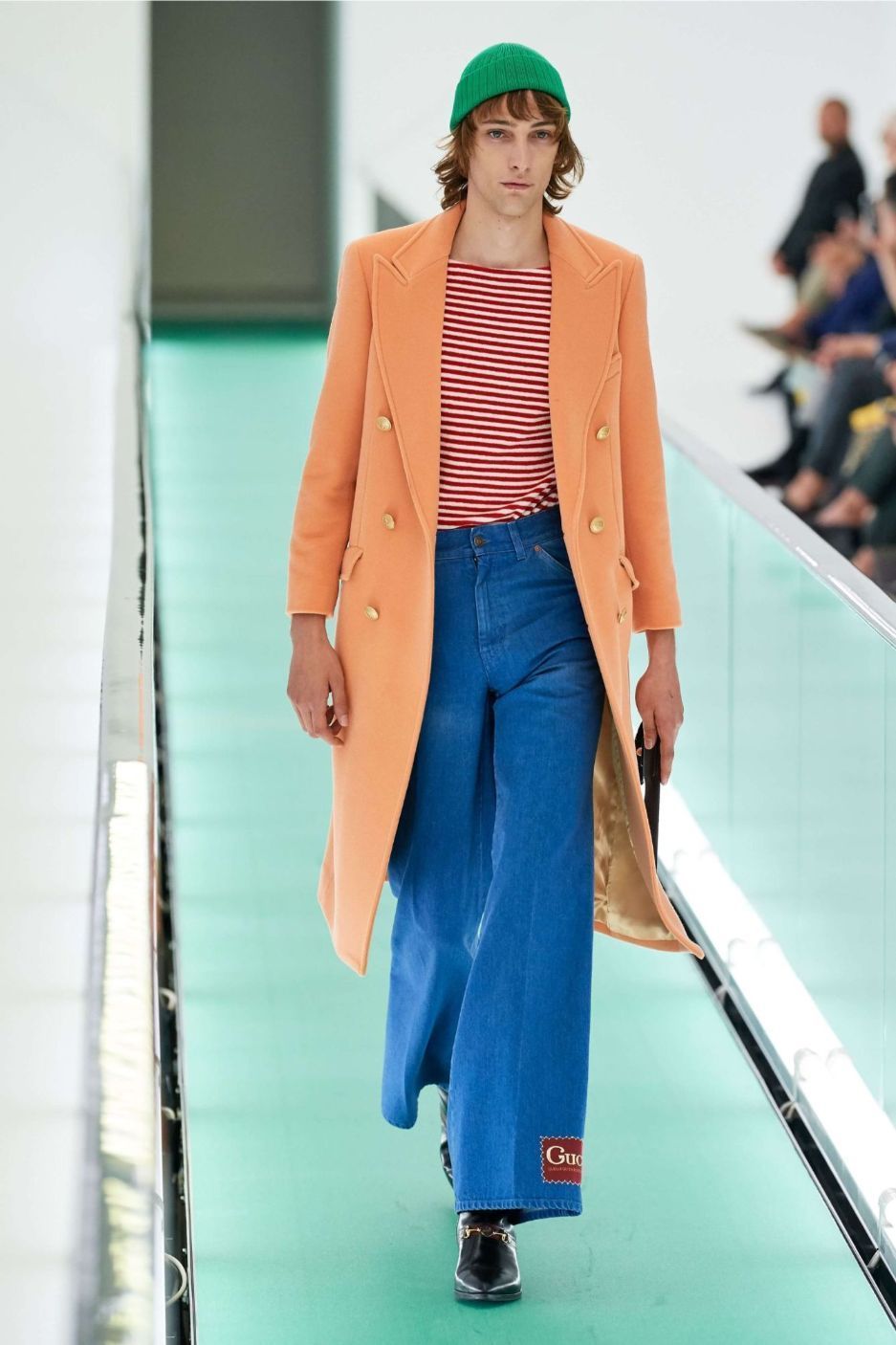 Under the theme "Orgasmique", reminiscences of the 90s Tom Ford Gucci era in the sartorial pieces appeared in a sexiest like never before collection. The office weirdo aesthetic remains present in Michele's imaginary, adding some heavier retro touches in the eyewear, where acetate shades were attached to exaggerated chains in the same material with mini beanies that were almost Jewish kipahs rounding that vintage approach.
Allusions to bondage chokers, a number of sheer lace dresses with thigh-high slits paired with monogrammed panties underneath, leather gloves, even whips and floggers were seen during the fashion show.
As usual in Alessandro's reign at Florence-born house, a massive range of garments were decorated with the Gucci monogram, big "Gs" of the Marmont logo invaded many designs, floral prints and a strong taste for 70s classics took over.
Gucci is about to drive us all crazy AF.