READ IN: Español
Recently, a number of accusations on the Internet are blaming the figure of Alexander Wang as a sexual predator. It all started with Owen Mooney, a model who, through his TikTok account, claims to have been groped without consent by the designer in 2017. After him, many men have decided to tell their story. Cases in which they allege that they were drugged and then abused by Wang or parties in which, taking advantage of the crowds, the designer exceeded those he had close by.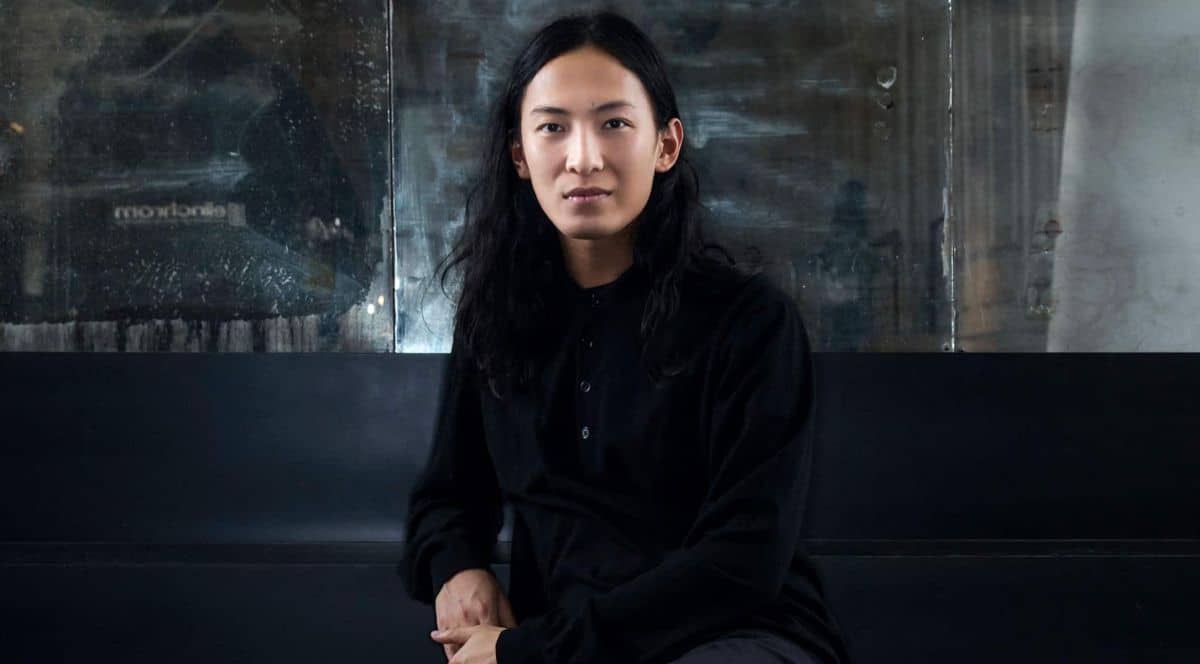 The image of Alexander Wang has plummeted. While the designer has always been prone to partying and nightlife, recent statements have exposed his darker side.
It all started with Owen Mooney (@owenmooney), a model who told through his TikTok account how he had been groped by Wang in a New York club in 2017. "I was in a club in NYC 2017 waiting to watch a performer. I had been separated from my friends and no one could move because the club was so packed with people. The person next to me took advantage of the fact we were unable to move, so I was trapped next to him and he started to stroke my leg and groping my crotch. I froze still because I was in shocked, and when i turned to look who it was, i was in even more shock to see it was Alexander Wang."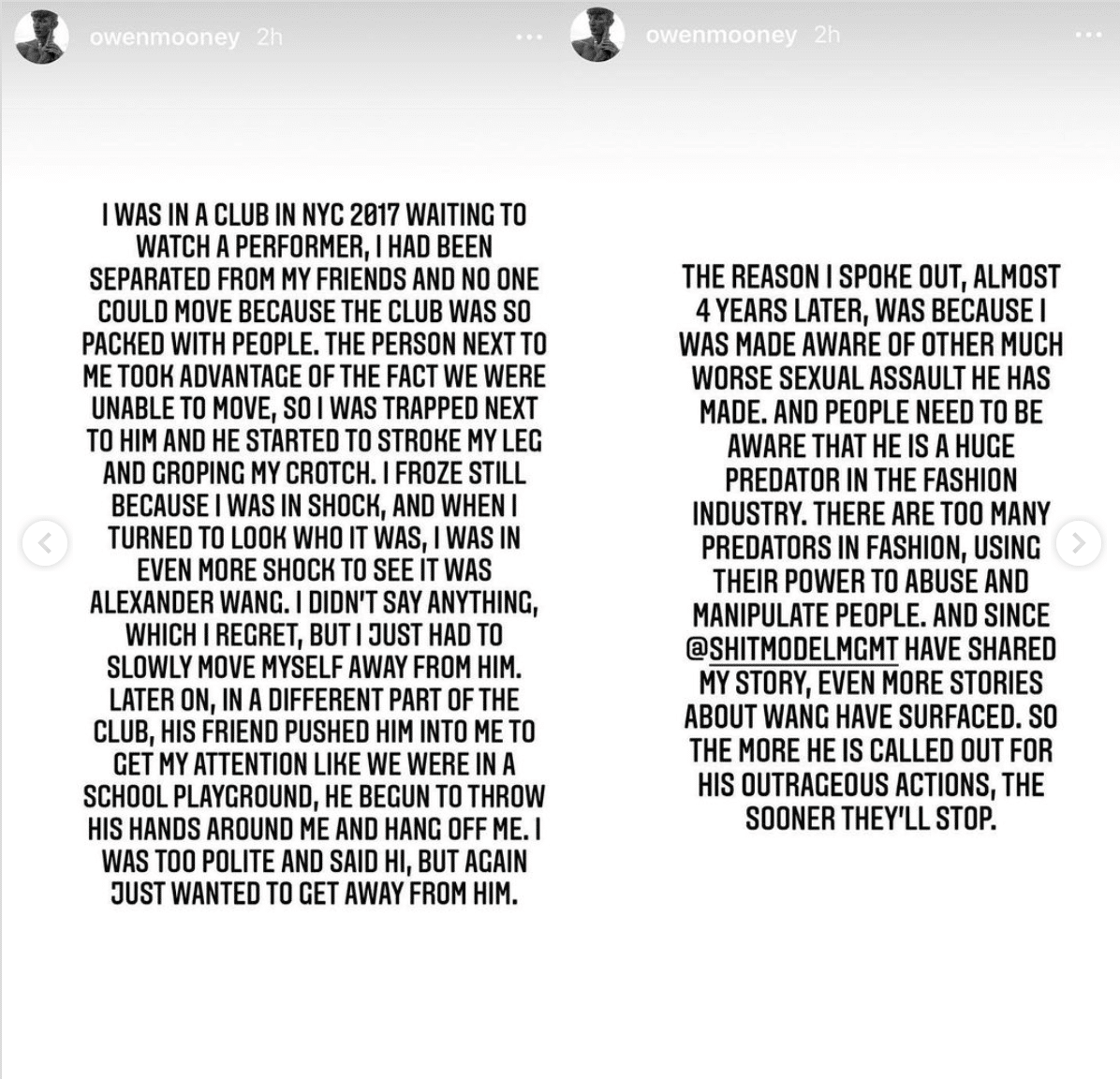 This statement has encouraged others to tell their cases of abuse by the designer. Many people claim to have been groped and even drugged by Wang in order to have sex with them.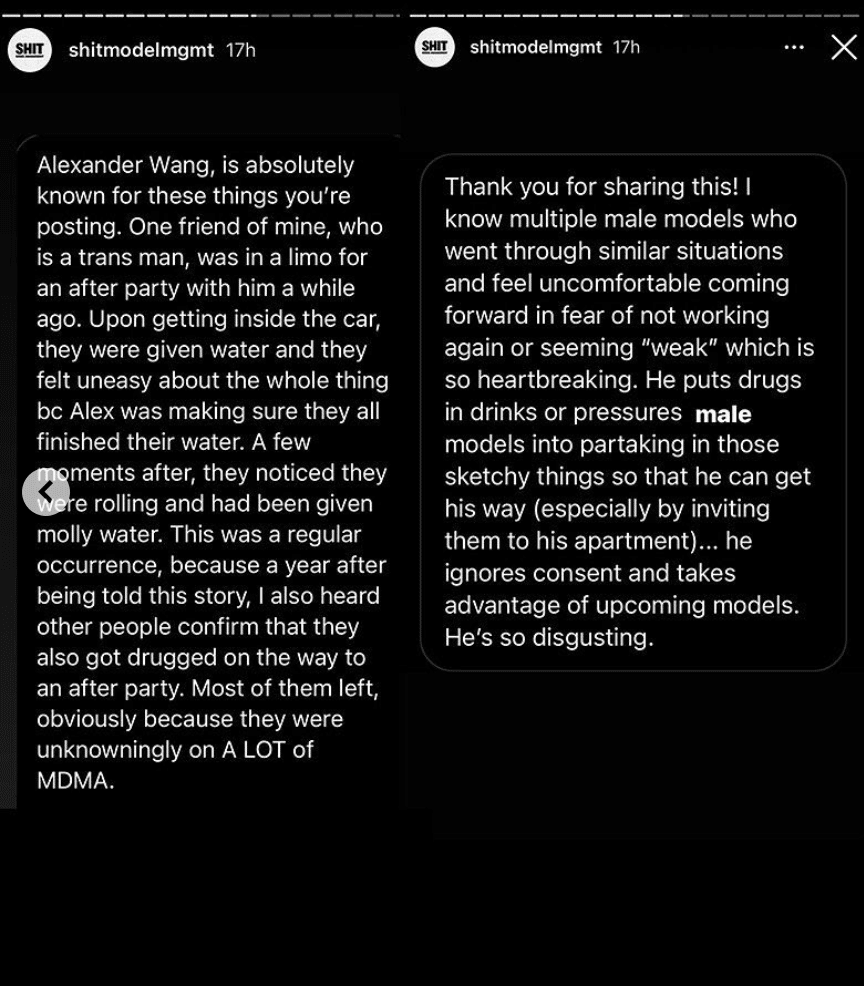 You are not alone
It is not the first time that a famous person has used his position and influence to exempt himself from his actions. However, we hope that Wang will stand up and face the consequences of his actions, which we strongly condemn.
We believe that in the world of fashion, so vulnerable and made up of such young people, it´s unacceptable to take advantage of the innocence of their workers for sexual purposes. Therefore, we want to encourage anyone who has suffered any kind of abuse to report it so that these predators do not go unpunished. You are not alone.