READ IN: Español
After multiple accusations on social networks that point to the designer as a sexual predator, the American has decided to come forward. Finally, Alexander Wang responds to the statements, denying everything related to the subject and calling the claims "grotesquely false".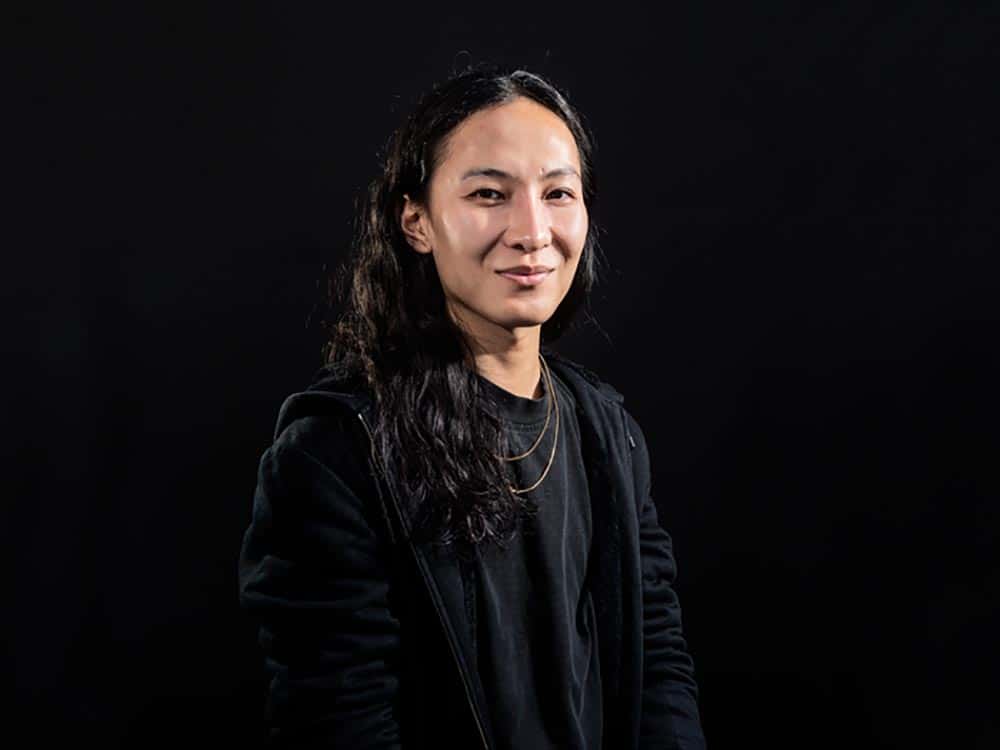 It all started with British model Owen Mooney, who created a TikTok claiming that the designer had touched his crotch at a CupcakKe concert in 2017. In the following days, Diet Prada account shared more allegations of sexual harassment by Wang in his Instagram stories. Most were sent by people who wished to remain anonymous.
The model's statement has encouraged others to tell their cases of abuse by the designer. Among them, the model and transgendered actress Gia Garison, who gave details of another alleged incident that took place at the same party Mooney attended. "He (Wang) tried to pull down my panties and expose my genitals in the VIP area," Garison says.
According to The Guardian, one man known only as Nick claimed he had been partying with Wang when he blacked out and awoke to find him giving him a handjob. He claims he later blacked out for the second time in an Uber with Wang, waking up to find him performing oral sex on him. Others allege the designer spiked their drinks with MDMA or that they witnessed him drugging partygoers.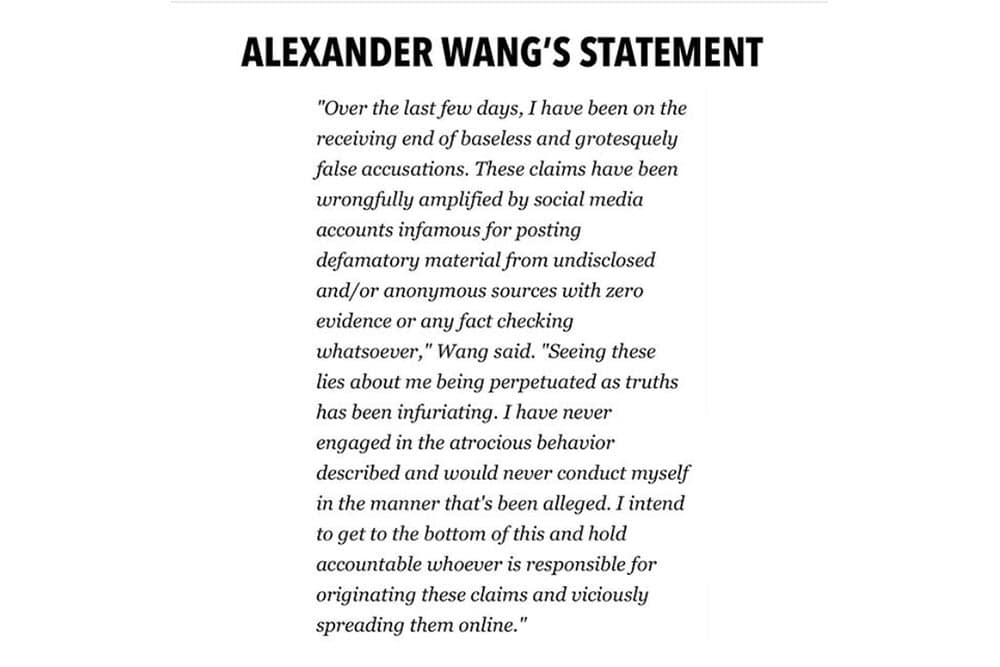 Now, Alexander Wang is responding to accusations made against him as "grotesquely false" in a statement. "Over the last few days, I have been on the receiving end of baseless and grotesquely false accusations. These claims have been wrongfully amplified by social media accounts infamous for posting defamatory material from undisclosed and/or anonymous sources with zero evidence or any fact checking whatsoever".
"Seeing these lies about me being perpetuated as truths has been infuriating,"continues the defendant's statement. "I have never engaged in the atrocious behavior described and would never conduct myself in the manner that's been alleged. I intend to get to the bottom of this and hold accountable whoever is responsible for originating these claims and viciously spreading them online".