READ IN: Español
On Friday night in SoHo, one of New York's hottest up-and-coming brands unveiled its SS22 collection. In a shop on Crosby Street, Annabolina, known for its unique tube dresses that have taken over the Downtown underground, launched new silhouettes.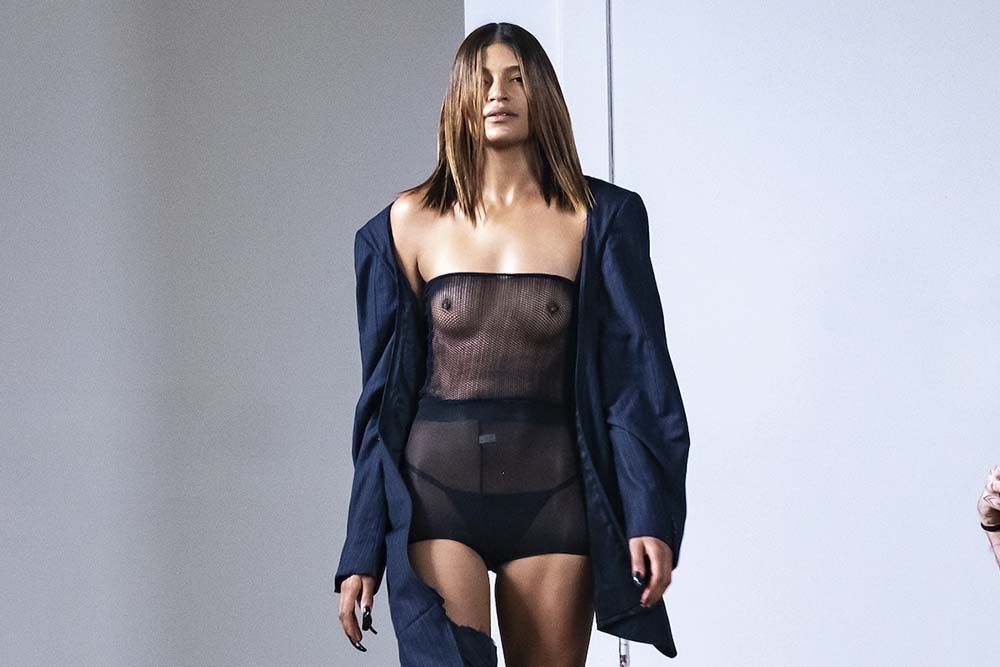 Annabolina's SS22 collection focused on asymmetries and textures, bringing a new attitude to womenswear. Her signature tube dress was remade in latex (usually nylon) and the classic text, "Do whatever you want no one gives a fuck" was replaced by "Drama power fame greed waste money ignorance bliss".
With a soundtrack somewhere between techno and nu-metal selected by Downtown it-girl Sausha, the show marked a triumph for the independent label: no outside investors and no ties to major fashion entities. It was truly a labour of love, among friends, an ode to glamour, Hollywood and celebrity culture.
Annabolina's unbridled devotion to her distinctive aesthetic expression evokes memories of maximalist, glamorous pop culture figures such as Courtney Love and Anna Nicole Smith. "I love superstars and big Hollywood moments like the Titanic or Elvis Presley," she says. "I'm obsessed with celebrities."