READ IN: Español
British street art icon Banksy has resurfaced, publishing a new work on Instagram in solidarity with the Black Lives Matter movement.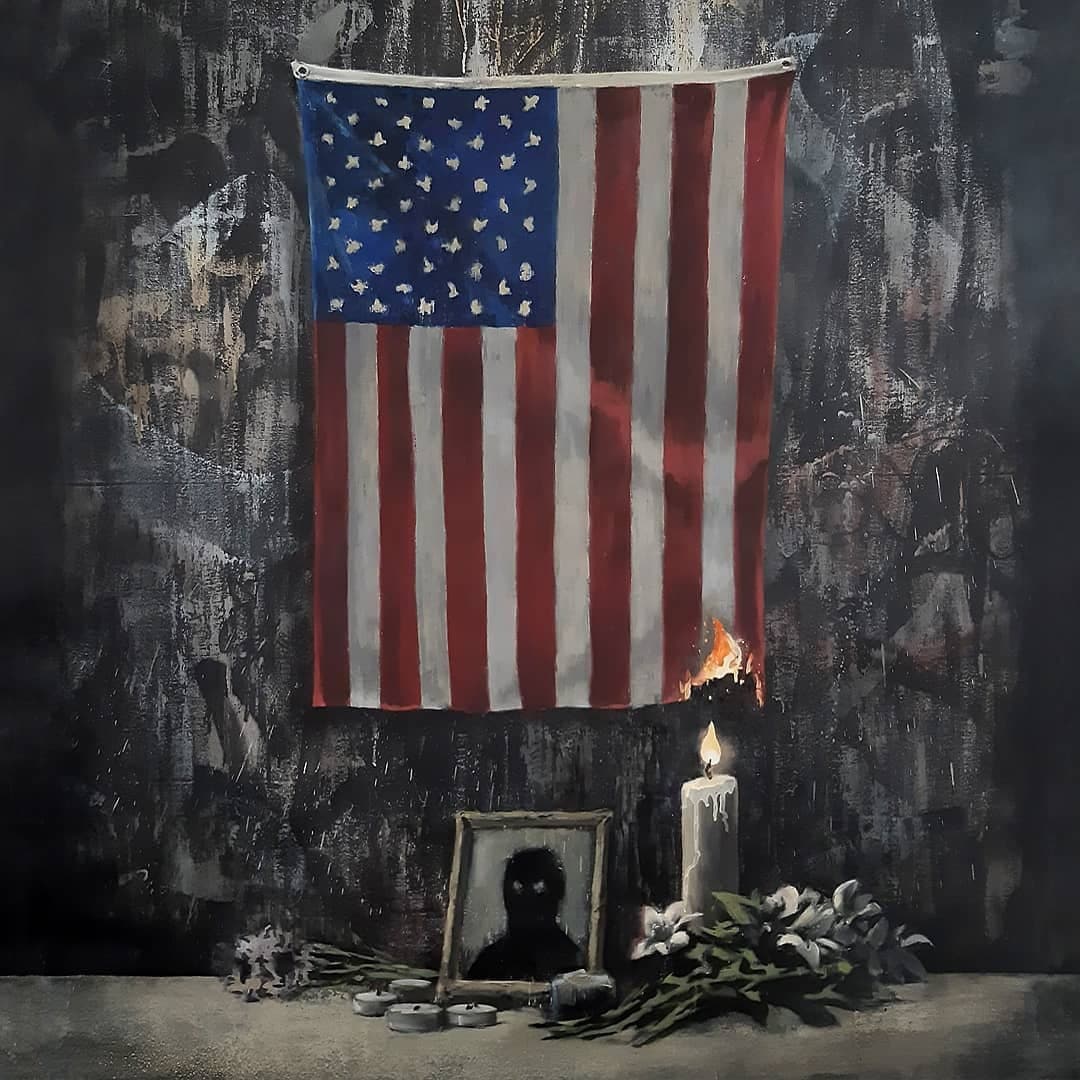 The painting shows a monument with a lighted vigil candle that is beginning to burn an American flag, as well as a portrait of a ghostly figure surrounded by flowers and more memorial candles. The piece is an unspoken acknowledgement of Banksy's support for Black Lives Matter and social justice initiatives in the wake of George Floyd's tragic death. It is also accompanied by a full statement from the artist himself:
"At first I thought I should just shut up and listen to black people about this issue. But why would I do that? It's not their problem, it's mine."
"People of colour are being failed by the system. The white system. Like a broken pipe flooding the apartment of the people living downstairs. The faulty system is making their life a misery, but it's not their job to fix it. They can't, no one will let them in the apartment upstairs."
"This is a white problem. And if white people don't fix it, someone will have to come upstairs and kick the door in."
All the news of the Black Lives Matter in this link.