READ IN: Español
Banksy's urban art is settled at the Círculo de Bellas Artes in Madrid. BANKSY. The Street is a Canvas' displays more than 70 contemporary works elaborated in different techniques by the British anti-establishment artist.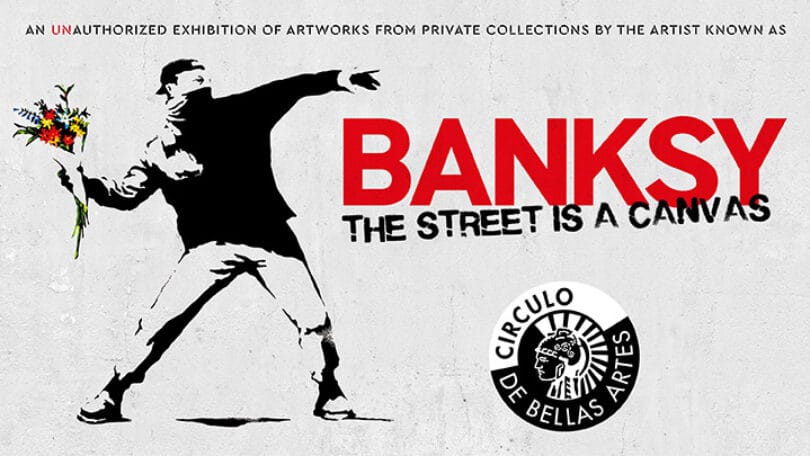 The anonymous artist of the street art scene becomes the vanishing point of this exhibition in which to find creations in oil or acrylic on canvas, limited edition silkscreen prints, painted polymeric sculptures, installations, videos, and pictures. Many of the pieces come from international private collections and are being exhibited in Madrid for the first time ever.
The art installation includes multimedia elements with which to fully immerse oneself in Banksy's artistic universe, and some of his most outstanding works, such as the 'Girl with a Balloon' series, in its original silkscreen print, can be seen offline.
THE STREET IS A CANVAS will be available at El Círculo de Bellas Artes until 9.5.2021. Buy your tickets through this link.