READ IN: Español
At a time when political light is finally being shed in the United States, former President Barack Obama is once again in the spotlight. After sharing a series of lists over the summer, full of contemporary themes by Frank Ocean or J.Cole, he now reveals one of his most personal and eclectic playlists: the one that accompanied him during his stay in the White House.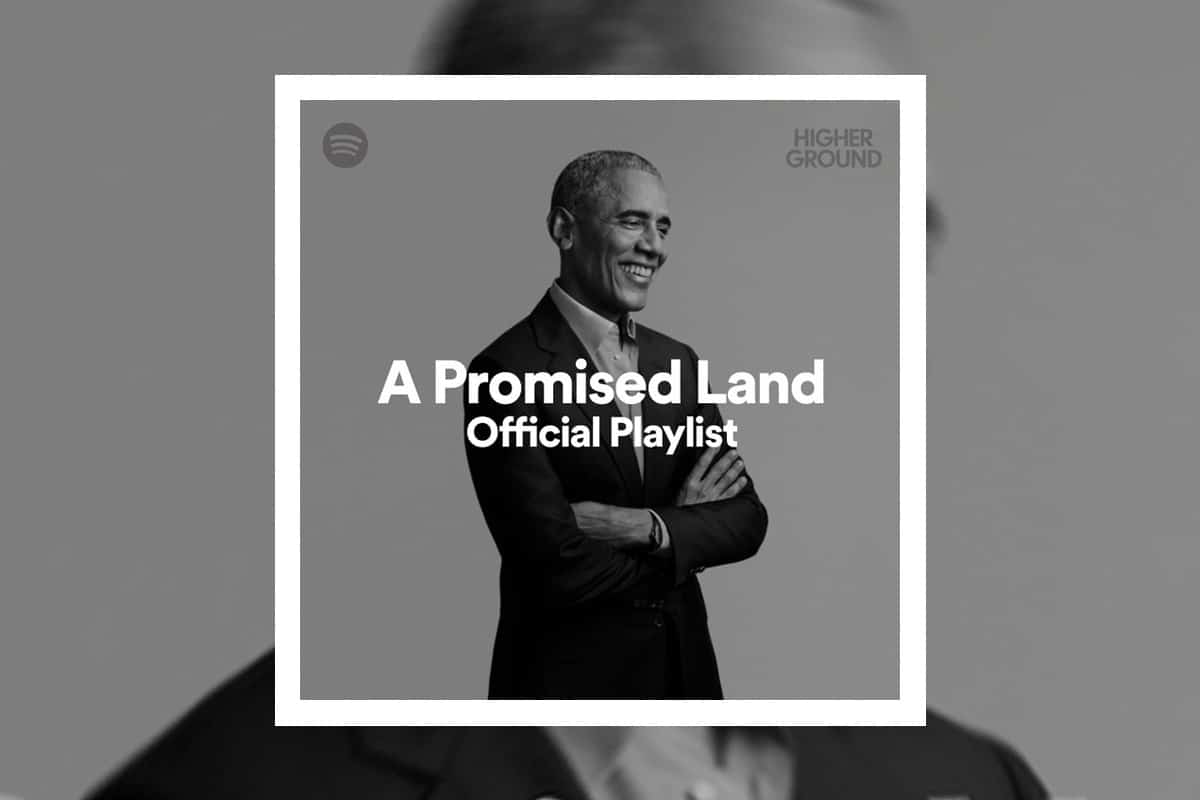 In honor of his book A Promised Land, he shared a special selection of nostalgic tracks that were played during a pivotal time in his life. "Music has always played an important role throughout my life, and that was especially true during my presidency," Obama wrote in a Facebook post along with a screenshot from the playlist.
From Eminem's Lose Yourself to Jay-Z's My 1st Song or Fleetwood Mac's Rhiannon, the list entitled 'A Promised Land' is made up of 20 tracks that come together in an eclectic range of music from various genres and eras.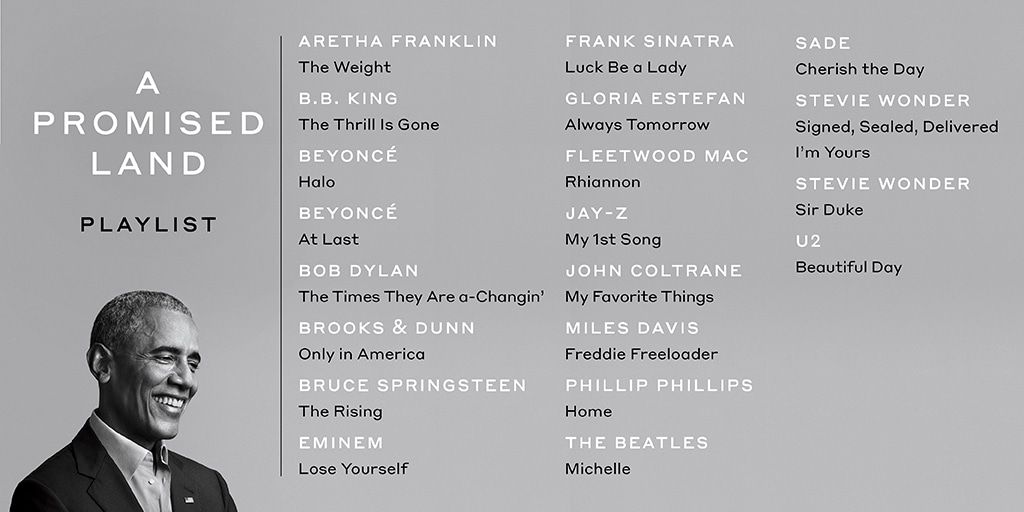 Obama described, in the same FB post, some of his encounters with the artists on the White House playlist:
"While reviewing my notes before the debates, I listened to Jay-Z's 'My First Song' or Frank Sinatra's 'Luck Be a Lady'. During our time in the White House, Michelle and I invited artists such as Stevie Wonder and Gloria Estefan to conduct evening workshops with young people before hosting an evening show in the East Room," Obama says. "And there were all sorts of performances that I will always remember, like Beyoncé performing 'At Last' for our first dance at our opening, Paul McCartney serenading Michelle in the East Room with 'Michelle' and Bob Dylan showing me a smile before he disappeared after his performance in 'Times They Are a-Changin'. So, in honor of my book coming out tomorrow, I thought I'd make a playlist of some of those songs. Hope you enjoy it".
PLAY 'A PROMISED LAND'