READ IN: Español
Berluti partners with Mattel to create the most insider Ken to date. On the occasion of the toy's 60th anniversary, the Parisian brand is putting three Ken figures in its universe and auctioning them off to raise money for the Make a Wish foundation.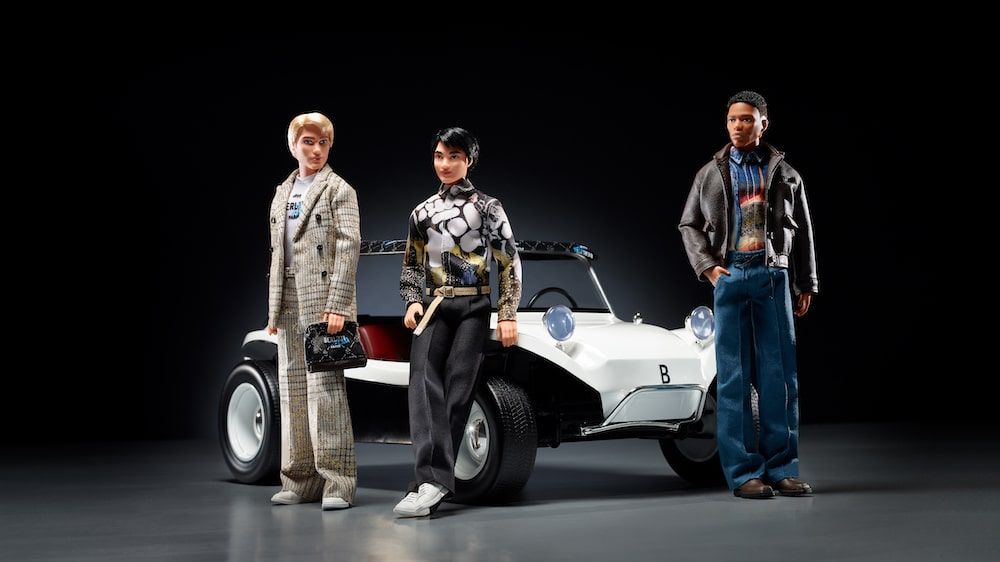 The Berluti x Brian Rochefort miniature collection dresses that diverse cast of Kens situated around a Hot Wheels beach buggy. Among the pieces, we find a brown leather jacket, a silk shirt in vibrant colors, stretch pants, and calfskin Camden shoes.
Other looks are built with a tailored suit with a collaboration logo T-shirt and a Berluti Nino clutch or with an abstract print shirt and leather Stellar sneakers. Berluti's leather goods thus enhance the entire proposal.
"Throughout Ken's iconic history, cultural relevance and diversity have been central to its evolution. These themes align perfectly with Berluti's fashion and values, so it made perfect sense to come together to celebrate Ken's 60th anniversary," concedes Mattel's senior director of Barbie design, Robert Best, about the collaboration.
In addition, the fantasy mode collection has not only been designed in a mini format for the plastic avatars but along with them comes a T-shirt with the Berluti x Ken logo and a mini Nino bag with Venezia leather details.
The trio of Berluti Kens will be digitally auctioned in May. All proceeds will go to the Make-A-Wish* foundation dedicated to making dreams come true for children around the world with serious illnesses.