READ IN: Español
To celebrate its 70th anniversary, BoConcept has chosen Barcelona and the artist Misterpiro to launch its Scandinavian Life With Art programme.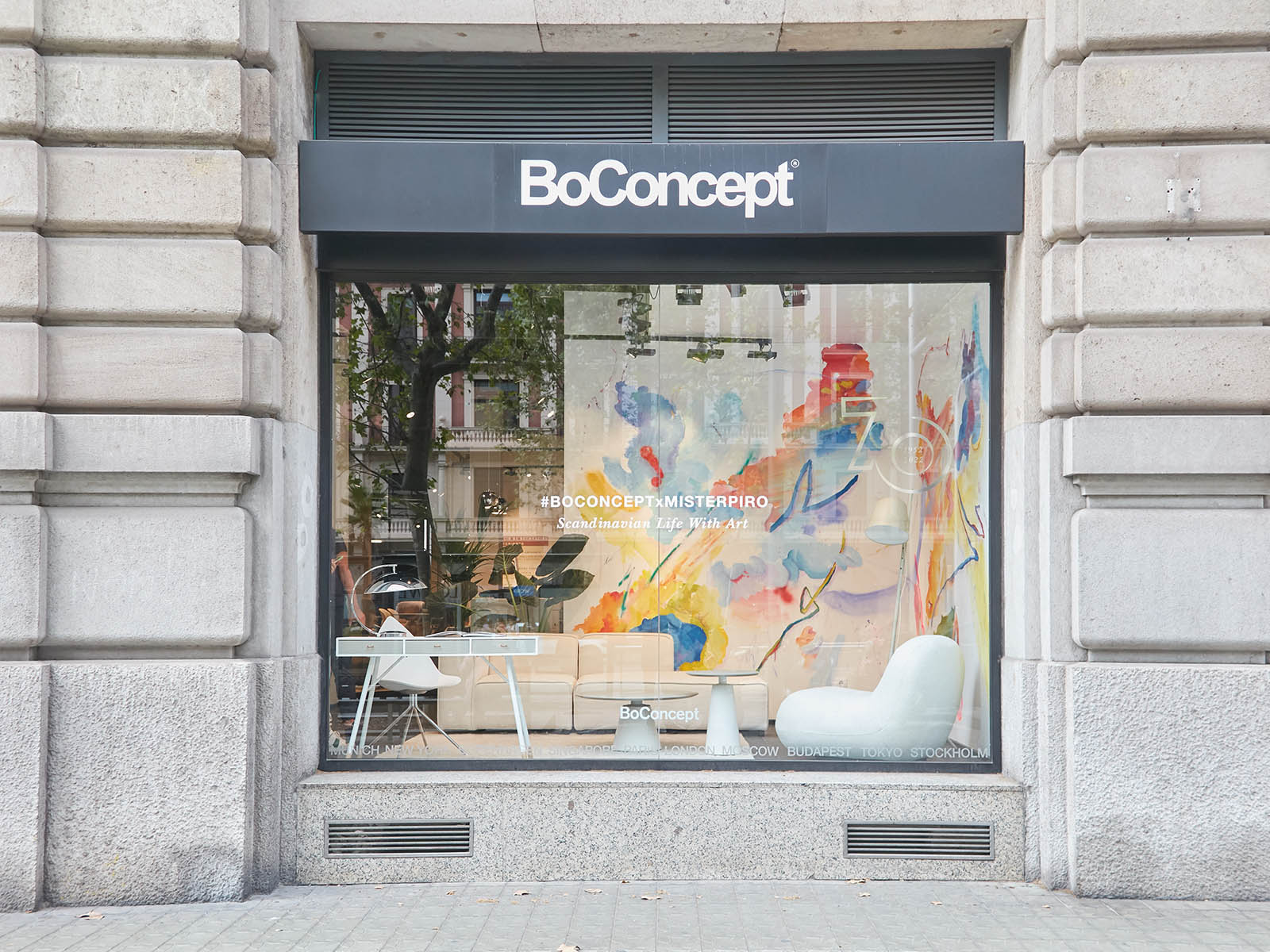 Craftsmanship and design combined with sustainability are the keys to BoConcept. The brand is committed to using natural, durable and functional materials. We see this reflected in its tables that grow with the diners, or its revolutionary murals for the living room. Now, the brand has come up with Scandinavian Life With Art – turning the walls of its flagship store into an art gallery or museum – with the intention of bringing us closer to the latest art and supporting the local scene with interventions or proposals by emerging artists.
For this first edition, the creator chosen is @misterpiro. At 28 years old, he is one of the artists of his generation who has broken frontiers. Andrés' work can be found in places as diverse as New York, Cancun, Palma de Mallorca, Miami, Seoul and Lisbon. Misterpiro's technique is based on improvisation, where the aggressiveness of spray paint and the finesse of watercolour intermingle on all kinds of supports.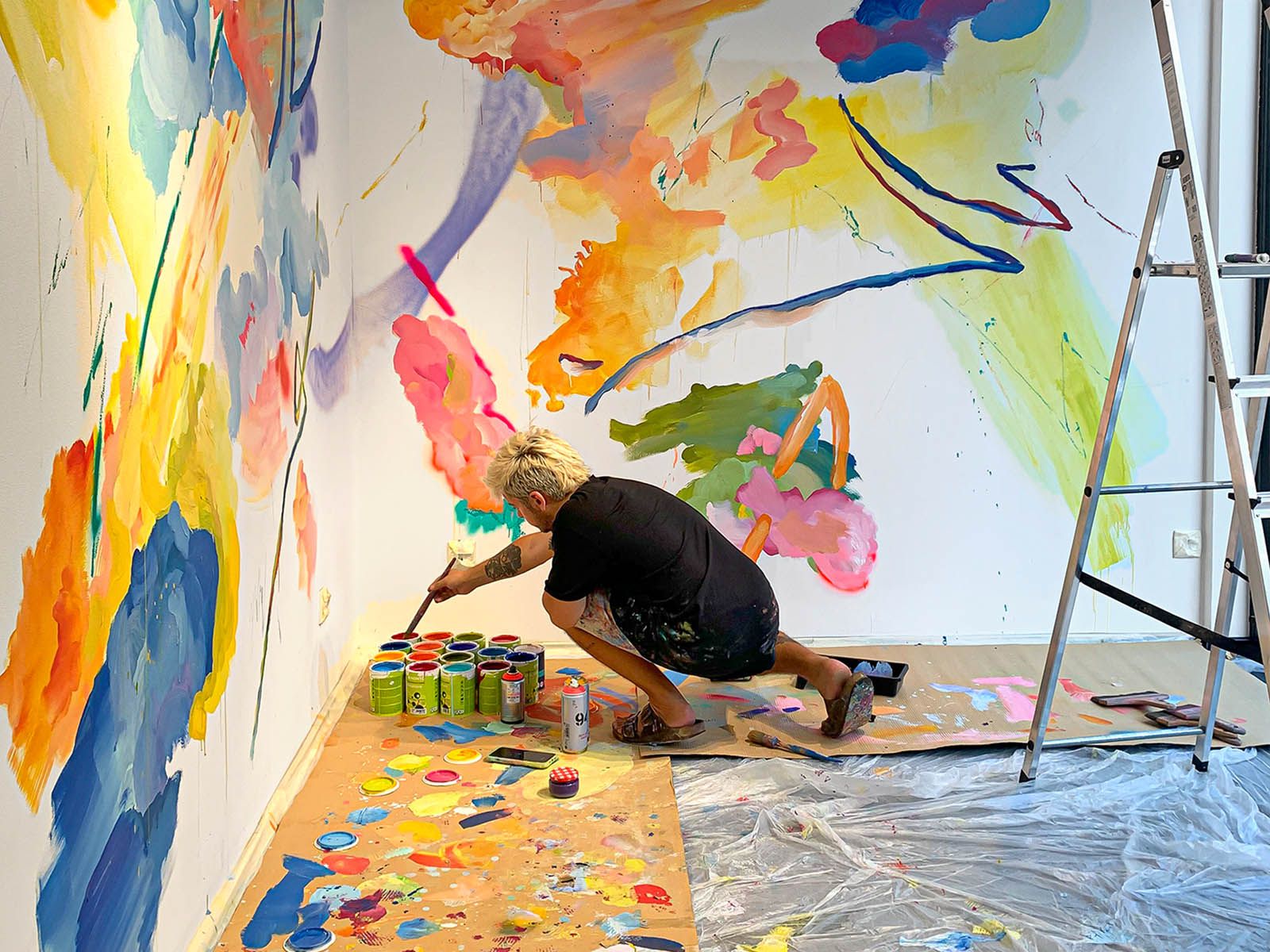 "My first contact with art was through graffiti, when I was only 11 years old. I started creating my first murals in Plasencia, the city where I grew up, without even having any artistic knowledge or training. I grew up and learned in its streets, spray paint in hand, where I was able to experience first-hand the urban art movement that was taking place at the time". Then came the interest to go further and he trained in design at the Complutense University, although in his work he remained faithful to the wall and the canvas, being a multidisciplinary artist as well as an urban one.
"At first, the street work led me to look for more delicate forms and textures than those I achieved with spray paint, while the studio work demanded the strength of graffiti. This is how I began to combine two apparently opposing worlds and through this mixture, I found myself. Little by little I discovered my own style: watercolour and traditional studio techniques, brought to public spaces in large formats", says the artist.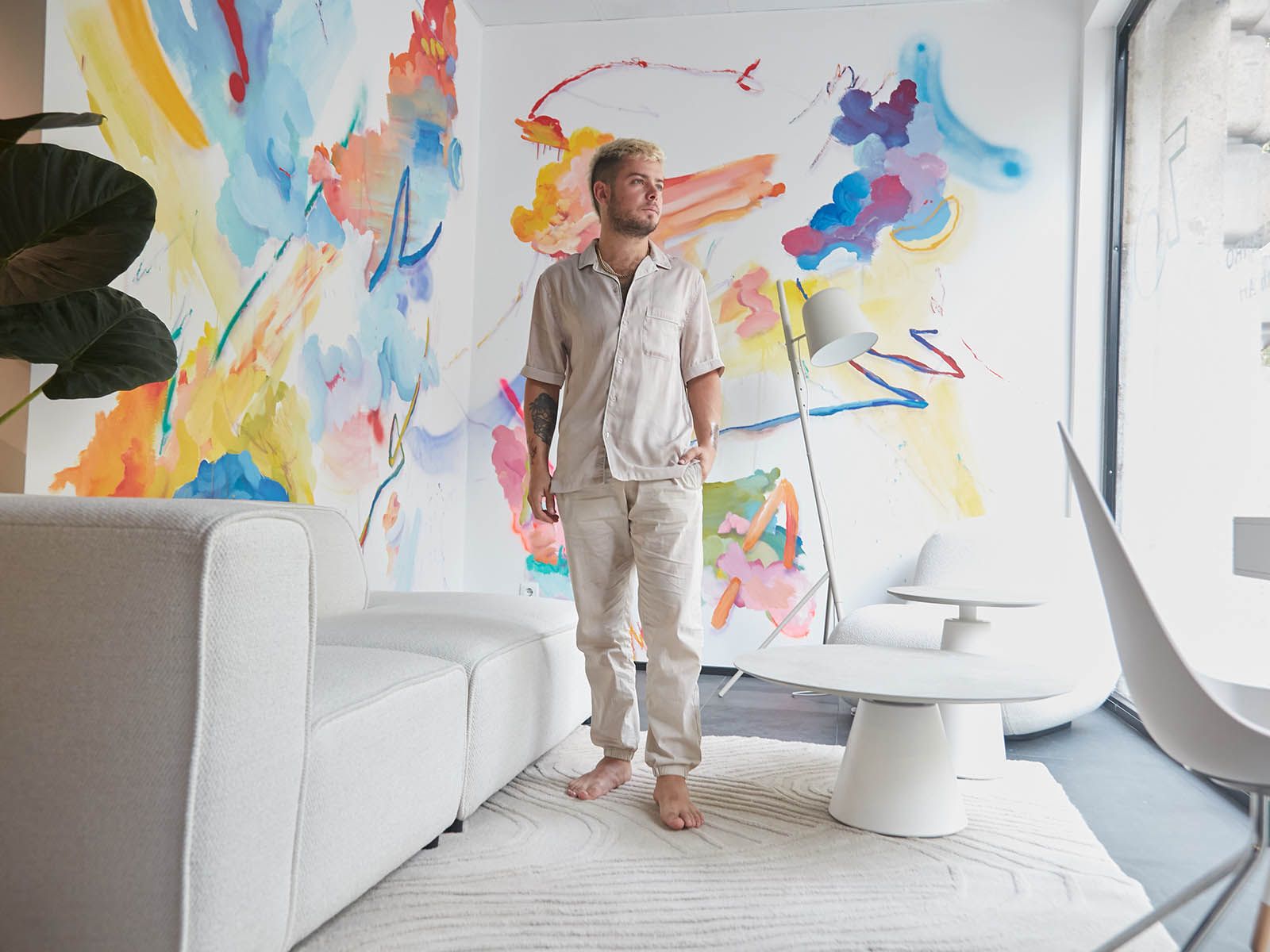 La Diagonal is tinged with a rainbow of art
Misterpiro's proposal for Scandinavian Life With Art breaks with the usual conception of art in a living room. It forgets the usual supports, canvas or paper, to create a large mural that envelops the entire space. In this way, he follows in the tradition of great masters such as Raphael, Michelangelo and Tintoretto, or closer to home with Jean Cocteau, Matisse, Sert, Diego Rivera…
"Although I hate flying, I find inspiration in celestial landscapes and I am obsessed by the light of the sunset and its chromatic range, always recurrent in my work. I am inspired by Turner's light or Monet's impressionism and Bacon's figurative works, their deformation and ambiguity, or traditional oriental paintings. But also the overloading and baroque of Zimmermann, Rubens or Caravaggio; or the sculpture of Bernini". And, he adds, "I also find stimuli in contemporary expressionist and abstract painting, nature, fashion and, above all, in music".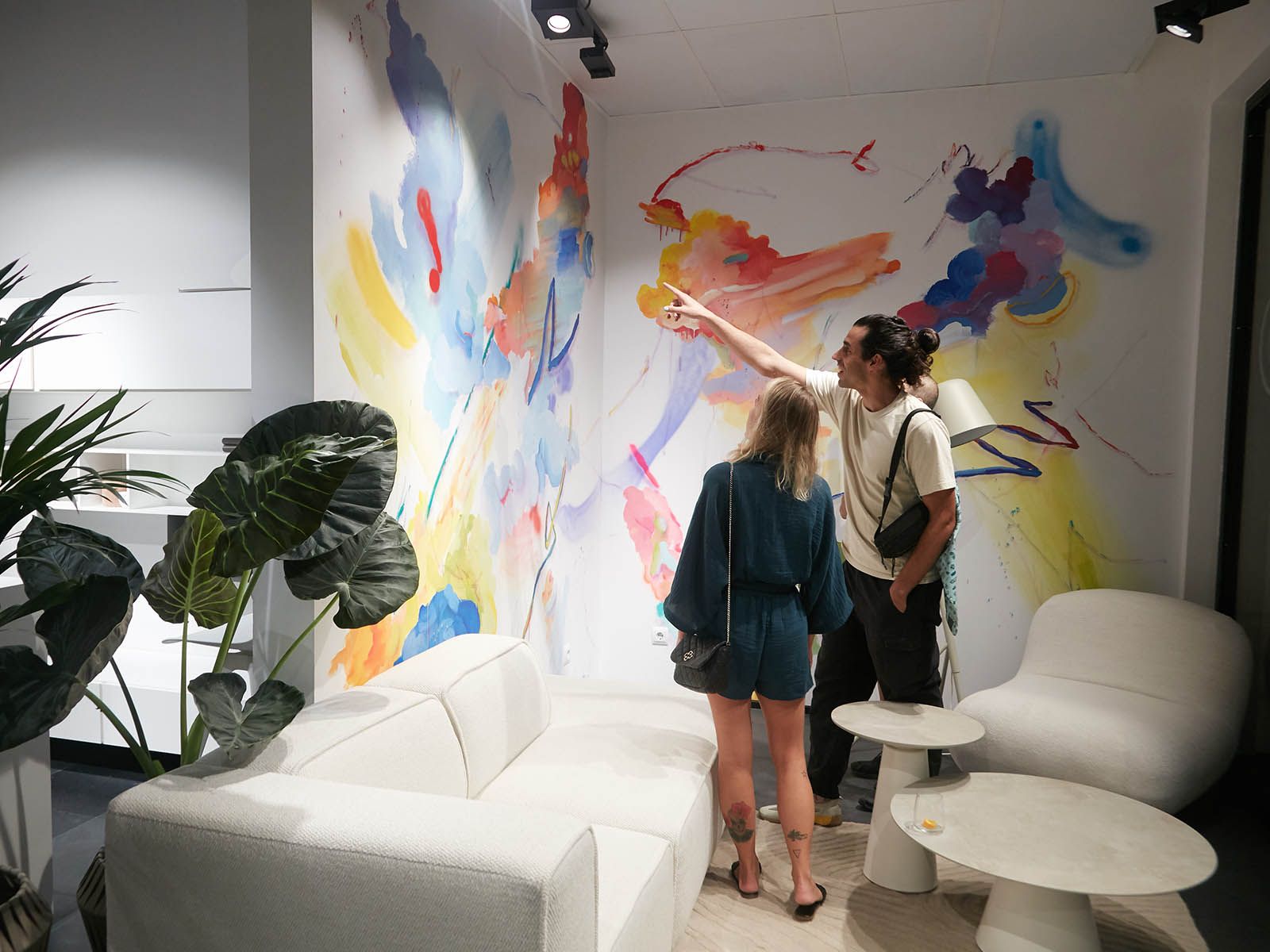 At 558 Avenida Diagonal in Barcelona, we find the colour of the artist – who wildly takes over the walls with a mural – and the subtlety of Scandinavian forms, with a selection of icons of the brand – among them the Carmo sofa, the Chelsea armchair, the Cupertino desk or the Outrigger lamp – "I want the spectator to let himself go, to get into the piece and travel through it without thinking about anything, like when you travel by plane and look out of the window. But they can also reflect and find their own meaning, if they want to!".
HIGHXTAR. meets Art Basel w/ Misterpiro & Sabek | Powered by Levi's.