READ IN: Español
Last year, Harry Styles became the first solo male to star on the cover of Vogue in a dress. While this action was meant to celebrate freedom, it also raised some questions about not being an actual member of the LGTBQ+ community. Among them is actor Billy Porter, who has just spoken out about it.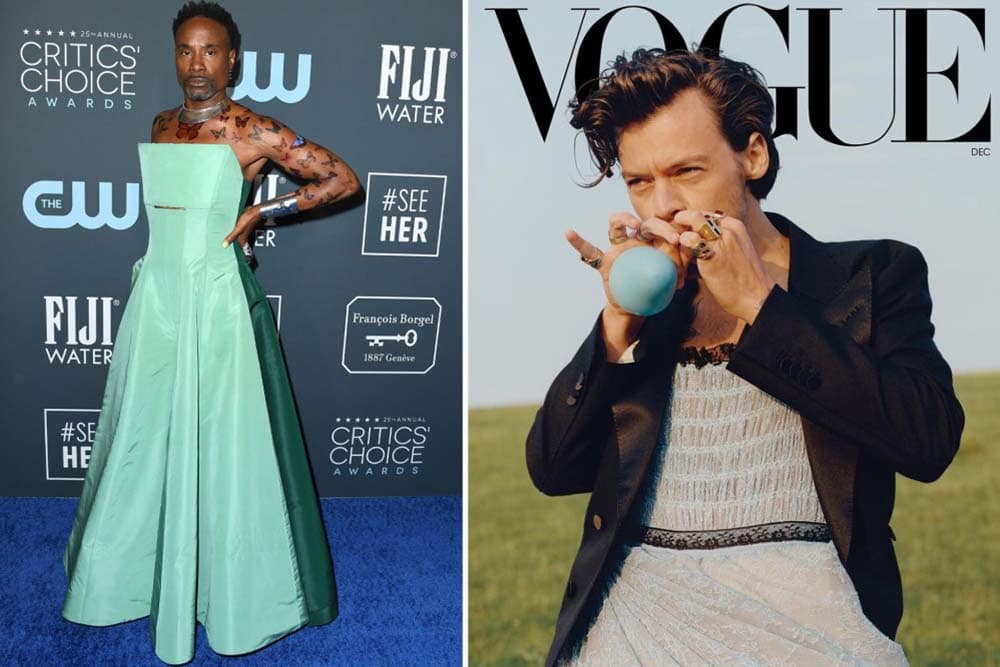 The artist, singer, actor and style icon of genderless fashion has publicly given his opinion on a straight white man making the cover and declaring himself a revolutionary act. In fact, he names himself as the pioneer of wearing dresses: "I changed the whole game. Me. Personally. I changed. The. Game. Total. And that's not ego, that's just a fact. I was the first one to do it and now everyone is doing it."
The Pose star and his arsenal of beautiful gowns have become iconic on the red carpet and always put him on best dressed lists. For him, Harry Styles' cover was a disappointment, given that he was forced to "struggle with everything to get to the moment where he is now and be able to look the part in a dress for the Oscars", whereas "all [Styles] has to do is be white and skinny".
"I created the conversation [about non-binary fashion] and yet Vogue put Harry Styles, a straight white man, in a dress on its cover for the first time." The actor feels the fashion industry has accepted him because it has to. "I'm not attacking Harry Styles, but… he doesn't care about this, he's just doing it because it's the right thing to do," the American actor explains. "For me, this is politics. This is my life.