READ IN: Español
The world's richest 500 billionaires have earned more in 2020, the year of a global pandemic, than 165 million Americans in their lifetime.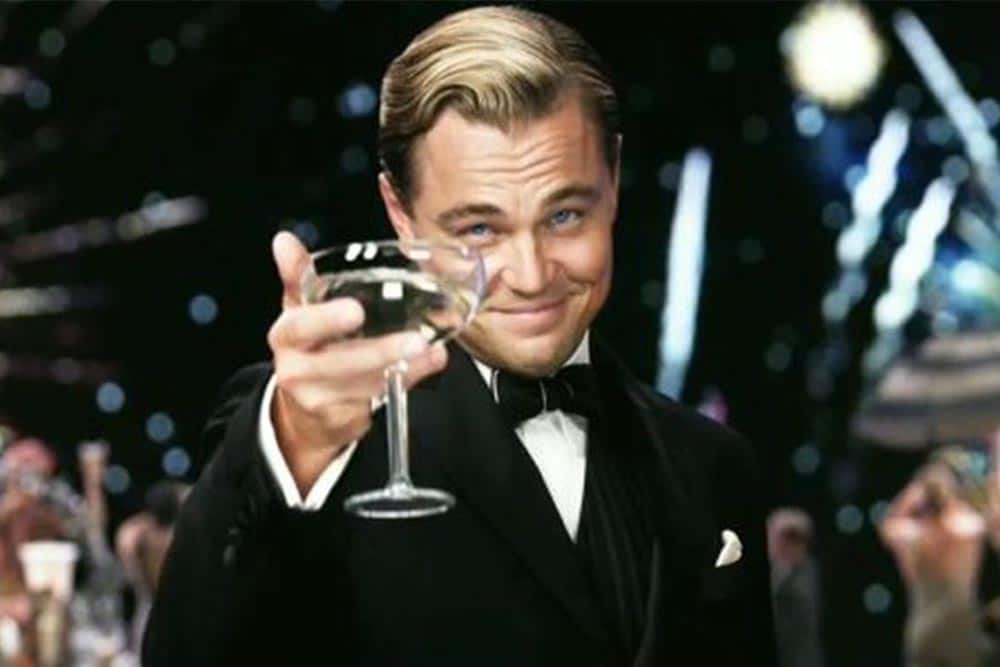 Bloomberg's year-end report on the wealth of the world's top billionaires shows that the world's richest 500 people added $1.8 trillion to their wealth in 2020. Thus accumulating a total net worth of $7.6 trillion.
Fueling the old saying "The rich get richer and the poor get poorer". 2020 was affected by global poverty due to the COVID-19 pandemic (loss of jobs and imminent bills). Although the Bloomberg Billionaire Index recorded a historic 31 percent increase in profits for the world's richest people. 
To put it all into perspective, Dan Price, entrepreneur and advocate for fair wages tweeted: "The 500 richest people in the world amassed as much wealth in 2020 as the poorest 165 million Americans have earned in their entire lives." With this continued trend, the future does look bleak as it is forecasted that the pandemic is set to send over 207 million people into extreme poverty.
The entrepreneur also revealed that 26 million Americans could not afford basic groceries. This was largely responsible for the rise in crime last November. This problem is made worse by the fact that approximately 12 million people owe approximately $6,000 in back rent to their landlords.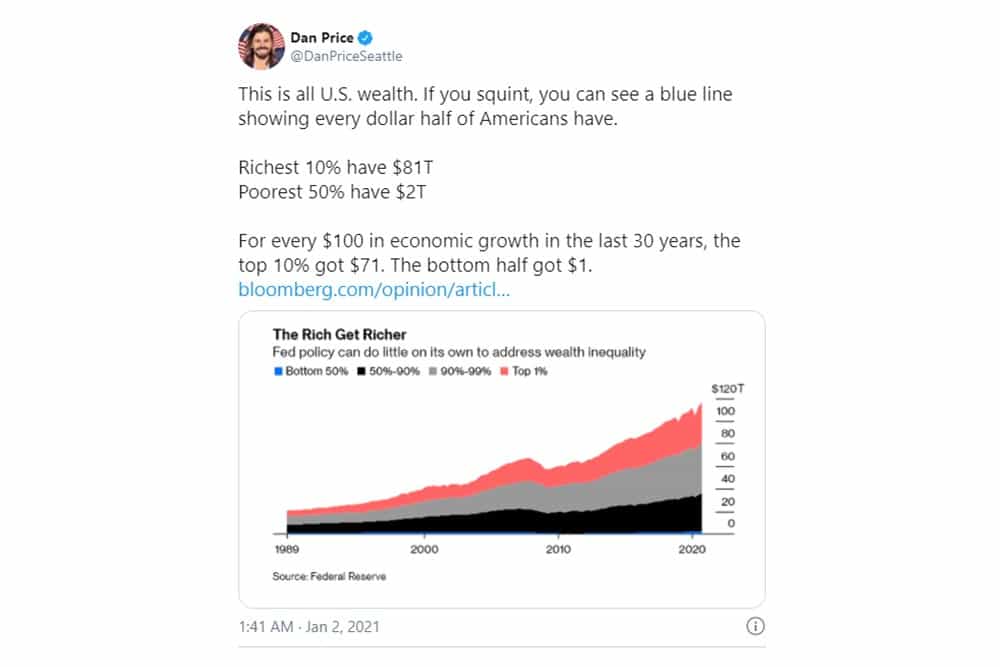 List of the 5 richest billionaires and their growth in 2020:
Jeff Bezos – $190 Billion USD (+$75.4B USD). Source of richness: Amazon
Elon Musk – $170 Billion USD (+$142B USD). Source of richness: Tesla Motors and SpaceX
Bill Gates – $132 Billion USD (+$18.6B USD). Source of richness: Microsoft
Bernard Arnault – $114 Billion USD (+$9.15B USD). Source of richness: LVMH
Mark Zuckerberg – $104 Billion USD (+$25.2B USD). Source of richness: Facebook