READ IN: Español
We were missing these kinda beats from Pucho. His latin exploration was lasting too much and his defiant lyrics and urban, yankee-inspired rhythms that conquered us needed to be back. "Yelo" is freezing our heart and leaving a deeper message than you can expect.
El Madrileño is back on track with this rogue "Yelo" and an undercover beef. One of the main elements on the video and the C. Tangana hit's promotion is the chain hanging on his neck, where a pendant of Lazy Town's Stingy makes a direct reference to Cecilio G's mention of this cartoon as a mockery to Tangana's resemblance with it. Antón (@c.tangana), as bold as you like, went to LongPlay Jewels (@longplayjewels) and asked them to design that piece of bling as shown on his IG posts and the video. It's your turn Ceci.
If we focus on the audiovisual per se, "Yelo" is a constant reminder of Drake's aesthetic. The scene in the supermarket's aisles from "Started from the bottom" is pretty similar to the one shown in Pucho's new hit. But not just that, is the scorpion walking over the diamonds a reference to Drizzy's "Scorpion" album? If someone can hold the Spanish Drake's title, that's Puchito.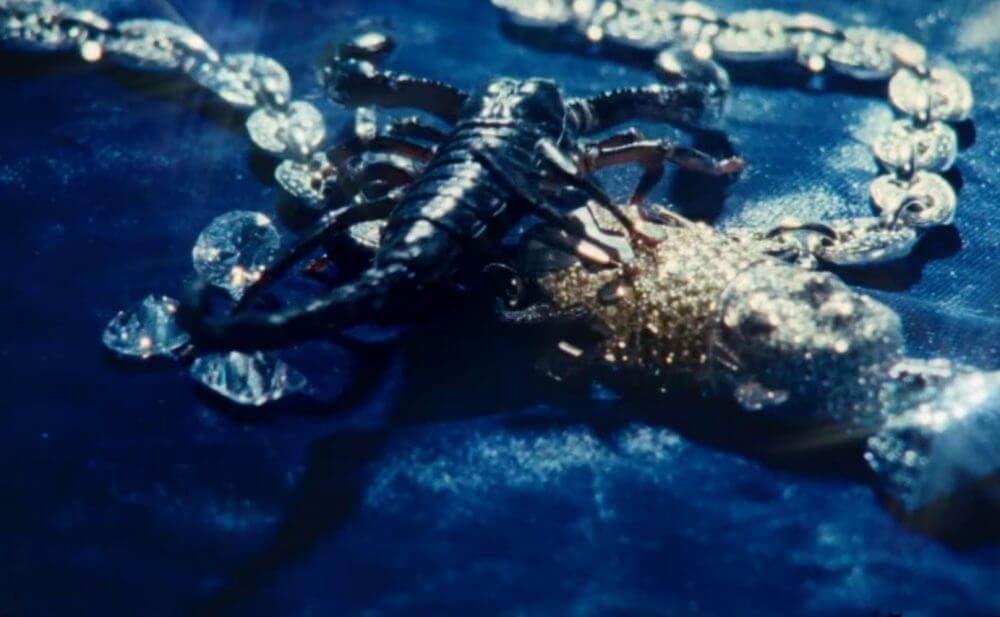 The maturity of his look and the attitude he shows from the very beginning of his career are the perpetrators of him being one of the most respected artists in the urban scene and the responsible of changing the Spanish music industry. For the very first time he's introducing us his crew Vinnie-Chase-style as seen on "Entourage", where we found his photographer and artistic director Javi Ruiz (@javierruiz69), his head stylist Alex Turrión "Turri" (@alexturrion_), his producer Alizz (@alizzmusic) and his manager and the one paying the bills Kigo (@therealkigo). 
The Italian gangster from the 80s aesthetic, and the part where some hockey players skate around them (favorite sport from the Canadian rapper before becoming a Raptor icon) while enjoying themselves is the most clear representation of killing it. After bouncing some booties against the fridges glass doors and flexing a JW Anderson outfit on a G-Wagon, the action continues in the Swiss Alps. In this stunning landscape Tangana appears on a head-to-toes Lacoste fit while a helicopter overflies the space capturing every detail of the outstanding scenario. No strange his heart is all snow.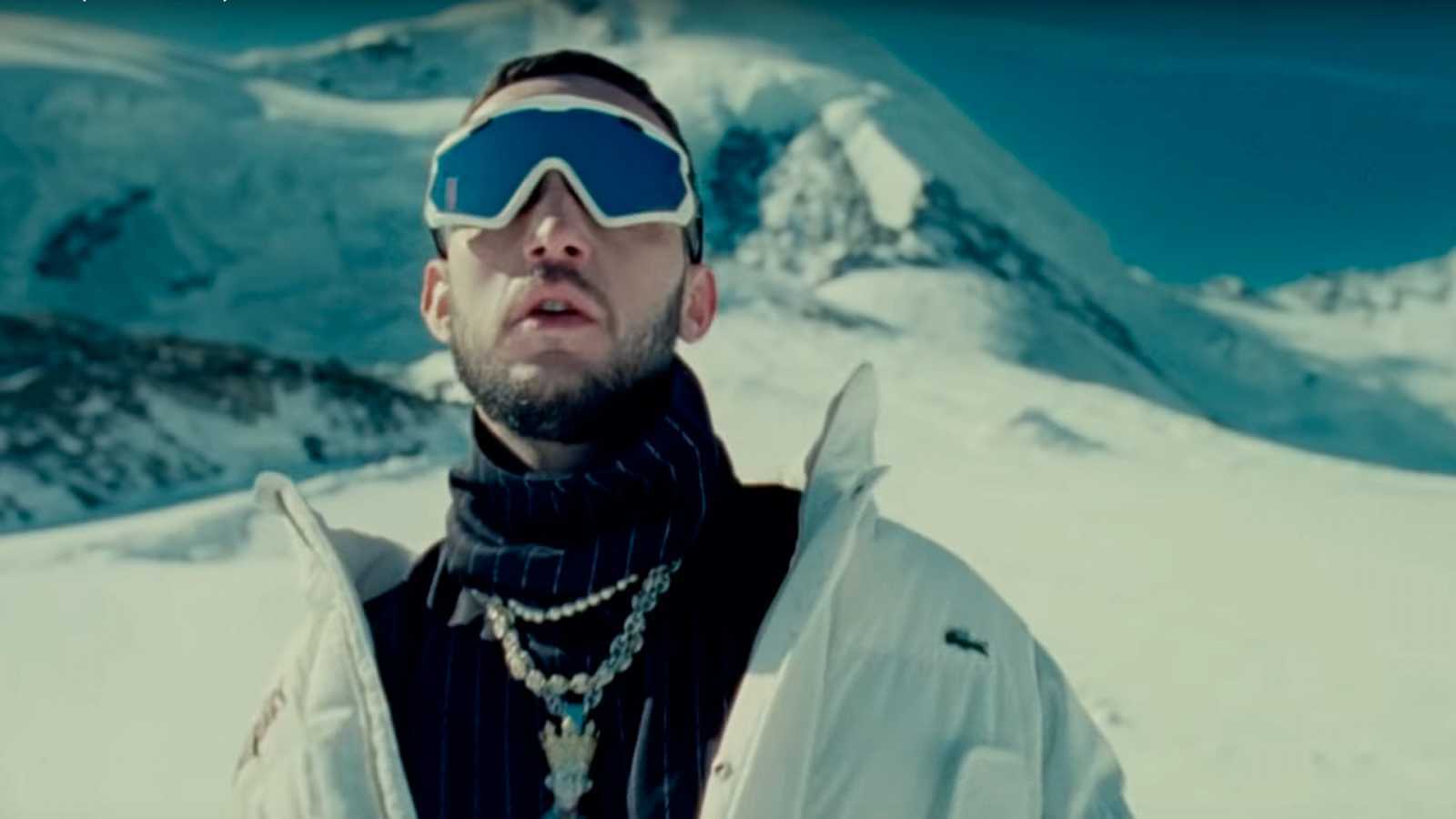 Antón is done with the latin macho mood that possessed him lately and is back to his origins, bringing "Yelo", that will be one of the biggest hits of the year, backed up by his gang in every step he takes on his way to the urban genre's altar.
"Y tú tiri tiritando en un descampao".