READ IN: Español
Without a doubt, one of the most awaited shows of this 70th edition of Mercedes-Benz Fashion Week Madrid. We heard about her for the first time a year ago, when she presented her first collection, SS19. Now she's back at MBFWM, but things have changed a lot since then. After being the winner of this year's Who's on Next award in May, Carlota Barrera has just joined the Spanish Fashion Creators Association (ACME).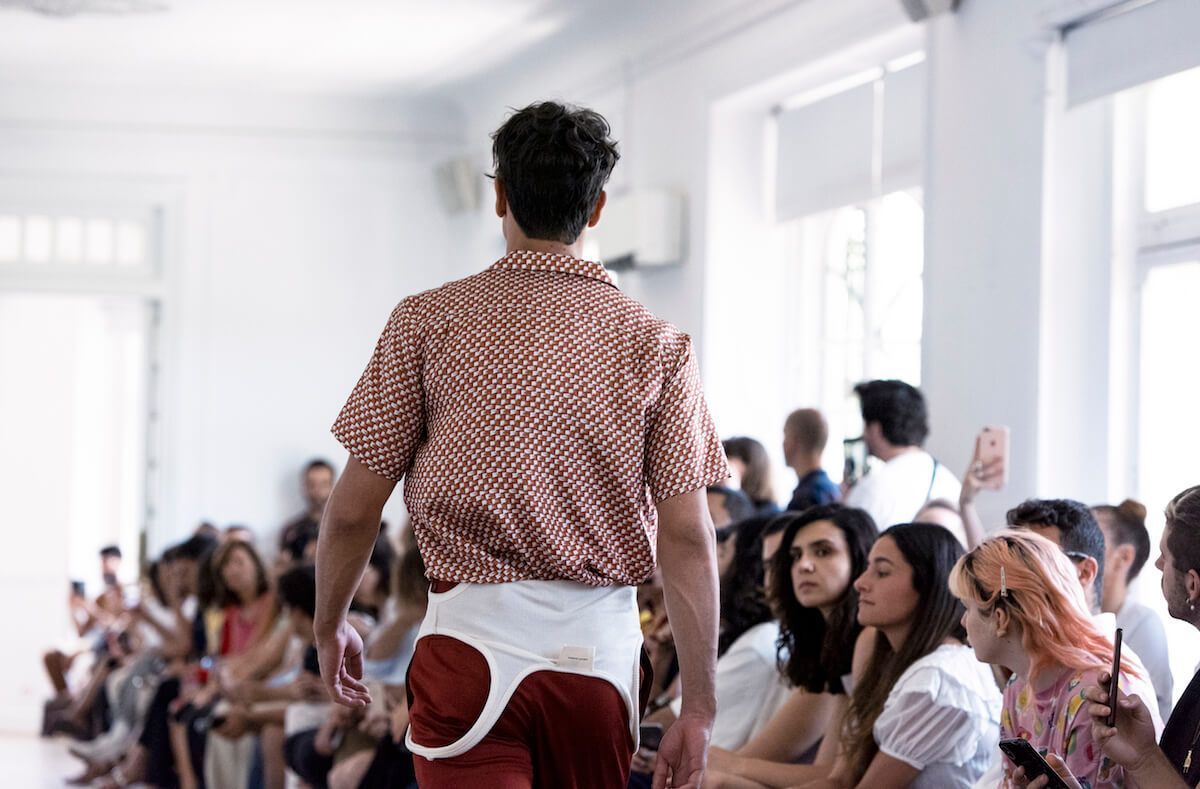 Thanks to the magnitude of the award, Carlota Barrera will be able to continue creating without economic worries and follow in the footsteps of Maria Ke Fisherman, ManéMané or Palomo Spain.
The young Asturian designer presented an exquisite masculine proposal. In fact, it has been the only collection completely for men in this edition. However, the fact that it's masculine doesn't mean that only males can wear it. Even the designer herself has confessed that she sometimes buys men's clothes. Her fashion is the seam of diversity.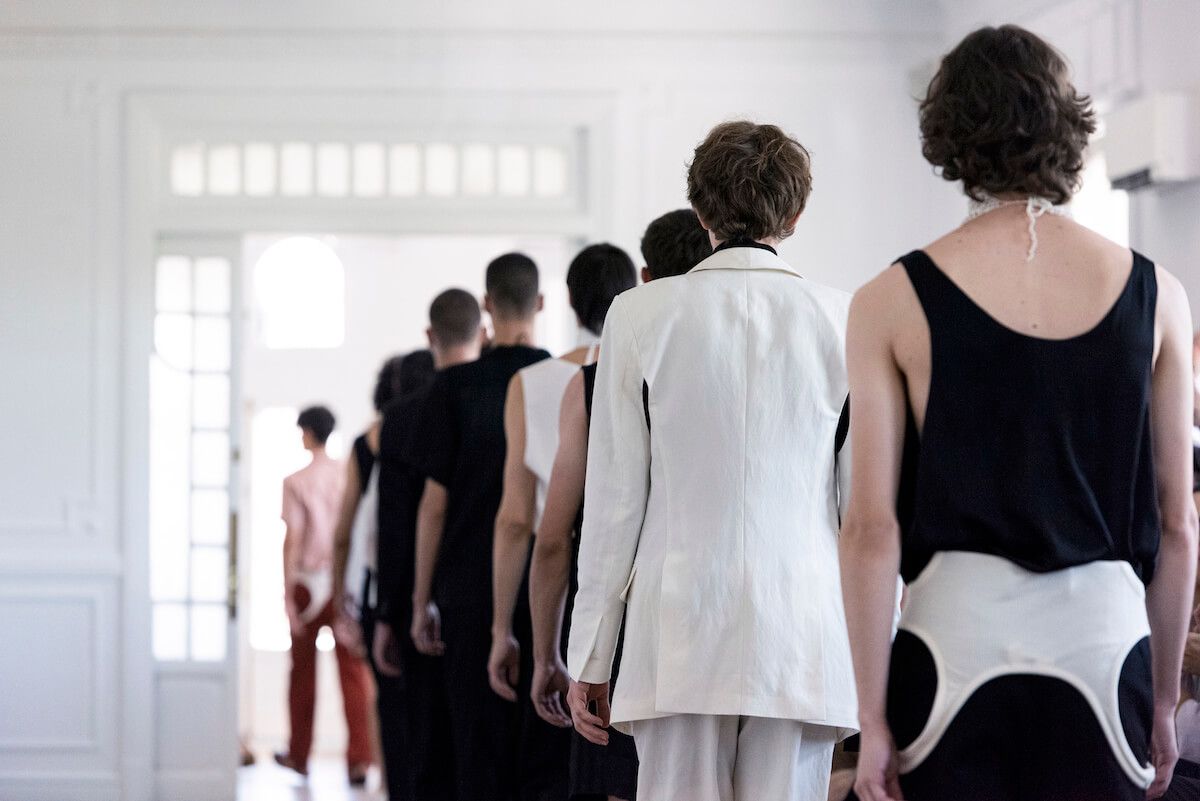 The collection, entitled "Treacle" and inspired by the 1970s, experiments with the visual code of the time. As it could not be otherwise, tailoring was the protagonist. Of course, the low-cut shirts. Carlota Barrera is once again betting on the colours that are gradually becoming the emblem of the house: off-white, brick red and black.
Carlota Barrera SS20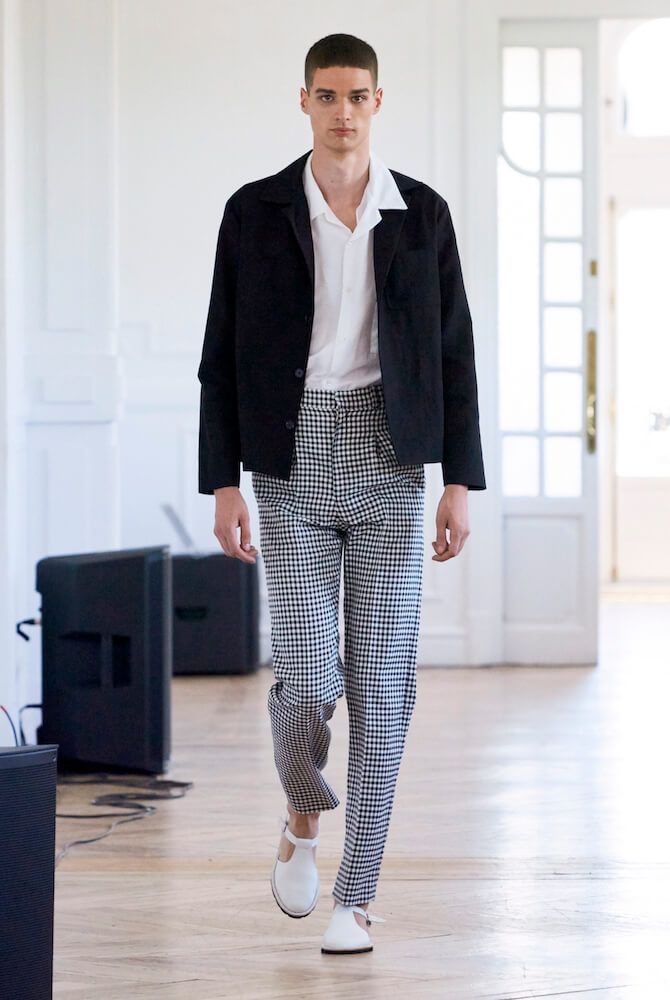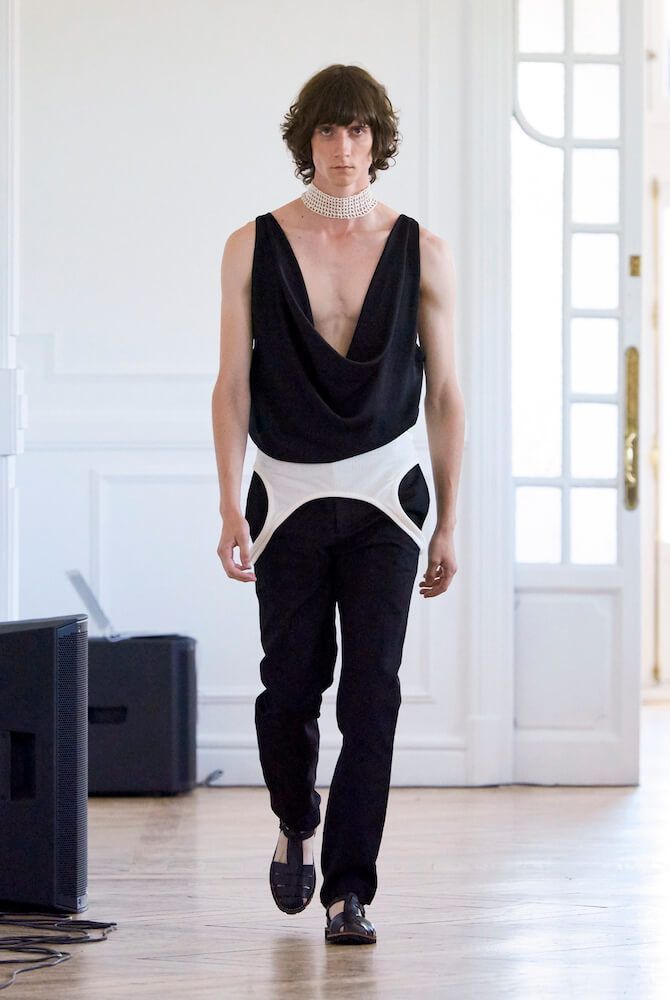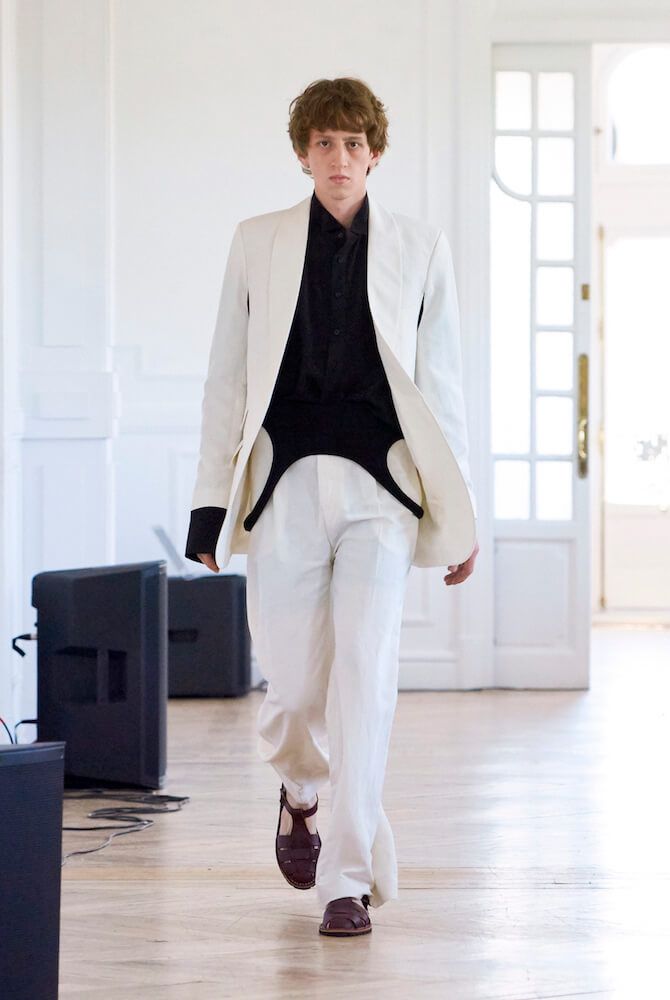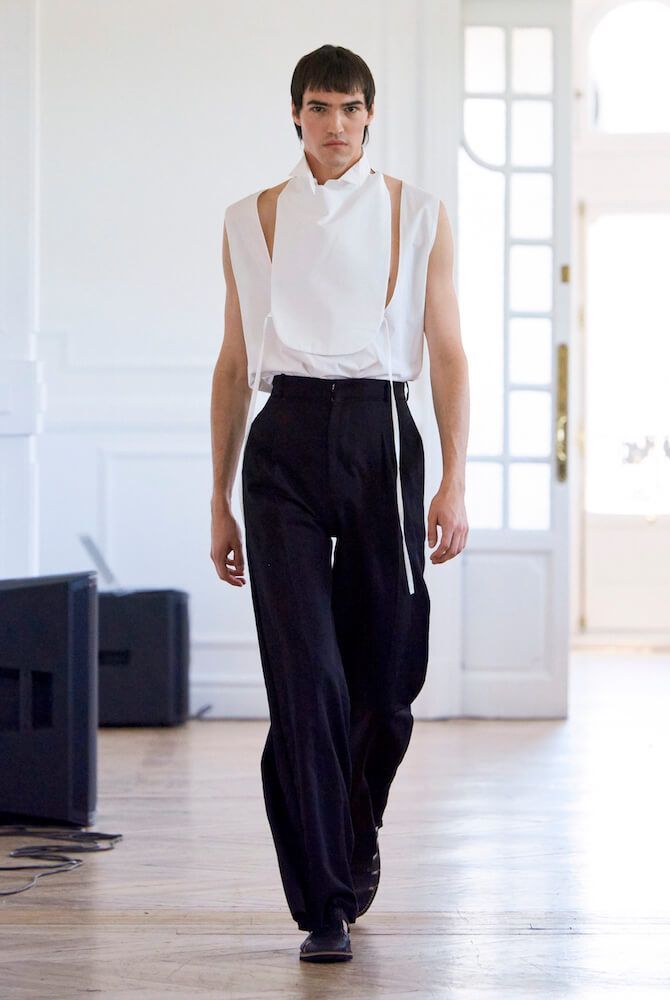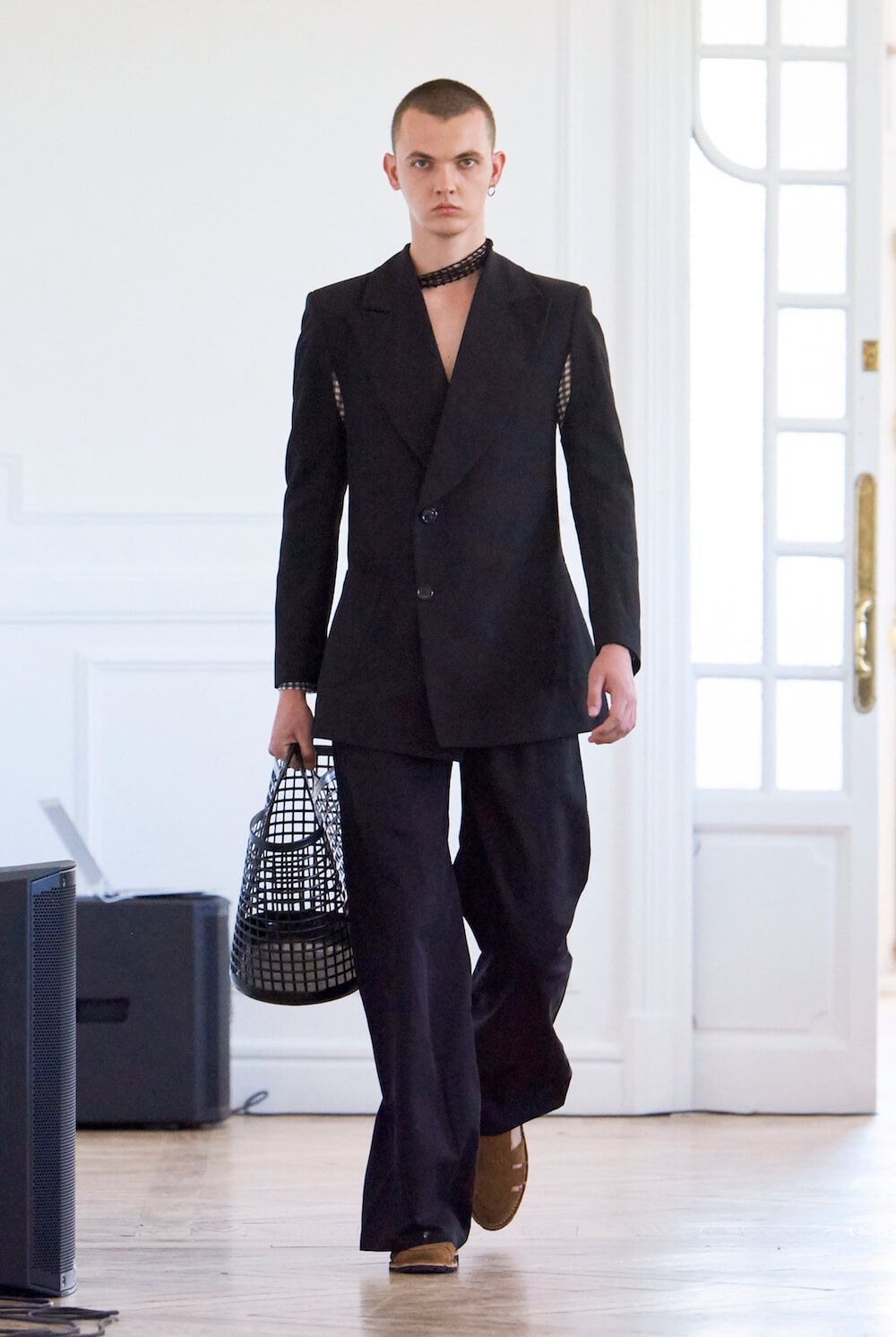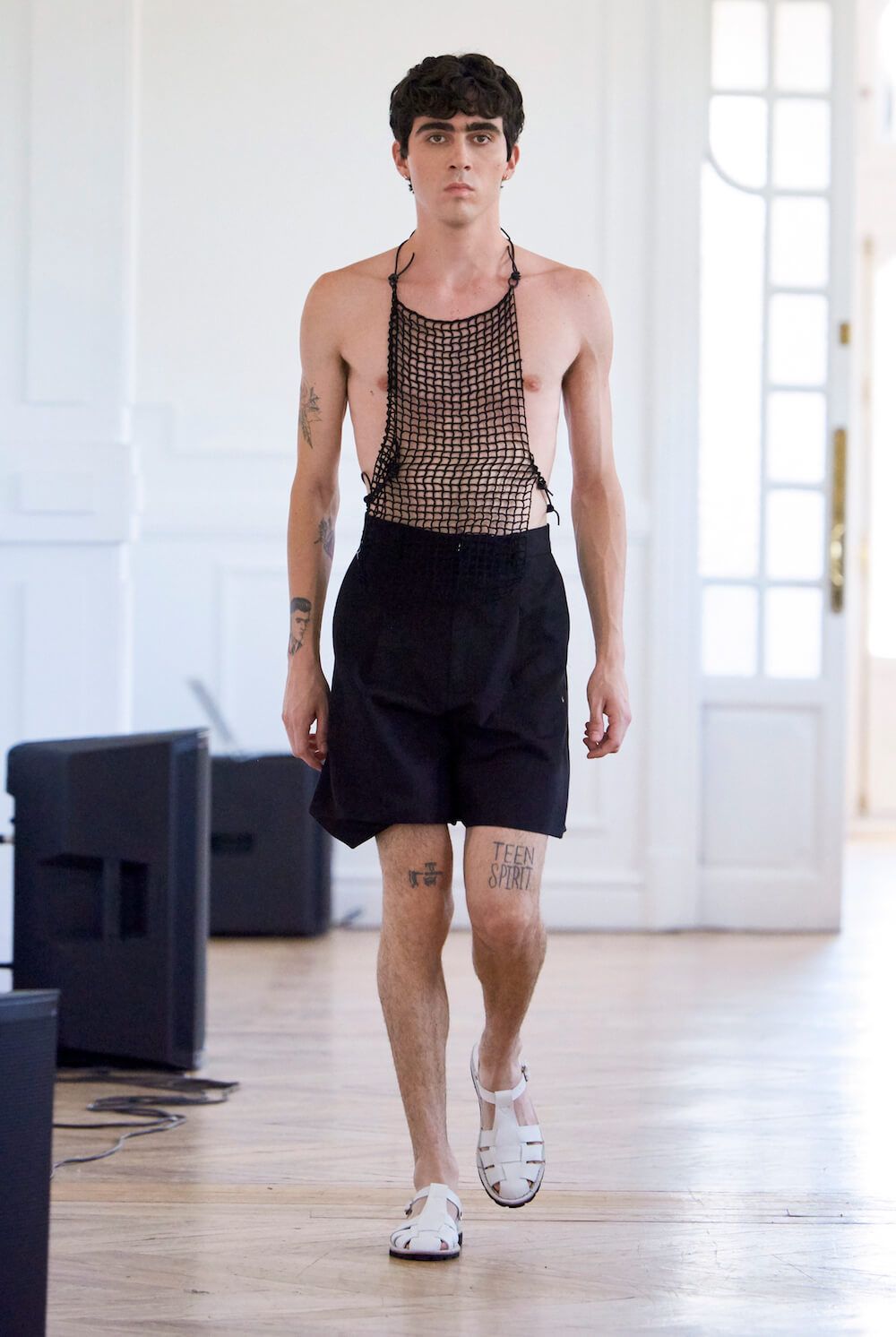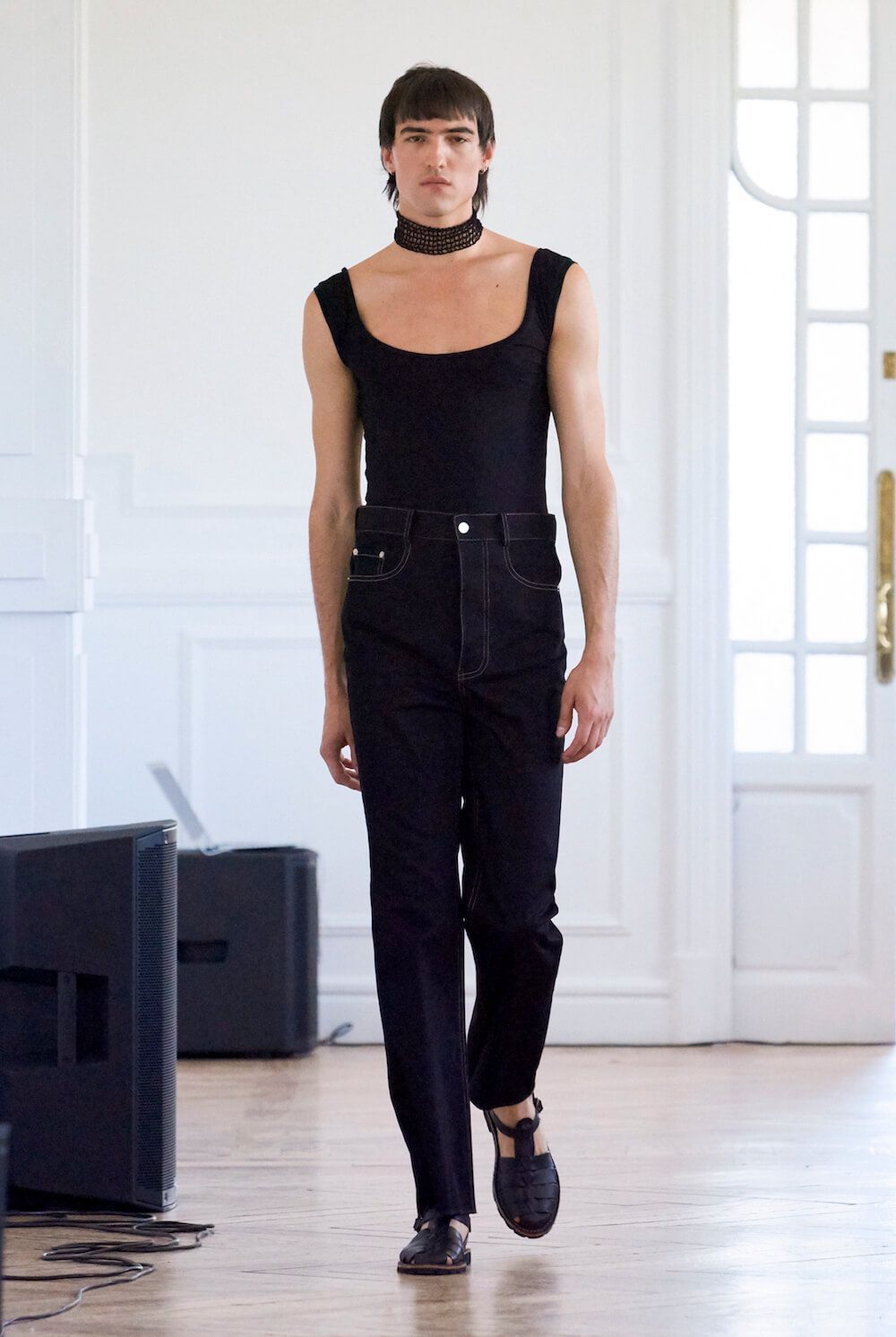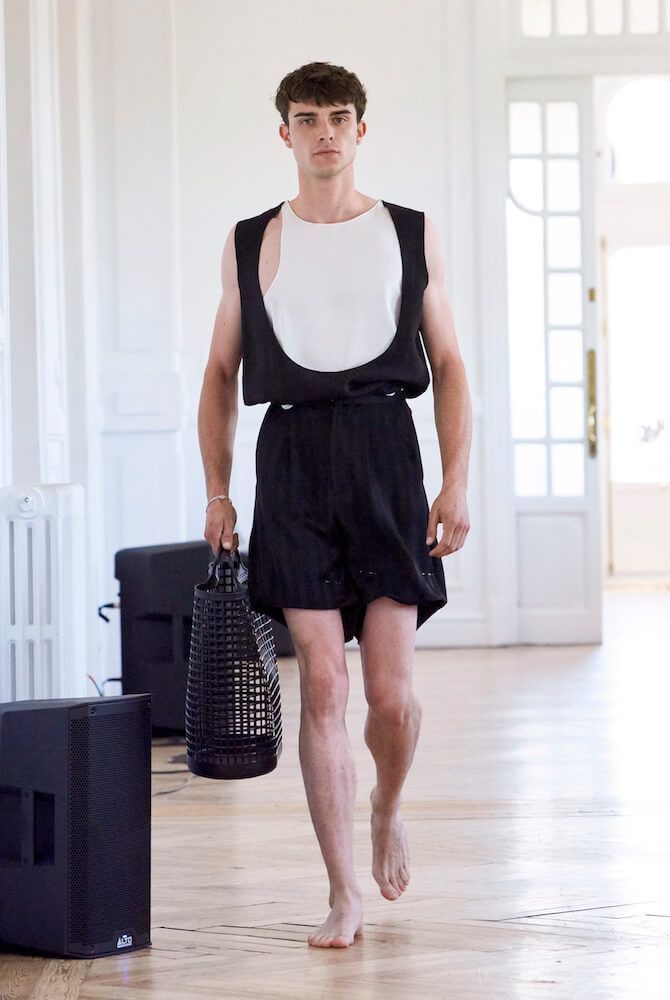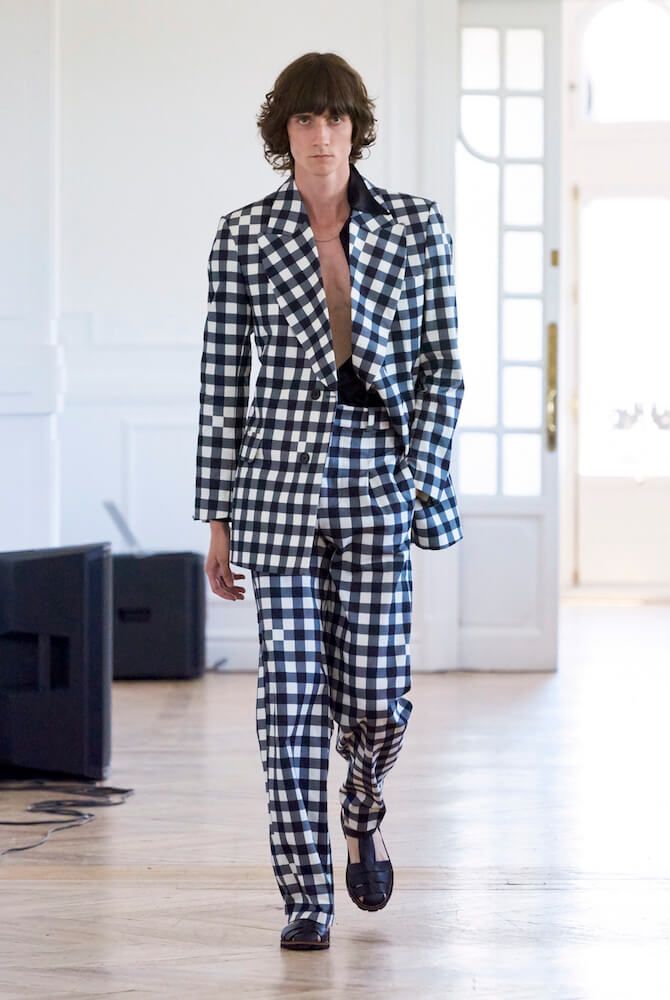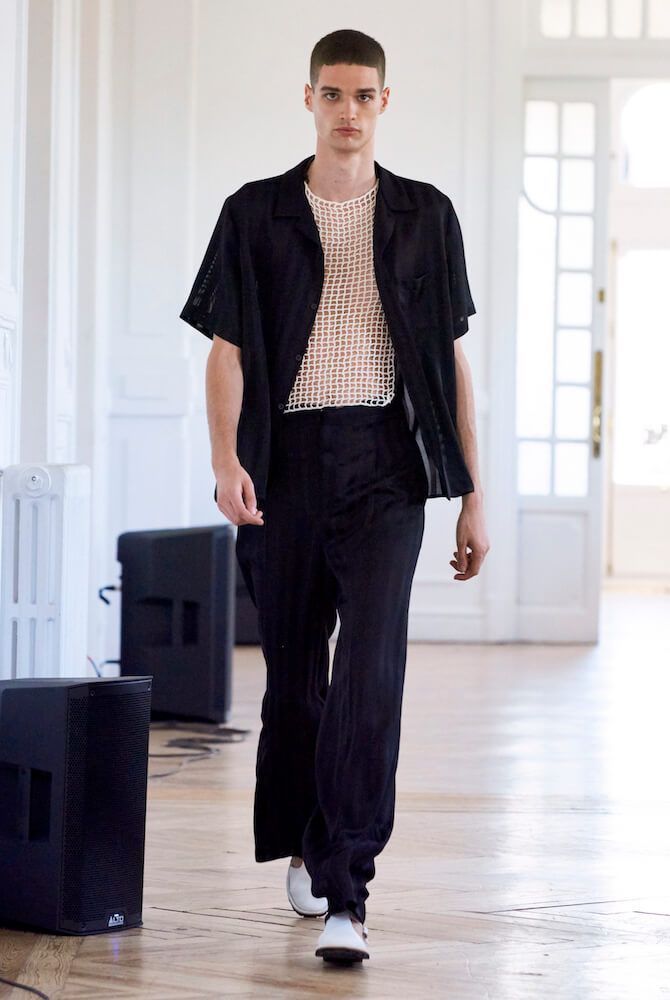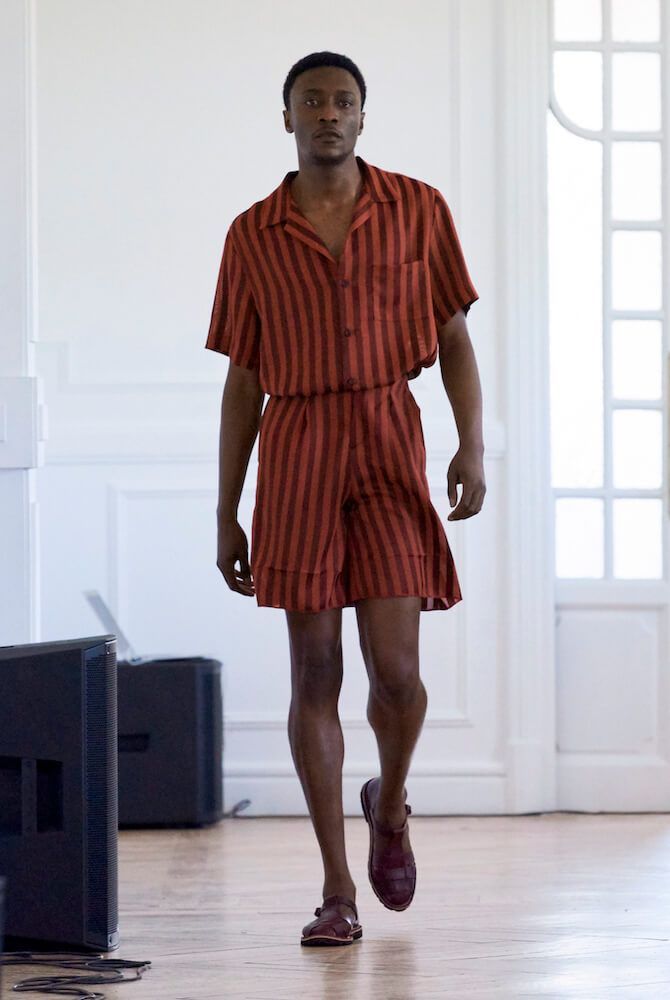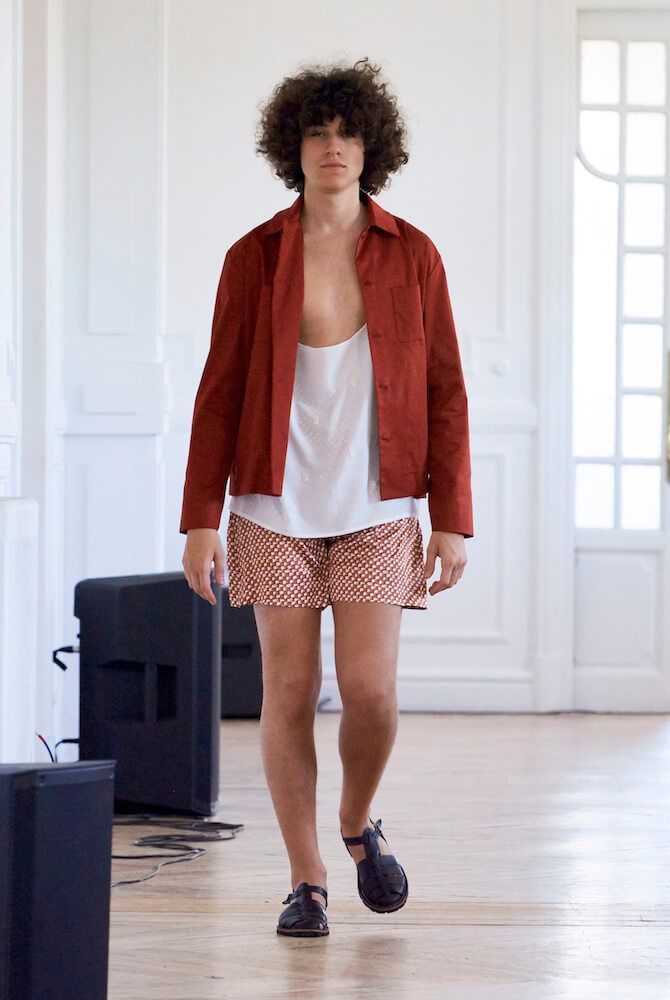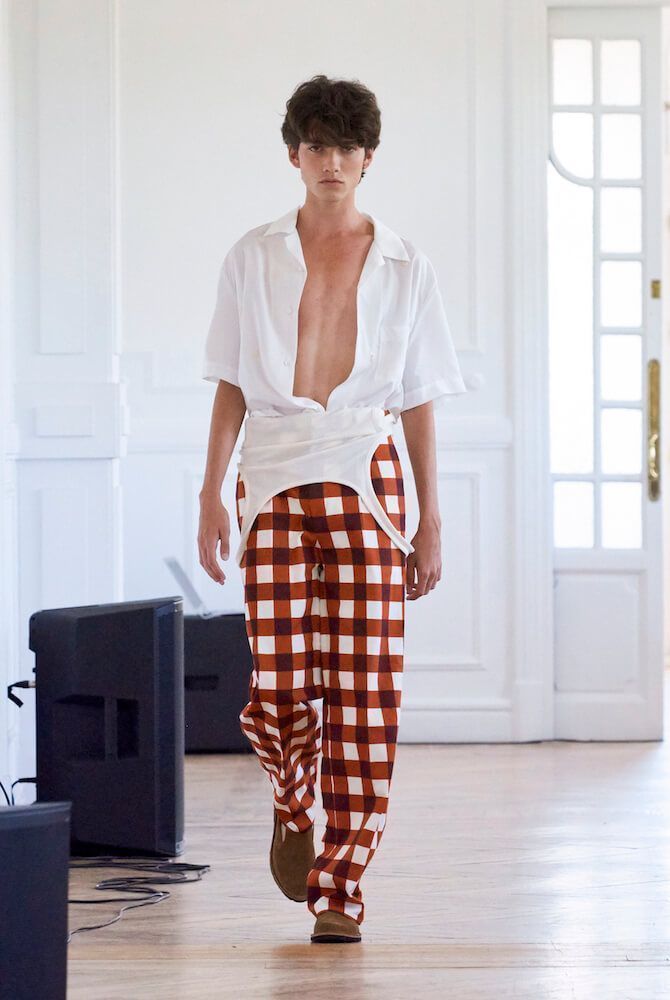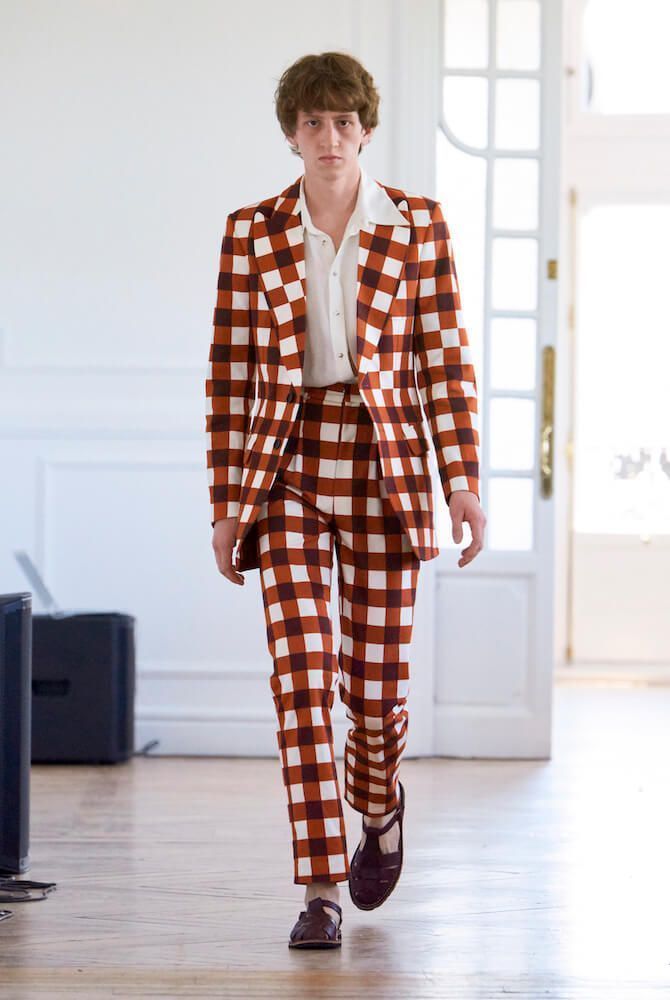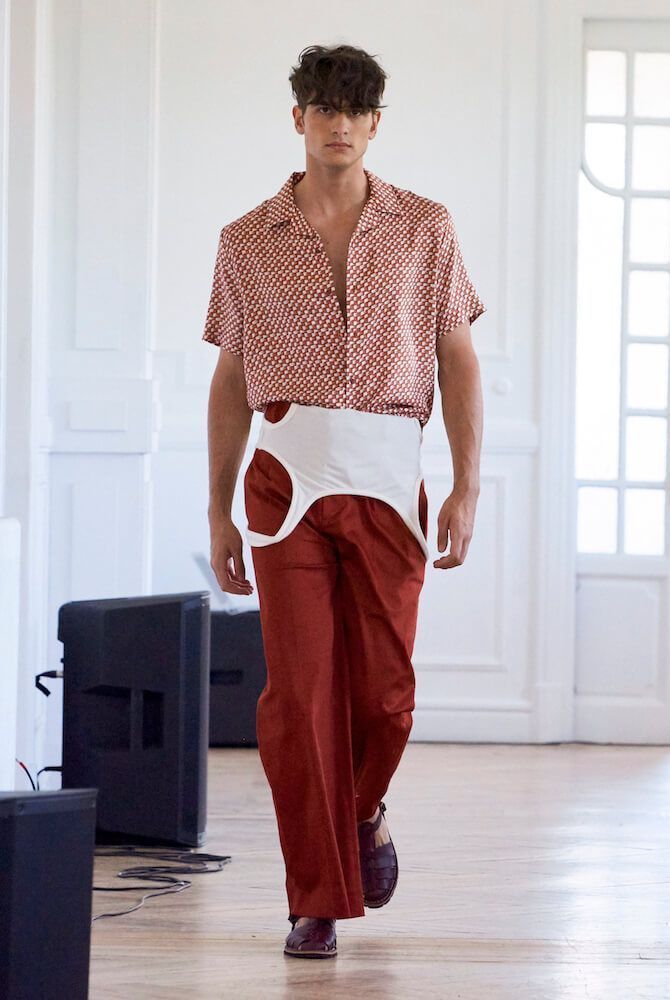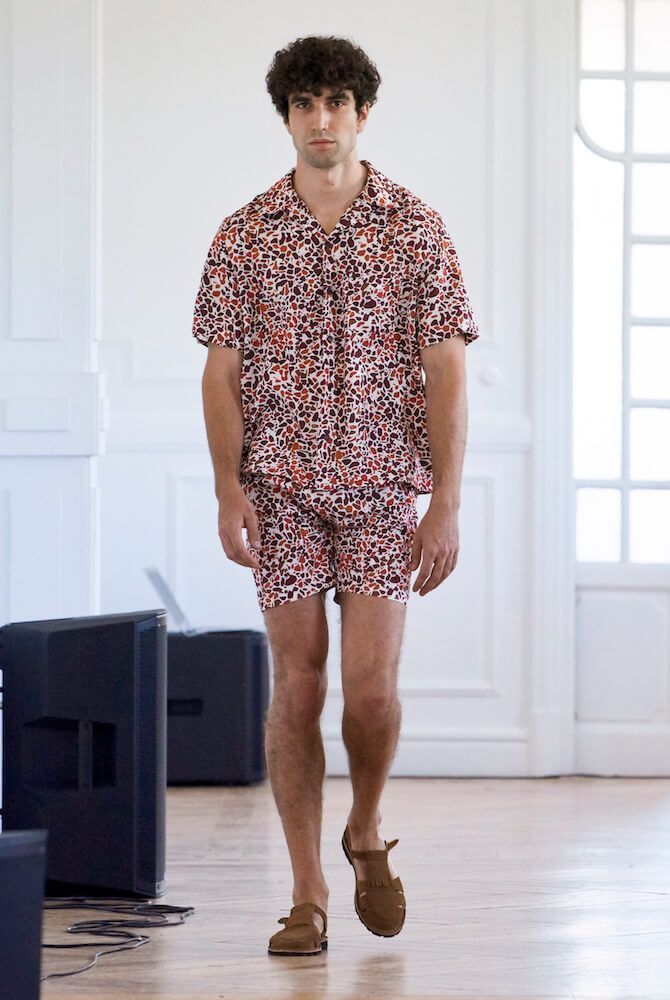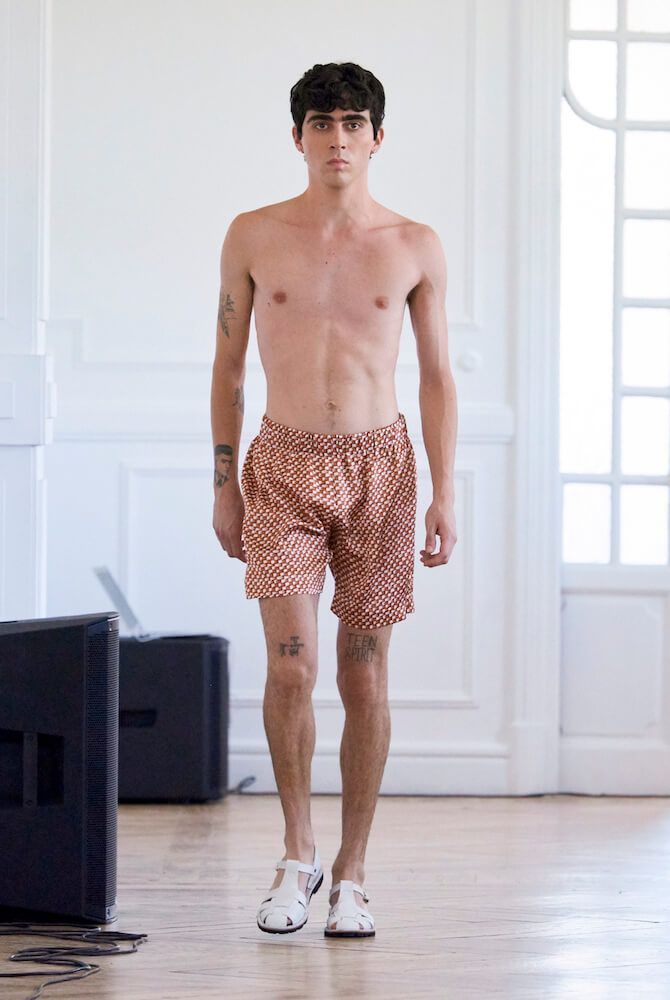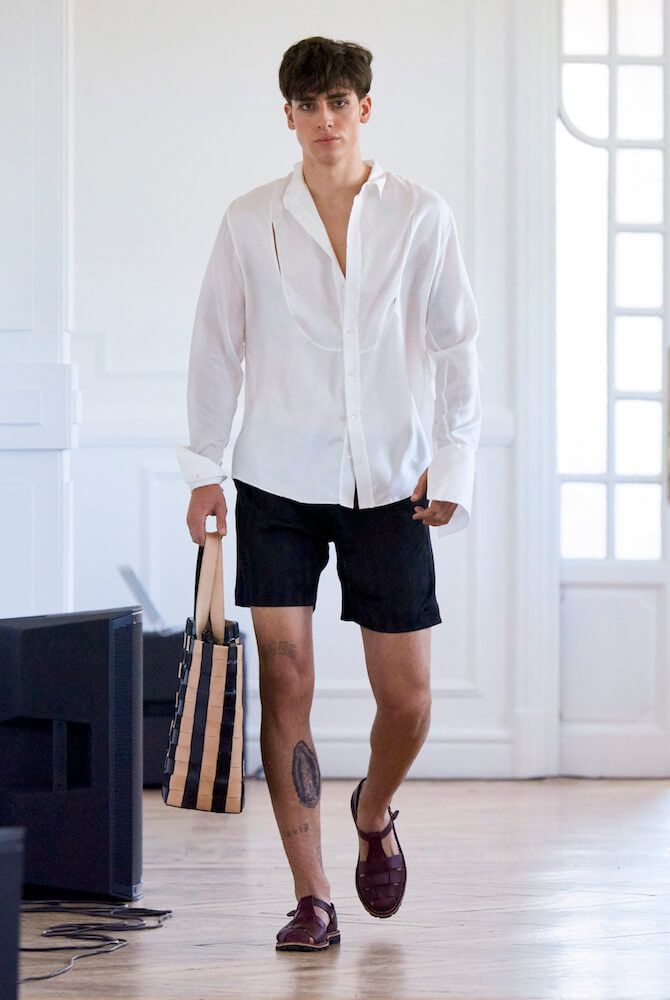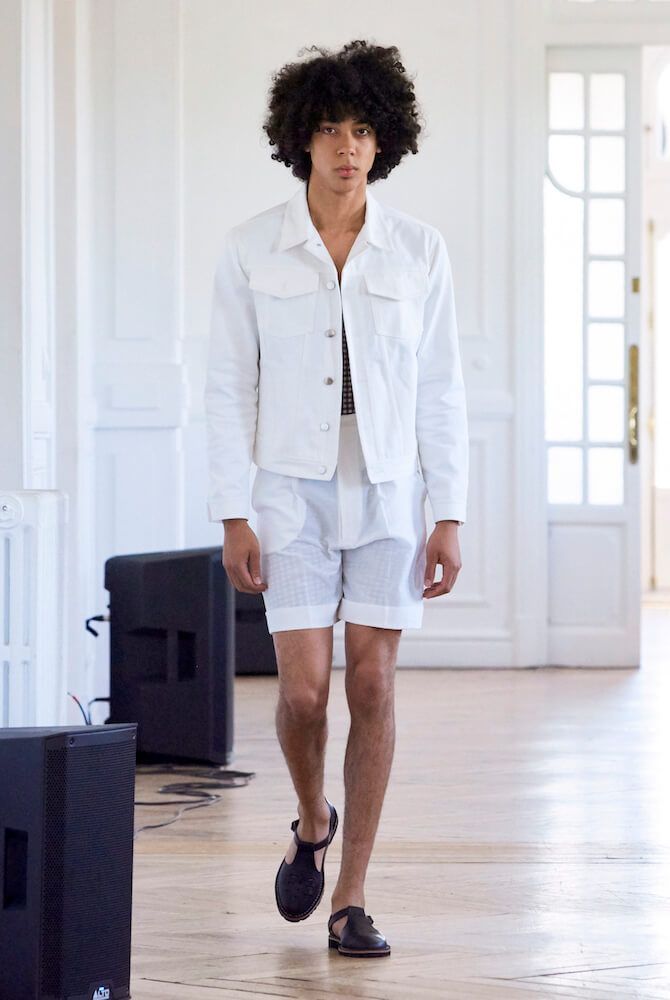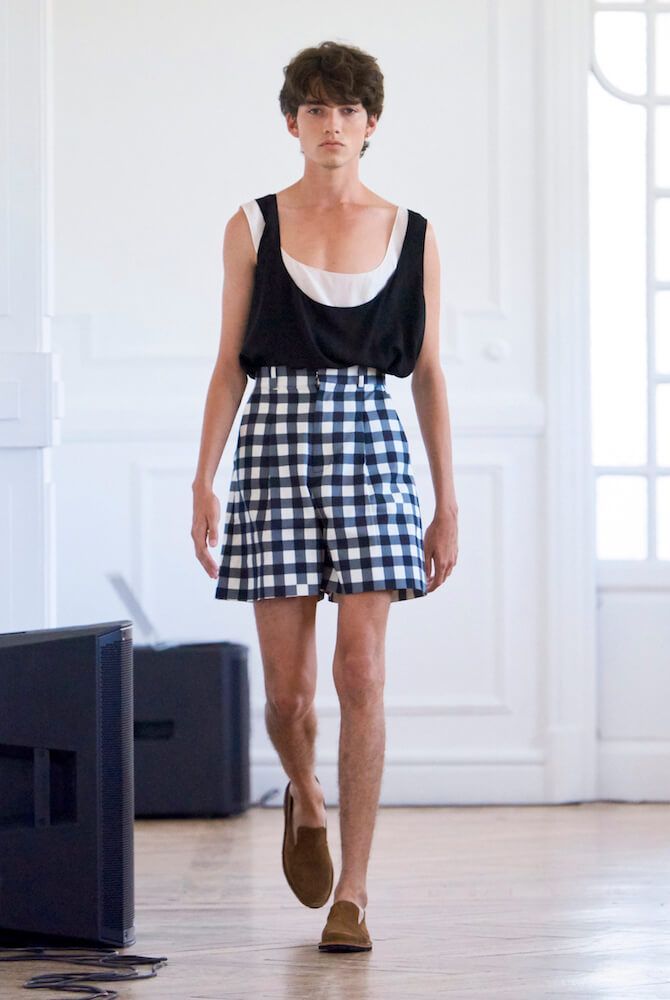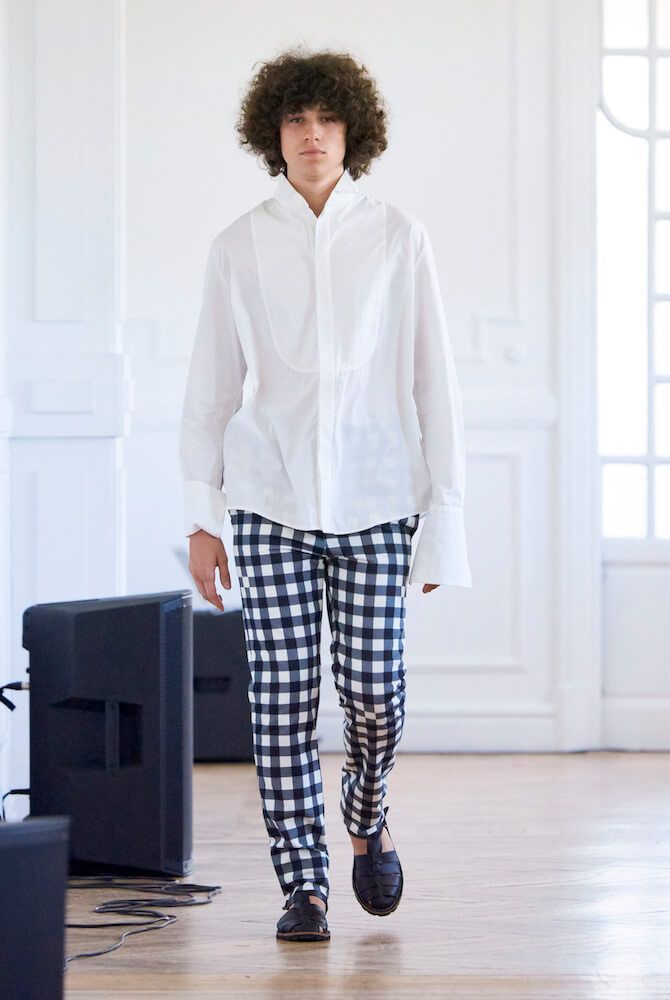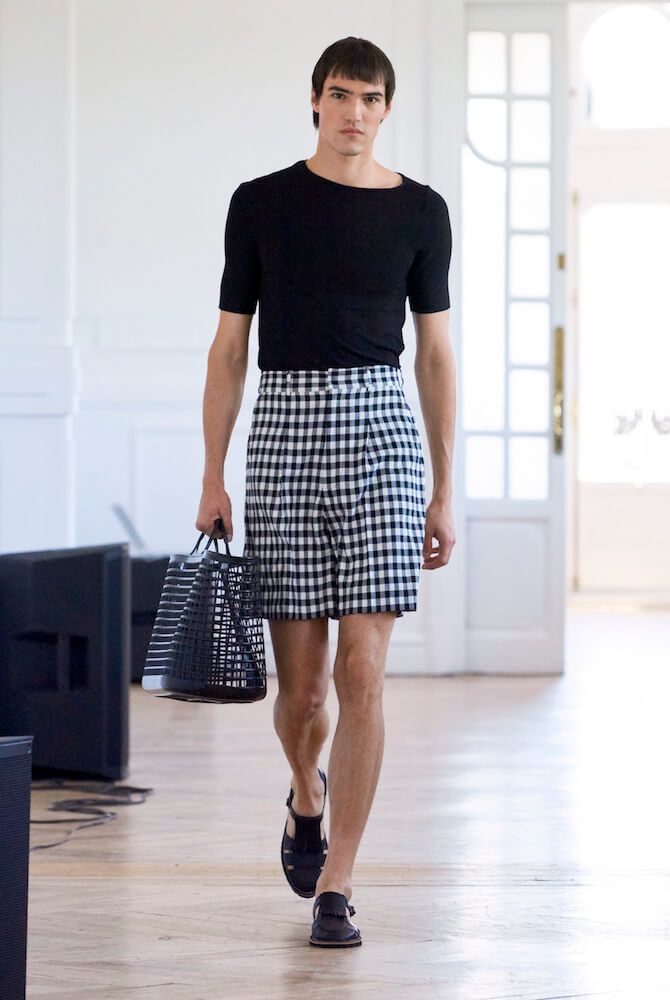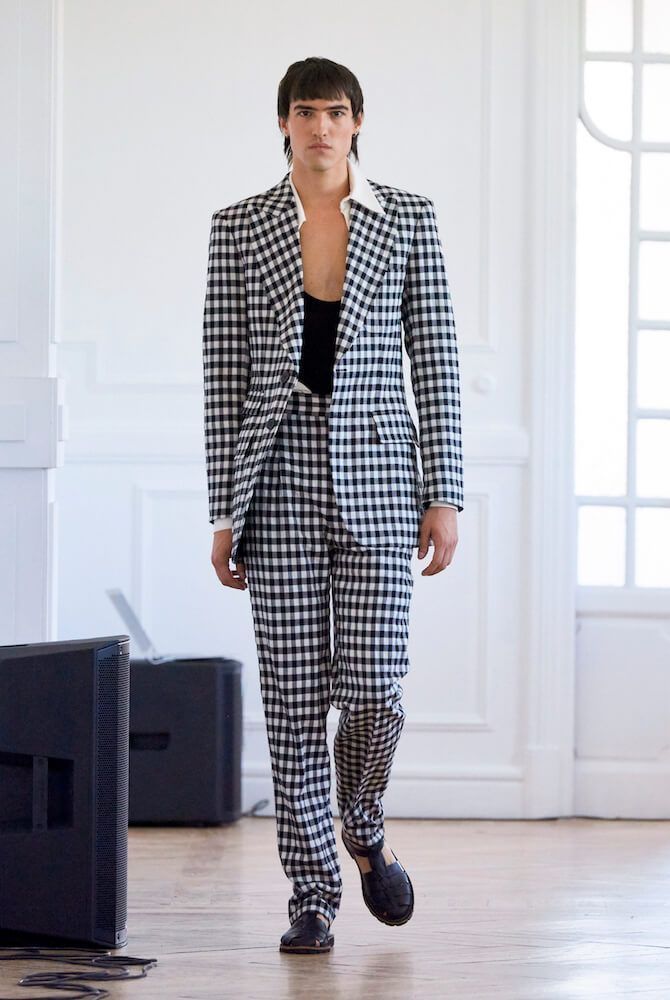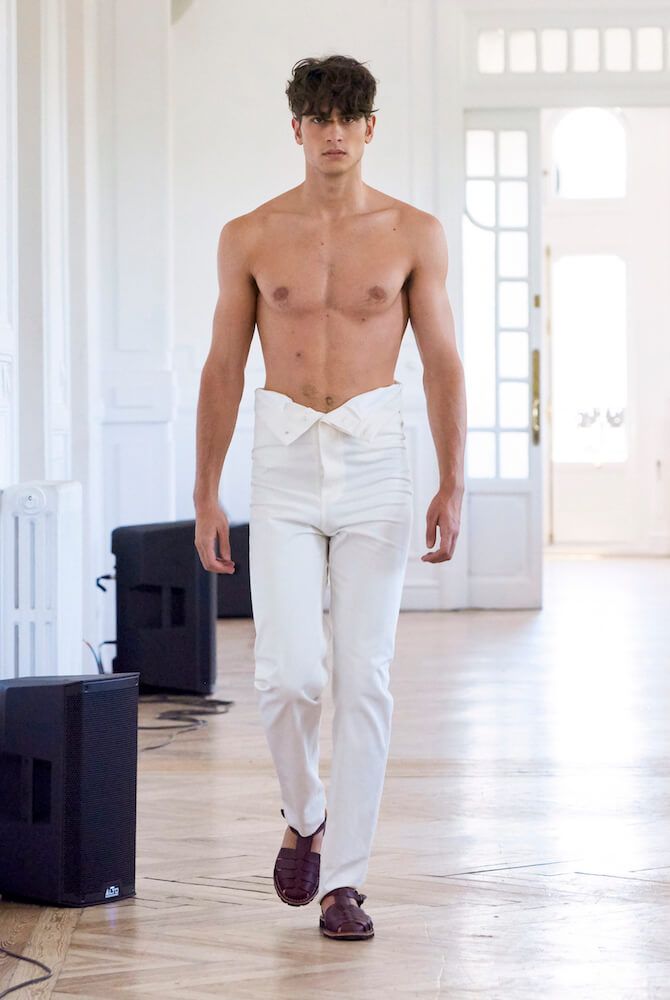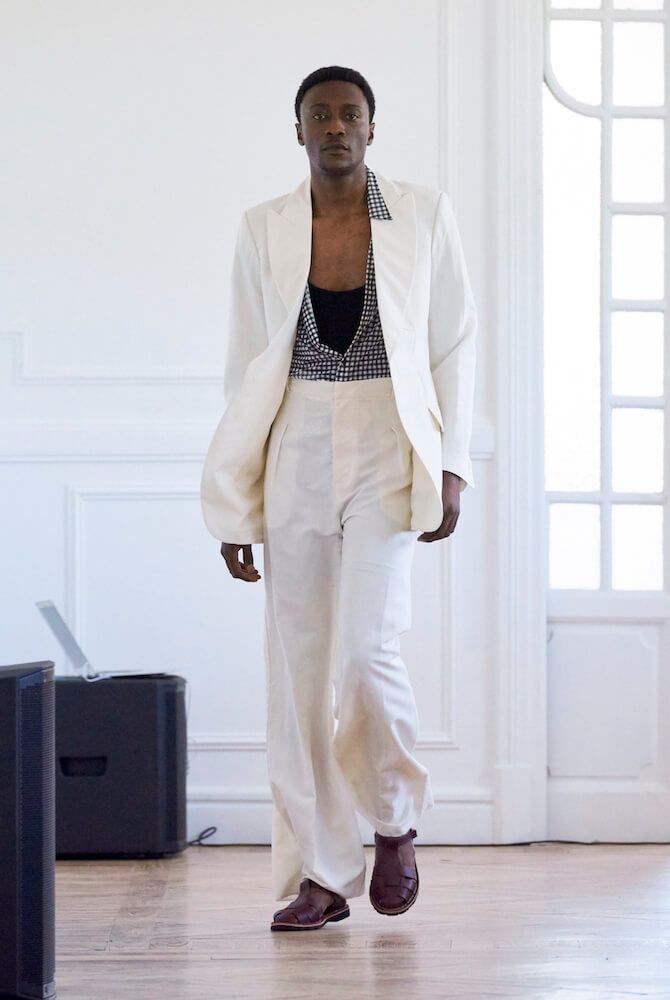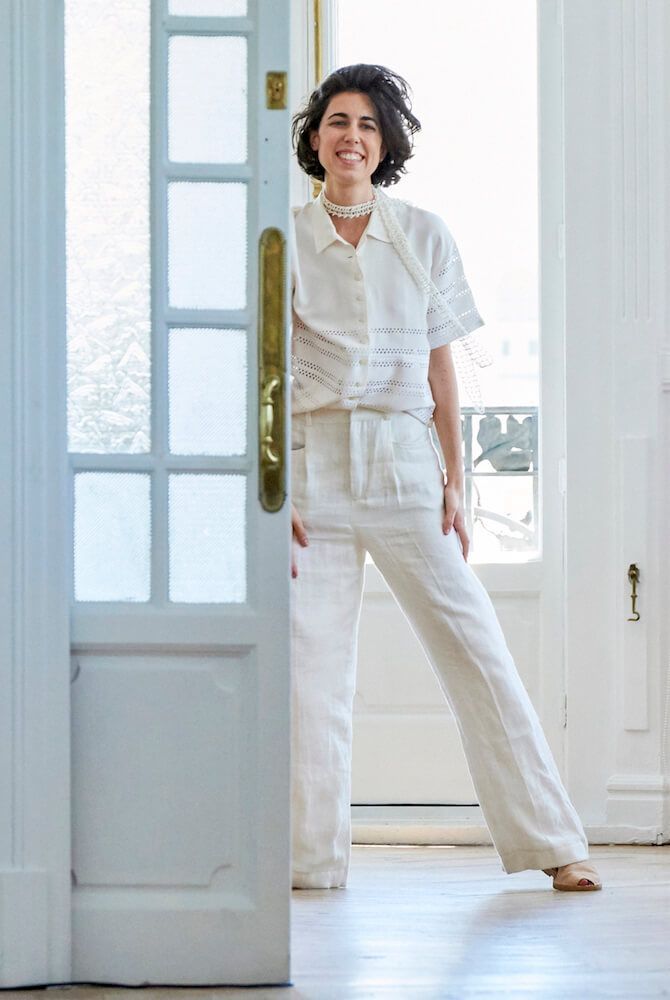 Vichy pendants and traditional wicker baskets were reinterpreted in this new collection inspired by the 1970s. While Spain was left behind the censorship of the dictatorship, the rest of the world lived the rebellion and freedom of the hippie movement and artists like Freddie Mercury, Bowie or the Rolling Stones.