READ IN: Español
China is always one step ahead in leading technological advances.  If we thought we had seen it all after hearing about their ambitious plan to seed clouds, they are now projecting huge QR codes into the sky to promote video games.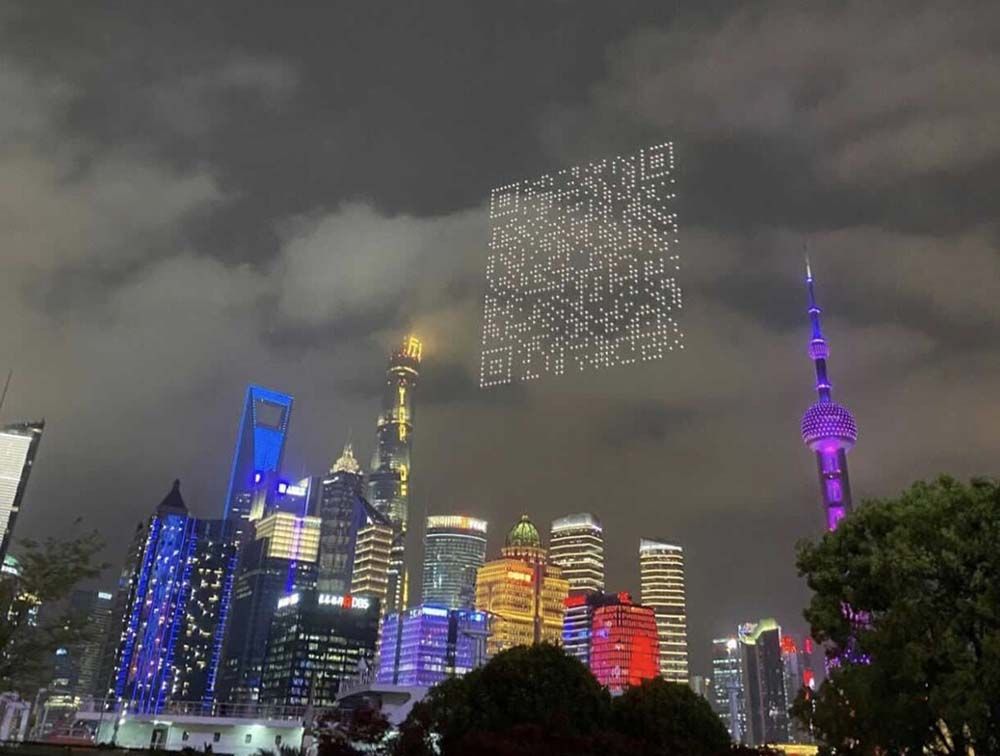 To celebrate the anniversary of the video game 'Princess Connect Re:Dive', its creators recently staged a massive drone show. In the city of Shanghai, a total of 1,500 of these aerial devices soared through the sky, performing a series of choreographed performances in reference to the game.
The evening event featured characters from 'Princess Connect Re:Dive' fighting each other, text messages and the game's logo among other things. However, the most interesting thing happened at the end of the show. All the drones formed a giant QR code in the sky.
By capturing this code through the camera of the mobile phone, viewers are taken directly to a personalised link. Through this link, they can learn exclusive information about the video game and have the possibility to download it immediately to their mobile phone.
If this is done in China, it is not just for the sake of it, it is the Asian country where QR codes are most widely used. Users use this method of connectivity in practically all their daily activities. Specifically for mobile payments. An idea that Bizum wants to copy for Spain.