READ IN: Español
Chinatown continues to surprise smiley fans with a collaboration with iconic boxer Mike Tyson. The Los Angeles-based brand is launching a new project divided into two sequences: two sportswear capsules that include boxing pants, t-shirts and hoodies dressed in Tyson's graphics.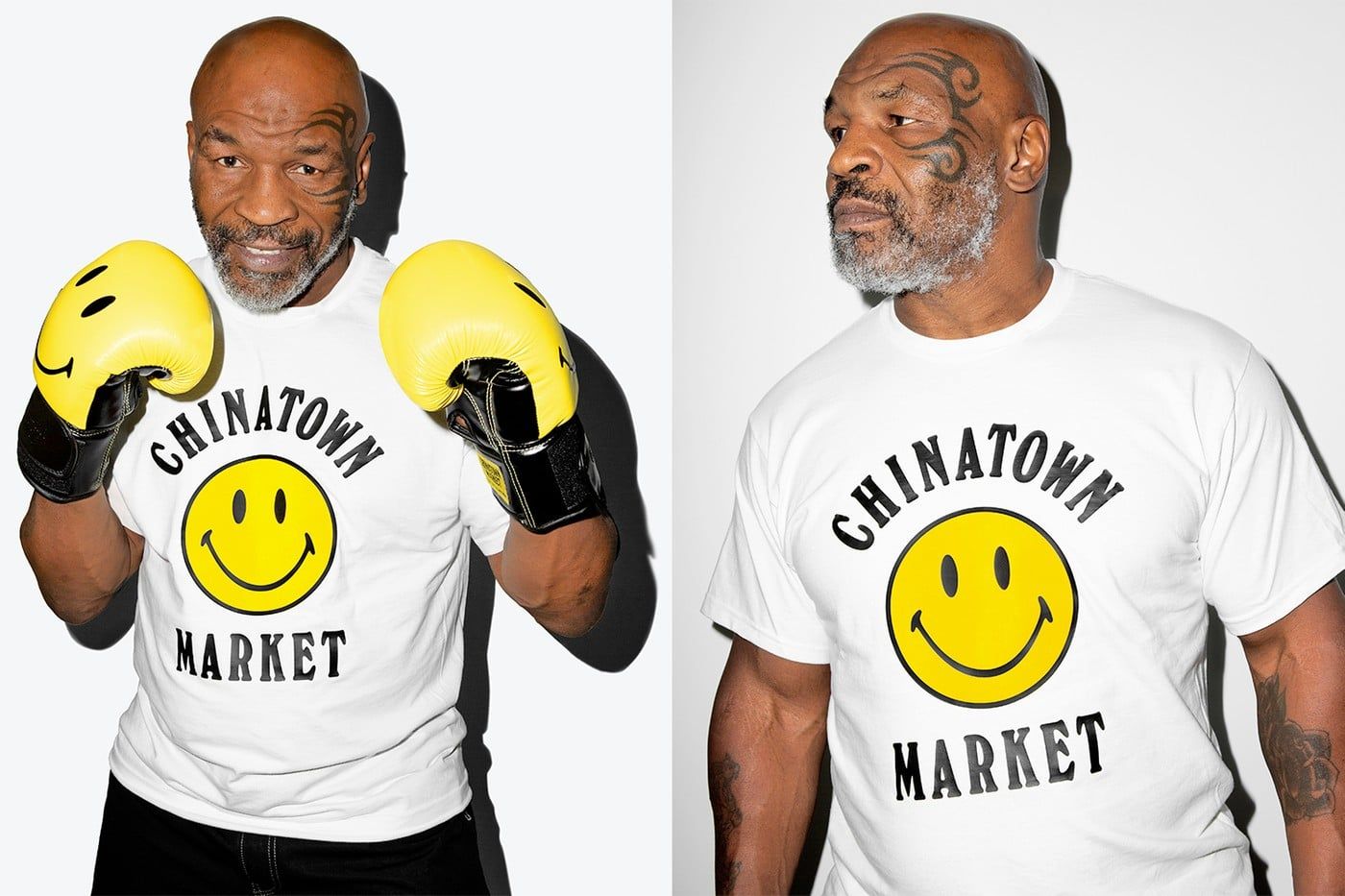 It doesn't end there: the collection comes with a fake documentary in five parts in which the boxer visits the brand's office and co-works with the team.
"I'm delighted to partner with the streetwear brand Chinatown Market, and excited to show fans what we did together in terms of both content and product," Tyson said of the project.
The release of the episodes will start on June 27th. For the first capsule we will have to wait until July 3rd, and for the second one at the end of that same month.
Prices for these street pieces range from $40 to $90, and will be available on the Chinatown Market website. A portion of the proceeds from the sales will be donated to the Tyson Cares Foundation, which provides the essentials for homeless children, such as medical/school assistance, shelter and tutoring, making clear its line of ethics and aesthetics.