READ IN: Español
For years, Christian Cowan has based his brand on New York nightlife, redefining the new concept of femininity. Although his luxury ready-to-wear label will continue to be full of glamour and feathers, the designer has just presented his more casual Essentials line, but without losing his identity.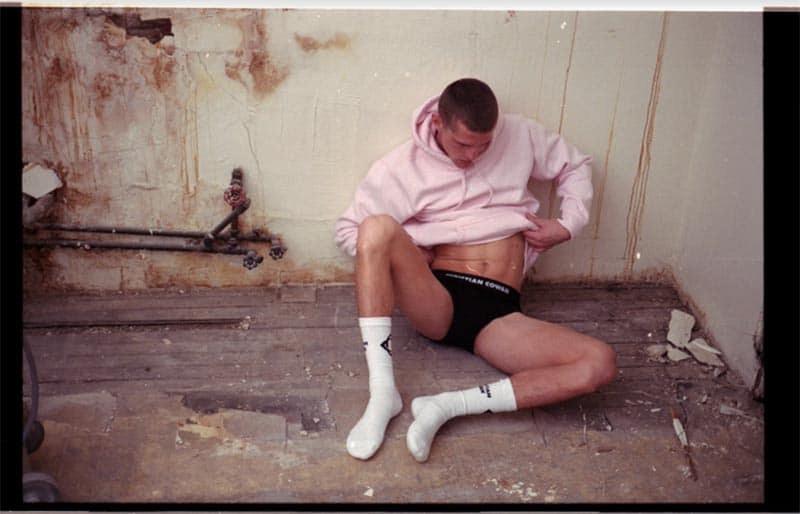 Christian Cowan presents Essentials, his new line that includes everything from underwear such as boxers, socks and thongs; comfy garments such as tracksuits and tank tops; to gold logo jewellery and denim ensembles. Typical of the designer, the collection is anything but basic. That's why we highlight the thongs with the new logo, the jeans ripped at the bum or the tiny T-shirts.
A long-awaited launch that takes us back to the 2000s, which is also reflected in the campaign. Models Martin Soto, Matthew Van De Sande and Kaprice Imperial pose provocatively while evoking images of the early 2000s. With his first collection, the designer embraces identity, self-expression and sexuality, while still emphasising comfort.
"As we expand as a brand, it's important that our identity expands along with it," says the young designer. "Underwear is of course essential, but it also plays a key role in how we express our sexuality. That's what we wanted to show in this campaign, the intimate and sexual experience you have in your underwear".
Stay tuned to Christian Cowan's social media channels for the latest Essentials news.
Now… Why not check out the second trailer for the series about Pamela Anderson's sex tape?