READ IN: Español
It seems that the joint project formed by Yeezy, GAP and Balenciaga has been as successful as expected, and the truth is that it is not for less, because with all the hype that was given to it… Anyway, to celebrate all the success that YEEZY Gap Engineered by Balenciaga has achieved and to satisfy the needs of all the followers that the brands that form the alliance have, the three have decided to launch a second drop. Happy? Let's hope so.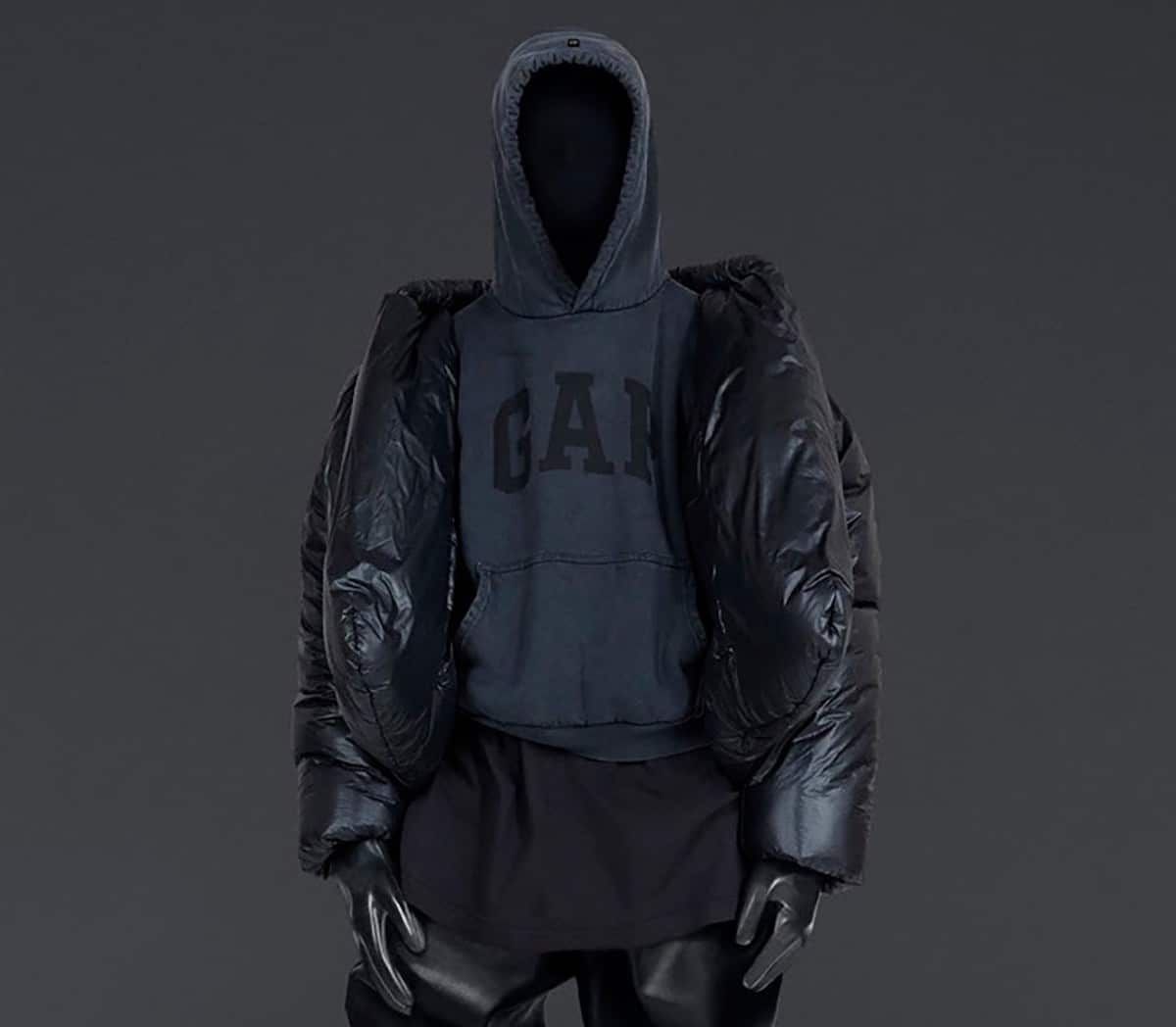 The second drop, comprised of pieces and accessories designed between Kanye West and Demna, will be released…on friday, May 27th at 9 a.m. EST on the YEEZYGAP.COM website.
Details of the expected release have yet to be revealed. However, "YE" was spotted in a black shell jersey silhouette with a front pocket and GAP logo. Will there be something similar? Surely yes, and we're even betting there will be that same garment and many more oversized and black-centric styles.
If you want to get your hands on some of the second Yeezy Gap Engineered by Balenciaga, get in the queue NOW! What are you waiting for?