READ IN: Español
The Mona Lisa, Leonardo da Vinci's most famous painting, suffered an attack by a man disguised as an old woman: the throwing of a cream cake.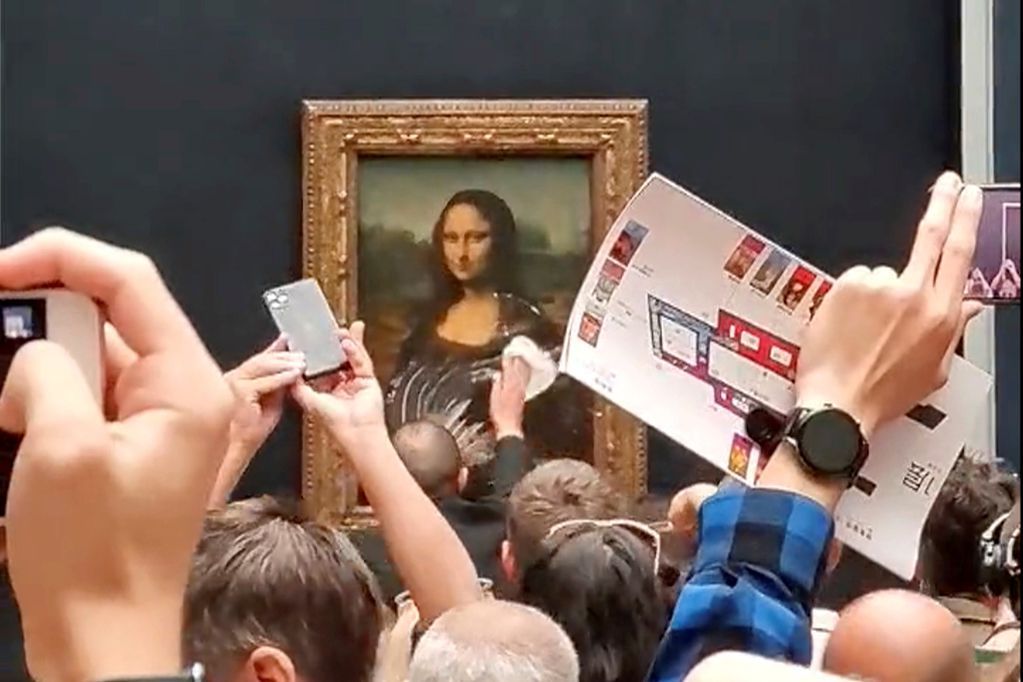 We learned of this event through social networks. The work located in the Louvre museum in Paris was not damaged thanks to the armoured glass that protects it. However, it was epic to see a man in a wig and red lipstick get up from a wheelchair and smear cream on the Mona Lisa.
The self-professed activist, who also threw roses into the gallery, was escorted out of the venue by security guards. "Think of the earth," he exclaimed. "There are people who are destroying the earth. Think about it. Artists say, 'Think about the Earth'. That's why I did what I did".
https://twitter.com/lukeXC2002/status/1530940469492035584?s=20&t=b1PjFGE-0091EKTfJJ5mTQ
This is not the first time that Da Vinci's canvas has suffered such an attack. In August 2009 a tourist threw a cup of tea and in 1974, while the work was being exhibited in Tokyo, a woman in a wheelchair protested against the lack of ramps by spraying red lacquer on the glass protecting the painting.
What do you think about this act of protest and will it make people think about the climate problem?