READ IN: Español
Craig Green doesn't change the skin, he morphs it. He evolves with such determination that his identity is well recognisable when his designs appear on the catwalk or are shown in a windowshop.
And they've walked firmly during LFW, and their show went even harder with  their adidas Kamanda collab for 2020, which made the most eclectic sneakerheads water their mouths. A not so popular sillhouette for the german brand that will probably boost (so appropriate) their fame thanks to this association.
Colorways going from retro, to a futuristic aesthetic, and with strident tones impossible to ignore.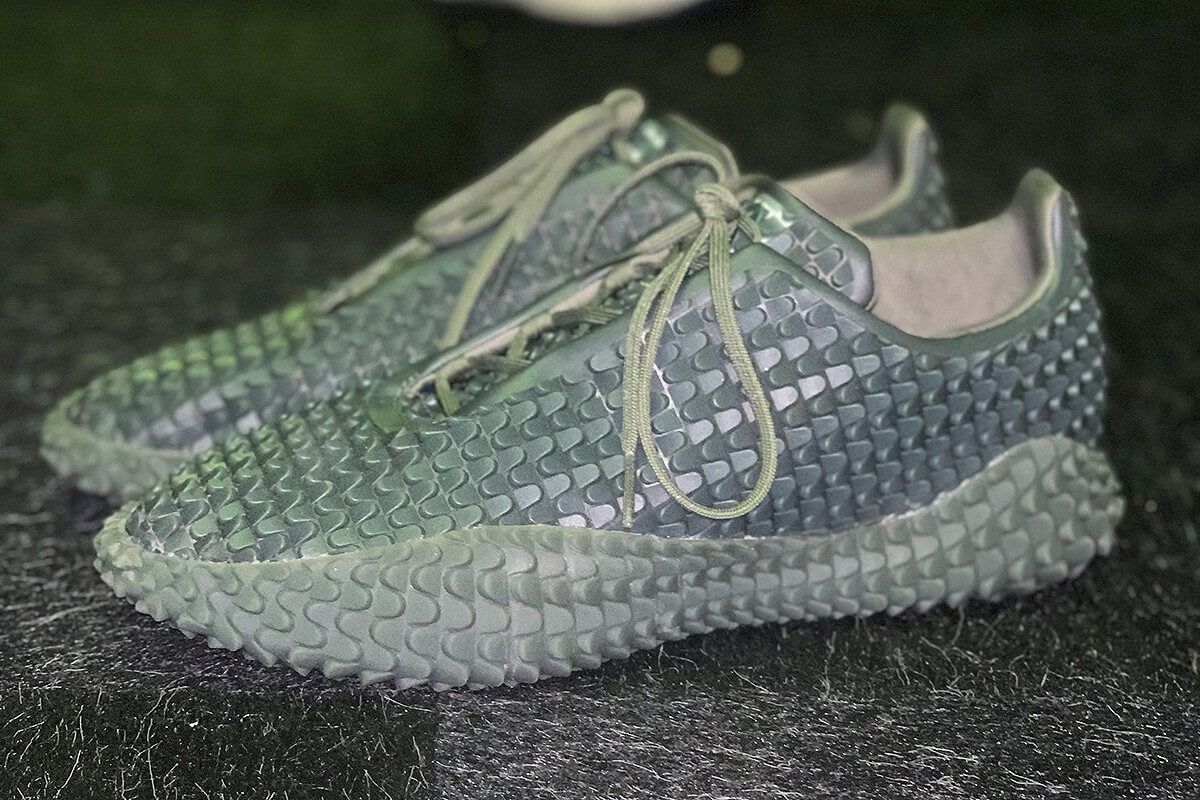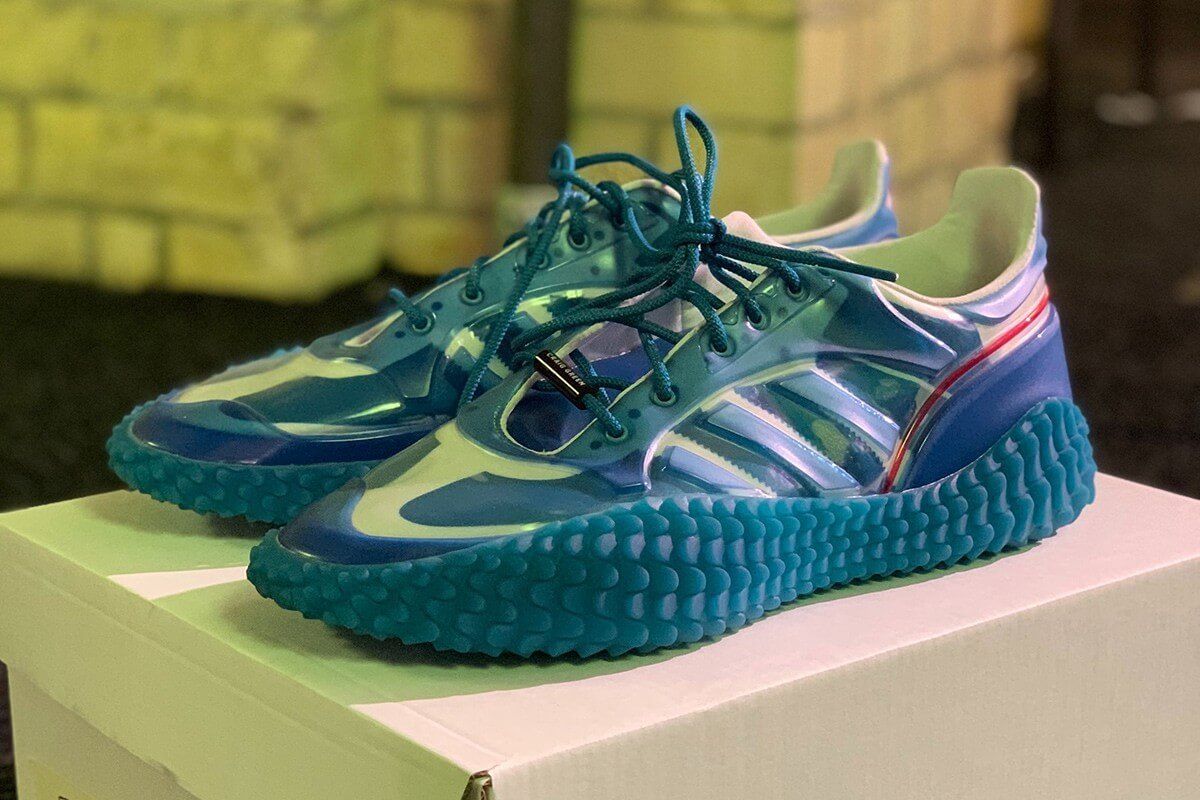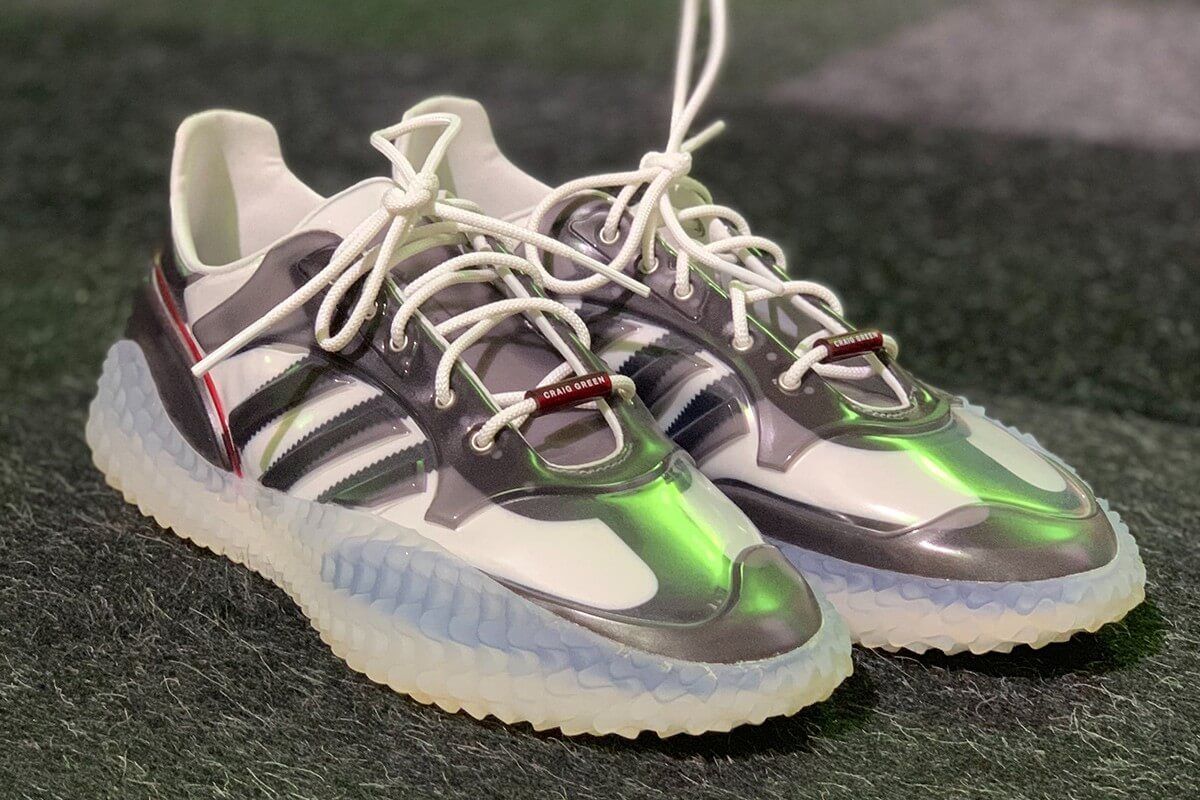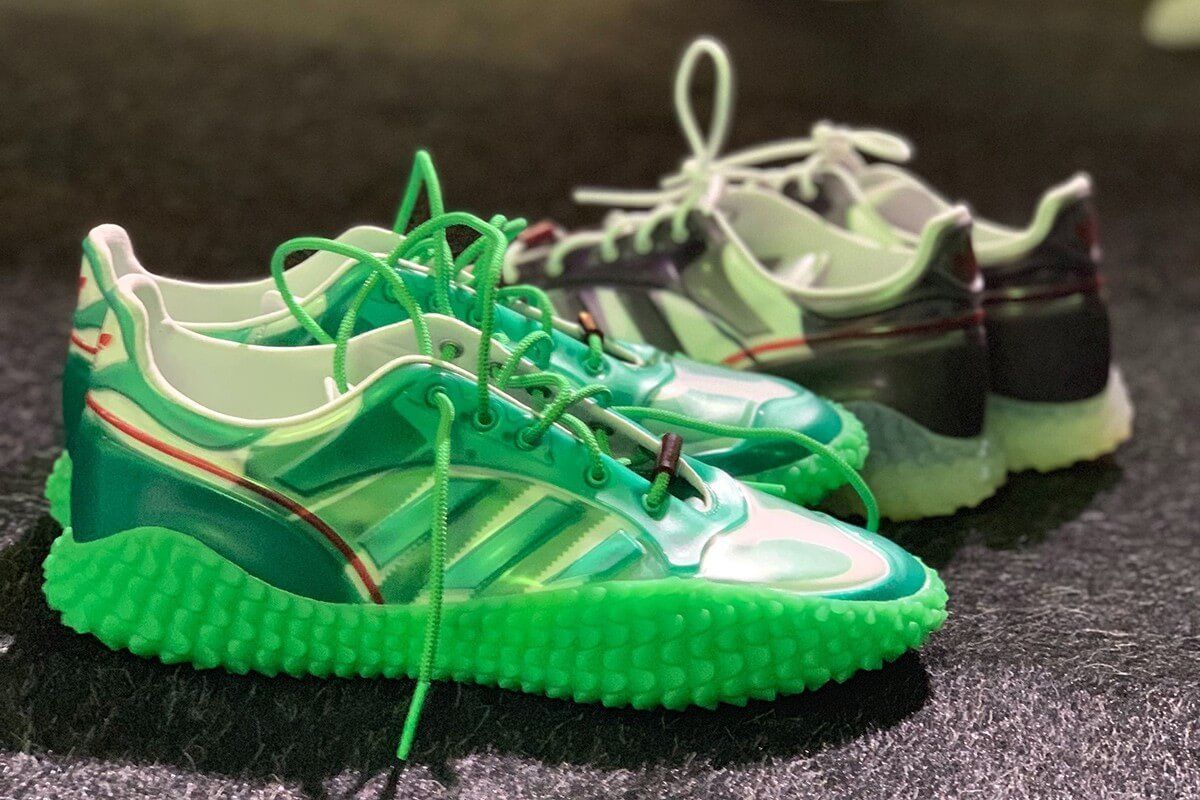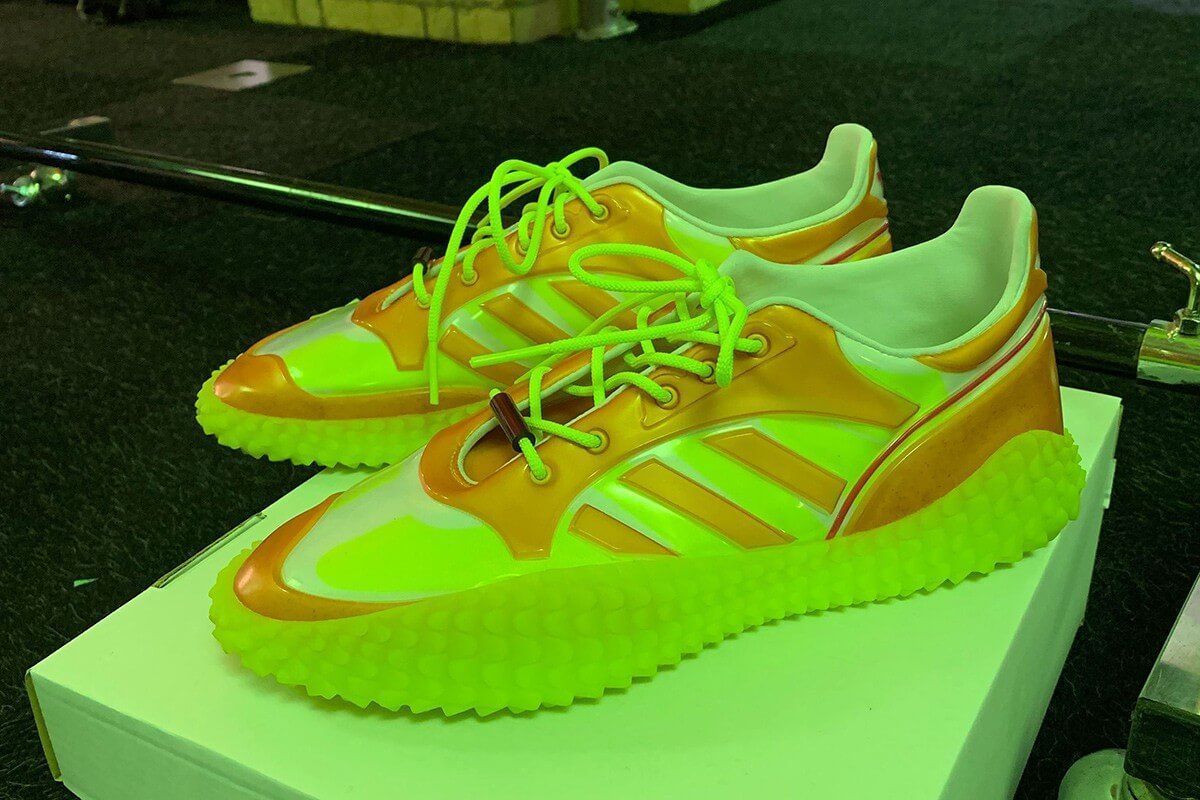 Talking about the collection per se, each piece was a statement from the British designer. Unlike most of the creative directors in the industry, Craig Green is not into the trend wave where each season is a different theme than the previous one. He's philosophy is about evolution, not revolution, being true to his imaginary. His speech is crystal clear. His passion for workwear and his vision about uniformity defines the line where he walks year after year.
In SS20 the firm explores the human body in his whole, considering skin as the first layer of your daily outfit. His proposal includes rib-like sculptures and references to Egyptian mythology and its idea of posthumous protection. Leather is a very important material in this collection for its protective capacity.
Still on the muscles, skin and human anatomy topic in general, Craig Green presents a series of silk suits — described by Green as "dream suits" — complete with padded silk muscles and hand embroidery inspired by Zoroastrian anatomical studies.
Among his most relevant and eyecatching creations, merges his cut-out paper shapes, where childish motifs appear all over the piece. Last but not least, the full male body x-ray design, what stood very clear this SS20's inspo for Craig Green. He keeps his convictions pretty sound.
Craig Green SS20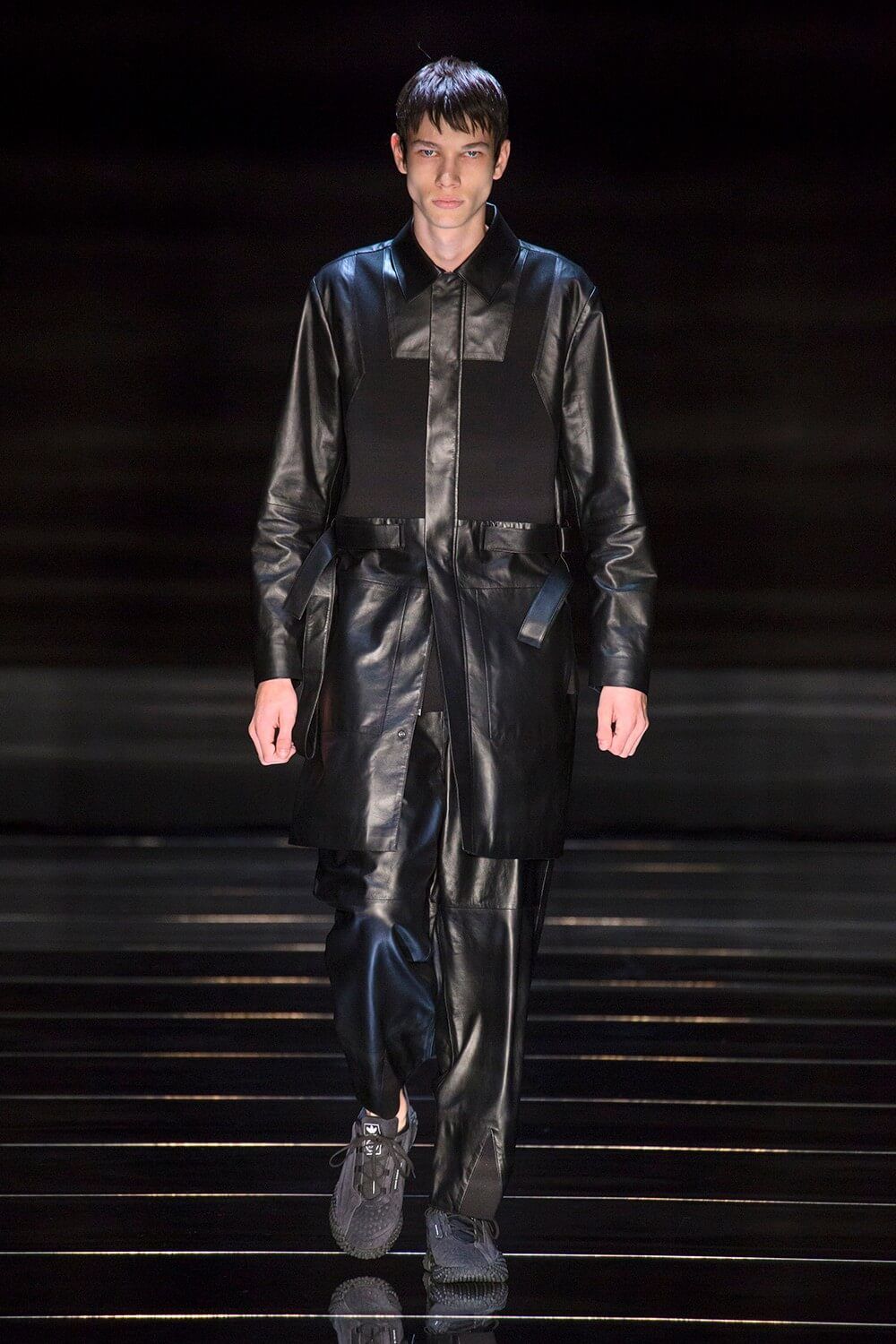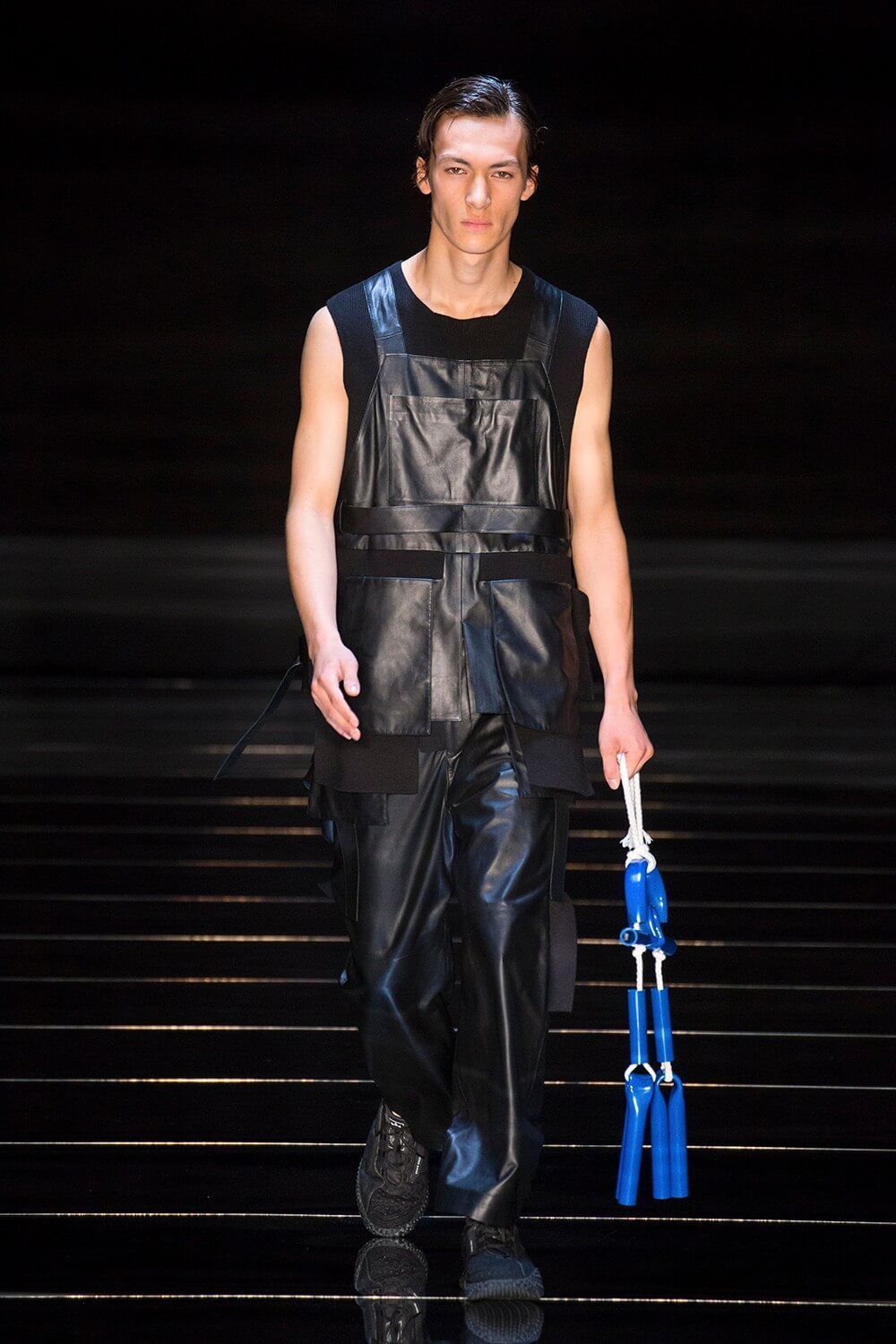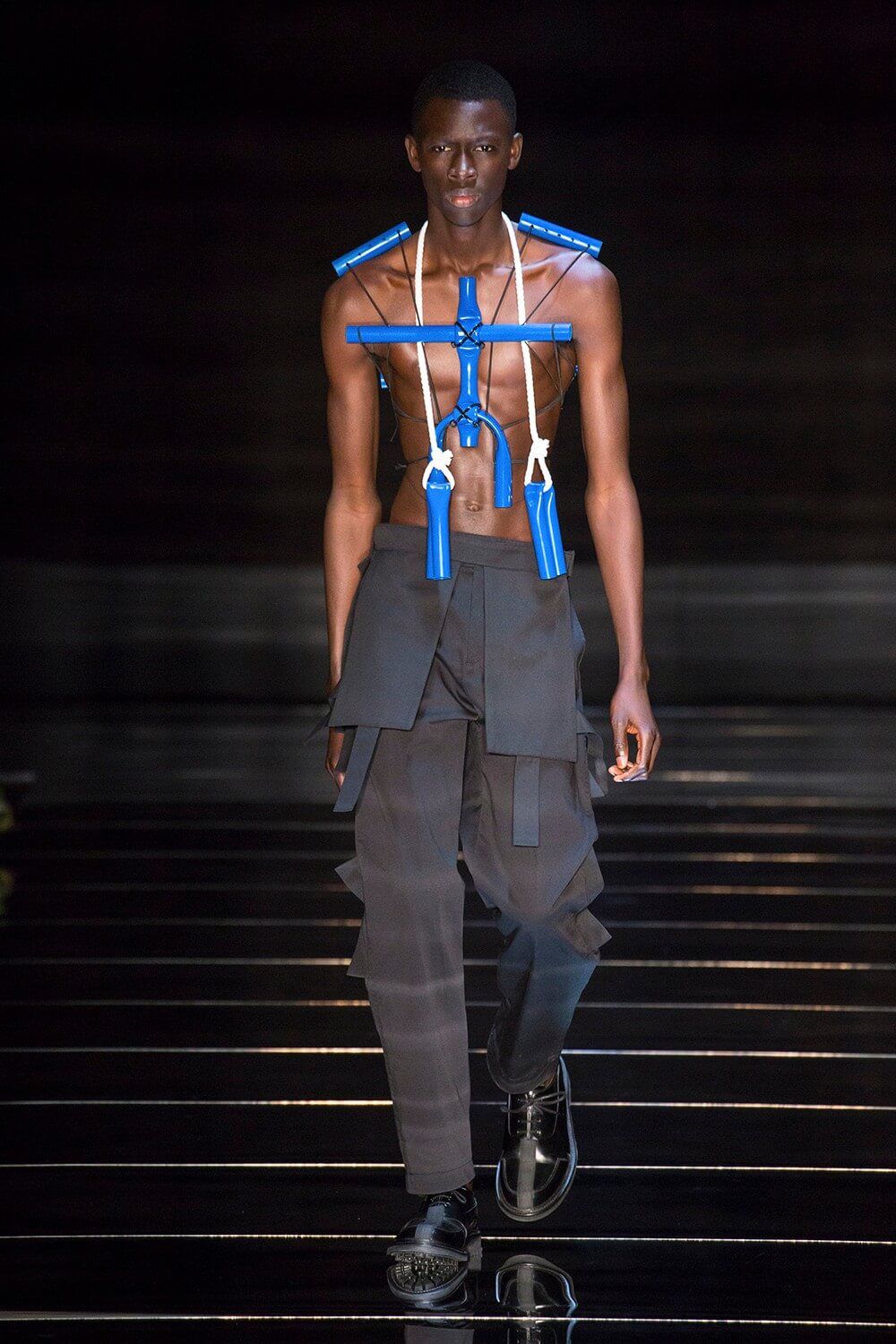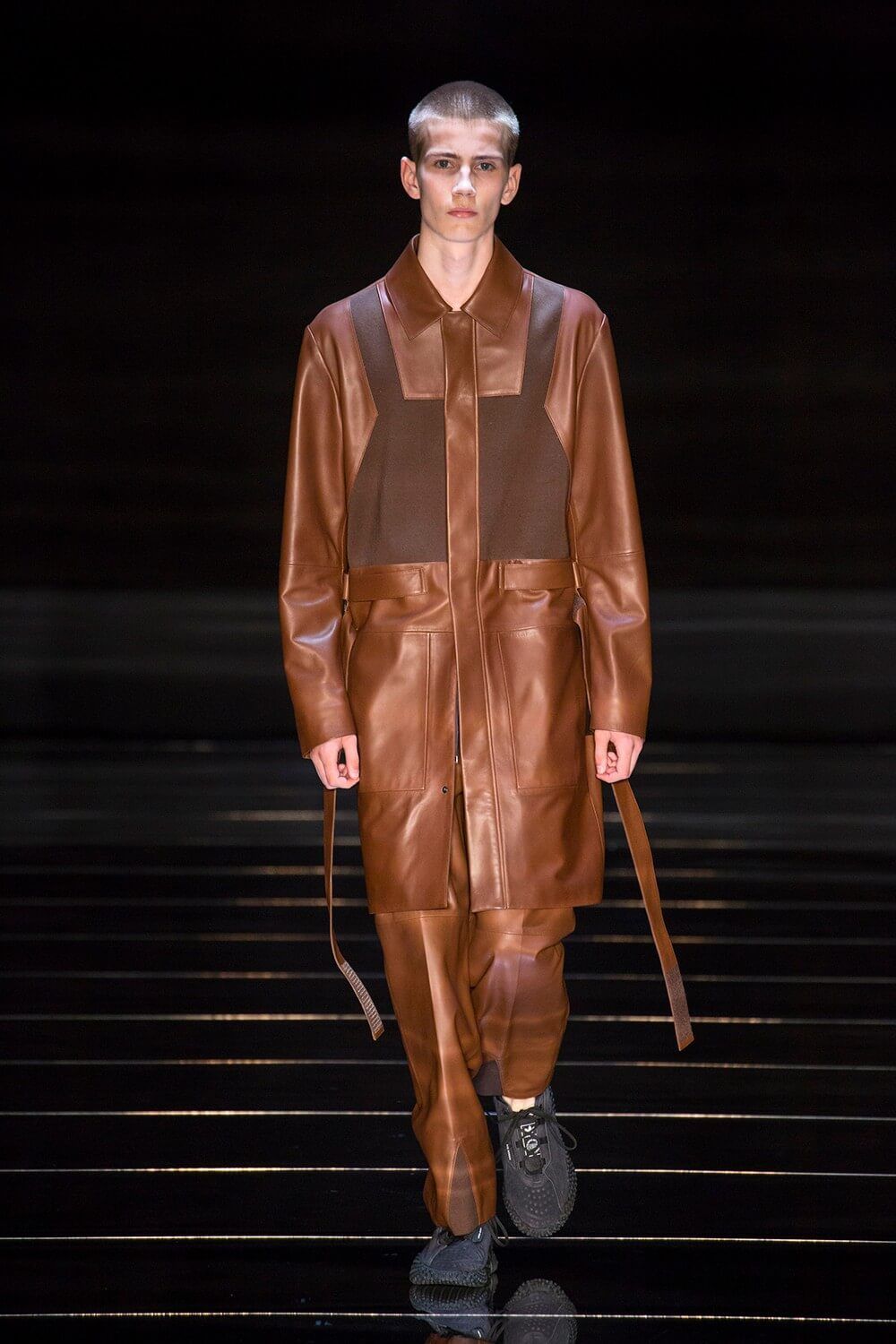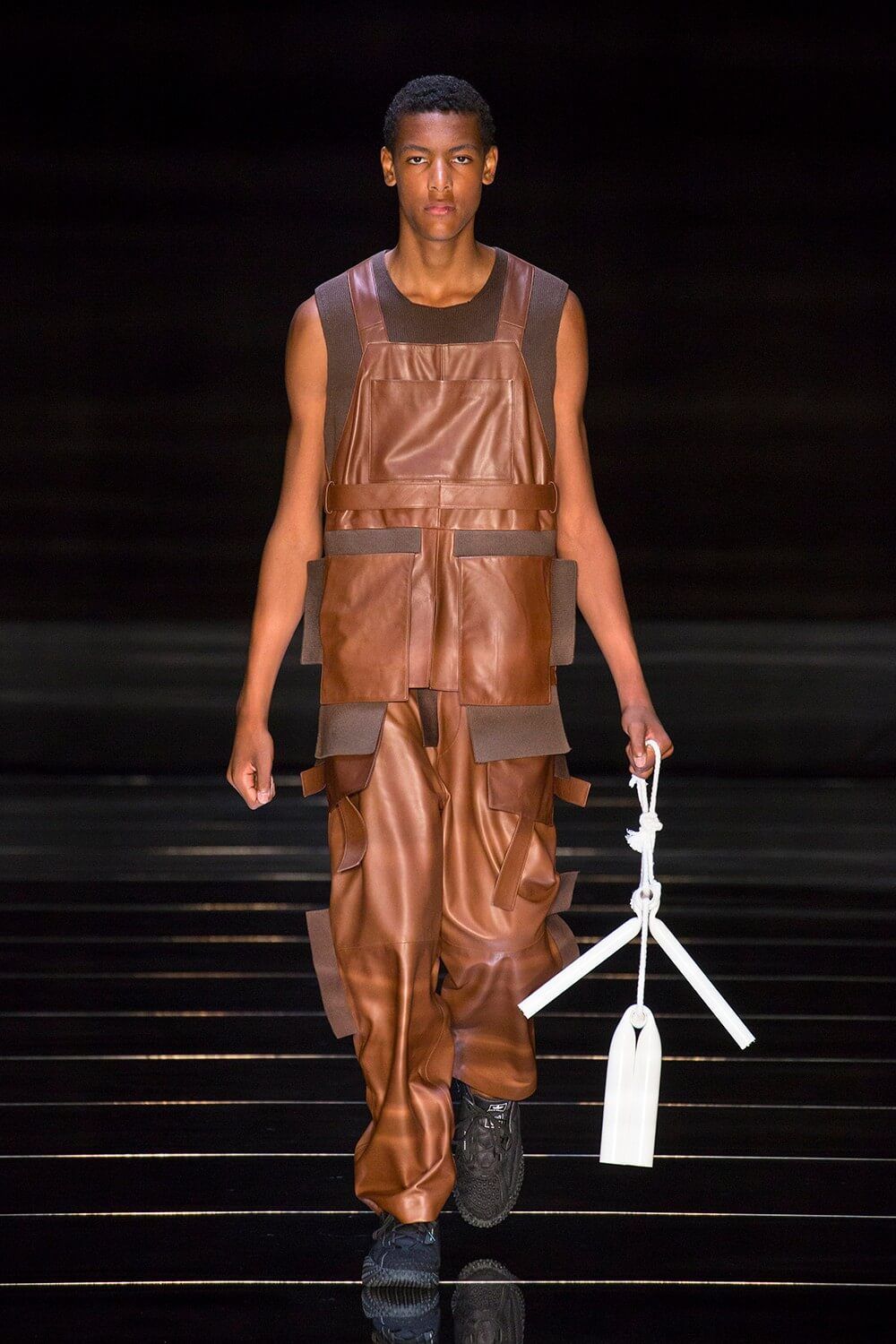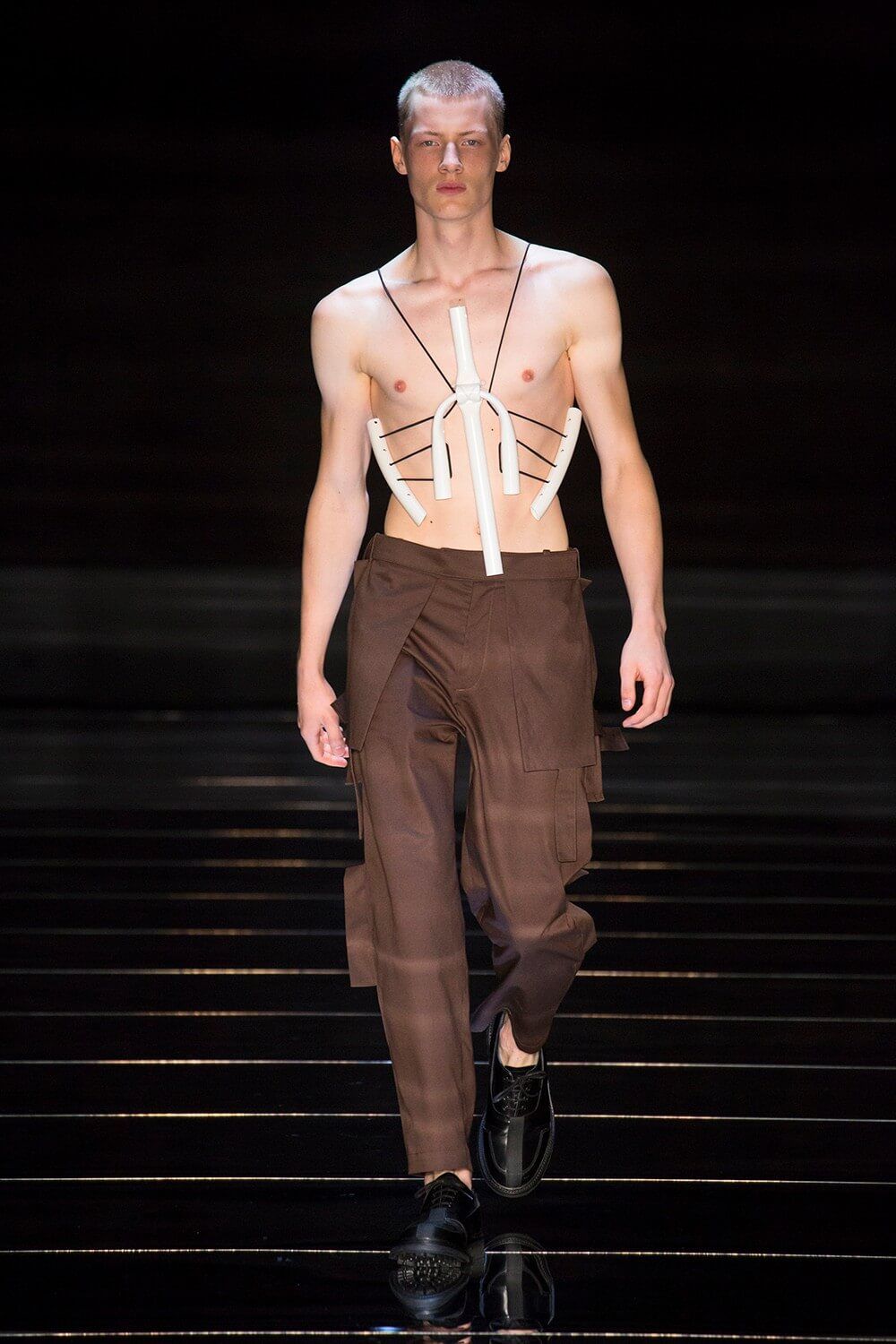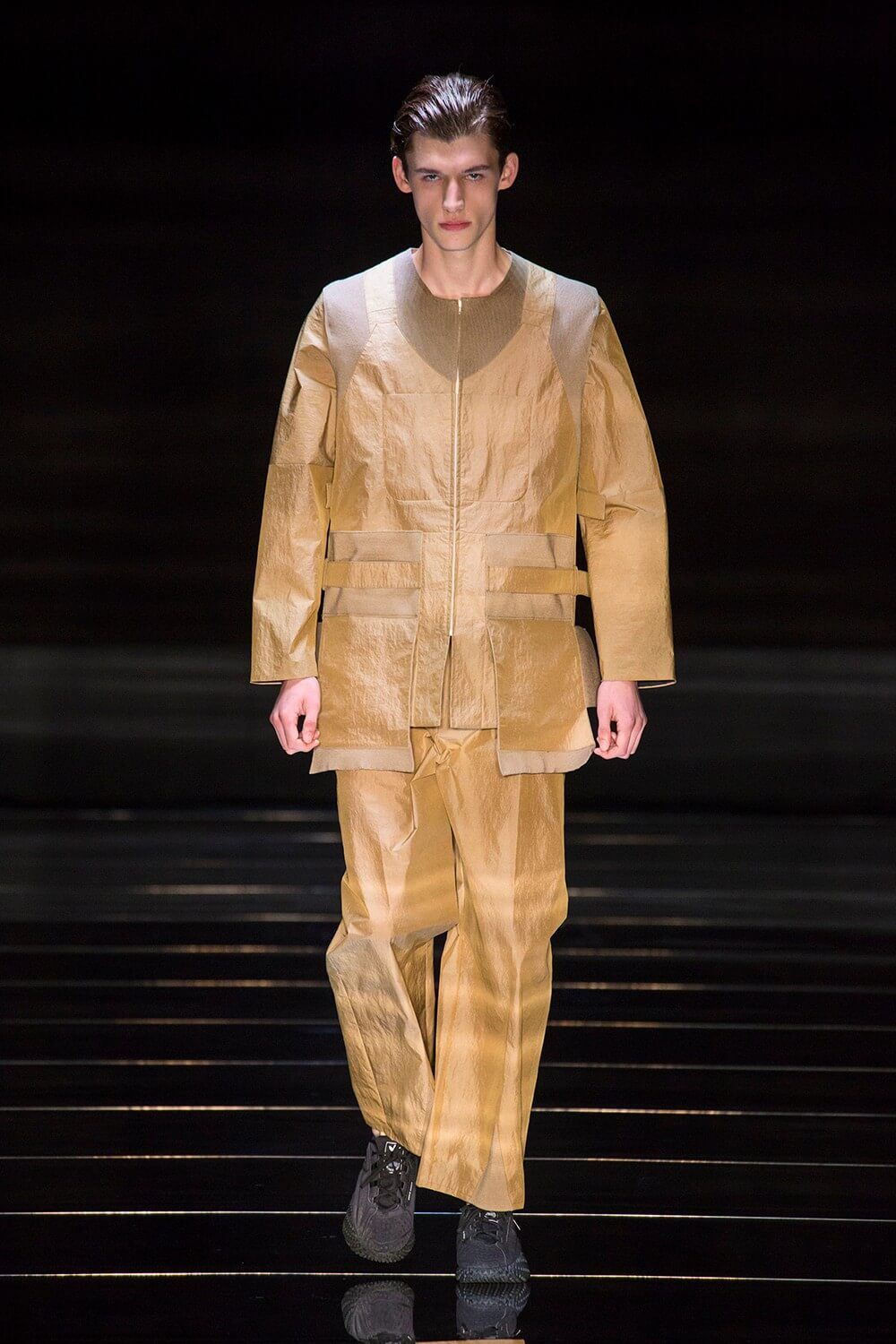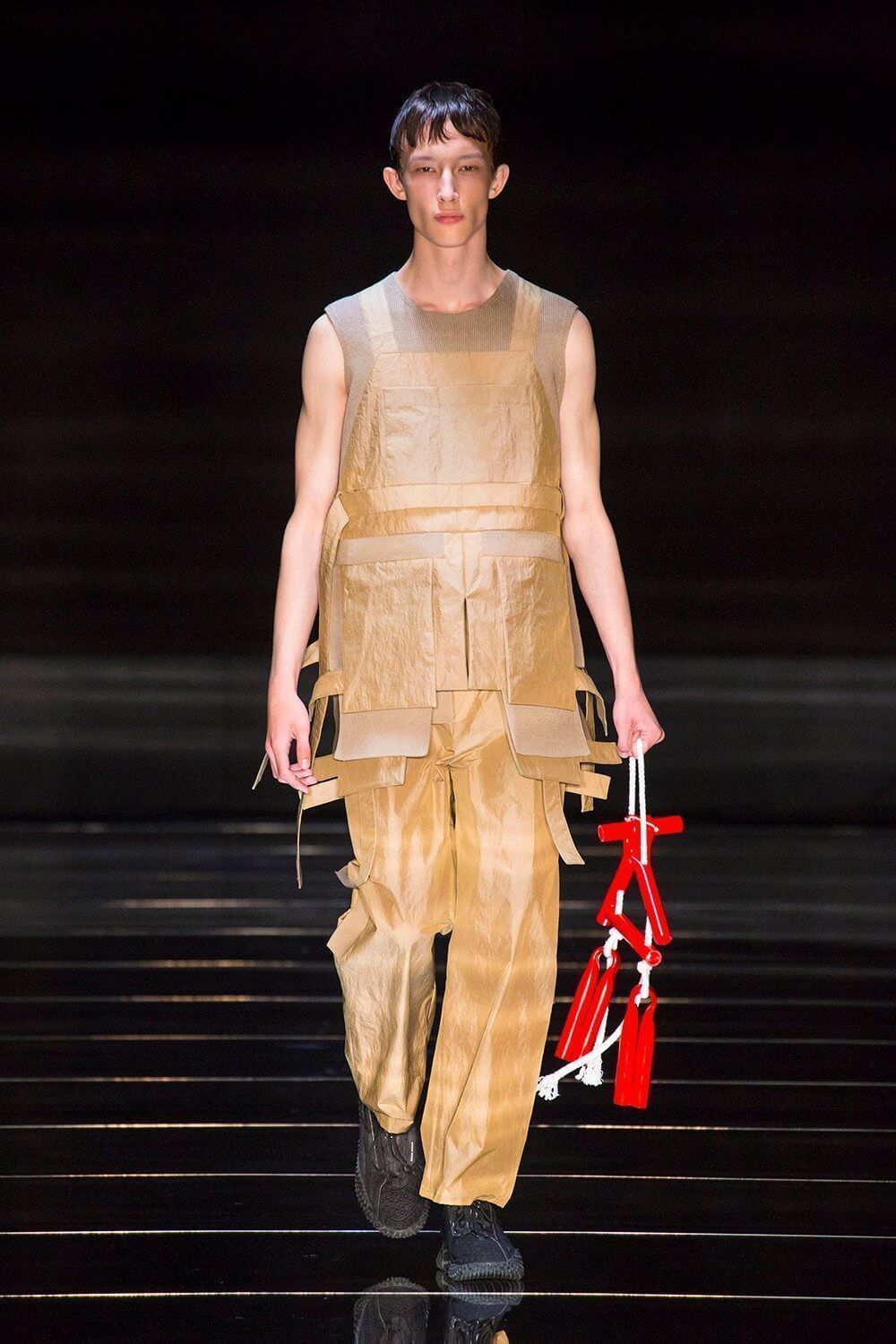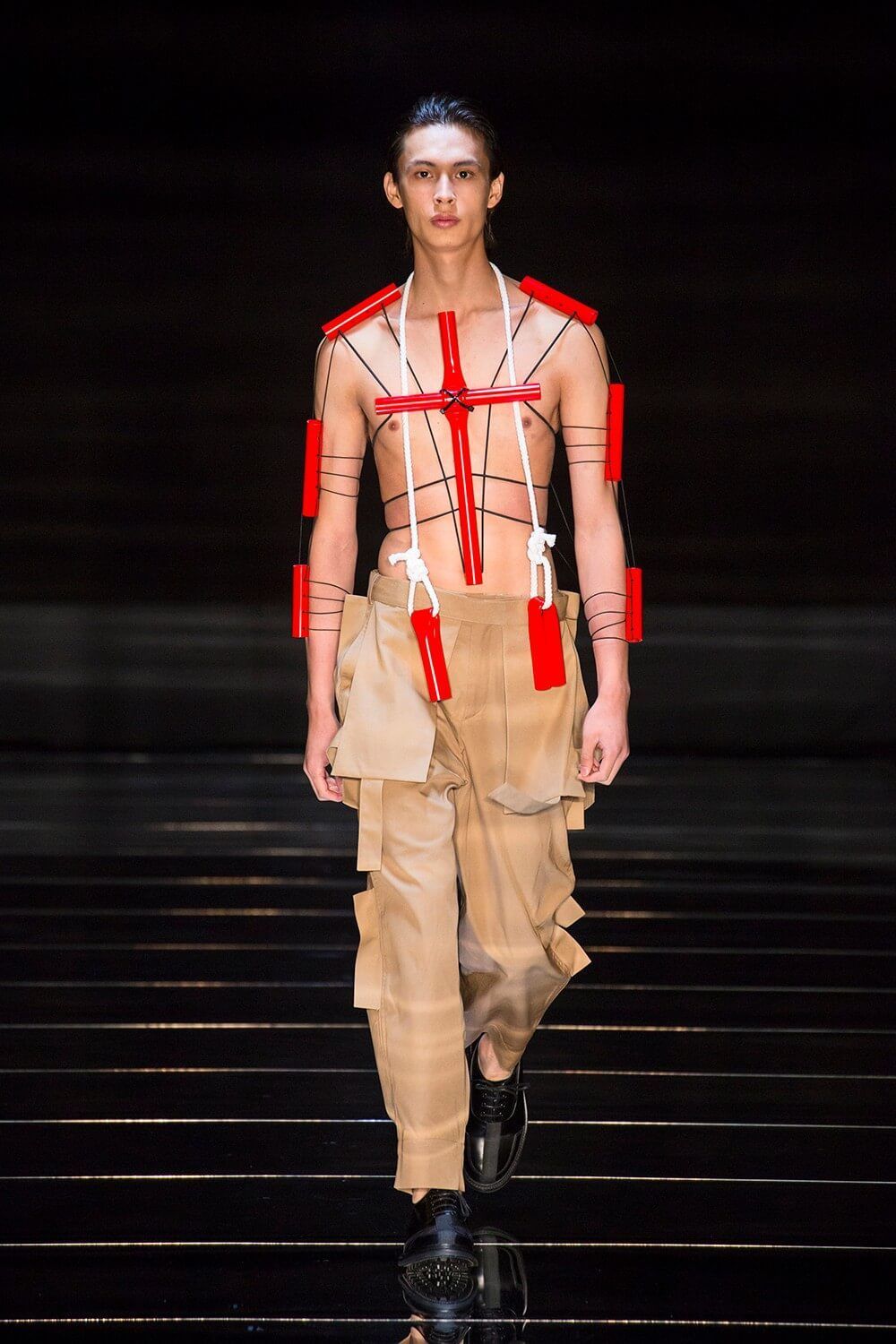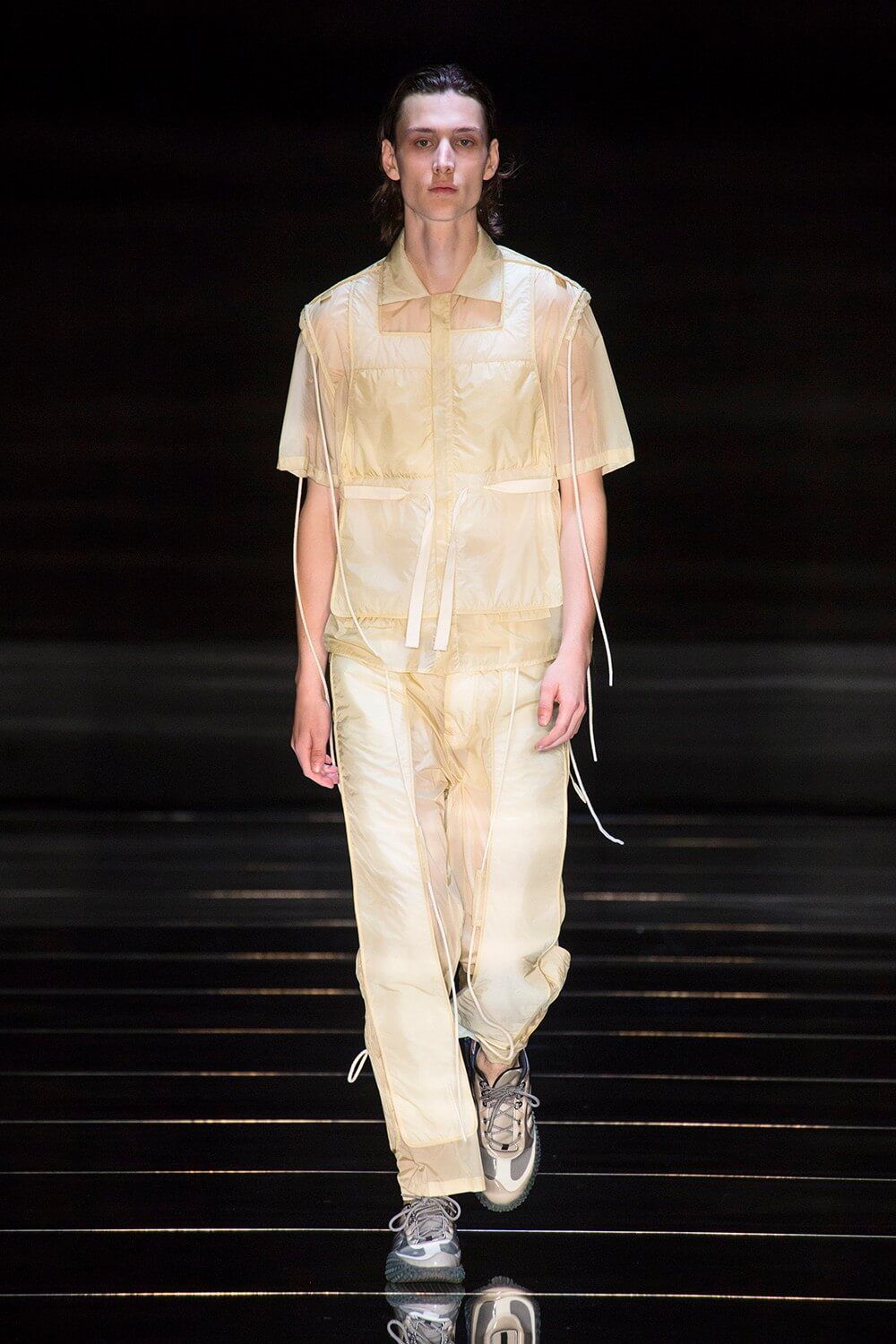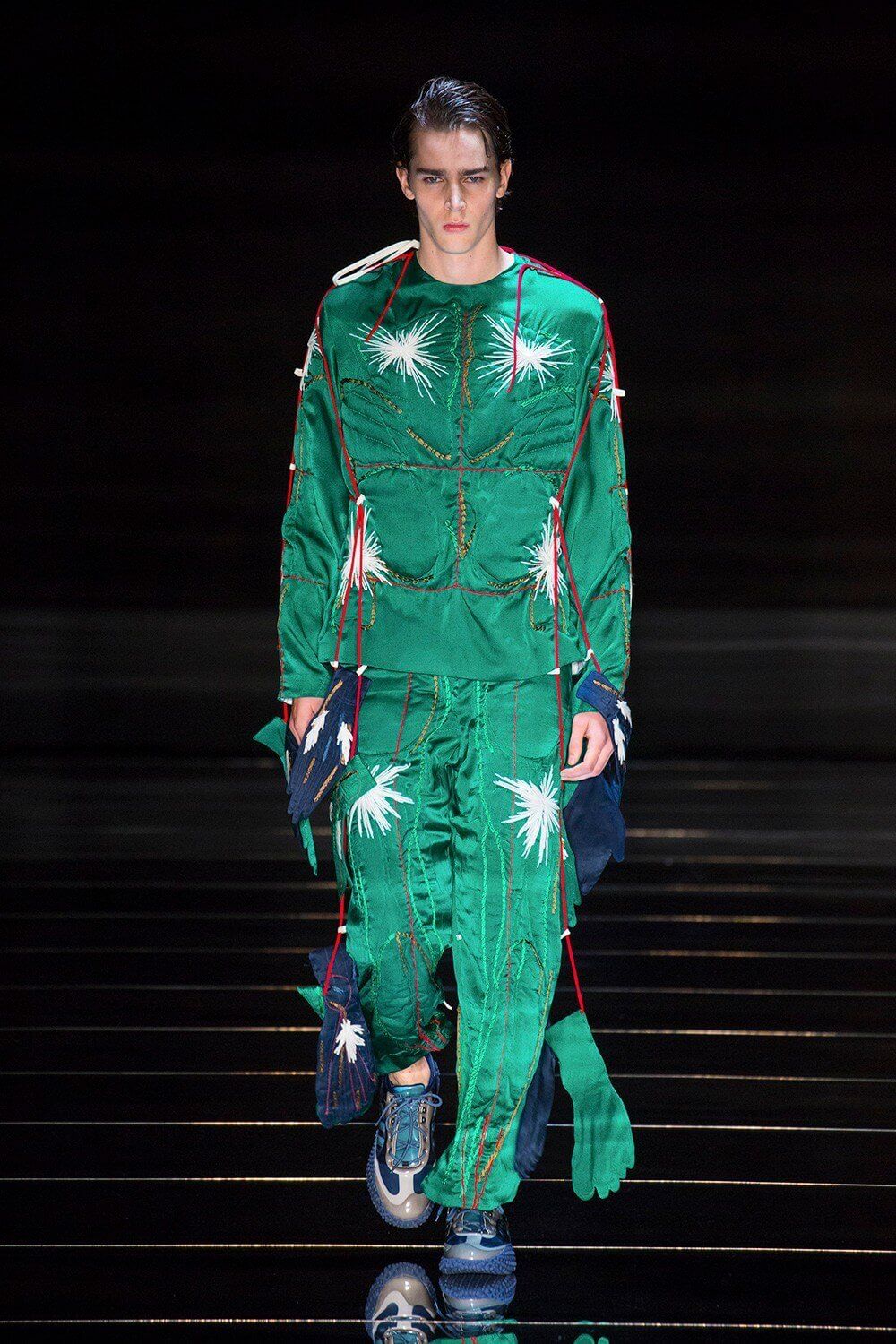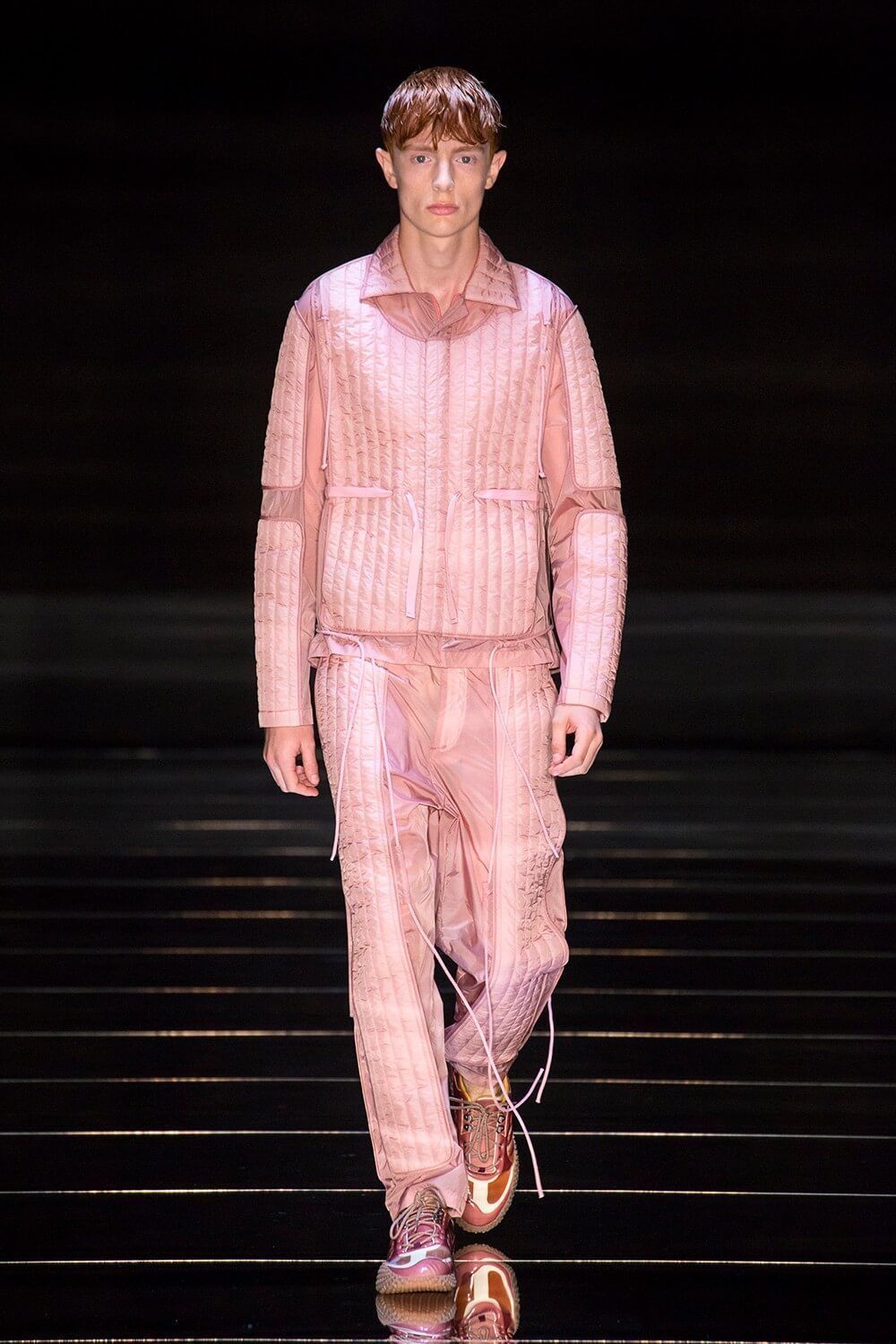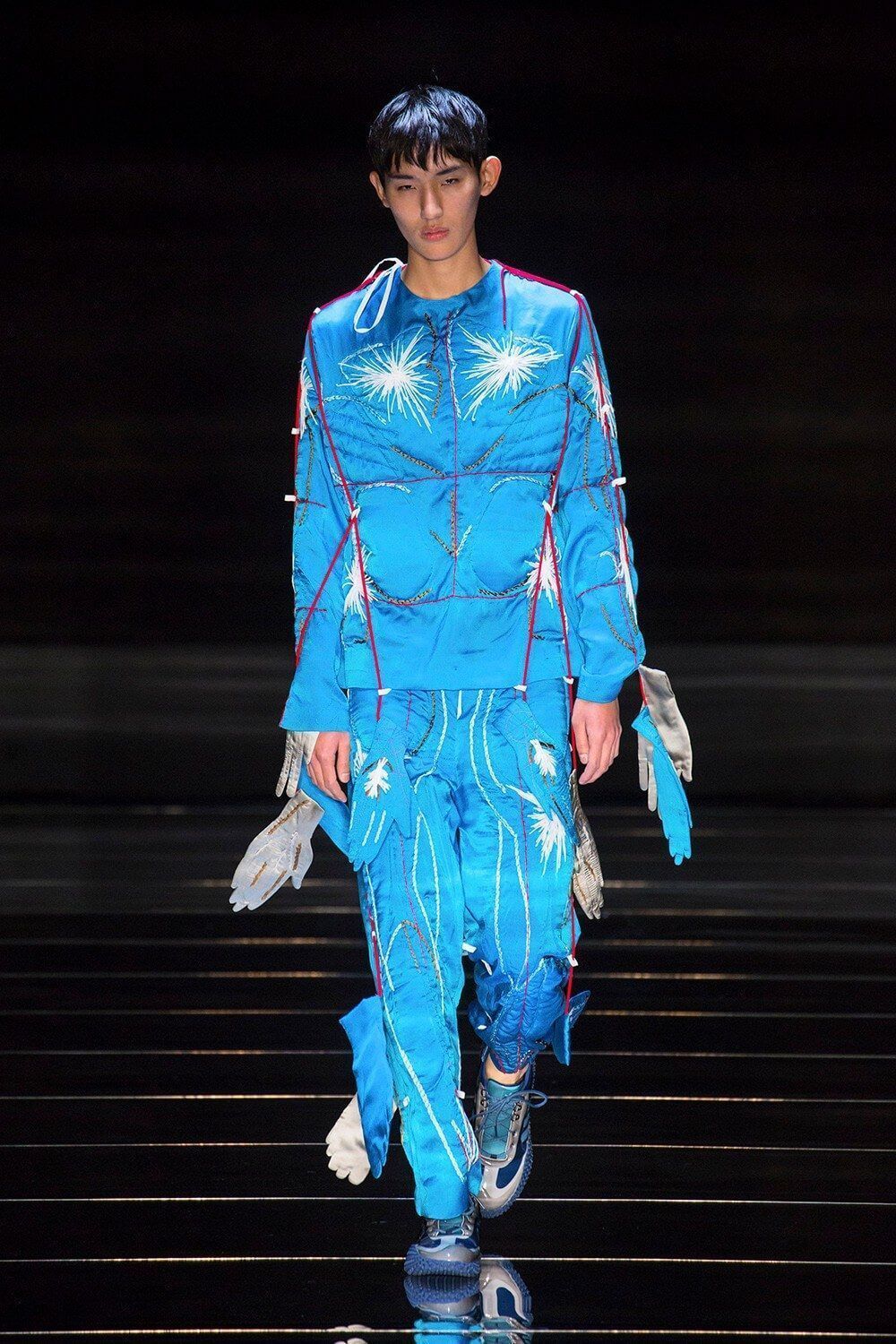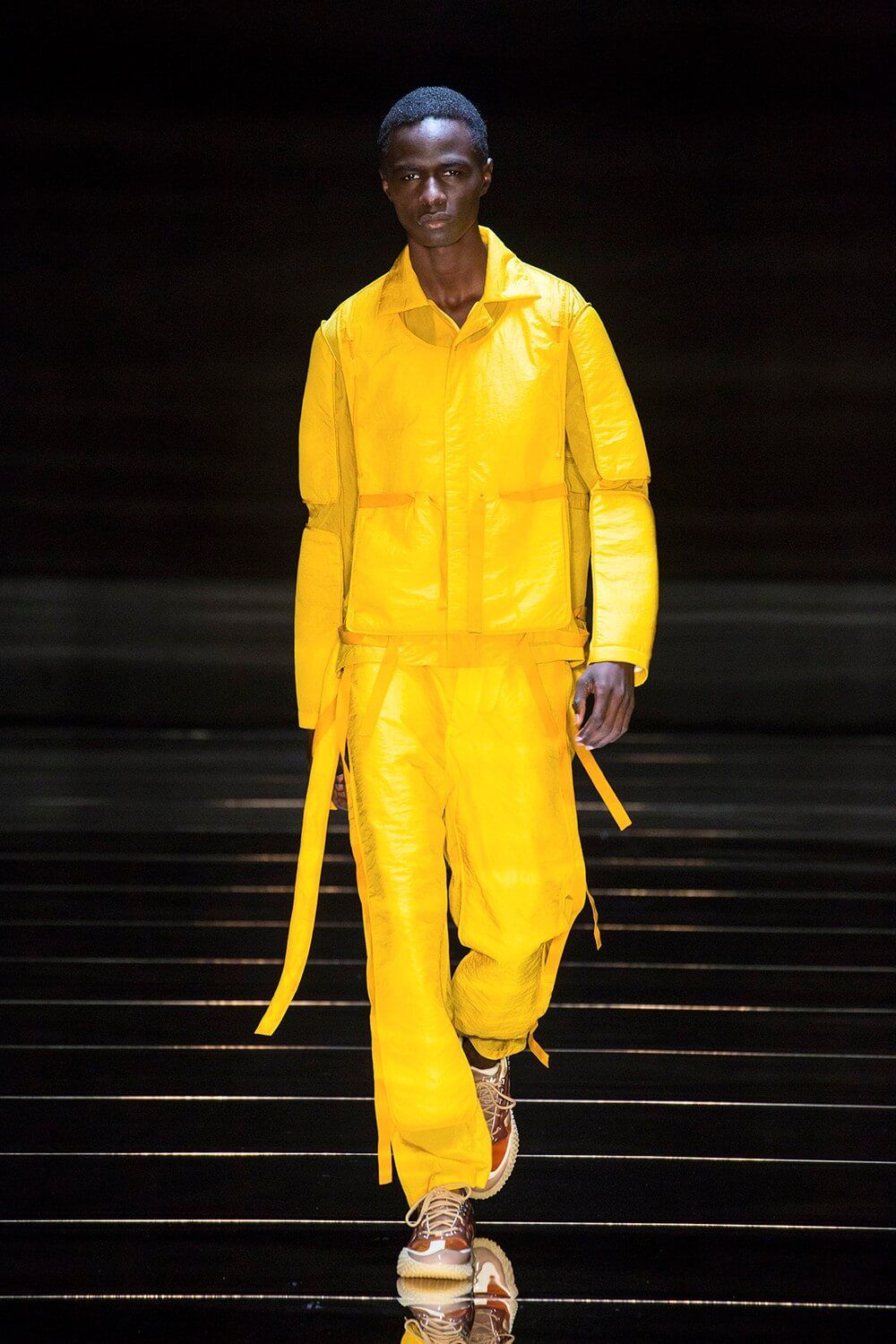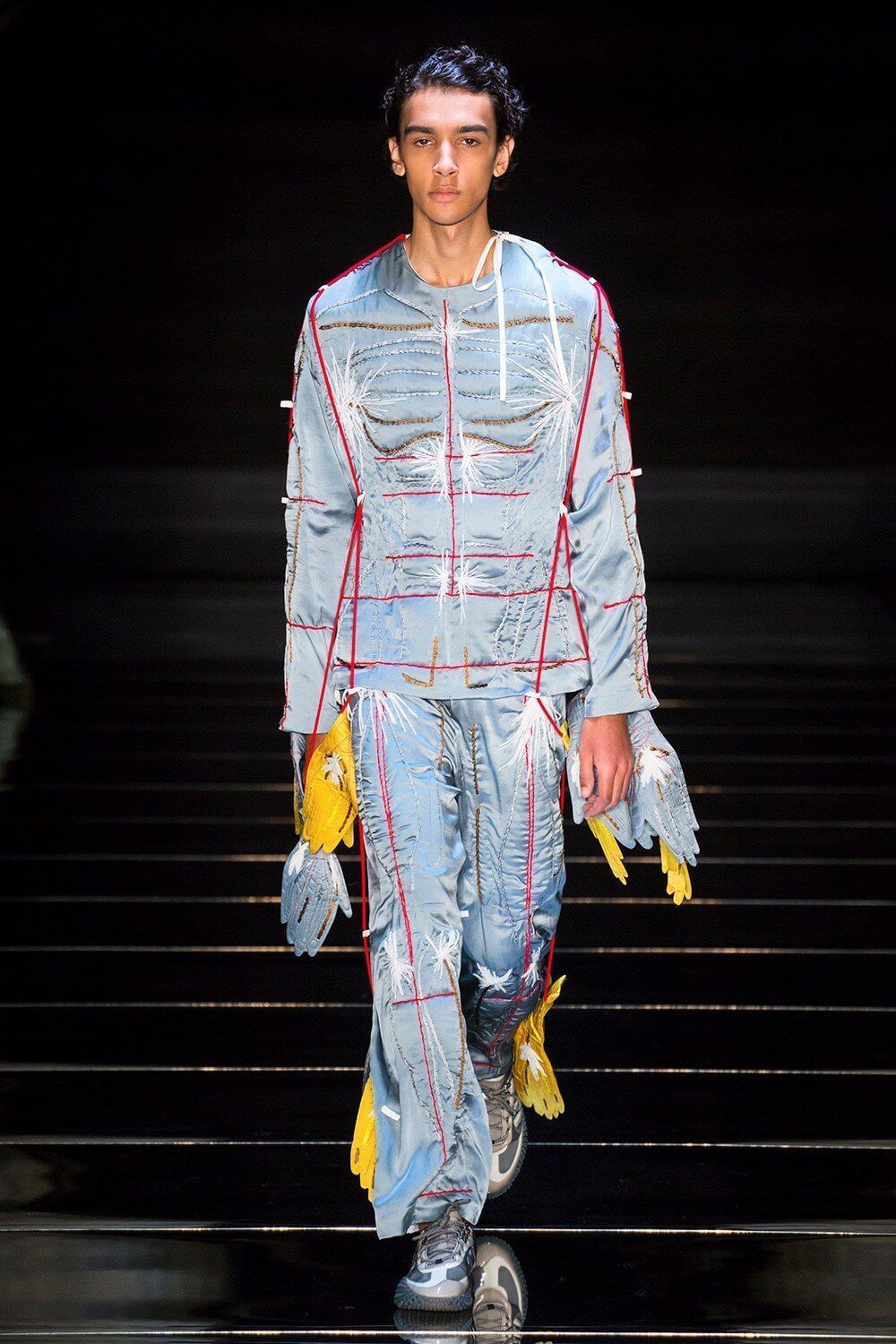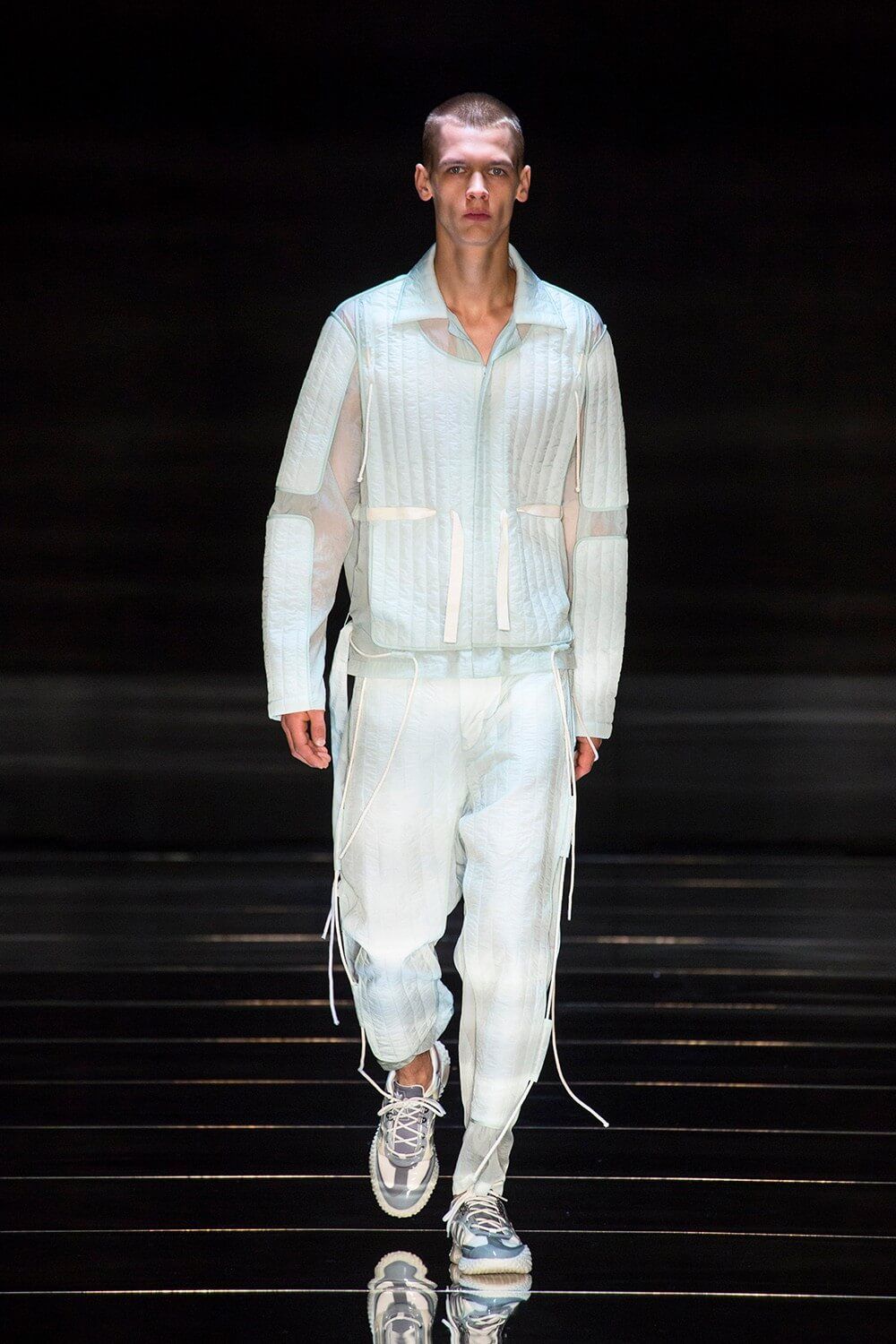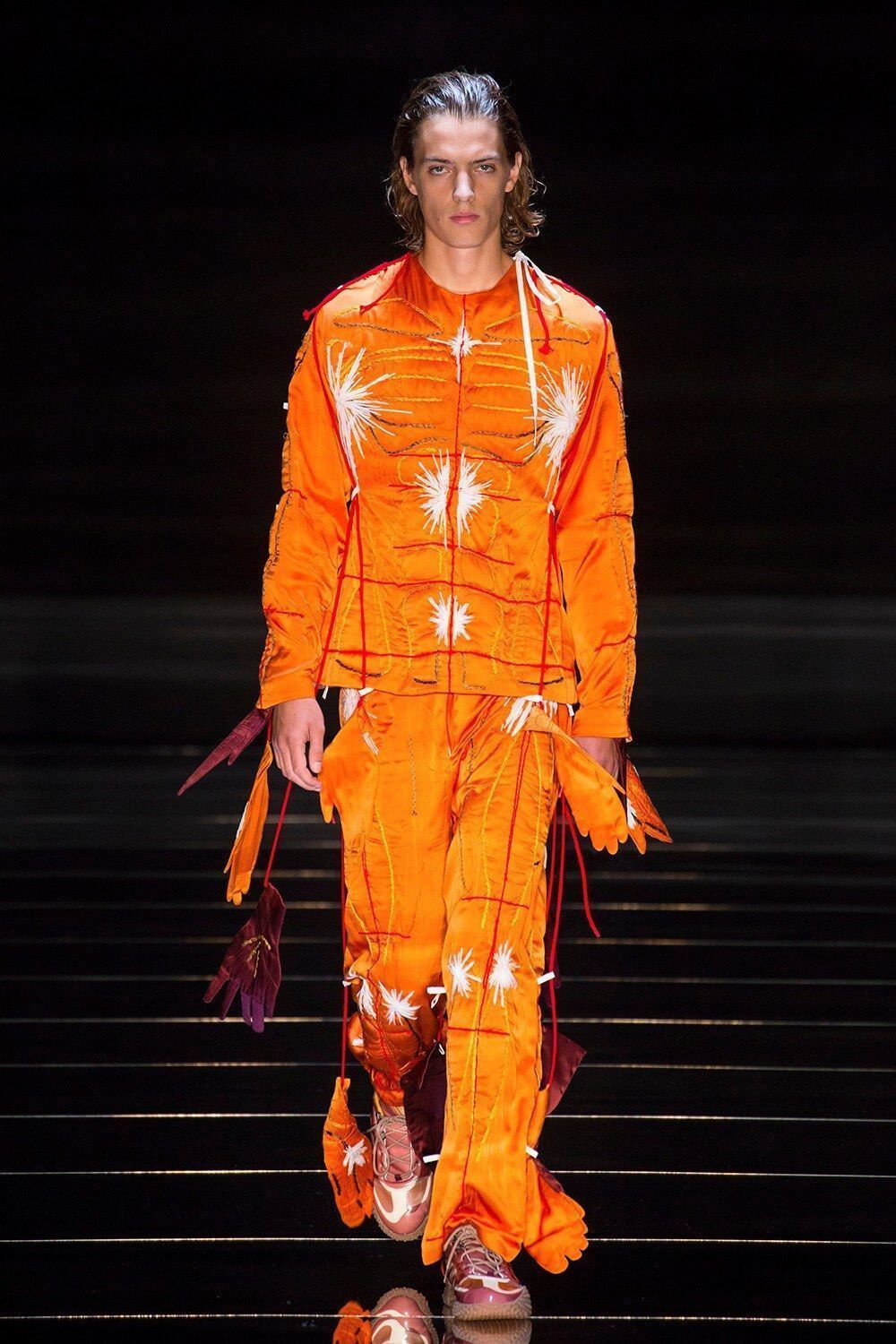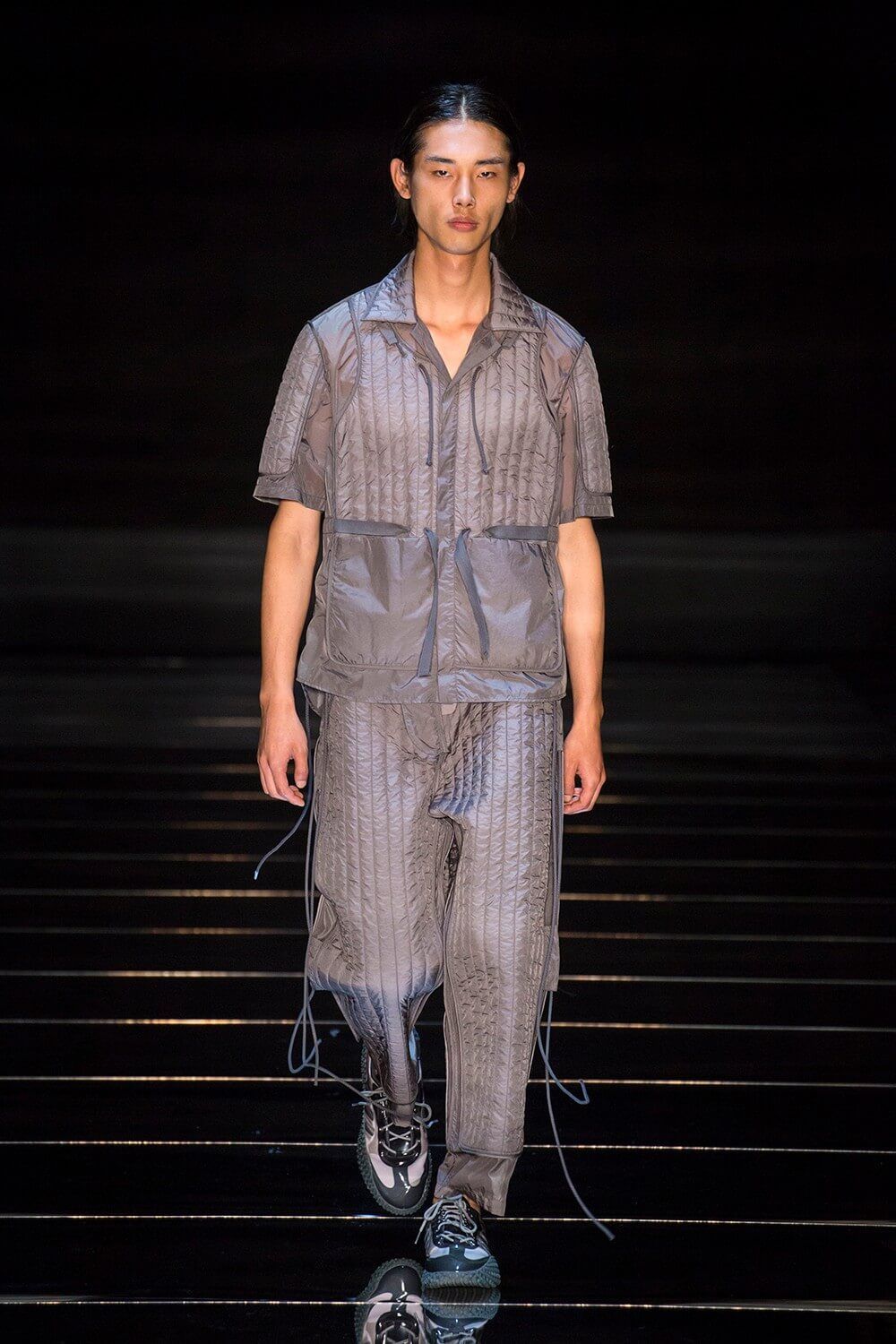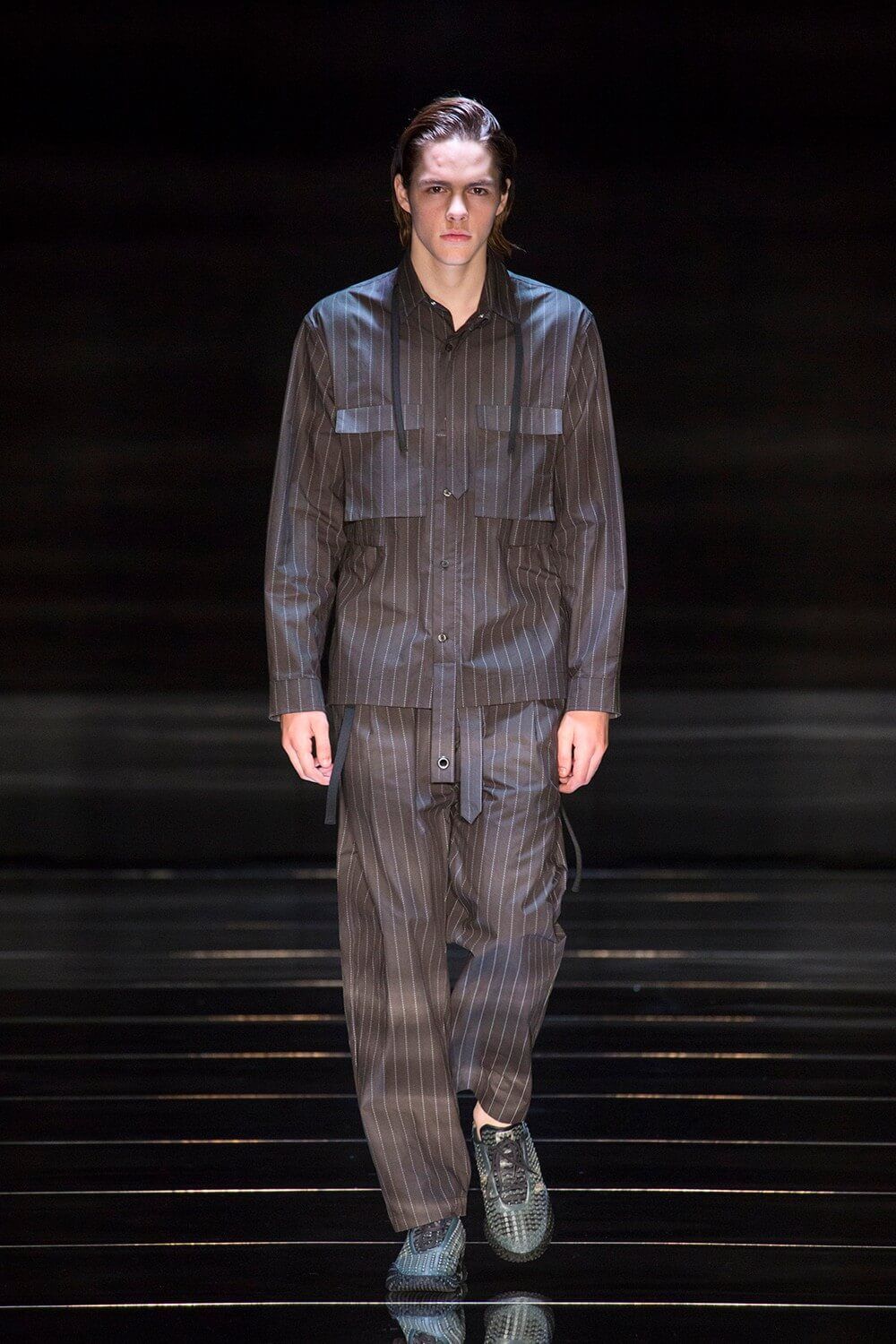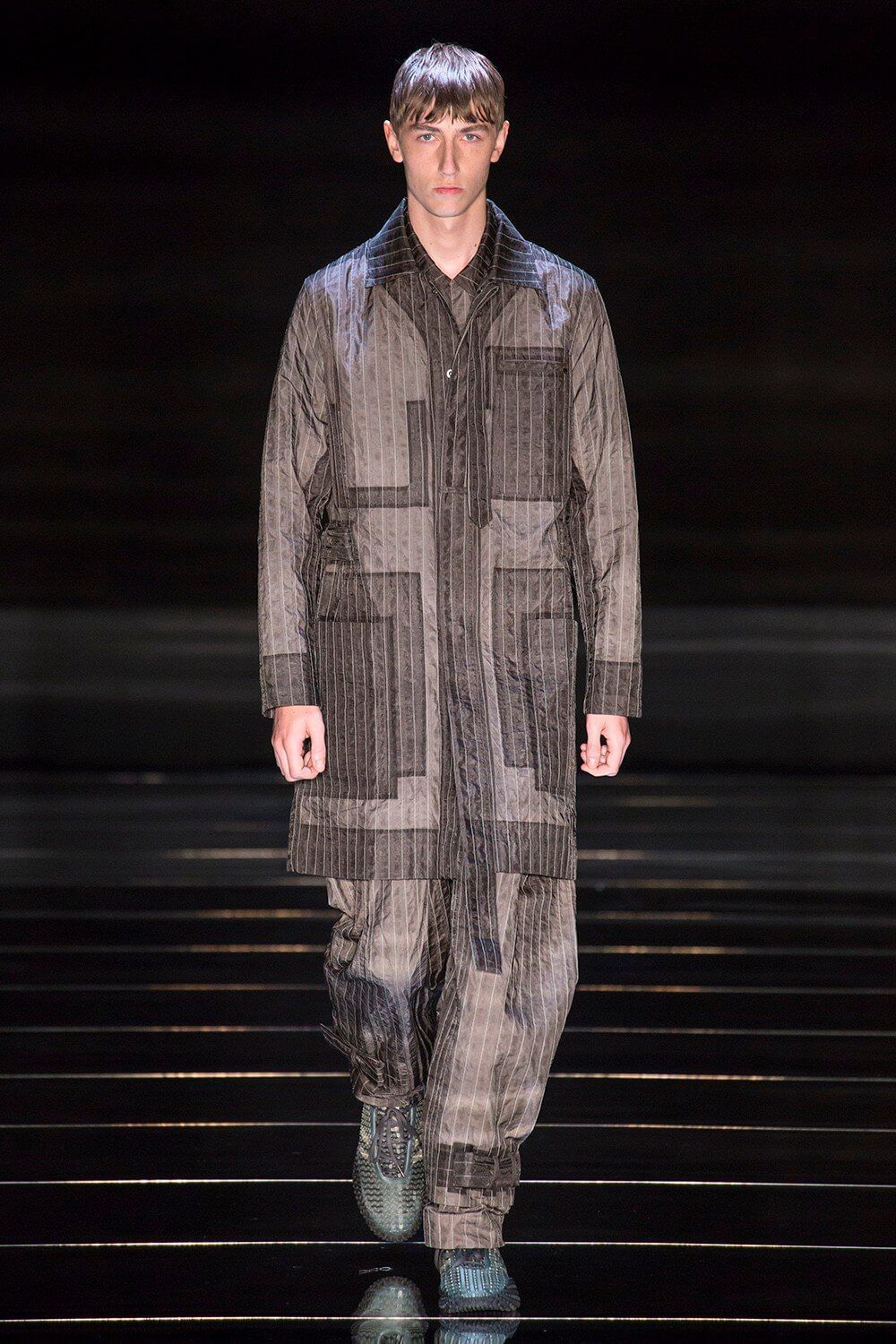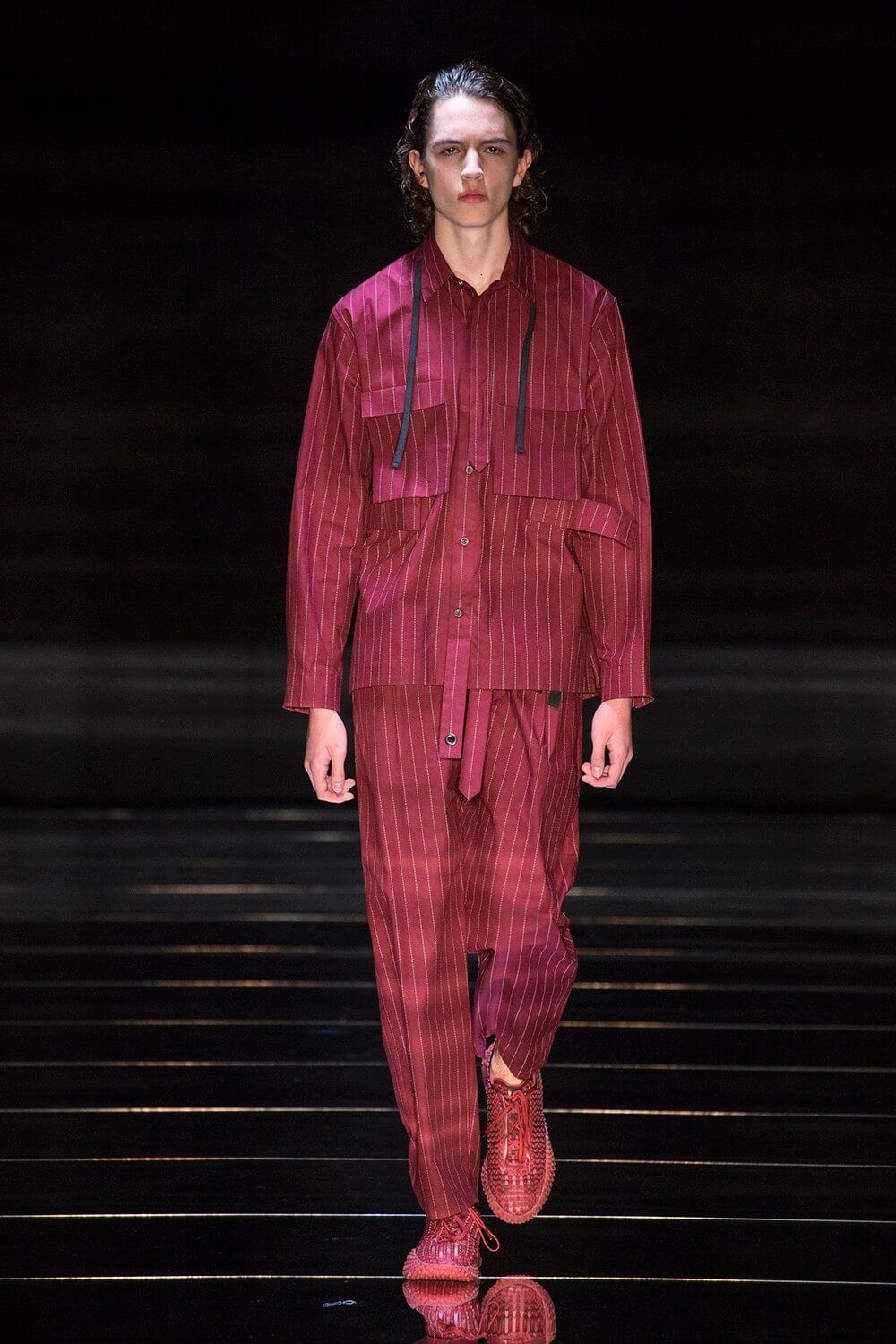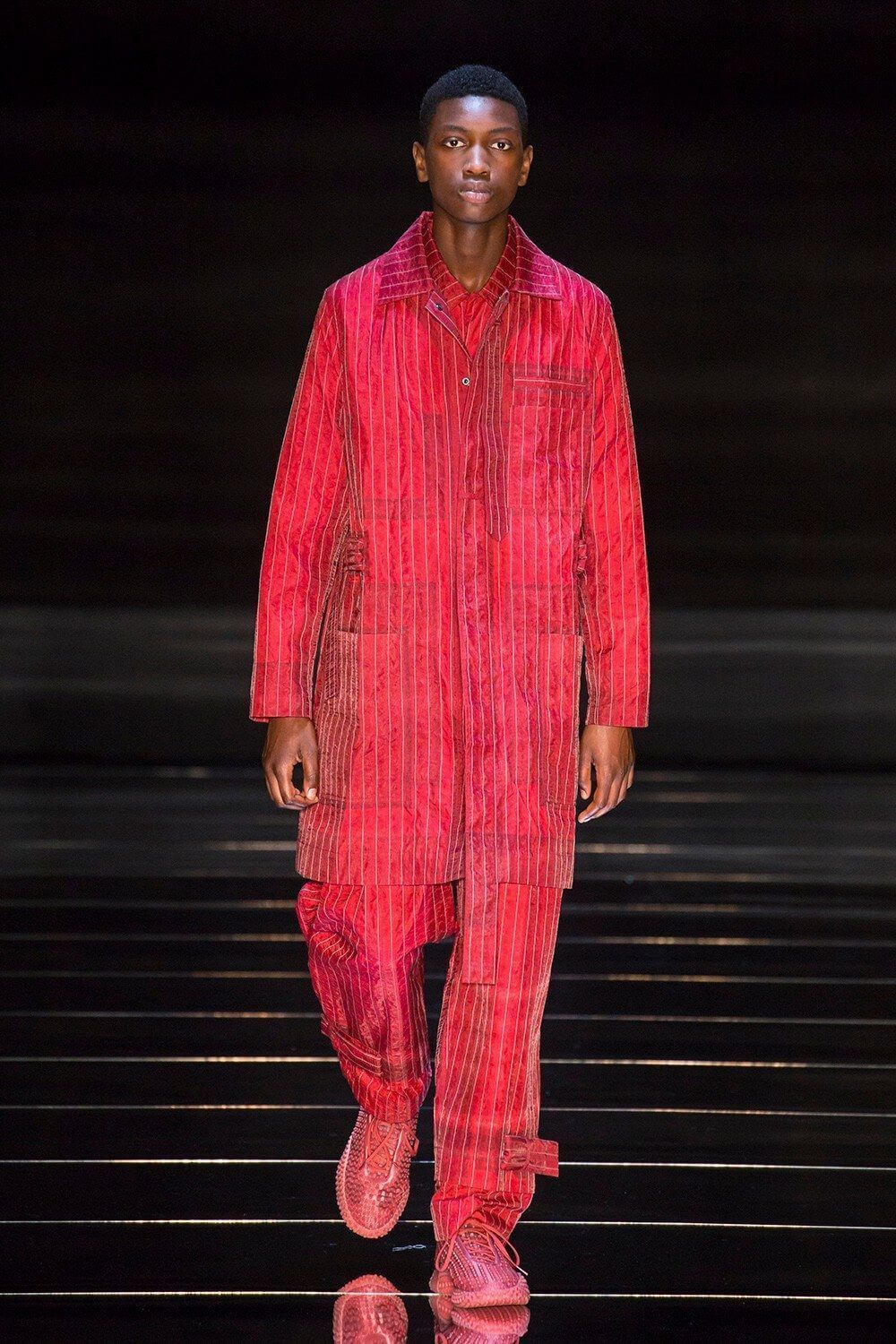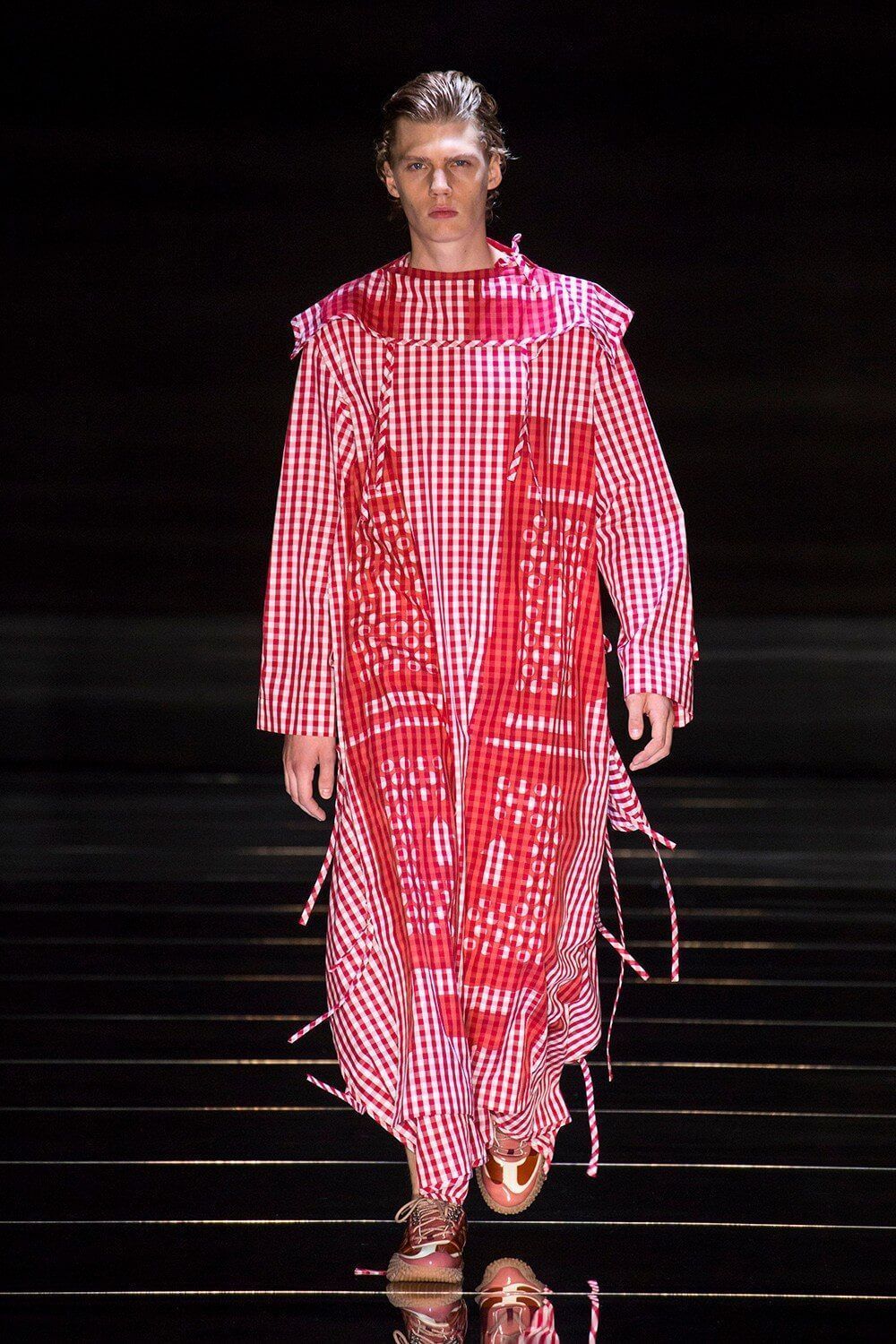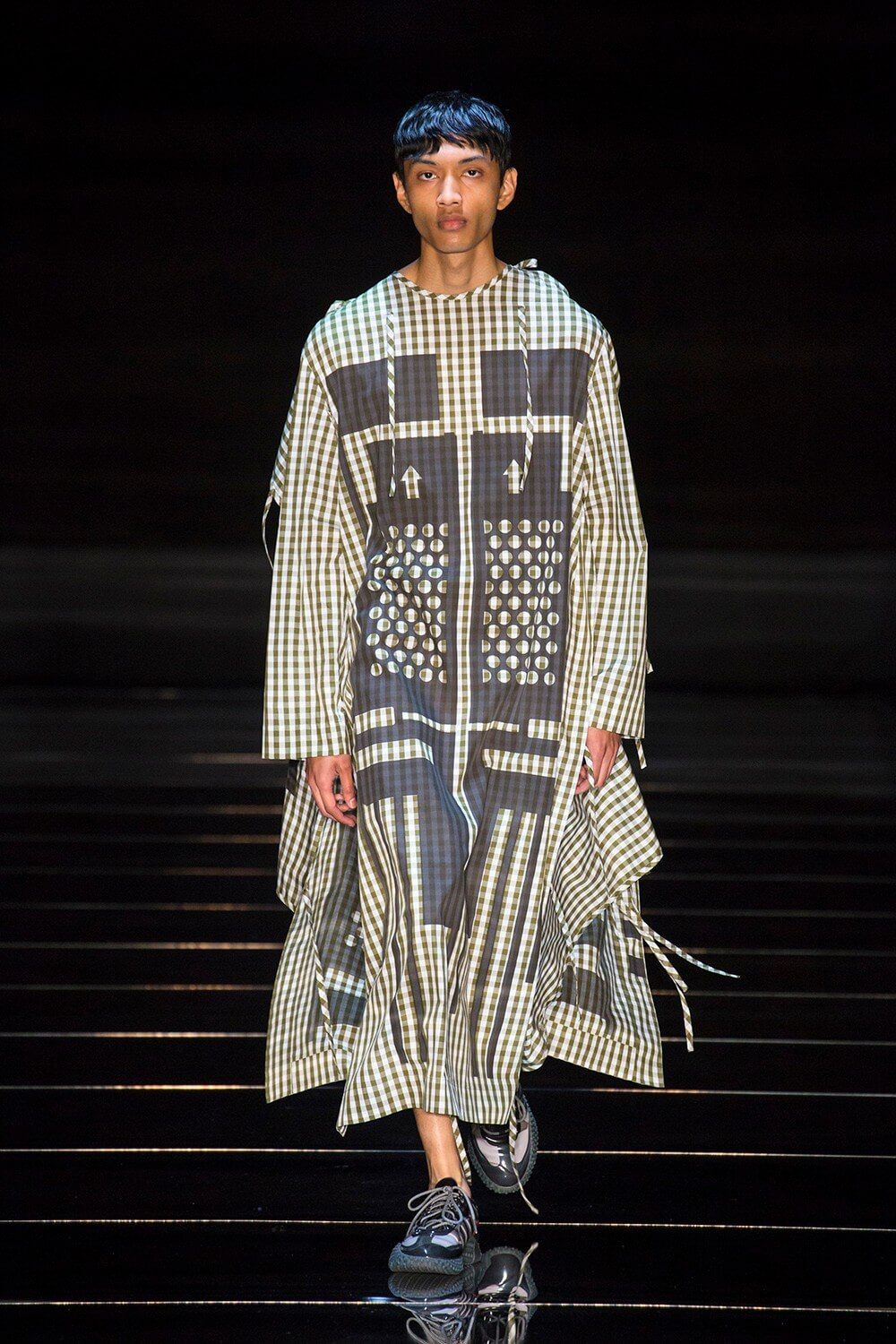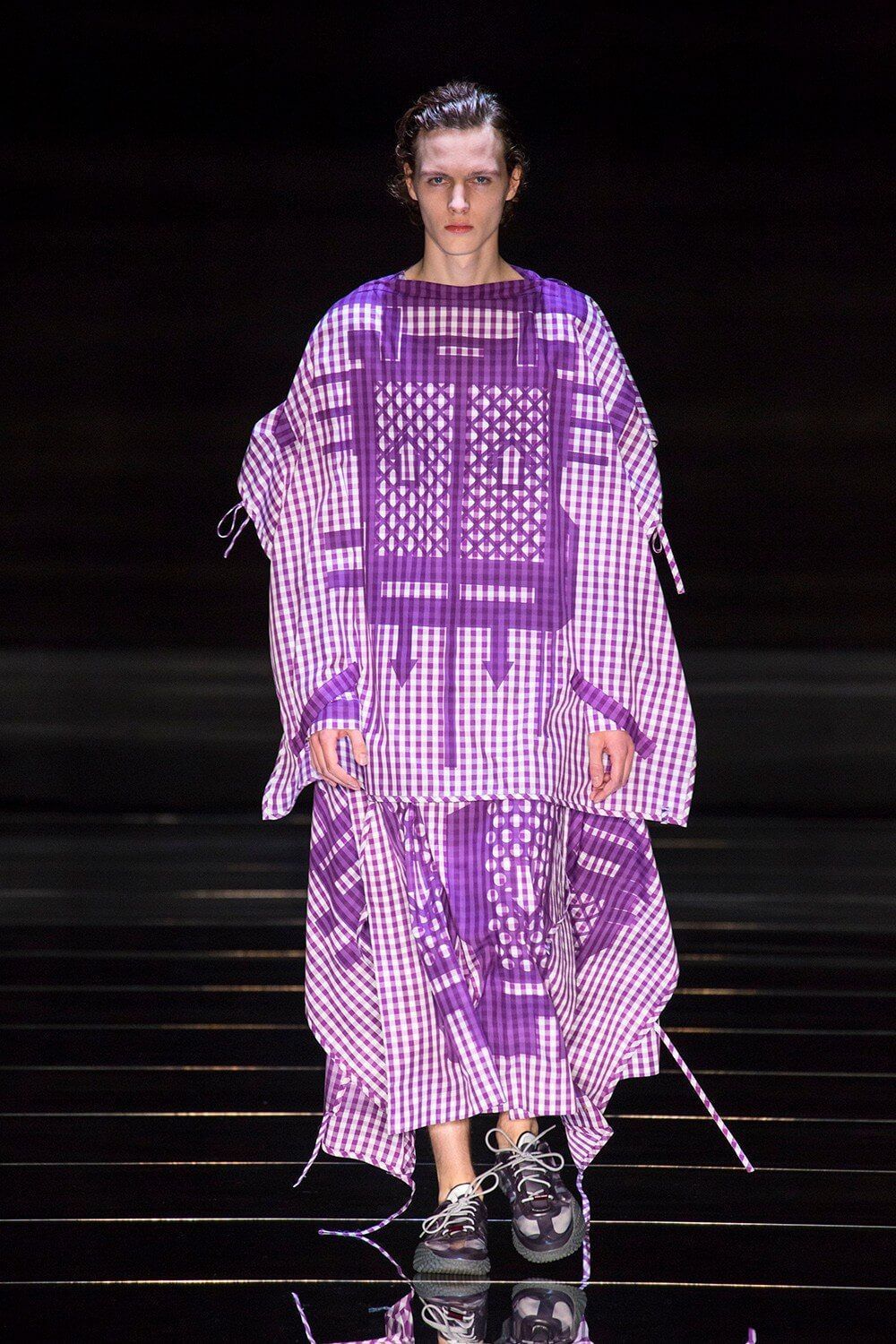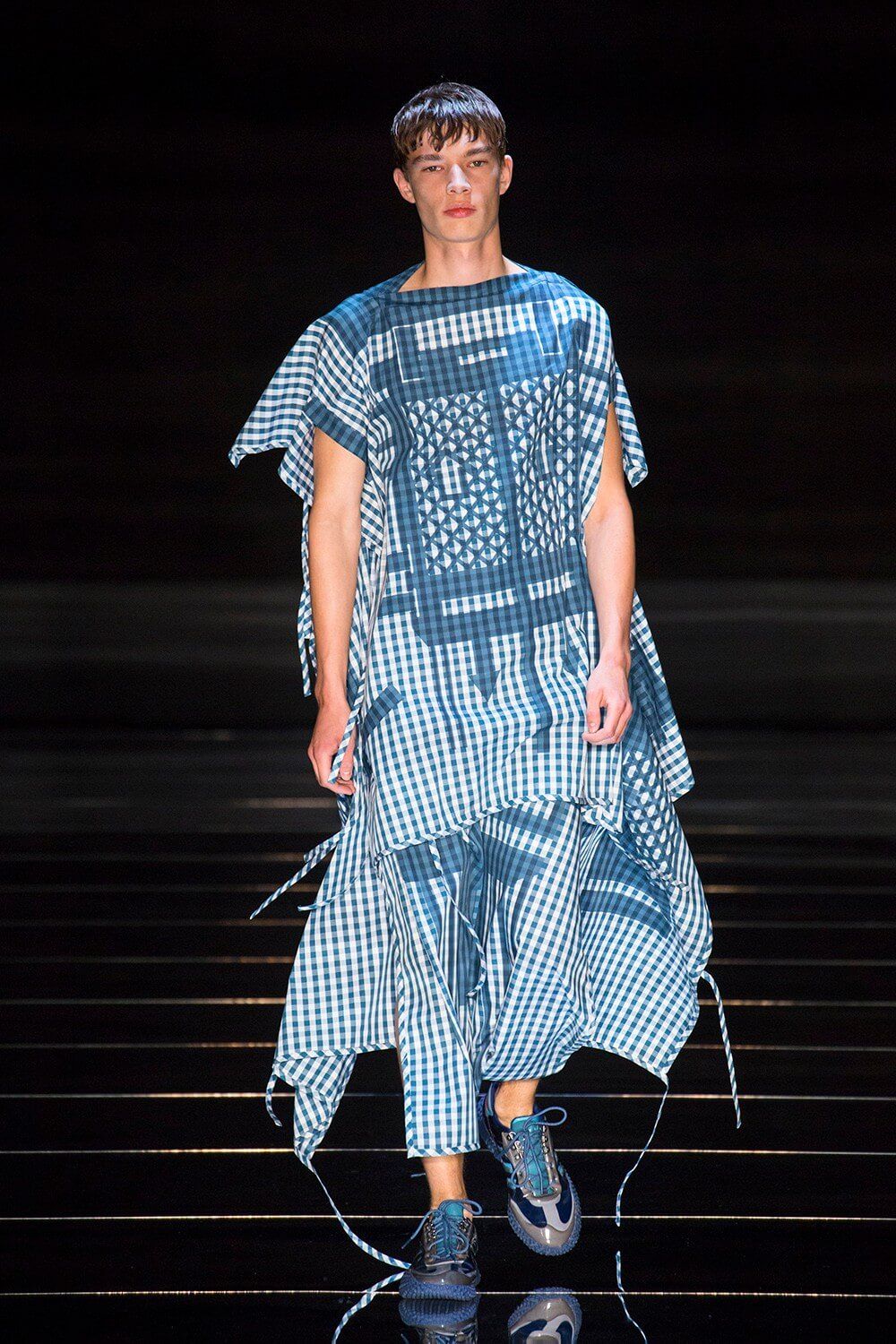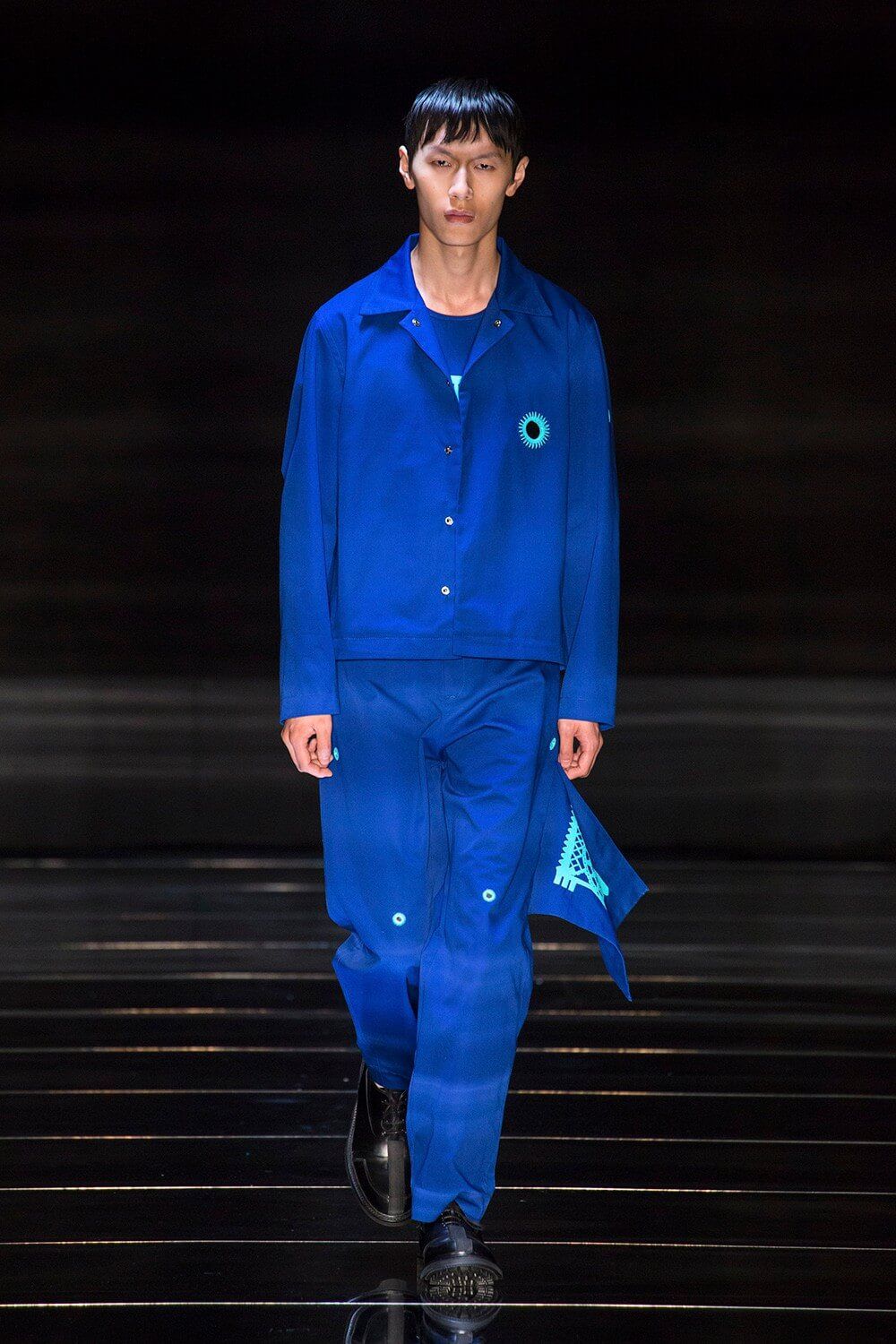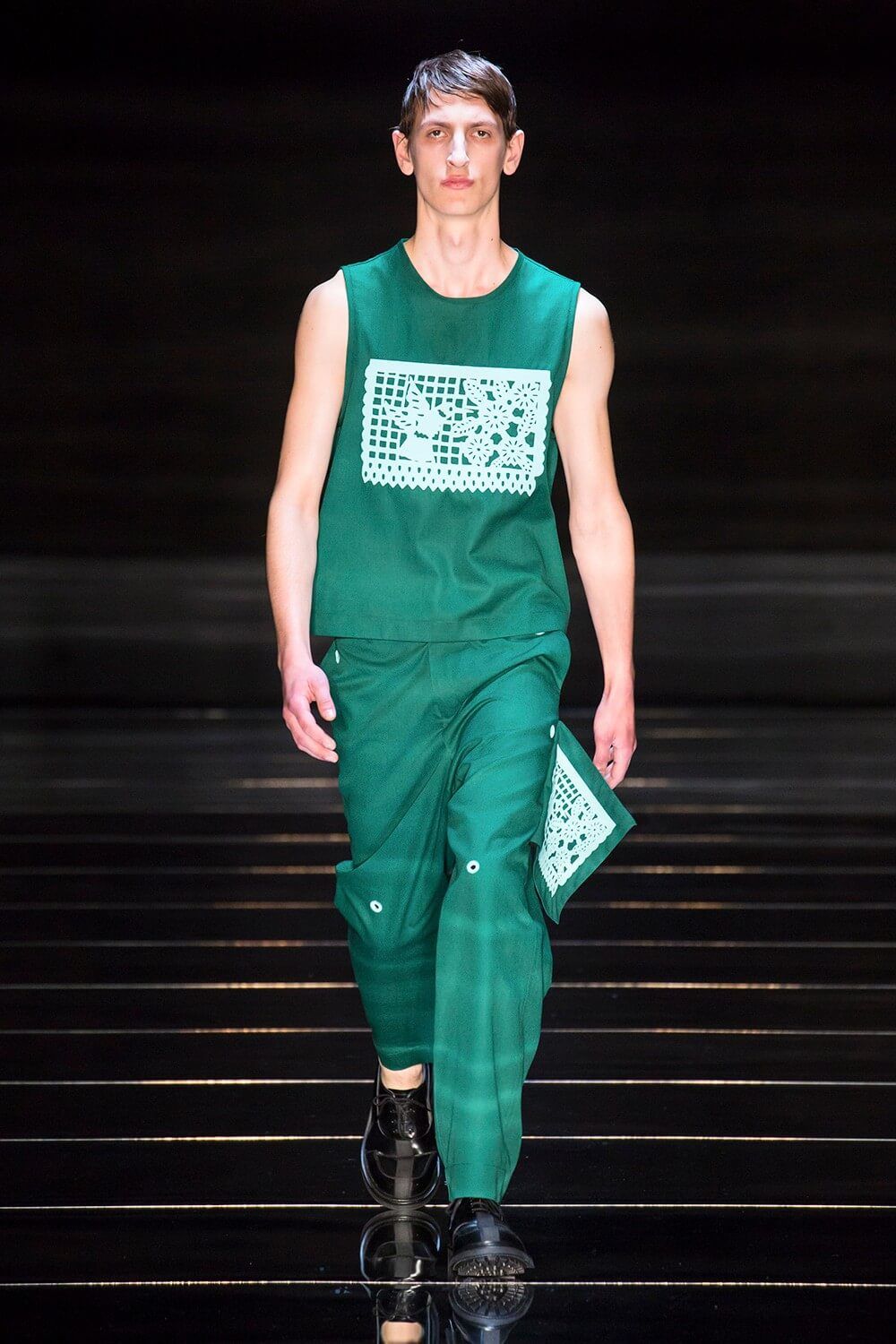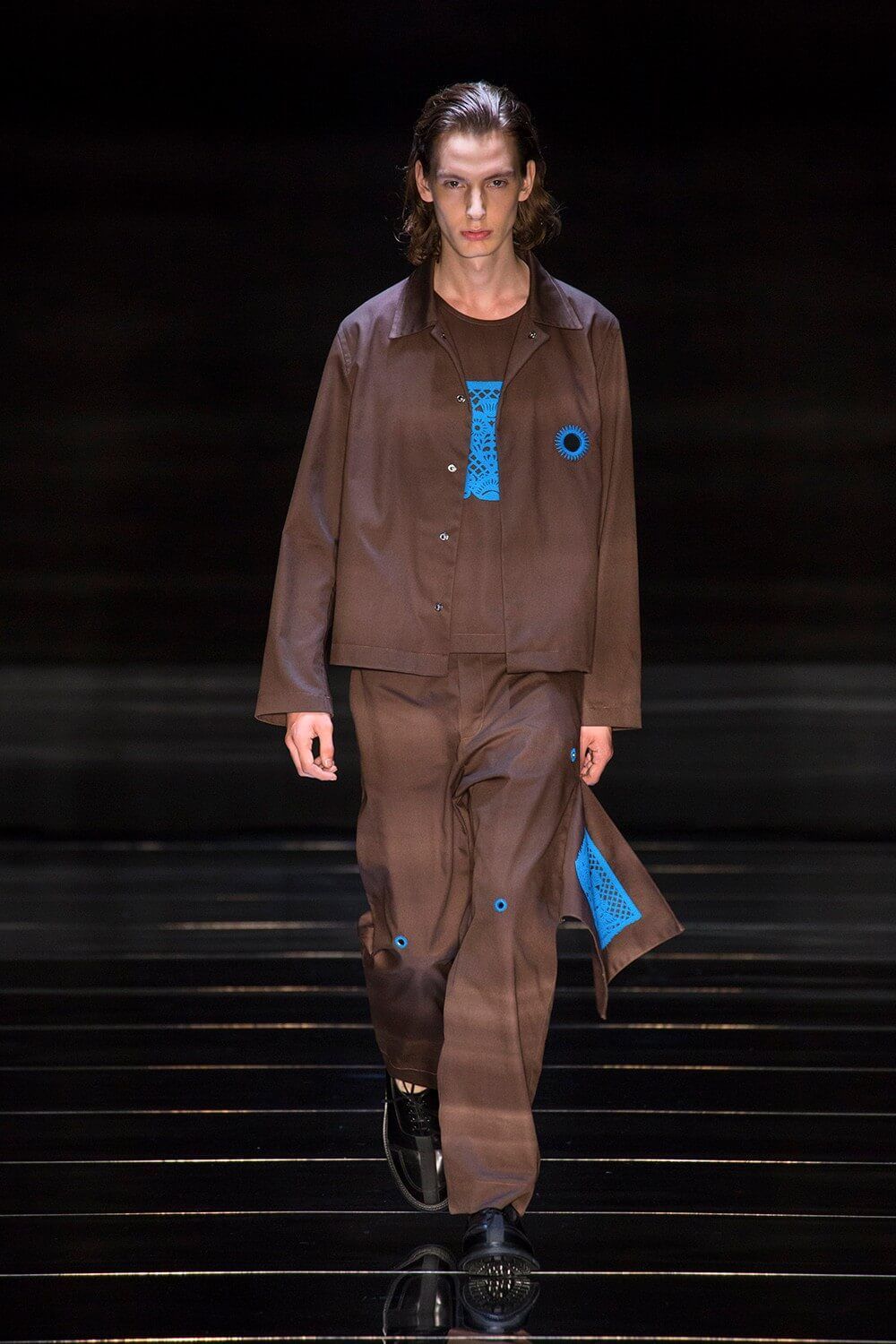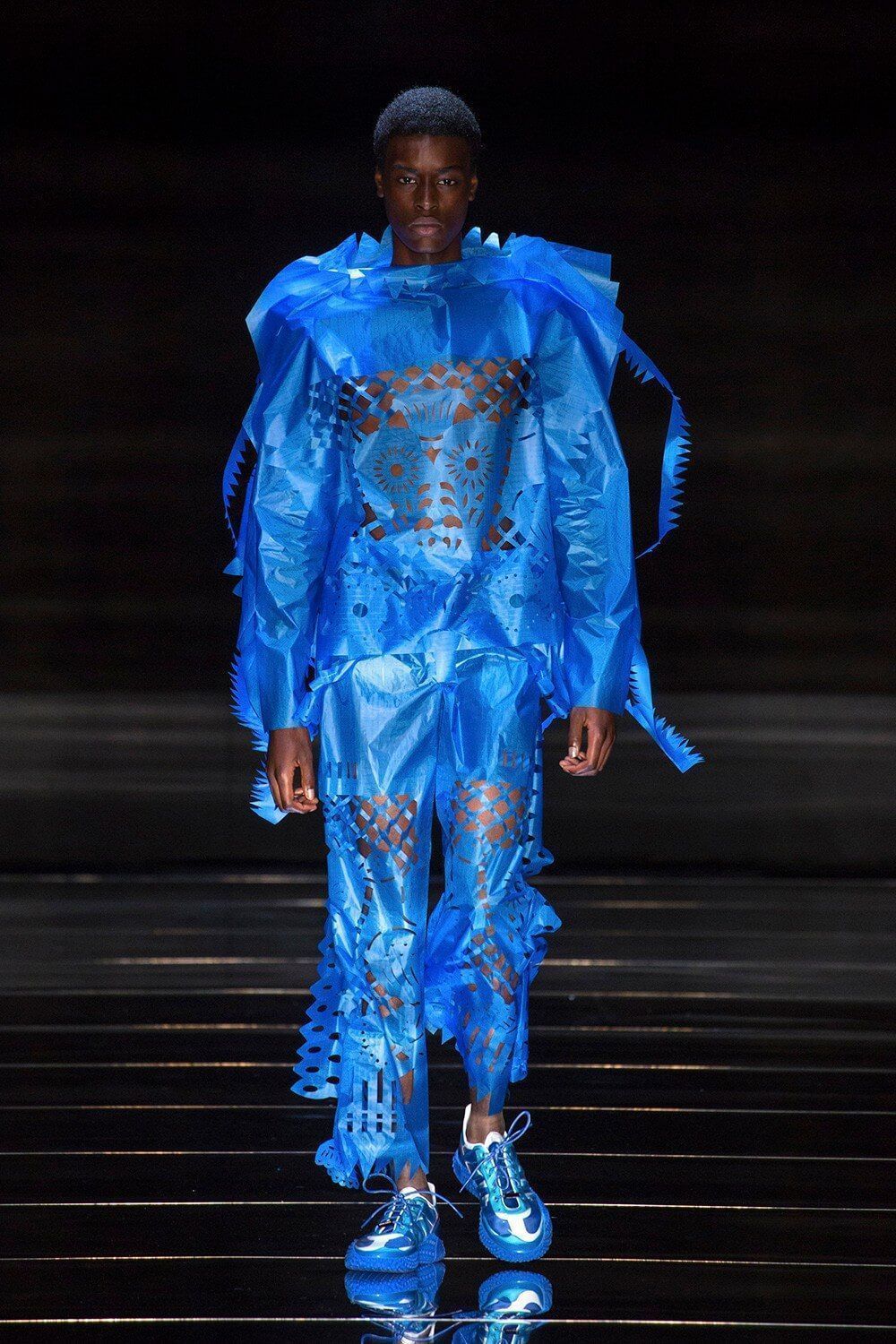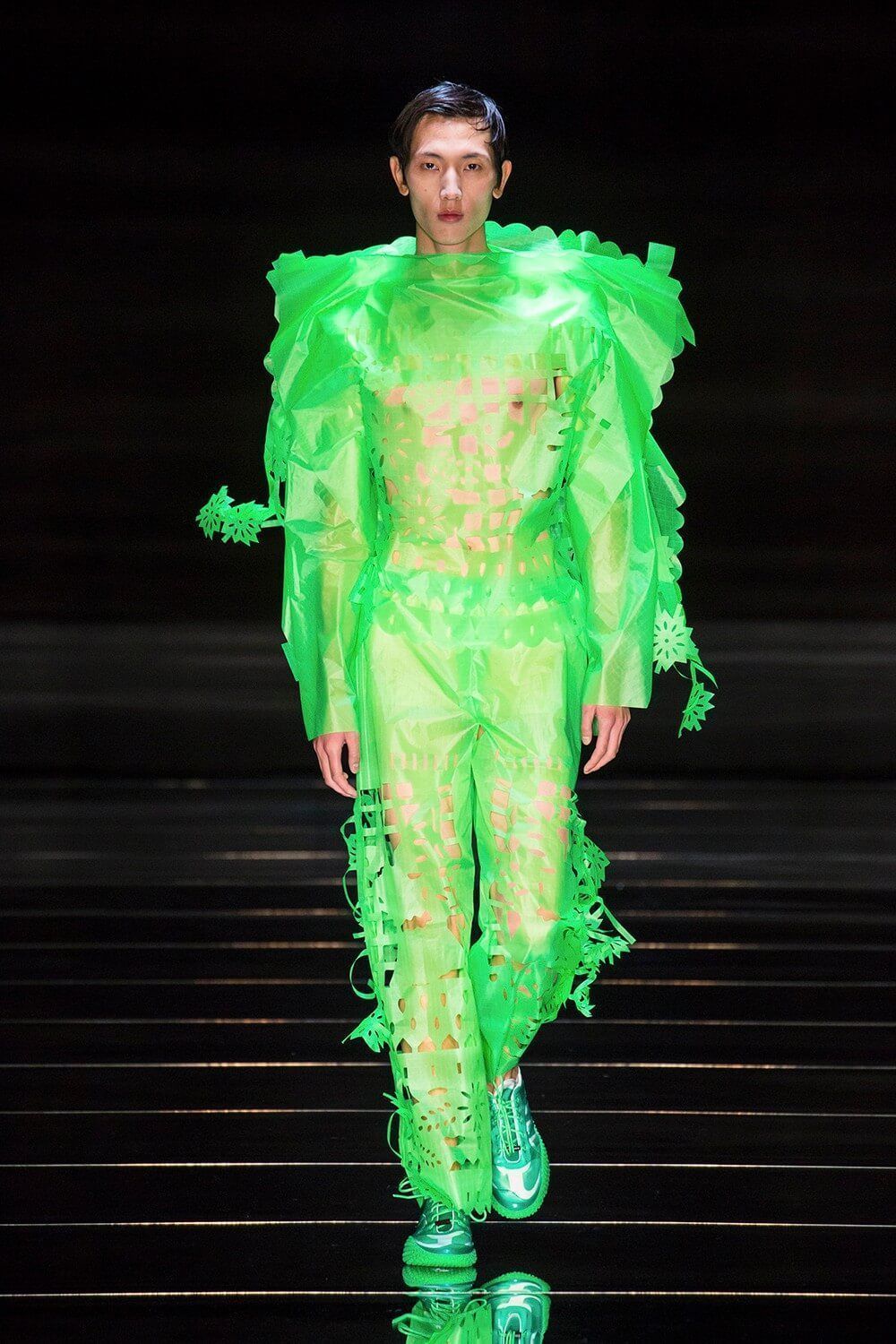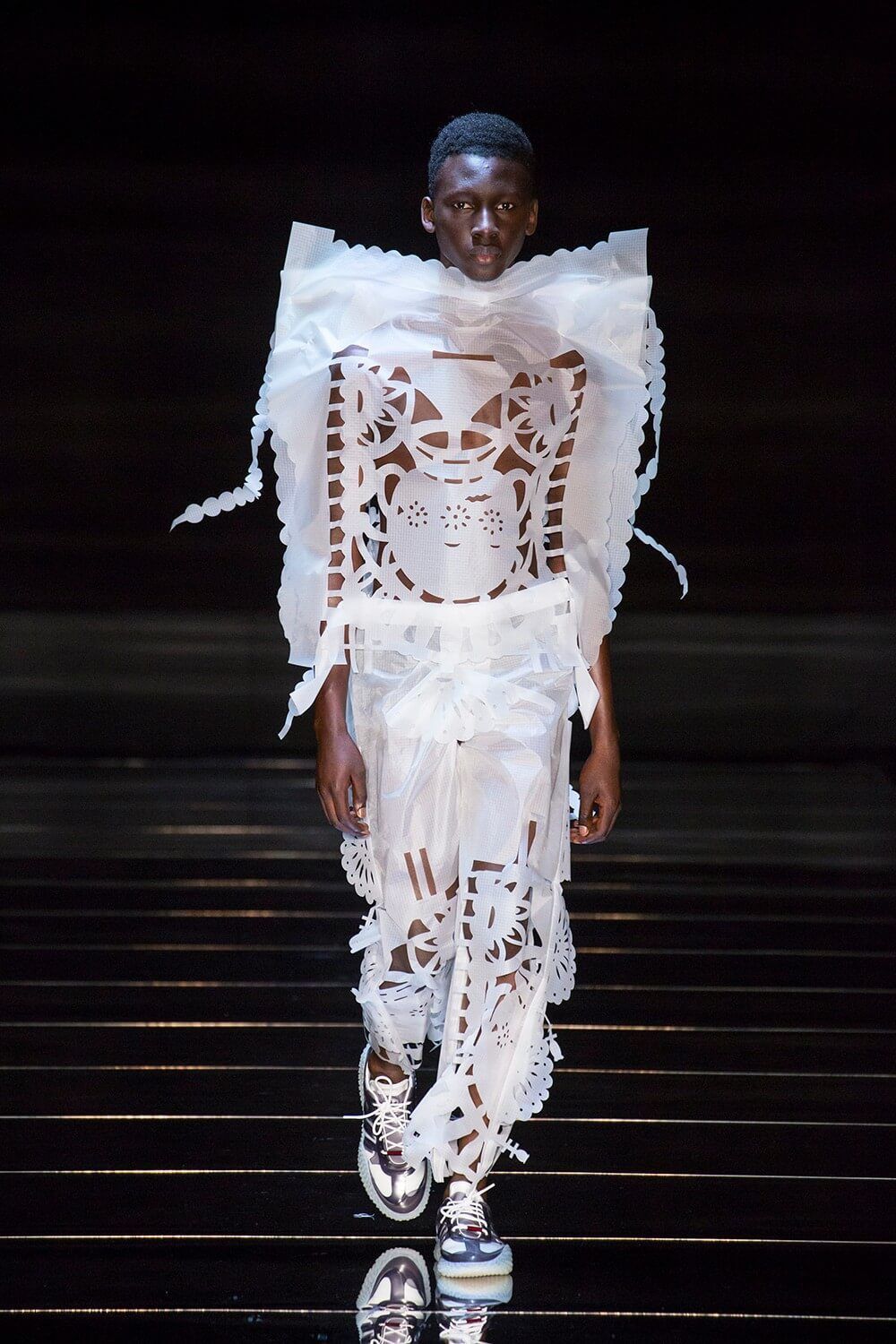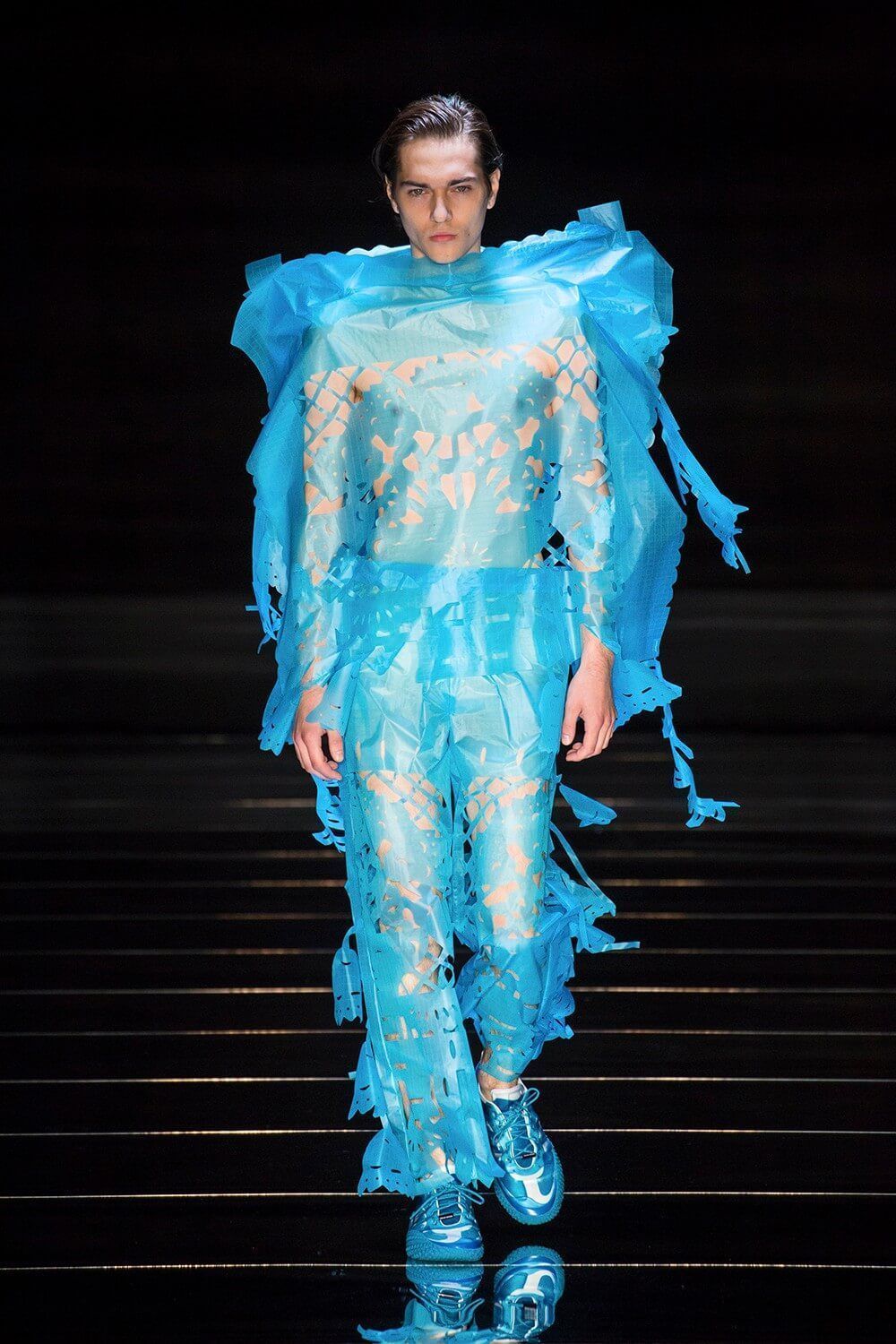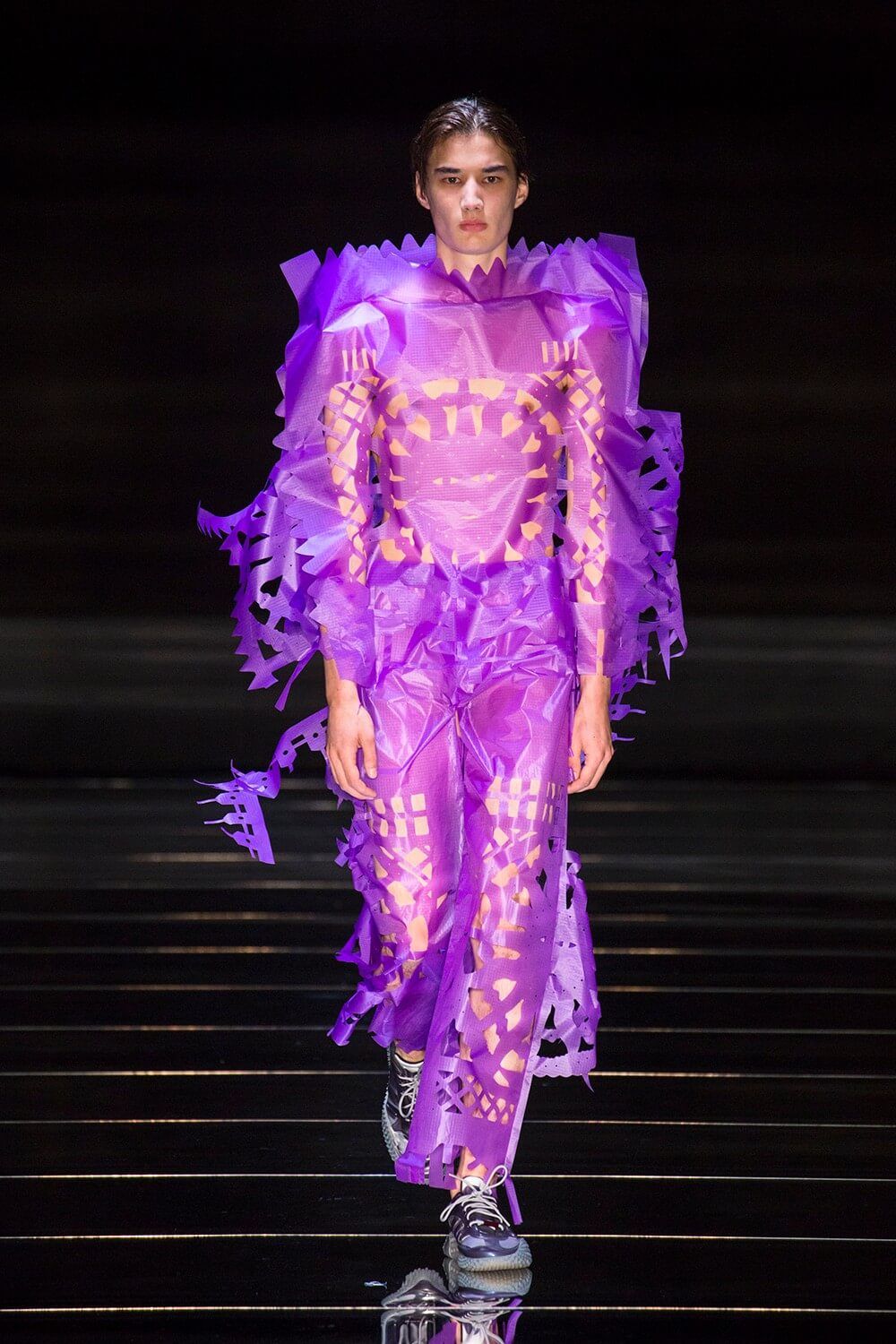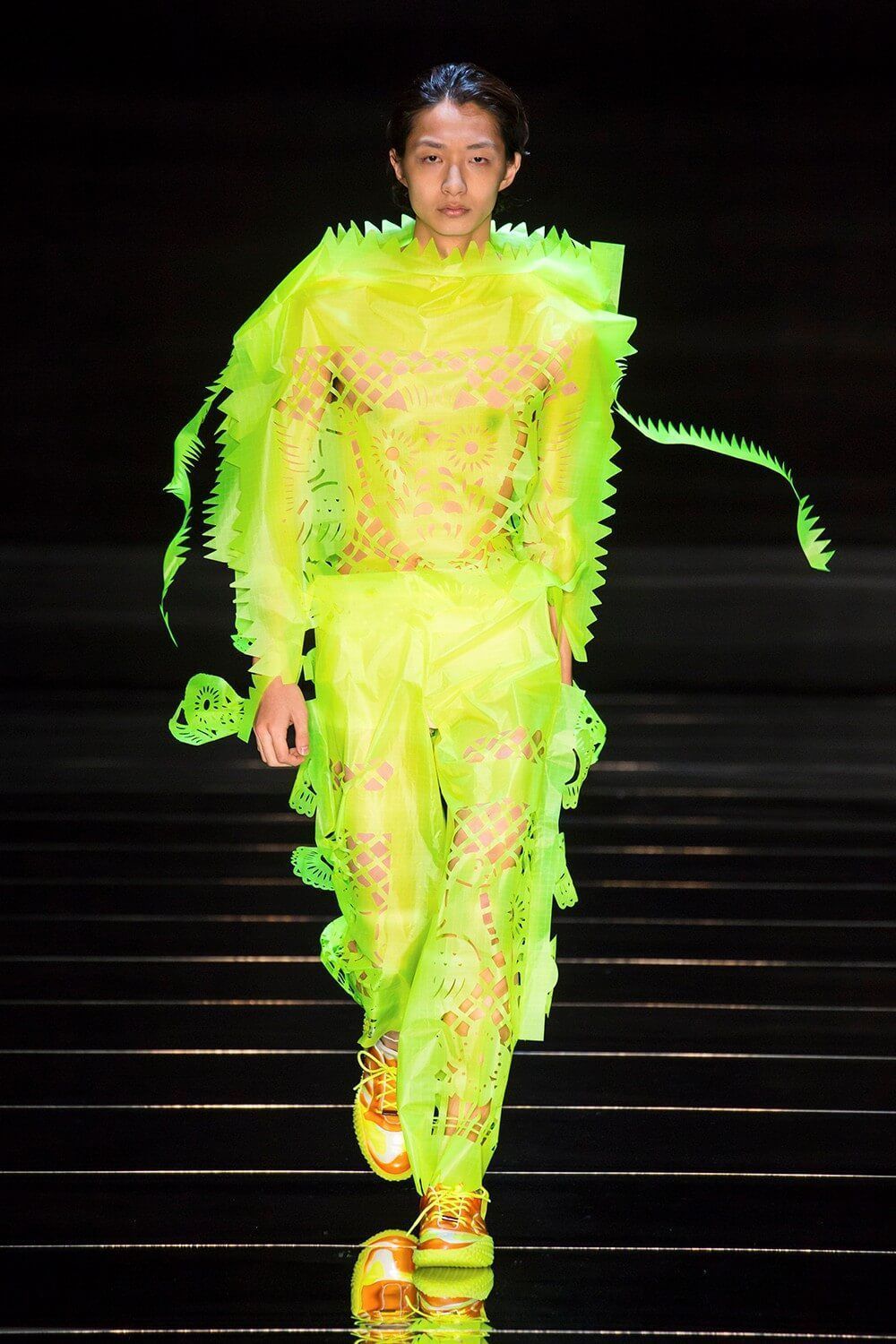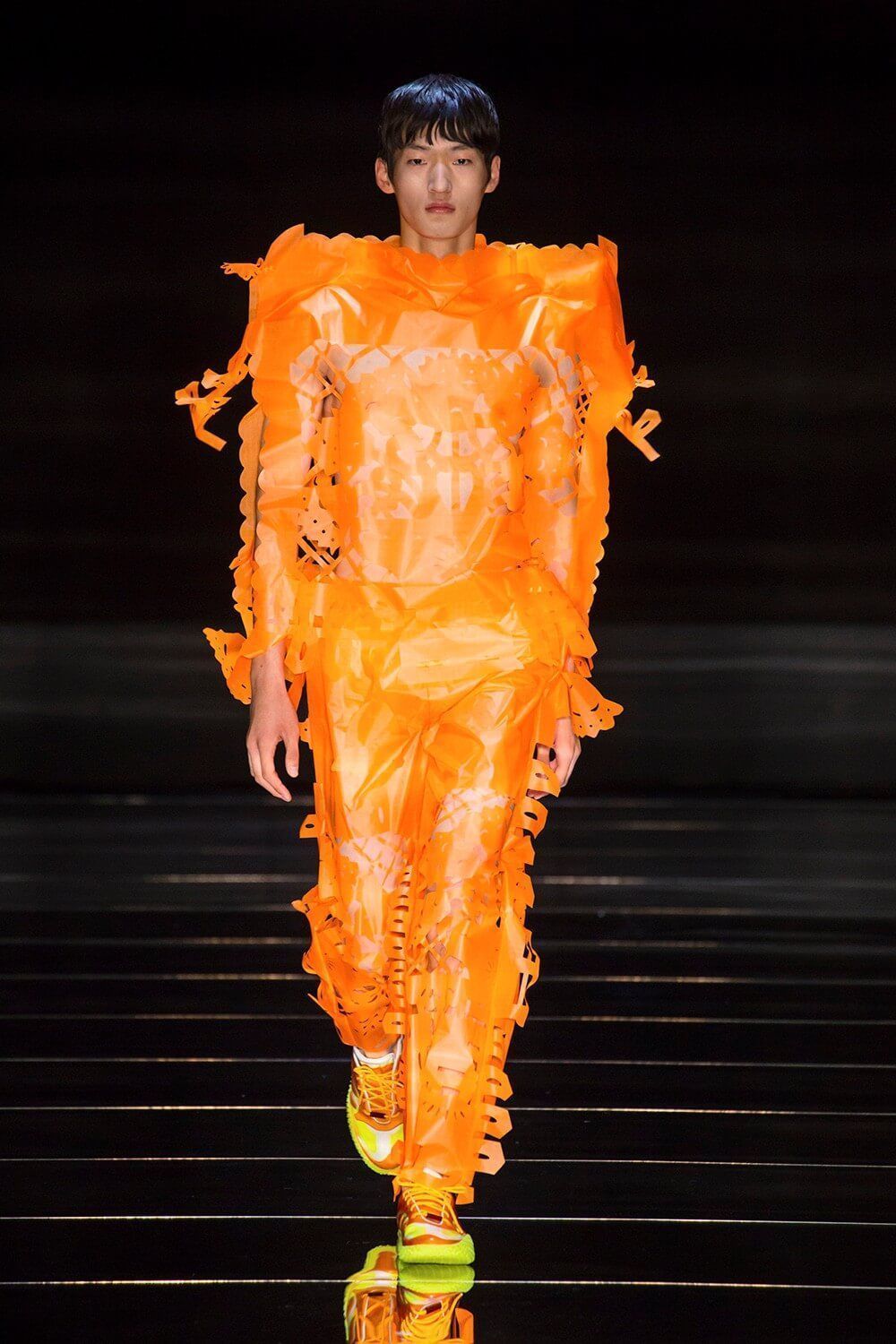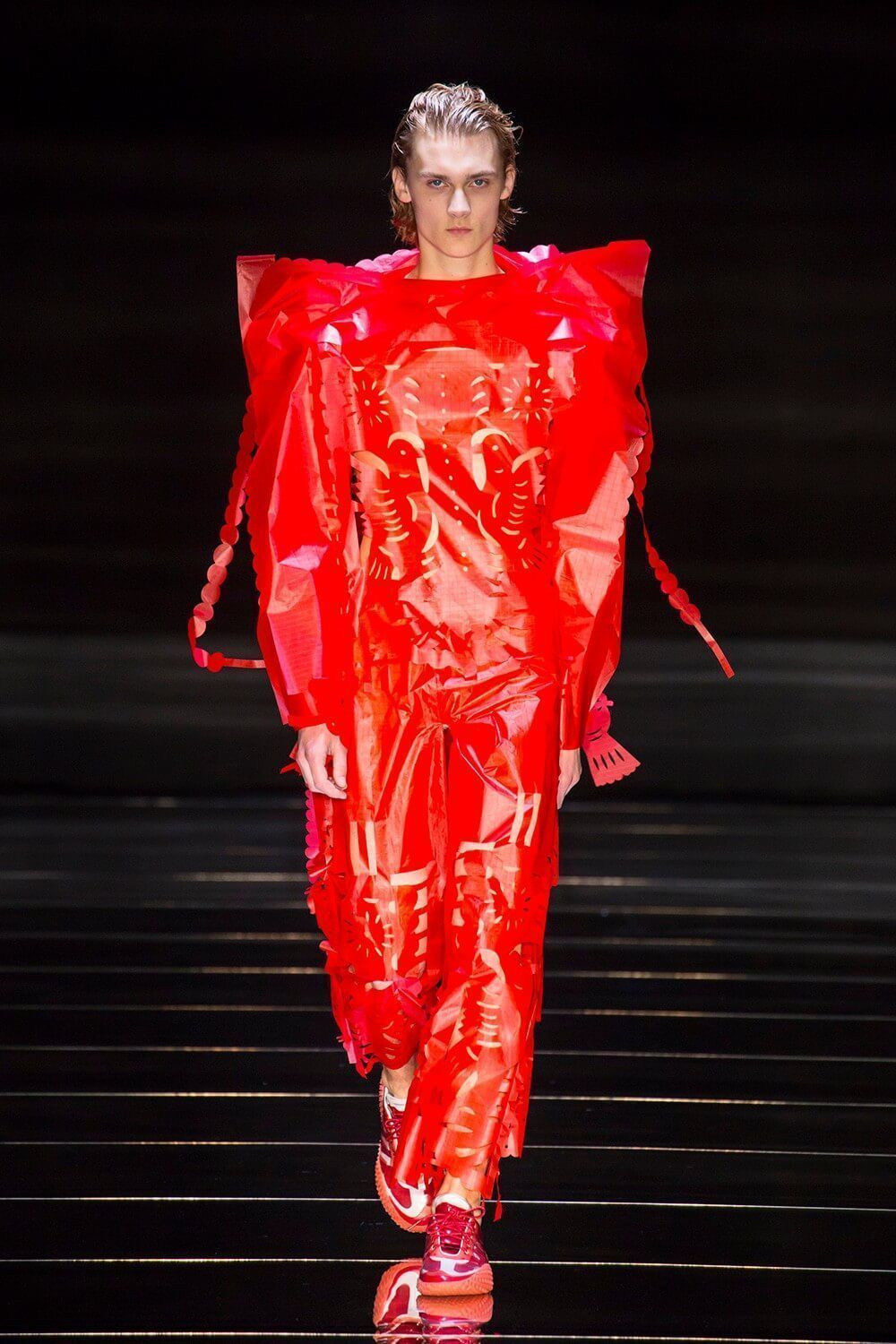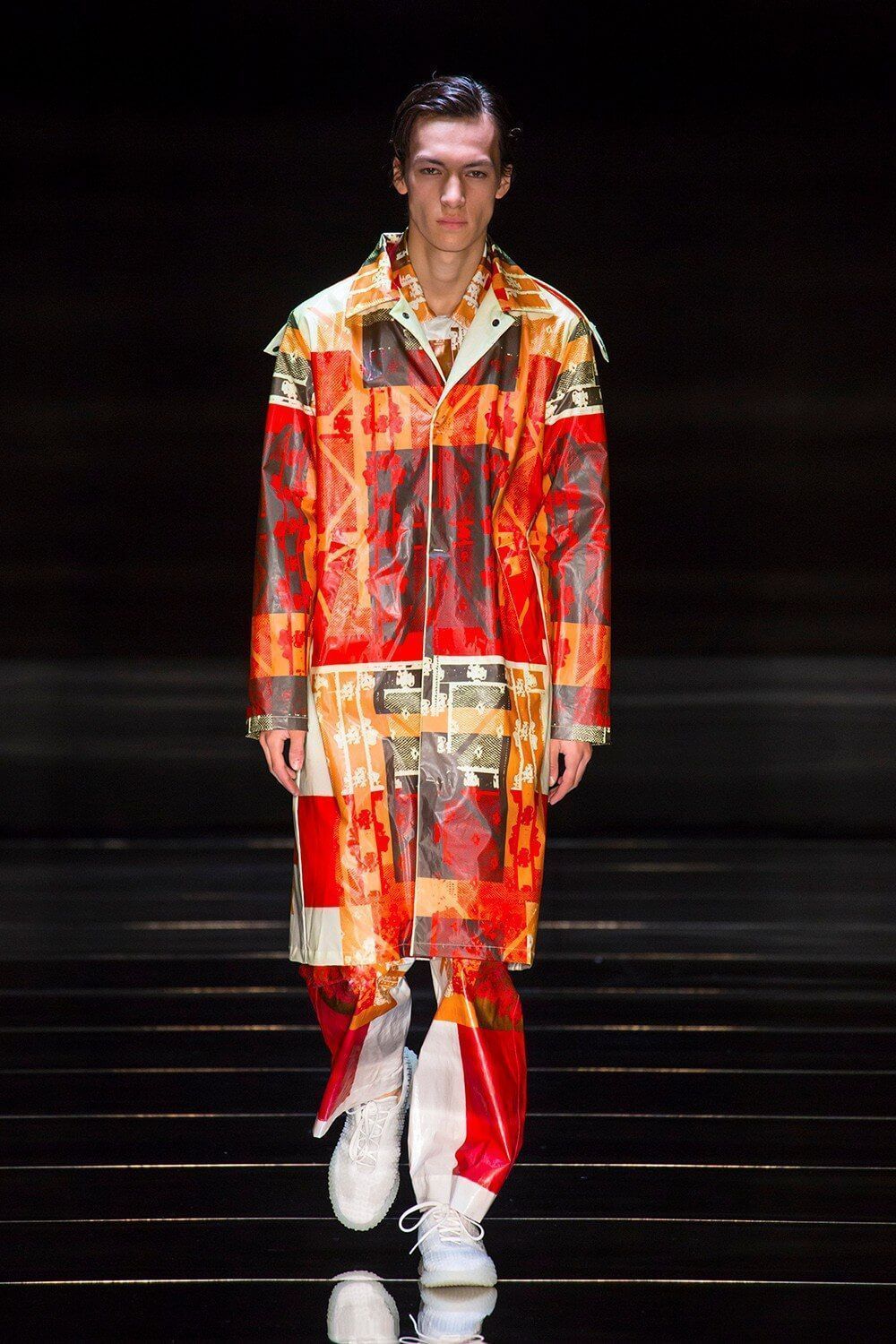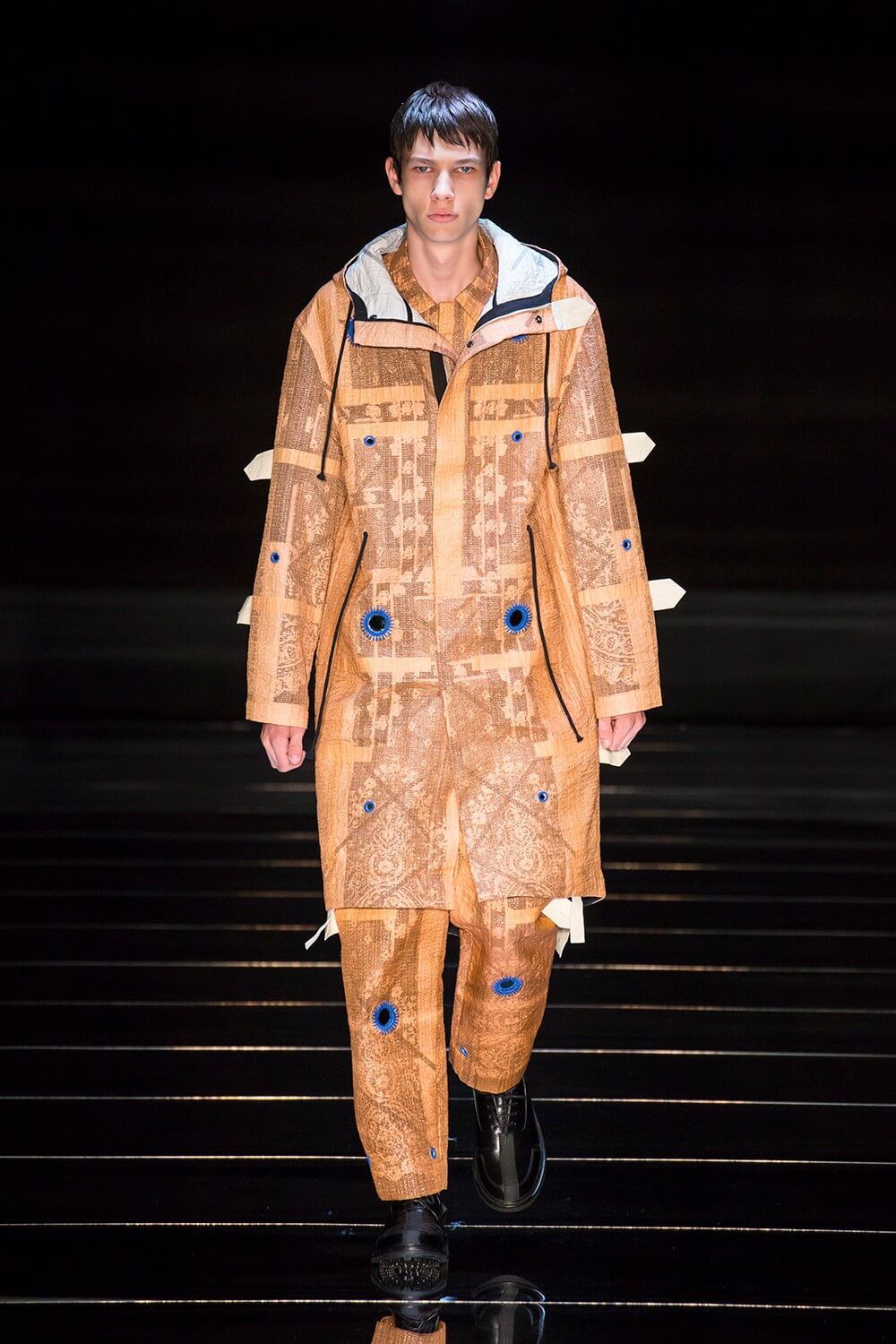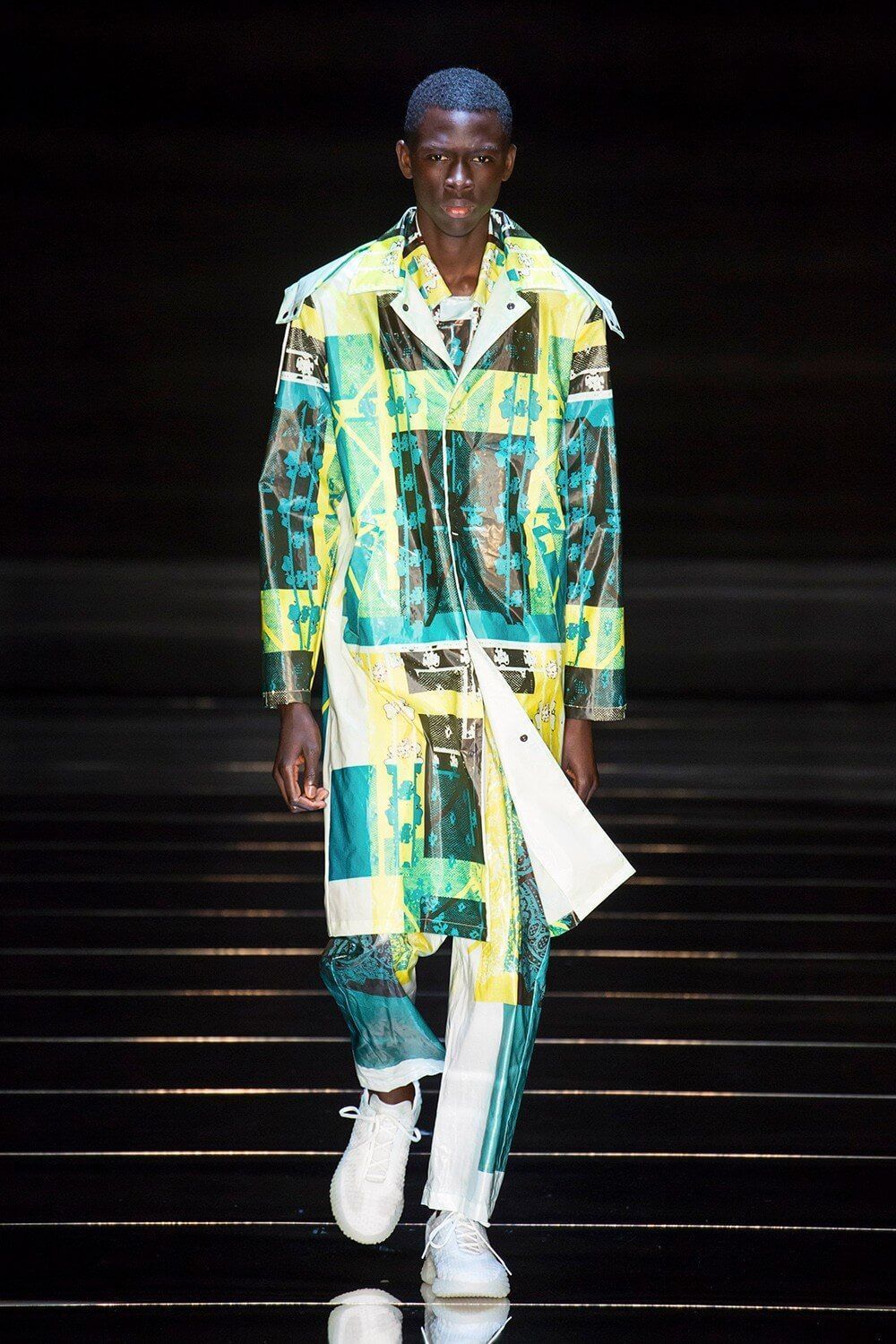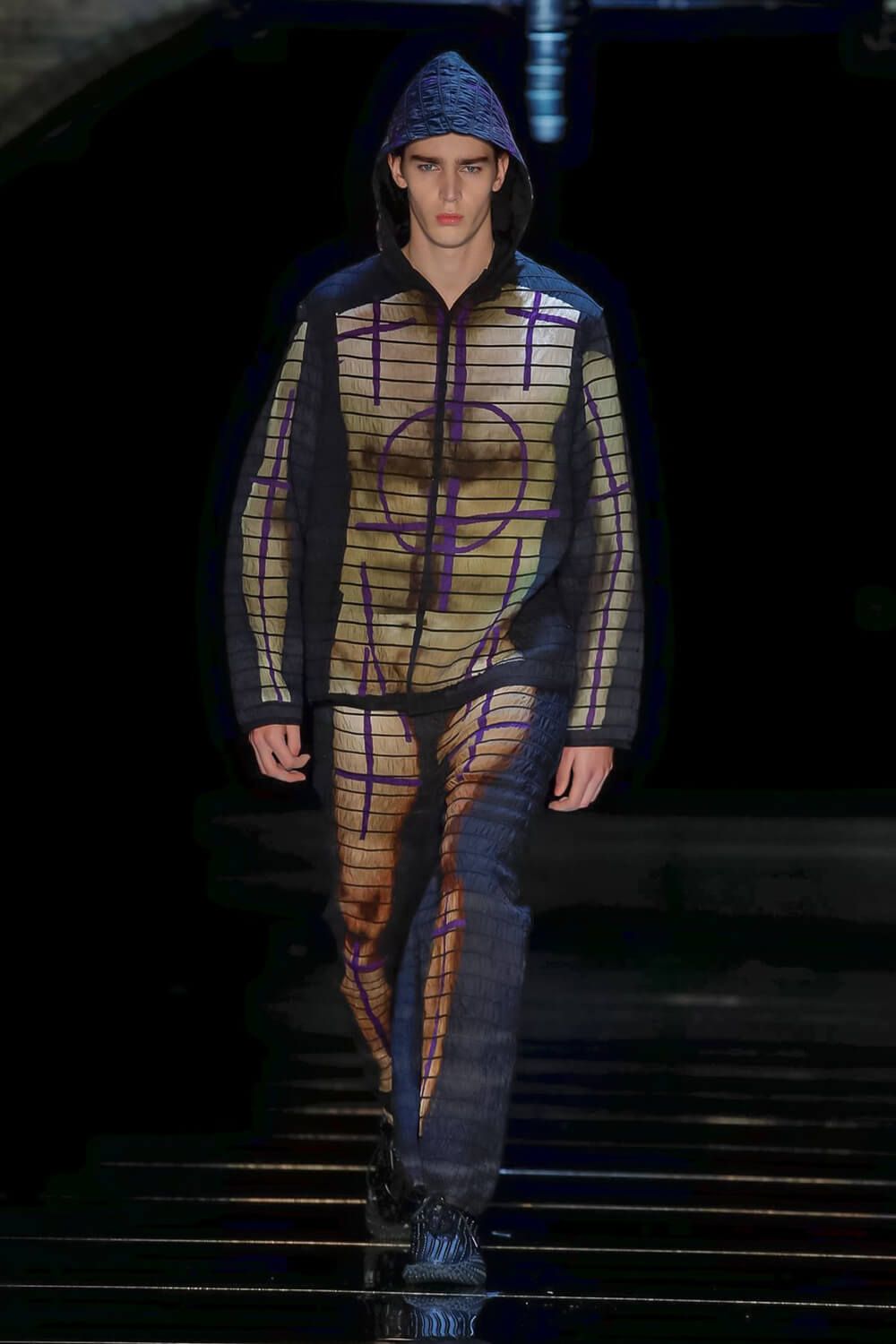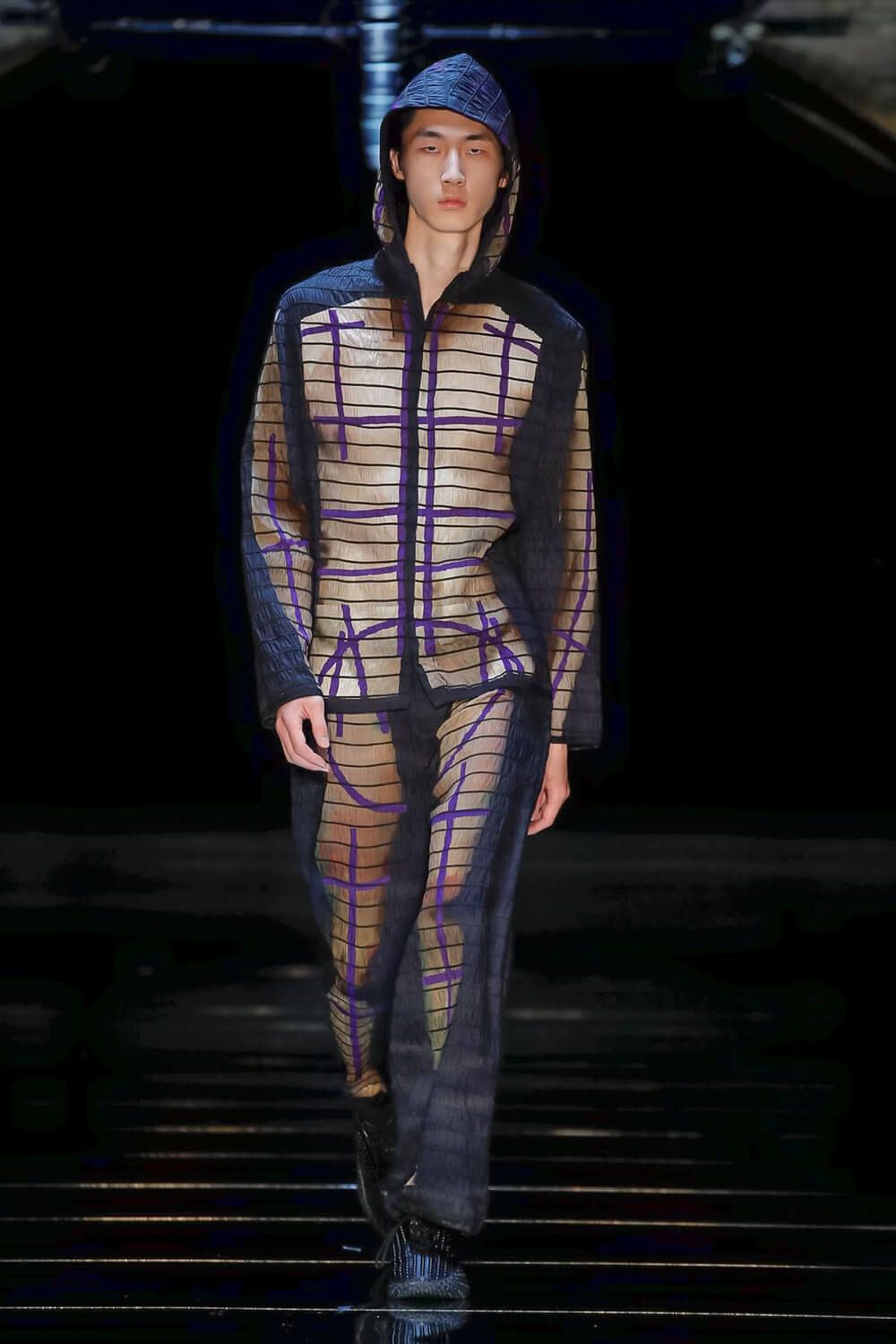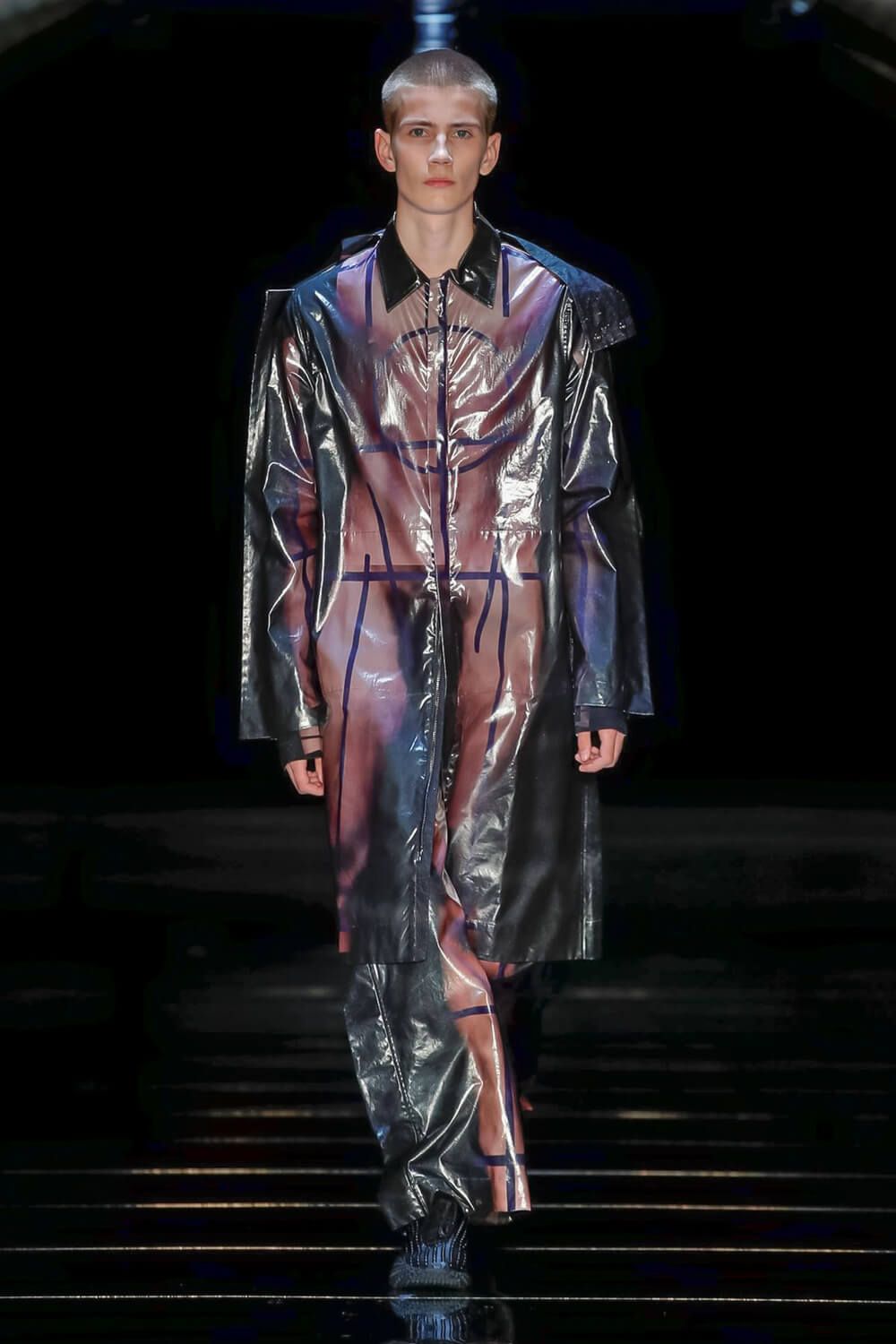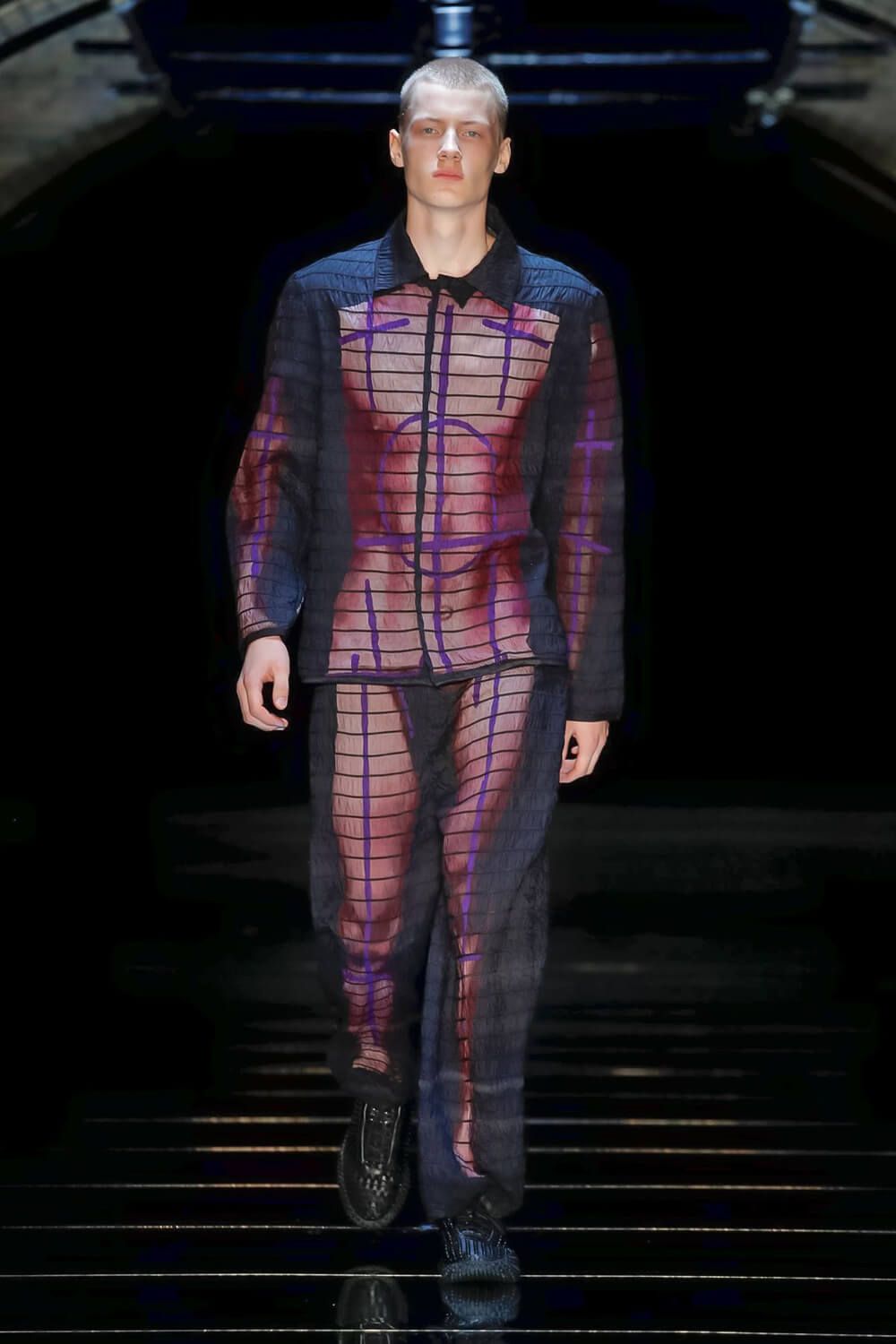 All this anatomic universe, combined with the development of his ideas on workwear and the adidas Originals collab, form a whole whose parts break ground with all those being part of the industry's herd.