READ IN: Español
DICE is once again hyper-connecting us to today's urban scene. The platform for discovering events and live streams around the world is now collaborating with adidas to produce a new exclusive live digital experience. On the occasion of the launch of the adidas ZX 2K Pure, adidas is putting together a panel discussion about new projects and current topics in the music scene. In the cast, nothing more and nothing less than Los Xavales, Albany, and Cruz Cafuné.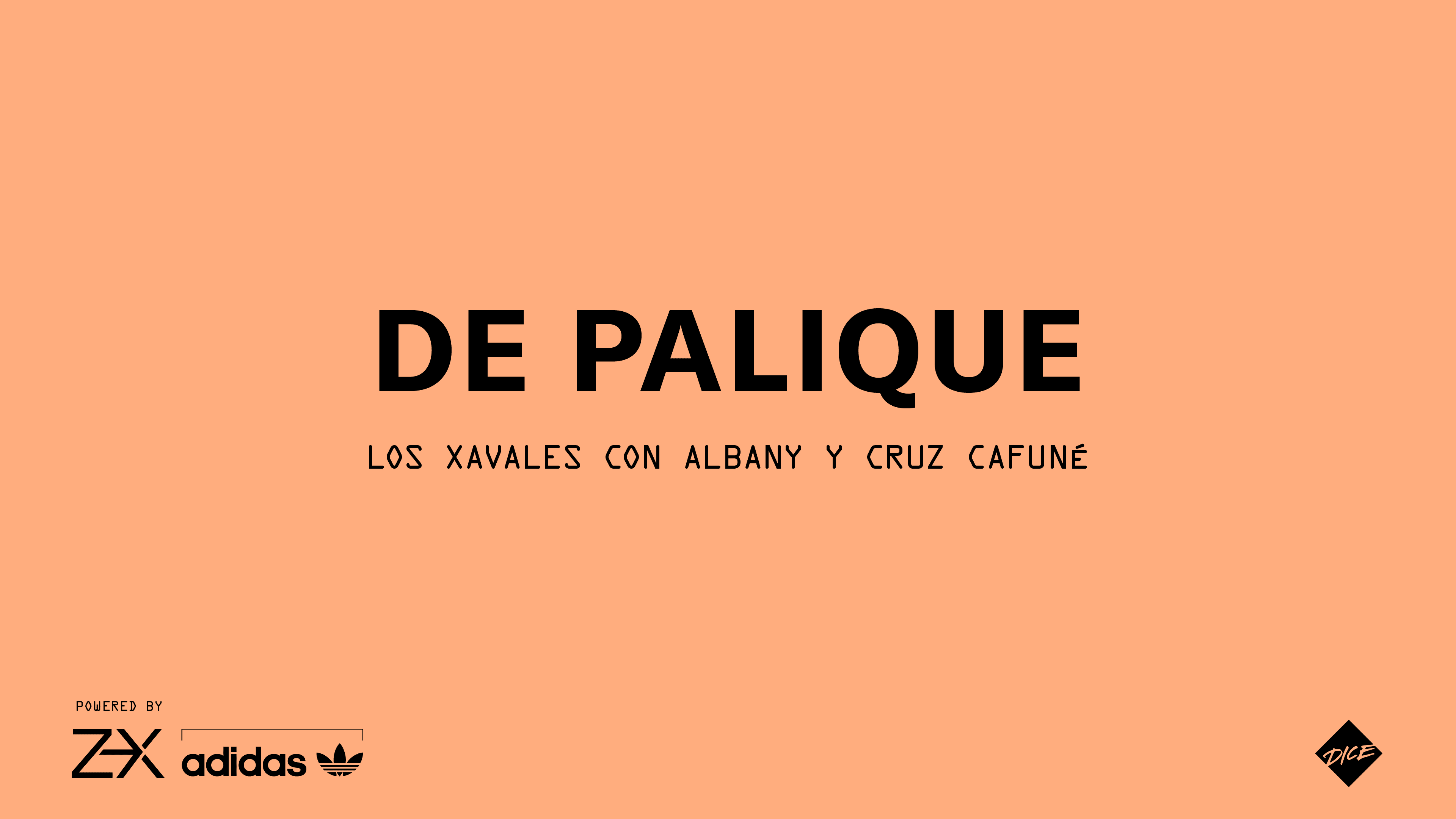 The fandom of the urban scene will be able to experience an informal streaming conversation between Los Xavales, the new streamer trend on urban music, and two of the leading artists in the national trap and rap scene, Albany and Cruz Cafuné. Beyond these genres, both have moved chameleon-like through various styles within the concept of "urban", helping the underground context to emerge as the new pop.
In addition to presenting new projects and commenting on current music news, Valencian creatives and YouTubers will give their views on the present and future of urban music. Where is it and where is it heading?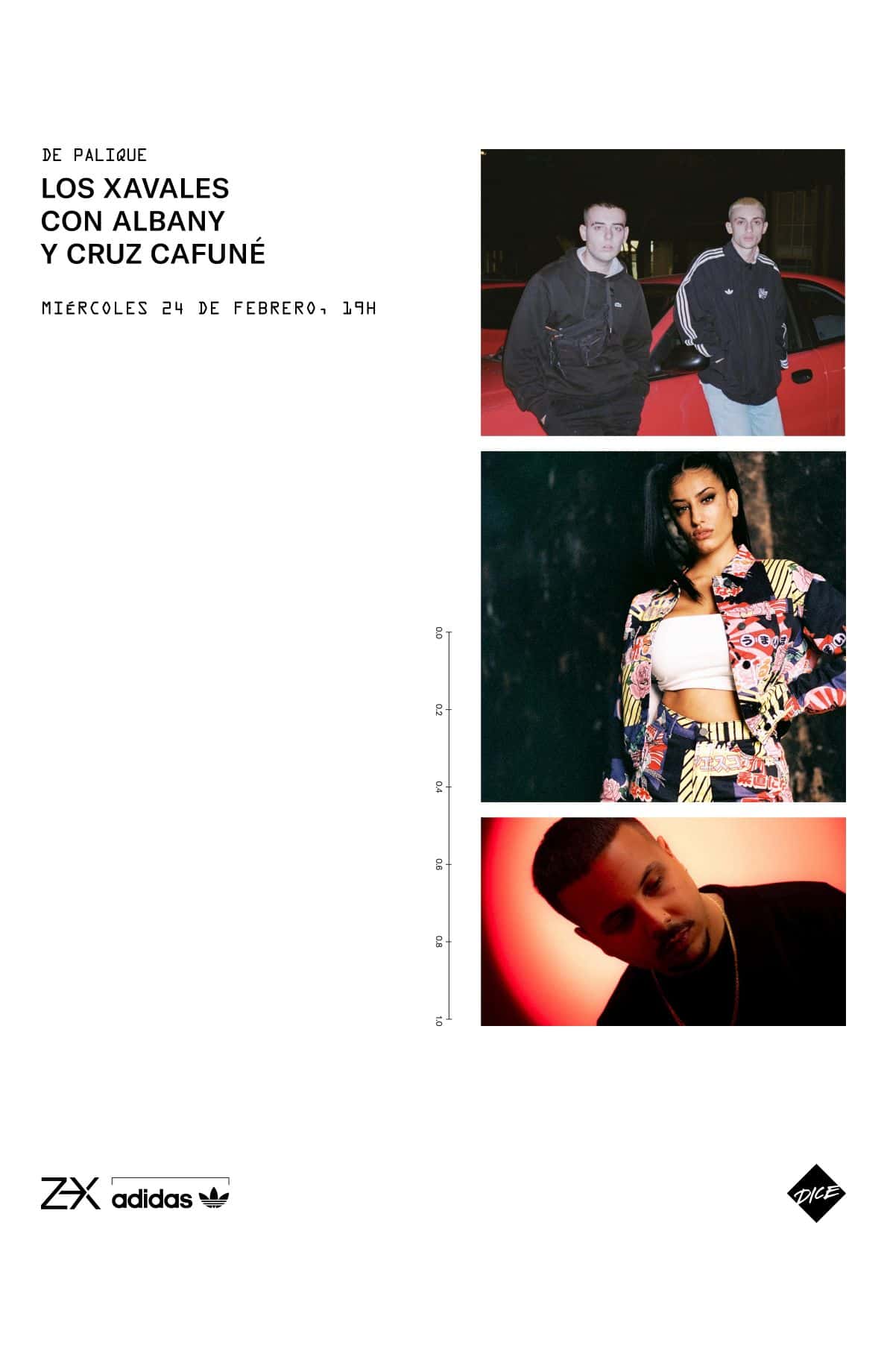 The live streaming conversation —the format of the new generations— will be sponsored by adidas, and the idea of elevating its ZX 2K Pure silhouette: a sneaker built through cutting-edge codes, technology, design, and functionality.
In this way, DICE and one of the brands that are changing the game in fashion, come together in a single project that supports national art and music produced in the country. Precisely, Carlos and Tuti from Los Xavales have always been in charge of giving value to this.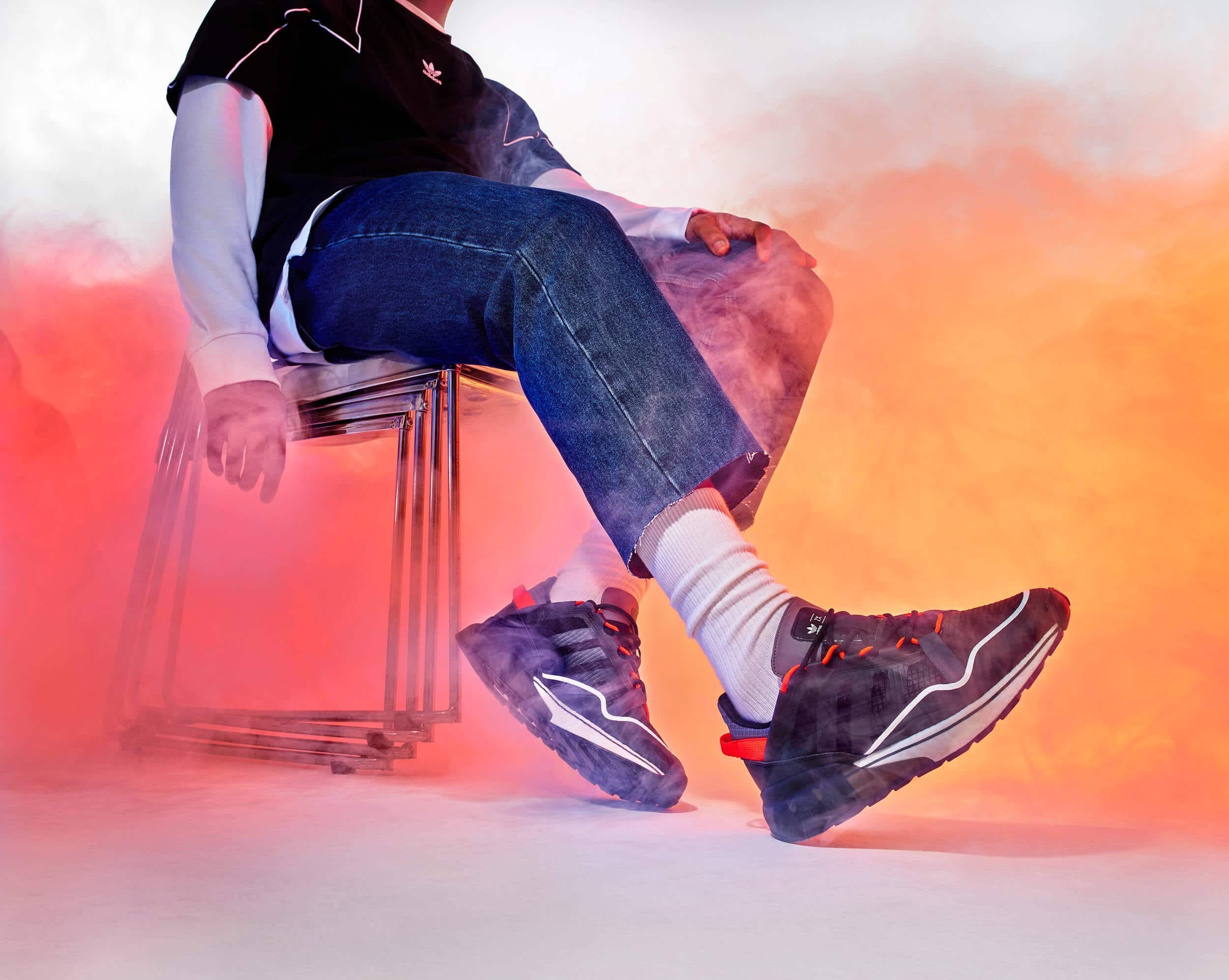 MEETING POINT
"Meet & Greet, Los Xavales with Albany and Cruz Cafuné" took place on Wednesday, February 24 at 7 pm via DICE, but now you can live or revive the virtual experience by following this link.