READ IN: Español
The world of transport is becoming electrified. The prime example is the pioneering company Silent Yachts, famous for its luxury electric catamarans and also known as the "Tesla of the sea".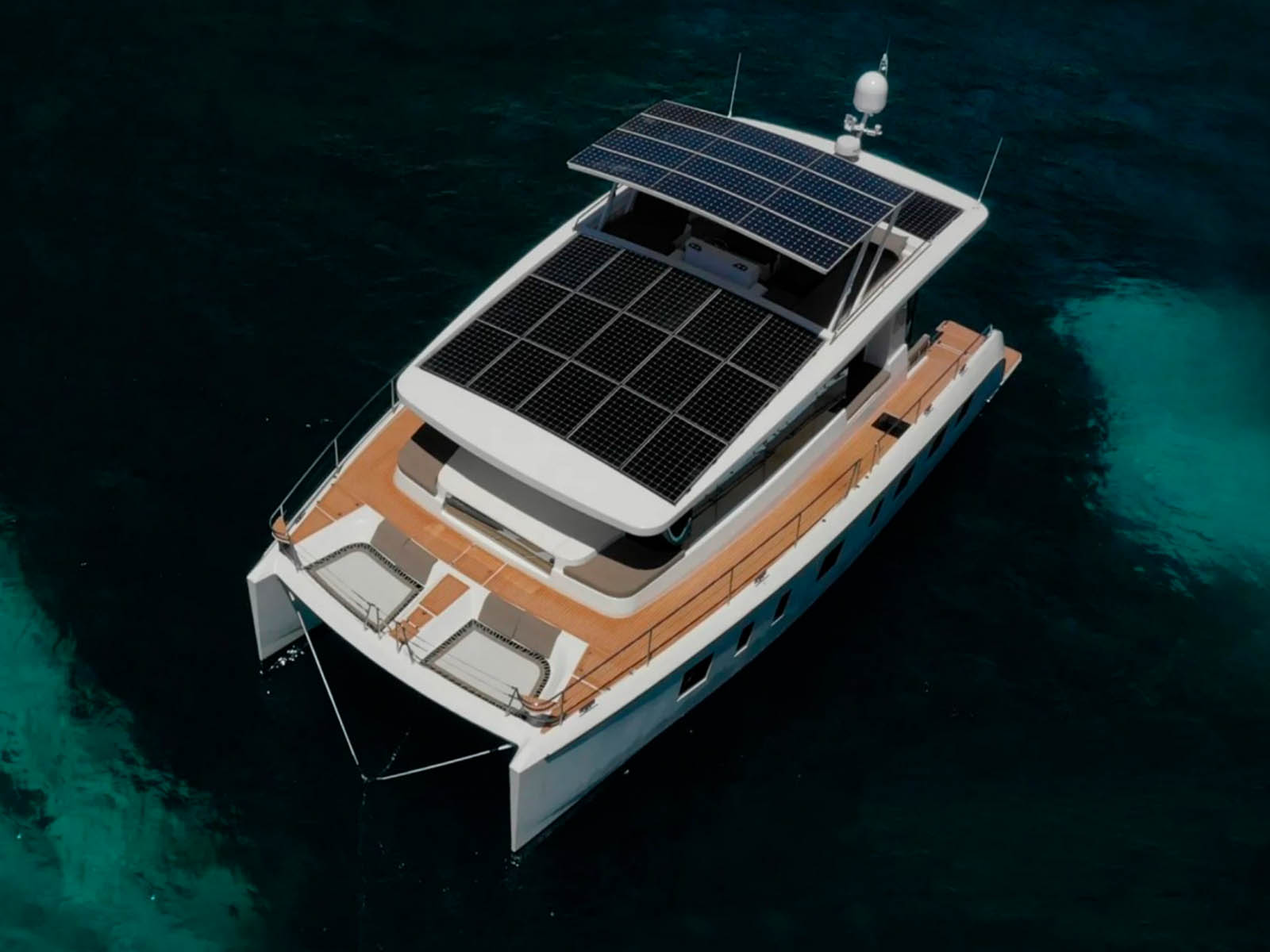 Solar pioneers Heike and Michael Köhler have spent more than 6,000 days on board their yachts, sailing more than 75,000 NM around the world. After 40 years of cruising with motor yachts and conventional sailing yachts, they started looking for a better way to supply the propulsion system and instruments on board these vessels.
"We believe that sustainability when it comes to yachts goes beyond solar electric propulsion systems," says the Austrian company. Each SILENT uses solar energy for propulsion, as a power source for all navigation devices and appliances on board and for charging water toys and dinghies.
The company wants to preserve the purity of the sea, so sustainability is an essential part of its DNA. The core components of each SILENT, such as batteries and solar panels, are replaceable. Furthermore, they are equipped with environmentally friendly materials such as bamboo for decks and cabins; cork for the yacht's interior and flax and basalt fibre for specific applications.
In addition to being solar-powered, their headquarters, production facilities and cars are also solar-powered. Silent-Yachts is a partner and sponsor of HELMEPA, the Hellenic Marine Environment Protection Association. This means that the brand is consistent with its principles and that you can now enjoy all the luxury on board in a sustainable way.
You can now see all Silent Yachts models available here.
Vans maintains its commitment to sustainability with the new UltraRange VR3.