READ IN: Español
When it was first released back in February 2018, the MARVEL blockbuster, Black Panther, broke records. Now, with the highly anticipated sequel, Black Panther: Wakanda Forever, Eastpak has launched a collection of backpacks and accessories inspired by the saga.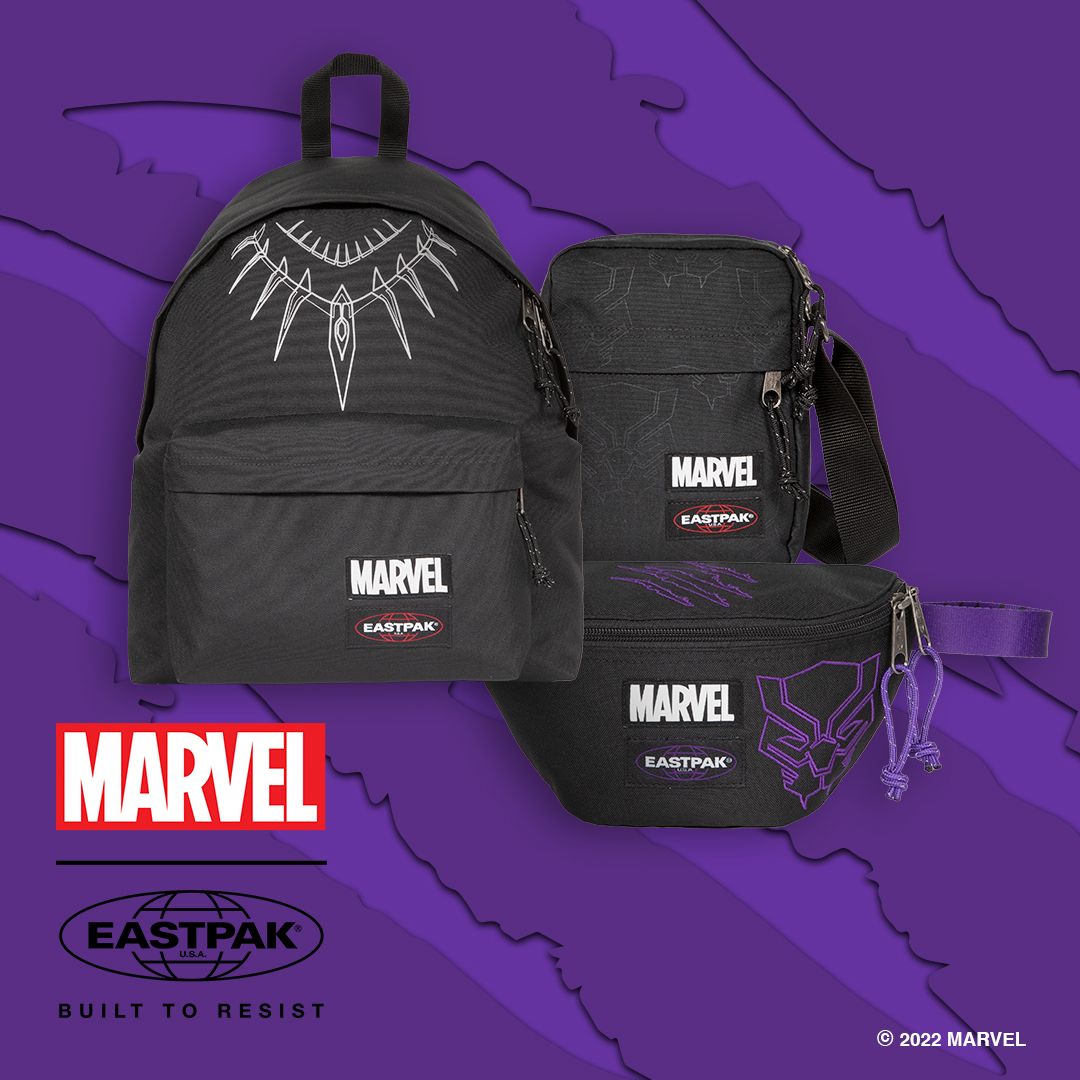 The collection includes backpacks and accessories that combine high-end fabrics and finishes with bold designs inspired by the spirit of the Panther at the heart of the mythical nation of Wakanda in collaboration with MARVEL. The ancient yet technologically advanced civilisation of Wakanda is the inspiration for a series of remakes of the classic Eastpak Padded Pak'r. The vibrant colourful BP Print evokes the vivid hues of African wax print fabric juxtaposed with Black Panther's geometric insignia.
A more abstract extrapolation of the same design is the basis of the BP Embroidered, which combines subtle purple accents that contrast with our iconic black fabric. The BP Emboss, on the other hand, captures the mystique of this unique corner of the Marvel Universe in a tone-on-tone interpretation. One style, 4 colour combinations, infinite gateways to the world of Wakanda.
Maximising versatility and utility, the more spacious Out of Office with padded laptop sleeve extends the range of the MARVEL x Eastpak collection. Available only in BP Emboss in an evocative black on black print inspired by the panther goddess Bast, the chief deity of the mythical nation of Wakanda.
Infusing our classic waist bag with an entirely new aesthetic, this deluxe Springer available in BP Embroidered infuses this versatile waist or shoulder bag with the essence of the Black Panther franchise. A secret patch on the inside reinforces the link, as does the special jacquard weave of this unique creation.
The understated shape of our most classic mini bag is elevated by the austere shapes and bold lines of the vibrant BP Print and BP Emboss colour combinations. The ultimate complement to this iconic collaborative collection, these multi-purpose pencil and accessory cases are sure to stand out on any desk. Courtesy of the striking colours of the BP Print colourway.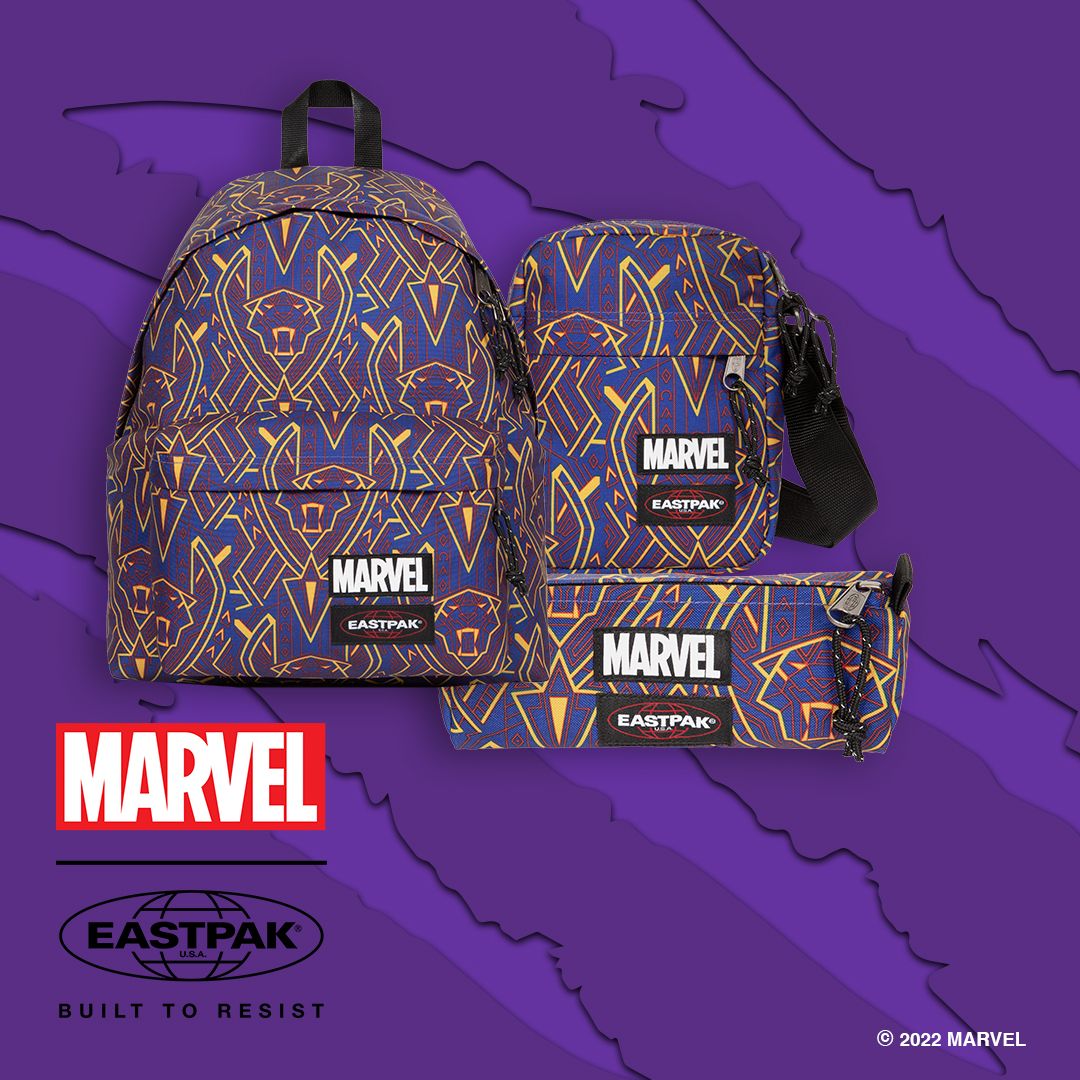 The MARVEL x Eastpak collection will go on sale on 24 October ahead of the film's theatrical release on 11 November 2022.
The union between A-COLD-WALL* and Eastpak brings with it new forms of expression.