READ IN: Español
American supermodel Emily Ratajkowski has revealed that she was sexually assaulted by British singer Robin Thicke during the filming of the video for the song "Blurred Lines".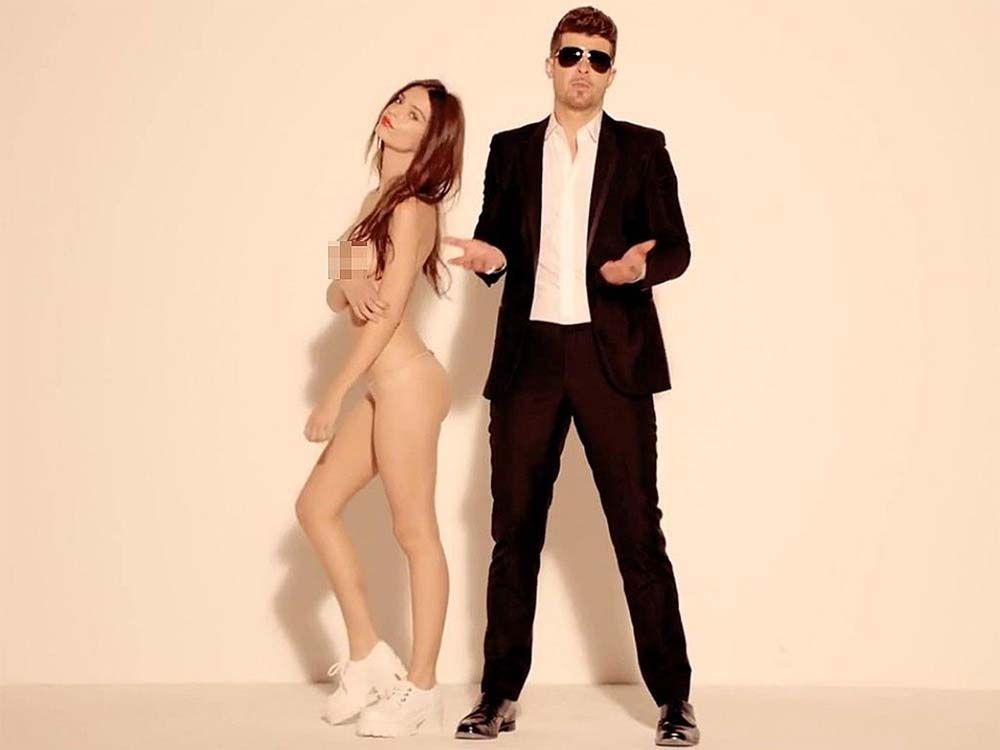 The events, according to the Londoner, occurred during the recording of the clip with Thicke, Pharrell Williams and TI, published eight years ago. The sexual abuse has been denounced in "My Body", her forthcoming intimate and personal book that deals with issues such as the objectification of women.
"Out of nowhere, I felt the coldness and strangeness of a stranger's hands cupping my bare breasts from behind. I instinctively pulled away, looking at the singer Robin Thicke," says the young author who added that she felt "humiliation pumping through her body".
Thicke, totally drunk, grabbed her from behind and started touching her breast. She, frightened, turned around and decided to leave quickly. The model adds that when he realised what he had done, she asked for a "shy" apology, but he clearly didn't feel it.