READ IN: Español
Under strict principles of respect and sustainability, Emma Brewin creates garments and accessories that we not know if use it as accessories or embrace it like a stuffed animal.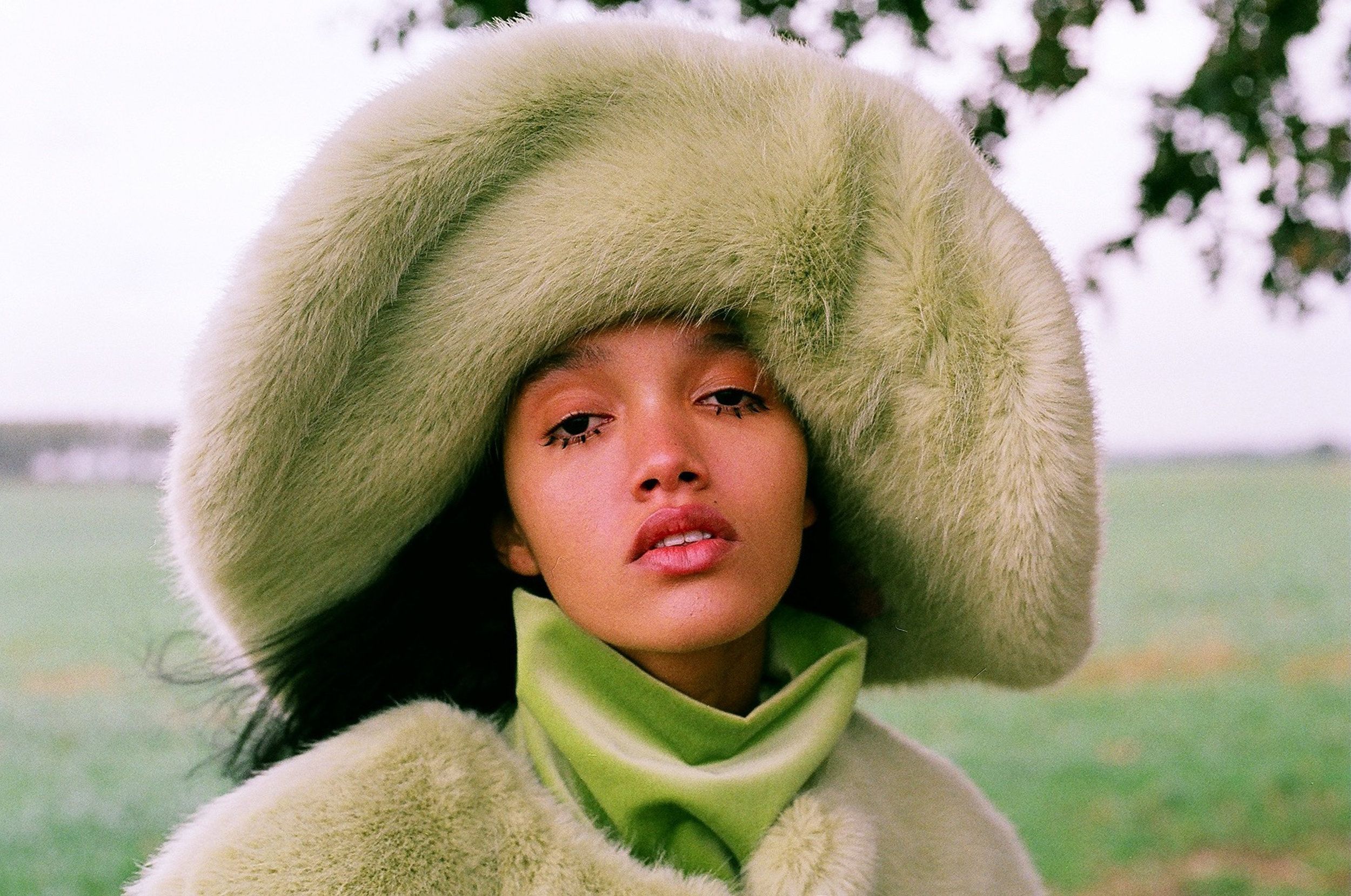 In an industry where the calendar is a stress, Emma Brewin has decided to ignore the pressure and focus on unique and well-kept pieces, without addressing the temporary leaks and anxiety of constant releases. There is no countdown to create, she takes her time. Their hats and coats of faux fur in pistachio, light blue, midnight, chocolate or black, icons by antonomasia of her brand, have conquered many celebrities as Dev Hynes, Rita Ora, Lena Dunham or Miley Cyrus.
After studying at the University of Rochester, Emma Brewin did not want to settle in London. She prefers to work from a small house on the beachin Kent, where there are fewer distractions, more pure air and better concentration. She starts the day by taking a walk along the coast and combines the creative process with the collection of plastics and the care of birds.

She started her homonymous brand in 2014, under the premise of creating an ethical and sustainable labbel whose production process is fully developed in her country, United Kingdom. To elaborate the design, not only the result matters, she also takes care of all the production to transform it in a romantic and artisanal process. Rejecting subcontractors, she makes the whole process or watches her team to make sure it's environmentally friendly. In fact, only one of his hats takes two days to be produced, and a coat takes about a week.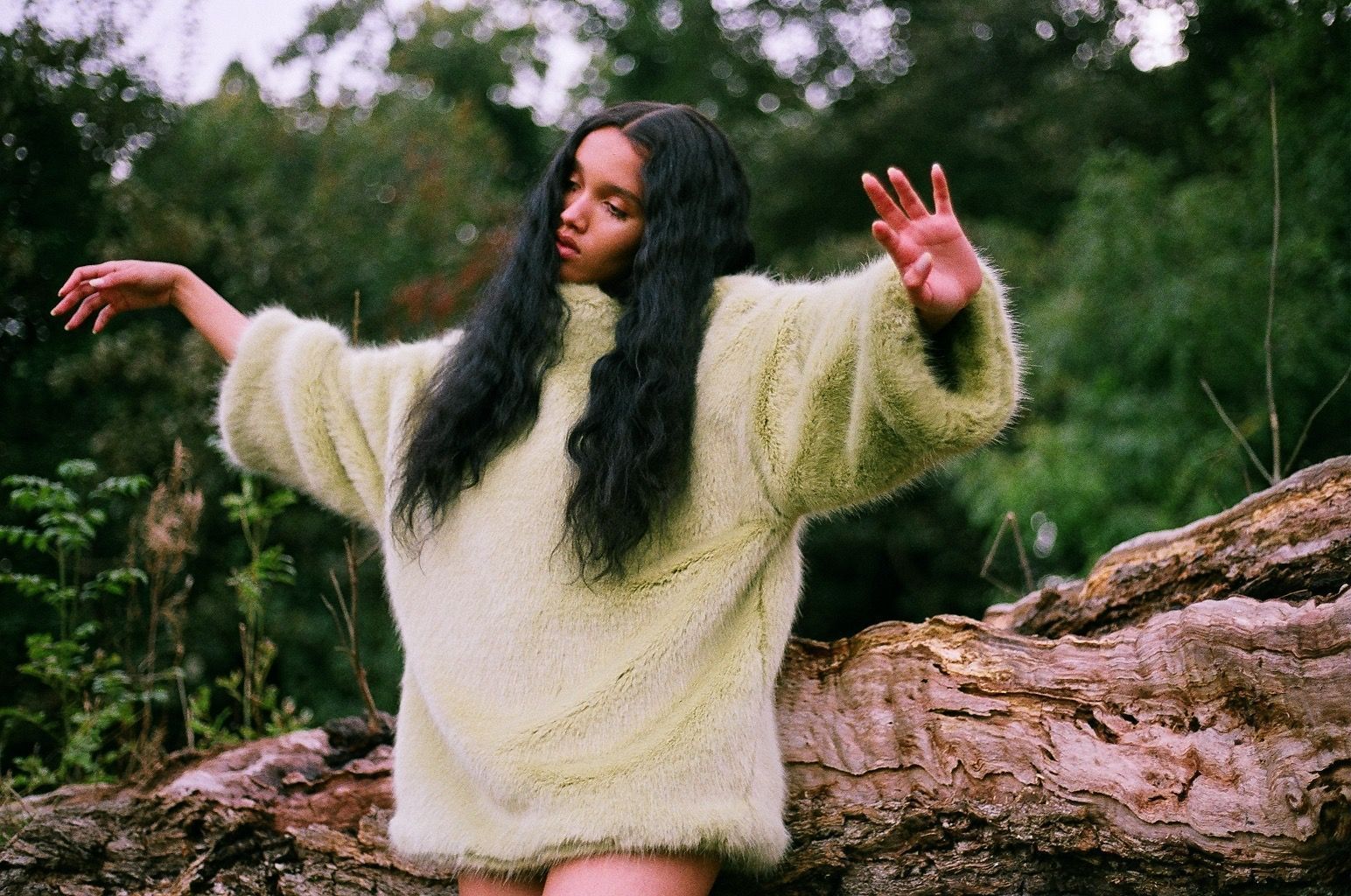 She is inspired by her grandmother, and all the older women she has always admired and received information about jewelry and vintage pieces. In fact, the brand's focus on synthetic leather started when she take young girls to vintage stores and discovered that they usually focus on fluffy, soft things. To achieve the teddy effect of the hats, Emma puts 200 balls of faux fur in the carapace of the accessory to achieve a very spongy result.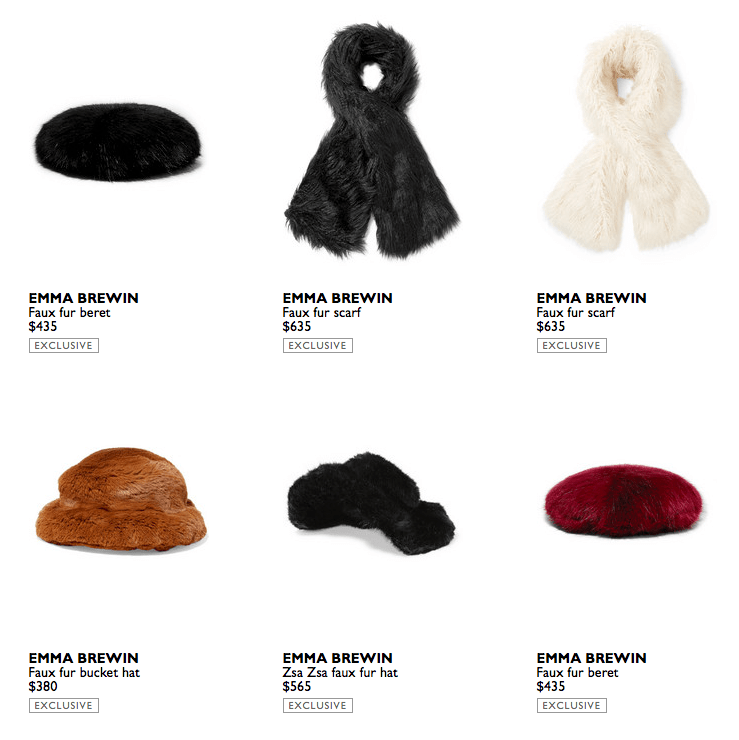 The designer is fully aware of environmental issues. Through her Plasticbelly project (@plasticbelly_), Brewin documents all the plastics that she herself picks up on the beach. For now, the amount reaches 18,378 pieces. "It's crazy the amount of plastic that people throw away. But when you go home and wash and clean the piece, you realize how beautiful it is" she says. So beautiful that Emma does not waste the pieces and she plans turning them into handmade jewelry. She has saved also innumerable birds, she cares for them when they are lost or injured until they are ready to fly freely again.
With so many things at hand, she confirms next year she'll need some help. She also has the purpose of make the faux fur she uses, which is not yet recycled, even more sustainable. In the future, she hopes to make all the pieces with recycled and recyclable materials.Her values ​​are clear: durable garments, quality over quantity and reduced consumption. 2019 will be another step towards sustainable fashion. And Emma Brewin (@_emmabrewin_) is here to lead the way.
–