H&M has just presented its first collection of virtual clothes. A proposal that features actress Maisie Williams, known for playing Arya Stark in Game of Thrones. H&M has collaborated with DressX for this action, a platform specialising in the design of digital garments.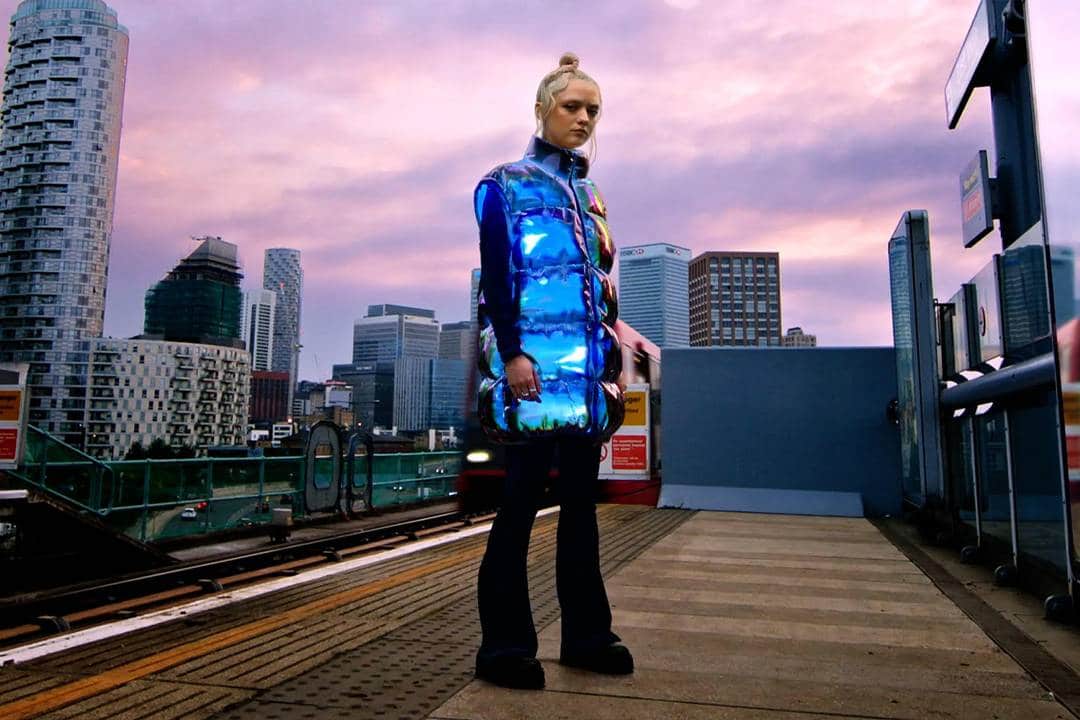 An inclusive and genderless proposal that is made up of a total of 3 pieces that H&M invites its community to name. The capsule will only be available as a bonus for those who manage to win the competition that the chain itself has just opened on the occasion of the presentation of this "Virtual Fashion" collection.
A collection whose "virtual looks are only available as a prize in the competition, which means that they will not be sold or manufactured", the Swedish fashion chain stresses. Thus, like all virtual fashion, they will be presented as much more sustainable designs, as they do not generate "waste" and do not need "packaging or transport".
The garments are designed to be worn in the virtual realm and especially on social networks. As yet unnamed, the three items that make up H&M's first virtual collection are: a quilted waistcoat, a knitted jumper and iridescent trousers.
To be in with a chance of winning one of these virtual garments only available in the UK, USA, India, Japan, Germany and France, participants will have to name their garments. Once chosen, the winners will have to send in photos of themselves so that the virtual garment can be digitally modelled onto their body. Each winner will receive their new look to use on social media.
Now… Why not take a look at the second The North Face x Gucci release?
Sigue toda la información de HIGHXTAR desde Facebook, Twitter o Instagram