READ IN: Español
BRIO! is the new EP by the singer Enry-K, a compact, fast and energetic work that reactivates the Catalan producer and artist.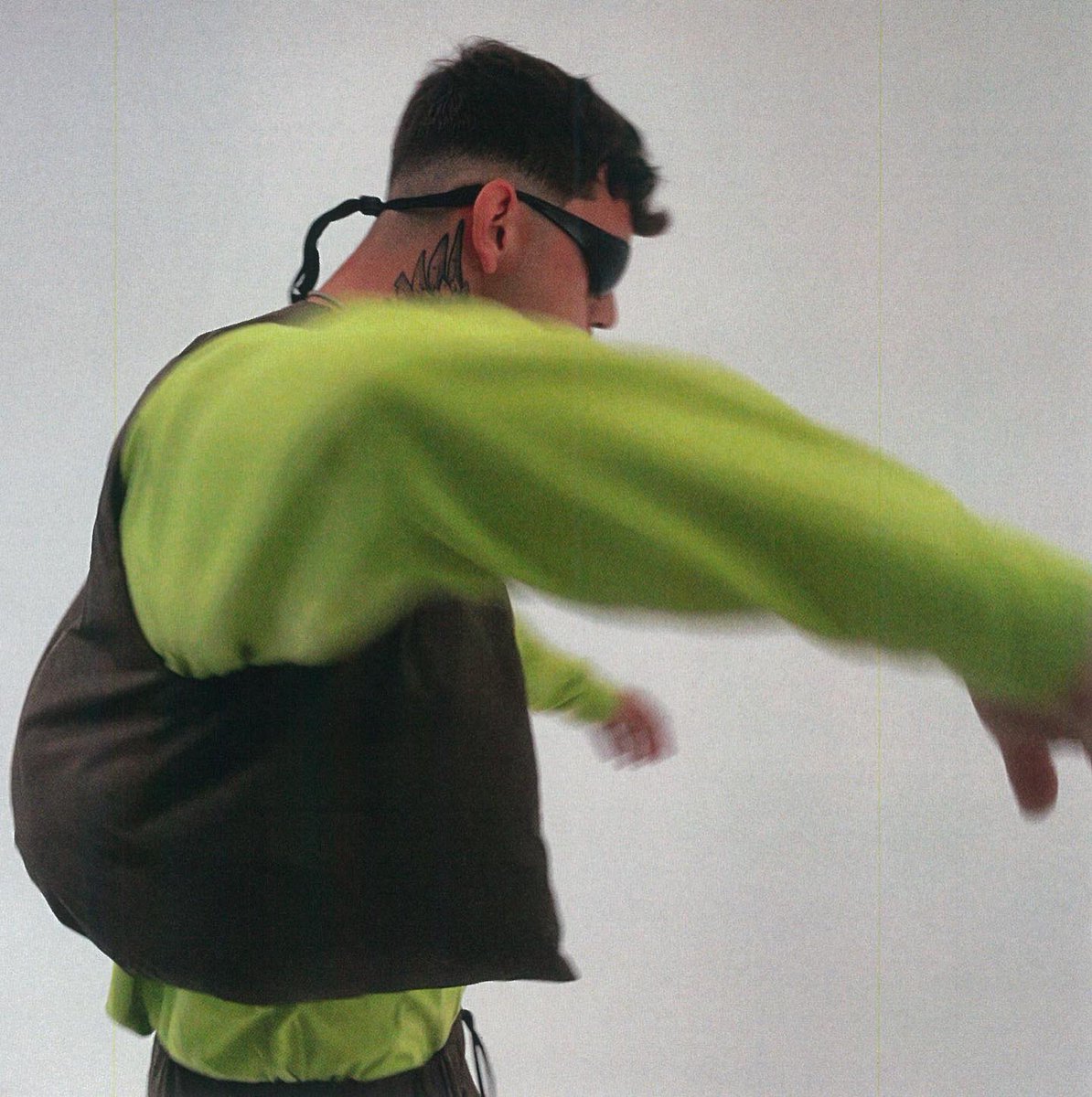 This new EP is a complete departure from their first album Luz Rosa (2021), which was much softer and more carefree. BRIO!, on the other hand, is clearly much more energetic and angry.
An anger that Enry had inside, and which he transforms into energy. Because BRIO! is also about jumping, sweating, getting tired, screaming, rushing, hurting yourself. 6 songs produced, sung and performed by Enry-K himself, with the collaboration of Abhir Hathi, L'Haine and Mishii.
BRIO! will also be accompanied by a tour in Spain. He will perform at the Independance in Madrid on 27 October, on 28 October at La3 in Valencia, at BIME in Bilbao on 29 October, on 11 November at Razzmatazz in Barcelona at the Fuego party, and on 17 December in Girona with Dollar Selmouni.
Ver esta publicación en Instagram
Sr. Smith
Mr. Smith' is the opening of BRIO!, a song that sets the tone for the whole EP. The song talks about how he identifies with Agent Smith from the Matrix movie, a serious and relentless character who defends the Matrix system. "I woke up angry why yeah, I hate people Mr. Smith".
Enry-K brings out all his rage and anger in this first track, mixing various pop culture references, but showing us how this song is helping him to get out of the pit. The song is accompanied by a spectacular music video directed by Allier Studio.
Yessir – Feat L'haine
Yesssir' was also the second single from the EP, which was released at the end of September. A song that transmits that urgency and vertigo that BRIO! has, and this song, in particular, tells us about a time in Enry-K's life when he didn't know how to say no, and the lack of control that comes with saying yes to everything just thinking about having a good time. This single features L'haine, and it's surprising that they haven't collaborated together before, two artists who always deal with urban music in a sophisticated way. Proof of this is that Enry-K samples 'Na boca do Sol', by Arthur Verocai, a Brazilian artist from the 70s.
LOOT
"I want the Loot, I want the Loot, I want it all for me, I have no excuses, I'm Catalan and I don't like to share it". LOOT' was the first single from BRIO!, a song that surprised Enry-K returns with force releasing solo music after a forced break, after the success of his first album Luz Rosa.
Loot, like many of Brio's tracks, is much more powerful and intense than his previous works, as Enry needed to get out a lot of things accumulated from the last few years. However, the song starts with a melodic intro more similar to his previous work, where he seems to be talking about a love relationship, but he is really talking about his relationship with money.
Su+Mo – Feat Mishii
Su+Mo is the most carefree song on the EP, an ideal track to put on your headphones at full volume and walk down the street. It features the collaboration of Mishii, his inseparable and member of Damed Squad with Enry-K. "Mishii and I are a pack, sticking together like blue tac, from Barsiria, city, local like Pawn Gang", defines this joint perfectly.
Magnetismo- Feat Abhir Hathi
Magnetism' is the song most similar to BRIO's Pink Light! A song divided into two acts: The first one, performed by Enry-K, is more carefree, with the smooth flow that Enry is used to, and with a message of love and not anger. In the second act, the canary Abhir Hathi enters, where Enry-K speeds up the base, making it more electronic, and Abhir approaches it with his usual sensuality, with several sexual winks that both leave during the song.
Lightweight
Lightweight" closes BRIO!, a song that follows the line of LOOT or Yessir. A short and energetic track, with a lot of instrumental part, that could perfectly be the intro of any action videogame. An ideal closing for BRIO! that ends with the same energy it starts with.
1 of 1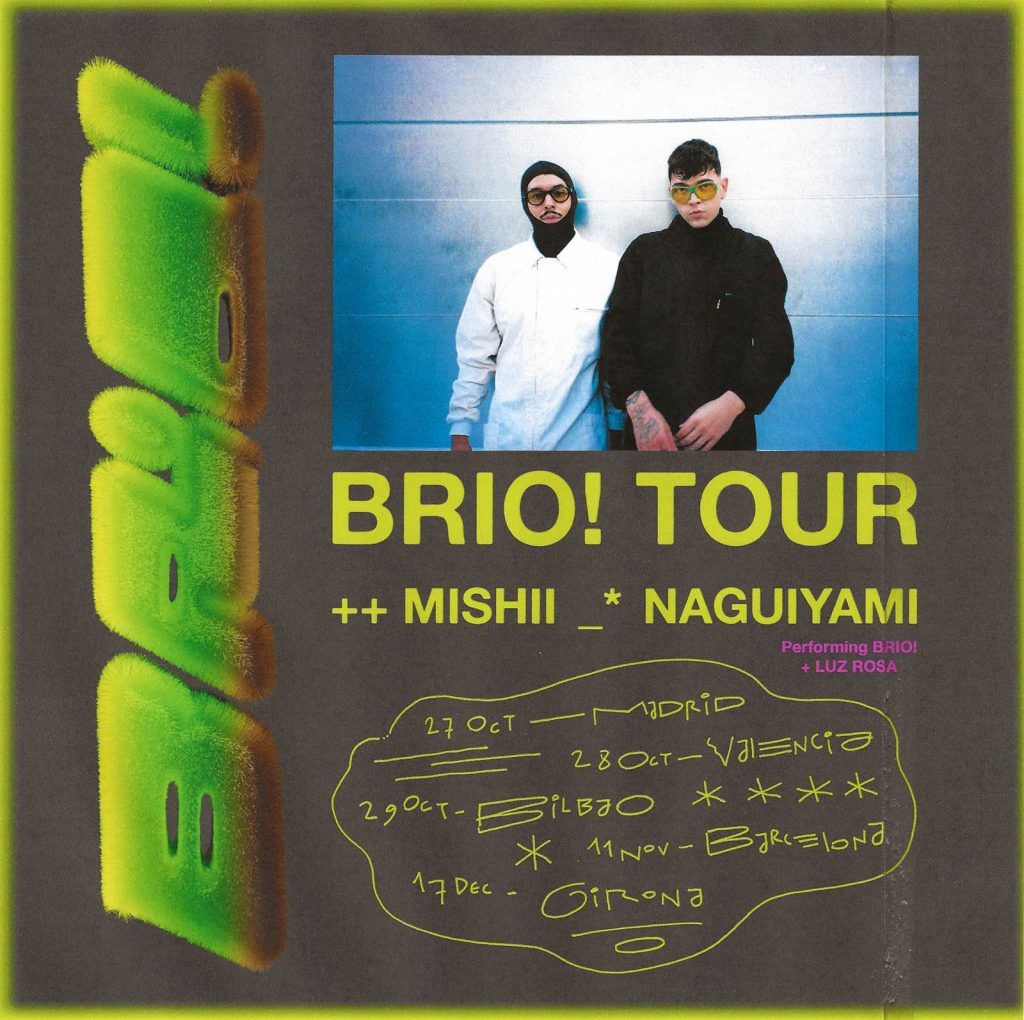 The 6 emerging artists you must listen to this month.