READ IN: Español
The Dutch beer brand Heineken not only bottles its product, but now also puts it in a trainer.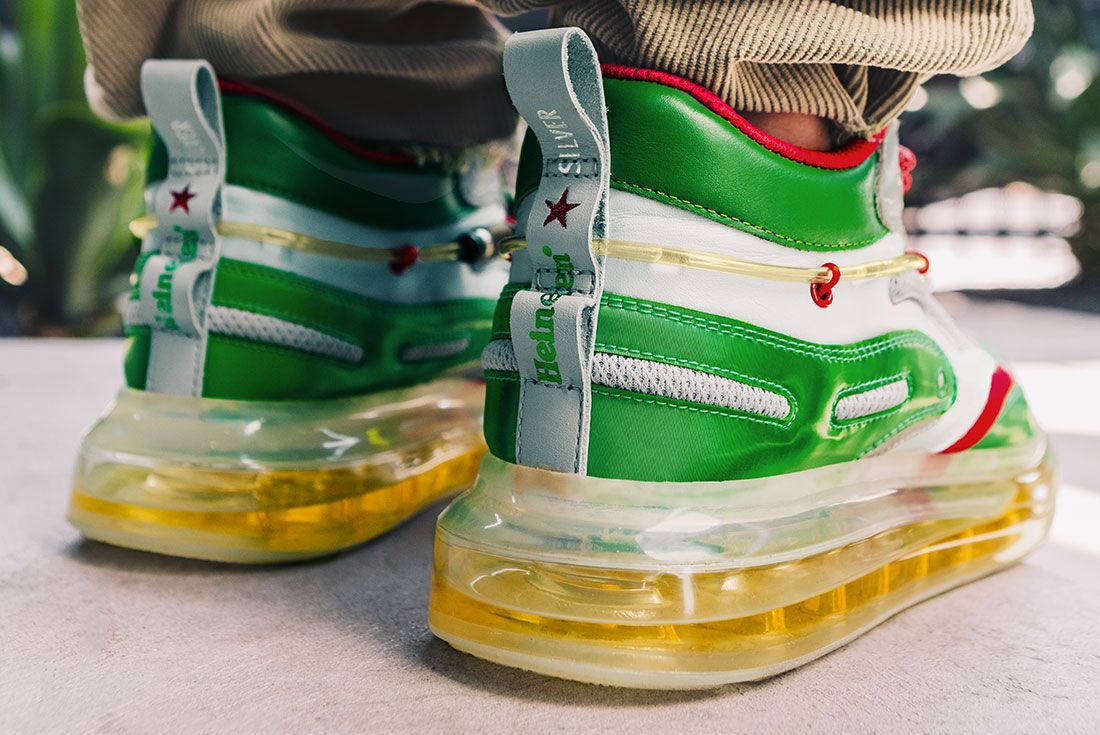 Heineken has teamed up with Dominic Ciambrone, shoe designer and founder of The Surgeon sports footwear association, to launch its own sneaker in celebration of its new "Heineken Silver" beer variety.
In terms of colour, the so-called "Heinekicks" feature the brand's signature green, complemented by the red of the Heineken star, silver elements that correspond to the new "Heineken Silver" beer variety and white.
"We both share a passion for innovation and pushing boundaries, and we've created a design that reflects that," said Ciambrone, who has designed shoes for LeBron James, DJ Khaled and Drake. "The shoe not only embodies the energy of Heineken Silver, it literally carries it."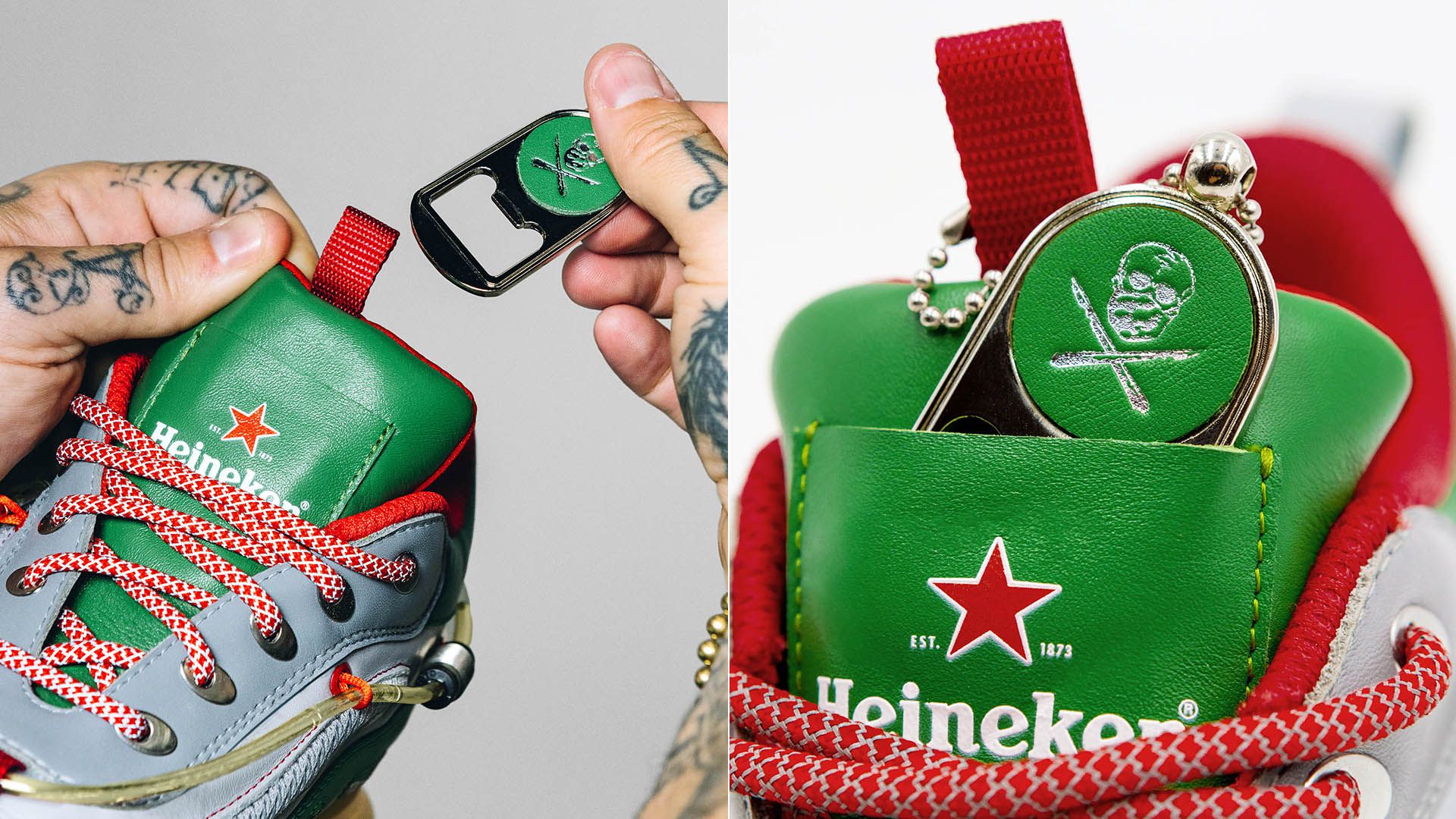 Another highlight is the eye-catching transparent sole that appears to contain beer. In addition to the beer soles, the shoe hides another highlight: a bottle opener hidden in a pocket in the tongue of the shoe.
Now… Why don't you take a look at the interview we did with Demsky for his appearance at the Heineken Silver?