READ IN: Español
In fashion sometimes is about creating a whole new perspective, about breaking the rules and redesigning everything from scratch with a full sense of freedom and lack of judgement. But when it comes to giving a new vision about the classics, about the looks we've have in our wardrobe since fashion exists there's a very thin line between genius and disaster. Fendi did it, and did it pretty damn well.
Fendi has barely nothing to prove at this point. Their heritage and well-deserved popularity among those with a passion for fashion has provided the Roman house a comfortable position and almost guaranteed an immediate success of anything they bring to life.
Even with that solvent position, the house run by Silvia Venturini Fendi (@silviaventurinifendi) is determined to prove that after Karl's death, there's a lot of life at the double F maison. Her position as new Creative Director for Men at her grandparents' firm has challenged the Italian designer to redefine the contemporary classic look for today's men. In her FW20 collection the constant presence of leather pieces, neutral tones and exaggerated footwear is rounded up with an outstanding selection of handbags and accessories that are meant to invade our IG feeds as soon as they're available.
Silvia, who was the creator for the already iconic Fendi baguette, has decided that the Fendi man has to dress to impress and, for that purpose, she's brought to MFW a delicious selection of sartorial pieces with slightly oversized proportions and a futuristic imprint. Wool and fur has also a special spot between the FW20 proposals as well as chunky knee-high leather fishing boots with a grotesque monogrammed sole, high-tops and running shoes.
Long coats, aviator jackets and heavy knitwear are the climax to this last selection by Silvia Venturini that has a thing for leather and wool beanies and furry bucket hats.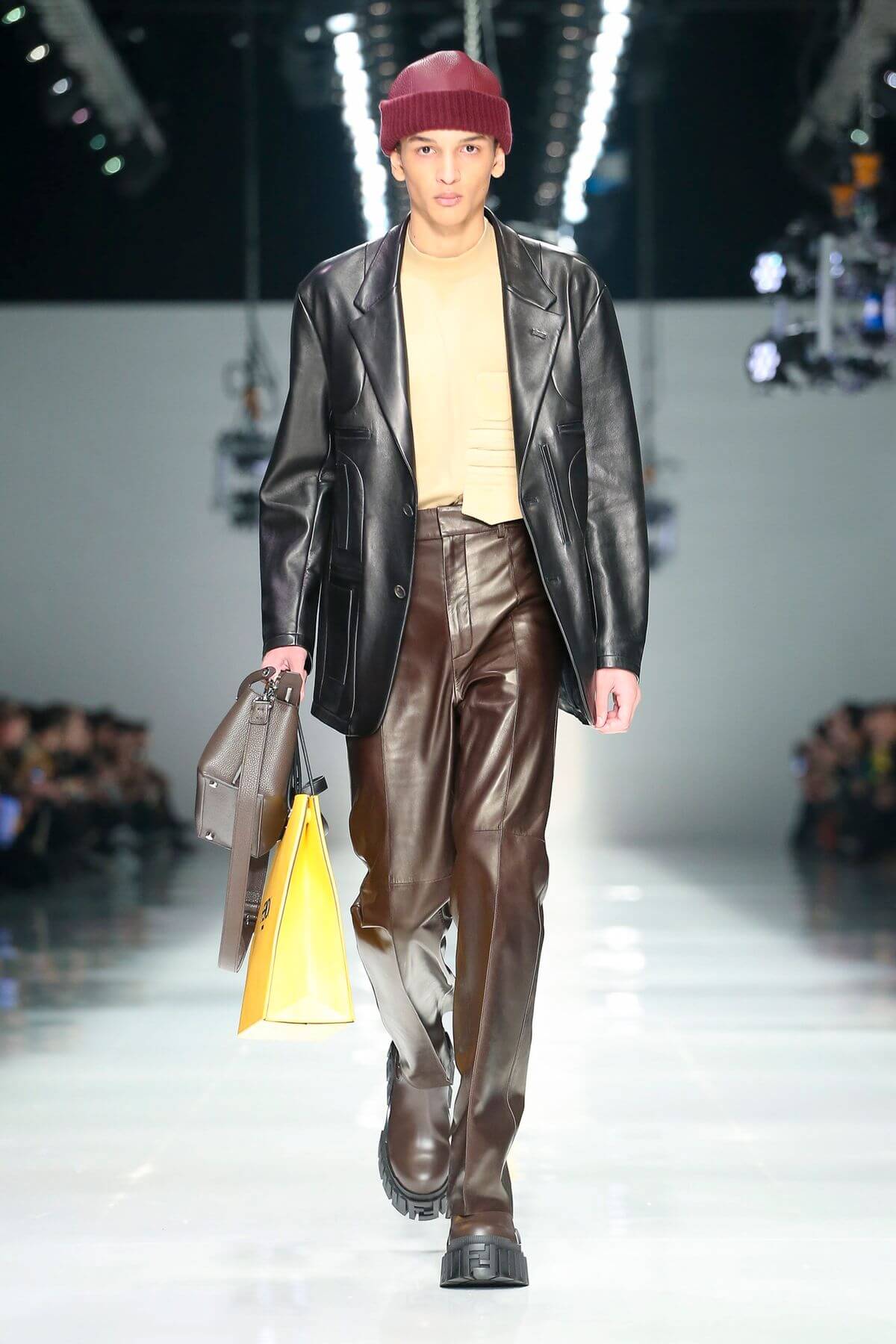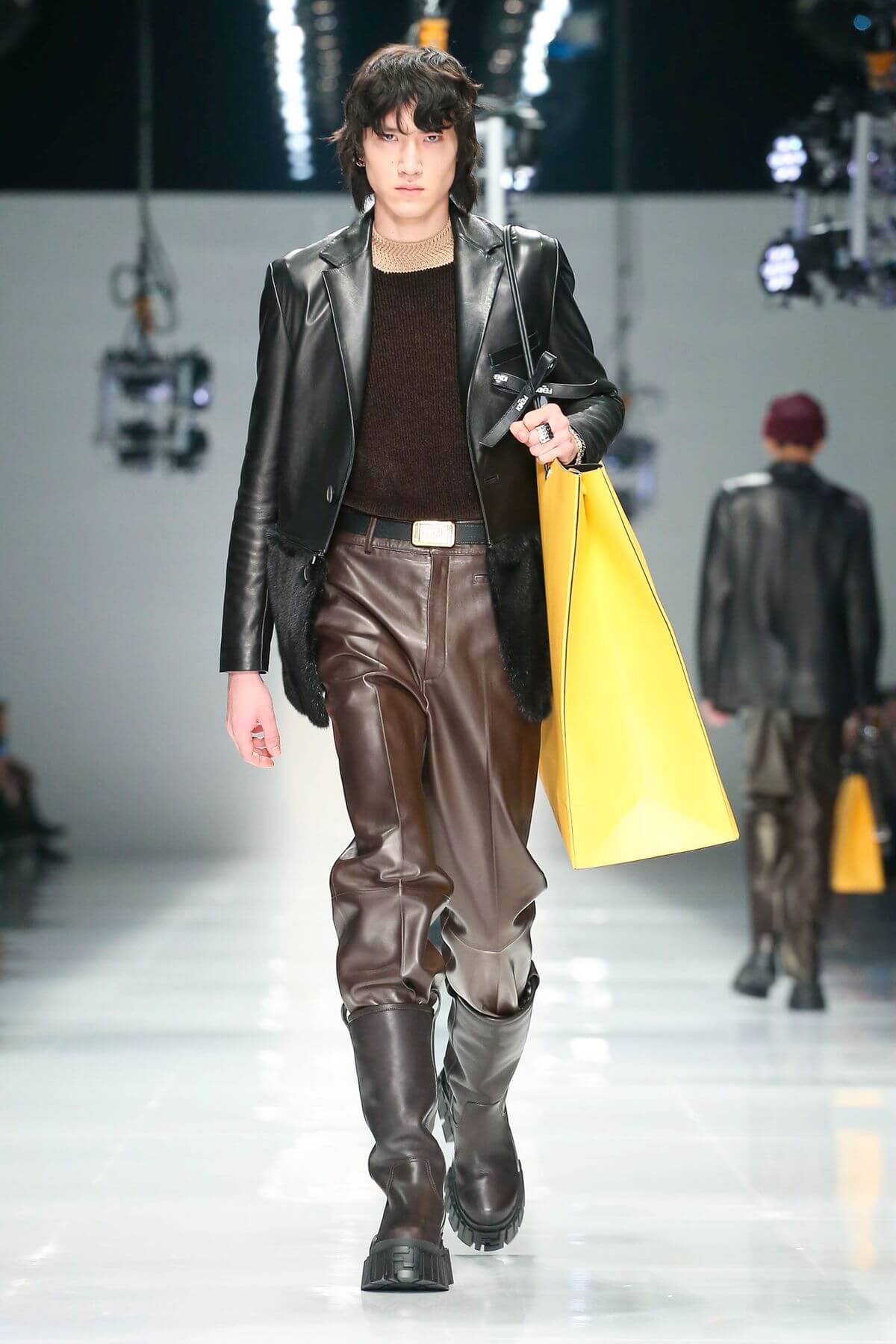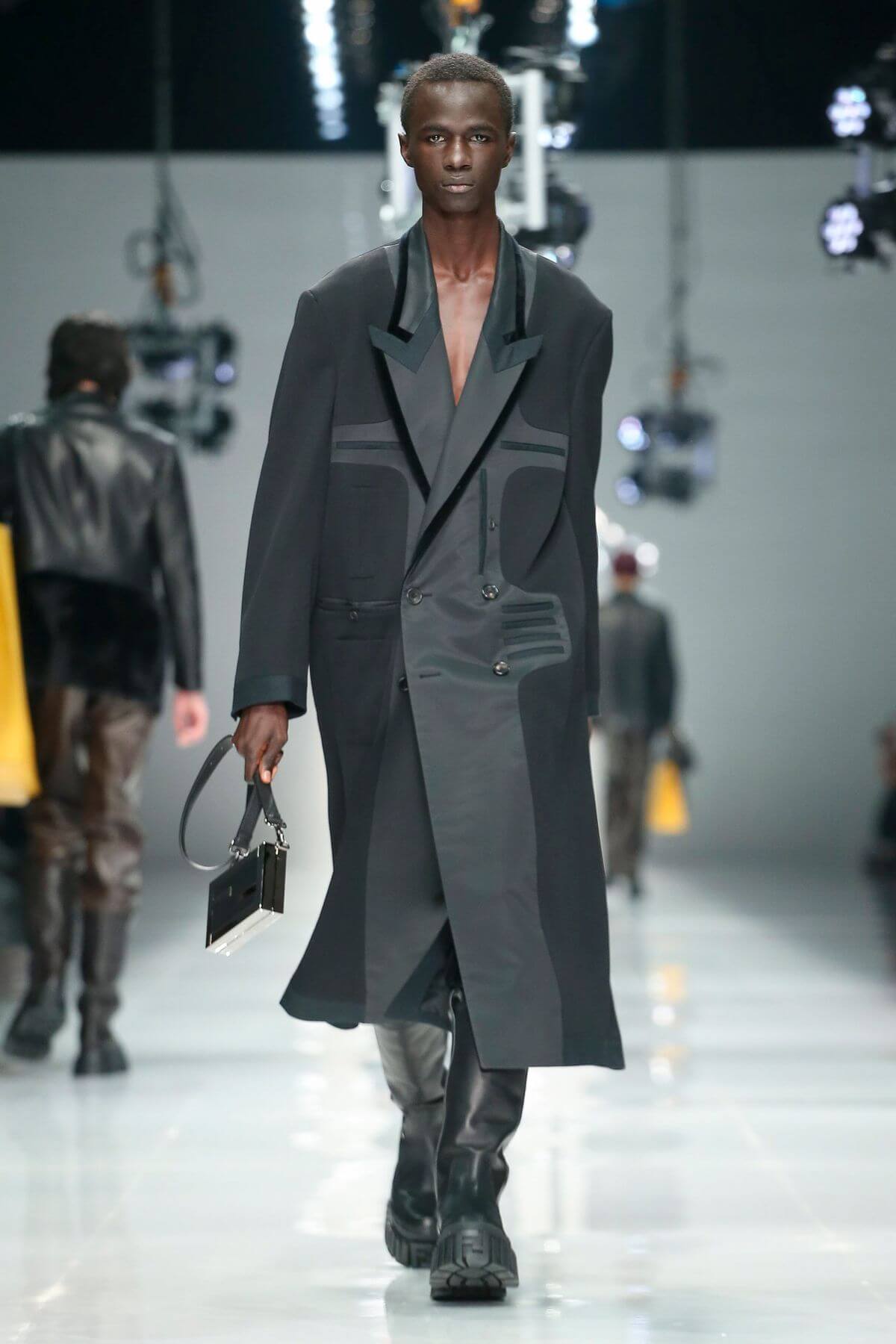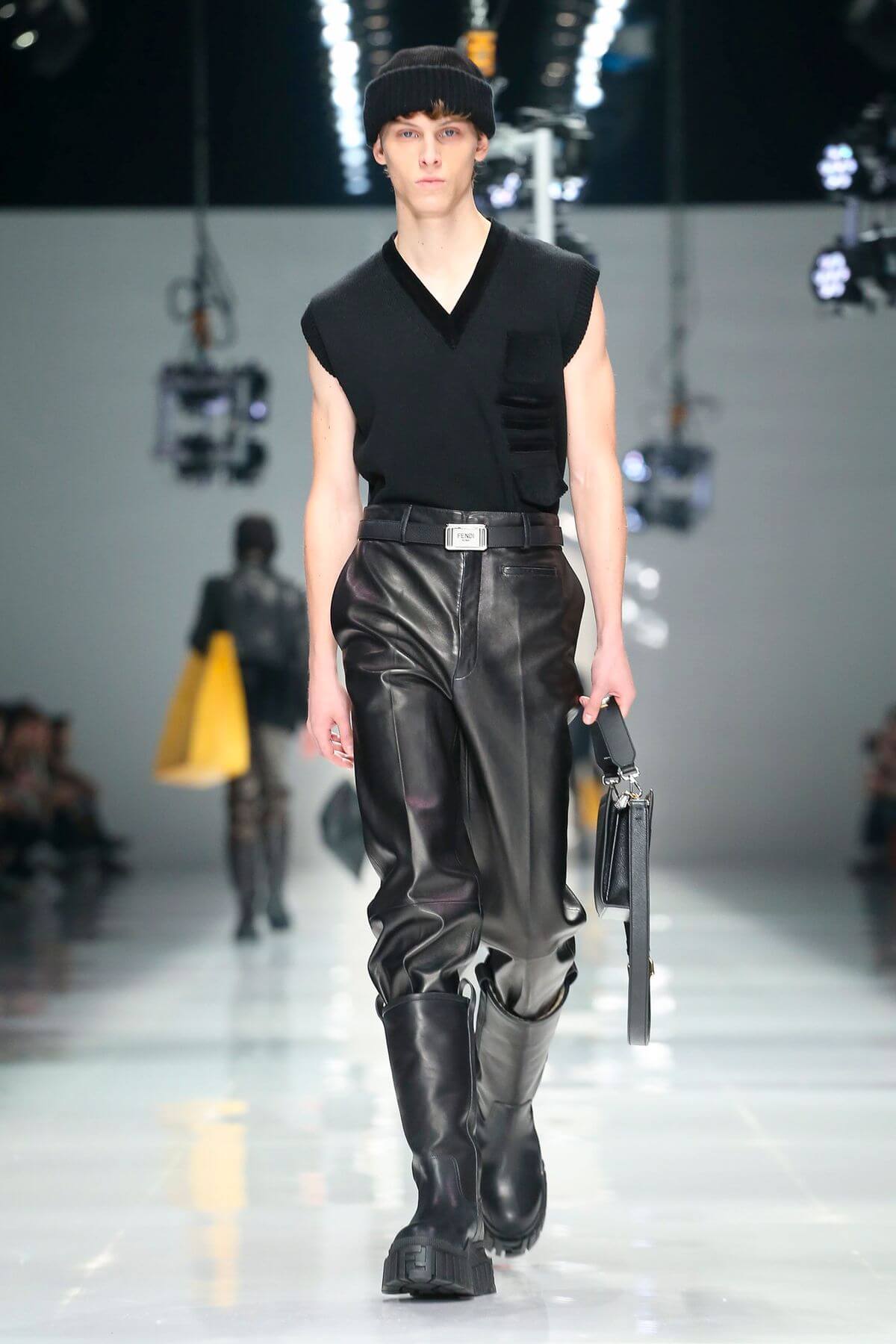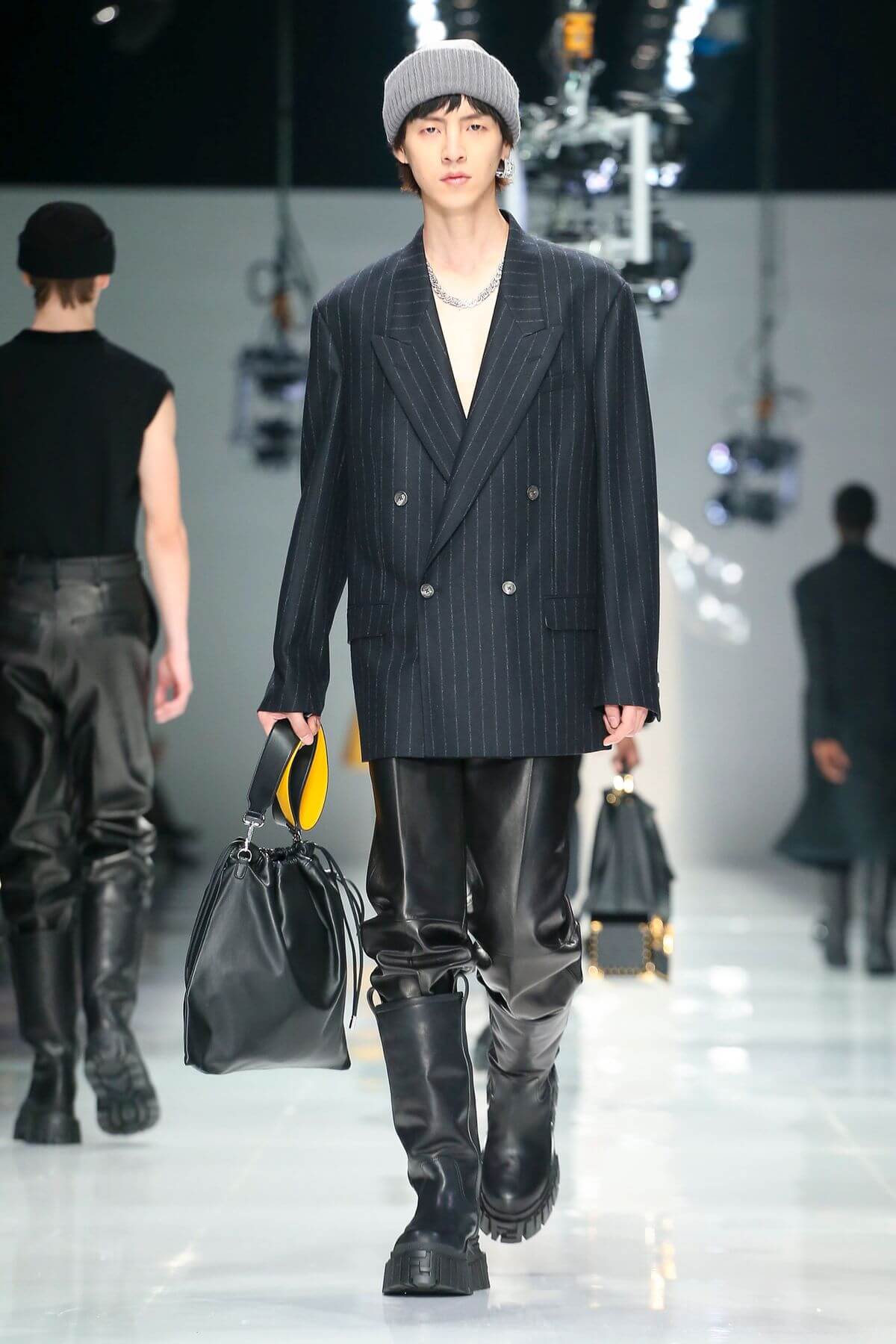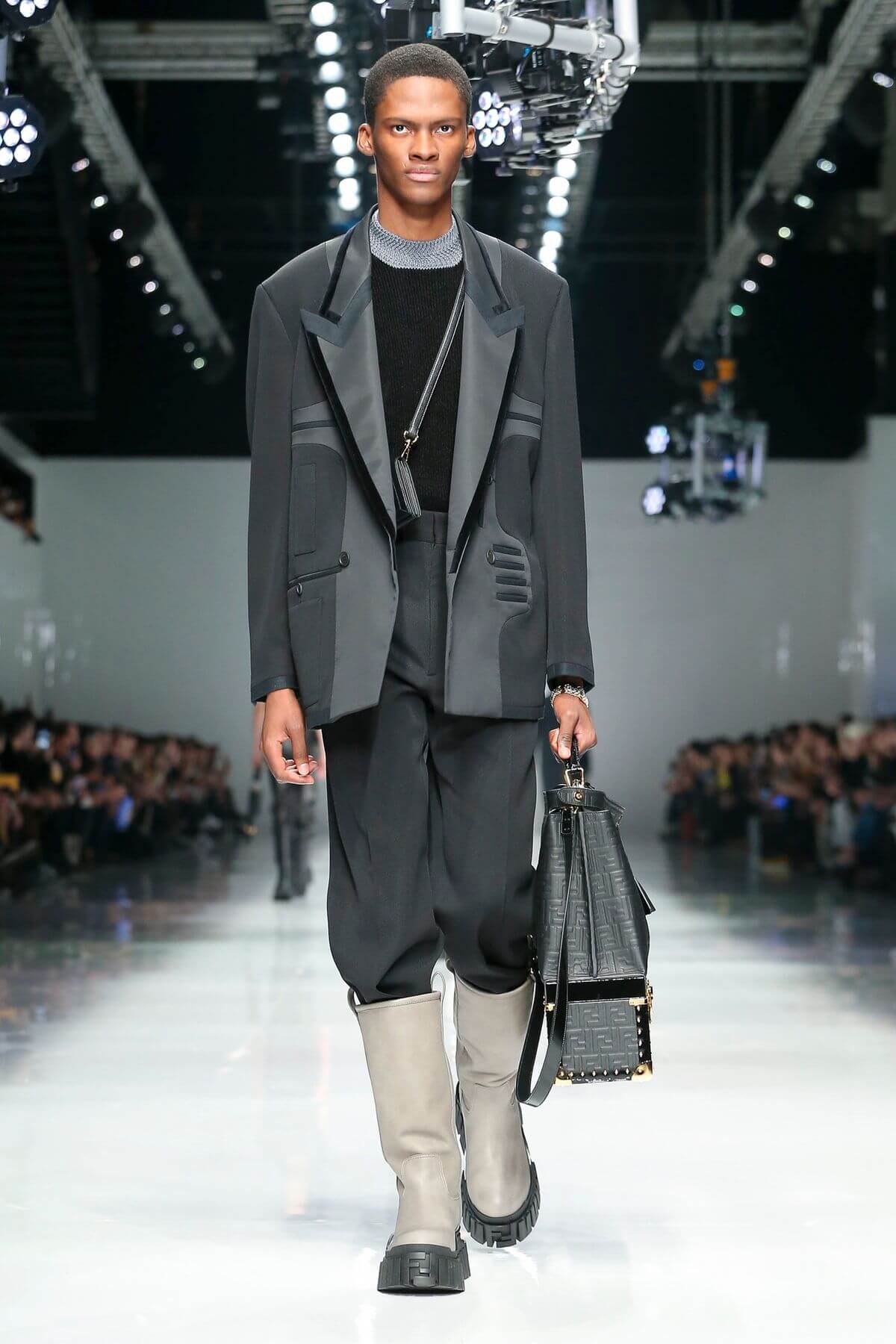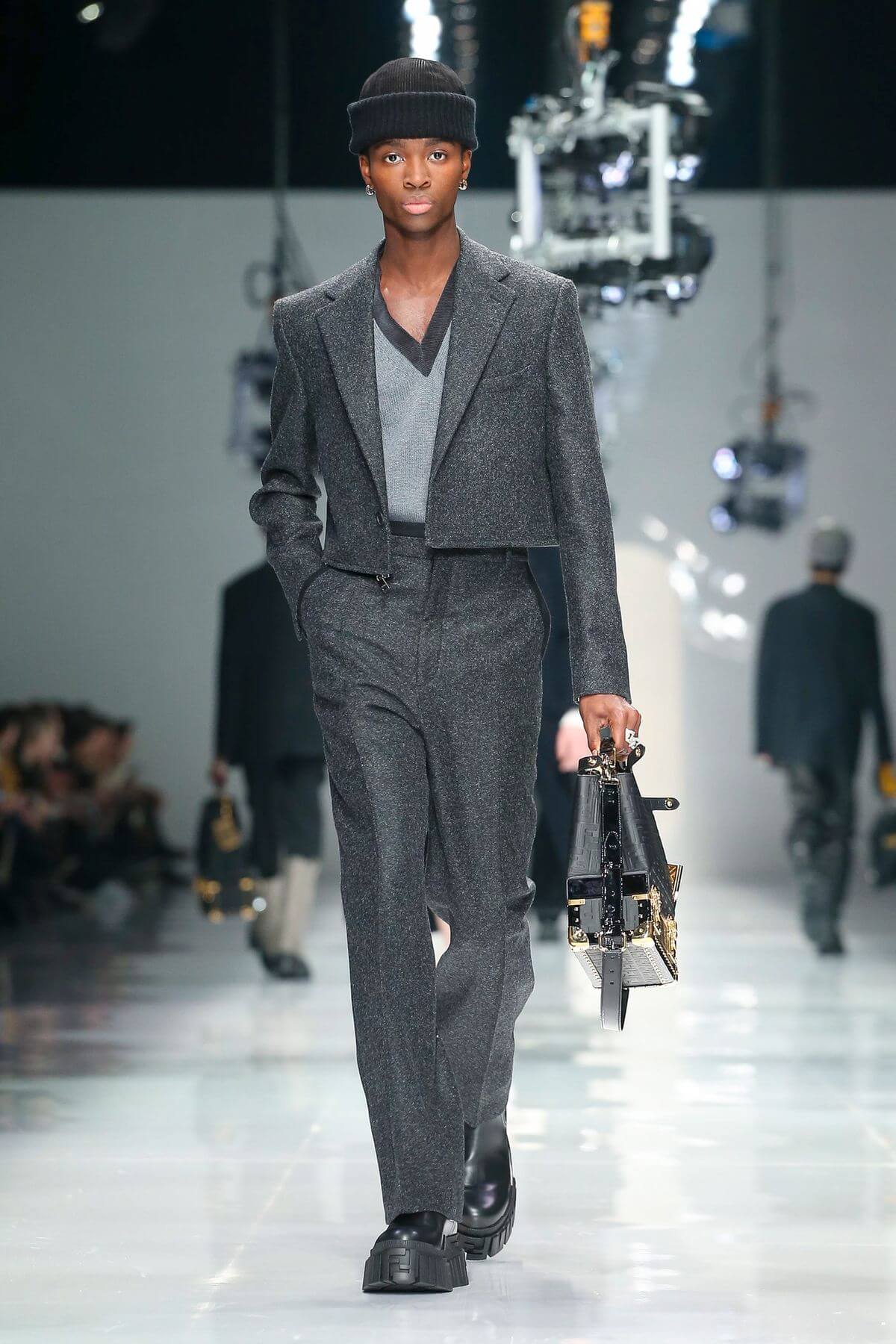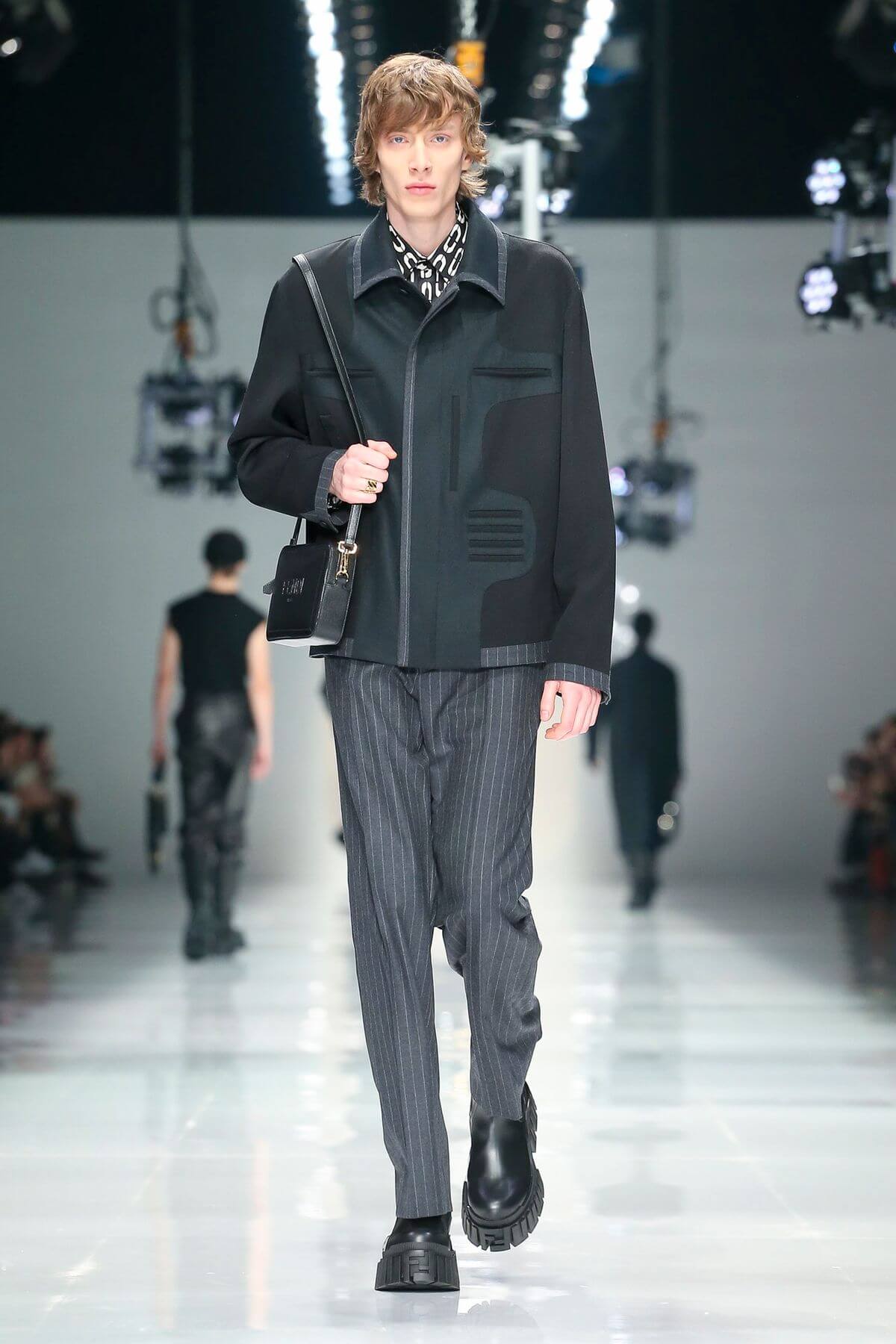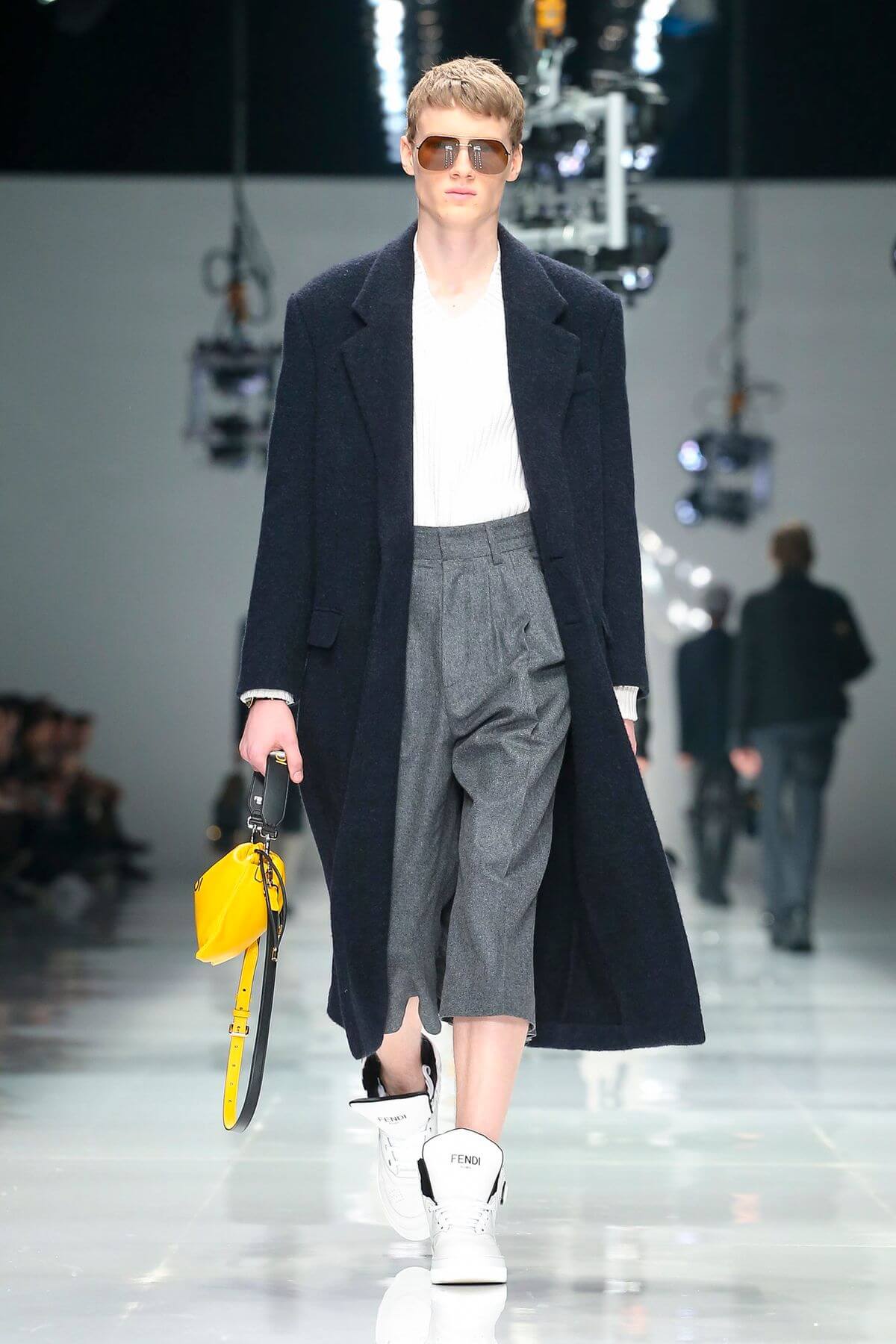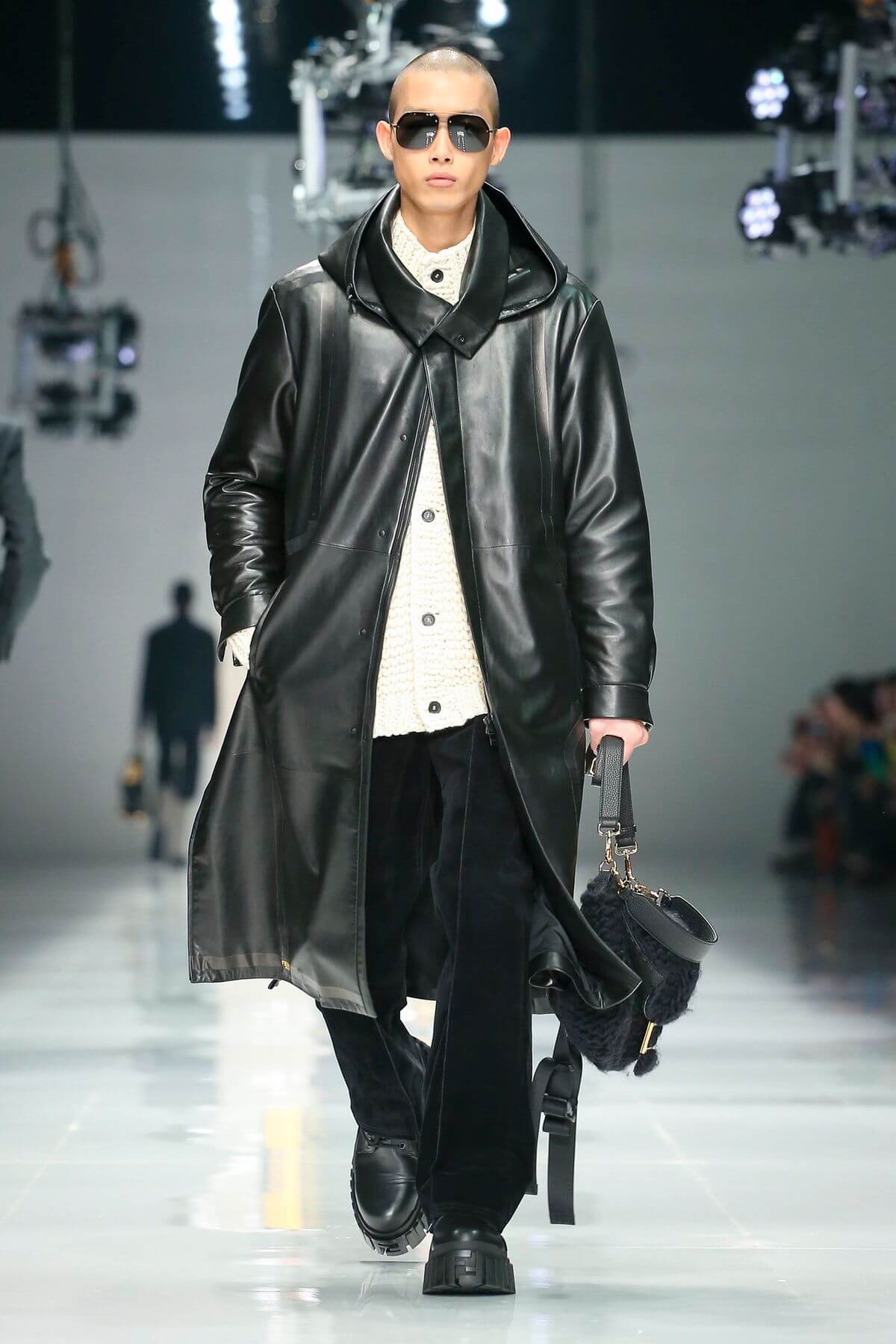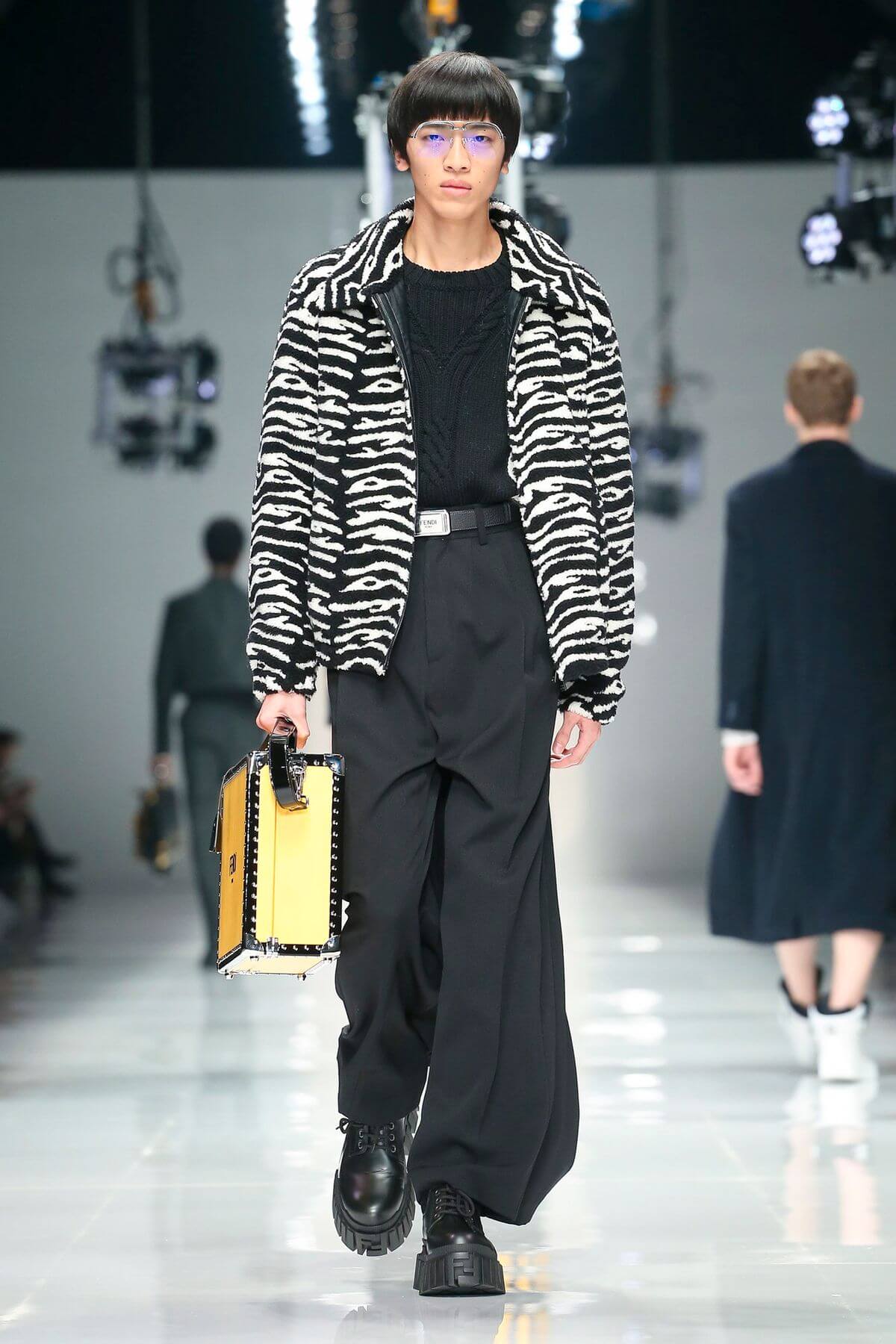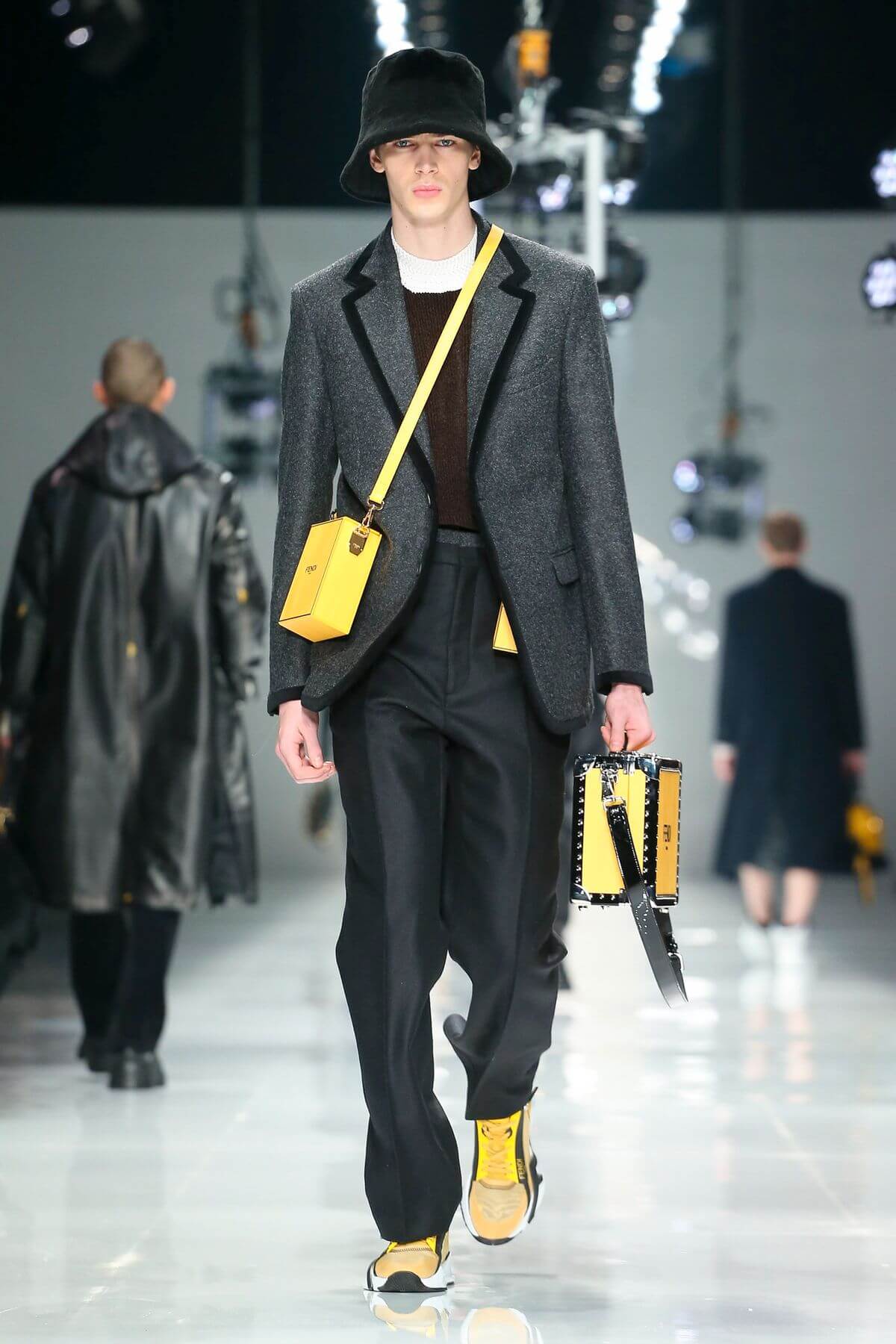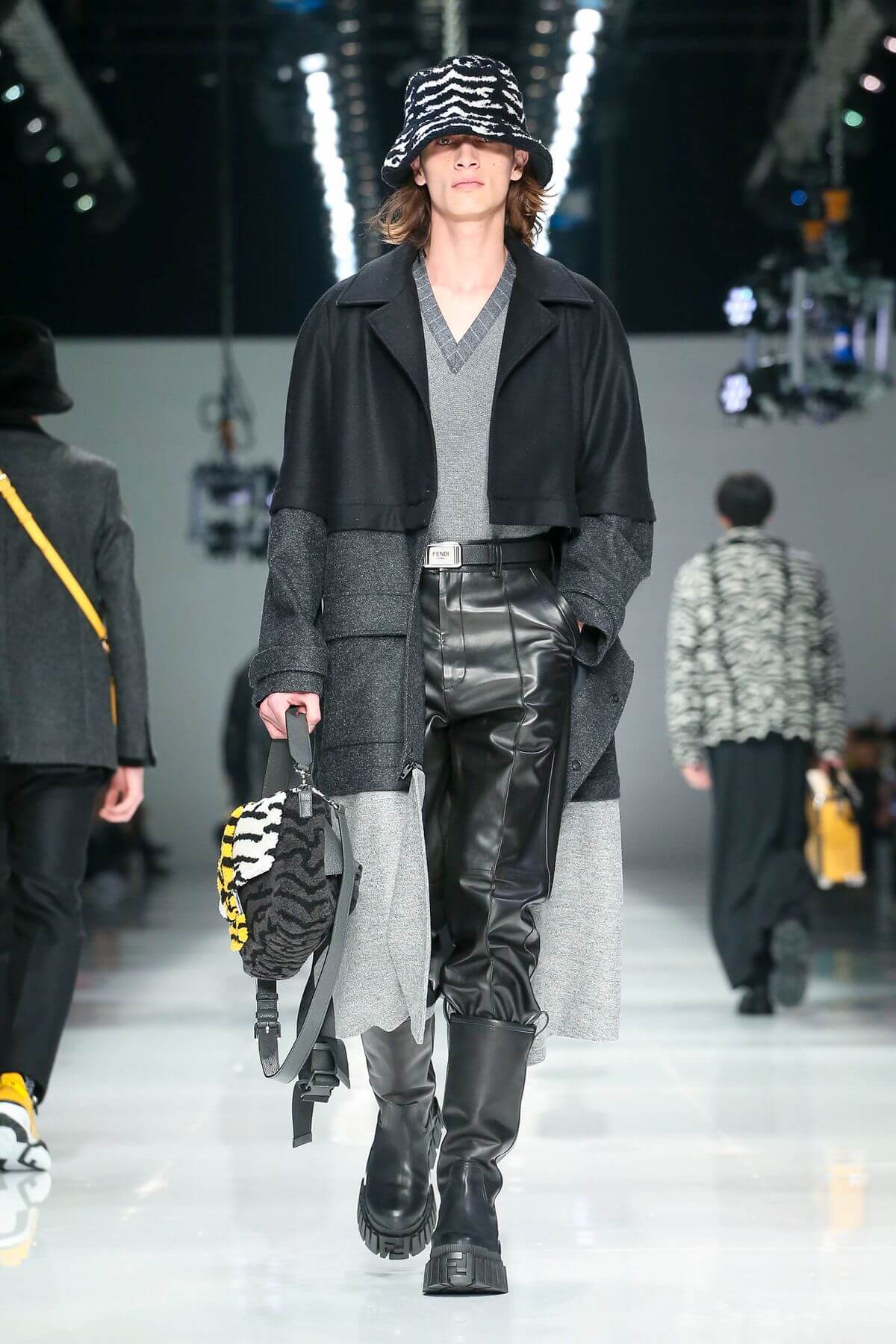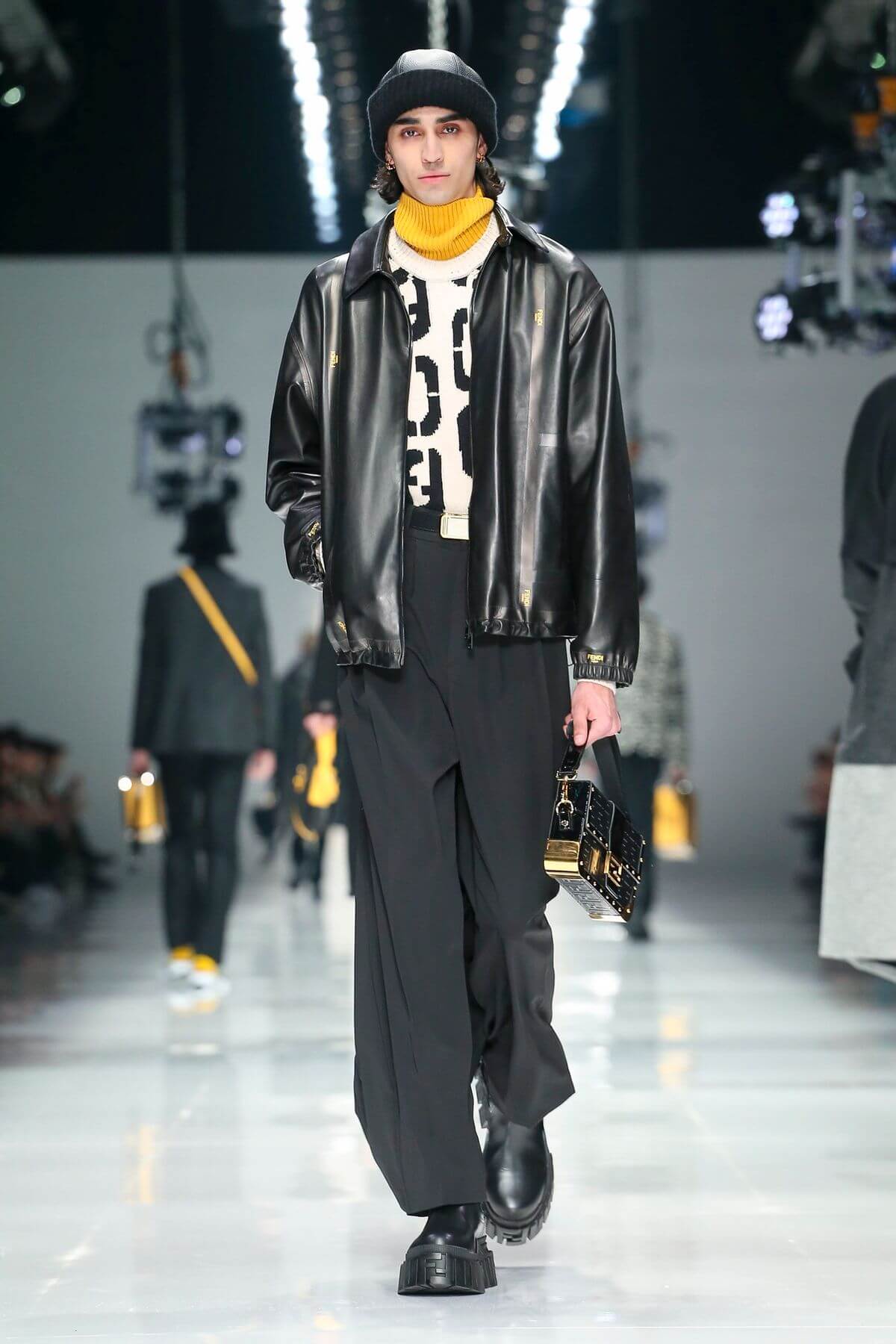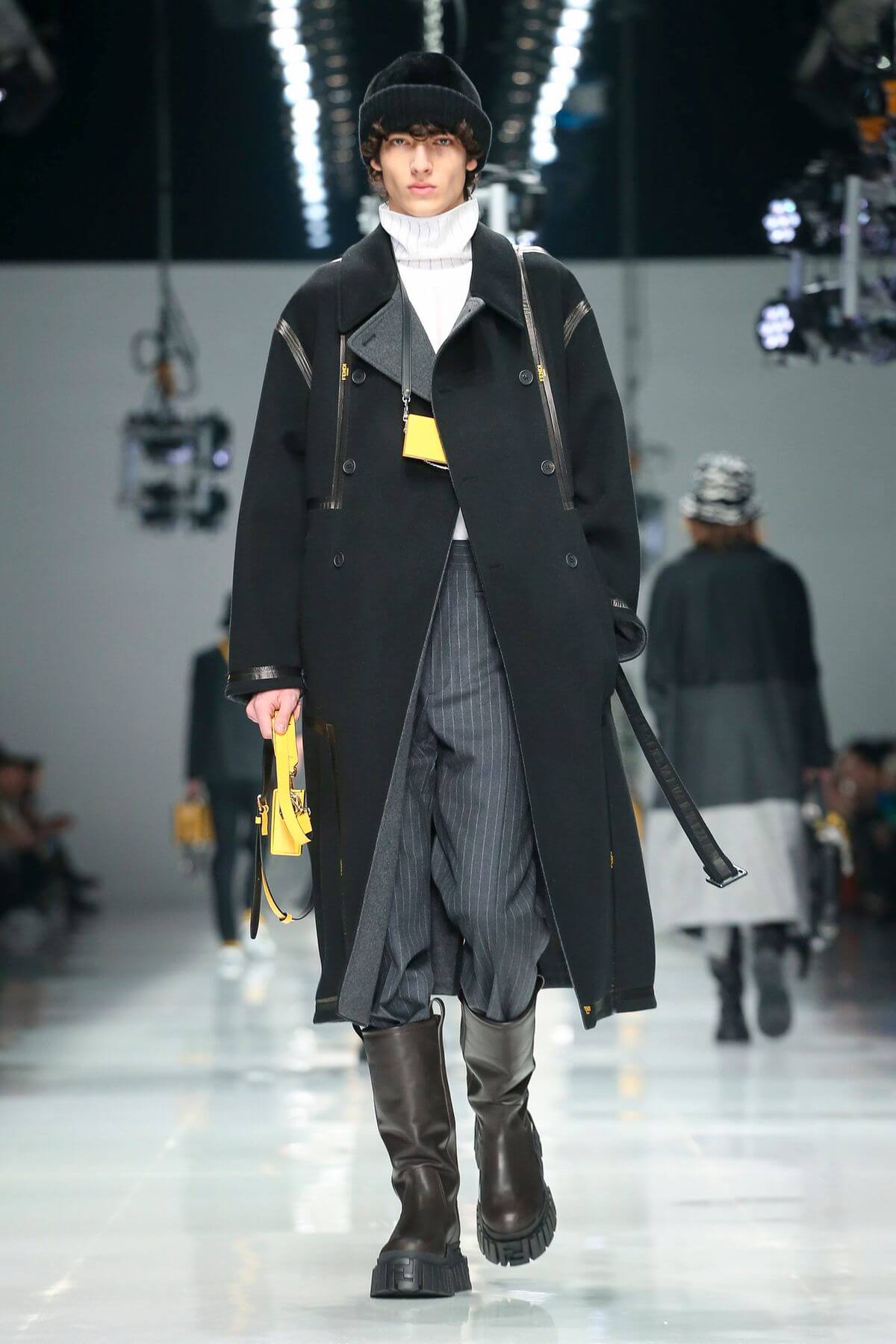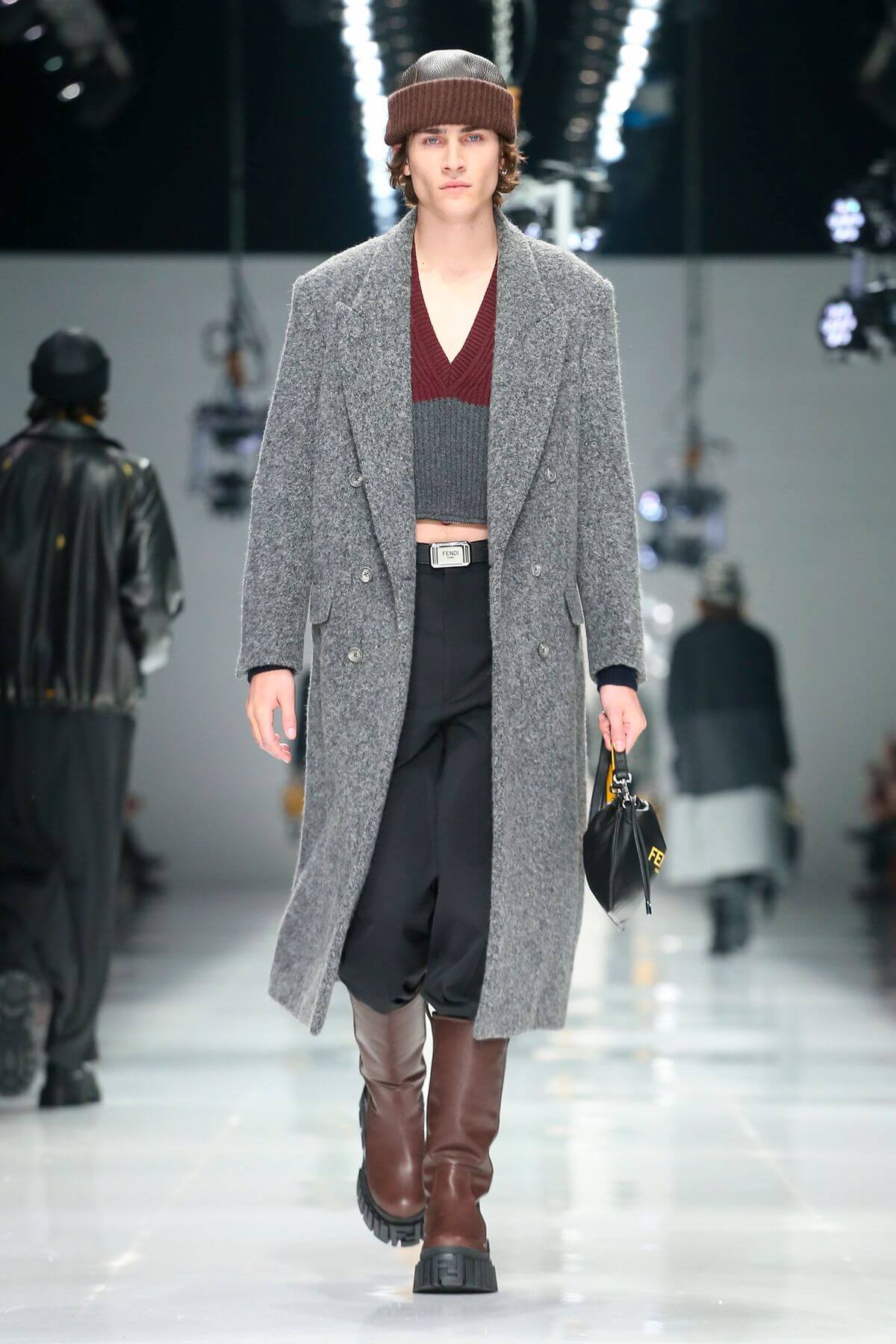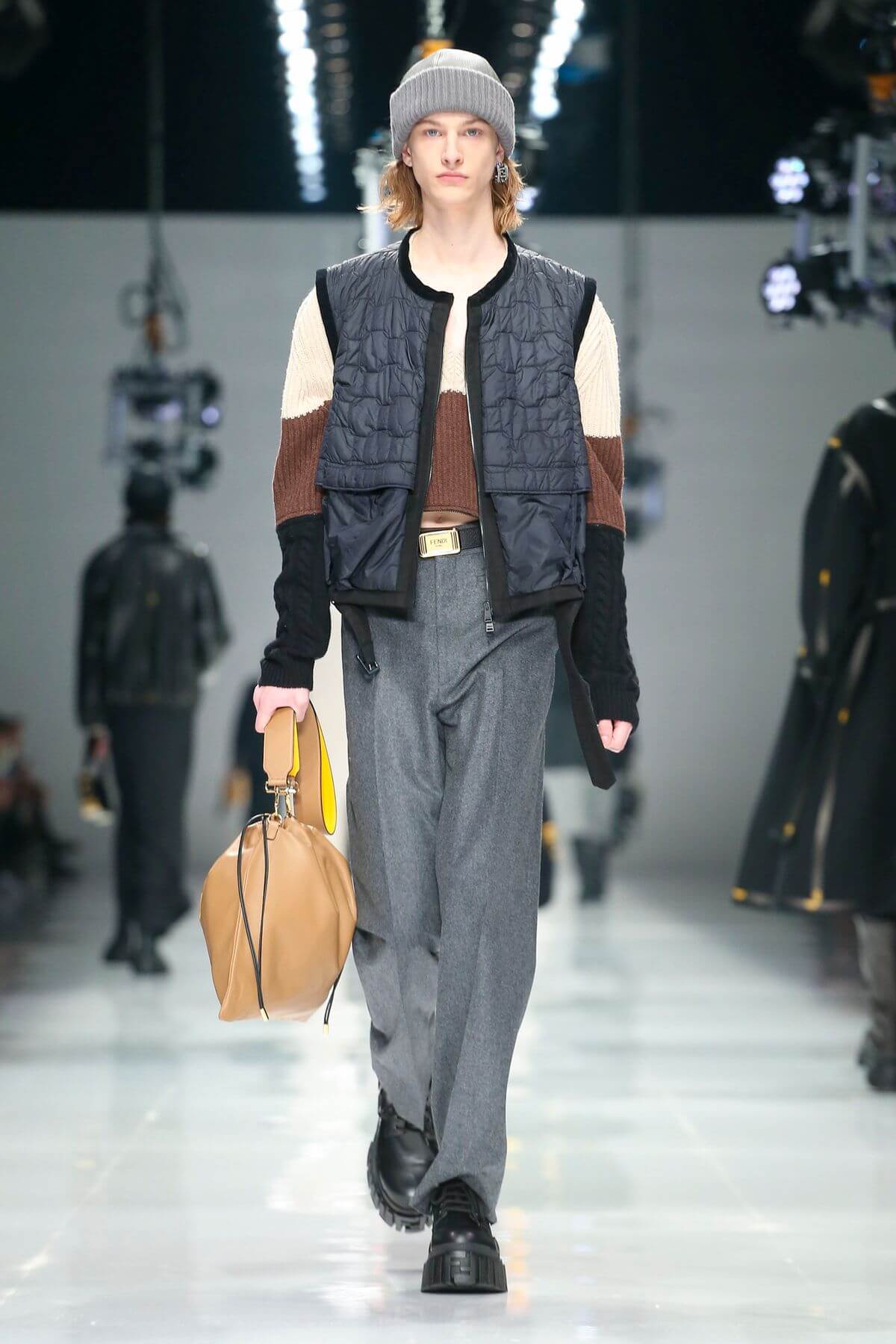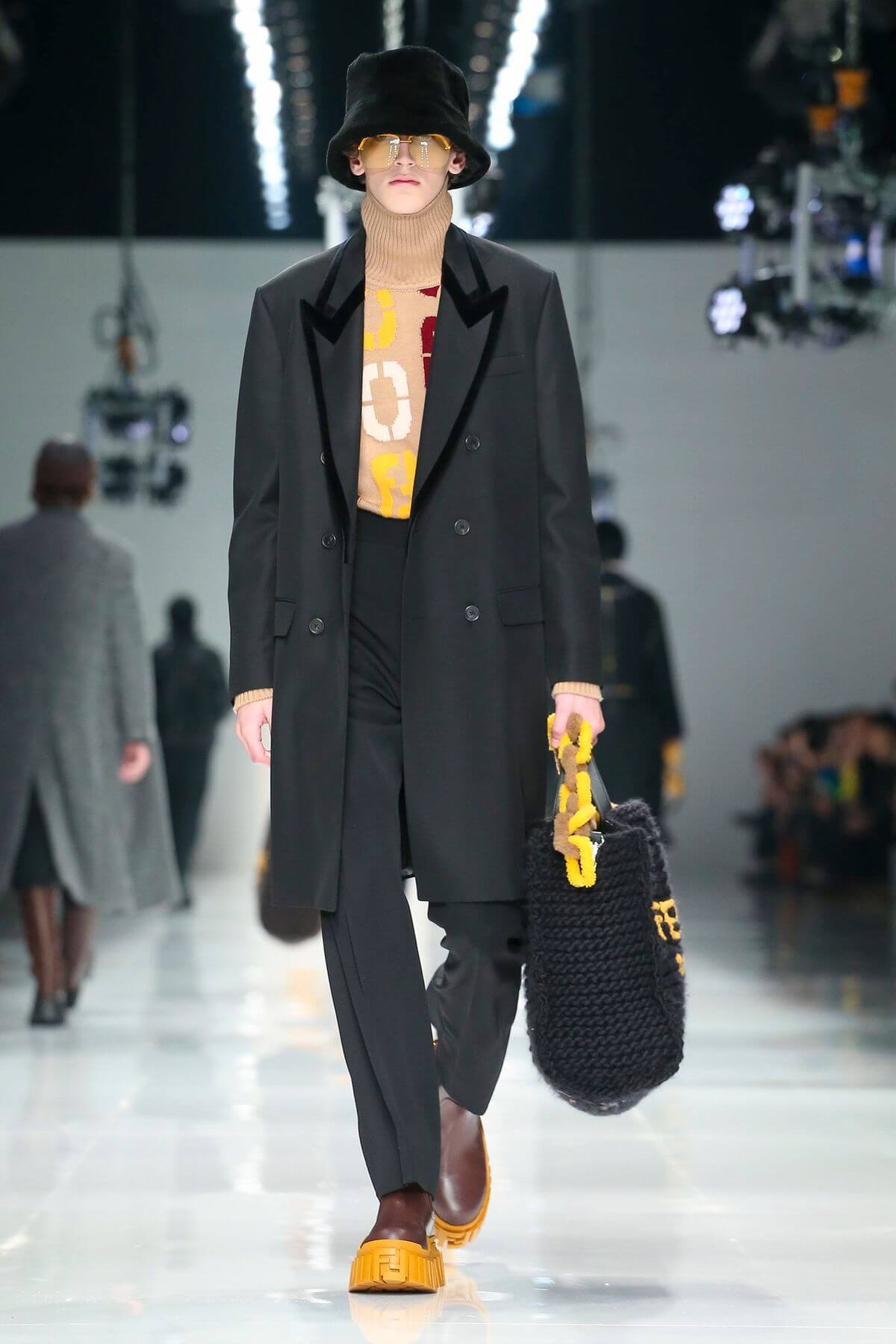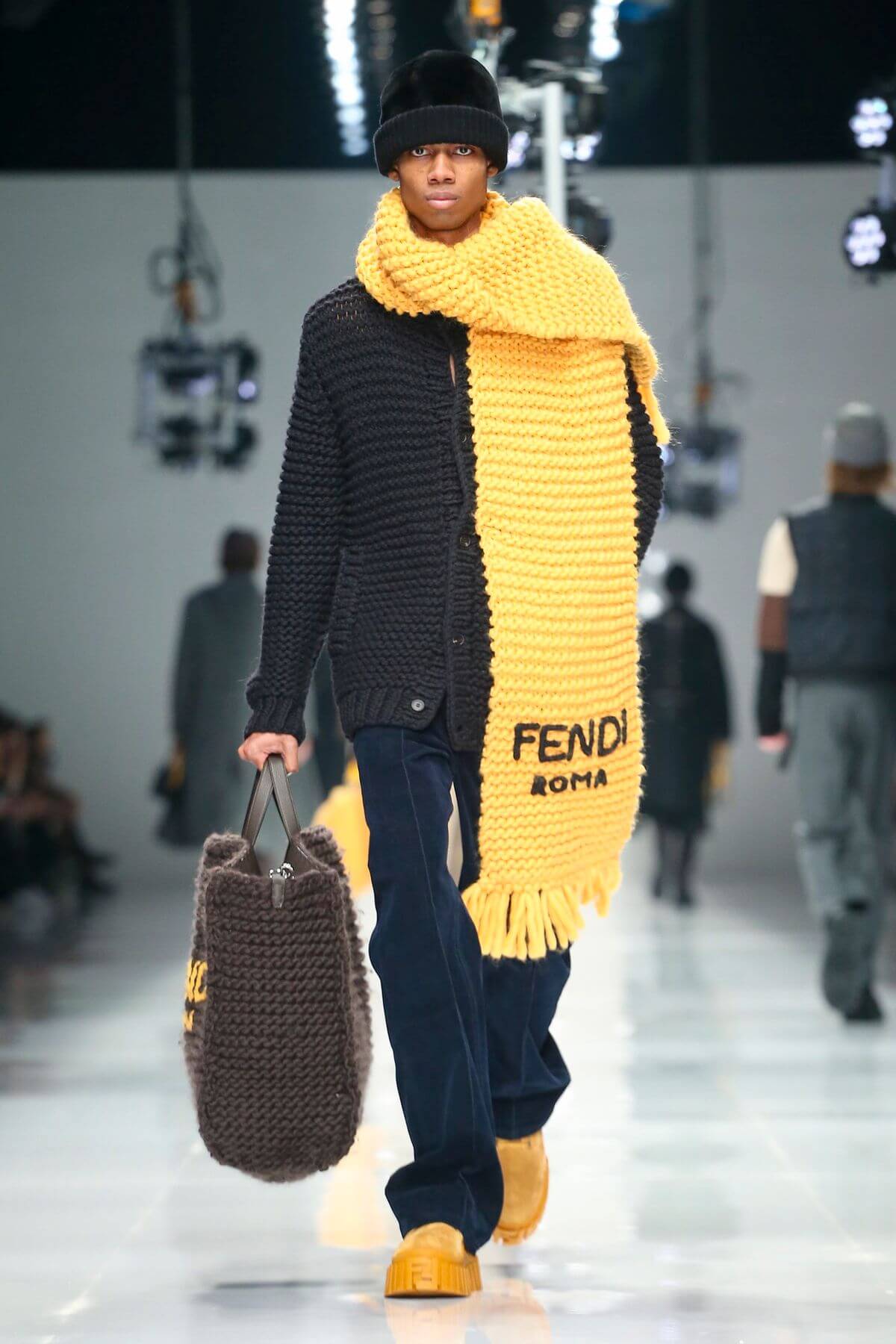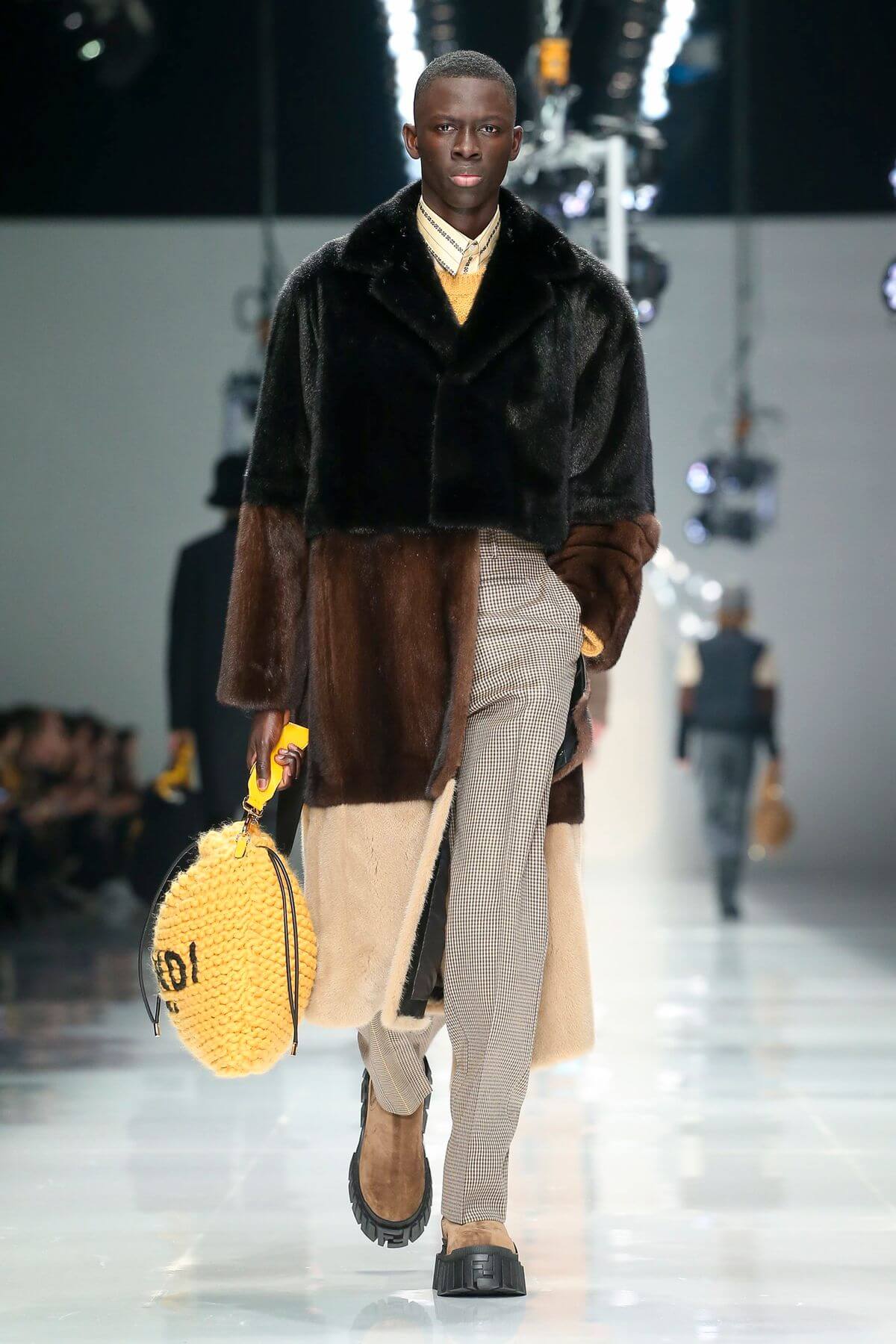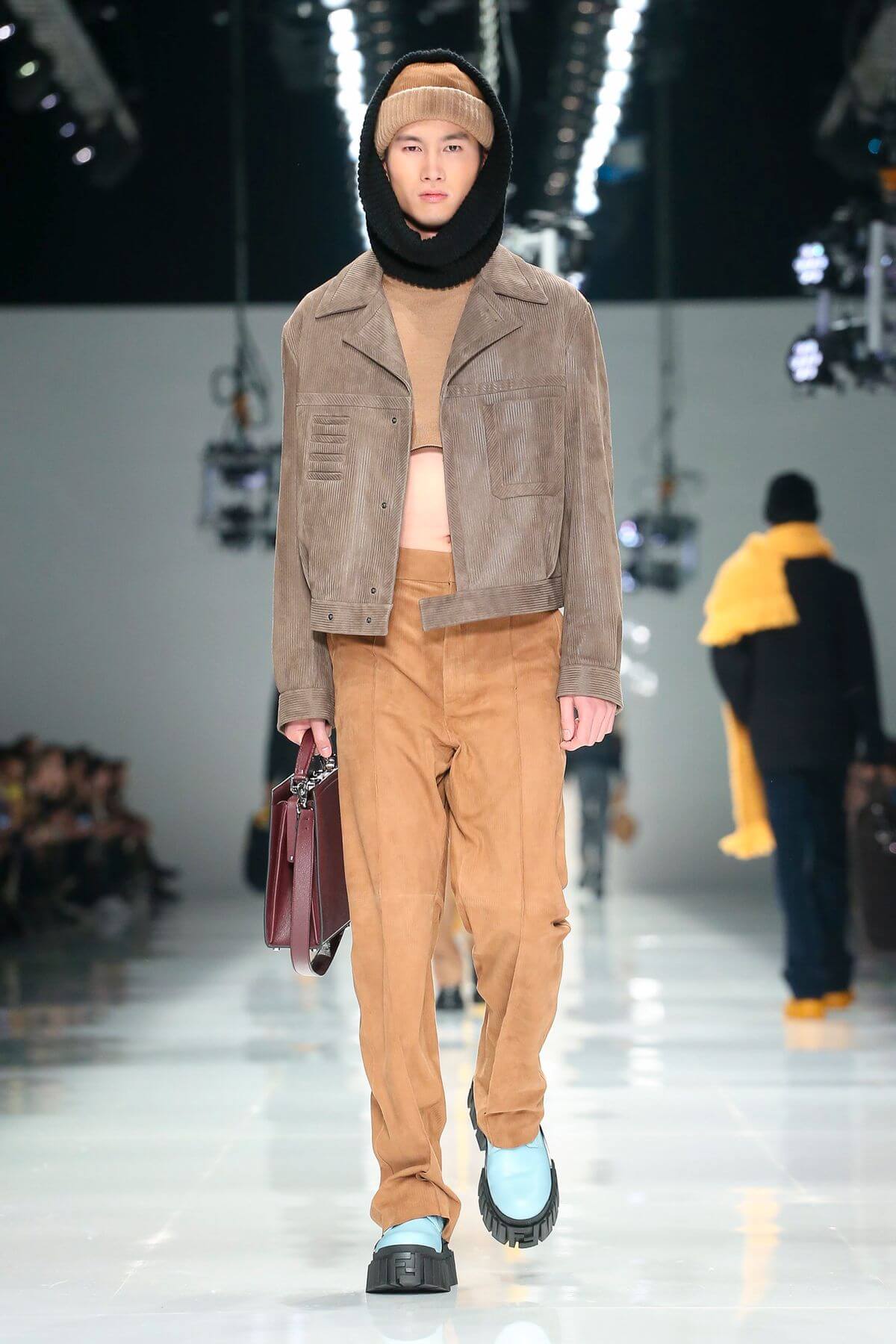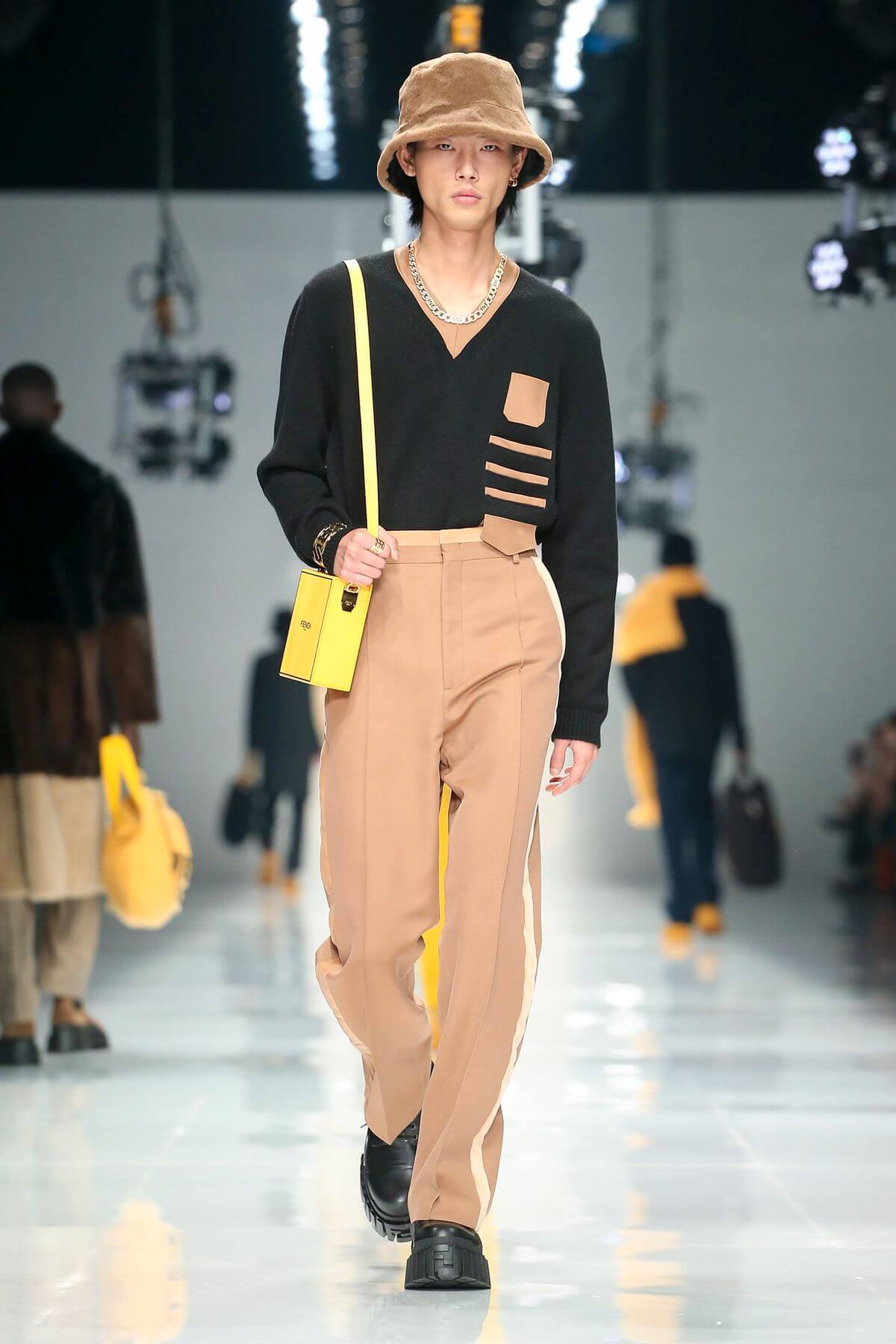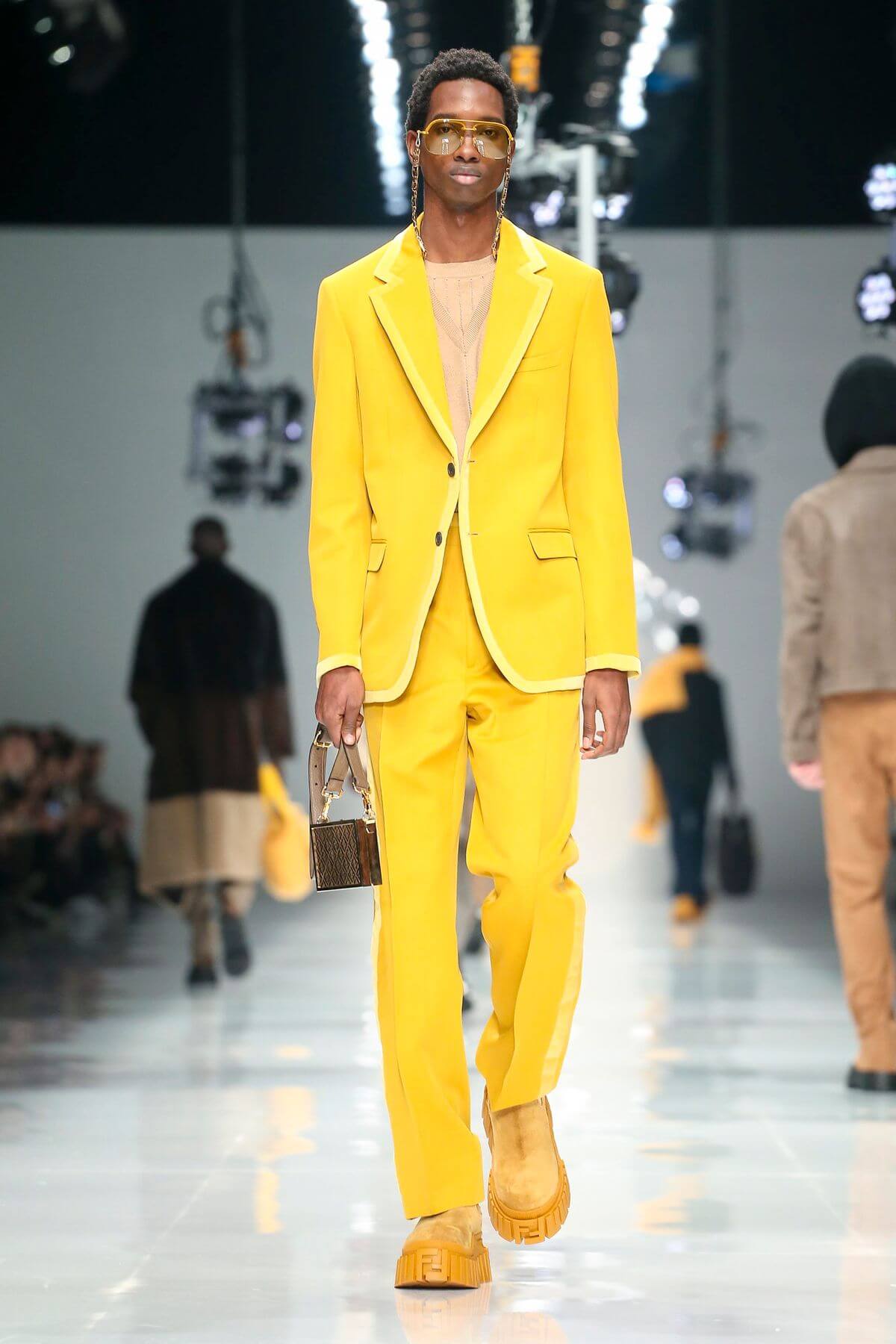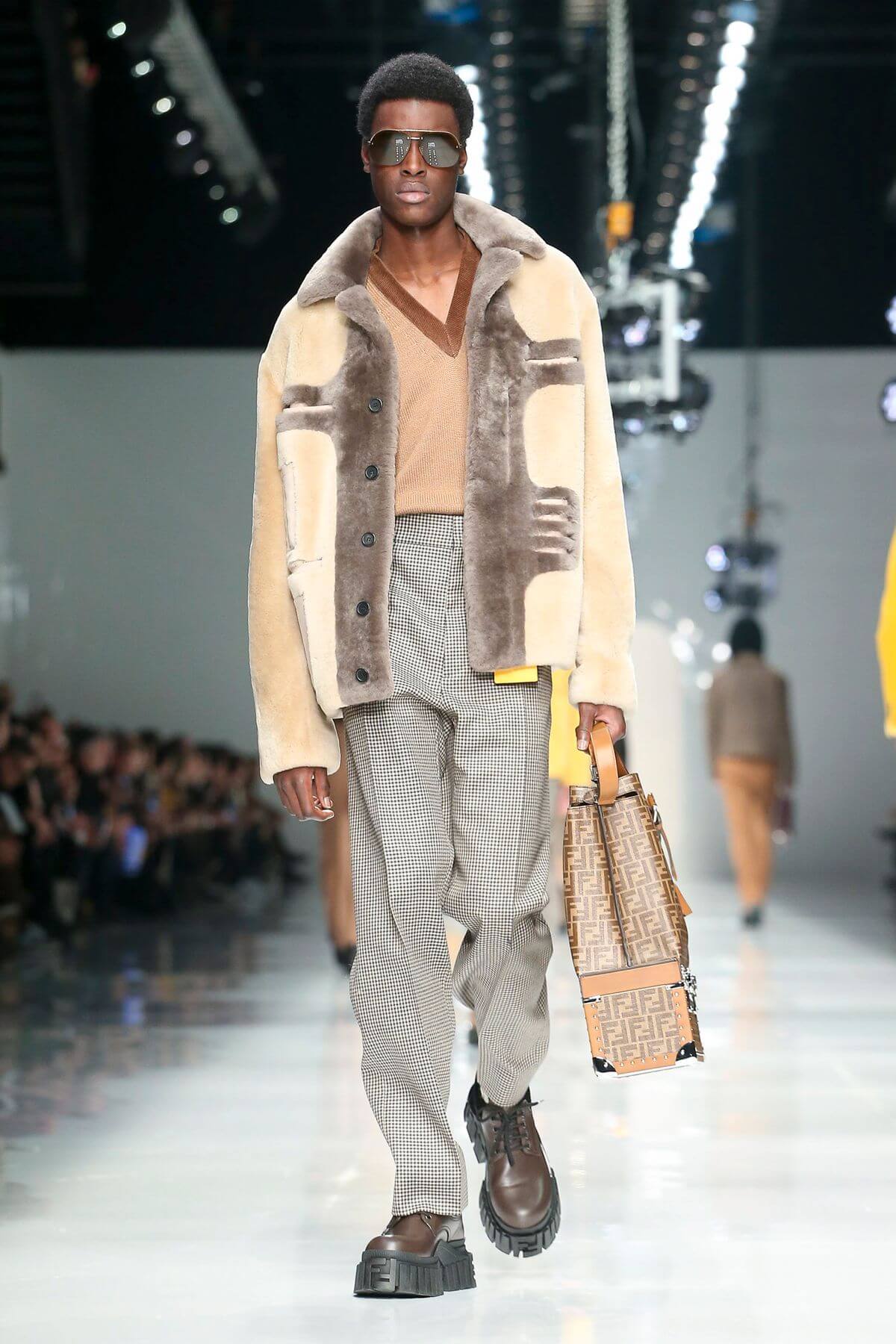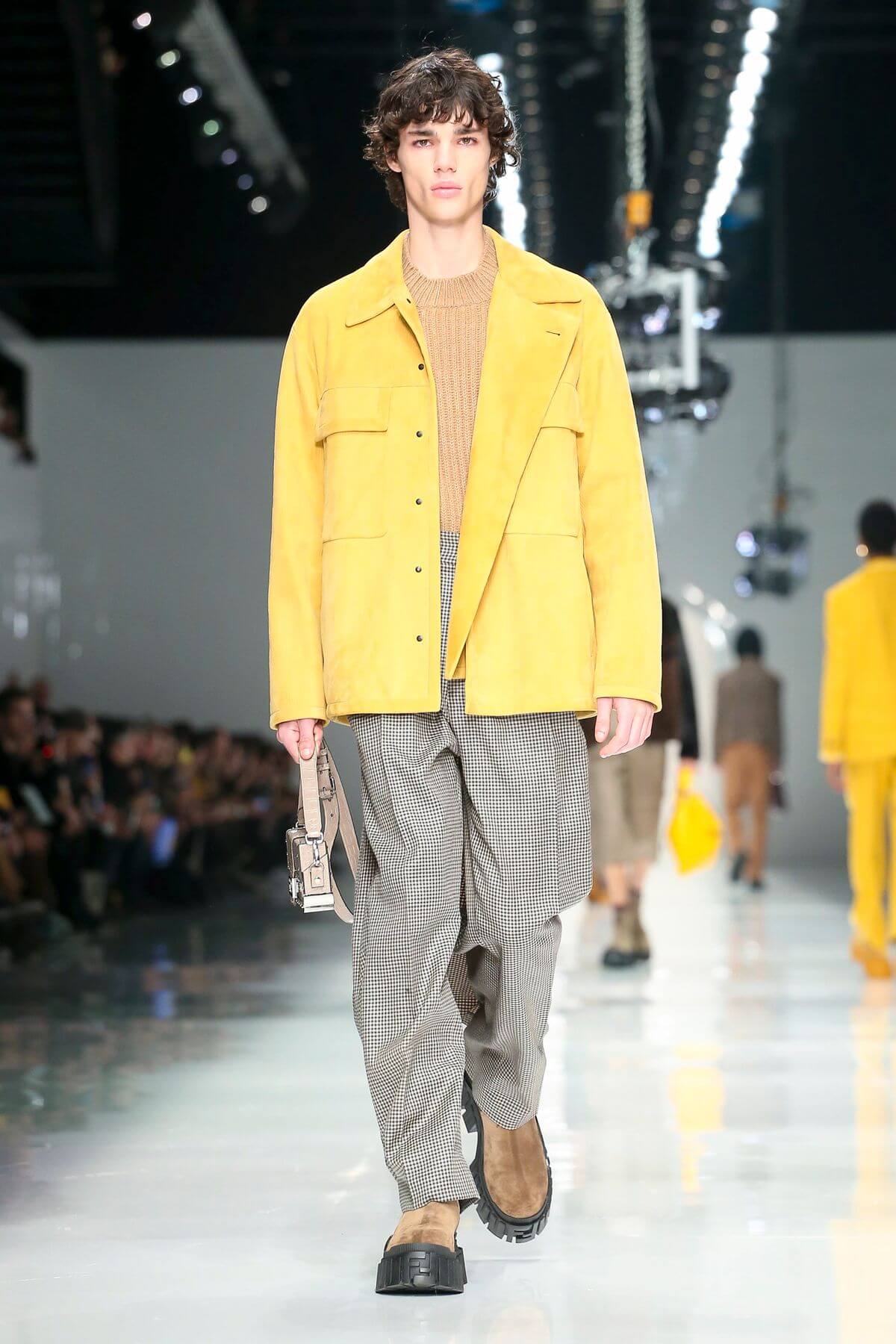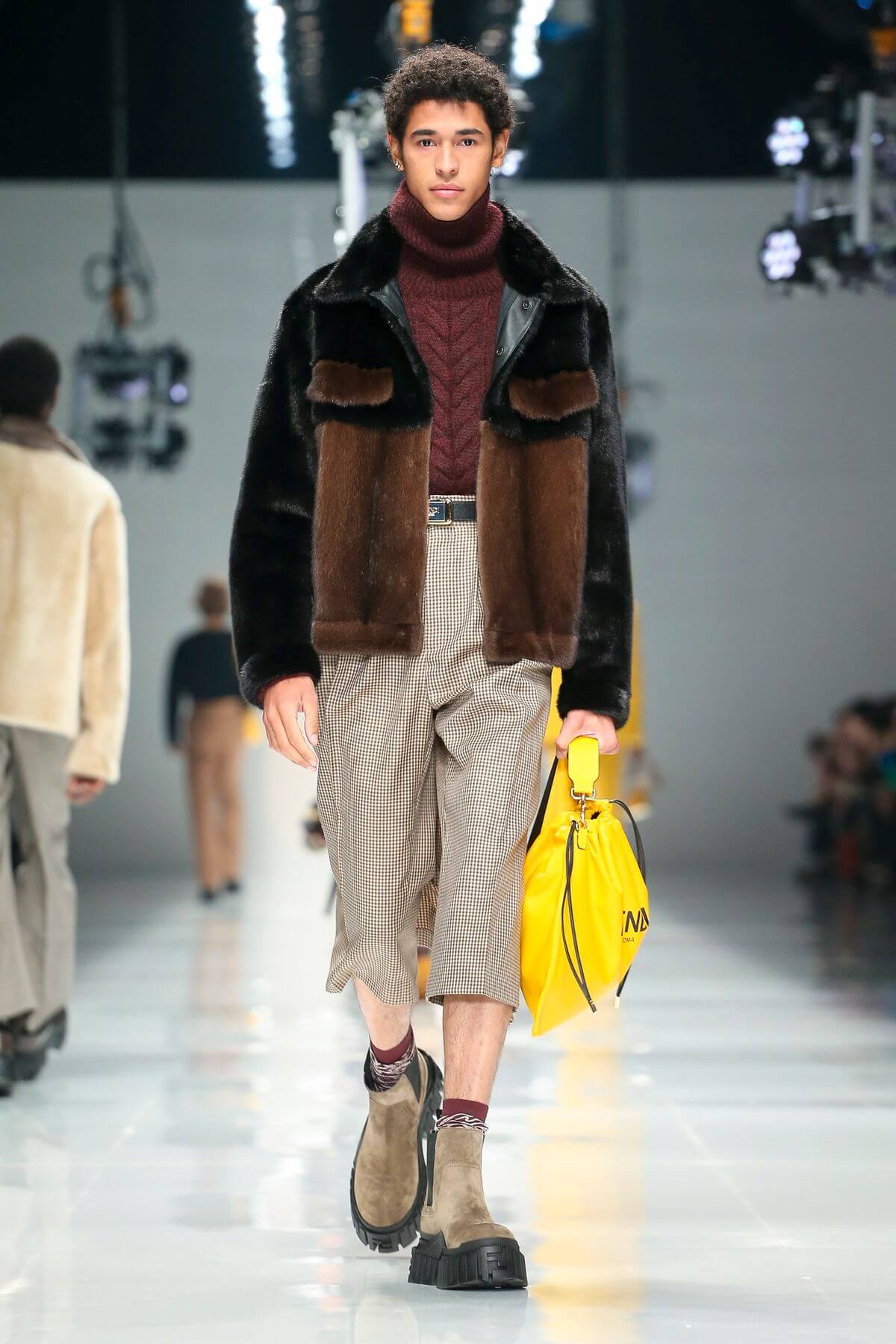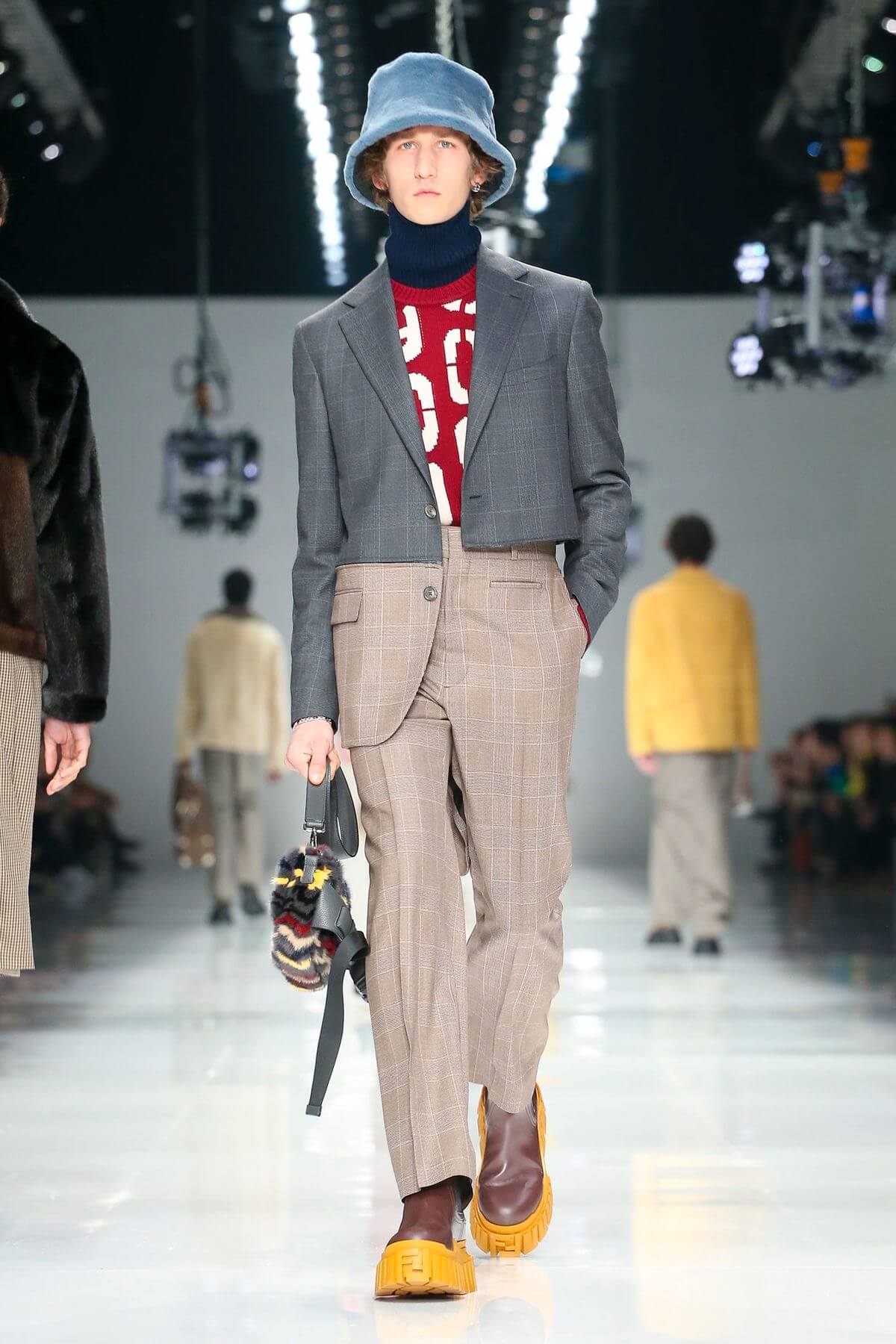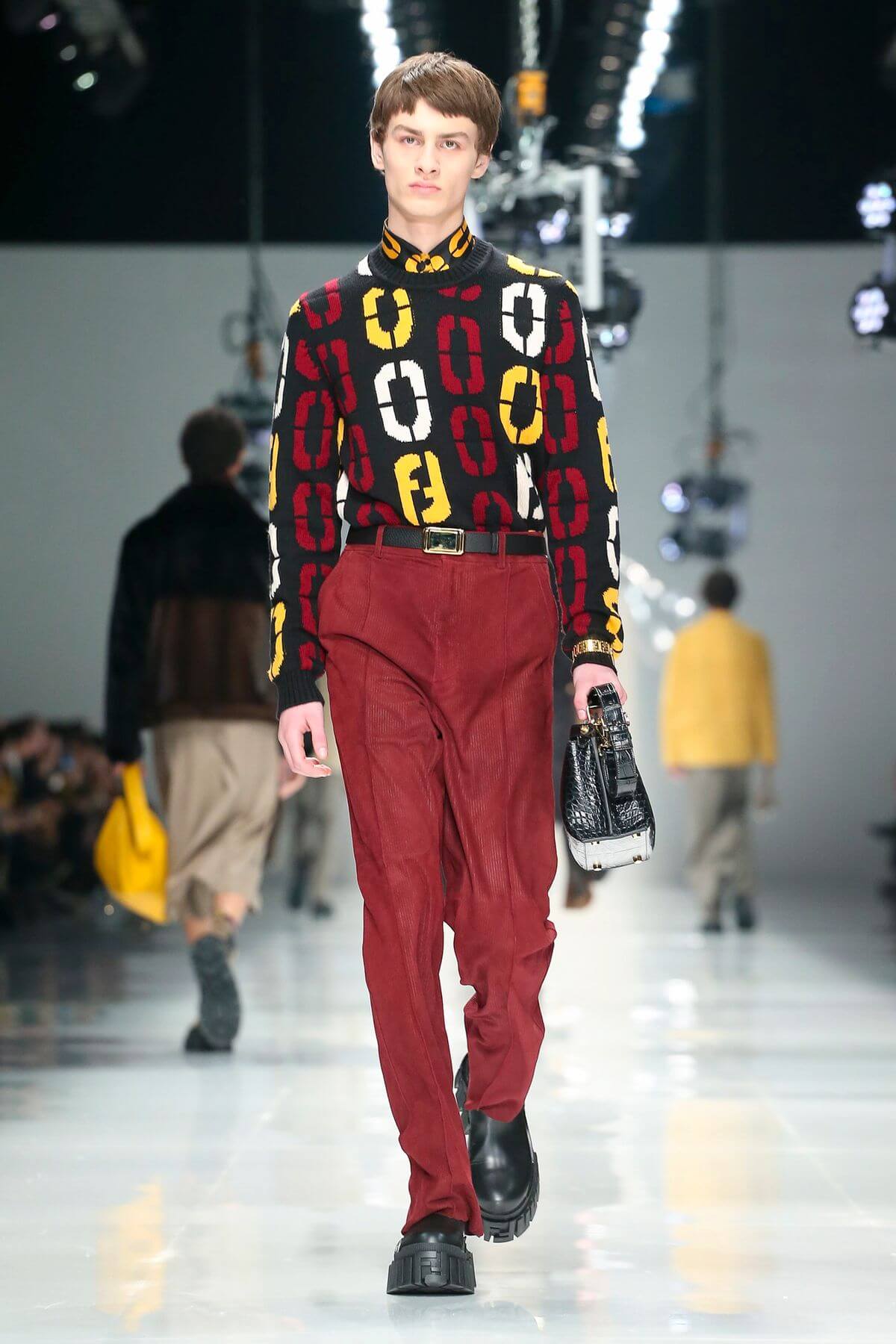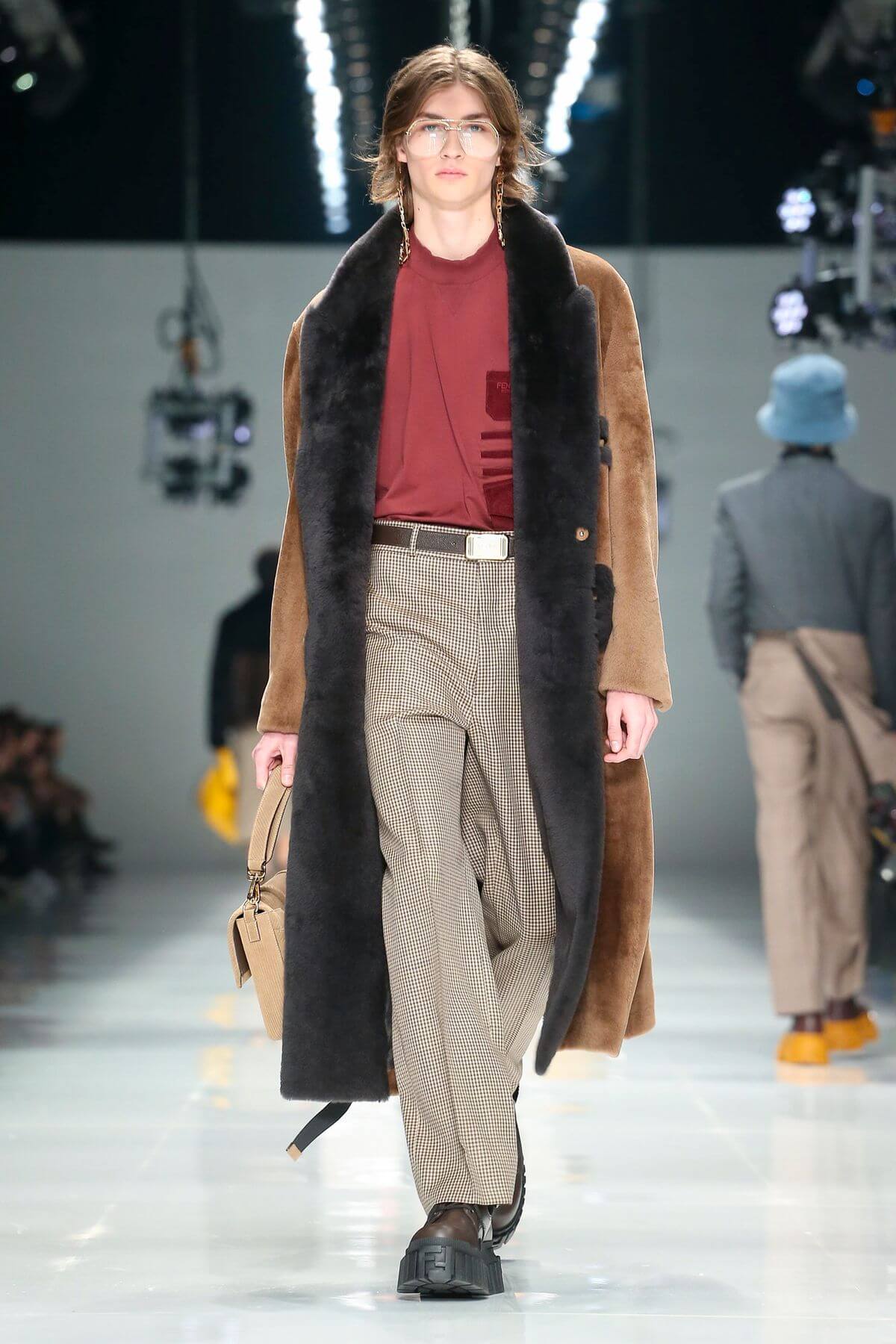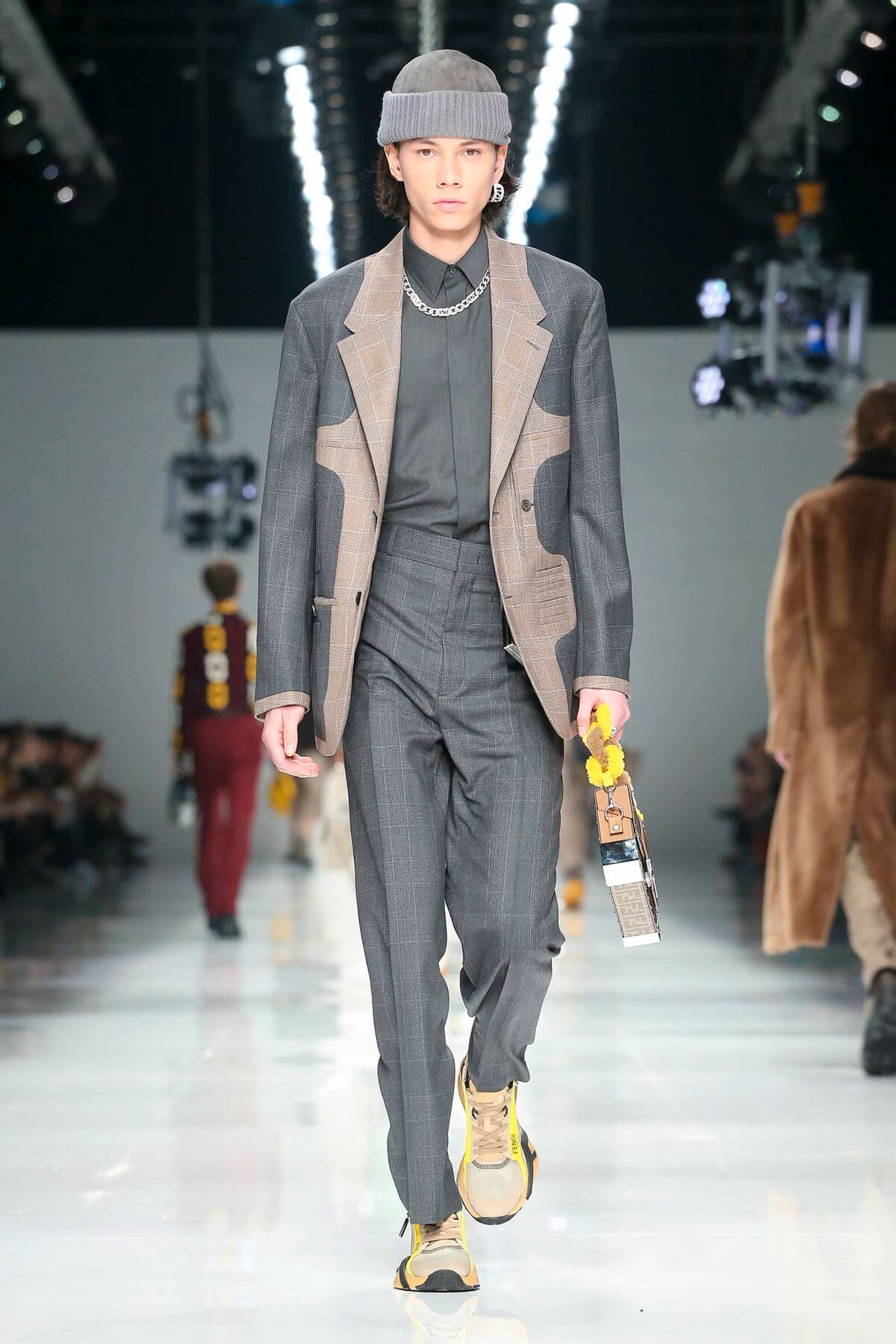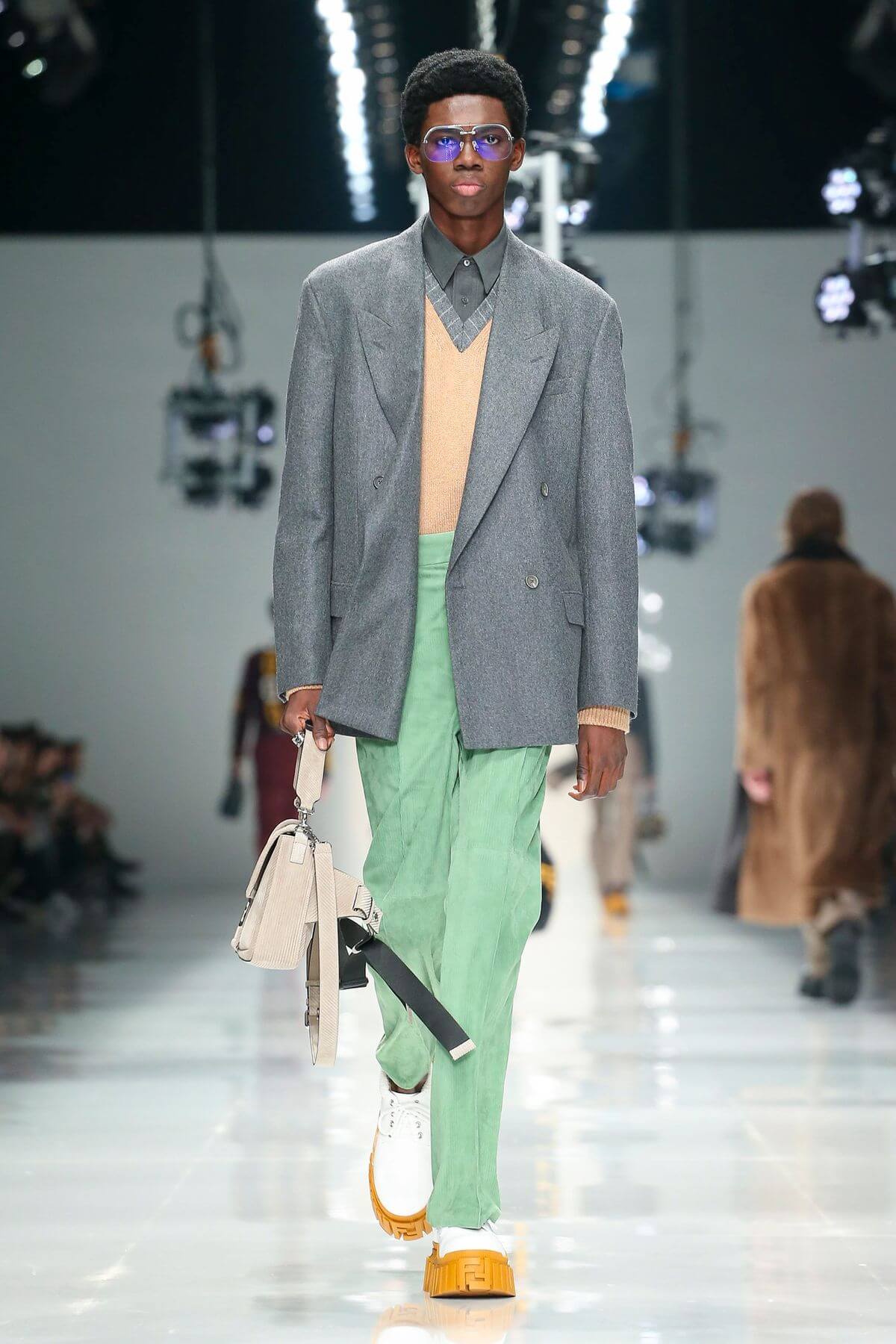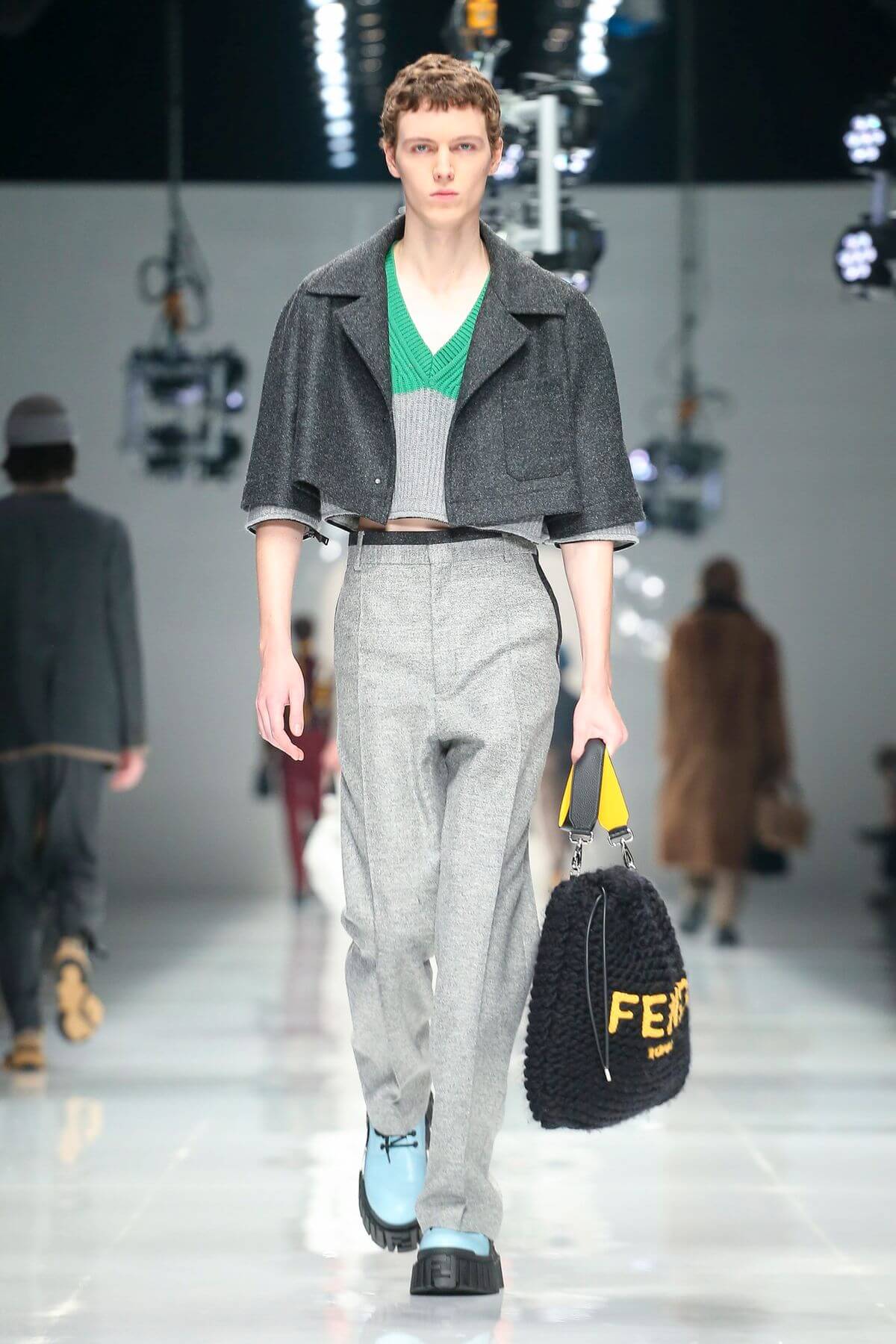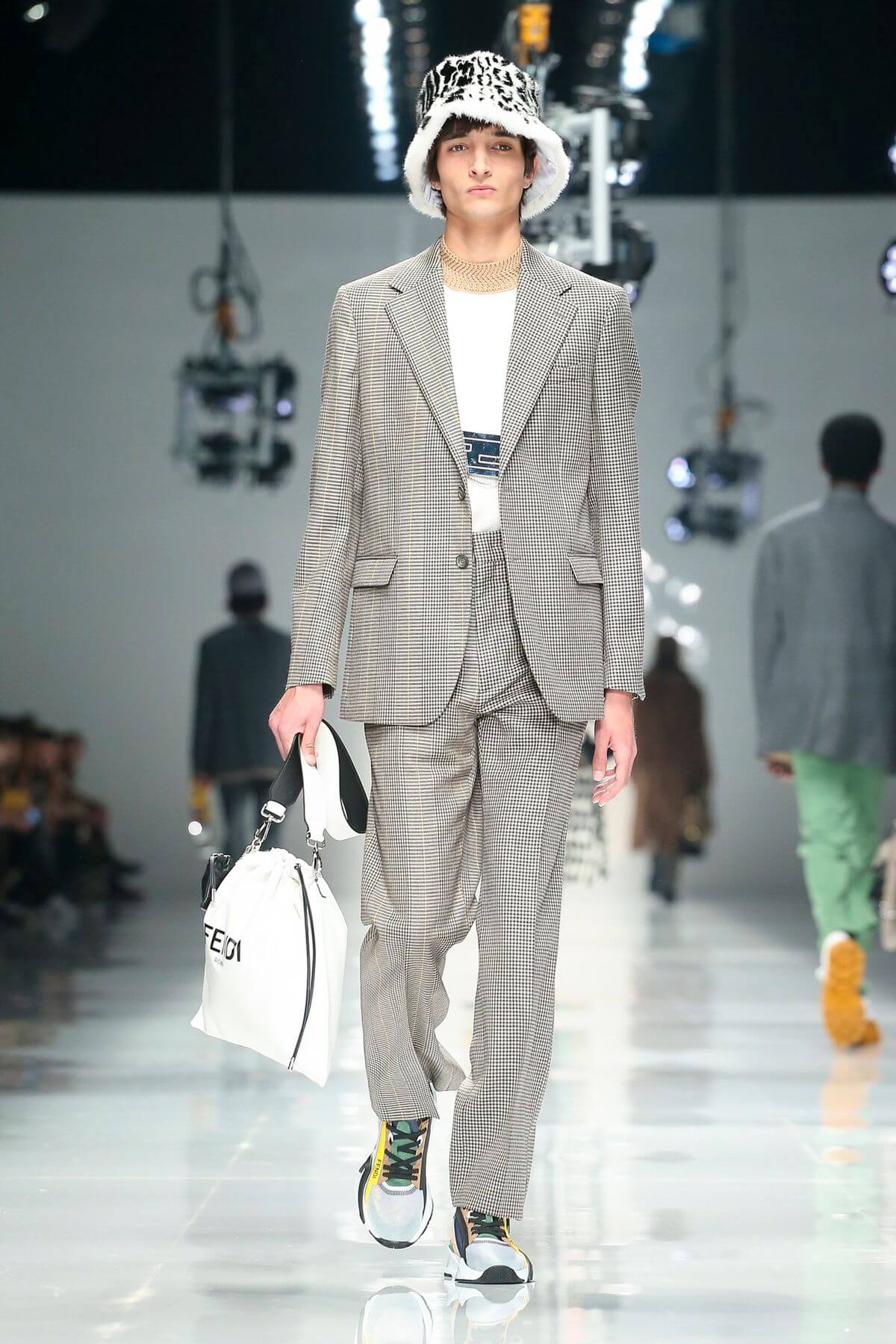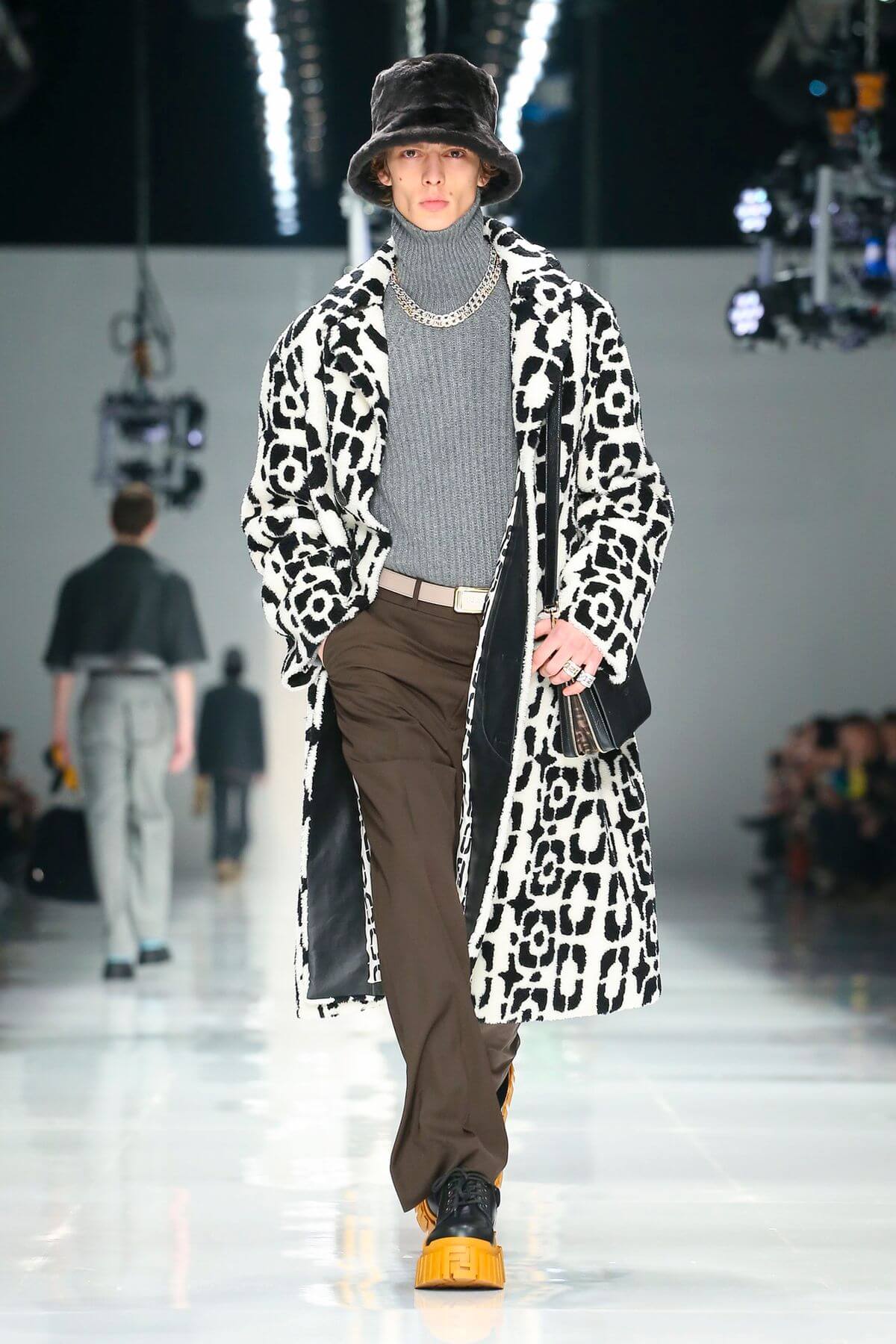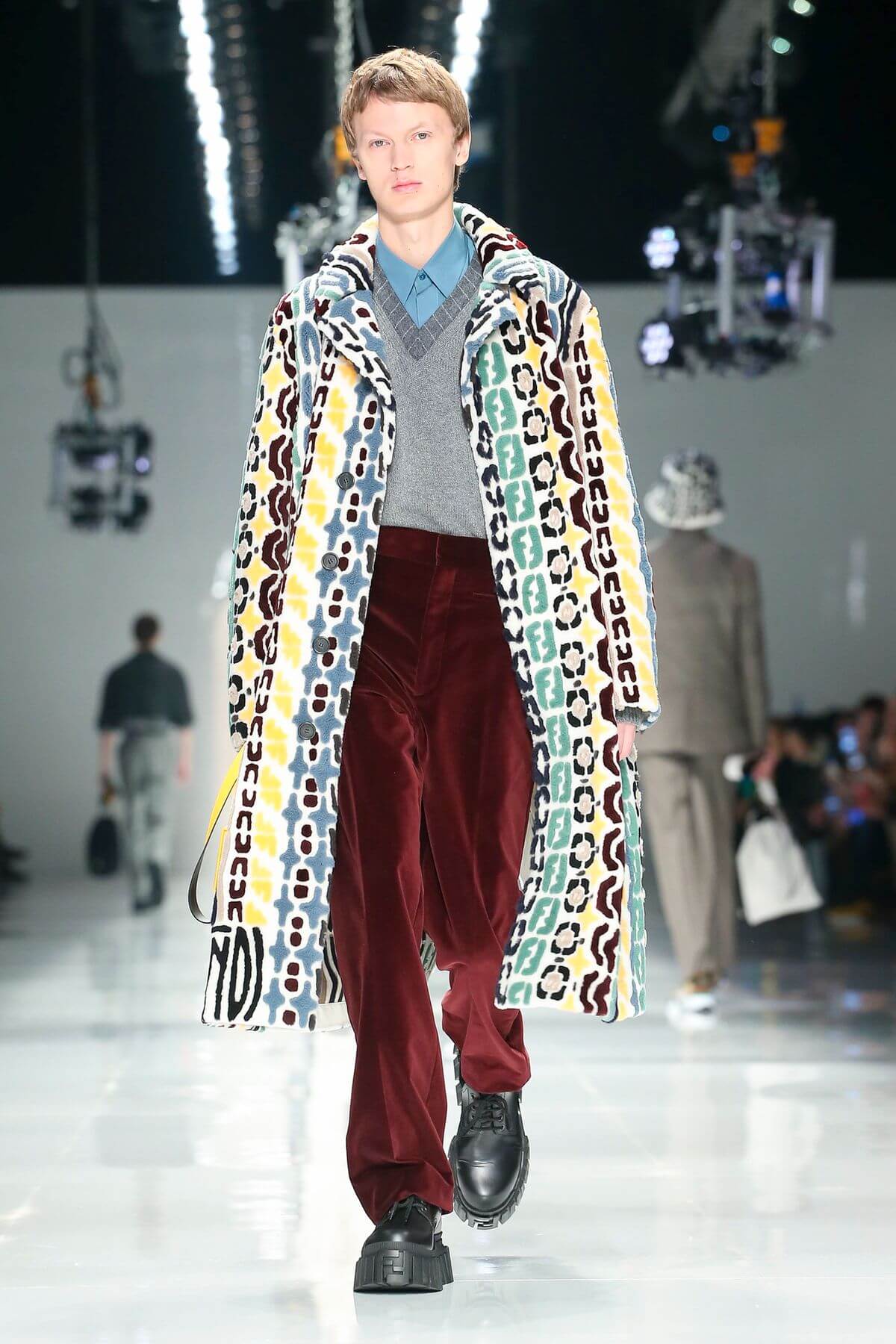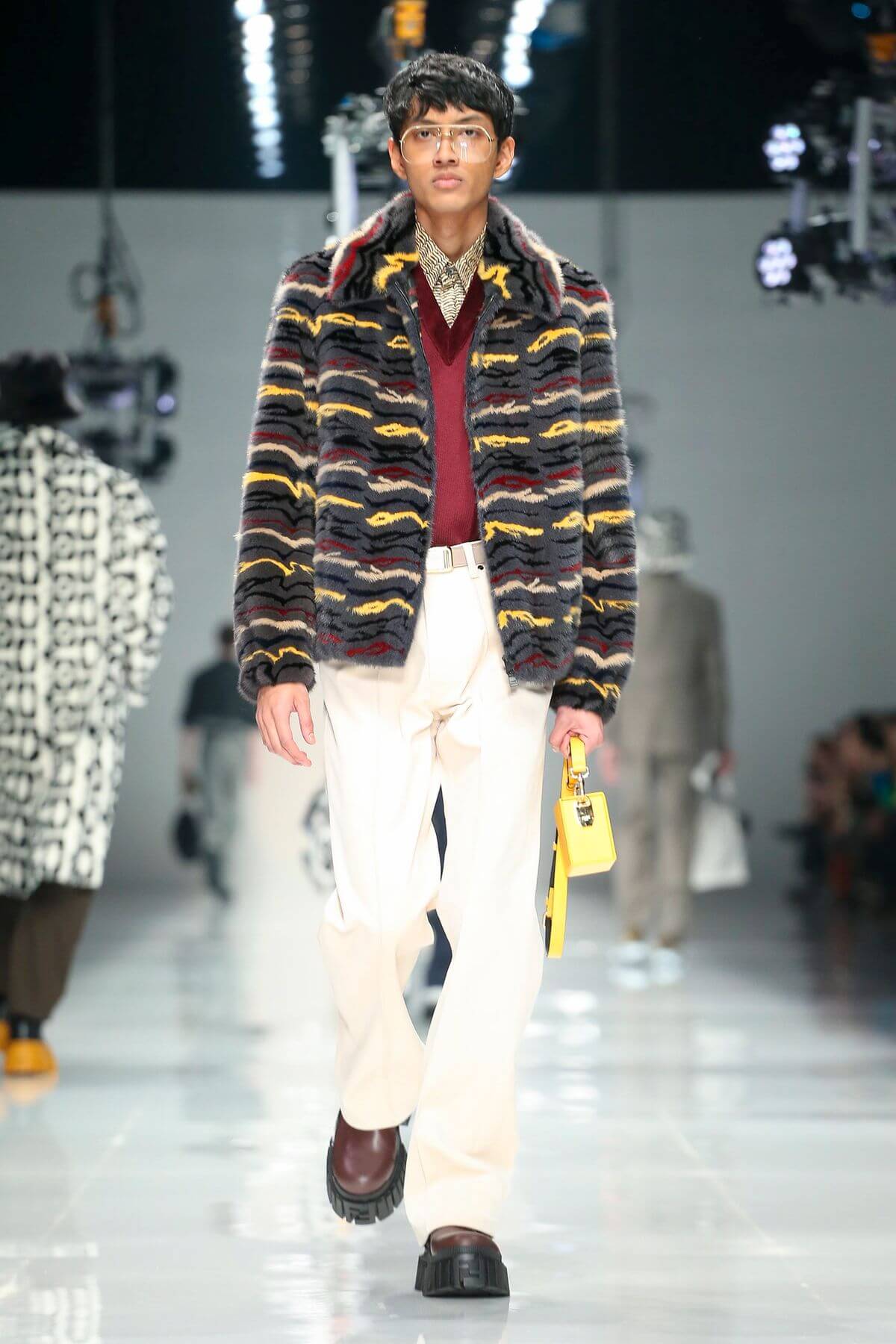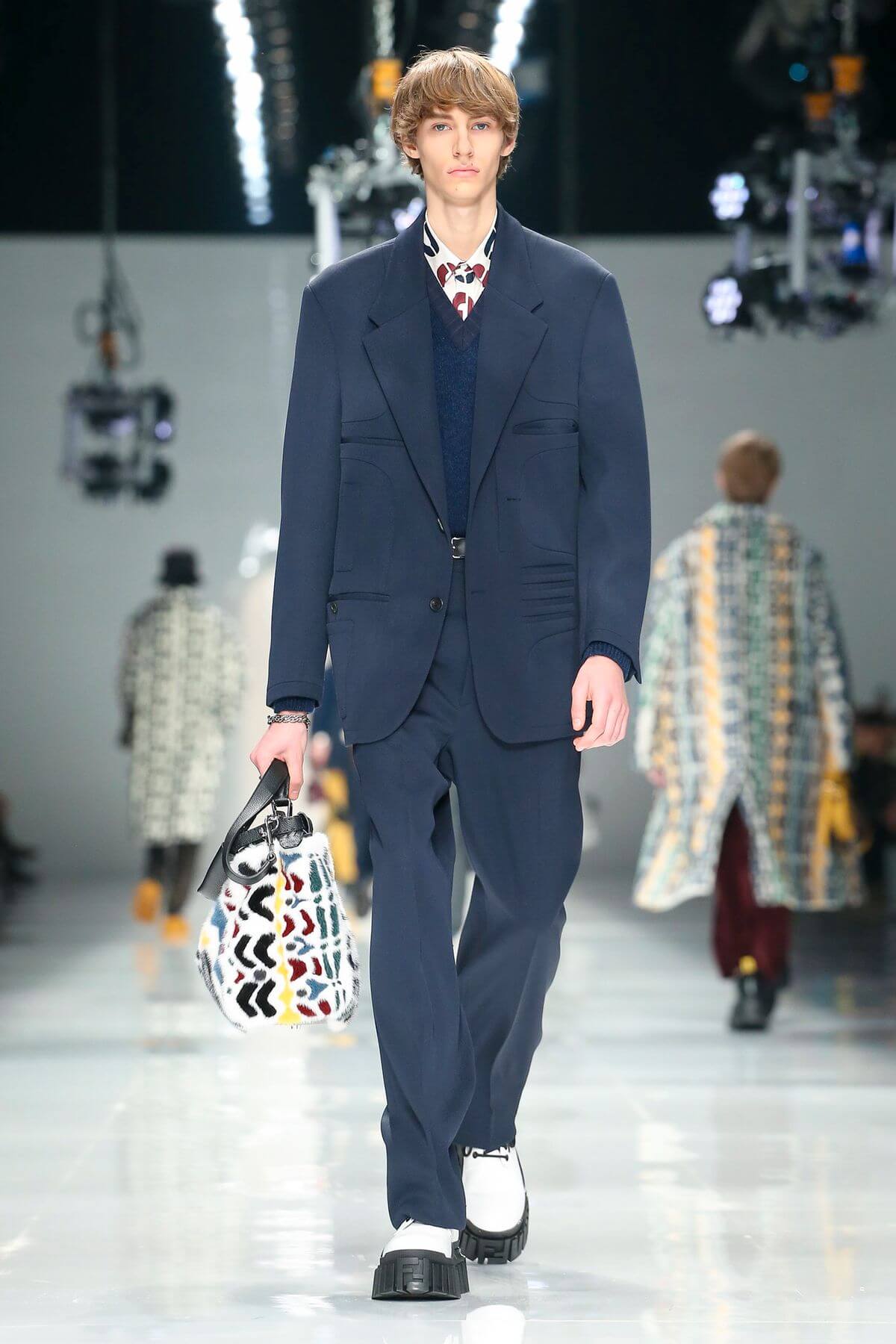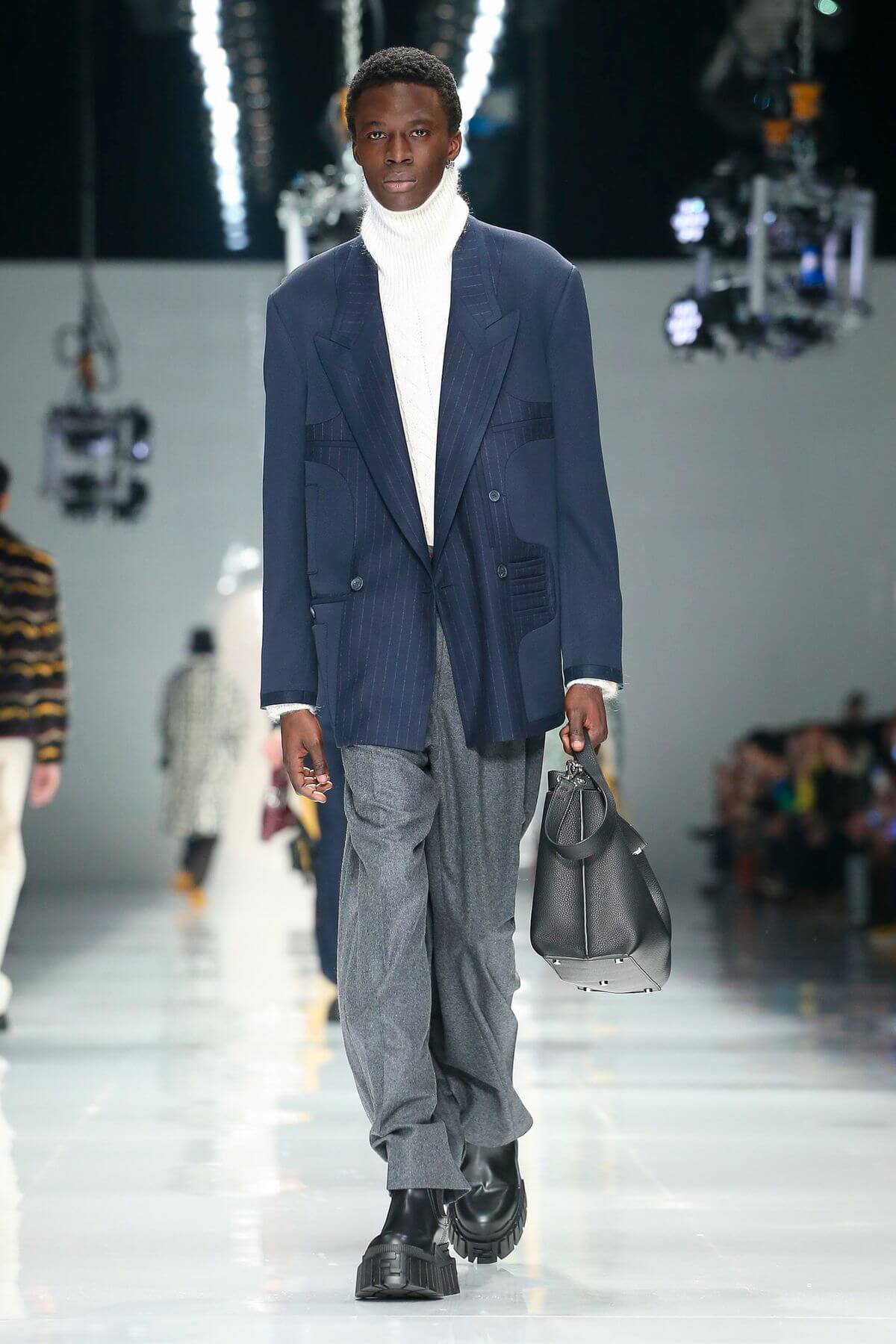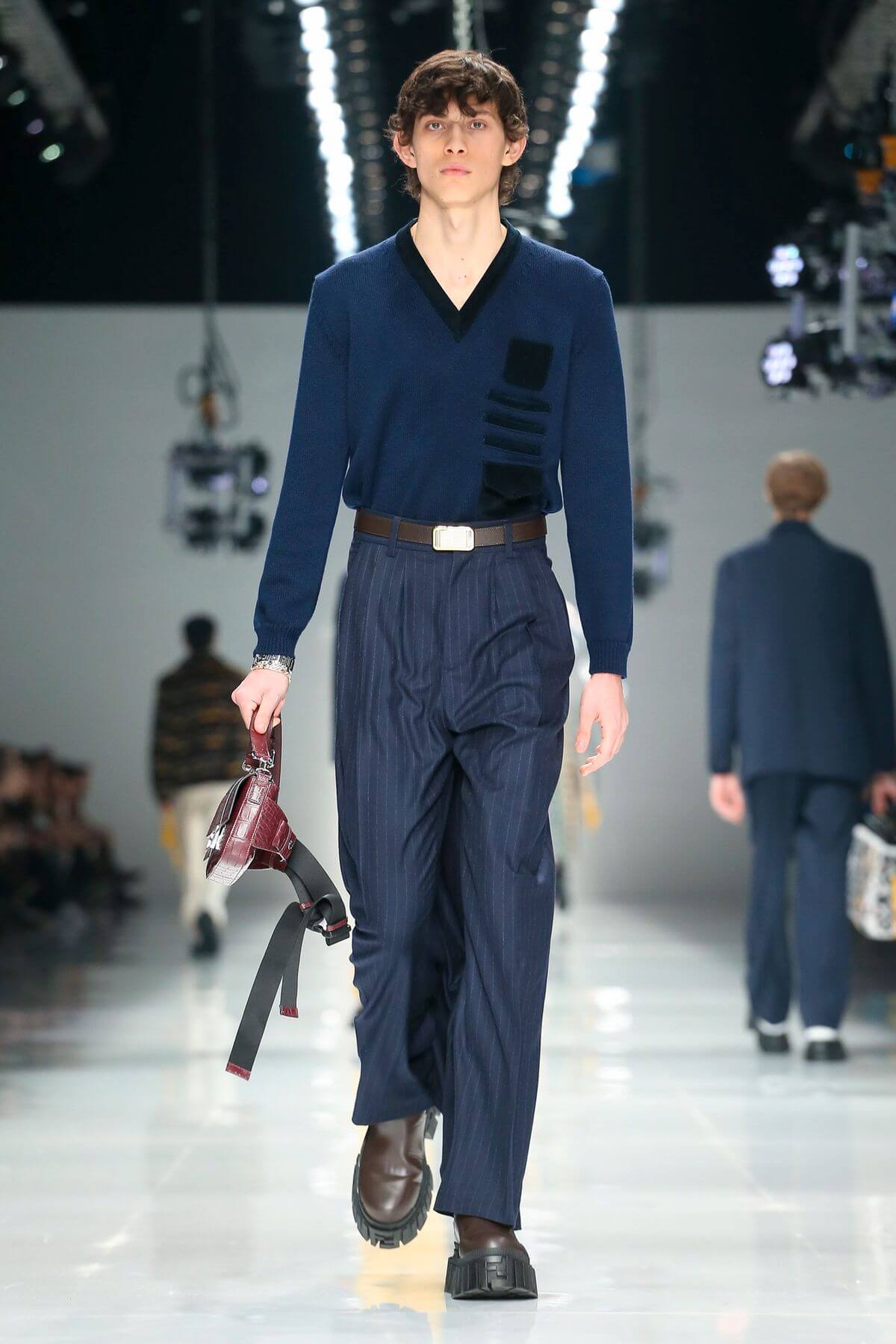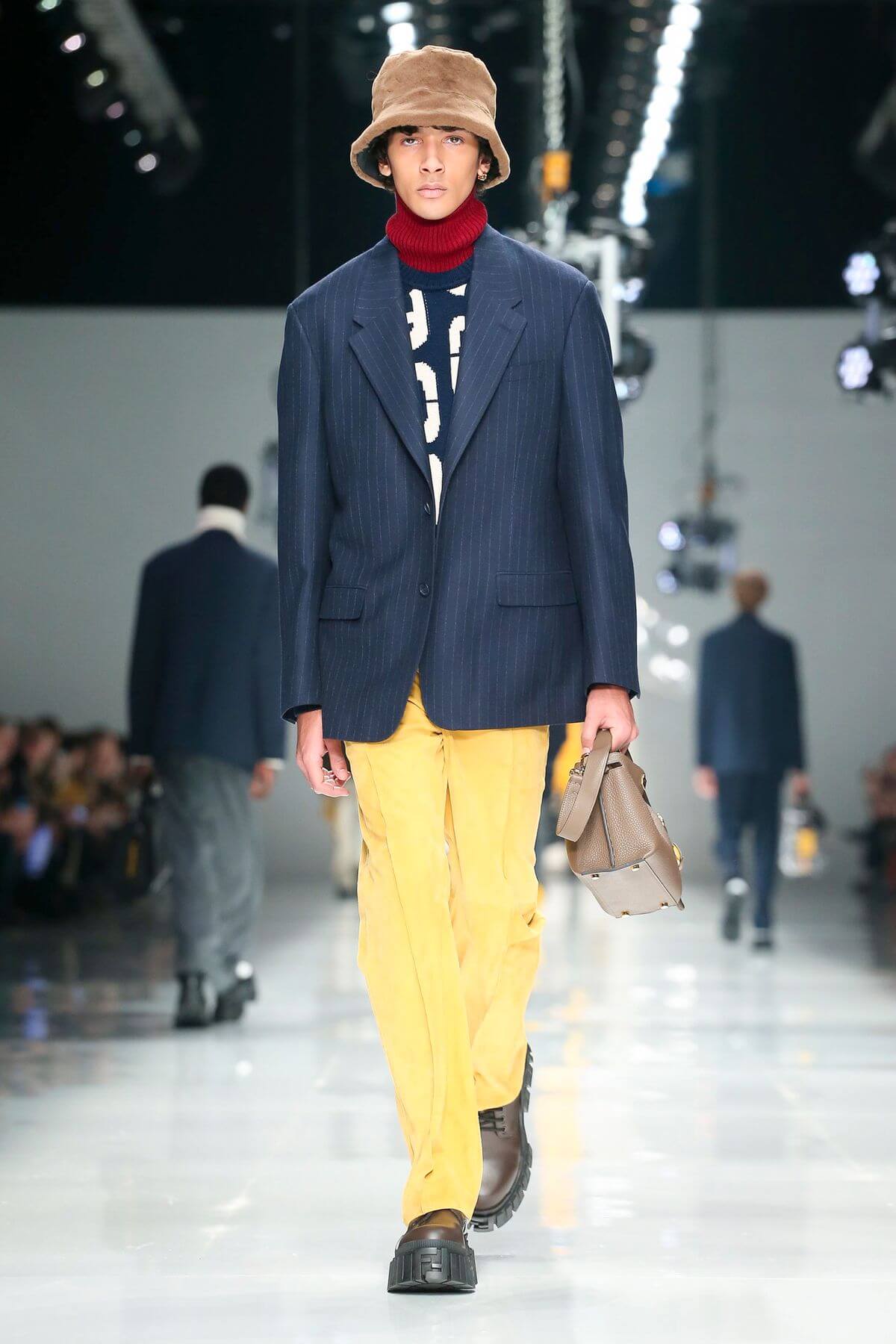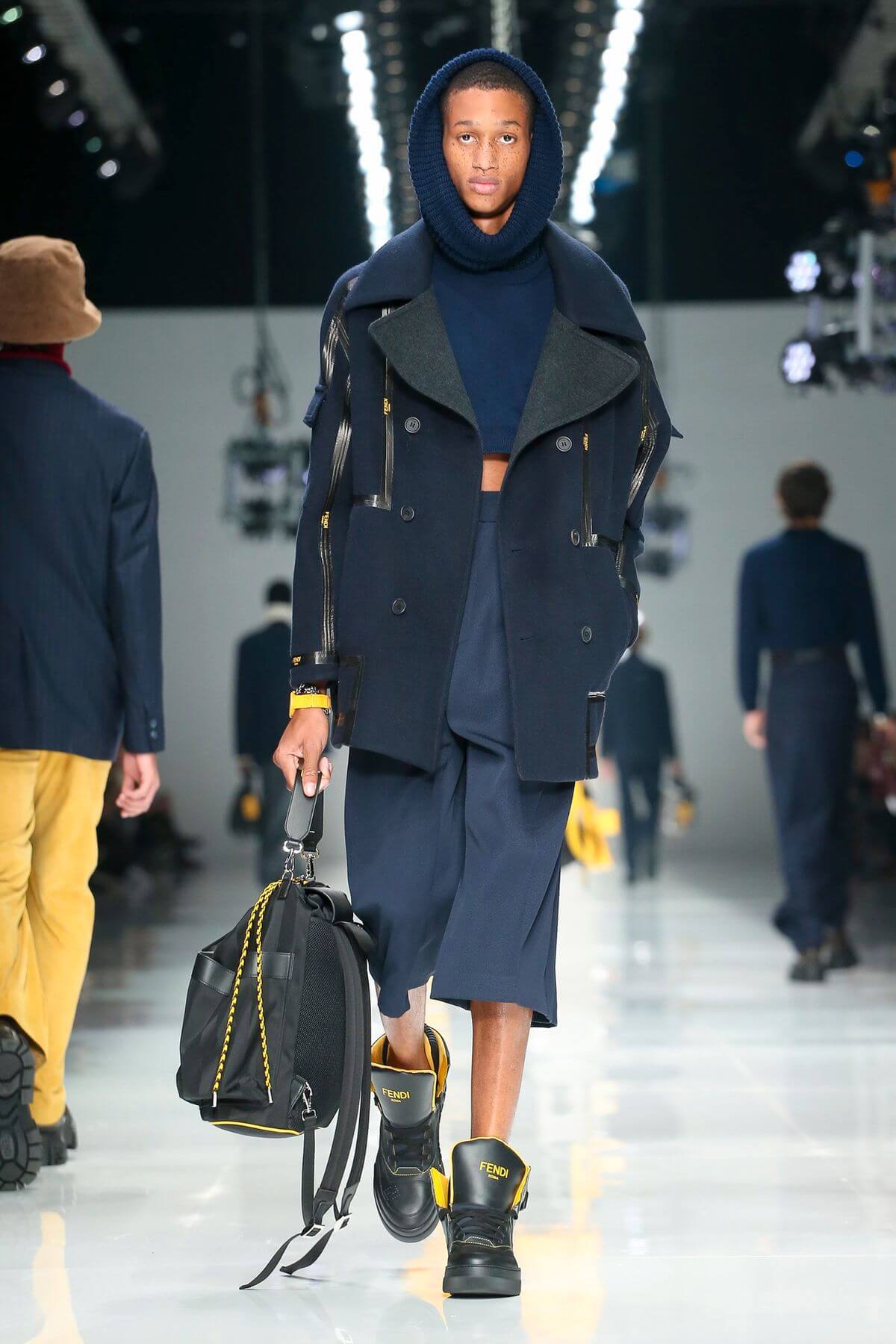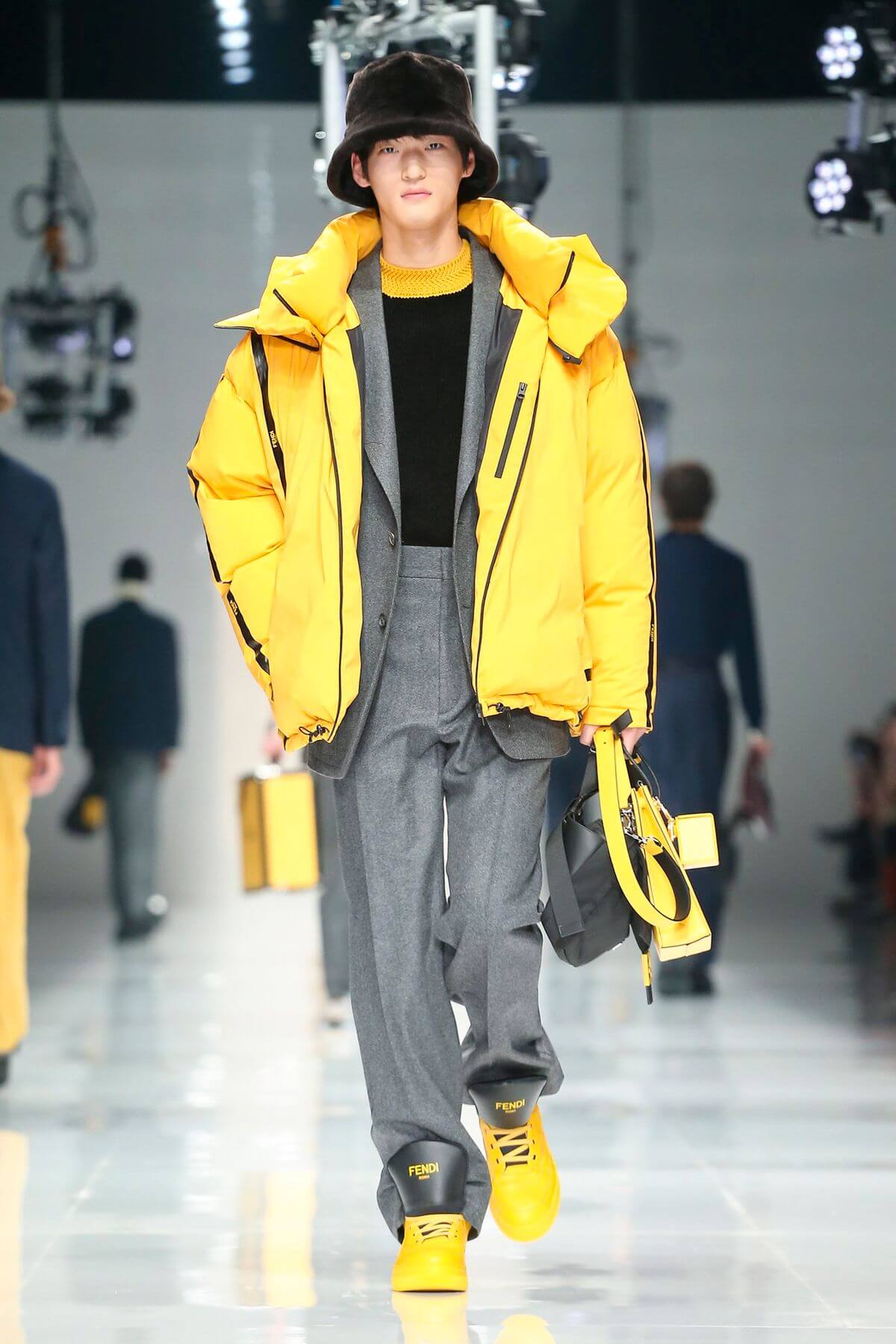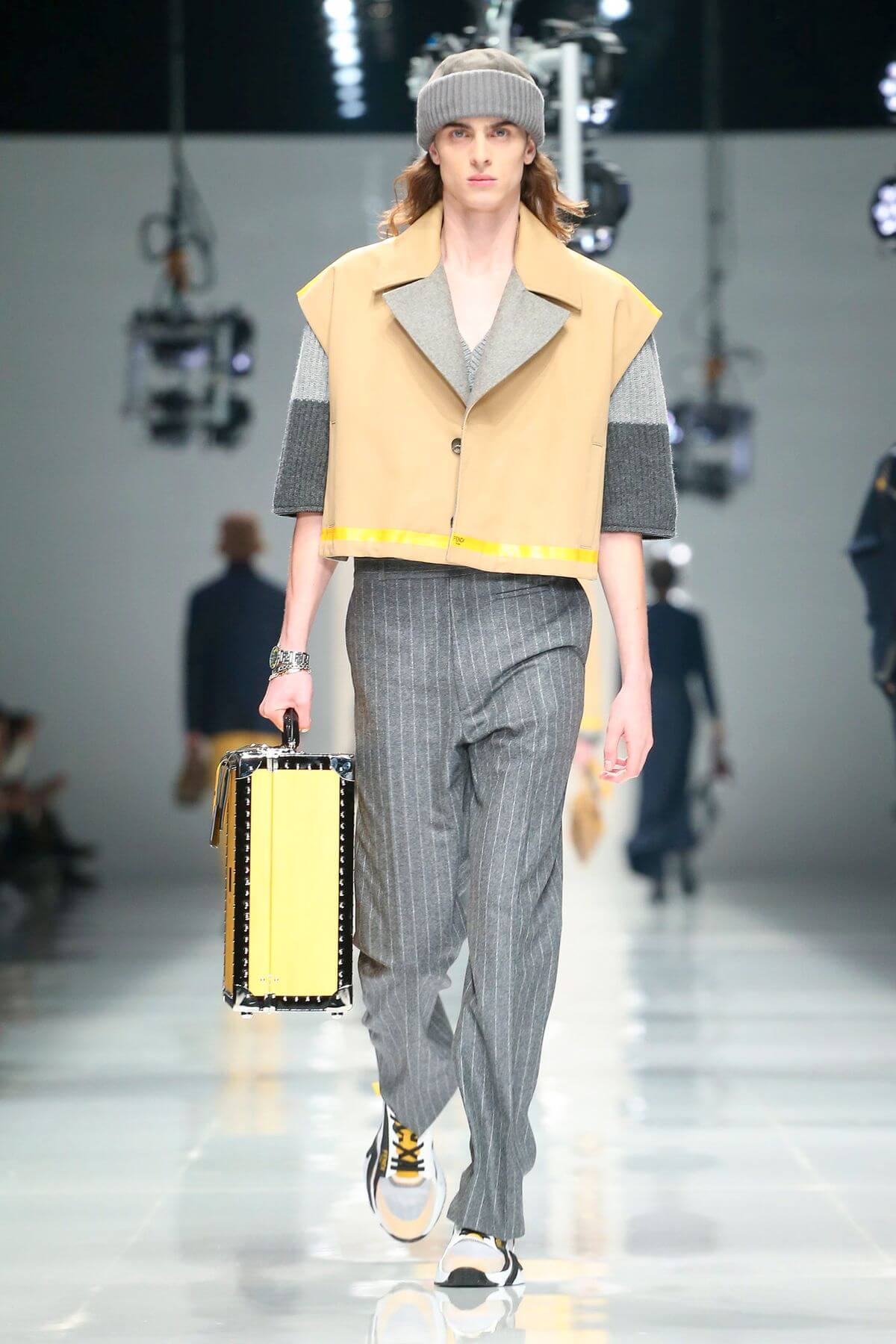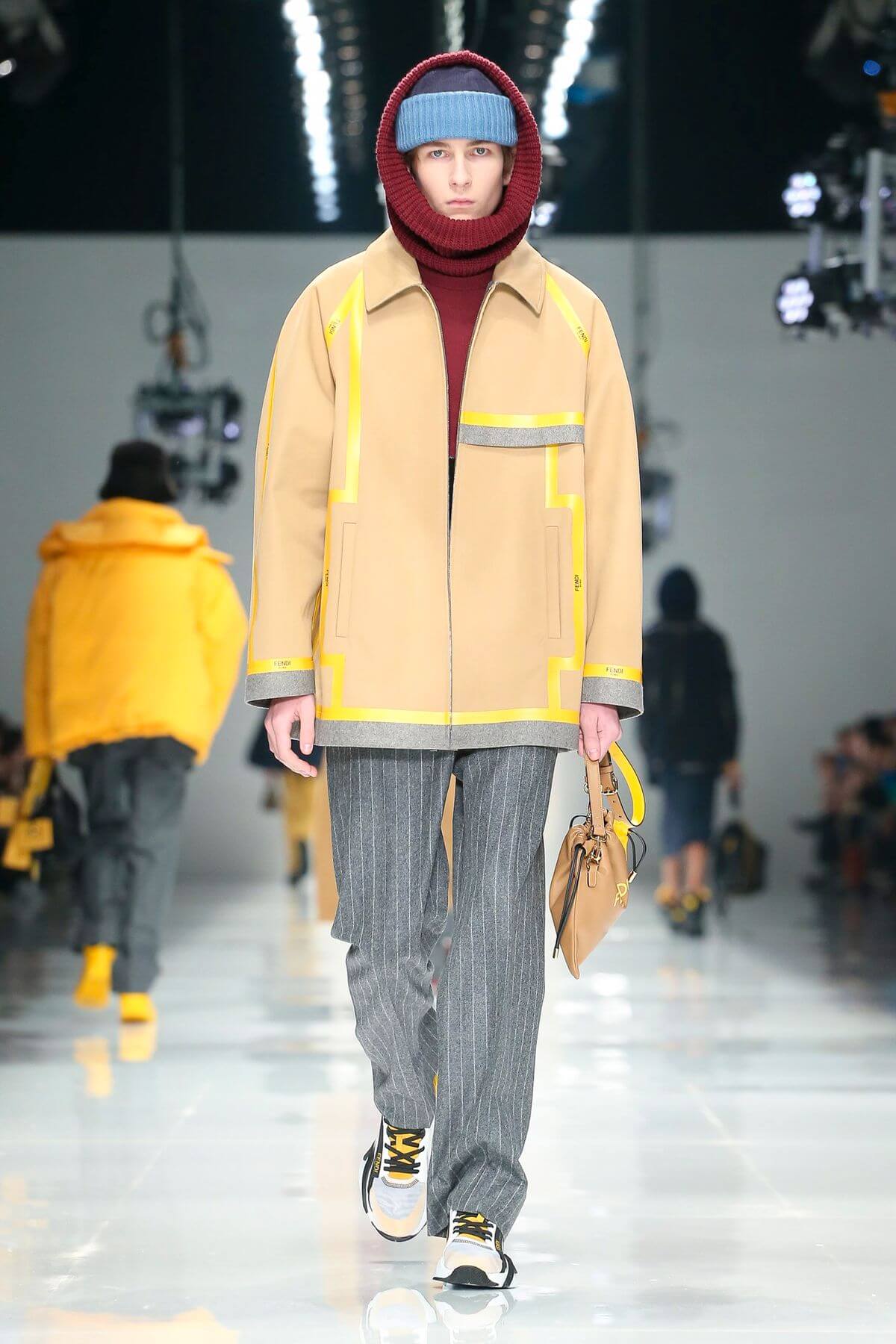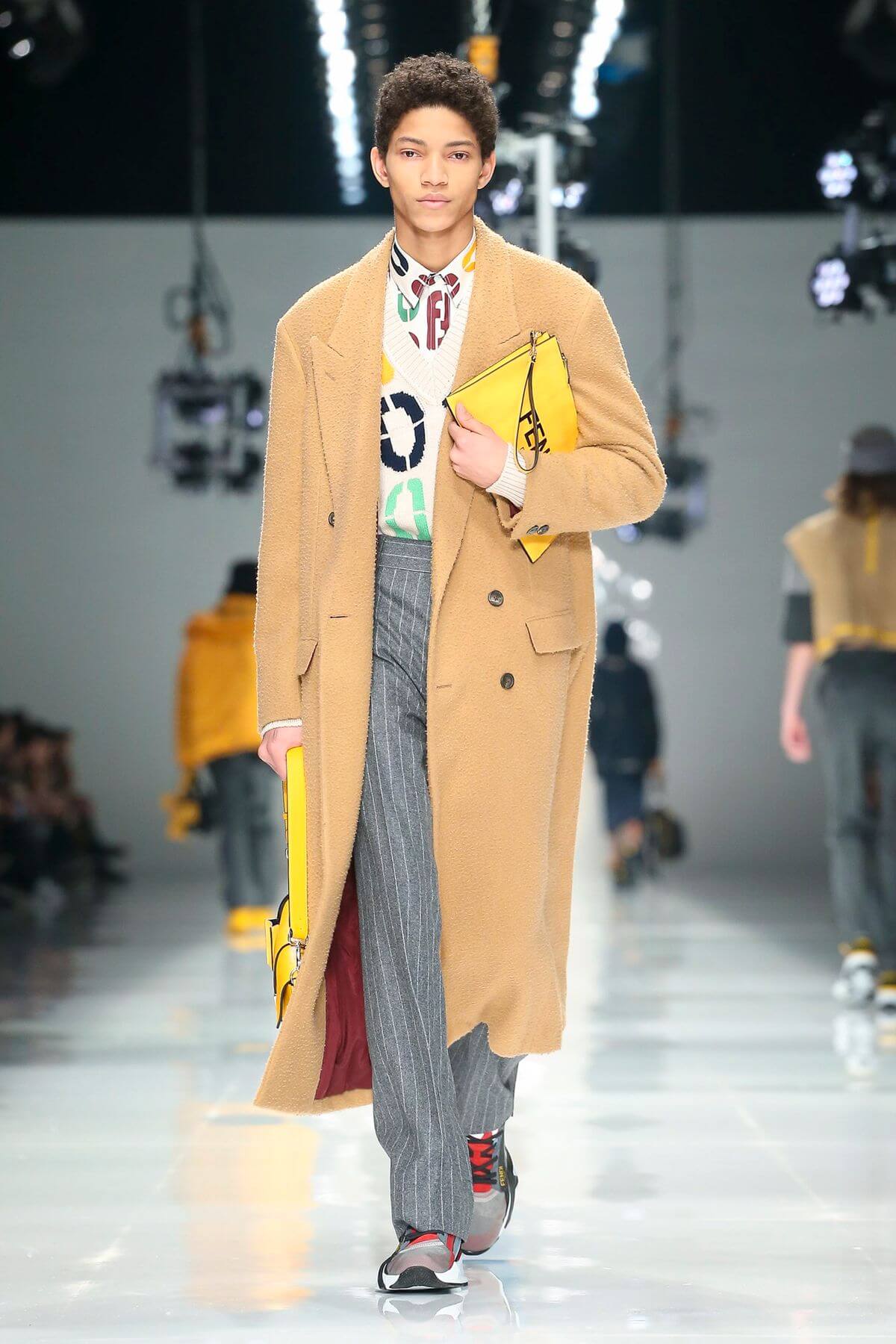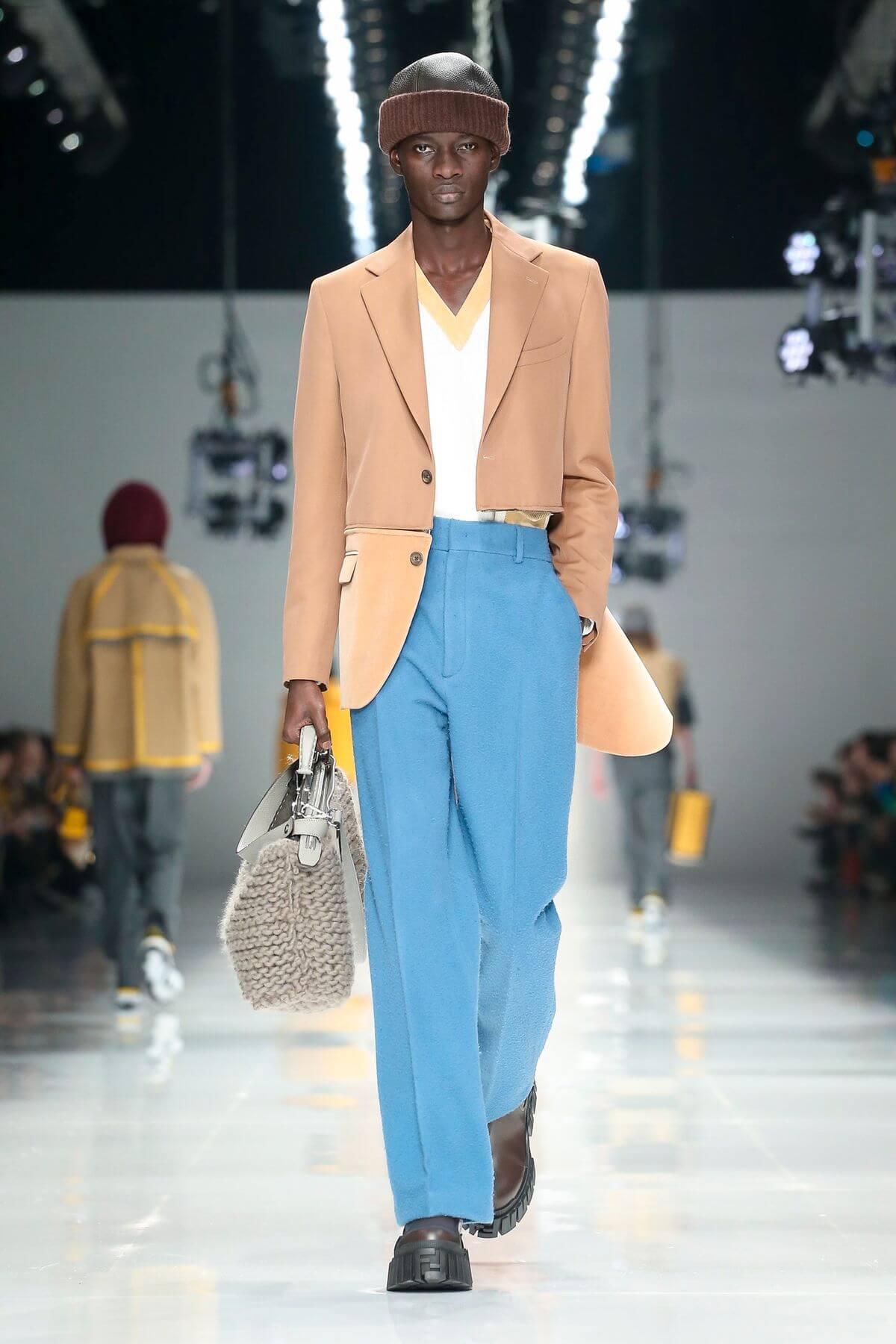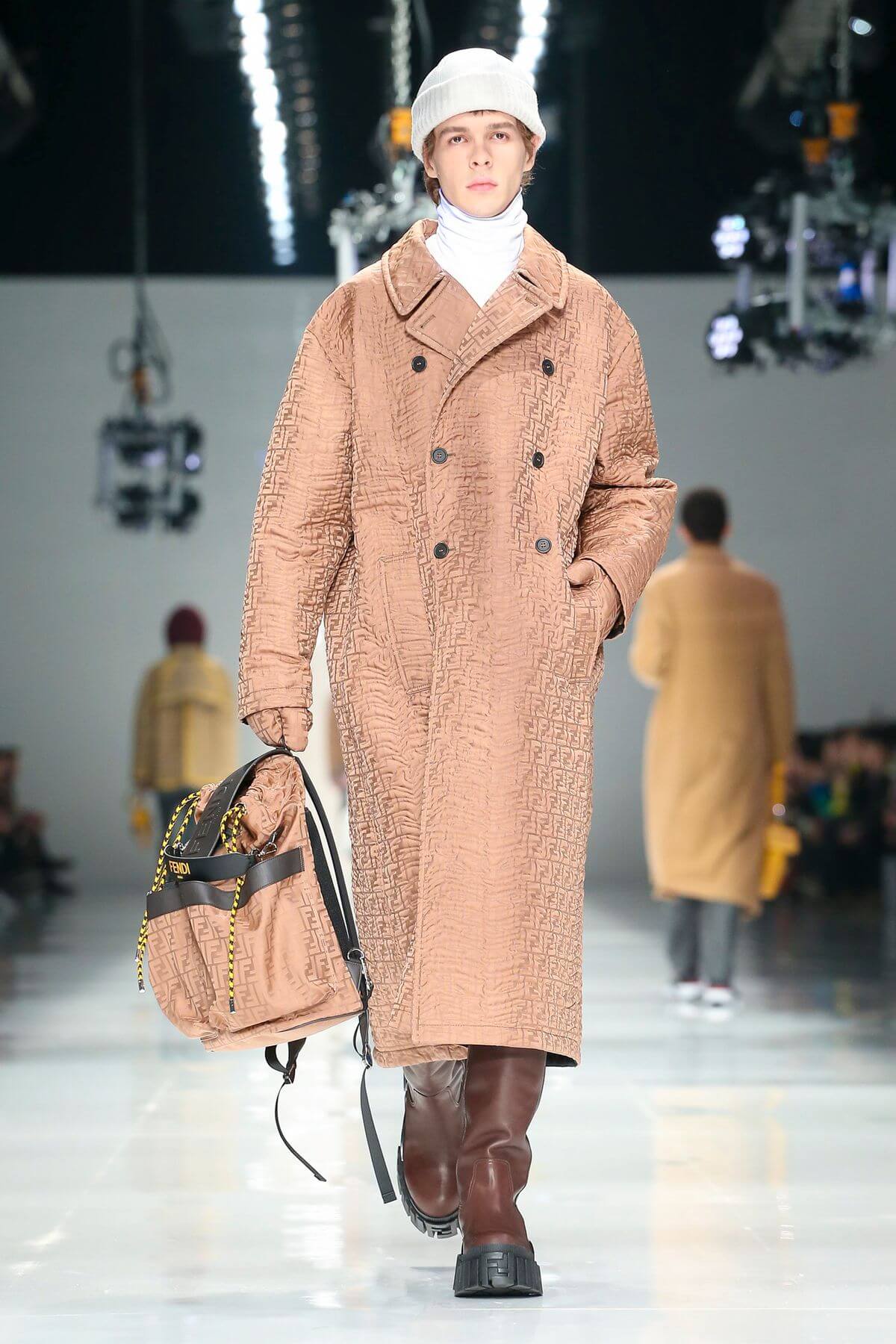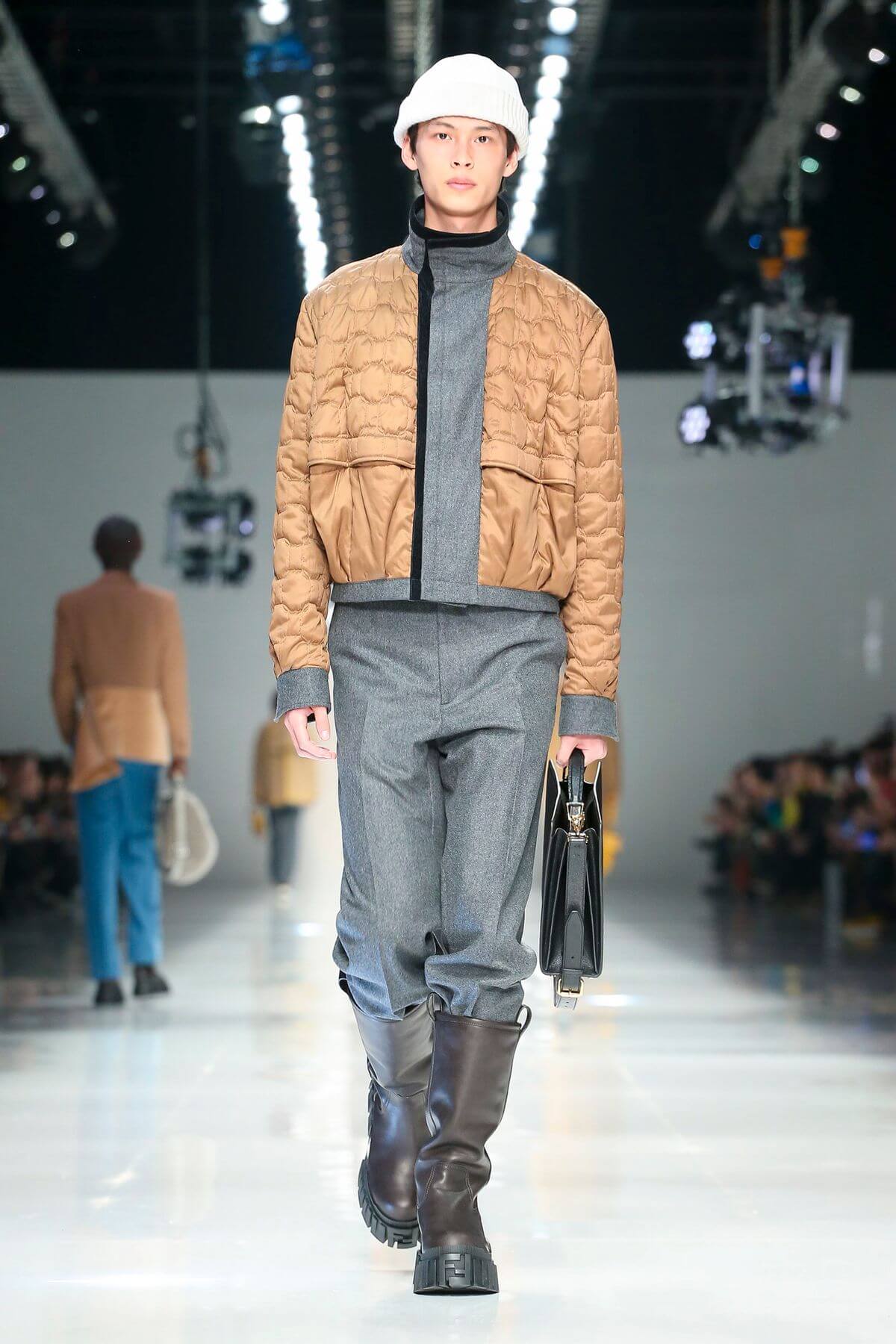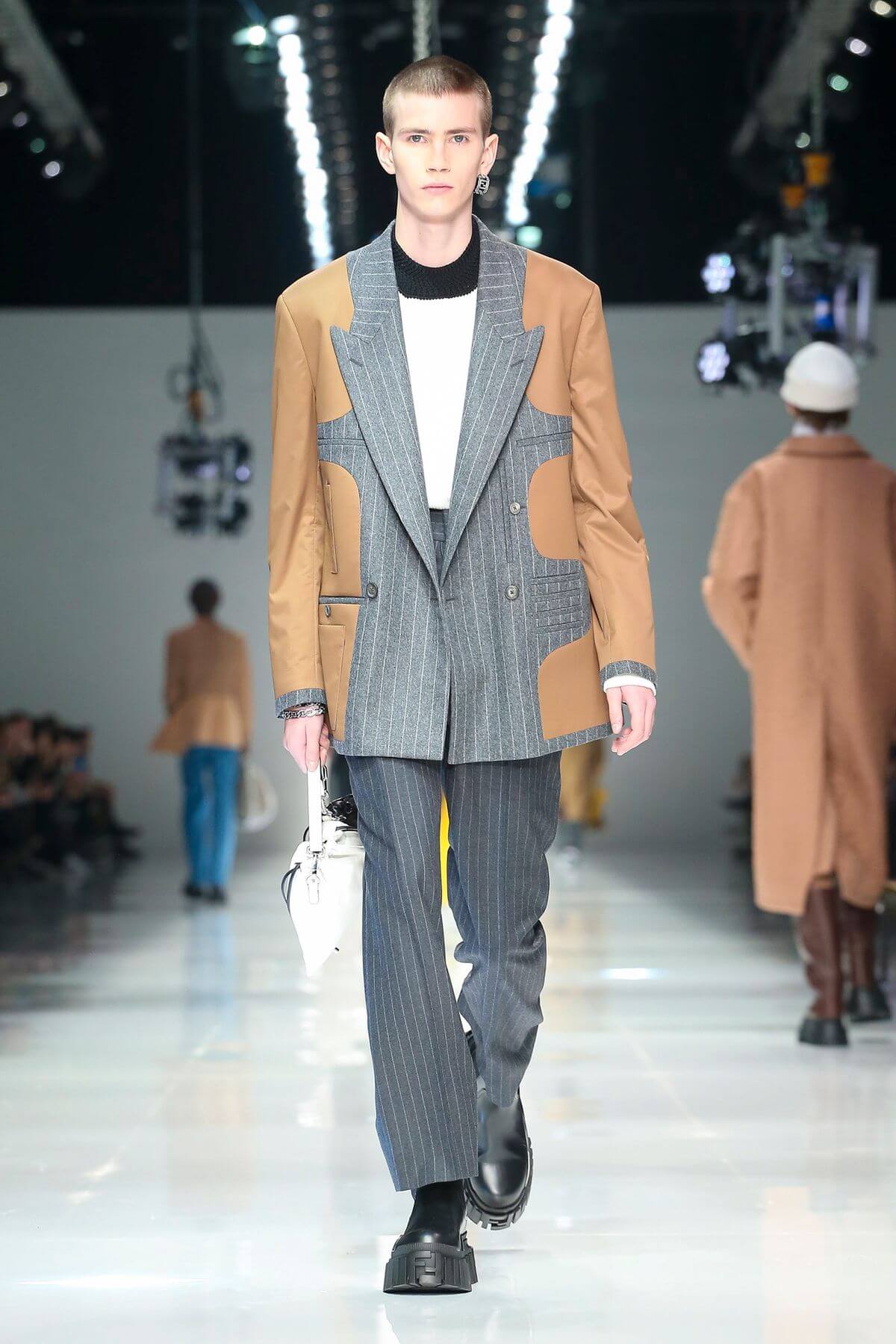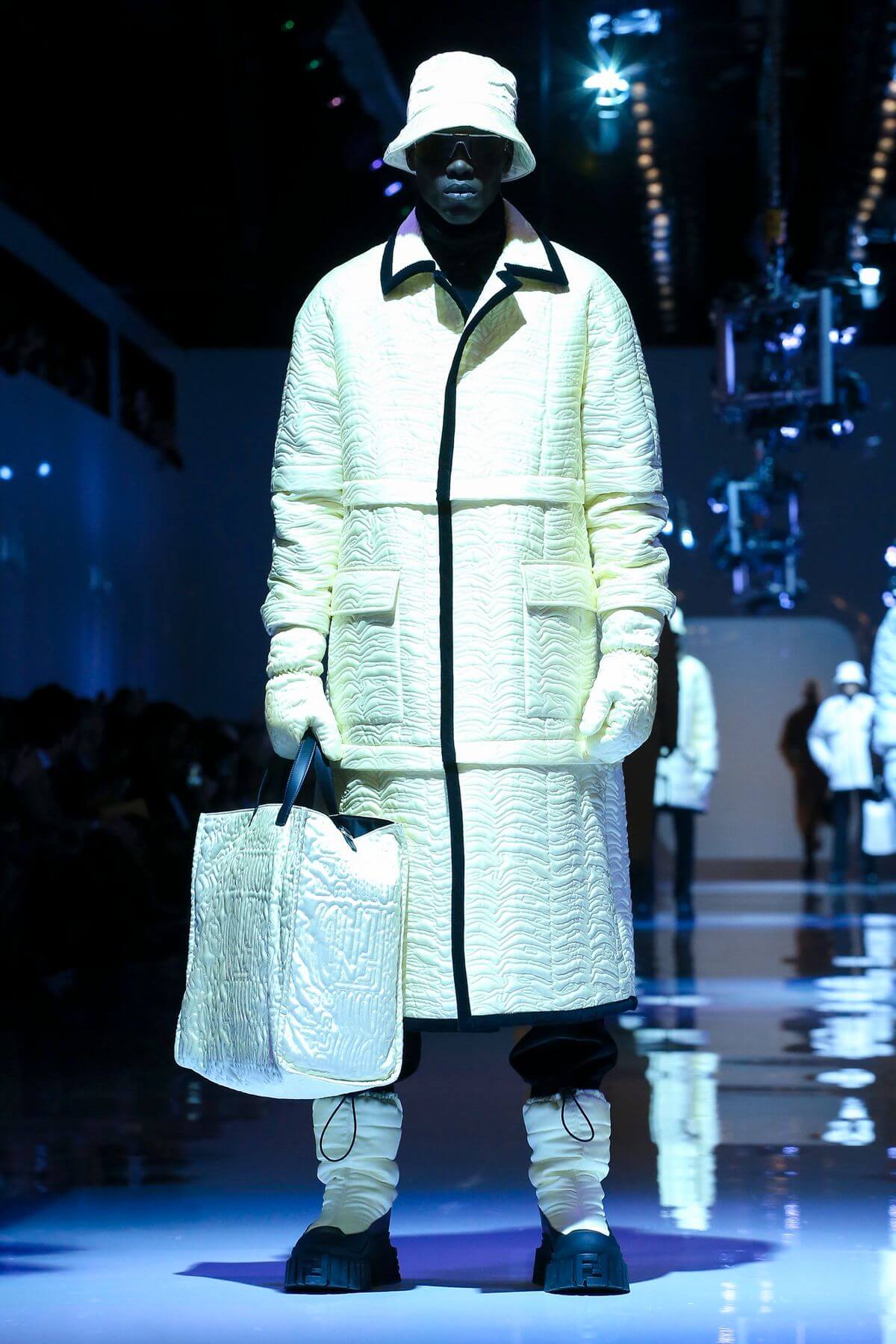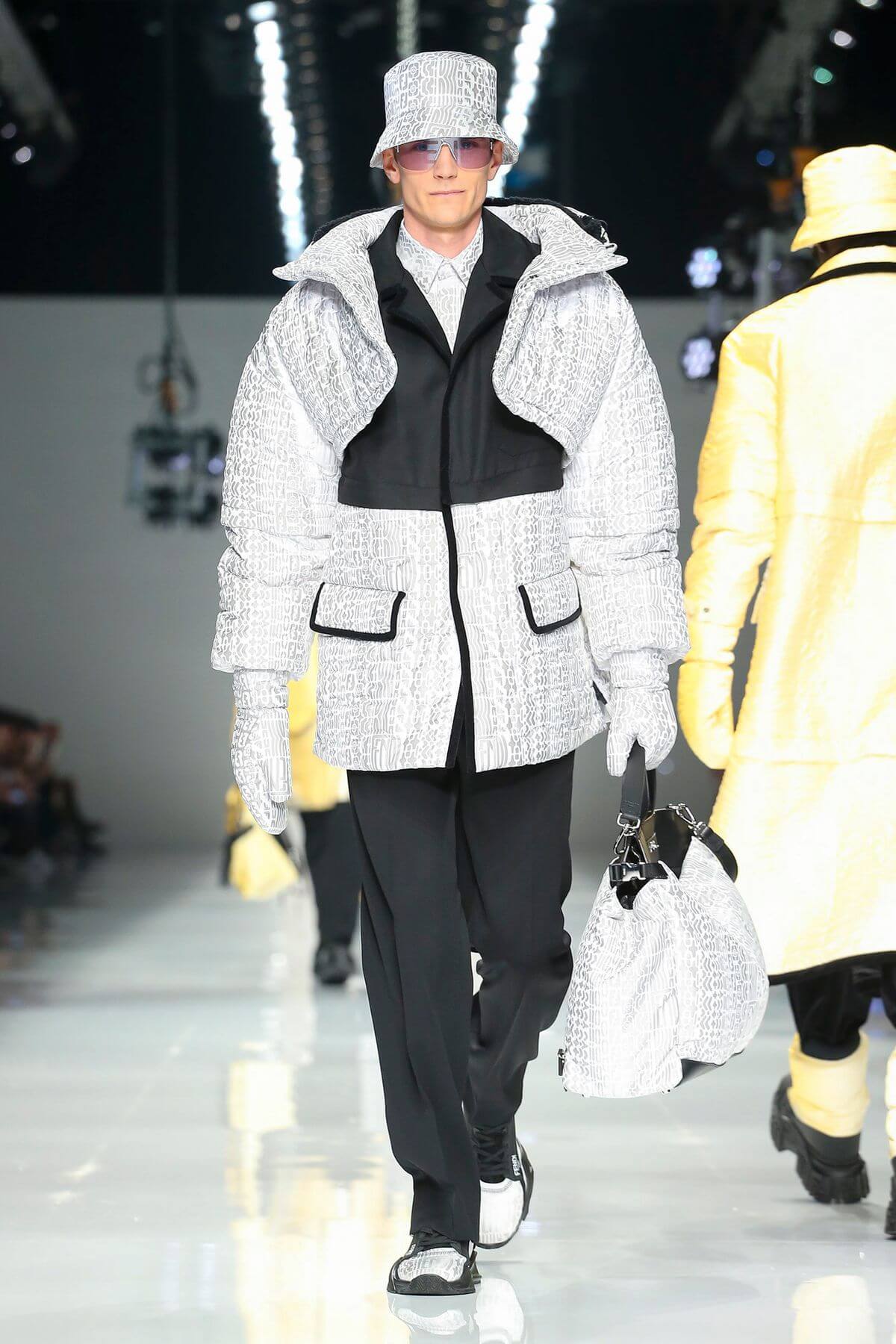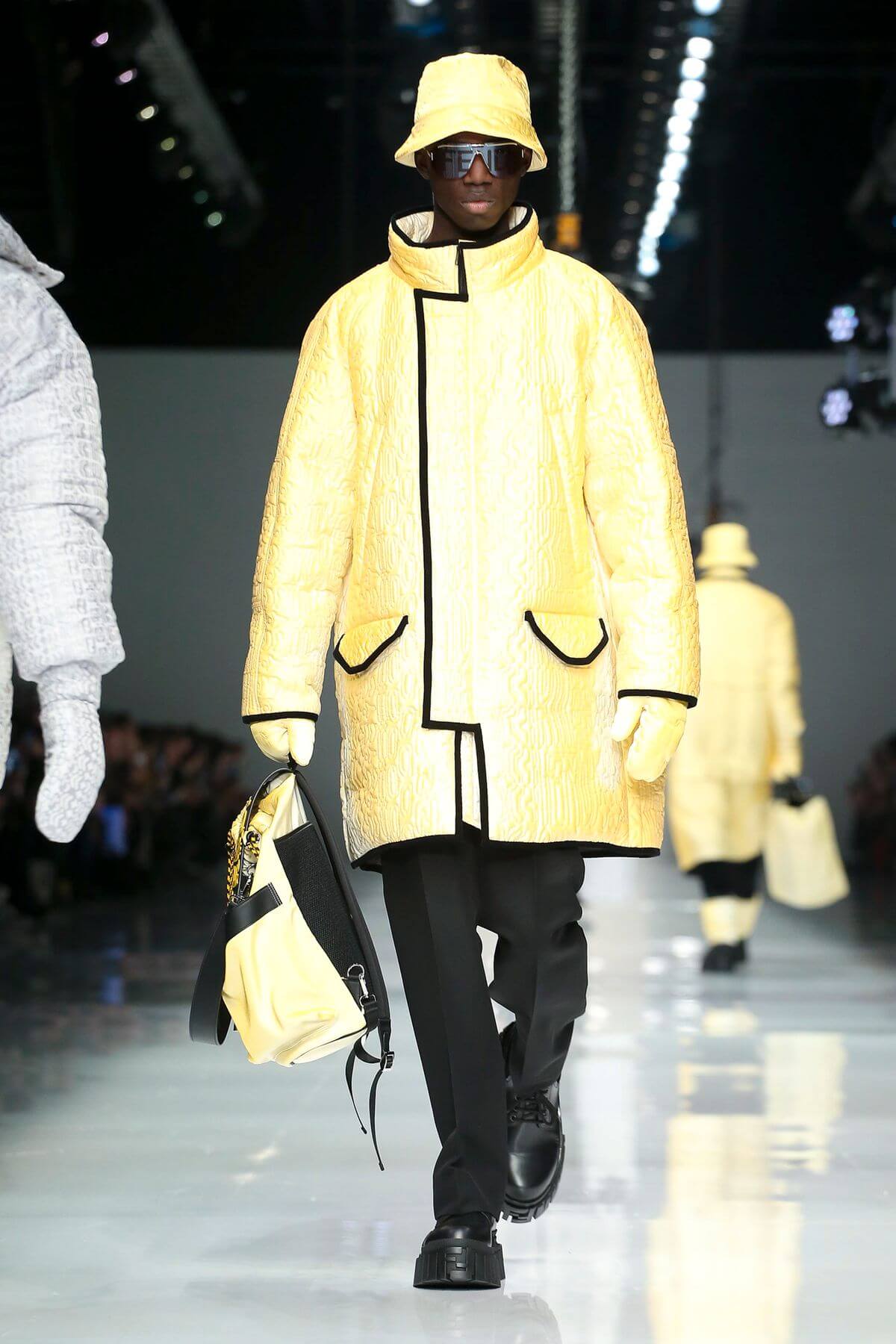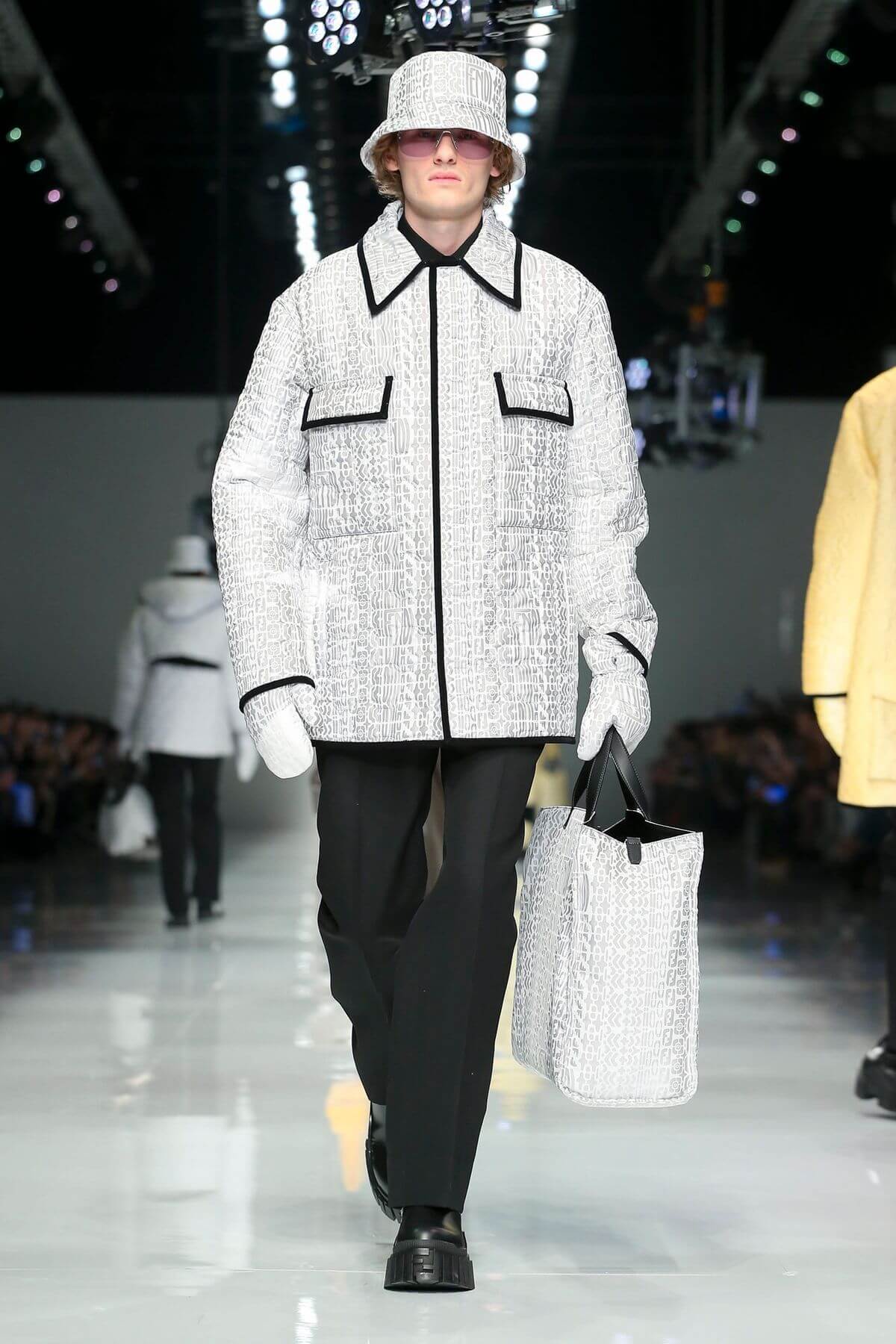 And if we talk Fendi (@fendi) we have to talk accessories. In Milan we could delight ourselves with a range of handbags, clutches, shopping bags, hard cases, backpacks and minitrunks constructed in leather, corduroy, knit or fur, that offered a stunning palette of options for men that love the excellence in every detail.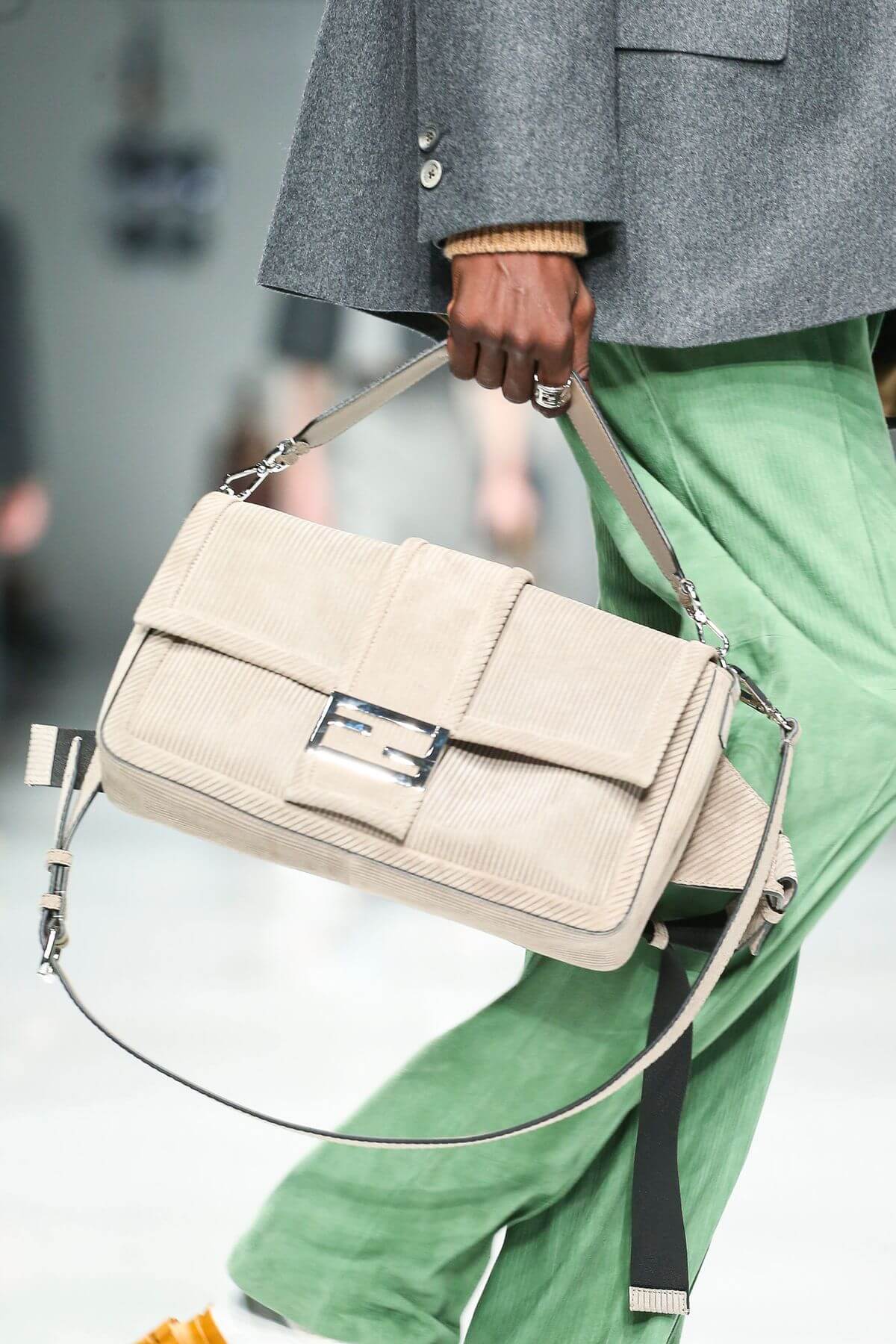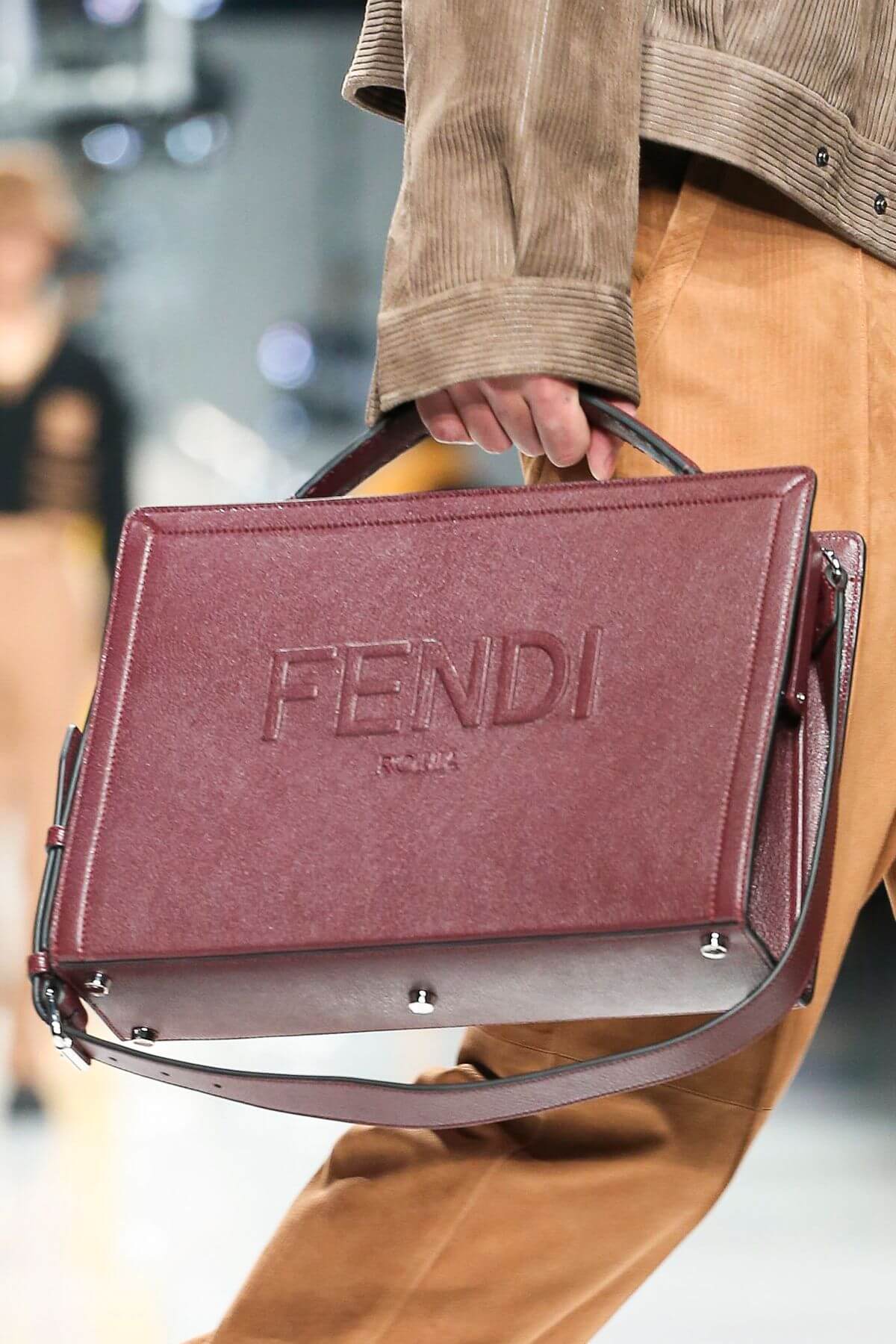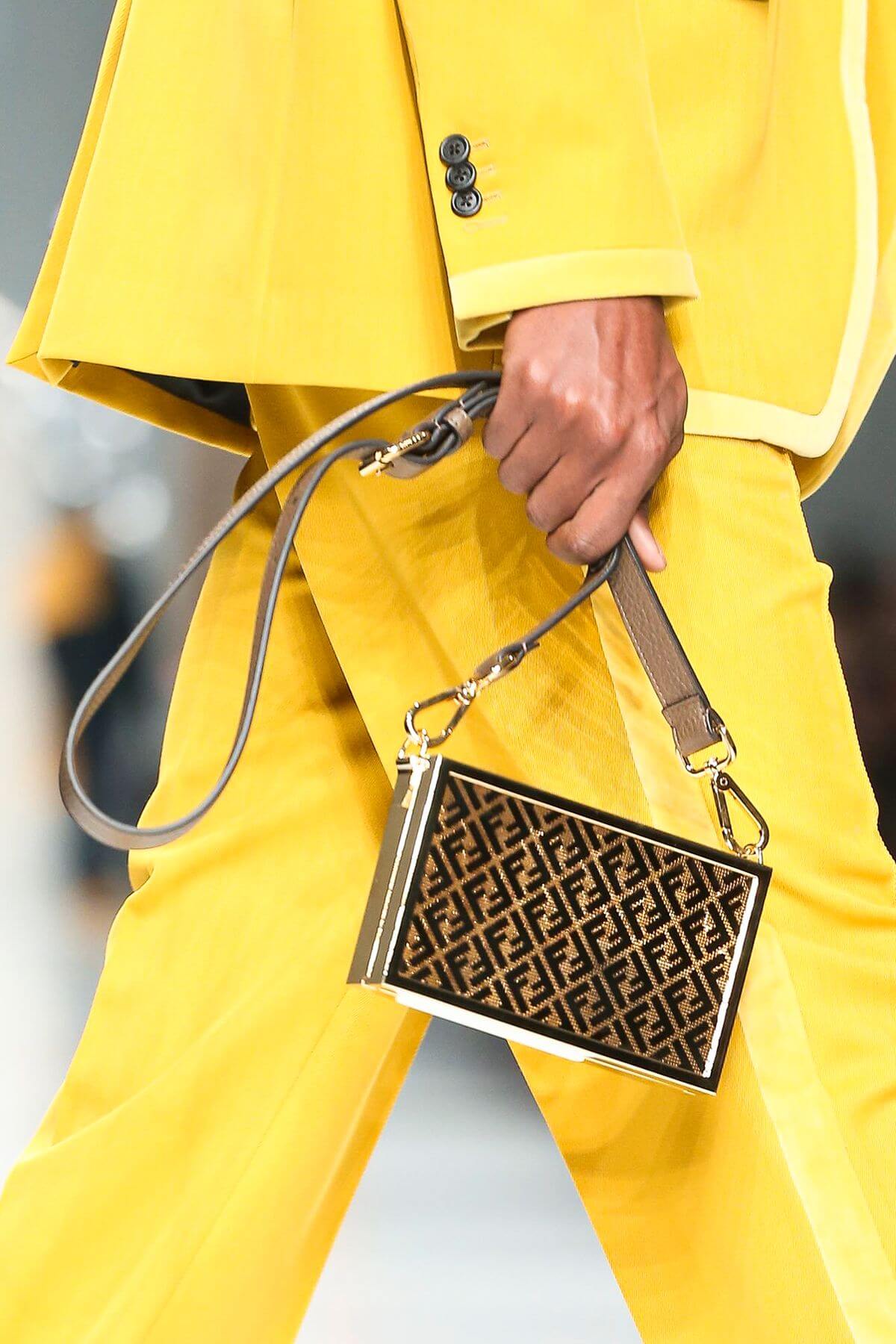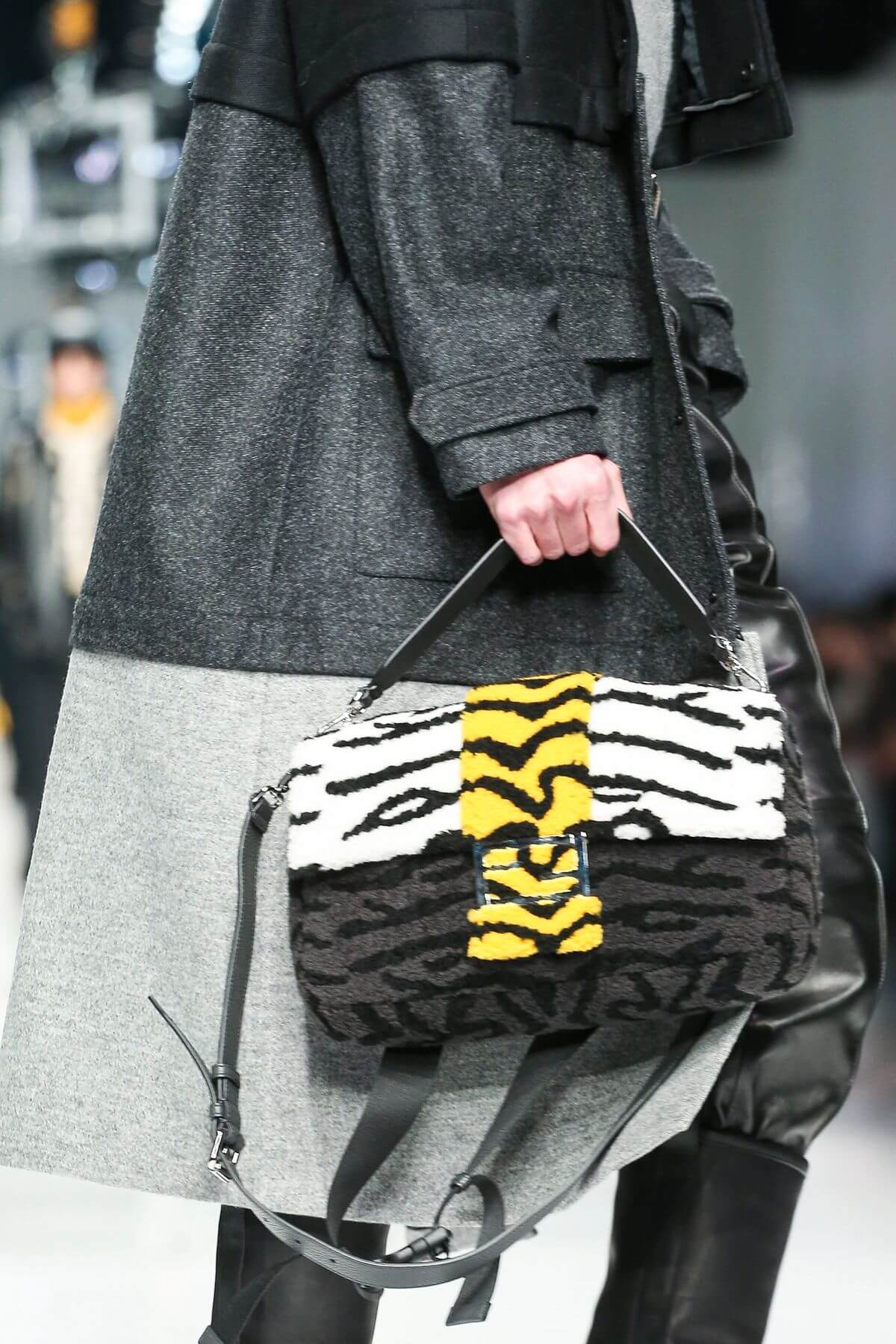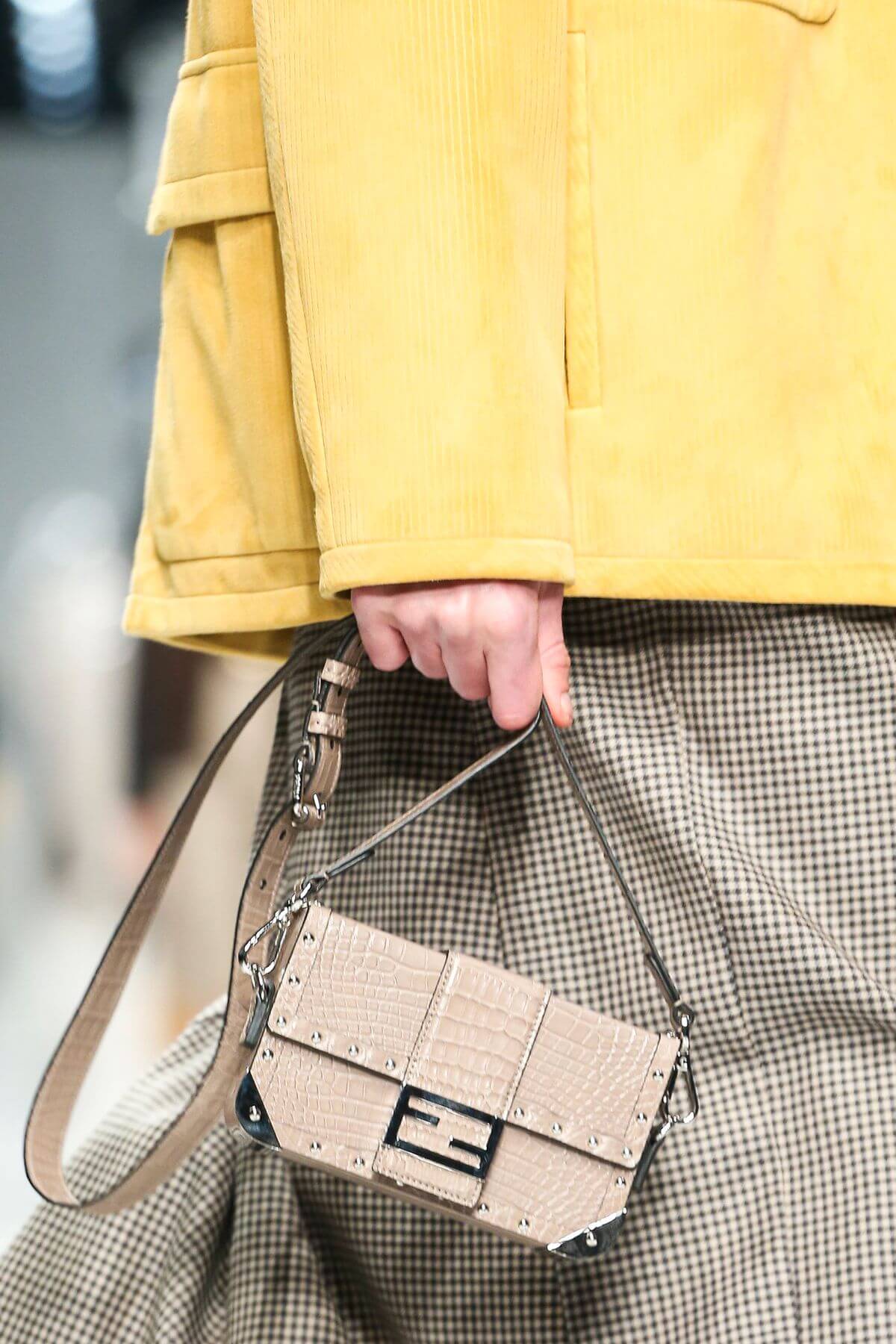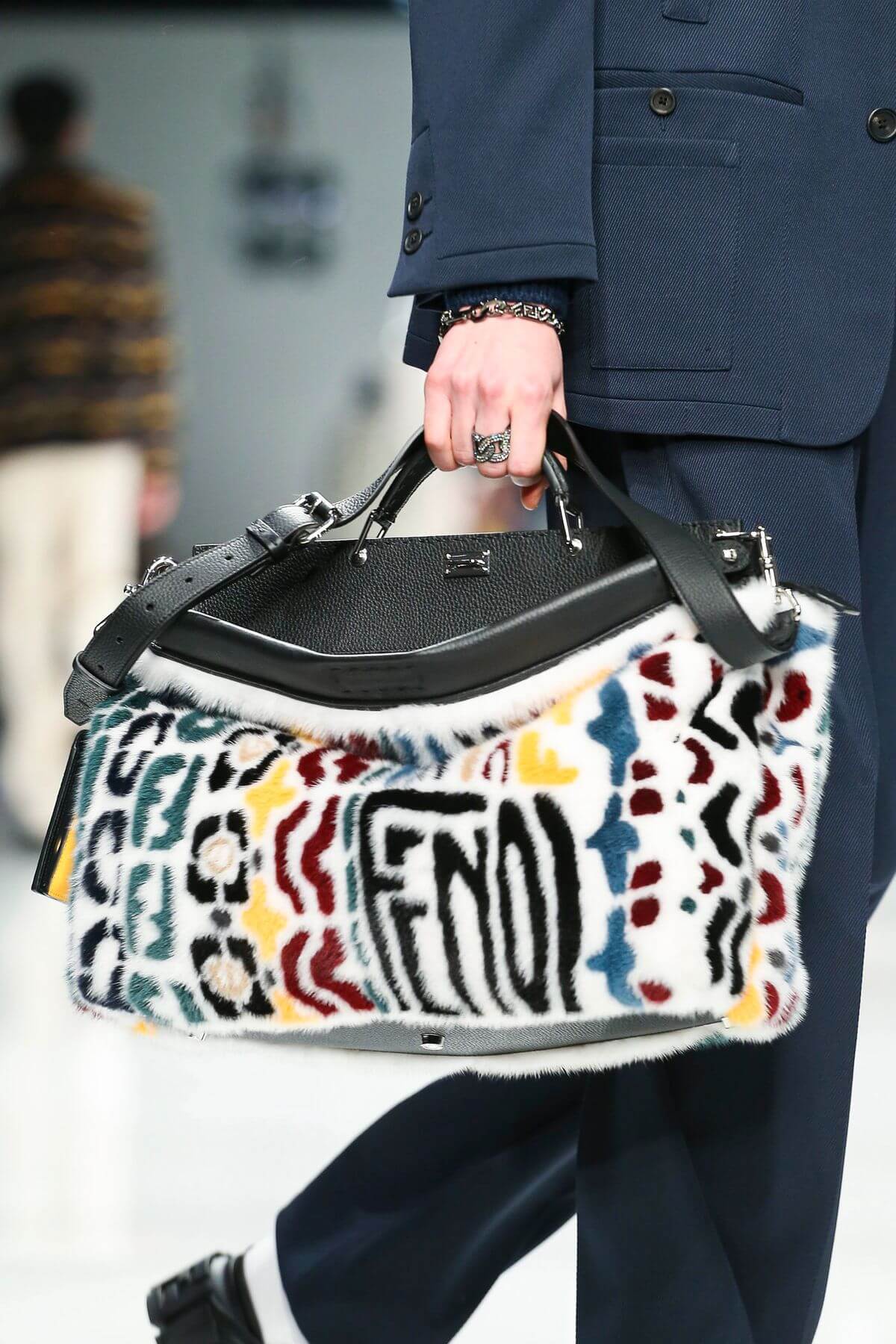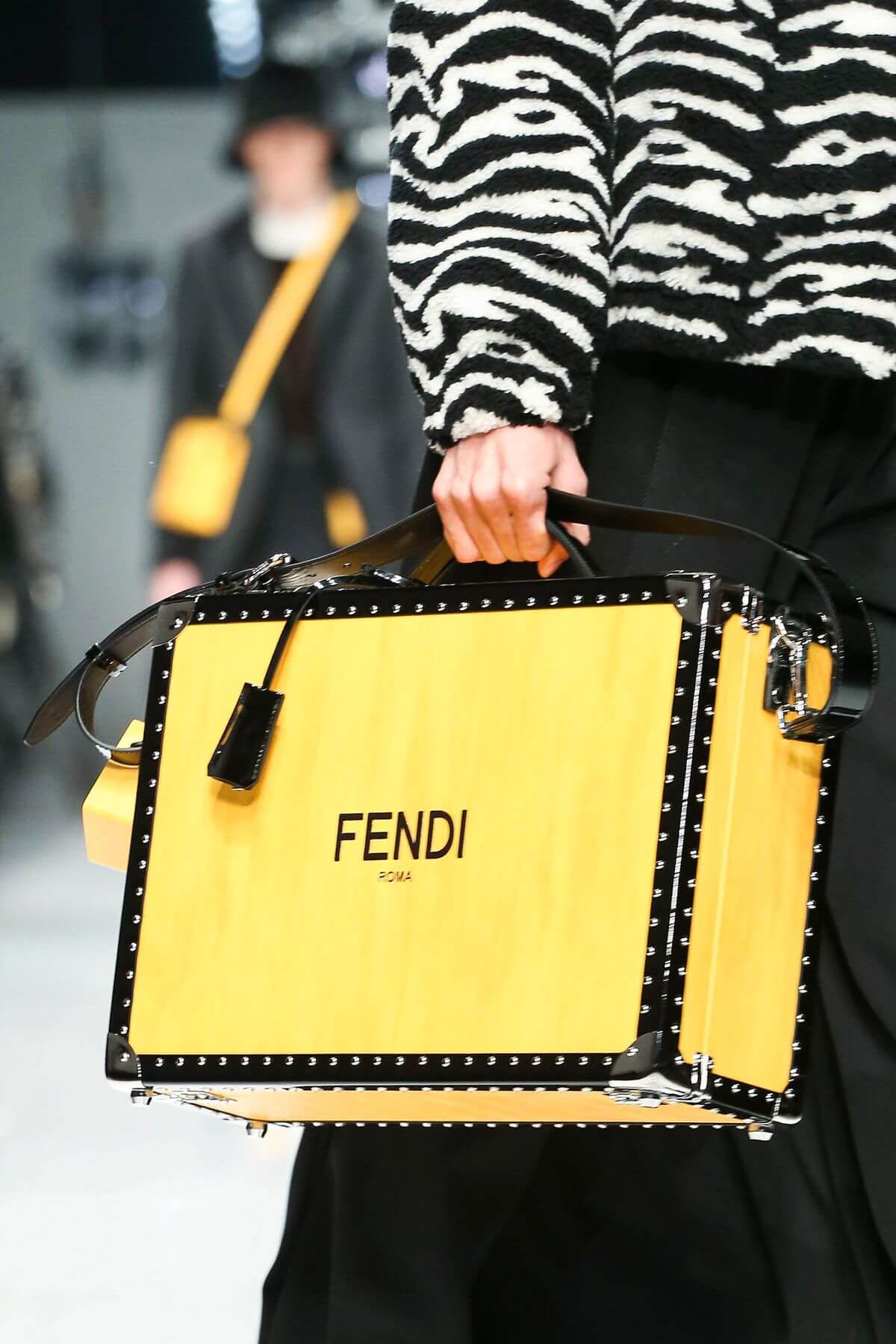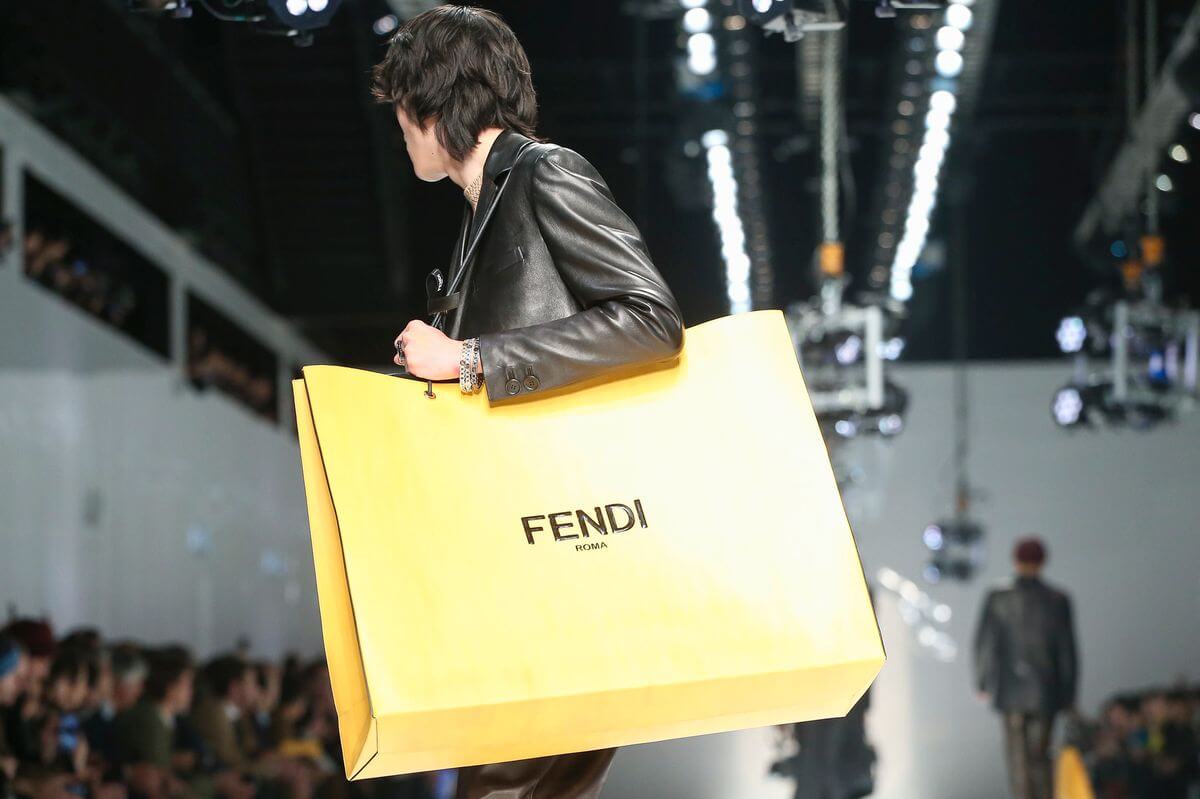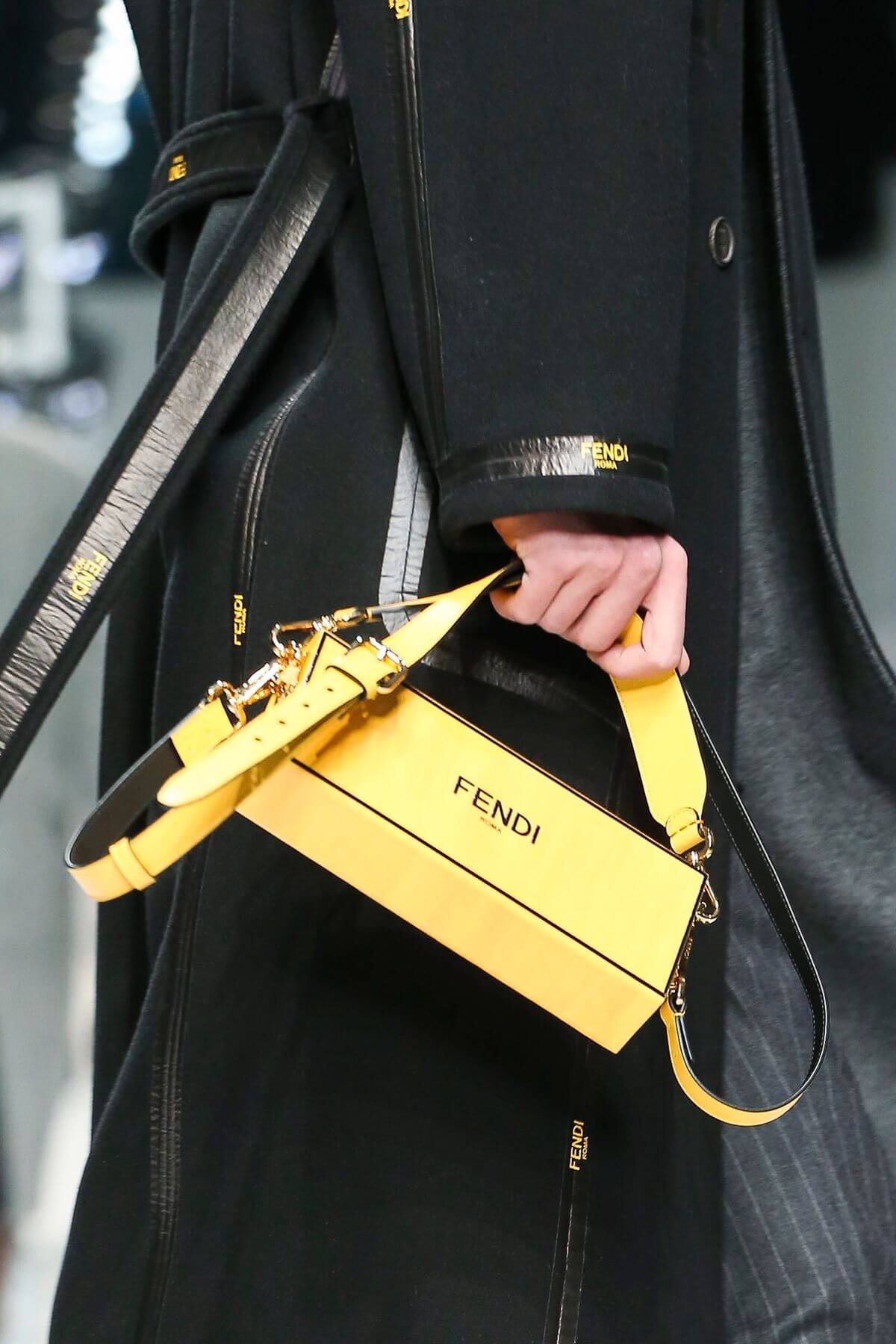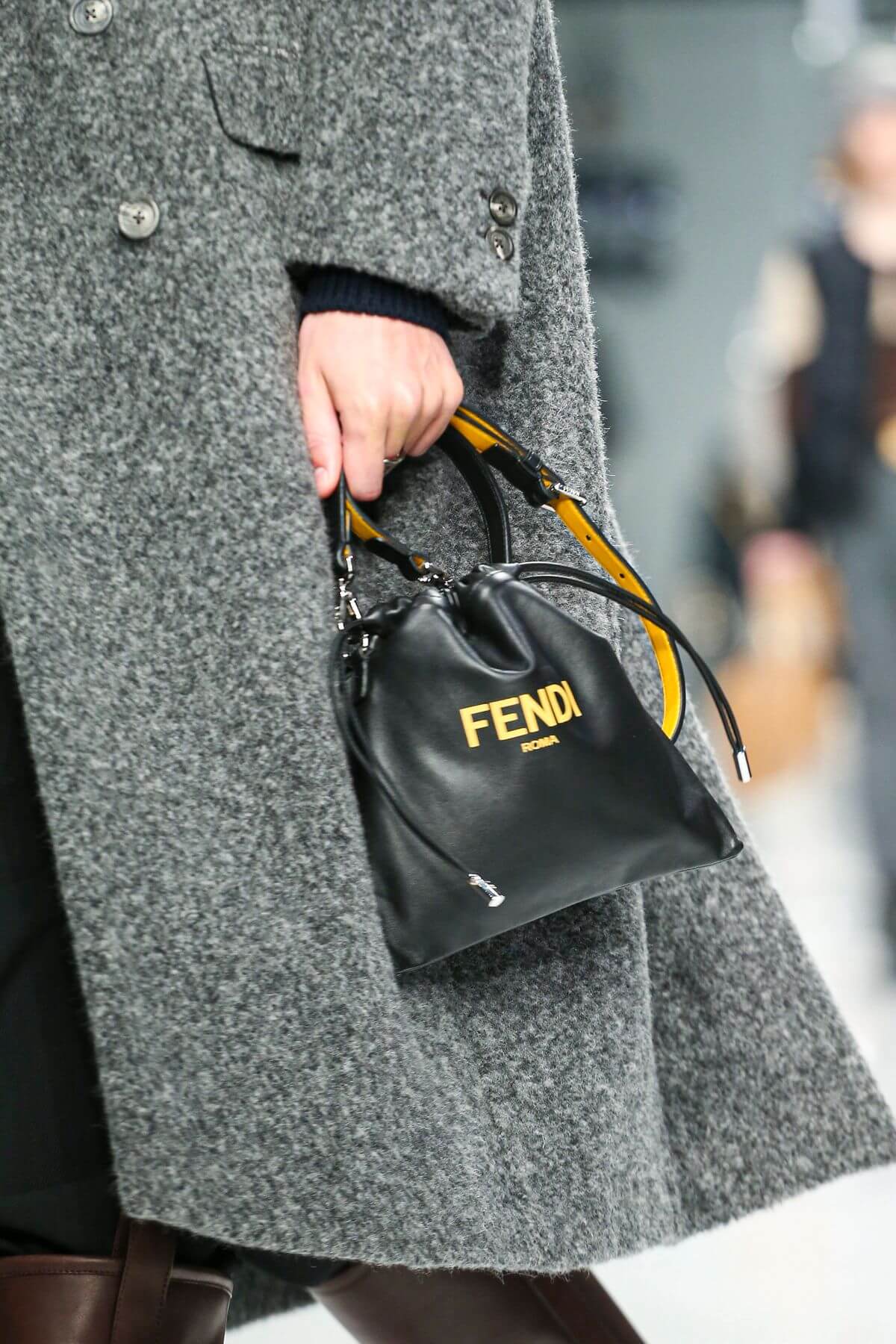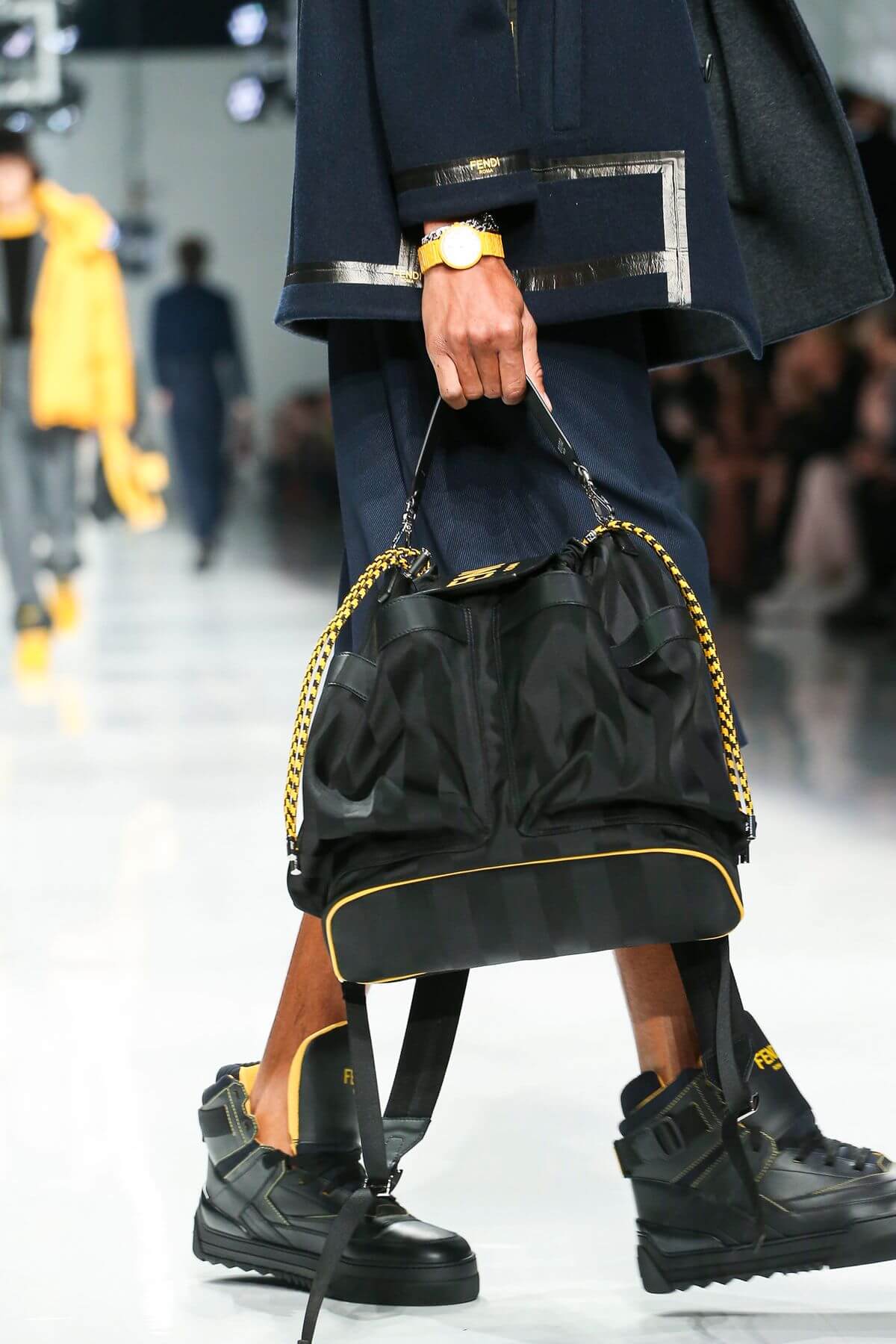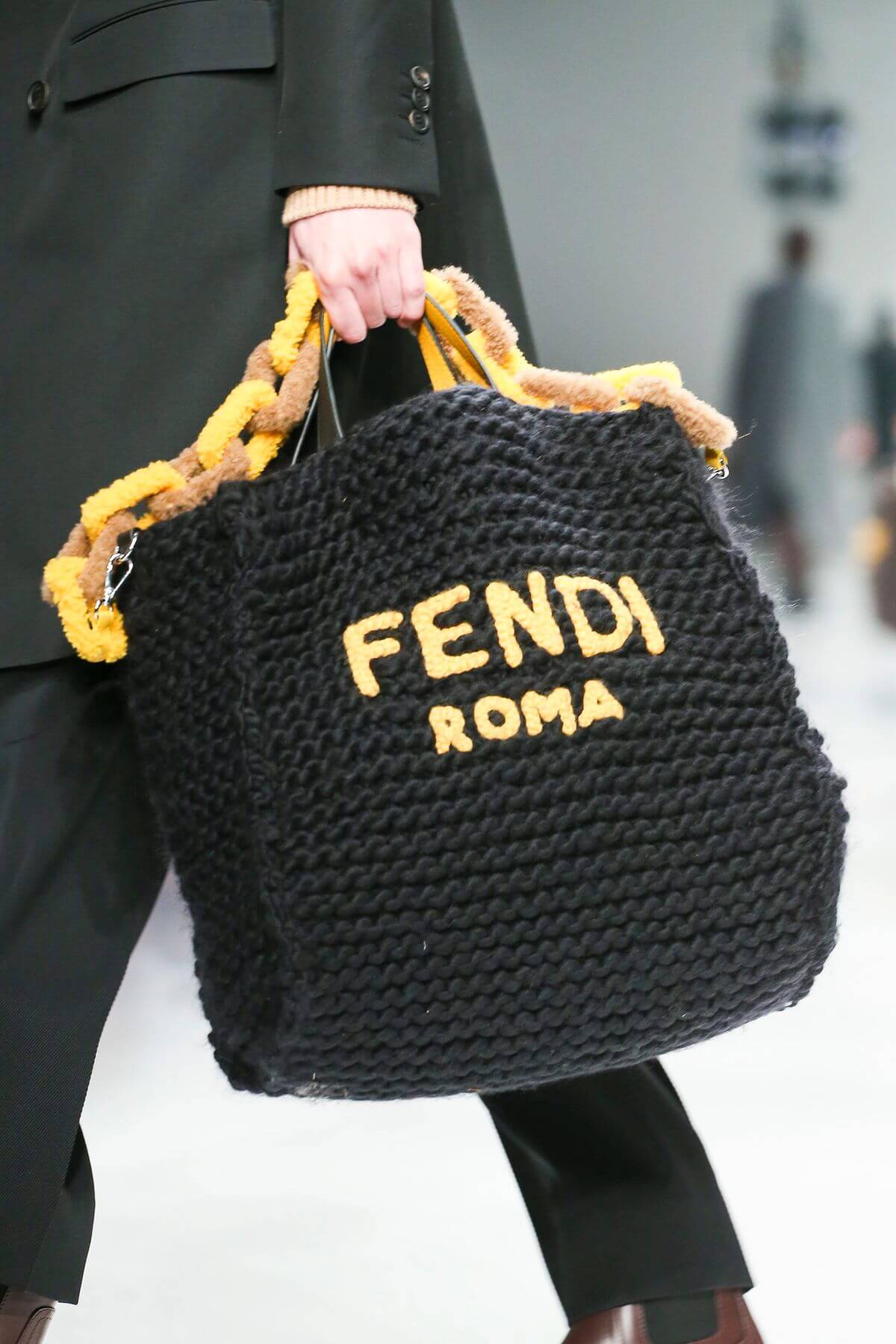 Rome wasn't built in a day, but it was be reconquered in that time.