Led by french producer Surkin, GENER8ION is a multidisciplinary project that has already earned recognition for its musical collaboration with M.I.A on The New International Sound Pt.II and its massive choreographed video.
Dirigido por el productor francés Surkin, GENER8ION es un proyecto multidisciplinar que ya se ganó el reconocimiento desde un principio con su colaboración musical con M.I.A. Juntos presentaron The New Internacional Sound Pt.II y que iba acompañado de un videoclip con una coreografía masiva.


This time, GENER8ION's entourage joins forces to create a magazine true to its spirit and explore different artistic fields via carefully chosen ambassadors. Unite or Perish, as GENER8ION named it, gathers multiple creative forces through the prism of its contributors audacious and radical artistic visions, conveyed by different mediums, from photography to typography.
En esta ocasión, la comitiva de GENER8ION une sus fuerzas para crear una revista fiel a su espíritu y explorar diferentes campos artísticos a través de la visión de embajadores cuidadosamente elegidos. Unite or Perish reúne múltiples fuerzas creativas a través del prisma de visiones artísticas audaces y radicales de sus contribuyentes, que aluden a distintos medios que van desde la fotografía hasta la tipografía.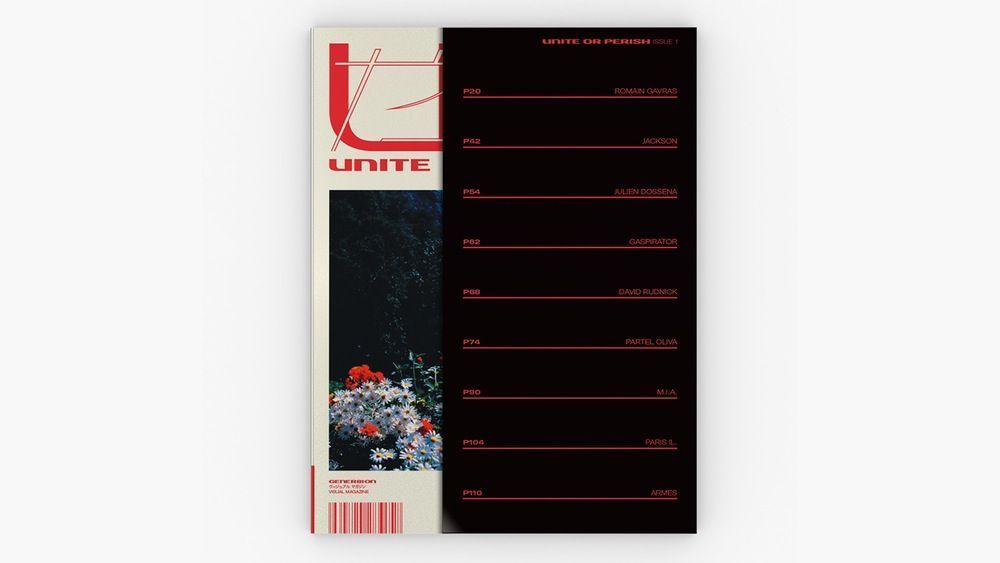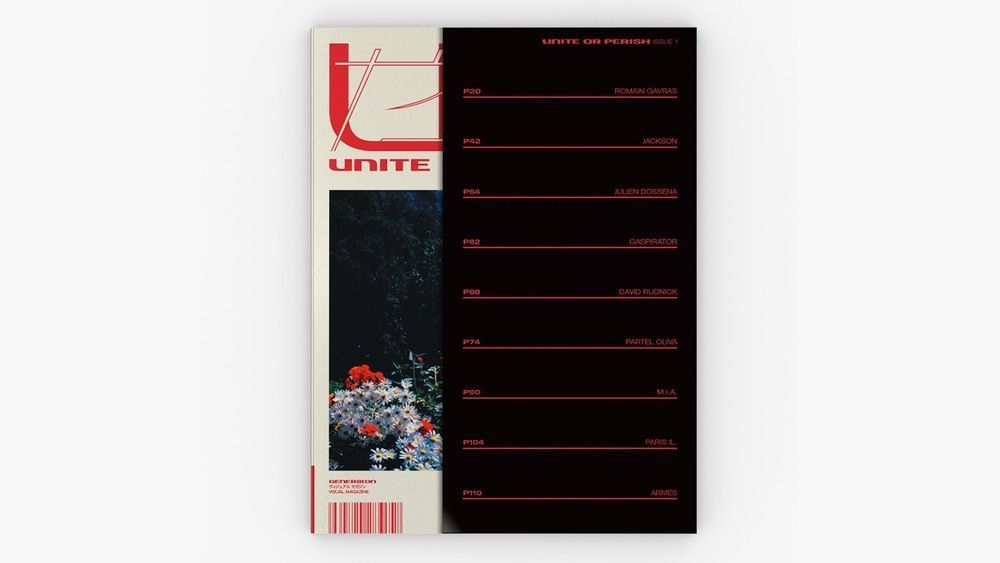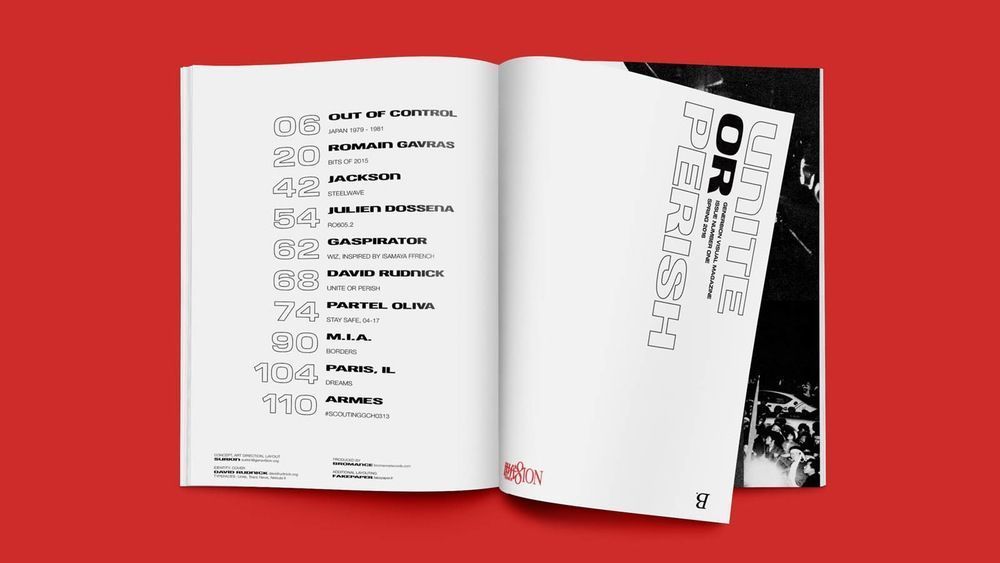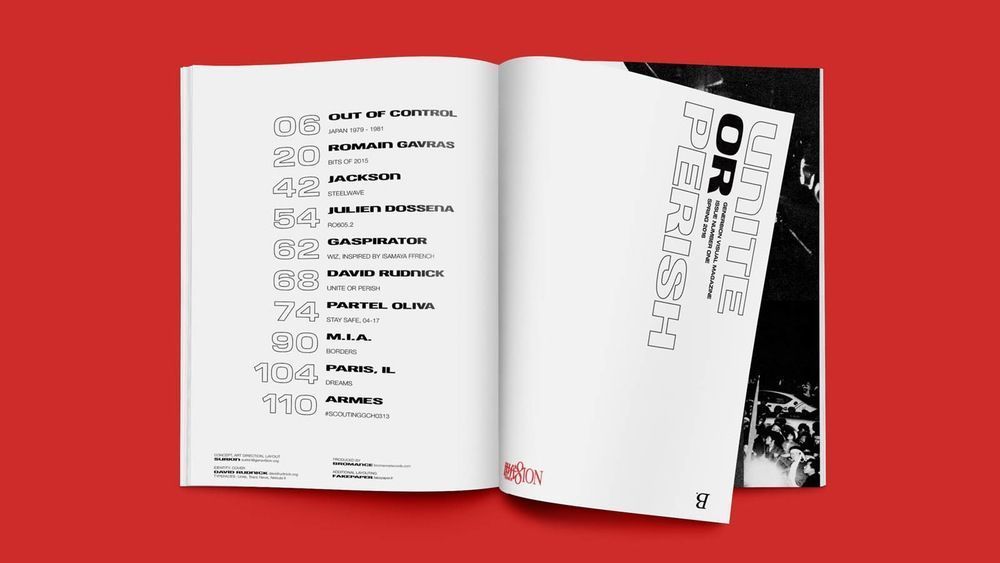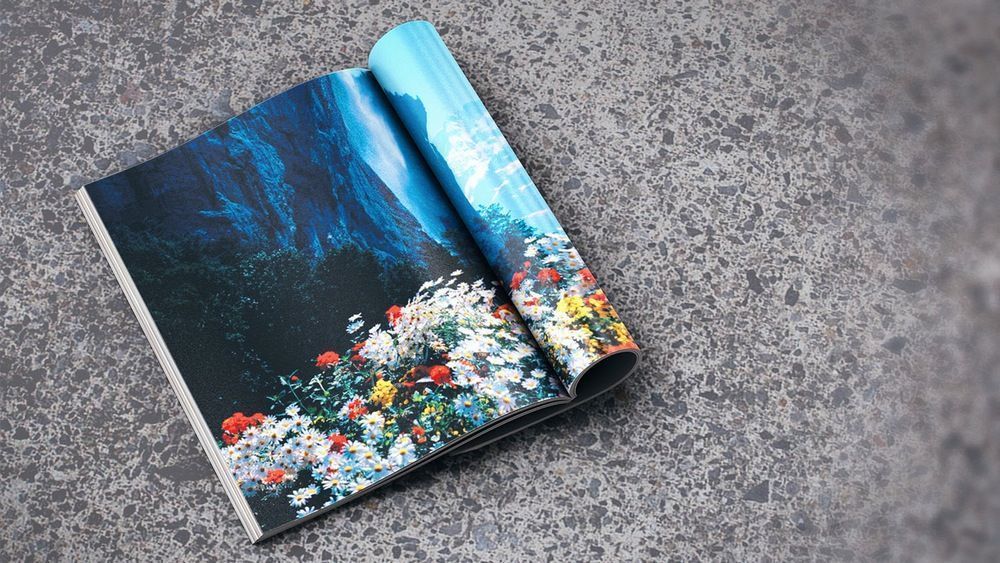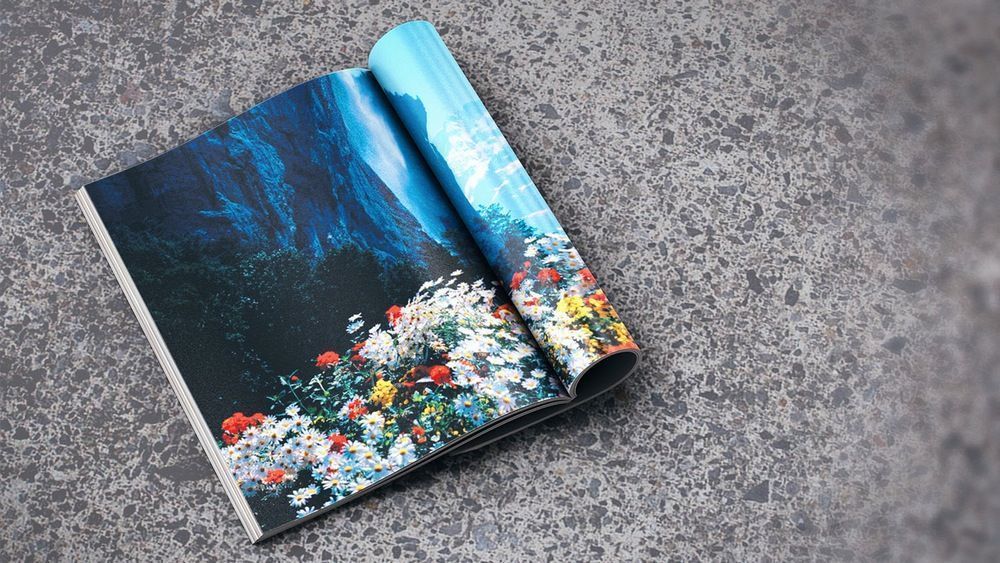 Collaborators include: Romain Gavras (director), Jackson (musician), David Rudnick (designer), M.I.A. (singer), Julien Dossena (creative director of Paco Rabanne), Gaspirator (illustrator), Paris, IL (Guillaume Berg + Virgil Abloh), Swiss collective ARMES and creative duo Partel Oliva (art directors of Kenzo).
Entre los colaboradores se encuentran: Romain Gavras (director), Jackson (músico), David Rudnick (diseñador), M.I.A (cantante), Julien Dossena (director creativo de Paco Rabanne), Gaspirator (ilustrador), Paris, IL (Guillaume Berg + Virgil Abloh), (directores de arte de Kenzo) el colectivo suizo ARMES y el dúo creativo Partel Oliva.
If you are in Paris the next march 4th you must go the the launch party of Unite or Perish and a GENER8ION's EP on Bromance Records. The Red Bull Space Paris will host a series of exclusive installations conceived as a conceptual extension to the magazine. But if you can't and you want to grab your copy… Do it here (12€).
Si estás por París el próximo 4 de marzo, debes ir a la presentación oficial conjunta de Unite or Perish y del nuevo EP de GENER8ION publicado en Bromance Records. El espacio Red Bull de París será el anfitrión de una serie de instalaciones exclusivas concebidas como una extensión conceptual de la revista. Pero si no puedes ir y deseas conseguir tu copia… Hazlo aquí (12€).
Sigue toda la información de HIGHXTAR desde Facebook, Twitter o Instagram