READ IN: Español
Gigi Hadid has a new retro aesthetic video game dedicated to her and her closet. In a homemade video for Vogue's YouTube channel, the model shows us all the details of the game: Gigi Play Fashion.
The video begins and the Vogue March cover star is about to play the video game. Created exclusively for her by director Alana O'Herlihy and stylist Gabriella Karefa Johnson, the video game is a private art project that they do not plan – for now – to release to the public, it has taken them two months to create it.
Gigi tests her video game in a super cute set up
"Welcome to my couch", she says, surrounded by blankets, big stuffed animals, Japanese sweets, bottled strawberry milkshakes and a vase of colorful LED flowers. Her look is not quite gamer but, with her pink helmets with kitty ears and matching pink keyboard it's more than enough.
The model faces challenges like dressing up as CELINE to do the shopping at the supermarket without anyone recognizing her. Cooking a pasta dish with vodka. Become a giantess parading through the streets of New York, wearing a pink dress by Noir Kei Ninomiya. On her way she destroys a billboard starring her.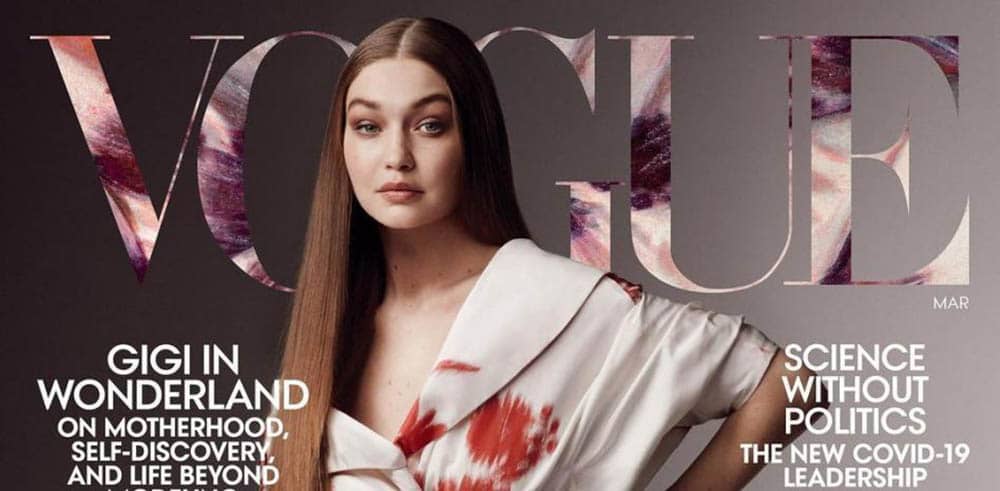 Every time her virtual avatar completes a task, she celebrates with a funny little dance, which she tries to imitate -our favorite part-. This unlocks the possibility of changing her outfit. From what we understand, the objective of the game is to change clothes as many times as possible.
This video game is not unique of its kind. It joins a growing trend for brands to enter the world of video games and capture new luxury consumers.