READ IN: Español
In the midst of his idyllic Japanese garden, Armani unfurled his spring proposal for 2022 around 80 spectators. The creative director showed us a subtle, elegant and sexy proposal that deconstructed the formal silhouette and let its lines flow, evoking the "sportswear" of the pre-mid-century.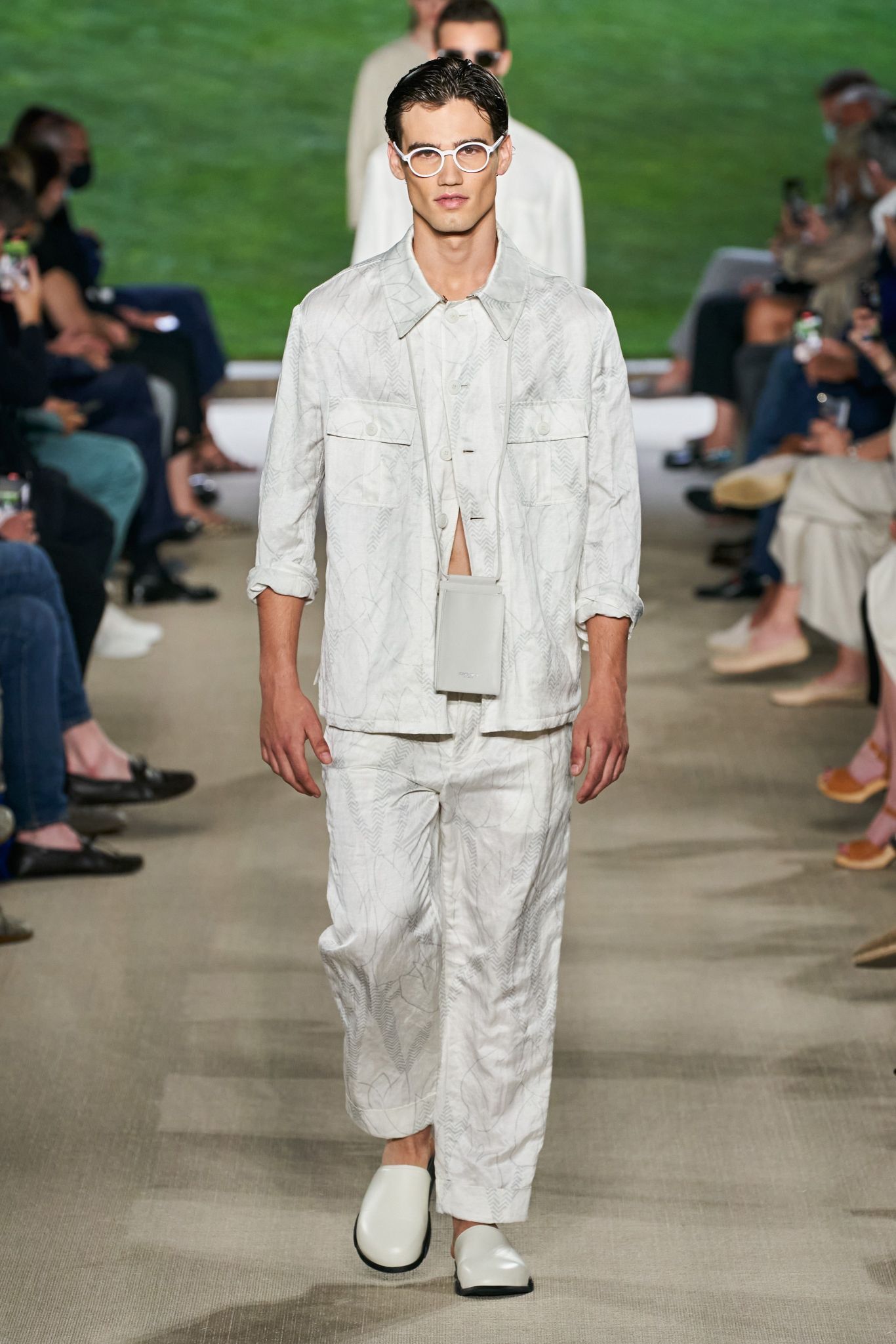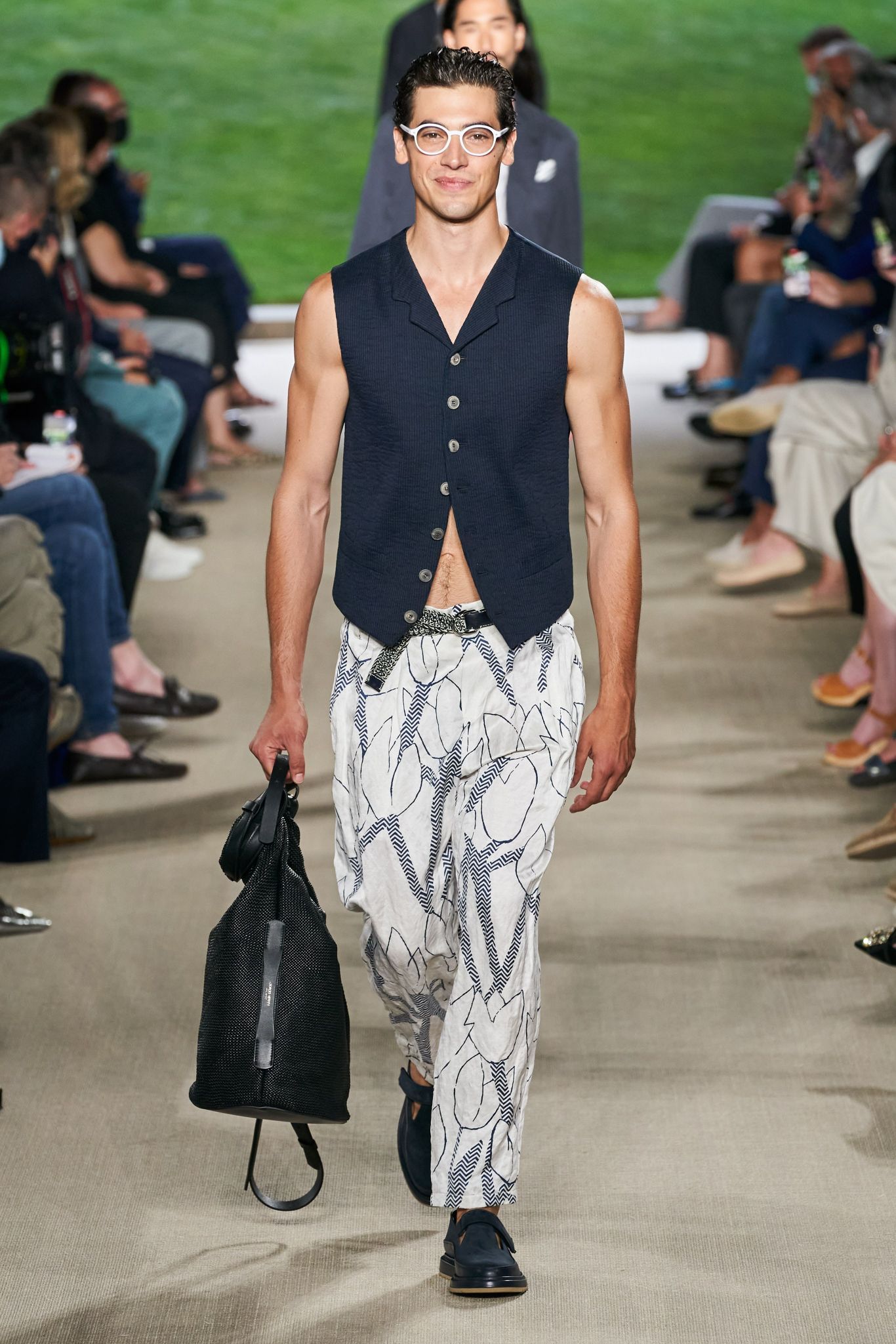 "The general attitude is very light, because I think we have all learned to be casual and more relaxed in the way we dress," Armani explained in a statement, taking a stand against the conventional suit, and offering new generations an updated dress code to live by.
The collection features sophisticated looks in suits, jumpers, waistcoats, and button-down shirts in different materials and prints. An infinite chromatic palette bathes this masculine collection that renews athleisure through the Italian designer's savoir faire.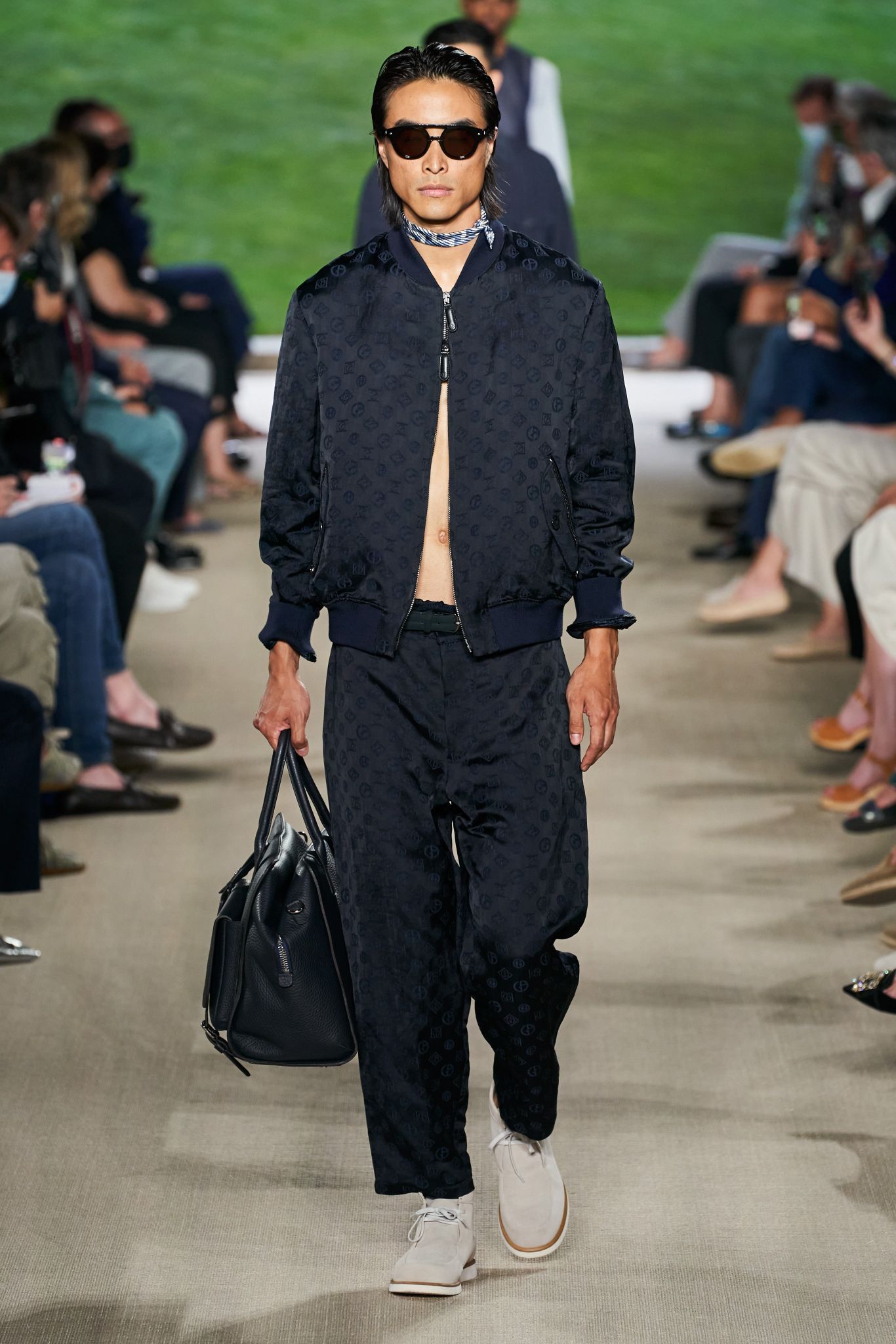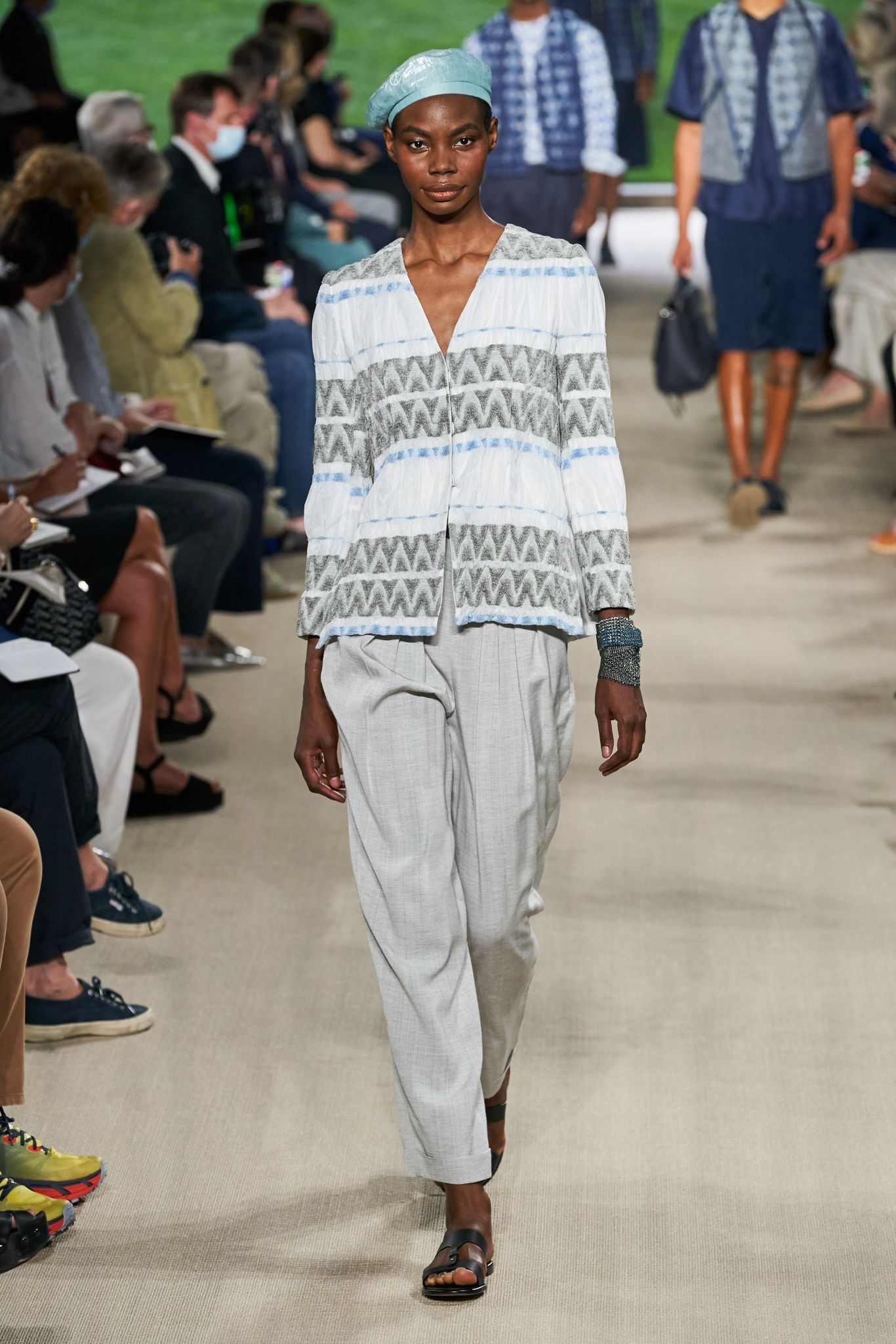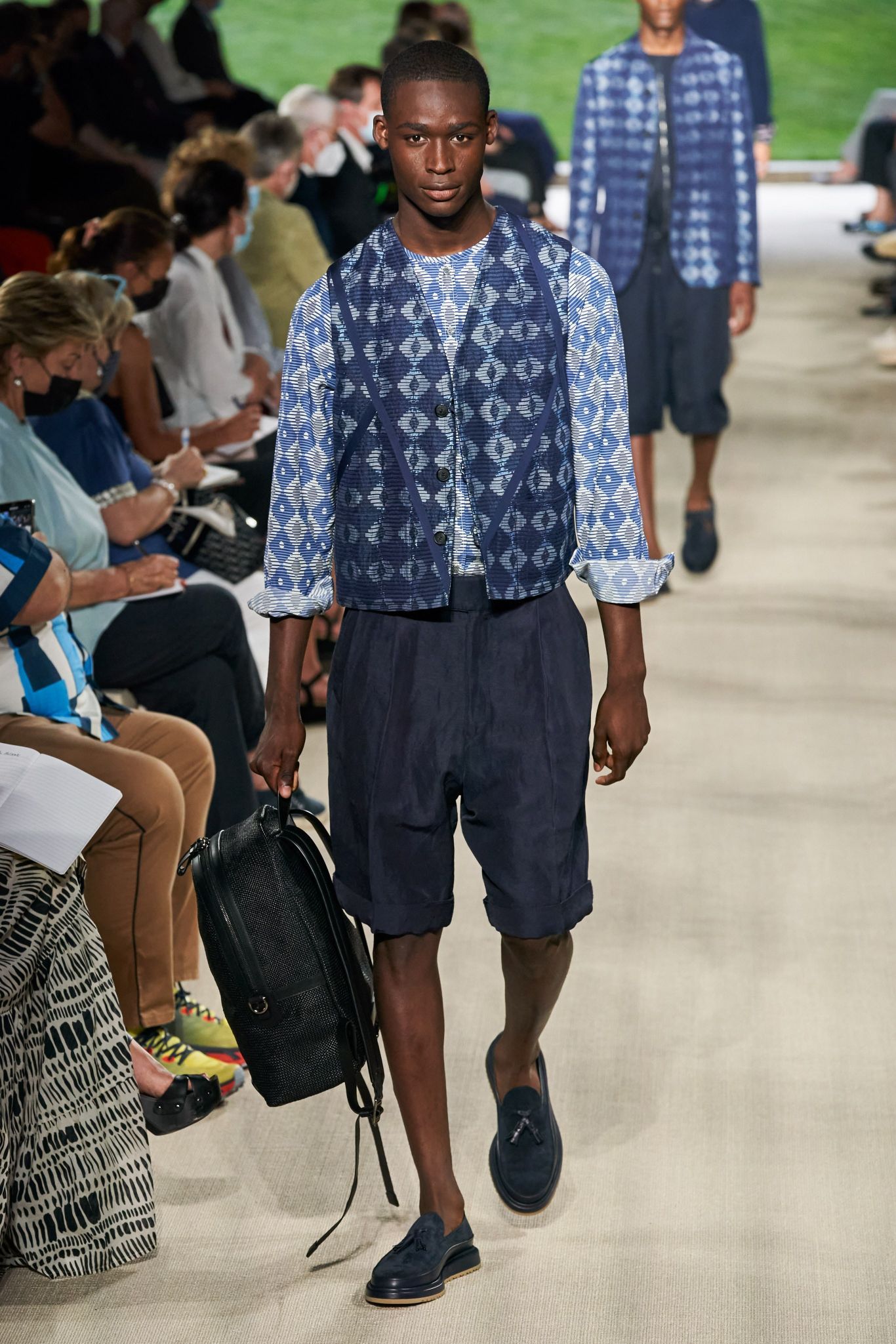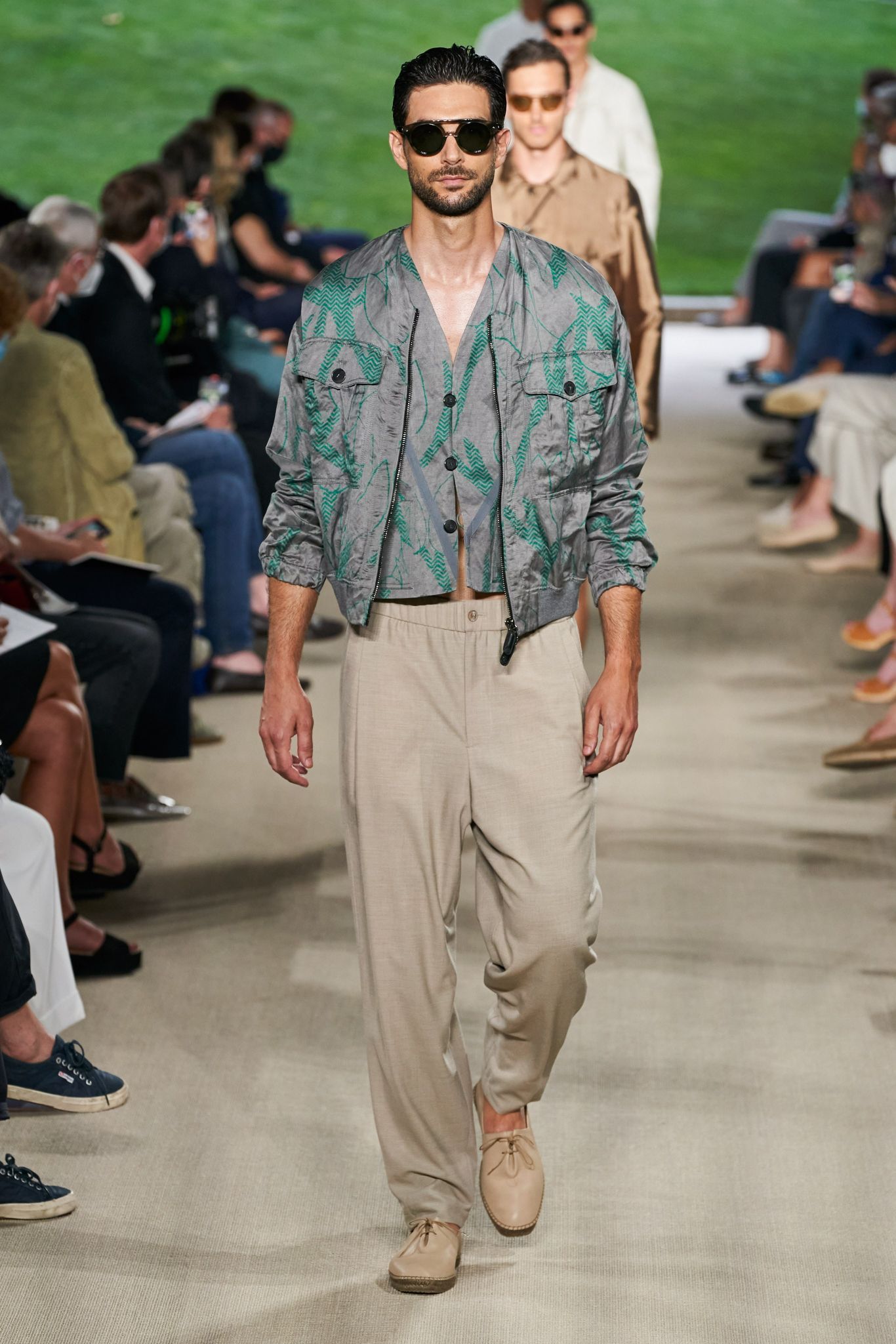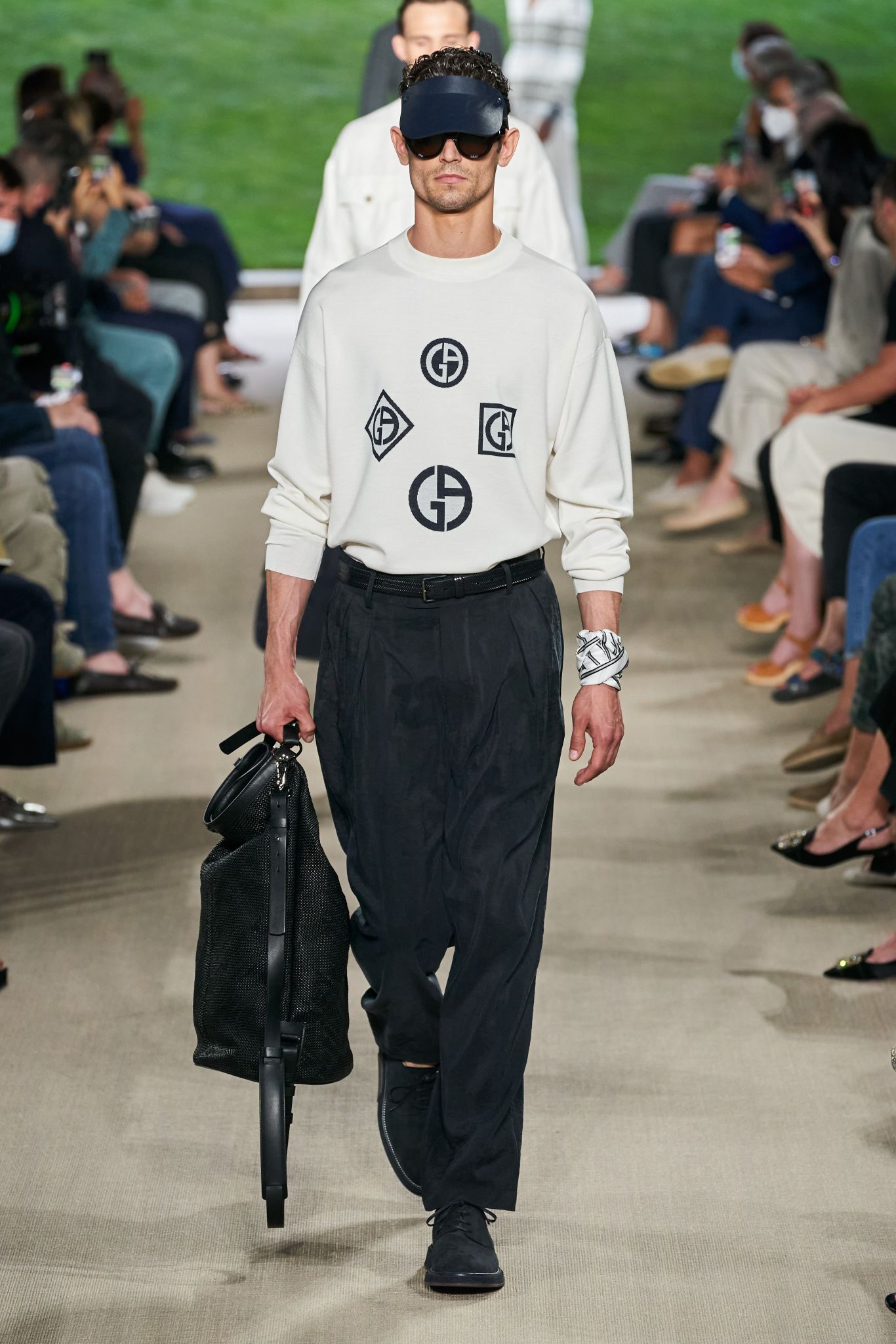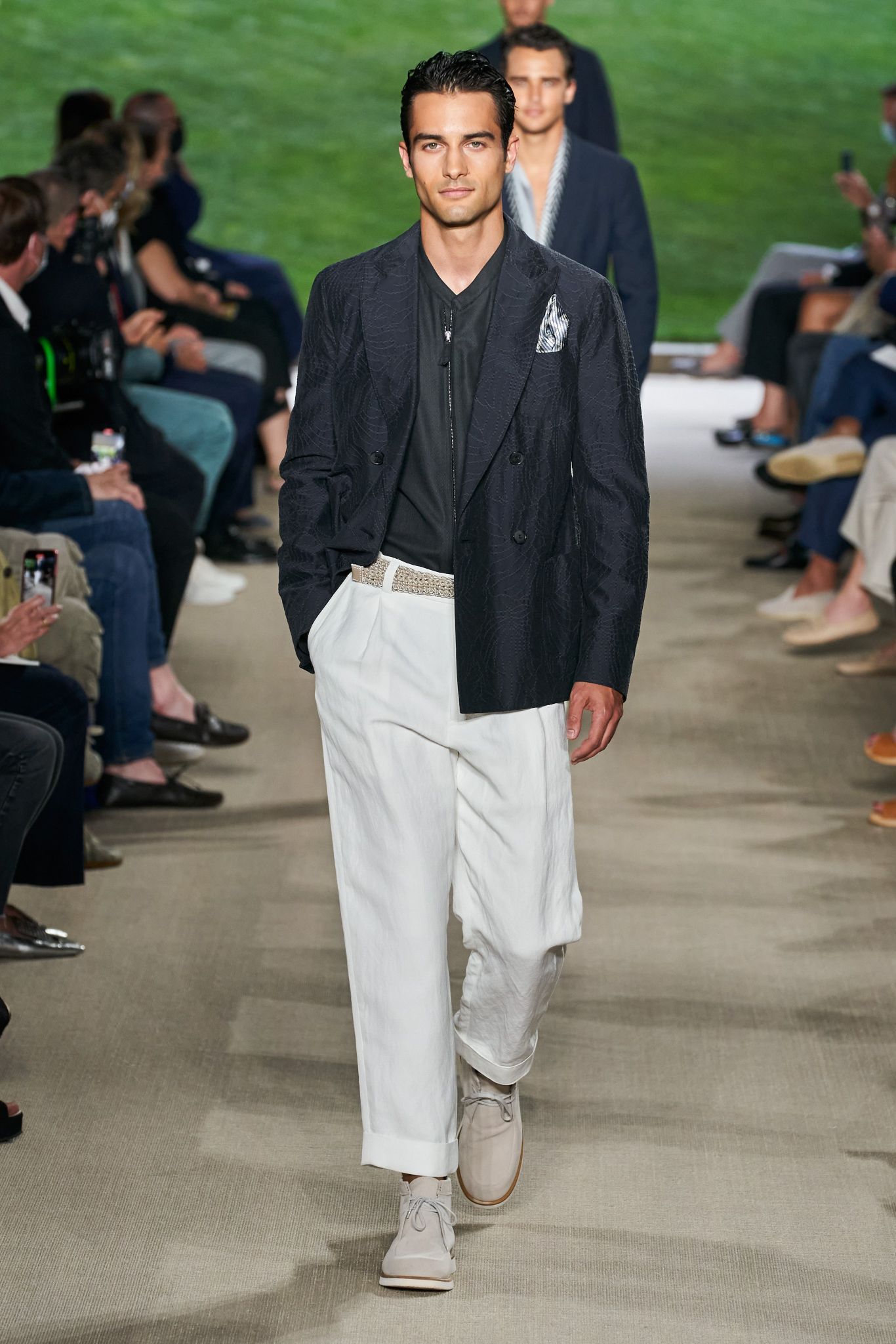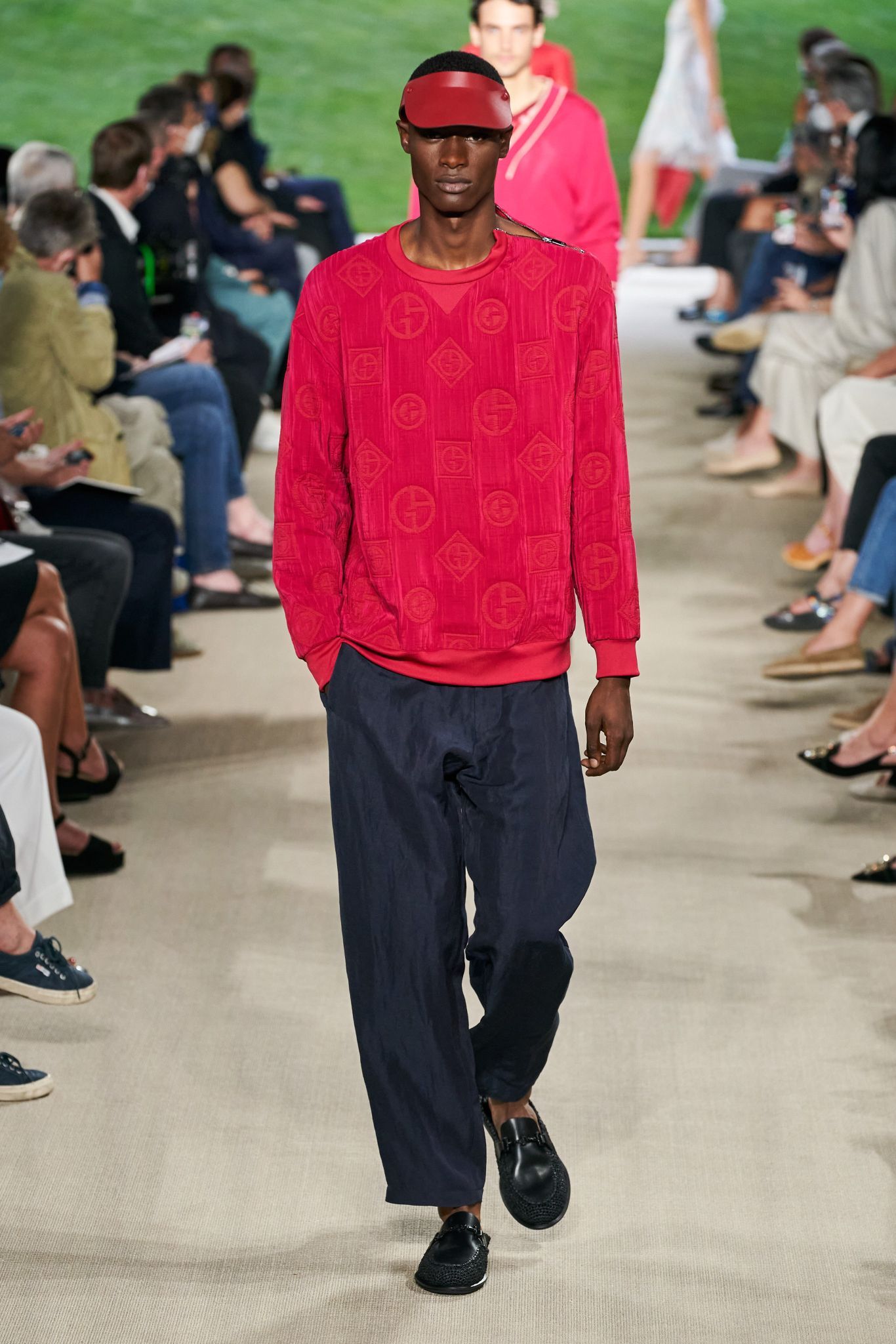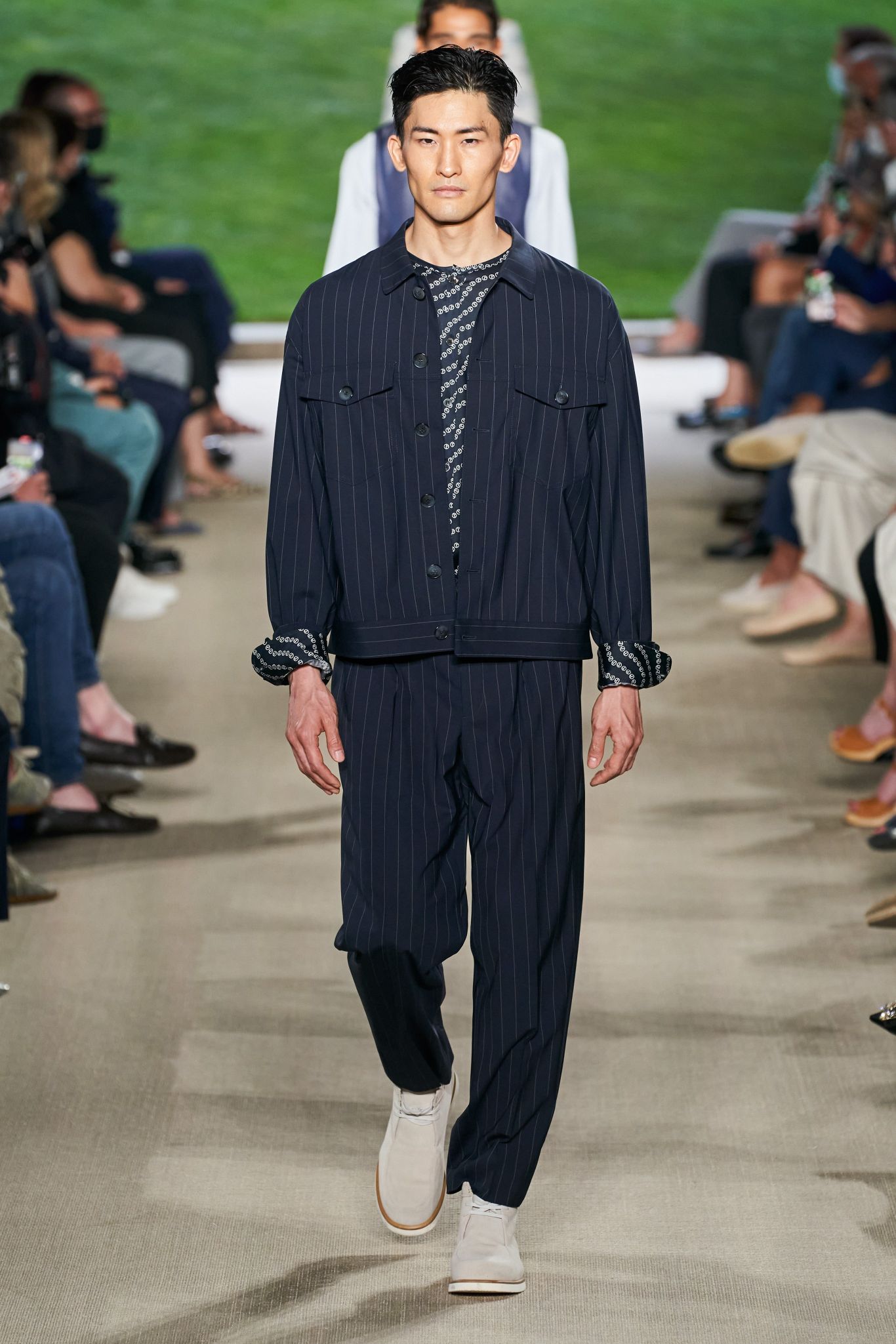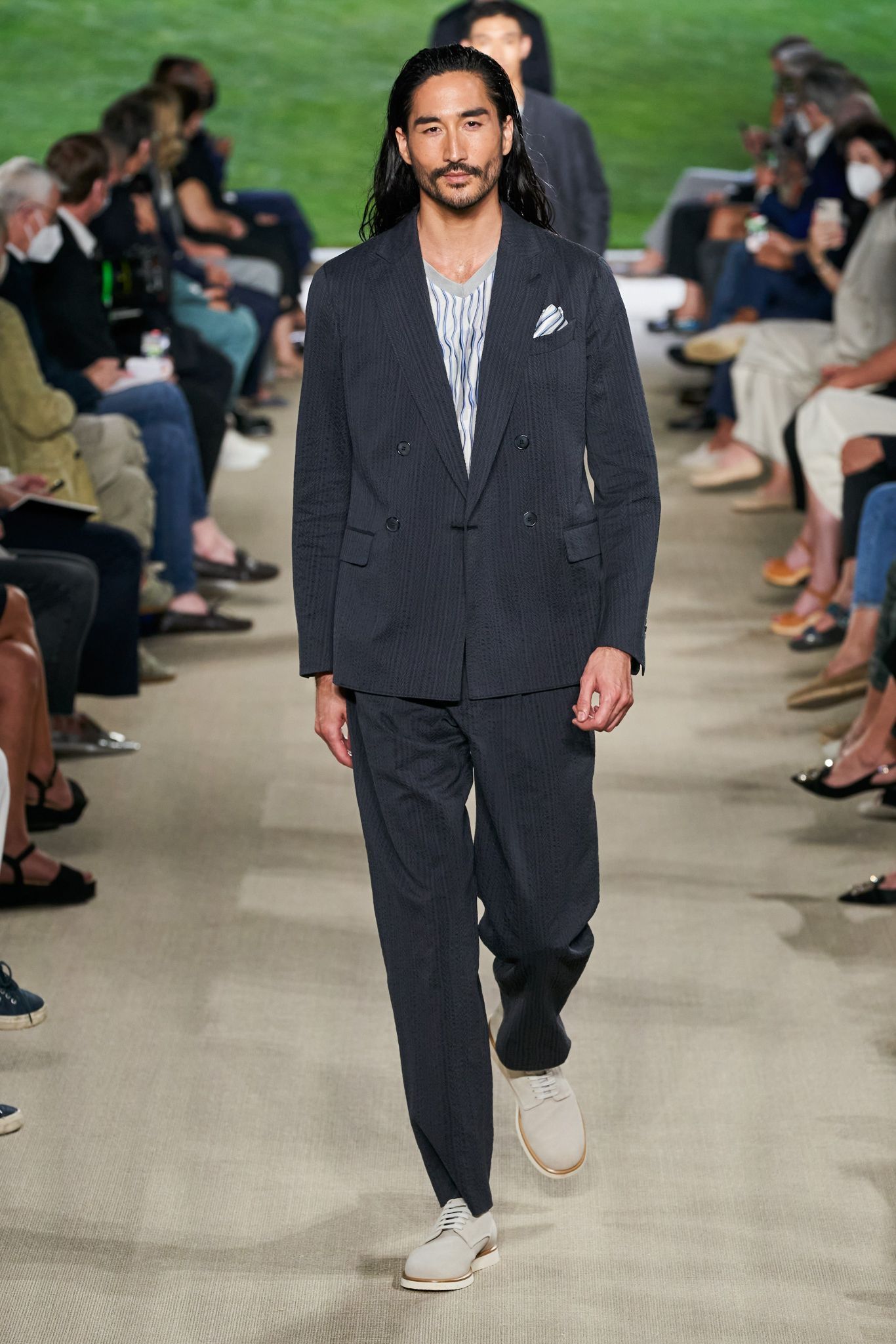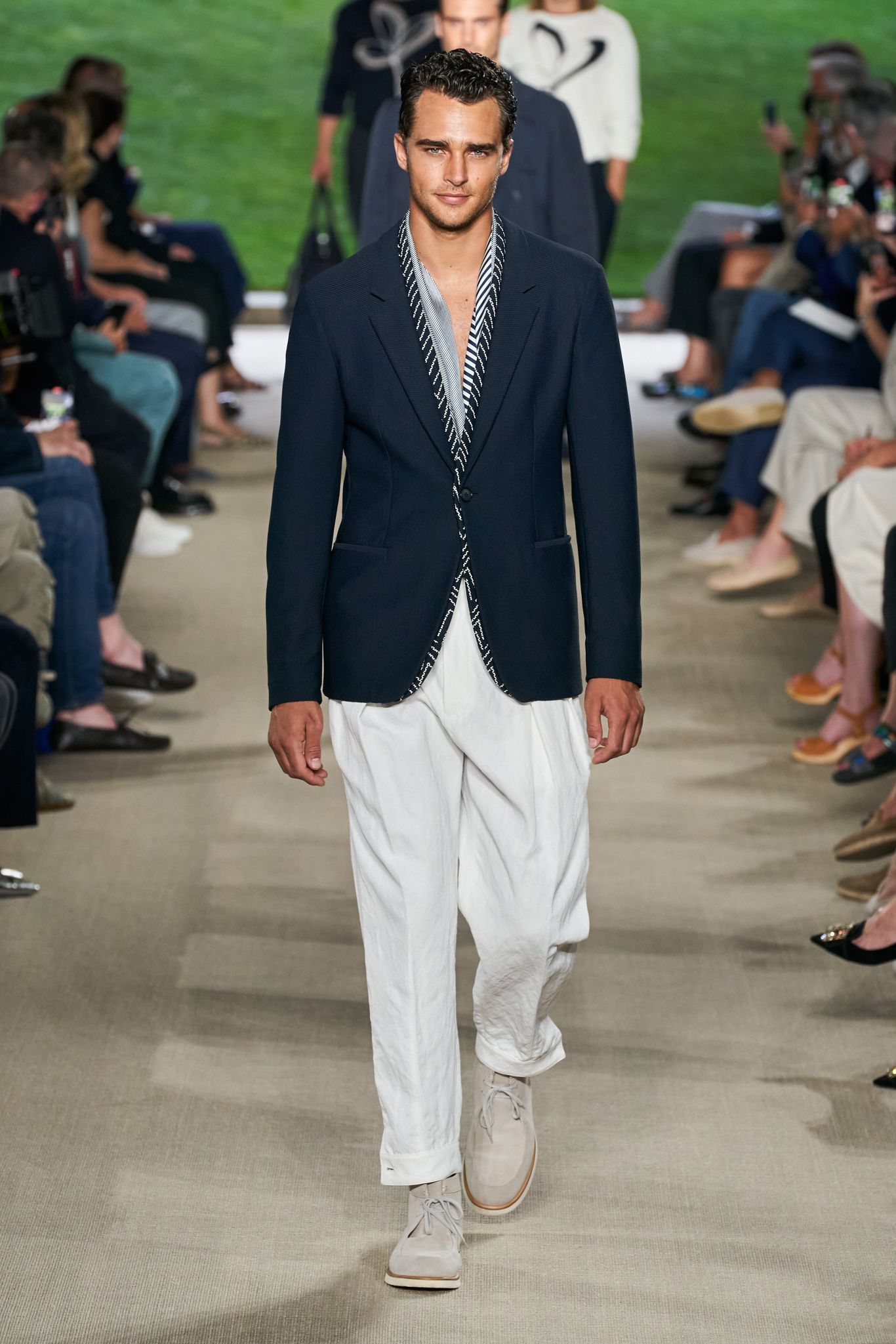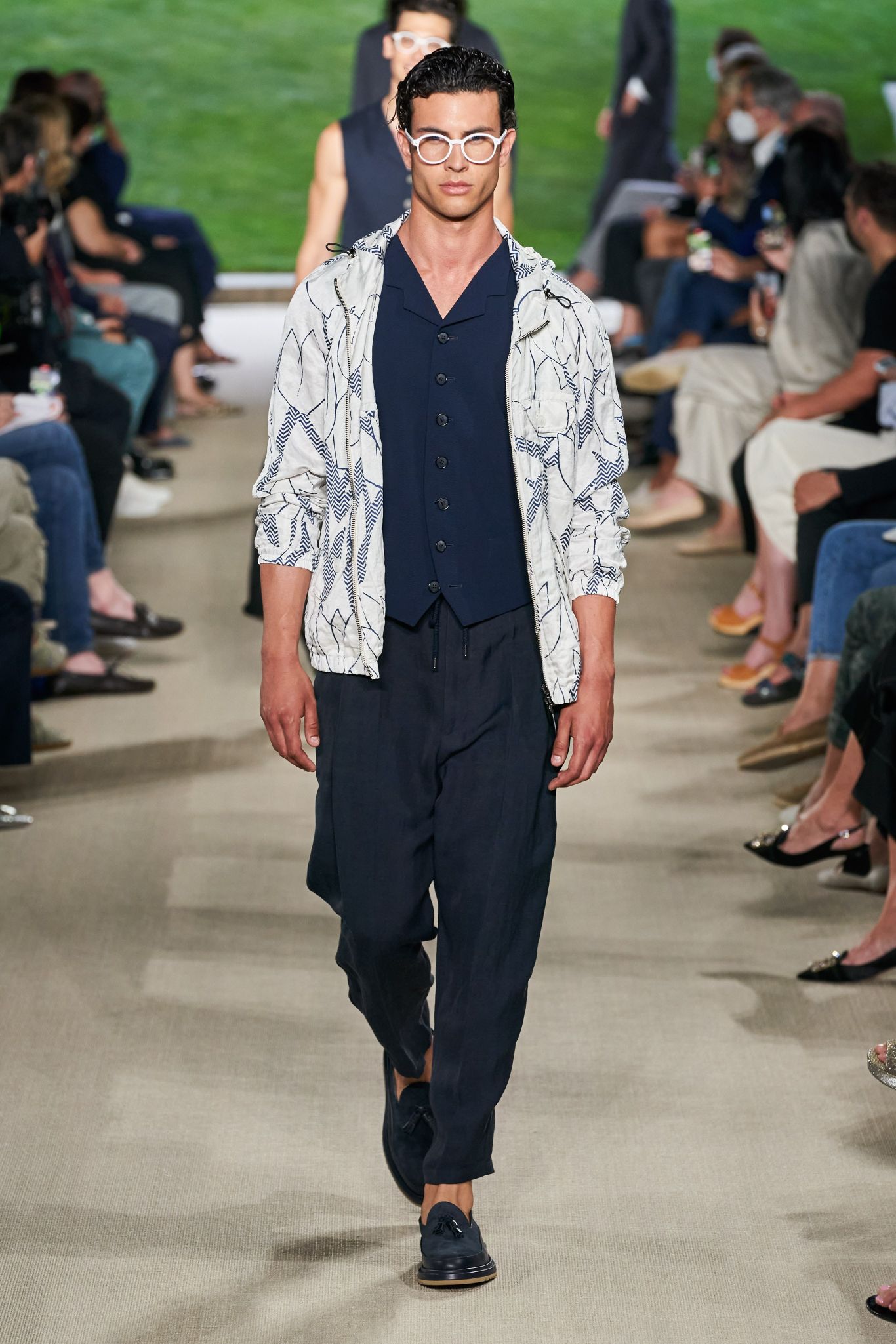 Giorgio (@giorgioarmani) once again demonstrated his high sensibility in men's tailoring, and how to position himself above traditional dress codes through an "idea of comfort more in keeping with the times we live in". The impact of the pandemic was thus diluted in all those garments that update the concept of comfortwear in the luxury sector.