READ IN: Español
What can be done with a fashion system that is obsolete? Alessandro Michele's Gucci has the answer: break with the conventional fashion calendar and launch only two seasons a year.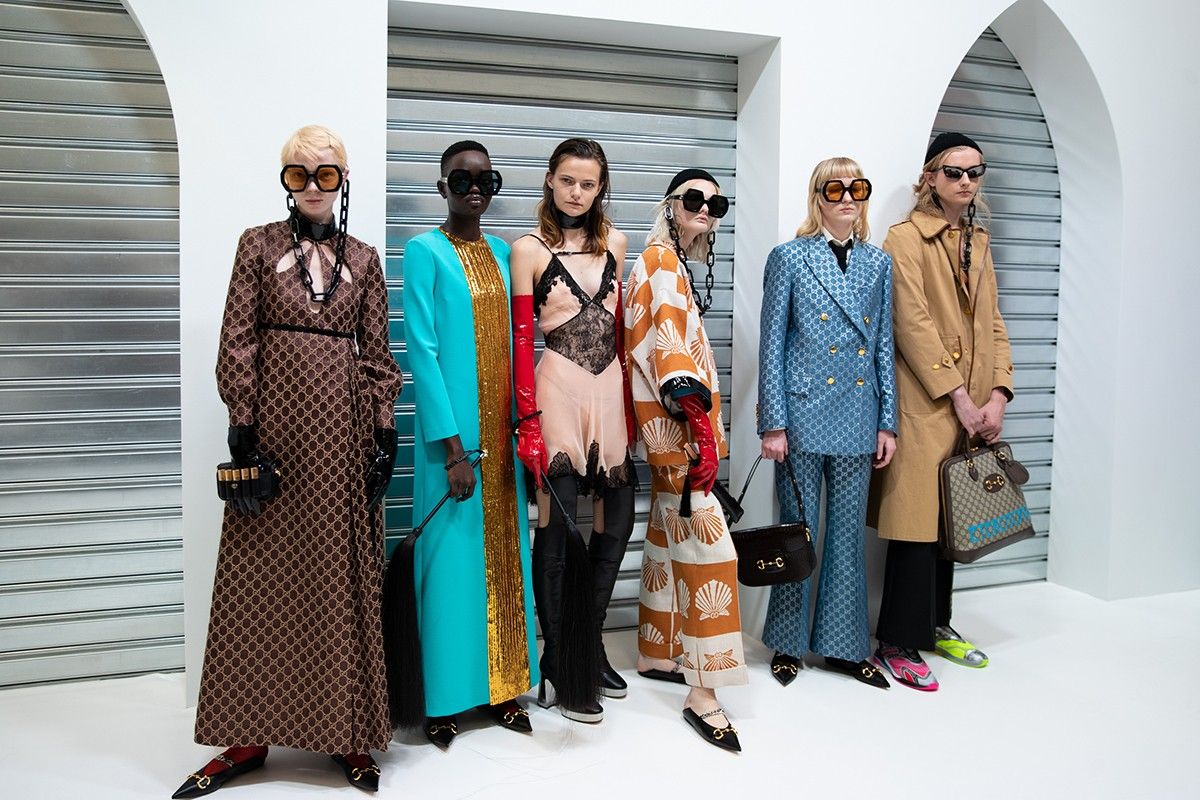 This new sustainability ritual was announced by the fashion house owned by Kering, joining its luxury partner Saint Laurent, who also laid the foundations of traditional fashion by abandoning the Fashion Week calendar.
Moving towards a seasonless future and stopping the speed mode of the industry is the idea behind the statement Michele expressed through Instagram: "I would like to leave behind the leitmotif paraphernalia that colonized our previous world: cruise, pre-fall, spring-summer, autumn-winter. I think these are already stale, under-fed words".
To abandon the worn out ritual of a thousand seasons, launching only two seasons per year that are close to and faithful to the brand's ideals. "We will meet only twice a year, to share the chapters of a new story. Irregular, happy and absolutely free chapters that will be written mixing rules and genres, feeding on new spaces, linguistic codes and communication platforms".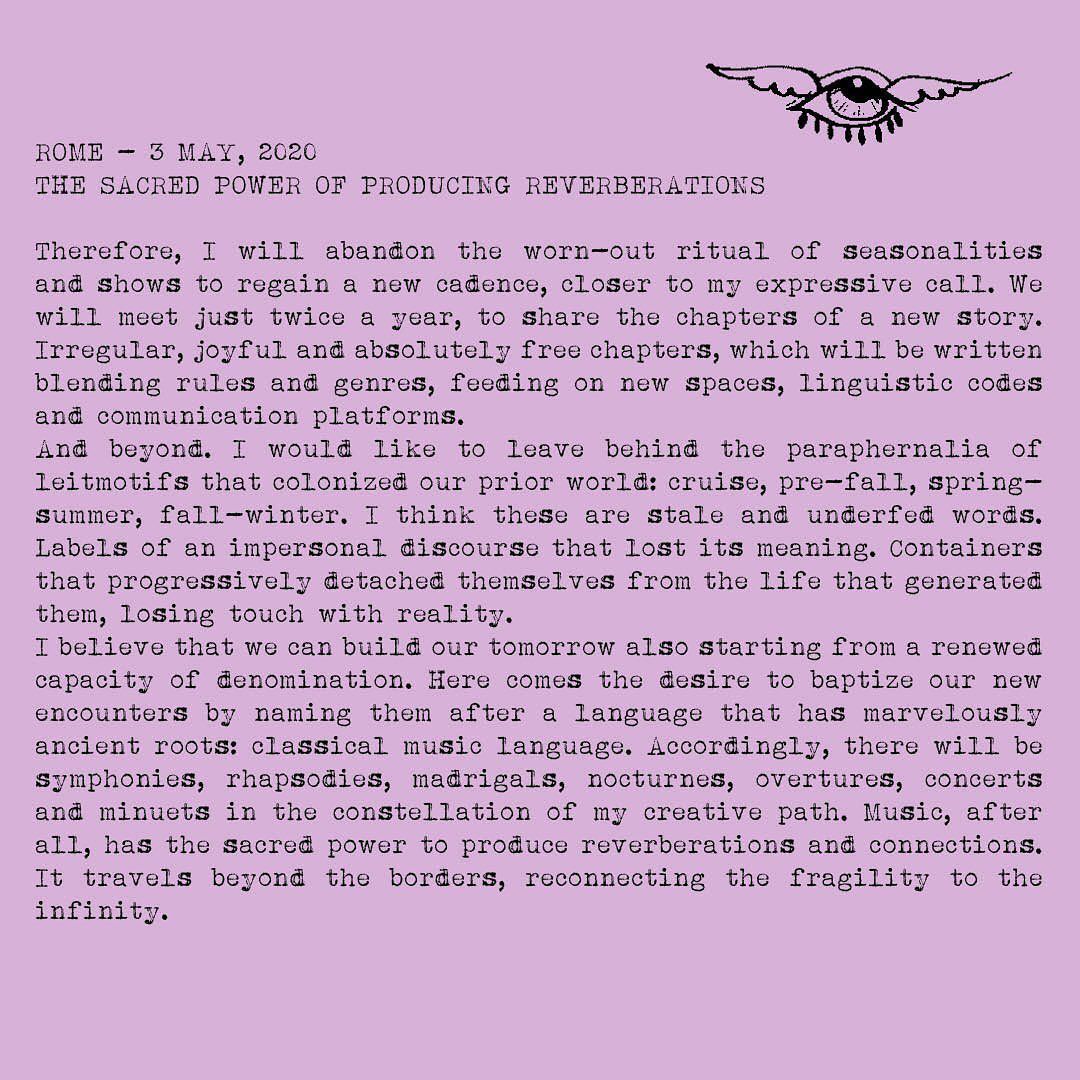 If the COVID-19 crisis was supposed to be good, it was to rethink that fashion system that was totally obsolete. For its part, Gucci, already helped change it by skipping the Paris Fashion Week in September, and now reaffirming itself through this powerful statement under the name of 'Notes of Silence'. That is precisely the idea, to uncover the silences and evolve towards a happily sustainable future.