READ IN: Español
Harry Styles will be part of the Marvel Universe in the new movie "Eternals" which will be released on November 5 on the big screen. The singer and now actor will play the role of the younger brother of the super villain Thanos.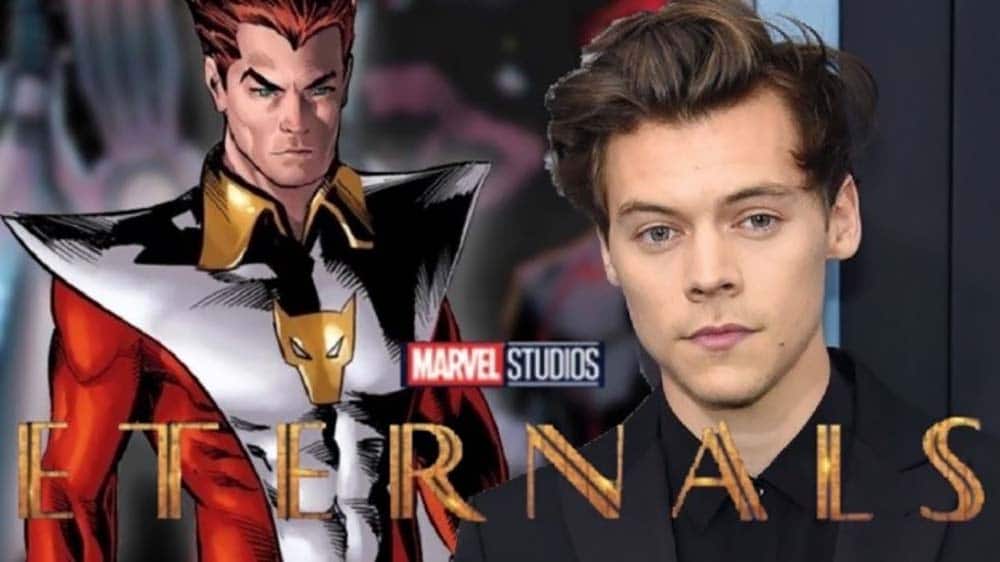 The rumours have been confirmed and Harry Styles will be part of the cast of the new Marvel movie. Initially we thought the singer would play "Starfox", but Variety reporter Matt Donnelly's tweet put an end to the doubt.
During the Eternals movie premiere, he tweeted: "Big announcement at #TheEternals premiere. Harry Styles has joined the UCM as Eros, the brother of Thanos". In a post-credits scene, the artist appears as the villain's first brother.
Big reveal from #TheEternals premiere — Harry Styles has joined the MCU as Eros, brother of Thanos.

— Matt Donnelly (@MattDonnelly) October 19, 2021
Eros' abilities include enhanced strength, the ability to fly and mind control. The character, who is part of the alien race Eternos, is recruited by the Avengers and christened Starfox. He fights against his brother, as he was the murderer of his mother.