READ IN: Español
Héctor Bellerín, perhaps the most insider footballer in the fashion system, is now taking on the role of the designer to create a menswear collection for H&M. Sustainability and minimalism weave this new ethical and aesthetic episode of the Swedish giant.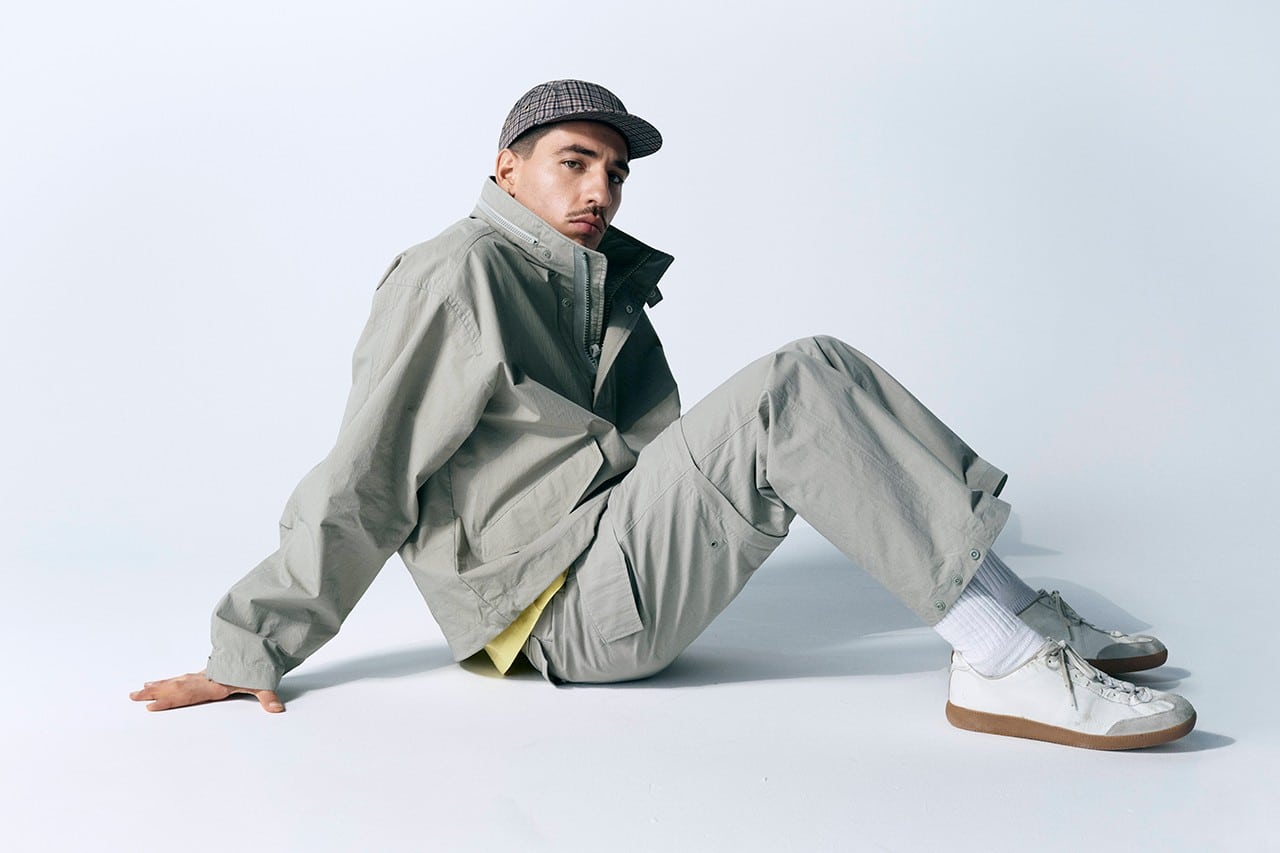 Based on the patterns that guide fashion in the current era: minimalism, timelessness, and sustainability, Bellerín uses organic cotton, polyester, and recycled nylon materials to construct the pieces based on a process of creative freedom.
The iconic footballer and H&M redefine normcore with day-to-day pieces ranging from a grey parka to blazers and beige chinos for oversized tailored suits. Matching this monochrome game are graphic fleece sweatshirts, poplin button-downs, shirts, and plaid bucket hats.
The messages come with "live with purpose" or "to protect our future together", as well as an illustration of the earth walking towards a future that does exist.
The menswear collection will be available online and in stores from 18 February.