READ IN: Español
After presenting its latest SS21 collection called Kiss in October, Heron Preston now launches a campaign focused on its essence. A return to the brand's basics, but with a focus on sustainability and quality materials. Thus, the label has decided to restructure the production of its designs, reducing the waste of garments.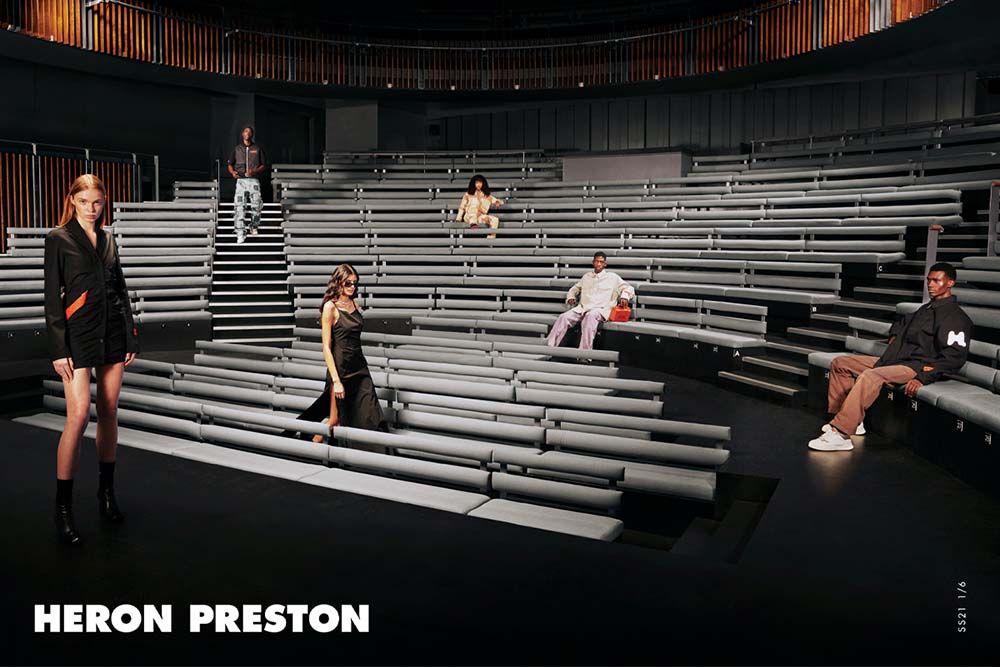 Given the circumstances in which the fashion world finds itself, Heron Preston defends the idea that "less is more" as an opportunity to refocus the direction of its collections. The firm really wants to give value back to the basics without leaving trends aside and always within the framework of sustainability.
All garments are made from organic cotton, while sportswear is treated with antibacterial technology and recycled nylon. It is evident that Heron Preston SS21 is taking a step forward with social commitment through the reduction of waste and the use of eco-friendly materials.
The collection contains fewer garments than previous collections, but of a higher quality. Denim jackets, baggy trousers, unstructured garments and open back shirts are all part of the minimalism he wants to convey.  The neutral tones used also reinforce the idea of simplicity with which the brand identifies itself. 
Heron Preston's distinctive workwear concept is present in the collection's accessories. Among them, handbags made of rigid materials inspired by work tool kits. The brand's orange logo also appears on all the garments, adding a touch of colour. The brand's ode to functionality.