READ IN: Español
As if the annual Spotify statistics weren't enough, the digital magazine The Pudding is launching a website that analyses your music style. Basically it's an algorithm that evaluates your bad taste and makes you bully about your listening habits on that platform. And of course, it adds sarcastic comments.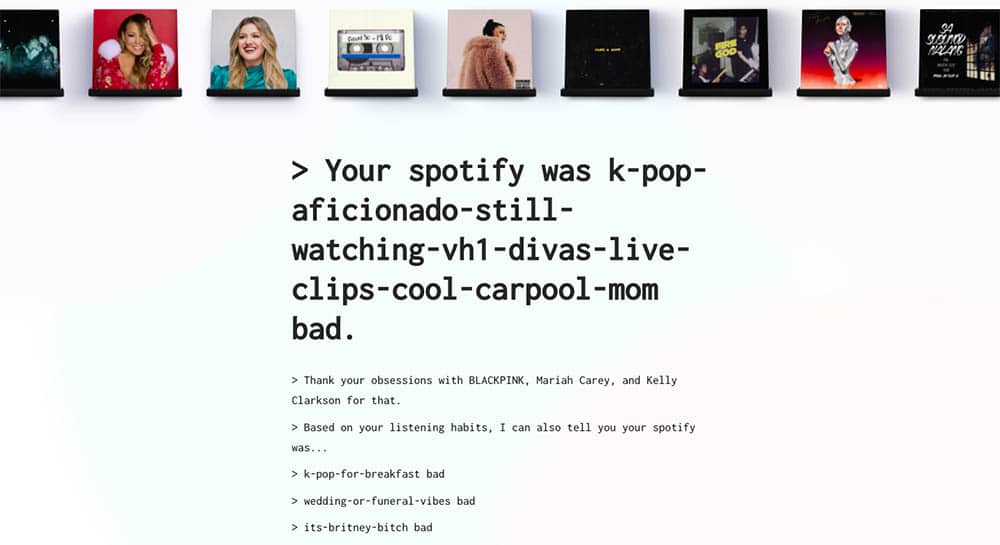 In another episode of things you never knew you needed, we introduce you to Judge My Spotify, an algorithm that analyzes your terrible musical taste. It's based on more than two million objective indicators of good musical taste that include reviews of Pitchfork. Plus recommendations from record shops and Reddit subpages you've never heard of.
Thanks to the most sophisticated artificial intelligence, created by Mike Lacher and Matt Daniels, we can now know whether we are music gurus or not. Here's how it works: analyse all your Spotify listings recorded over the last few years. Then you can create a glossary of your listenings, complemented by statistics that will help you decide how basic your musical taste is.
"You are basic at 38%. Most of your music comes directly from iHeartRadio. Drake… You're stuck in the early 2010 decade. You only listen to Obama era improvisations". That's one of the comments the Judge My Spotify is releasing after analysing you. Another contribution: "Oh, great, another Phoebe Bridgers fan… You've been listening to a lot of Phoebe Bridgers lately. Are you okay?"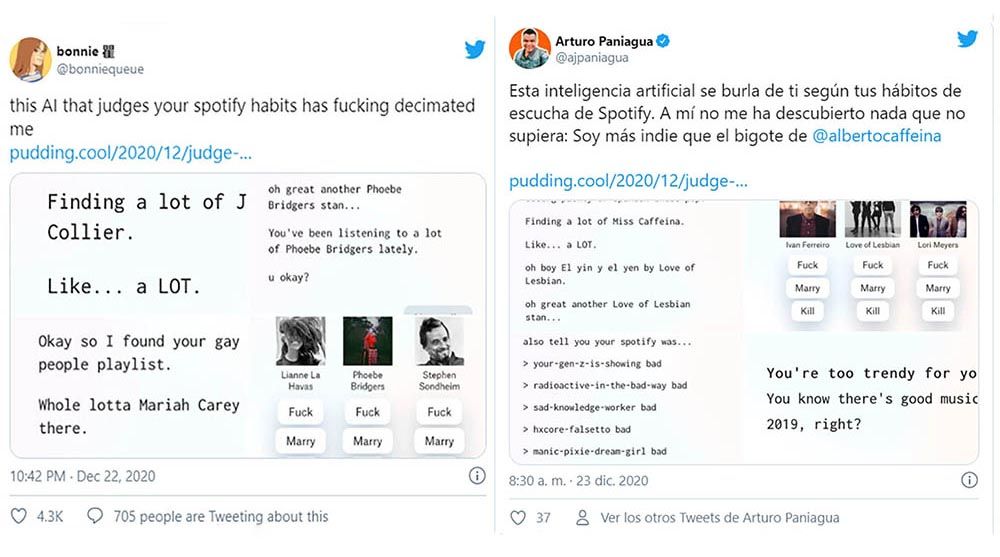 Another example of the results obtained by Judge My Spotify are those shared by the journalist Arturo Paniagua on Twitter. Thanks to him we discovered this website by putting it on social networks. In his case, the algorithm has concluded that he is "Another crazy fan of Love of Lesbian, maybe it's time to listen to something other than Miss Caffeine and that you can feel the Generation Z vibe".