READ IN: Español
Pablo Amores, the devil of TV according to deep Spain, comes from hell to burn the creative scene with his photographs, productions and tattos in hand poke mode.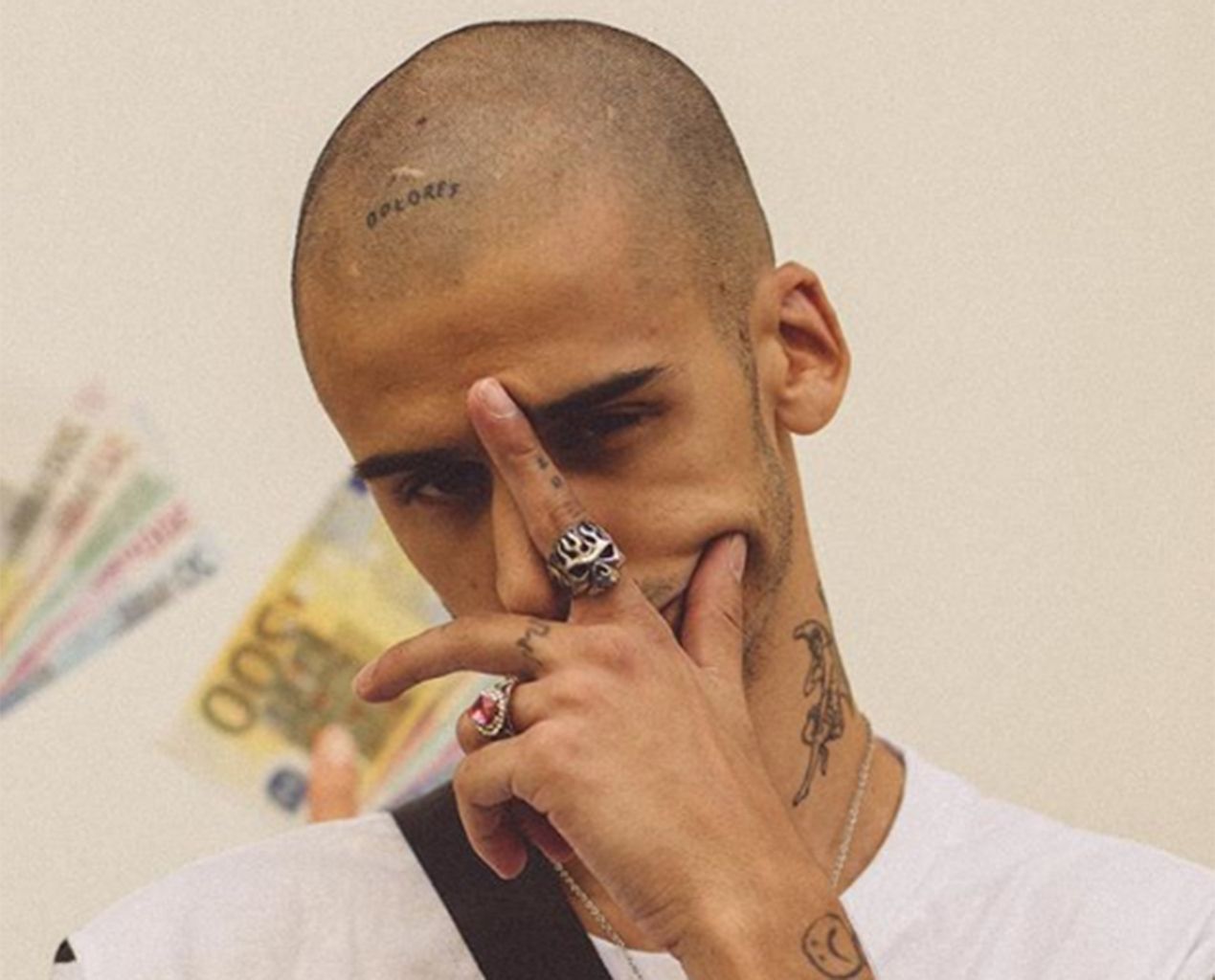 Since Pablo was accused of being a cocaine addict, a junkie, a sexist or a troublemaker when he visited his partner María on O.T's set, all the visual art of this sad boy has become known nationwide through an analogue lens and very html codes.
His crazy adventure began in a Youtube channel called 'Autoescuela Tatto', in which he tattooed his colleagues from the Madrid neomovida during the trip to his tours, etc. Later, he left the machine to start with the handpoke mode: a naïf roll that goes from pokémons, to Simpsons, passing by bratz, devils or angels drawn to the gincho. Check out this tattoos in: @pabloamores.eltatuador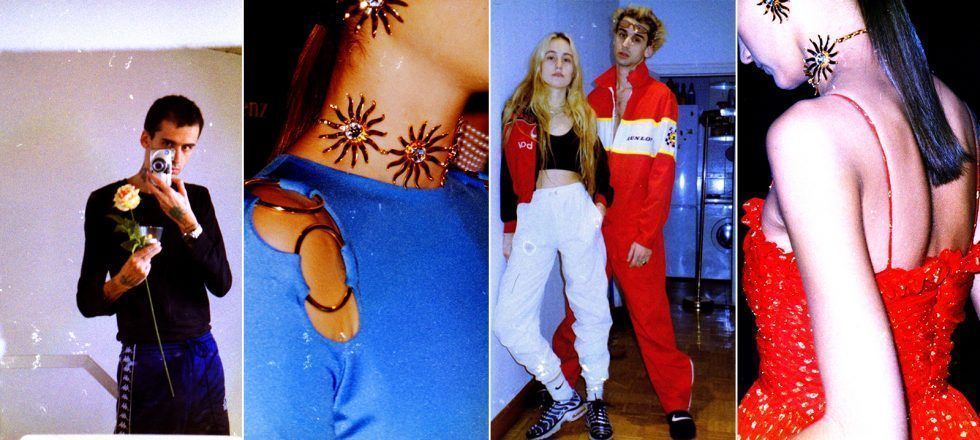 n the avi. folder of the digital artist we find pieces for the Madrid garage scene such as Nastys, Parrots -'A Thousand Ways' or Hinds, as well as the production for bands such as Trajano -'Algebra Opuesta' -, Alien Tango or Pool Shake -'Golden Smoothie' -. But he also worked in an audiovisual way on Yung Beef's first pinitos, creating surreal videoart, uniting experimental brutes, as if it were an update by Luis Buñuel. Also, in his portfolio we can find random moves like 'videoglitchs 3D' of goku or dragonball, like a video dedicated to Lil Peep.
The Parrots - A Thousand Ways
STOLN.EXE
In Pablo's jpg. archive, a whole range of photographs for María Escoté, a designer with whom he has been collaborating for some years, centred on the backstage frame, under that analogue lens, capturing all the details of the vibrant creations and models of the Escoté universe. The murcian also shoots in analog corners / buildings / architectures of places like Cartagena, Seville, Bilbao, Marrakech, Colombia or Madrid from an updated underground vision.
His recent creations include his facet as a designer for the firm Kotté in a collection they made with tattooists, in which he illustrates a kind of infernal dagger, thus connecting with the fashionsystem from an 'unsightly' bubble that can also be extrapolated to their looks. Using clubber / bakala codes he introduces accessories such as a usb as a necklace, a Yung Lean cami, Supreme x Nike Spectrum Plus in two different colours on each foot and a outsider outfit from Palomo Spain, experimenting with all the possibilities with which fashion and art can be elevated.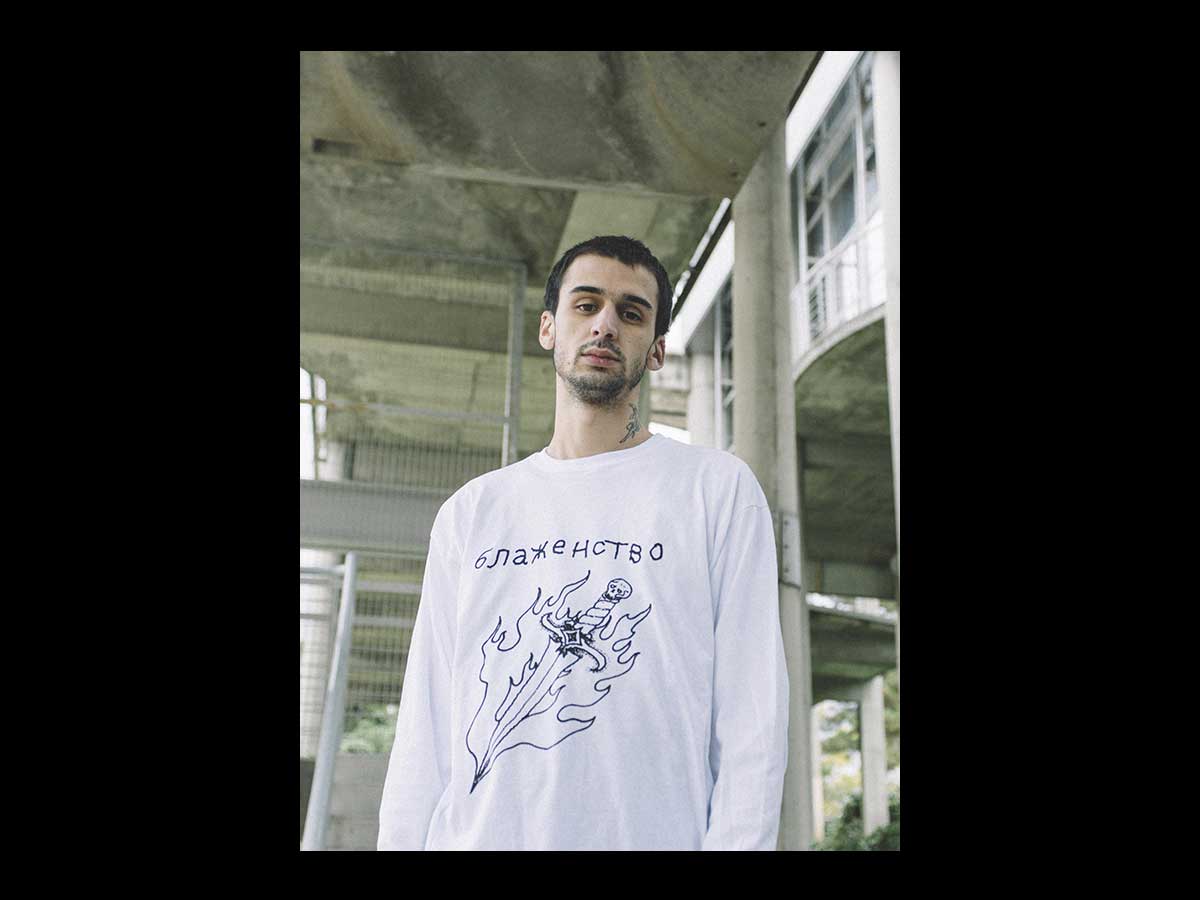 If you want to know more about the artist, you can visit: www.pabloamores.com.