READ IN: Español
Thanks to the global initiative #SAVETHENIGHT, Jägermeister presents a new collaboration, this time in the field of design. With the help of the Bilbao-based creative studio CUCHILLO, the brand presents the Jägermeister Core Vest, an accessory designed for night-time creative activists, digital beings who are always up to date and only need their laptop to bring the most innovative ideas to life.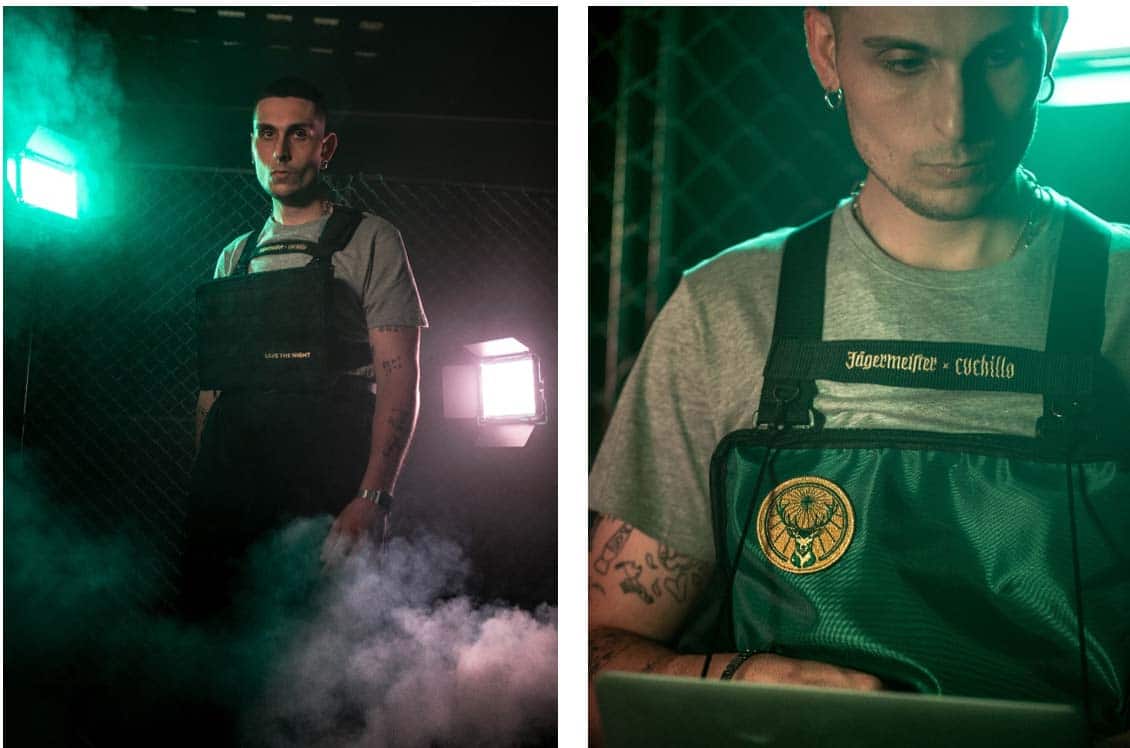 With a main compartment to carry a laptop up to 23x35cm always ON, the Jägermeister Core Vest draws on current trends in design and streetwear. It reflects an undeniable reality of our times: the need to be hyper-connected, to be present in two parallel universes, off and online, and between ourselves and our avatars. A statement of intent that shouts out loud that the future is digital.
Made of high-quality materials and in a limited edition of 130 units, this gadget bears the signature of CUCHILLO, the Bilbao-based creative studio specialising in opening up new perspectives through design and developing revolutionary digital concepts. Adding Jäger's personality and chromatic palette are practical functionalities such as a slot for earphones or a back pocket for other gadgets.
The Jägermeister Core Vest is an exercise in innovation, boldness and precision that achieves the goal of giving total freedom of movement to creatives on the go. And one last essential detail for heading into the night perfectly equipped: an insulated pocket for carrying a mini Jägermeister at the perfect temperature of -18°C at all times.
Let the ideas flow and let nothing and no one stop you on your way to creation: with the Jägermeister Core Vest there are no limits, wherever you go.