READ IN: Español
"Rabbit" is the 91.1 million dollars contemporary art sculpture that gives its author, Jeff Koons, recognition as the world's most sought-after living artist. Robert Mnuchin, the current owner of the work, acquired it last May 13 at the auction organized by Christie's in New York.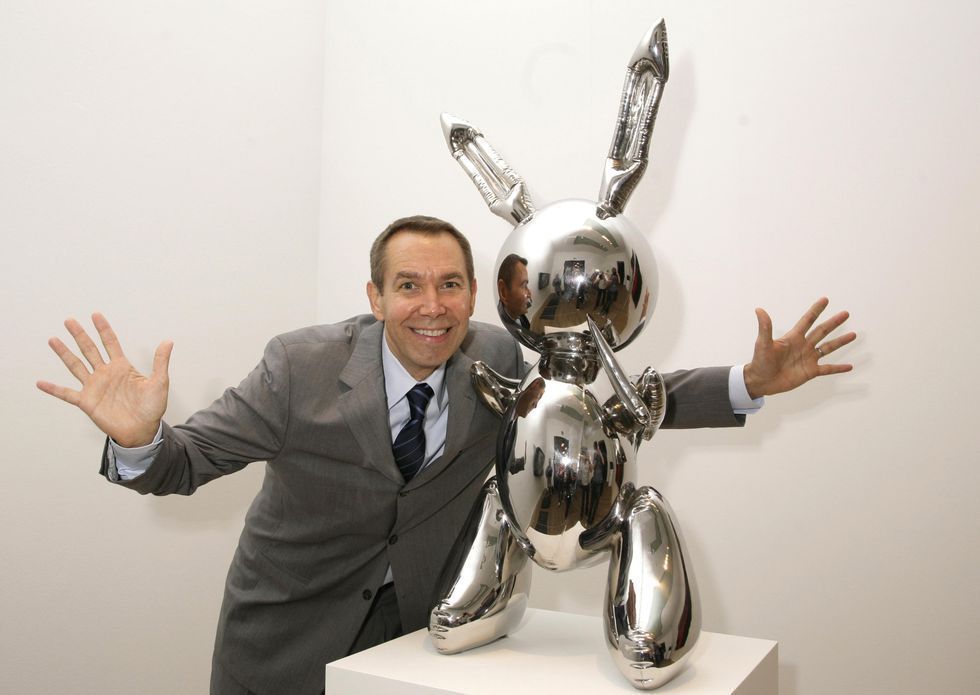 Jeff Koons is a 64-year-old American artist who trained at the Art Institute of Chicago and graduated in Fine Arts from the Maryland Institute College of Art, after completing his studies he worked at MoMA. In 1980, his life took a 360-degree turn, he began working at the New York Stock Exchange and art took a back seat as one of his biggest hobbies. It wasn't until the mid-1980s that his first individual artwork, "The Equilibrium Series", was exhibited at the International with Monument Gallery in New York.
Koons' style is considered by critics as both kitsch and commercial, being classified as neo-pop or post-pop. "Rabbit" was conceived in 1986 along with three other works, this is the first copy that is in the hands of a private individual, the rest are distributed by the museums of Chicago, Los Angeles and Qatar..
"Rabbit" is considered one of the icons of 20th century art. Approximately one metre high, it is made of stainless steel, a faceless rabbit sculpture that appears to be both heavy and soft at the same time. The work has only seen the light on two occasions; the first in 1988 during the exhibition at the Fredericianum Museum in Kassel, Germany, and at Christie's auction in New York where it was purchased by art dealer Robert Mnuchin.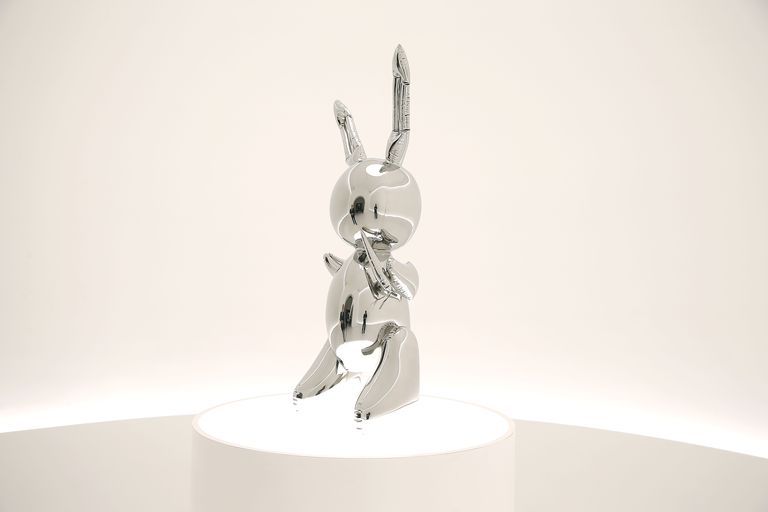 In 2013, Jeff Koons was already recognized as "the world's most sought-after living artist", with his work "Balloon Dog" sold for 52.1 million dollars. Subsequently, the British painter David Hockney reached the record with "Portrait of an Artist", also auctioned for 90.3 million dollars at Christie's auction last November. Six months later Koons snatched his first place again.
In Spain, we can enjoy one of Jeff Koons' well-known works, "Puppy", the famous giant flower puppy located at the entrance to the Guggenheim Museum in Bilbao.