READ IN: Español
With Deanna and Laura Fanning constantly exploring the most extravagant universes in order to find a translation to their ideas, after traveling through a world of spirits and goddesses in their last collection, for FW20 the British sisters go deep on a futuristic yet classic imaginary, combining the best sides of these two concepts.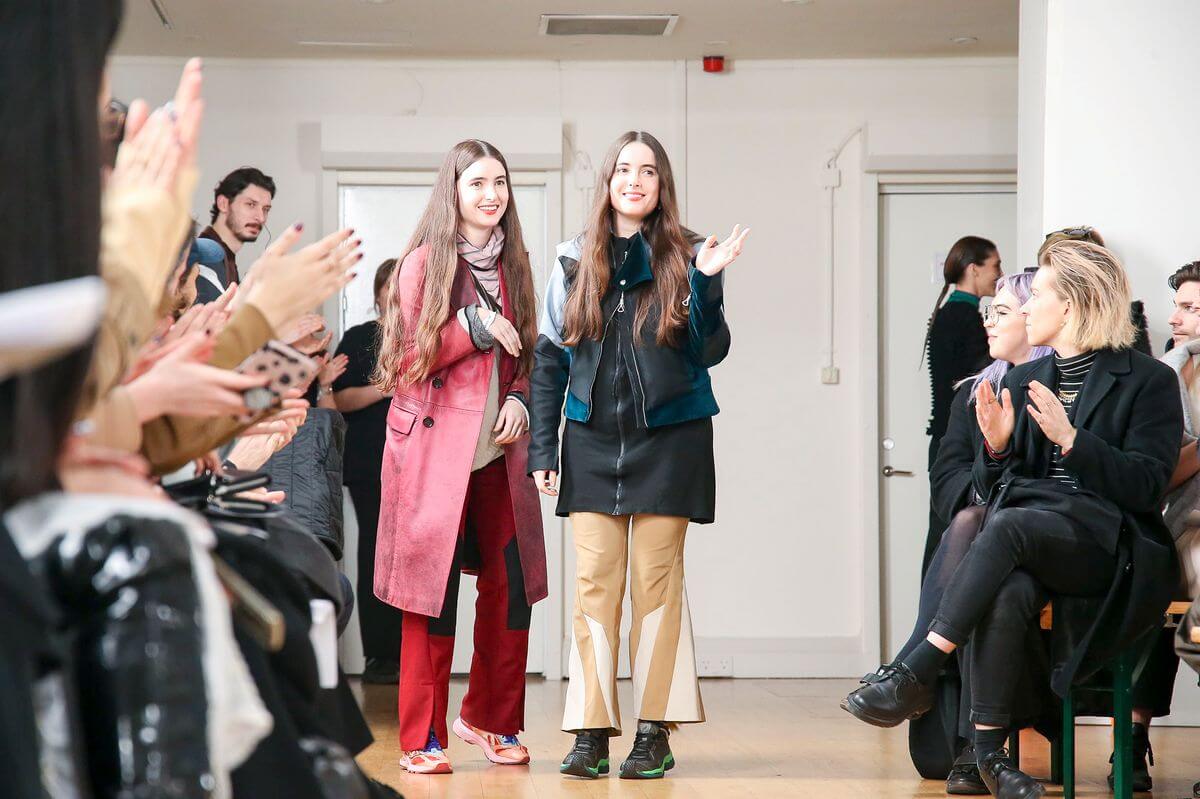 With a range of proposals based on women's essentials, the young designers brought their extravagant vision of V-necks sweaters, fur coats, oversized jackets and khaki tailoring to name a few. Their tacky input to the industry is very recognizable these days, having a prominent space in their generation's most inspiring creators.
Kiko Kostadinov brings the "fifth dimension" to LFW in the most handcrafted way possible. The eclectic aesthetic from the pieces comes from an almost artisan work for some of the designs, making the perfect balance between tradition and modernity. Pintucking diagonal segments of a slip dress into a fluid cascade of textures, embroidering conical pulls into trousers and tops and knitting sweaters into twisted patterns that make your brain collapse are some of those by-hand creations the Fanning sisters worked on for the upcoming cold season.
And of course, their accessories are the perfect match for any of the offerings this FW20 Kiko Kostadinov puts on the table. The same swirling designs and patterns from the clothes are applied on the bags. In this occasion, the British designers have teamed up with Medea (@medeasisters) as if a couple of twins wasn't enough for this equation.
And for the footwear, ASICS is back with new stuff, proving their connection is really strong and that both firms are very comfortable working together. This time we could see a golden and a black silhouette, both with GEL cushioning exposed in the midsole and rubber sole coming over the upper on the forefoot.  Both designs are the less crazy ones they've done recently but still absolute "must cop".
From ancient goddess to the 5th Dimension. Ain't it Fanning?