READ IN: Español
Next year, Levi's® will celebrate the 150th anniversary of the iconic 501® jean, one of the most enduringly stylish garments in the world and a global icon with a prestigious history. That's why the world's best-known jeans brand has been making special releases of this model for a few months now, and now it's the turn of the exclusive "crazy legs" edition.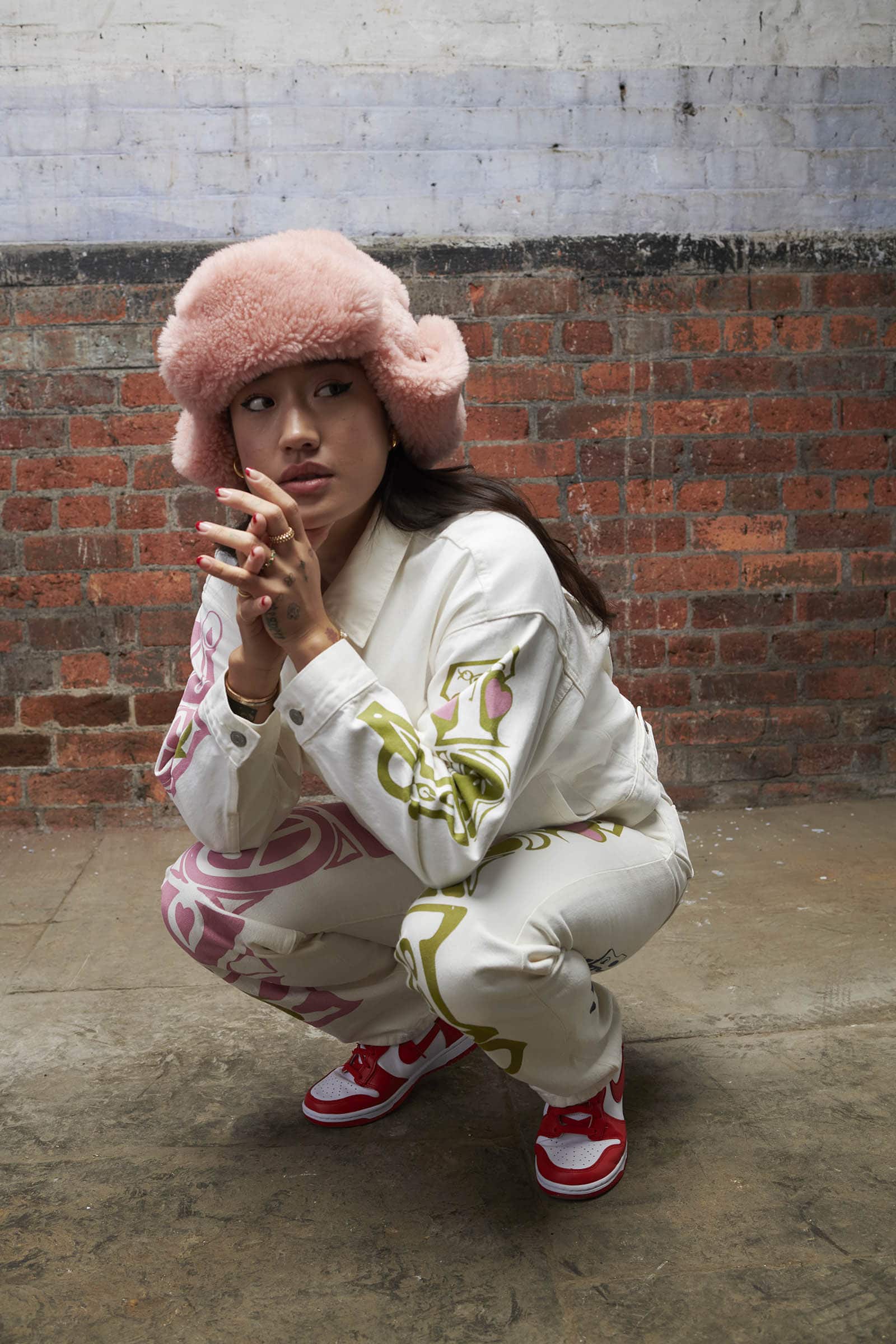 With its button closure, straight leg, and Red Tab on the back pocket, the 501® continually evolves based on current trends and culture. The iconic icon is a blank canvas for self-expression and, above all, a catalyst for change in the way we dress. It helps us understand how such a simple piece can be the differentiating element in anyone's personal style.
This year Levi's® celebrates the 149th anniversary of the iconic jean on 501® Day, May 20. To commemorate this historic date they are introducing a very special and groovy edition of the 501® jeans, taking inspiration from an iconic moment in American television history.
In the second half of the 1960s, America surrendered to an original and irreverent television show that intelligently and sarcastically tackled the most controversial issues in American culture.
American Sketch Comedy Television's legendary Laugh-In, which ran from 1967 to 1973, featured numerous American stars, most notably Goldie Hawn. With her provocative and biting sense of humour, the actress posed in amusingly decorated jeans and body paint, making the audience laugh, and became known as "Crazy Legs".
Levi's® today revives the spirit of those "Crazy Legs" jeans, and the graphics Goldie Hawn wore during the comedy sketches, by introducing a special edition 501® jean. The fun, uncomplicated spirit of the "Summer of Love" era is captured in the illustrations and phrases printed on the jeans.
printed on the jeans.
Available in men's and women's versions, with the words "Love" and "Trip" painted on the front and "Zippers" on the back, the new 501® "Crazy Legs" jeans are an authentic and faithful reproduction of the jeans found in the Levi's® archives in San Francisco. In addition to the jeans, Levi's® fans can complete the look with a Trucker Jacket and matching T-shirt. A landmark from the past, revisited and updated according to today's trends.
Peggy Gou, artist, producer, DJ and cultural icon of the Berlin scene, is now presenting the special limited edition Levi's® 501® "Crazy Legs" jeans to celebrate the 149th anniversary of the first jeans in history. 501® "Crazy Legs" jeans to celebrate the 149th anniversary of the first jeans in history. In addition, Peggy Gou is one of the ambassadors for the new campaign campaign celebrating the timeless style of Levi's® 501® jeans, which Levi's® recently unveiled.
Now… you can buy the latest Levi's® 501® jeans that represent the past, present and future here.