READ IN: Español
J.W. Anderson is first and foremost a master of his field. A designer lends himself to current and future trends, but Loewe's creative director is on another level. Maintaining his independent and unique label. The British couturier is not due to fashion but to the craftsmanship that conceives it. His attention is not only focused on the result, but also on the importance of the creation process.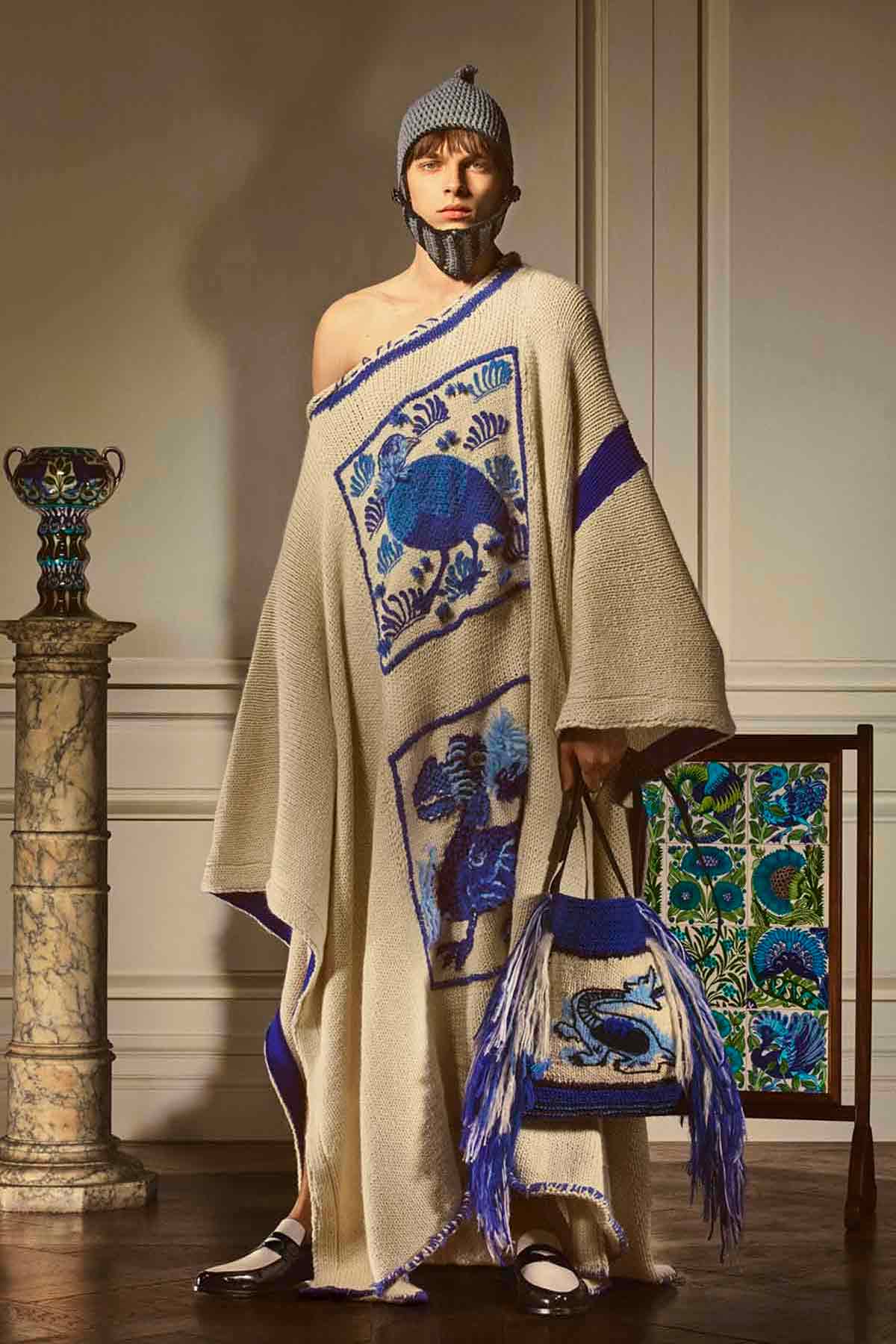 Anderson is inspired by the work of William De Morgan, an English novelist and potter from the mid-eighteenth century. De Morgan was a pioneer in the carving and manufacture of tiles, he also stood out in his design using popular motifs from the Middle Ages. Arabesques and fantastic creatures created intrinsic patterns by arranging several in mosaic. A laborious and quality craftsmanship.
Loewe confers the illustrations of William De Morgan to the various pieces of the capsule collection. Large mosaics are transferred to bags and coats, while knitwear and scarves are hand-stitched. The fashion house expert in leather goods continues its work on leather accessories covered with feathered drawings, peacock flowers of the potter De Morgan.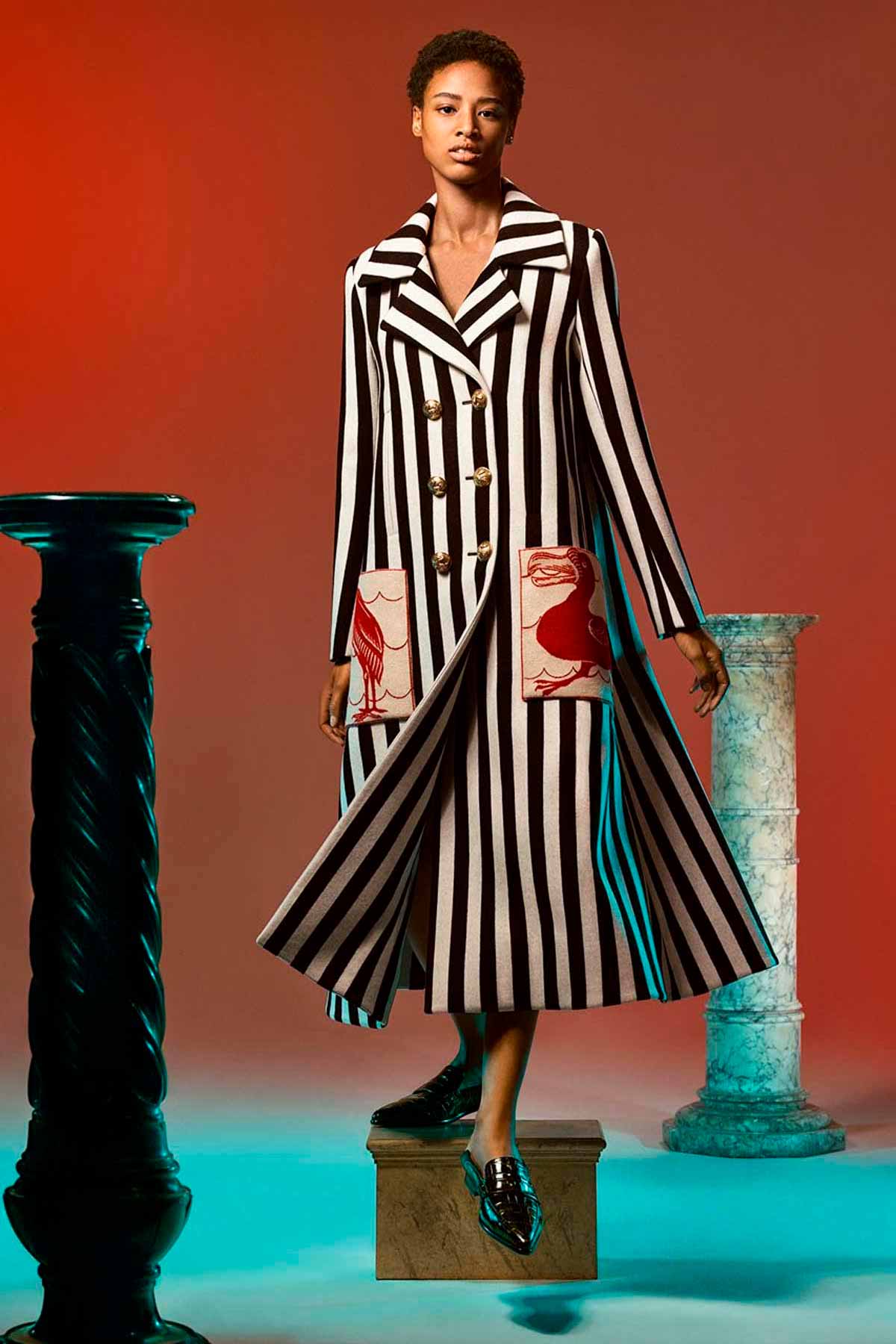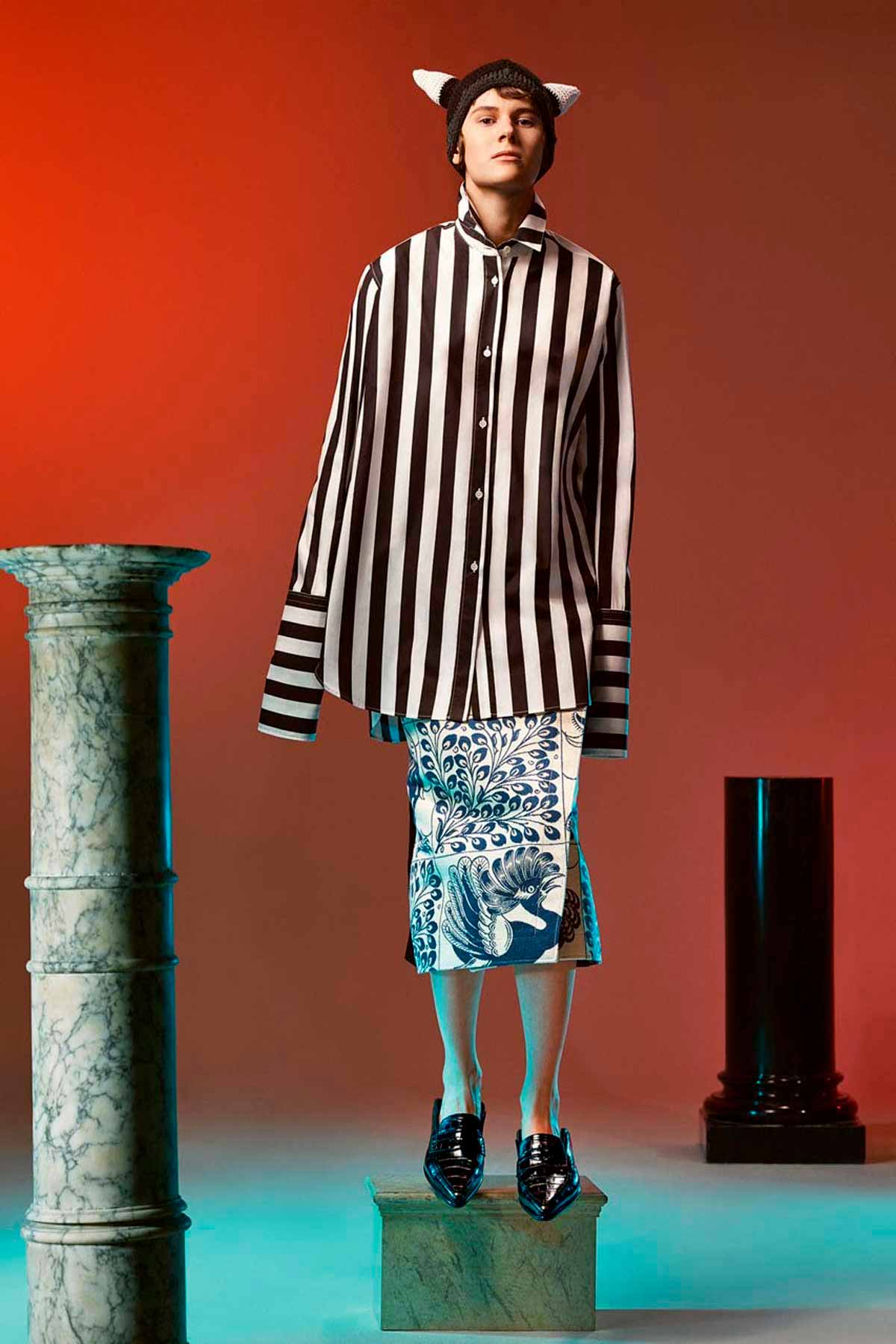 The collection features a black leather jacket with a crimson dodo engraved on the back and a peacock printed gabardine in indigo, cerulean and green. Loewe conceives a playful, colorful and textured world to dress both men and women. The new pieces of the Spanish house propose a liberation of the mind where the magical and fantasy is intermingled with everyday life.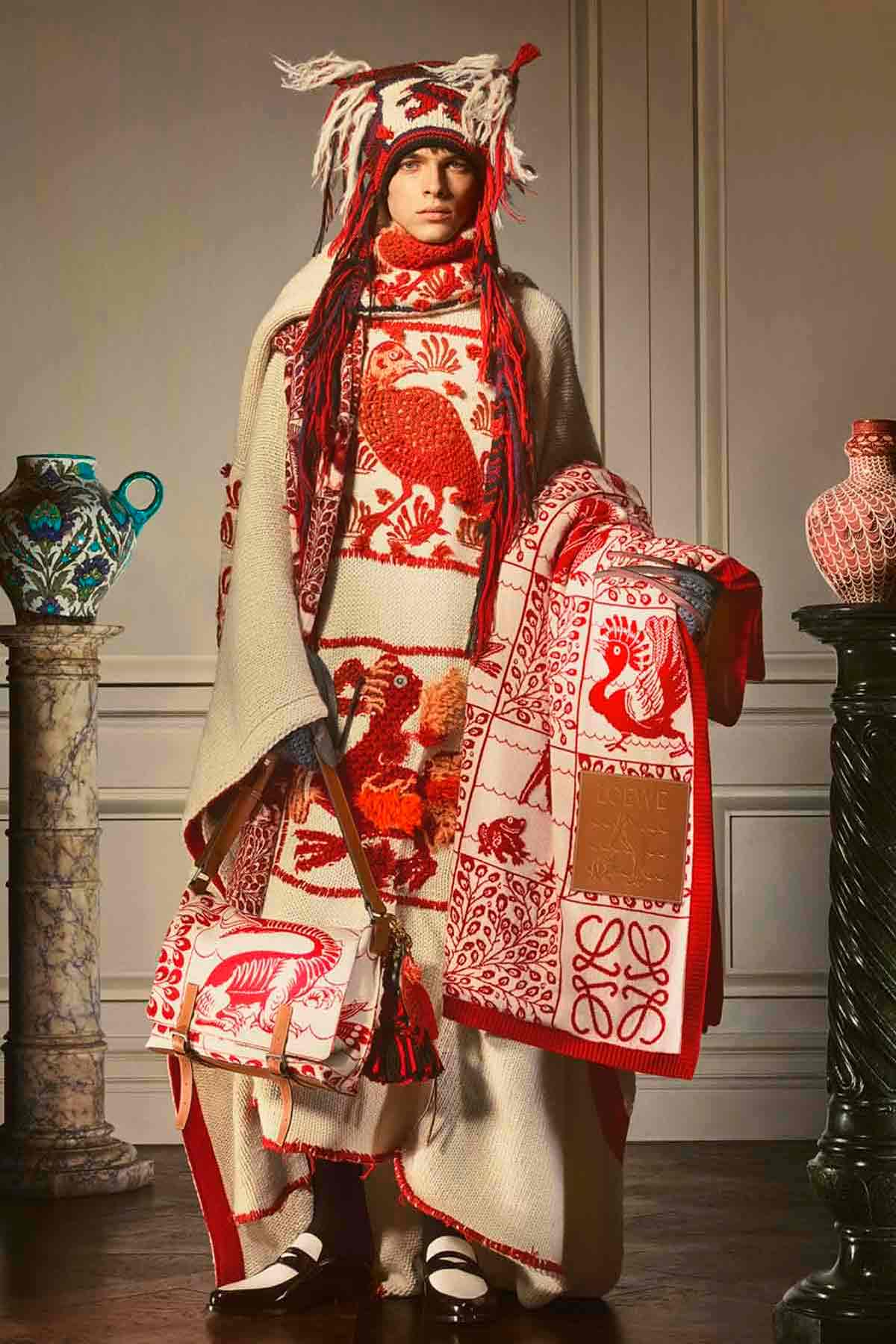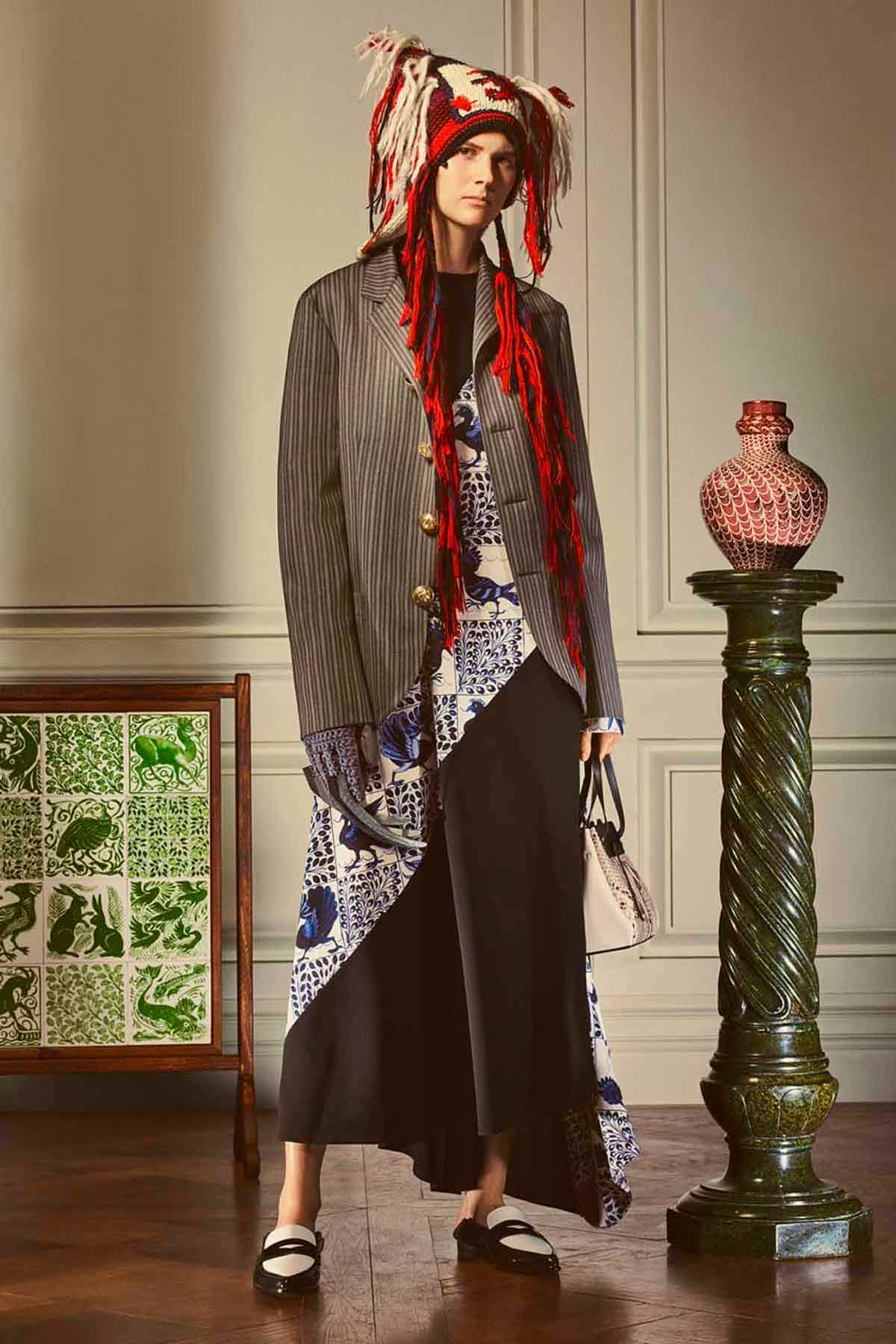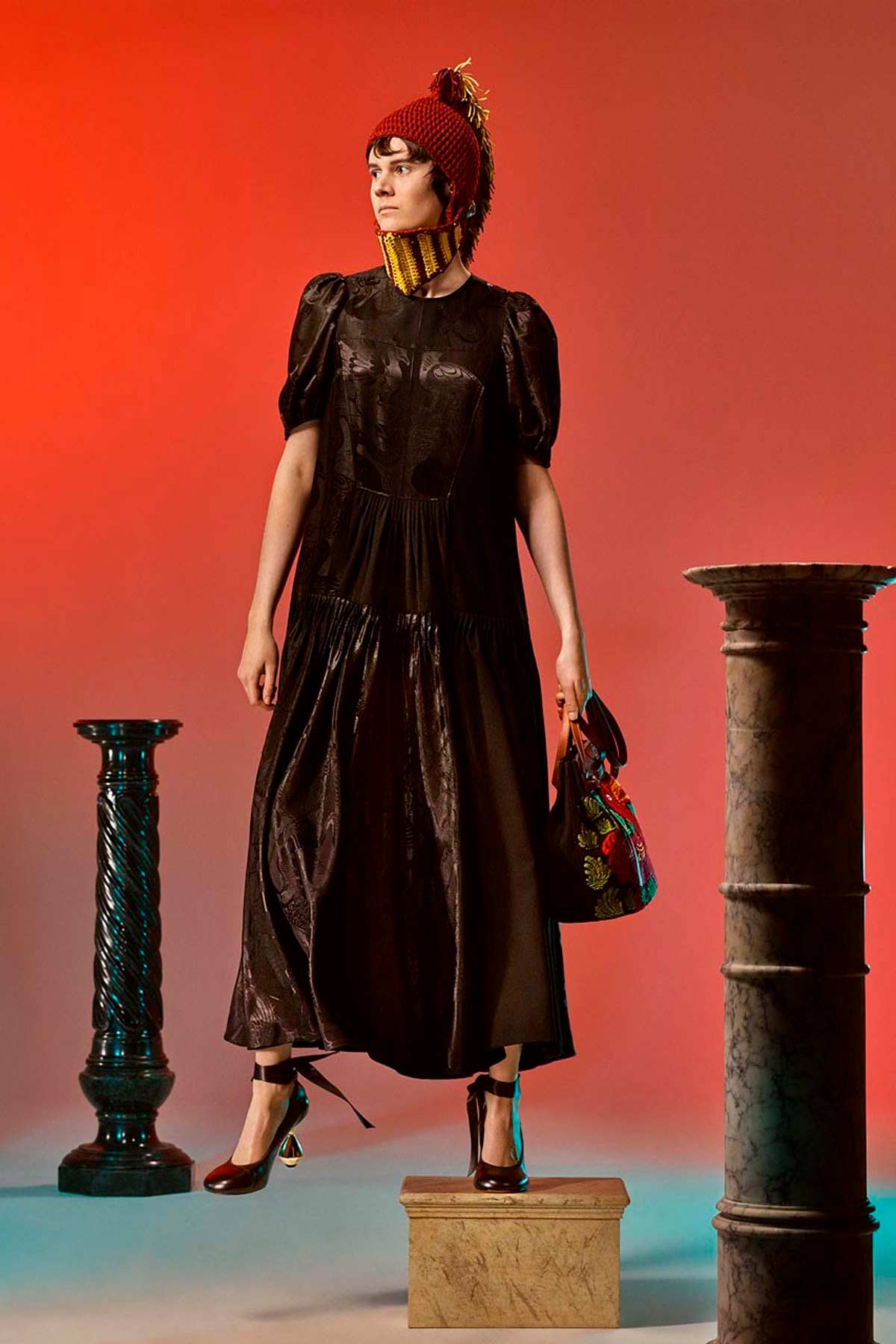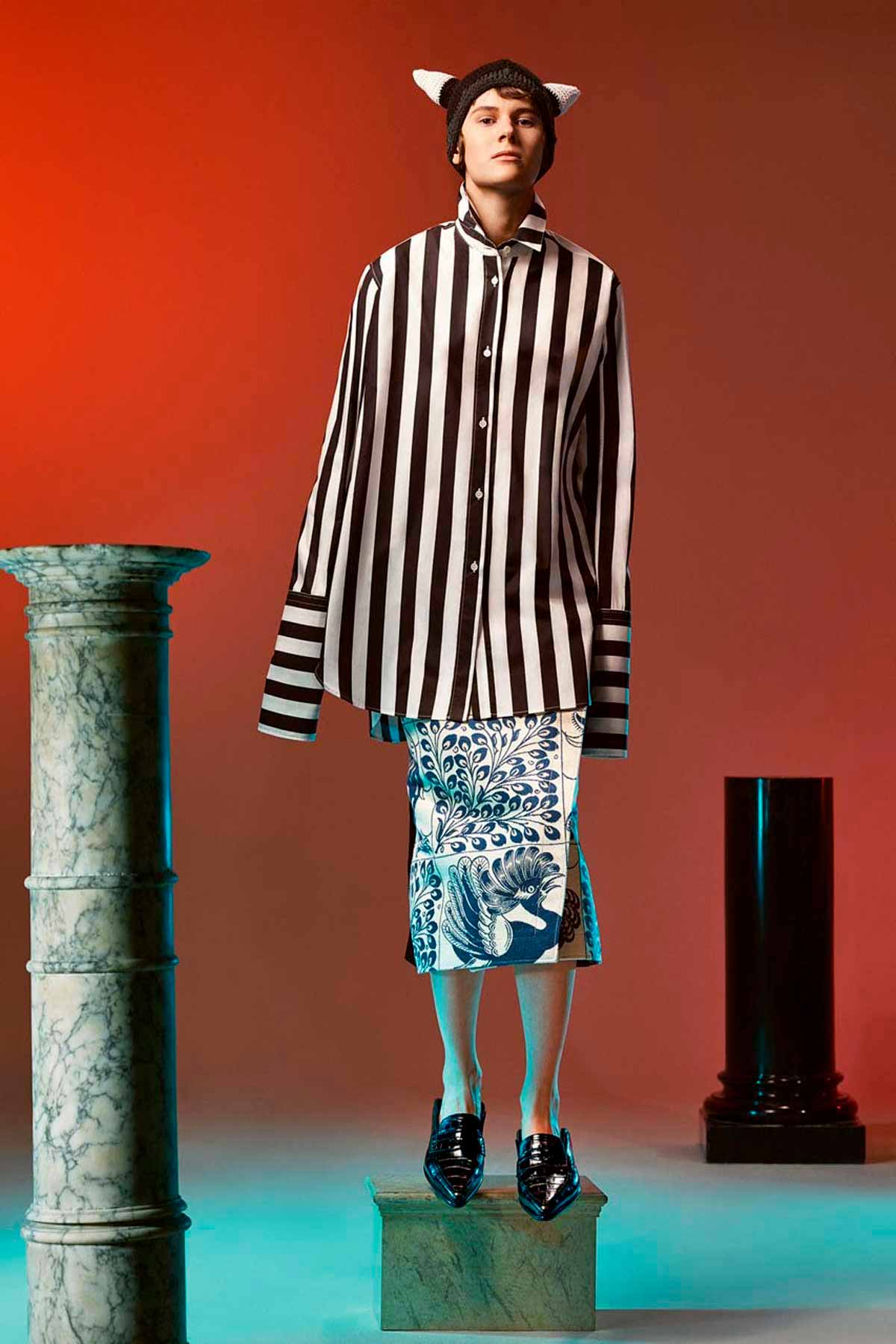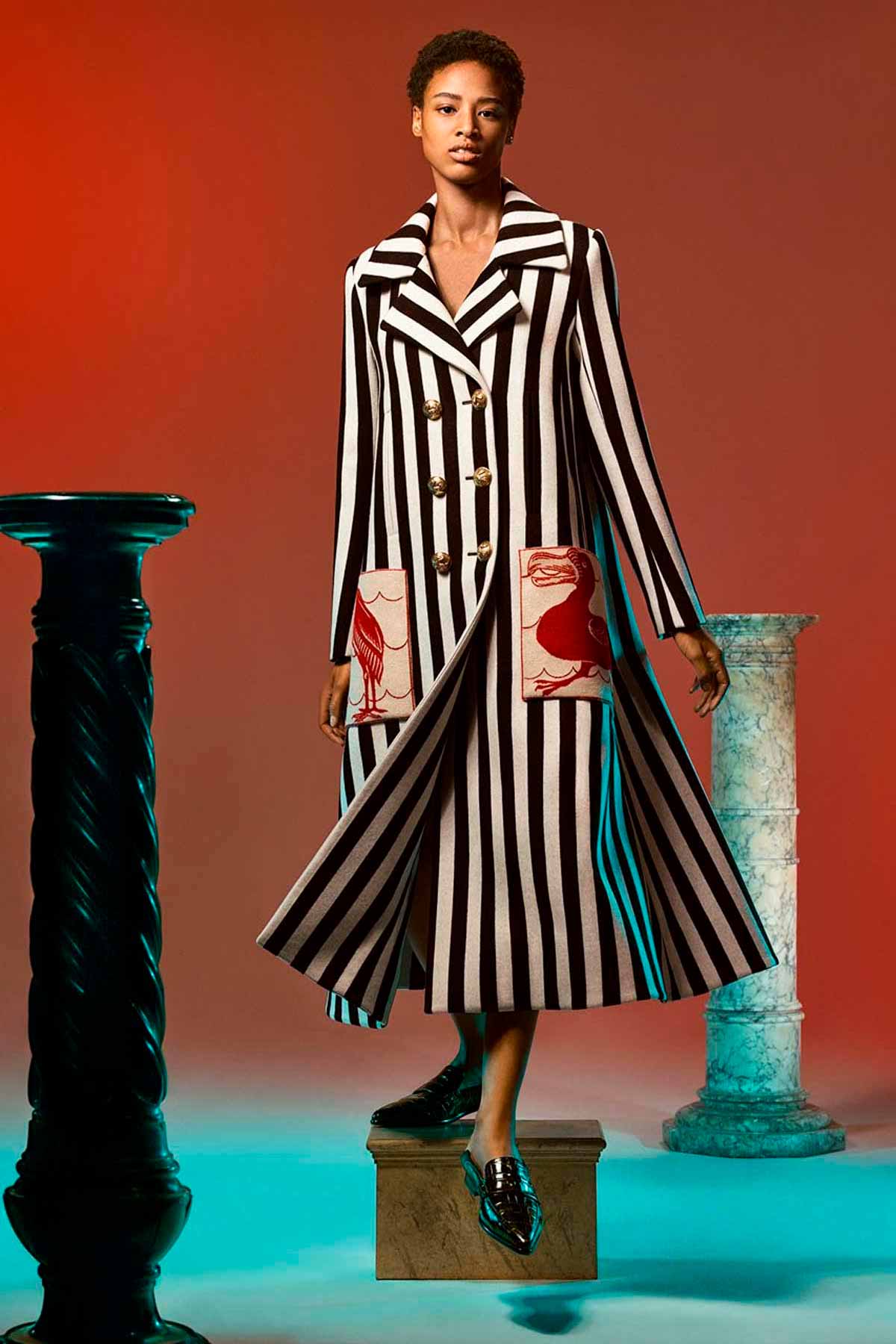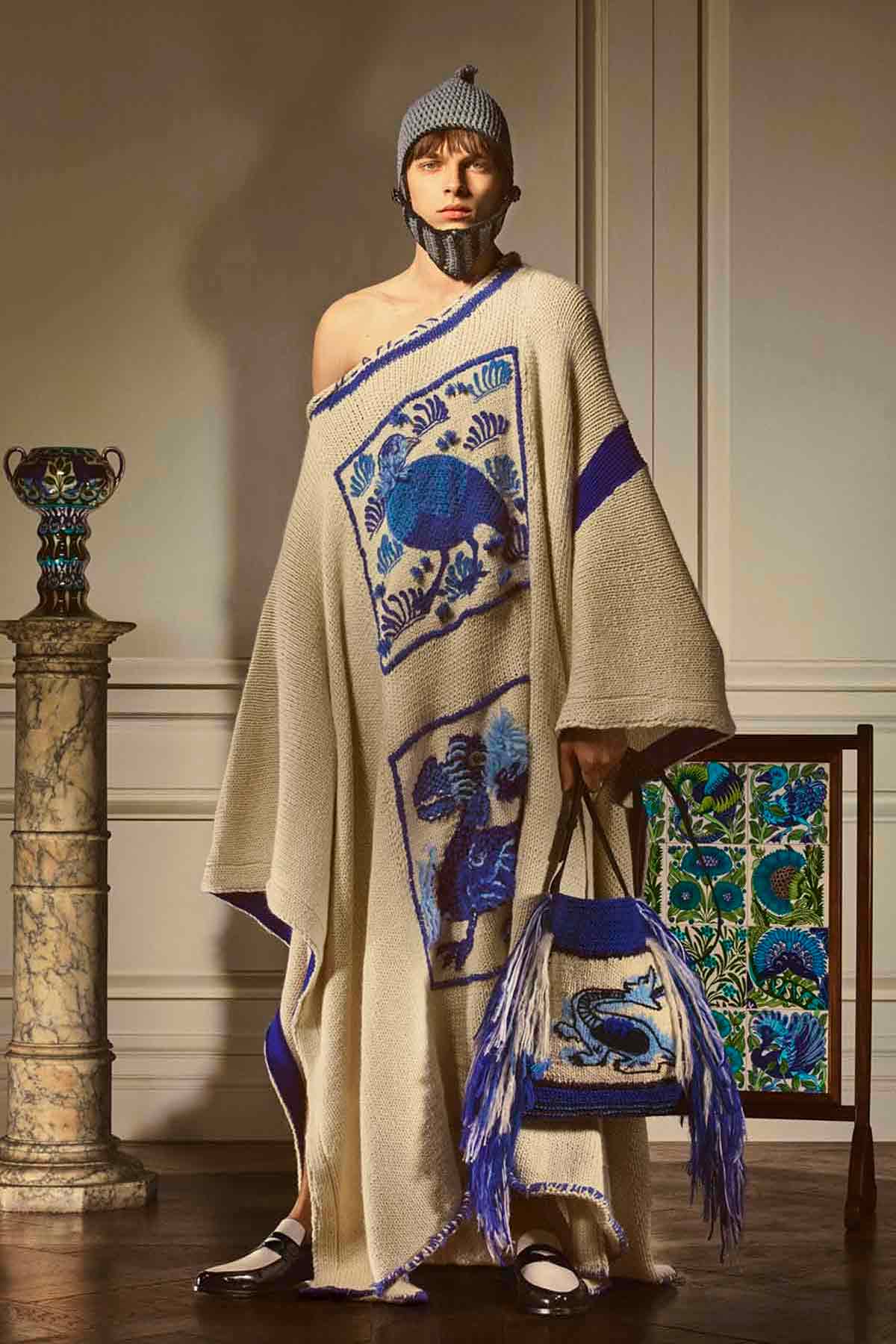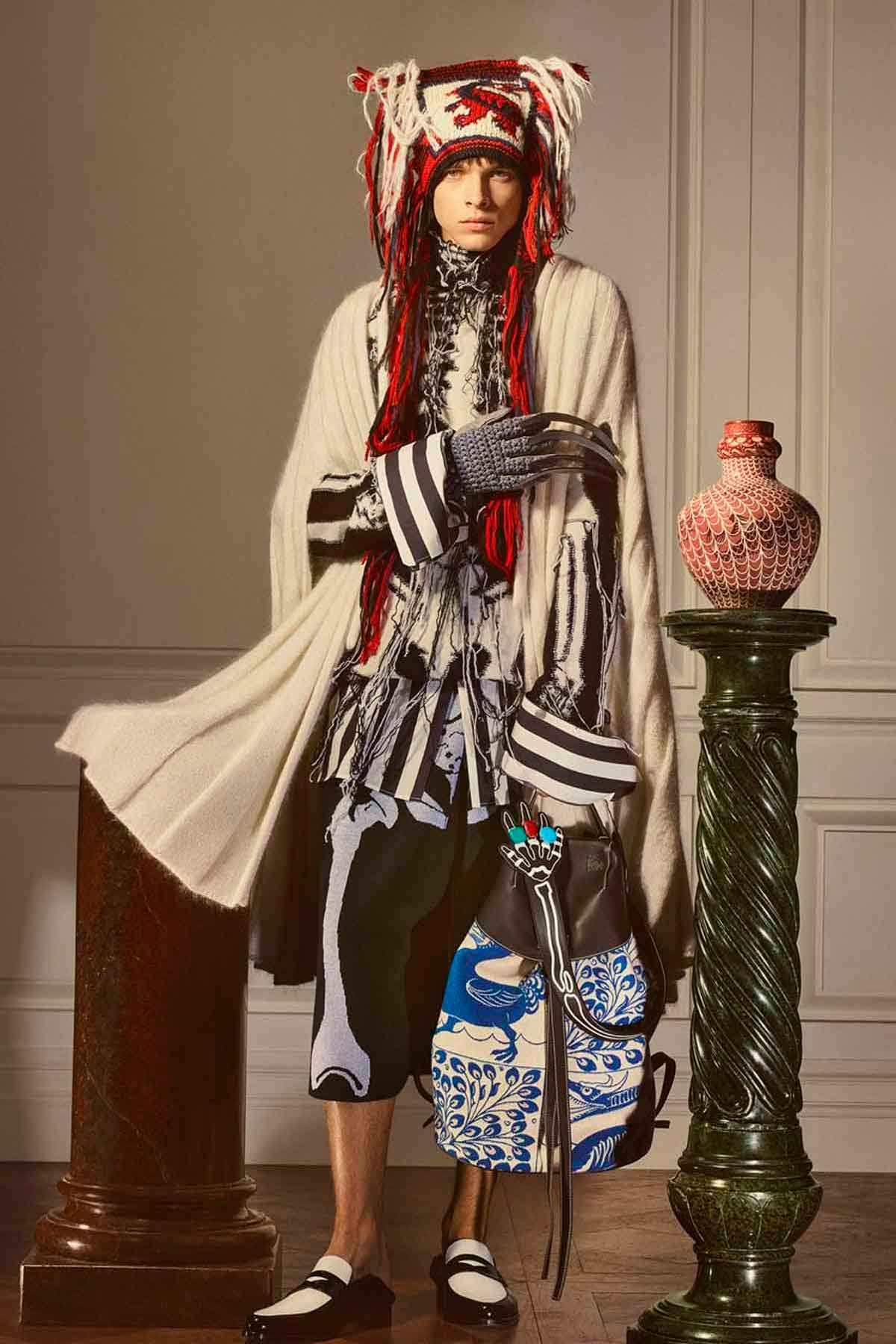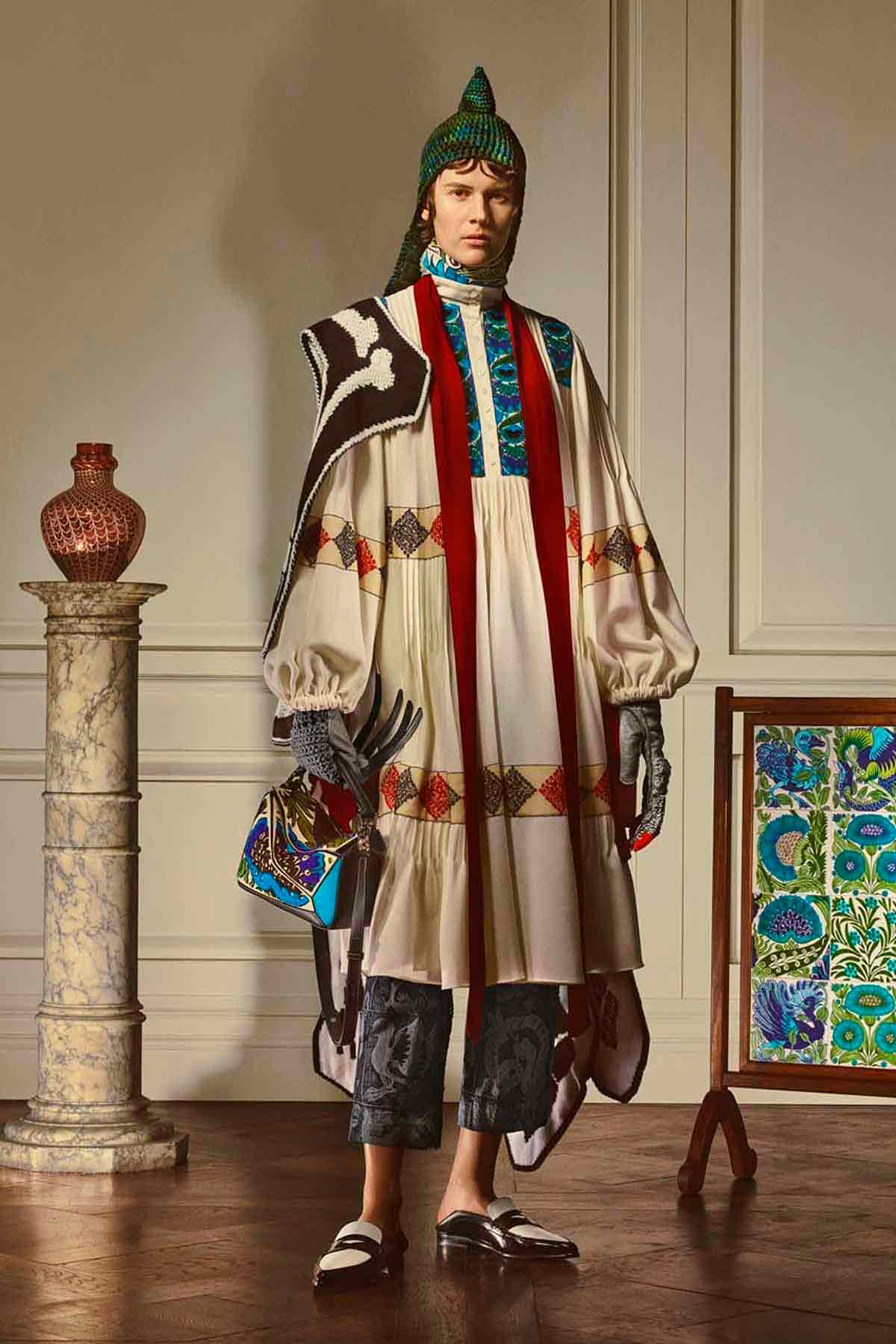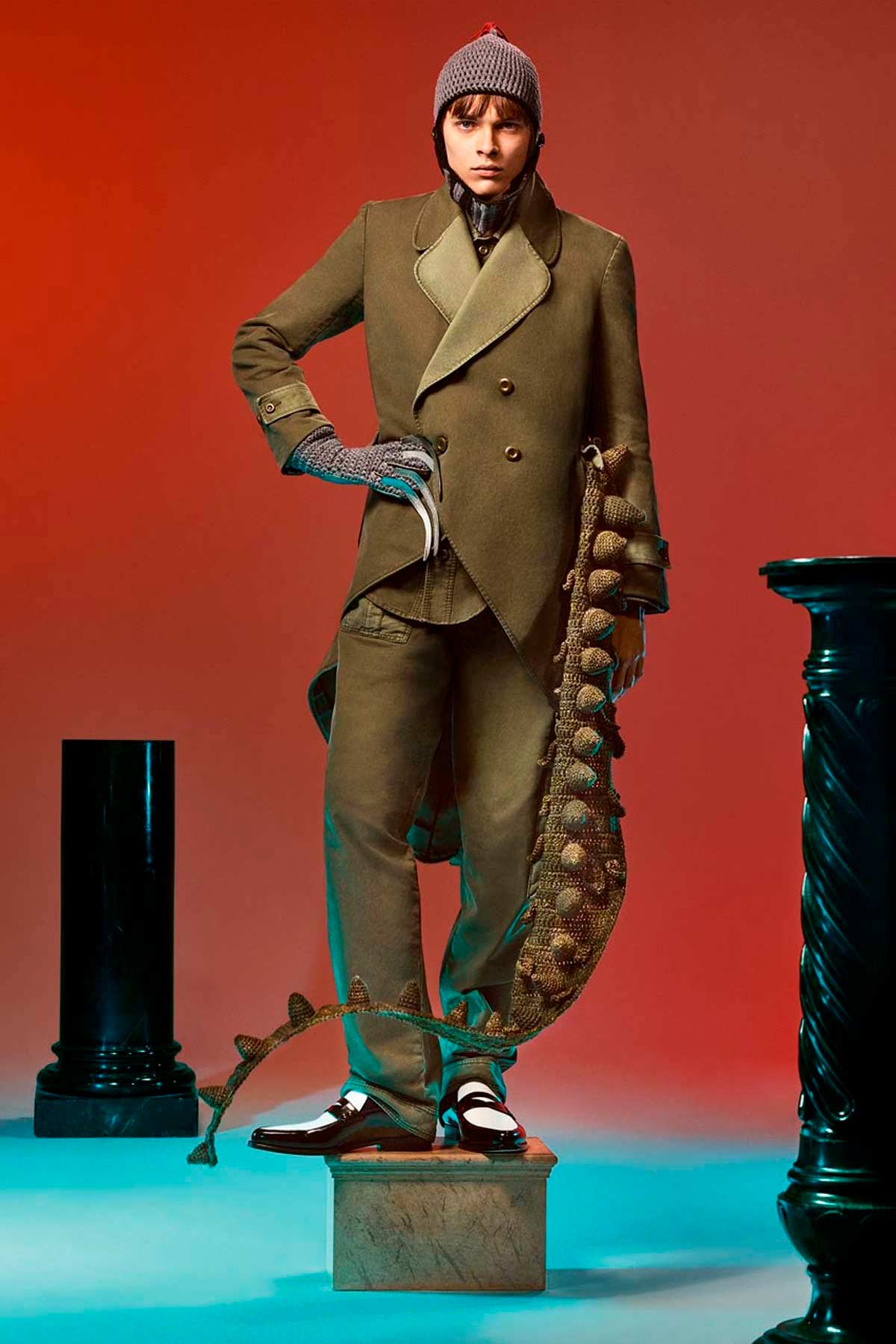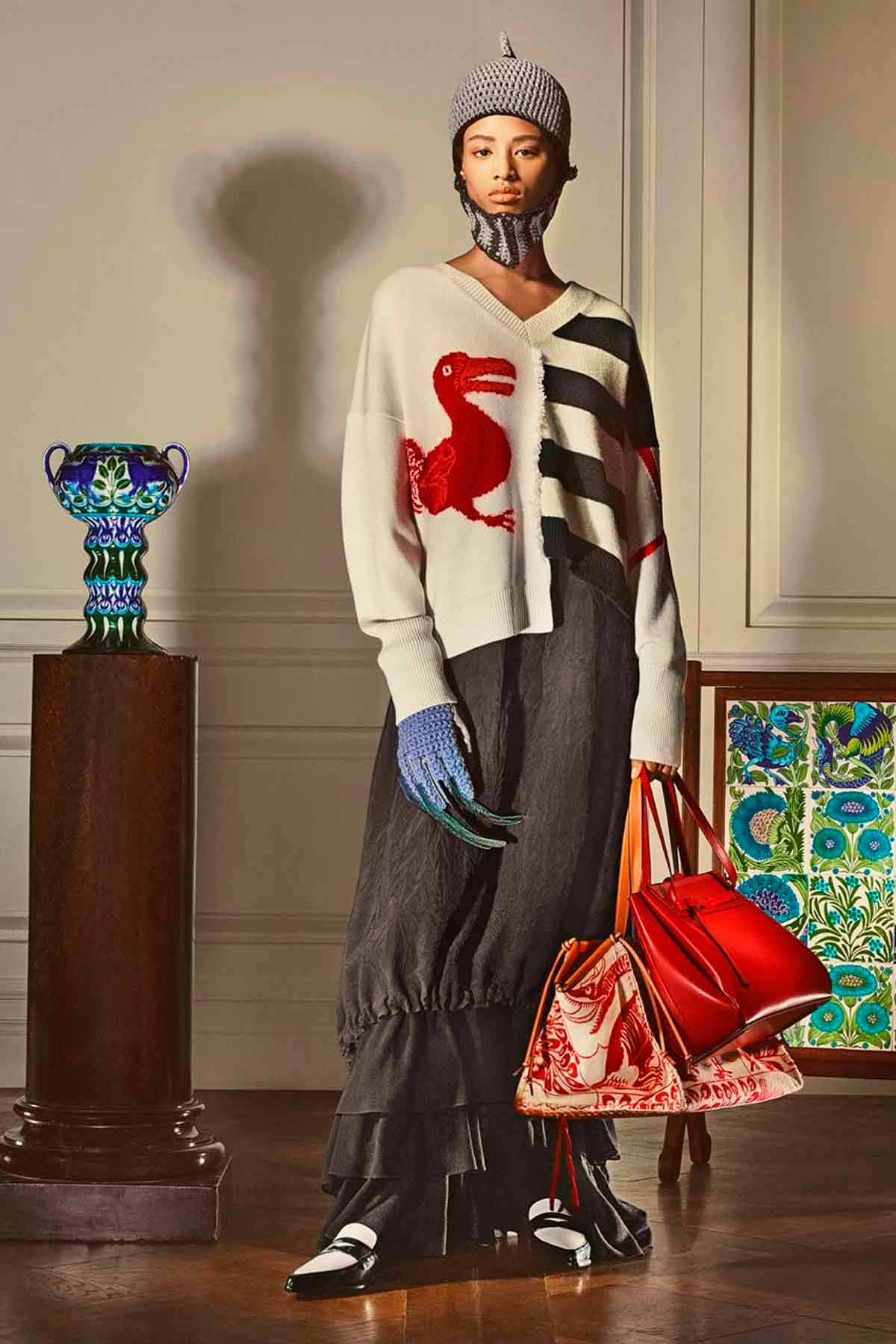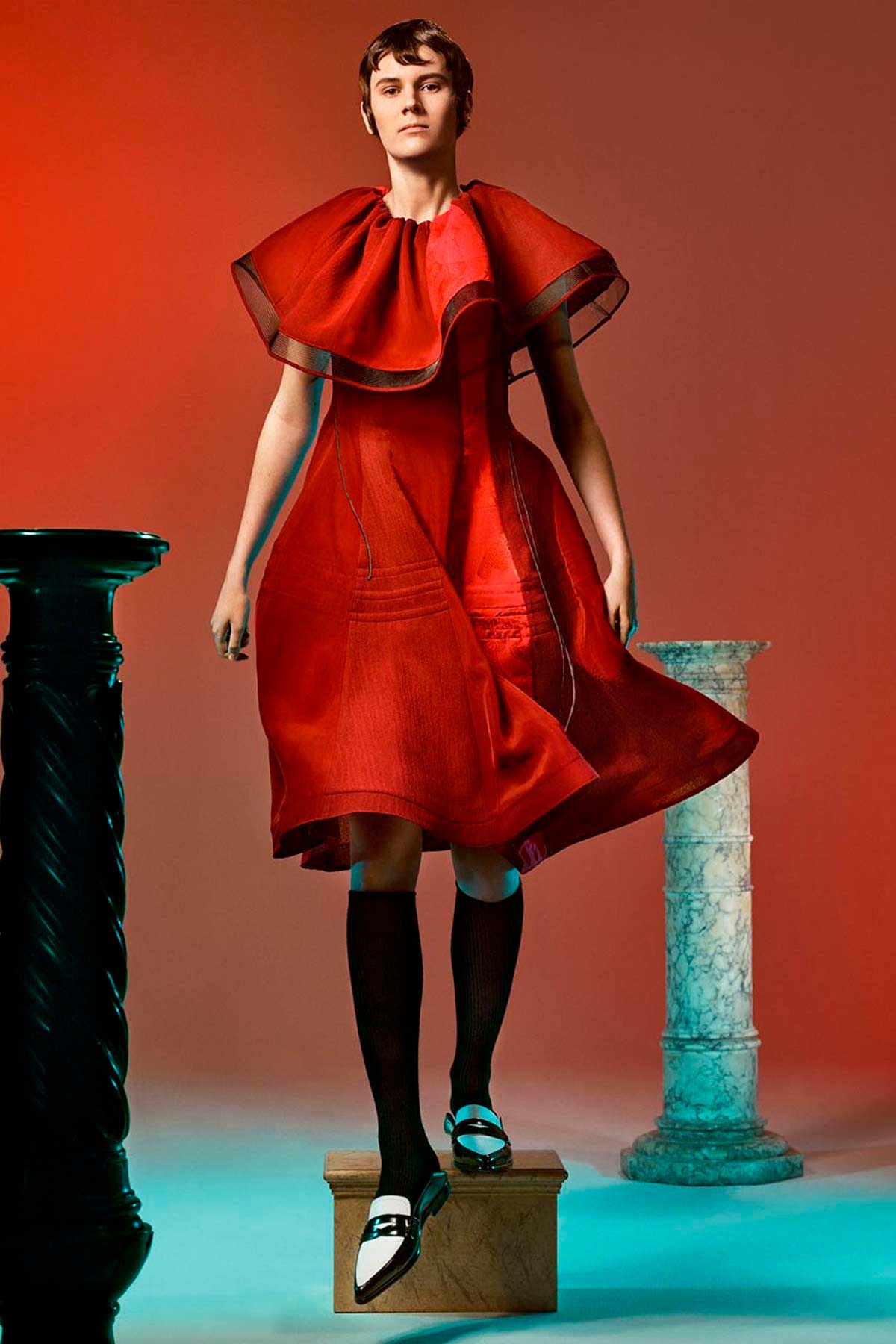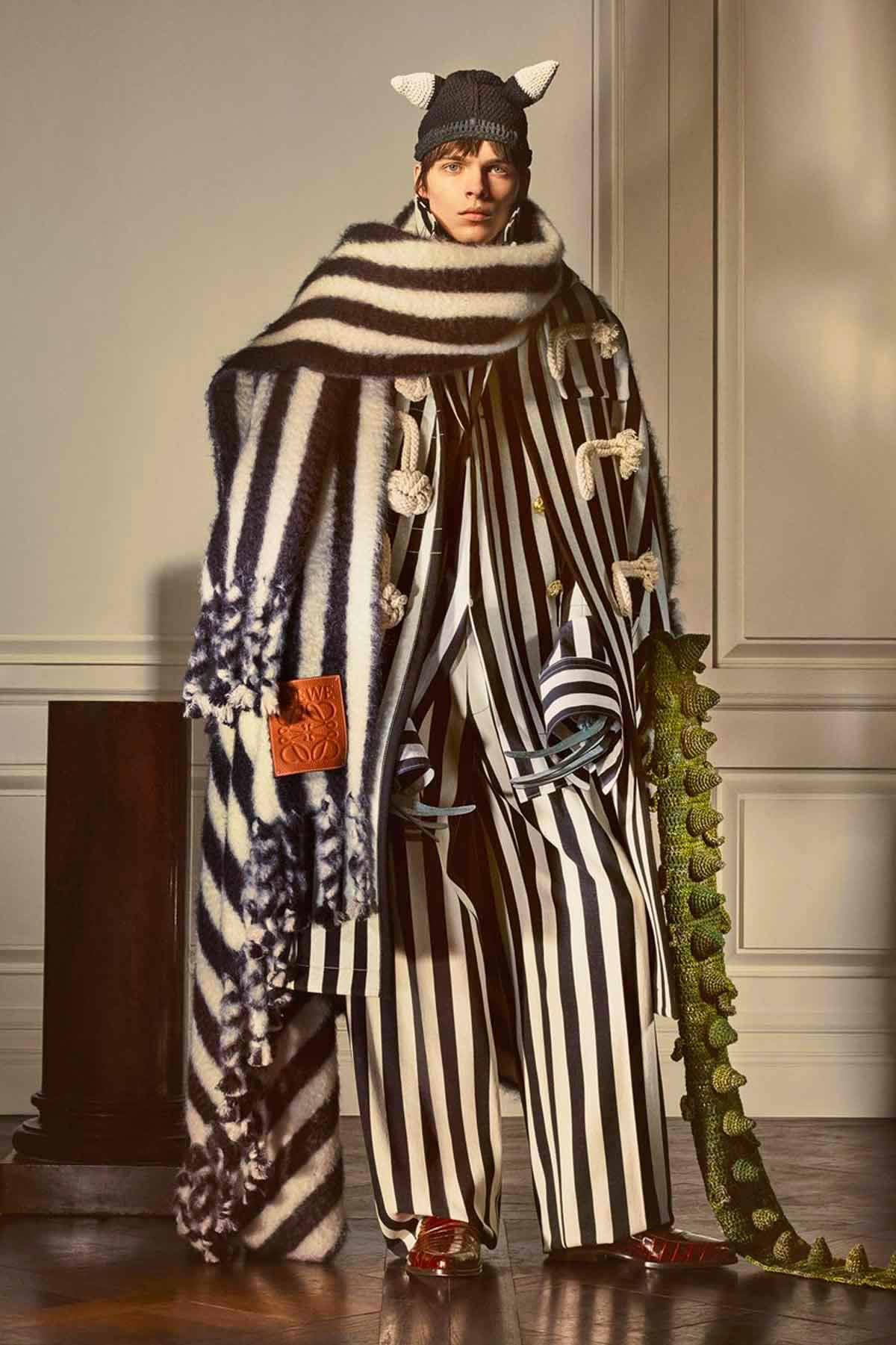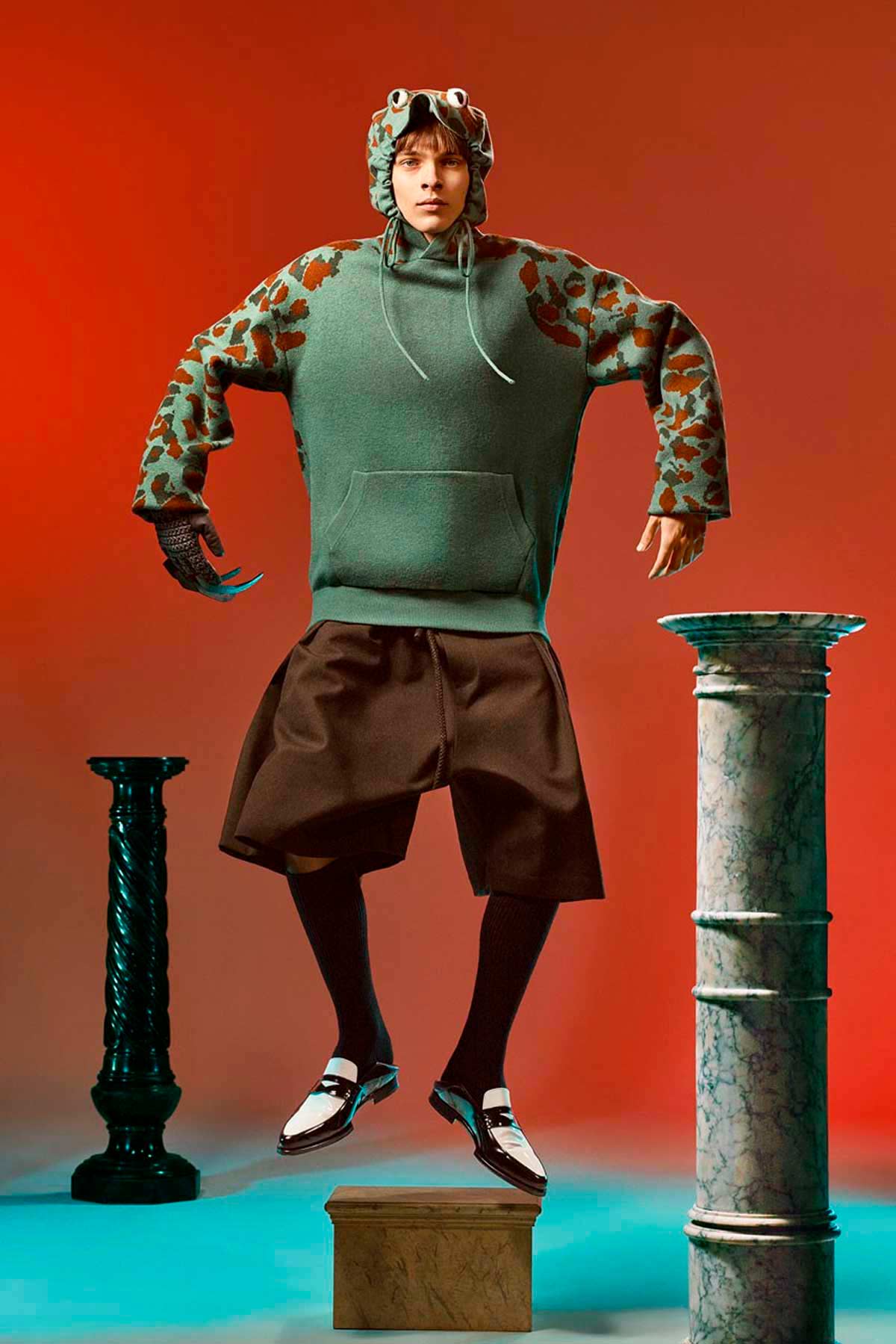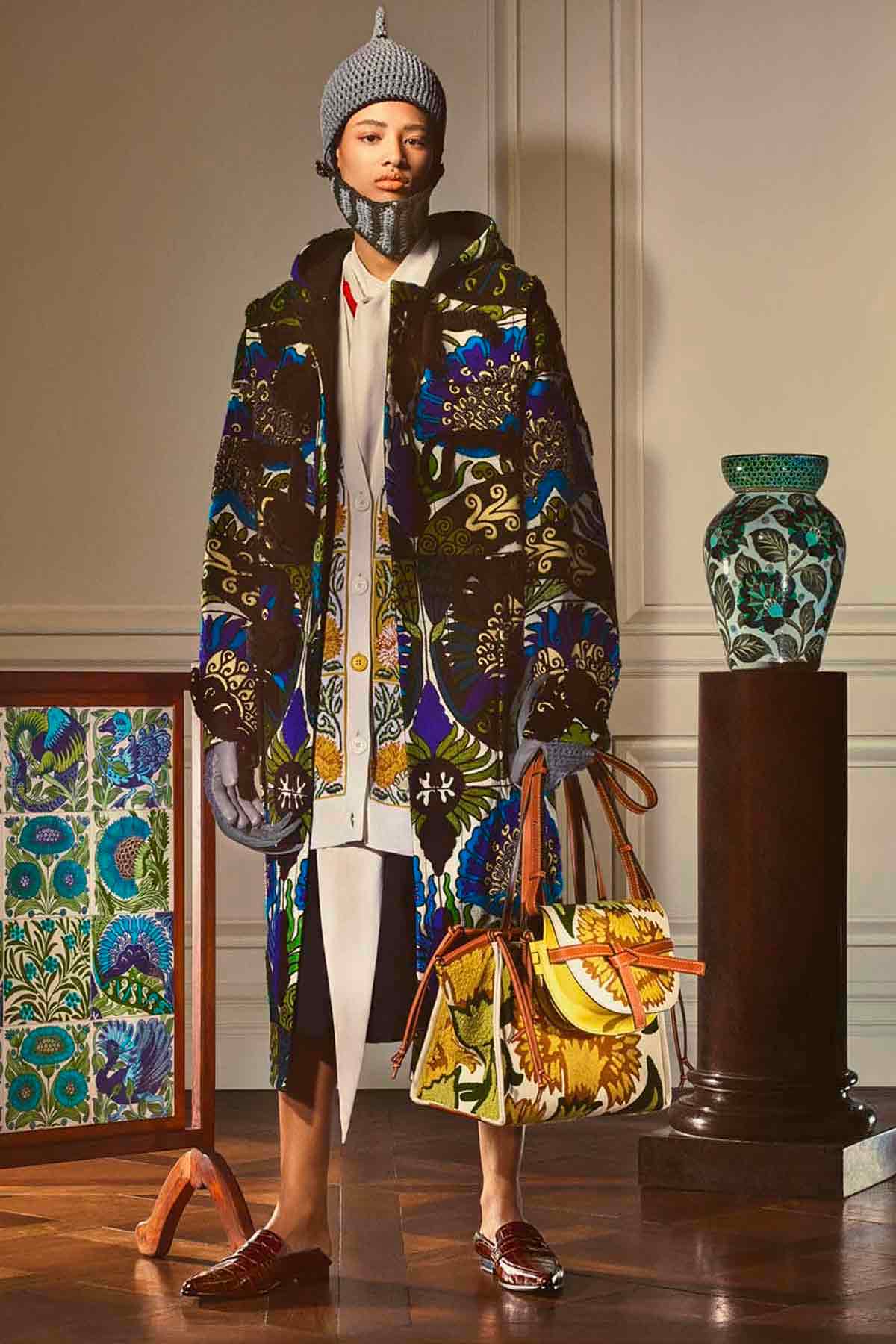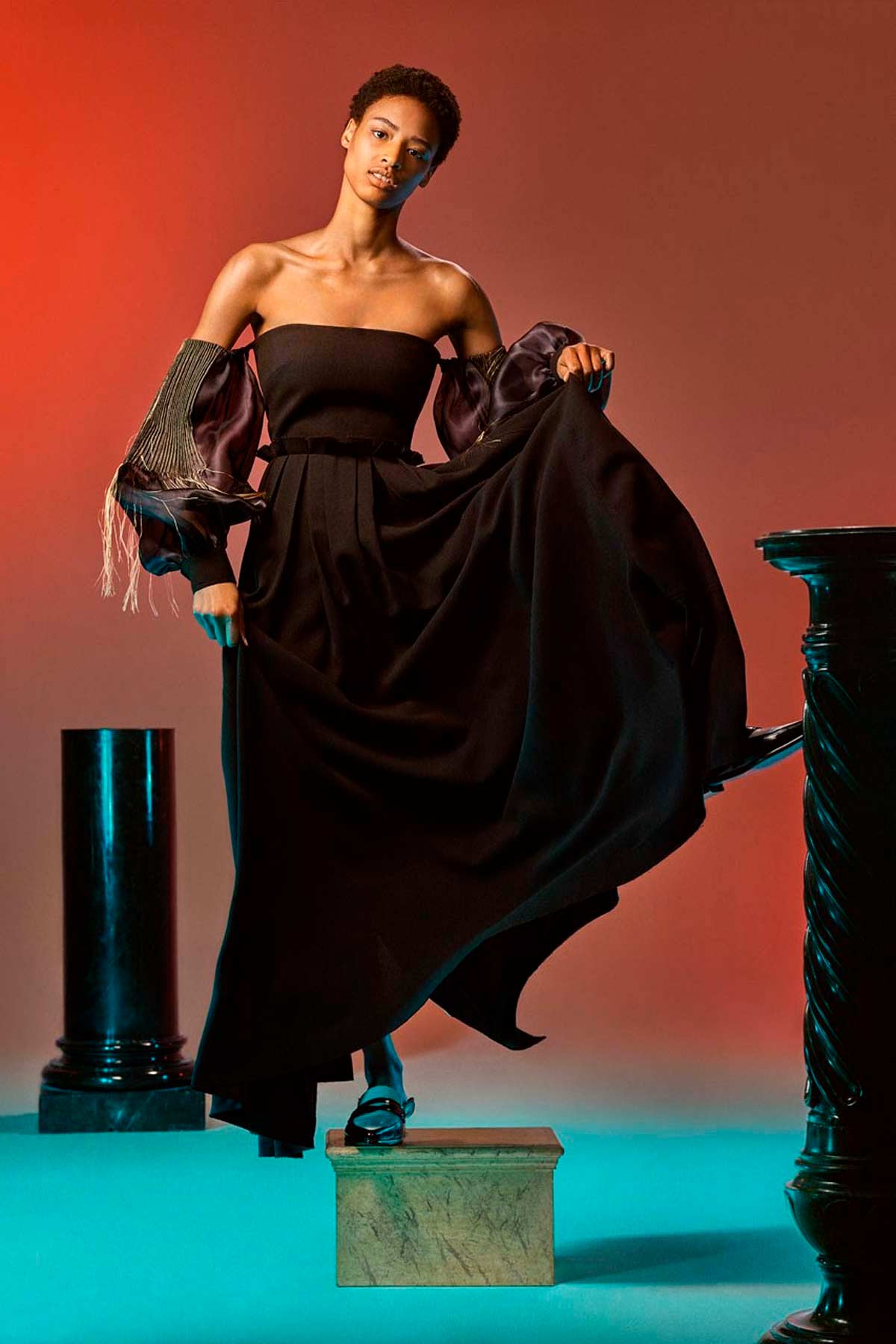 Anderson's work does not create commercial products but gets people to want to have their designs indistinctly of whether it is trend or not. Loewe is not an image, or a product is a treatment of quality materials, the detail in the finishes is the sophistication of owning a haute couture product.