READ IN: Español
The Parisian maison never ceases to dazzle us with its shipment of home goods. On this occasion, something as local as a foosball table reaches the most exquisite dimension to date. Louis Vuitton never ceases to amaze us.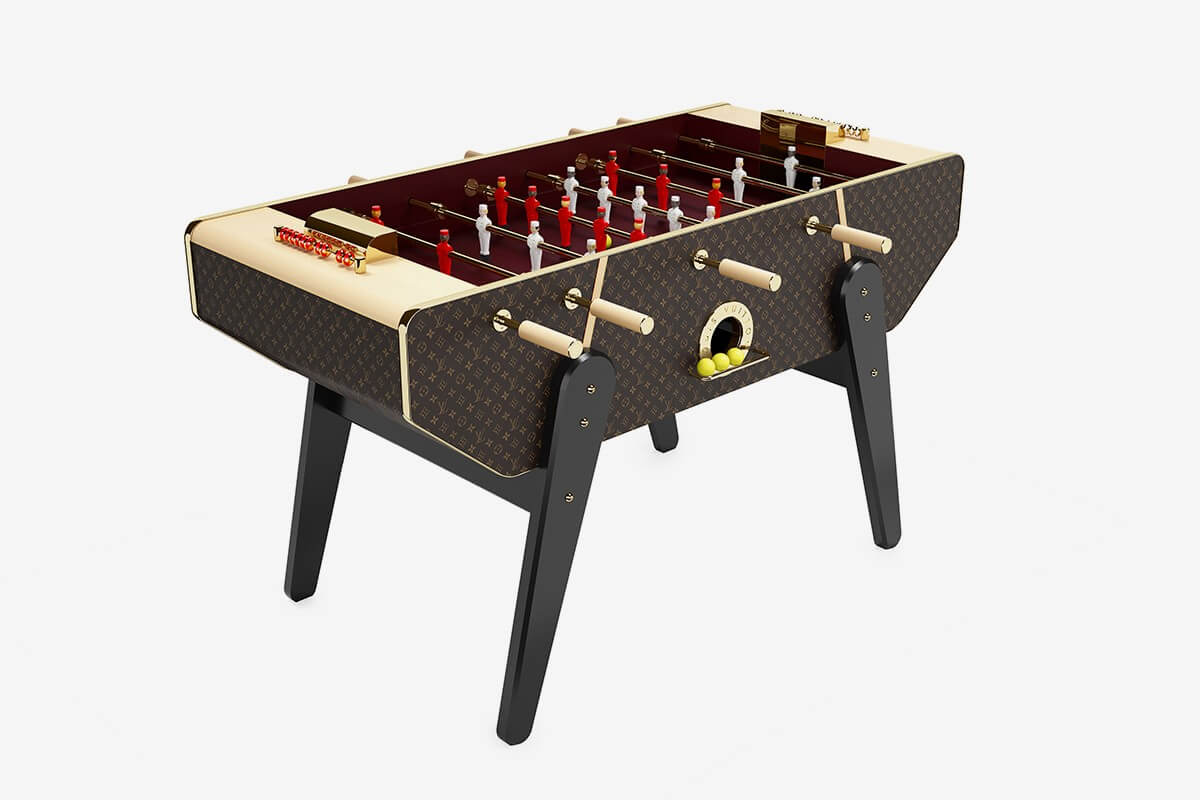 After recently launching its set of gym equipment, Louis Vuitton goes one step further in home entertainment and gives us this marvelous table football covered in its coveted monogram. Well, not giving away exactly. It costs a whopping 55,000€, but to the eye of the average human, it's a delight.
This new jewel of LVMH's biggest firm is presented in the colors of their classic print and in "Eclipse". This color was created in the past for men's accessories. The players are the famous "Grooms", who starred in the company's campaigns in 1921.
The handles of the canes in the classic version are covered with exquisite patina. This material is very common in the handles and details of LV's bags. This virgin leather changes color with use, tanning and giving a different look over the years. Models like the Neverfull testify to this.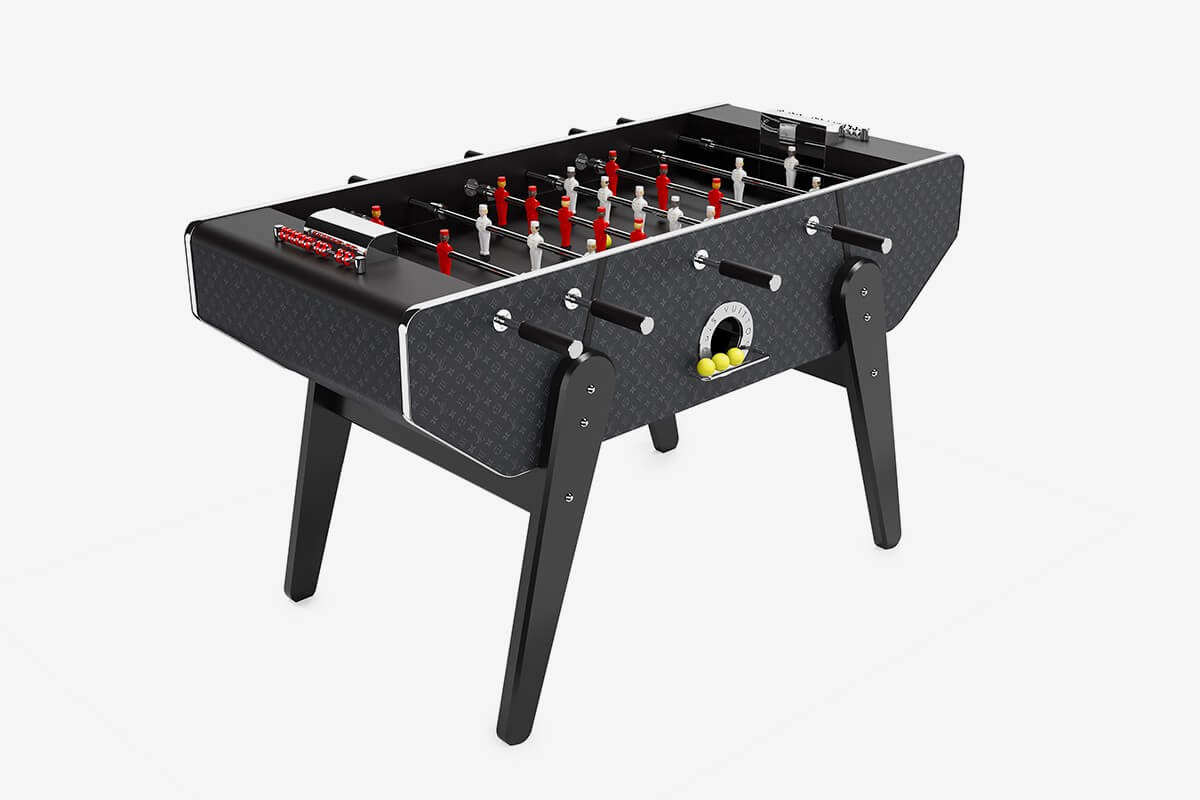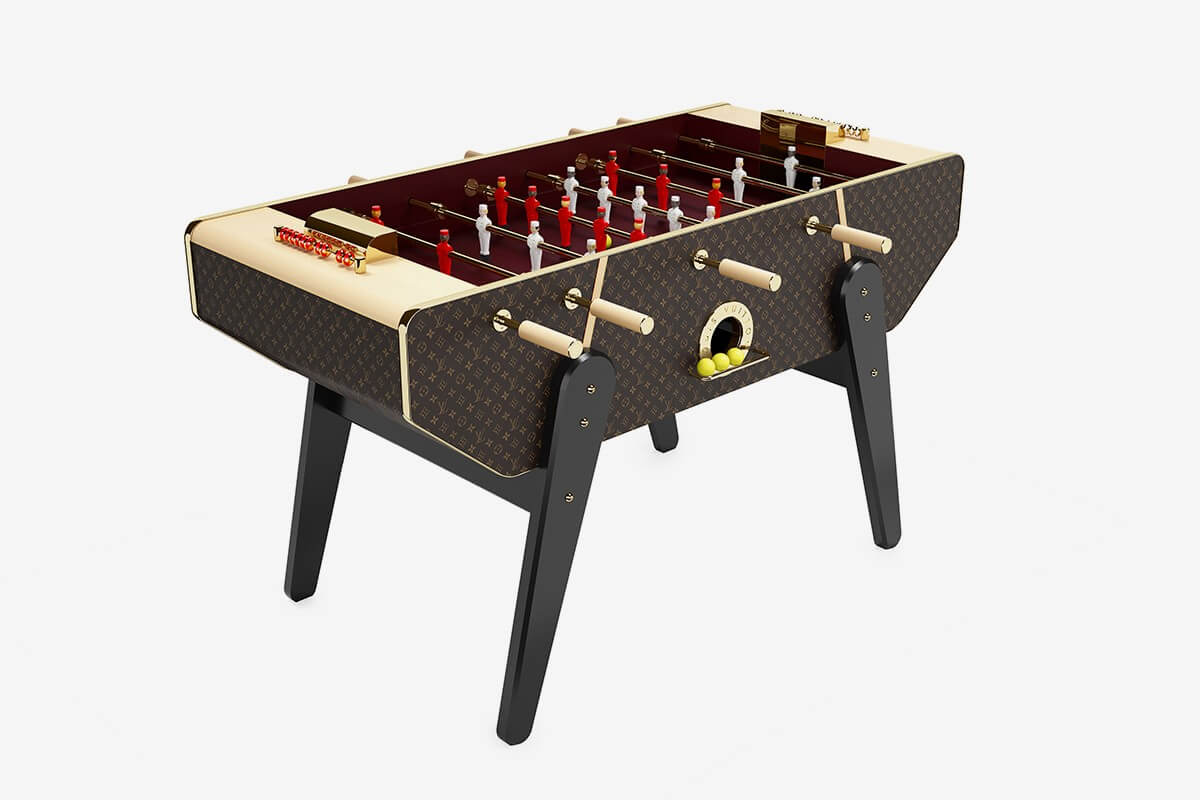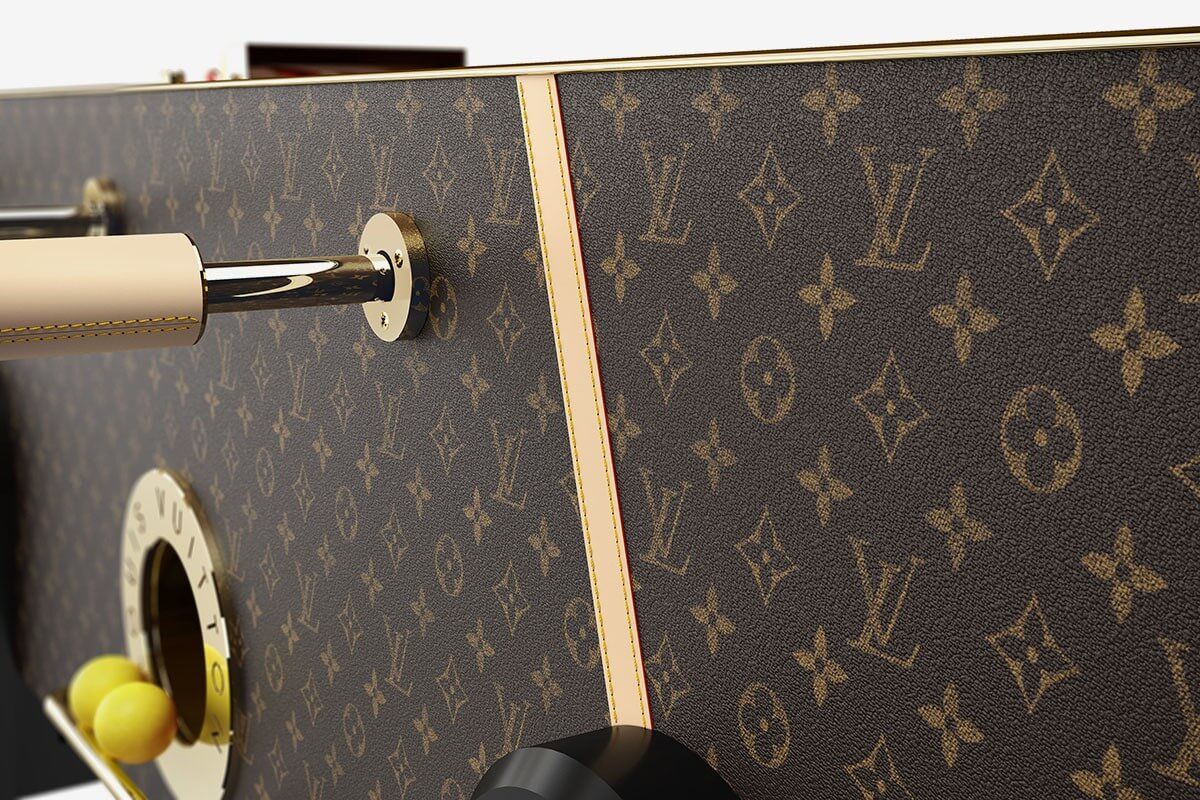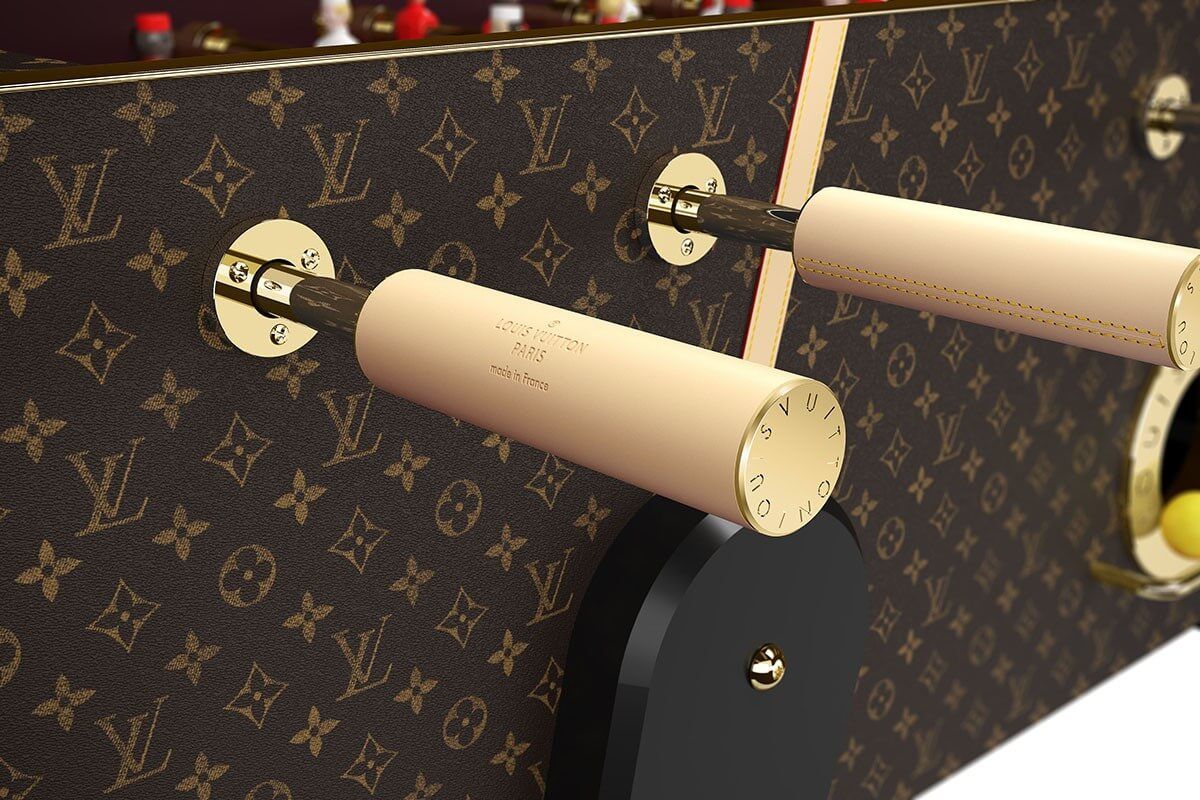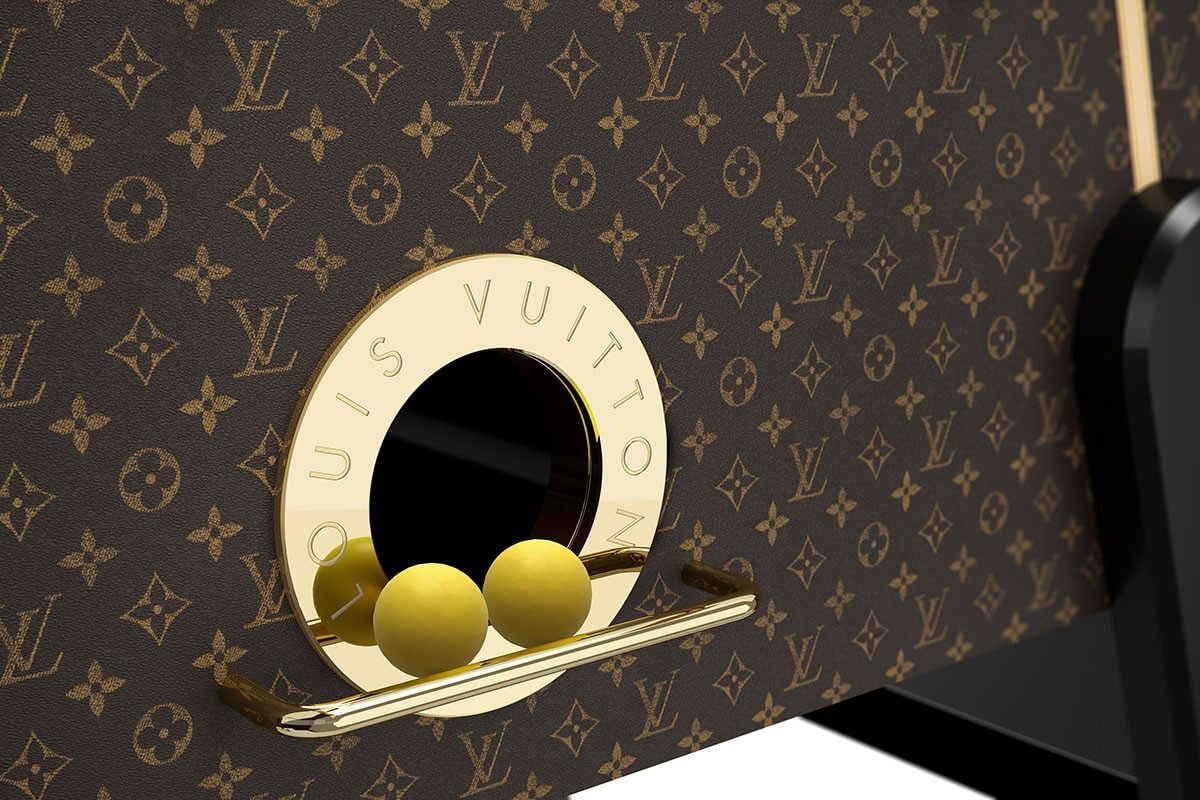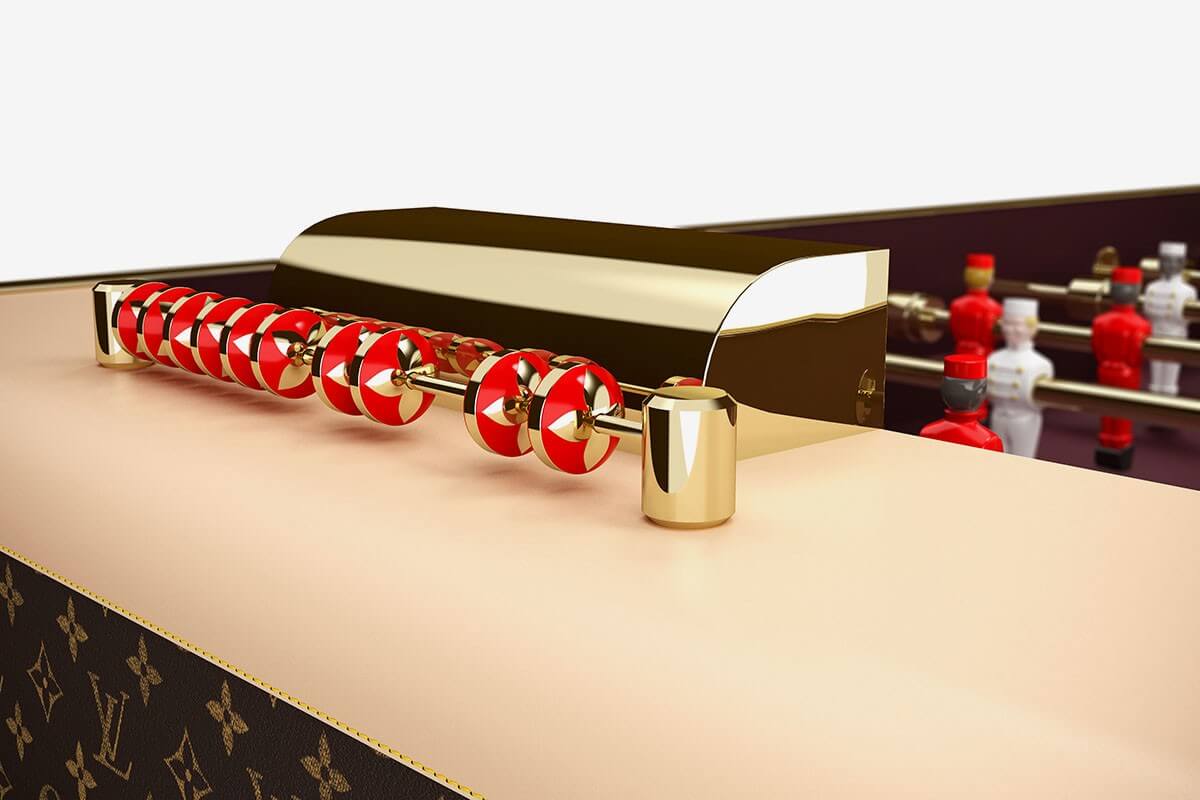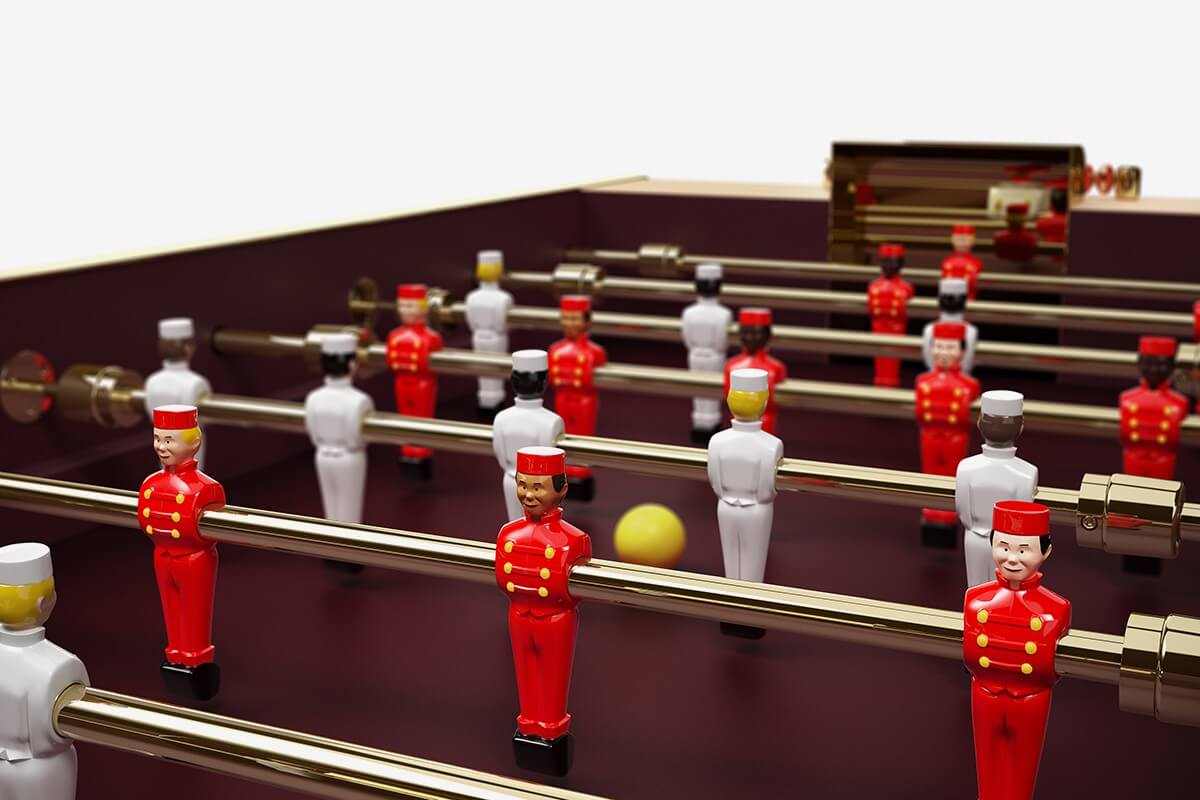 As if these two options weren't exclusive enough, Louis Vuitton offers two other leather versions.
In one of them, LV's finest leather is applied. The so called EPI in a gorgeous cyan blue gives this table football a funnier and summery character.
The other option is presented in toffee mixed with metallic details. These two are valued around 68,000€.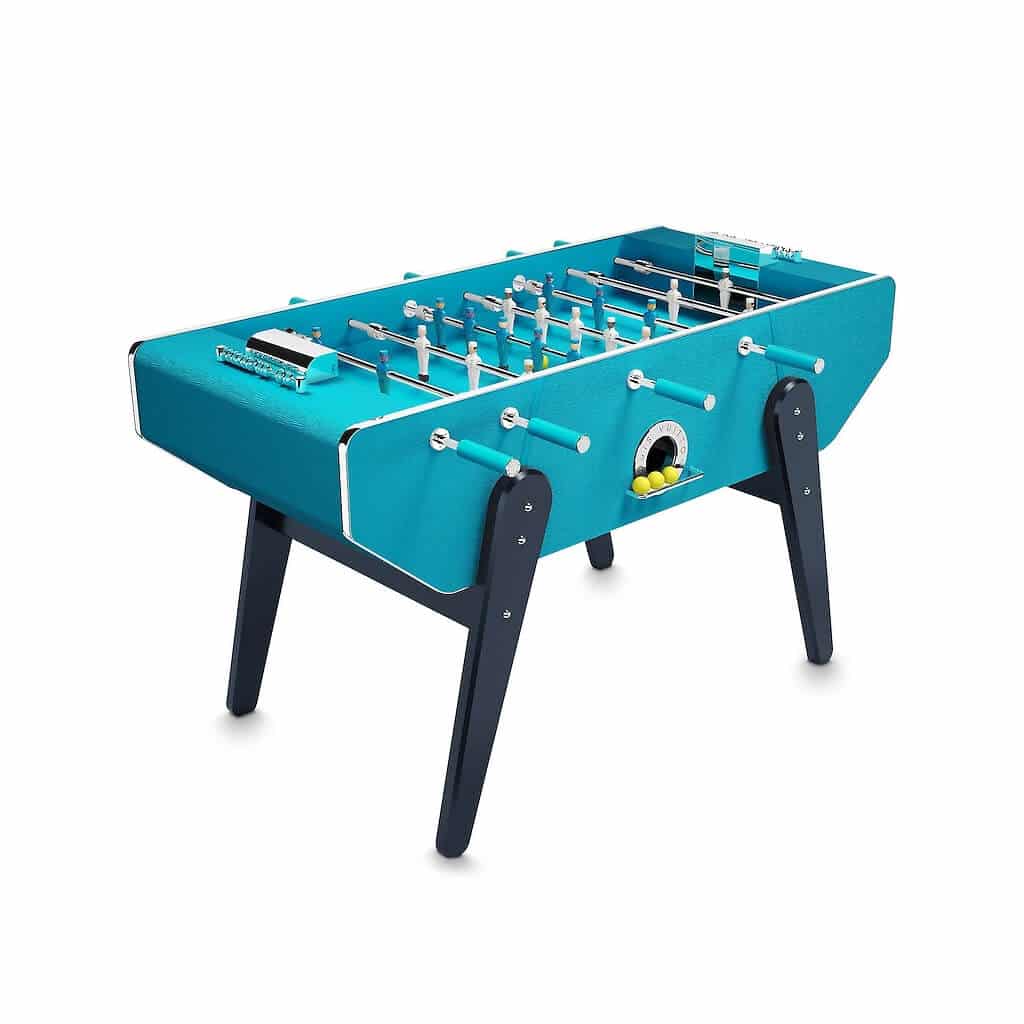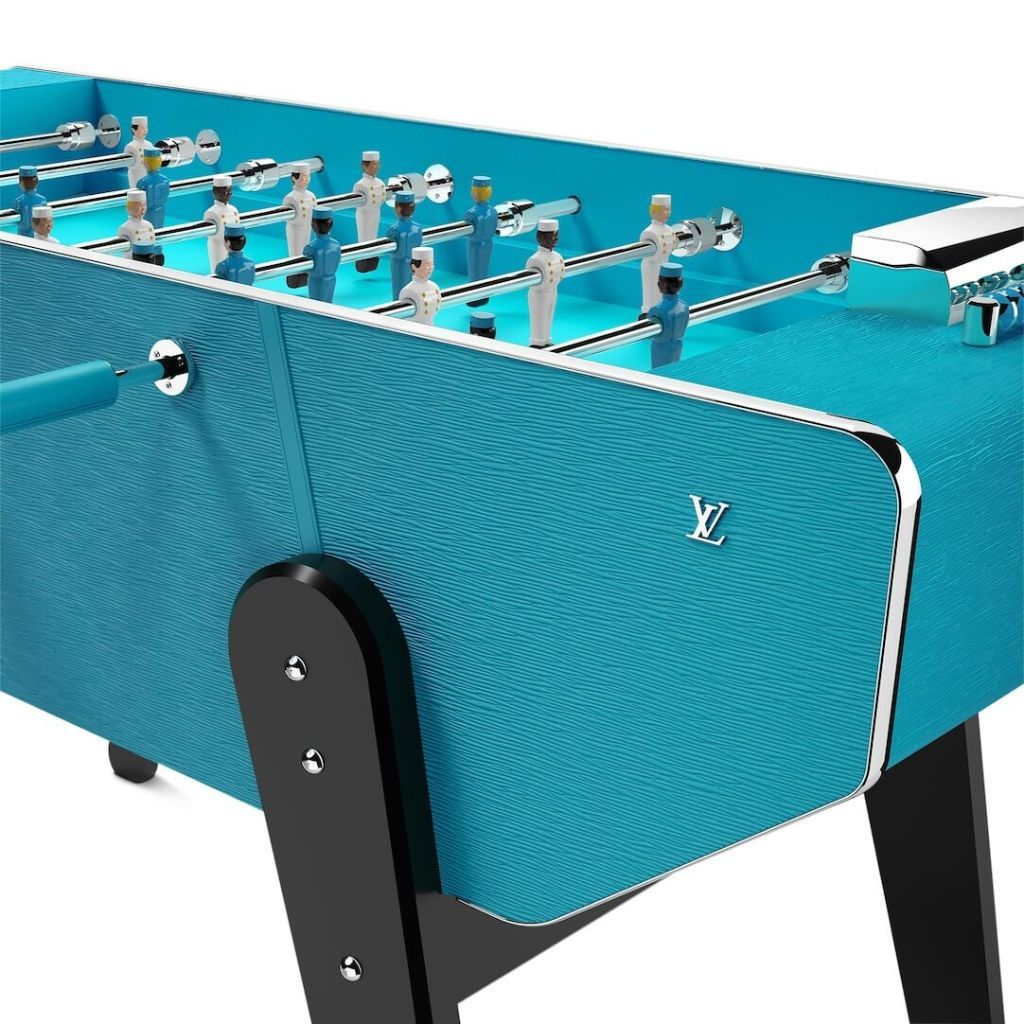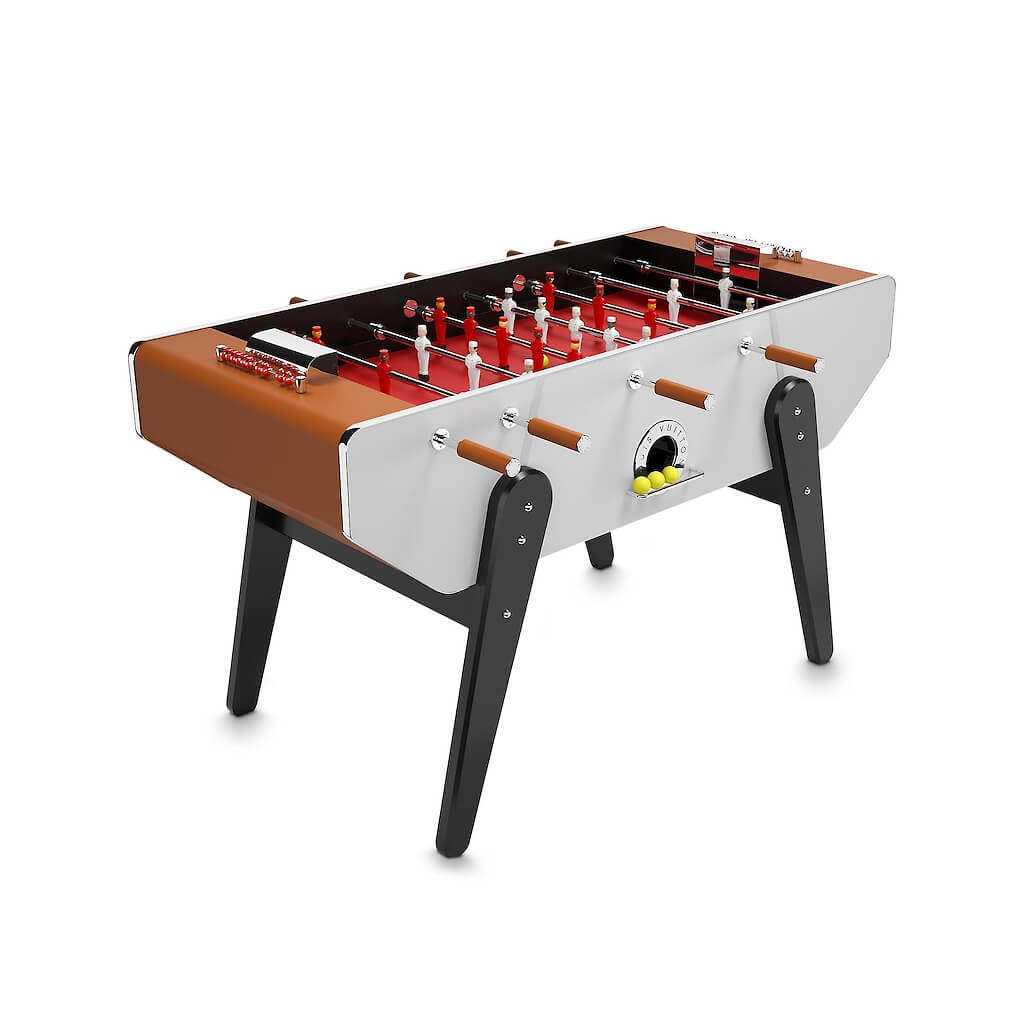 This type of article is pretty common throughout the history of the firm founded in 1854.
Gaston-Louis Vuitton already designed several trunks to carry games such as backgammon or chess. The company's founder grandson was a true visionary in the manufacture of the most varied travel accessories.
Available under request on its website, this foosball extends the catalogue of gaming pieces so successful historically.