READ IN: Español
After being confirmed as this years Met Gala co-host, the French designer has adopted this event's theme "About Time: Fashion and Duration," to mold his FW collection, where Ghesquiére fuses fashion eras in the creations he showed in Paris. This is the Nicolas we like.
The staging offered by the Parisian maison was just sublime, exquisite, an absolute delight to the senses. An enormous wall in the back filled with 200 choral singers, dressed with garments from the 15th Century to 1950 created a unique atmosphere that was the perfect aperitif to what was about to be presented. In this occasion, Nicolas Ghesquière (@nicolasghesquiere) enlisted four Oscars-winner Milena Canonero, to design the outstanding costumes the performers wore.
For the Louis Vuitton women's Creative Director, colliding motorsport vibes with bullfighter chaquetillas, ballerina tutus or sartorial pieces has been pure fun, a reinvention of his own imaginary, the rebirth of his inspiration and the first step to a new era of boldness. In previous collections we could see a certain creative stagnation like the one his colleague Virgil is going through, but not anymore.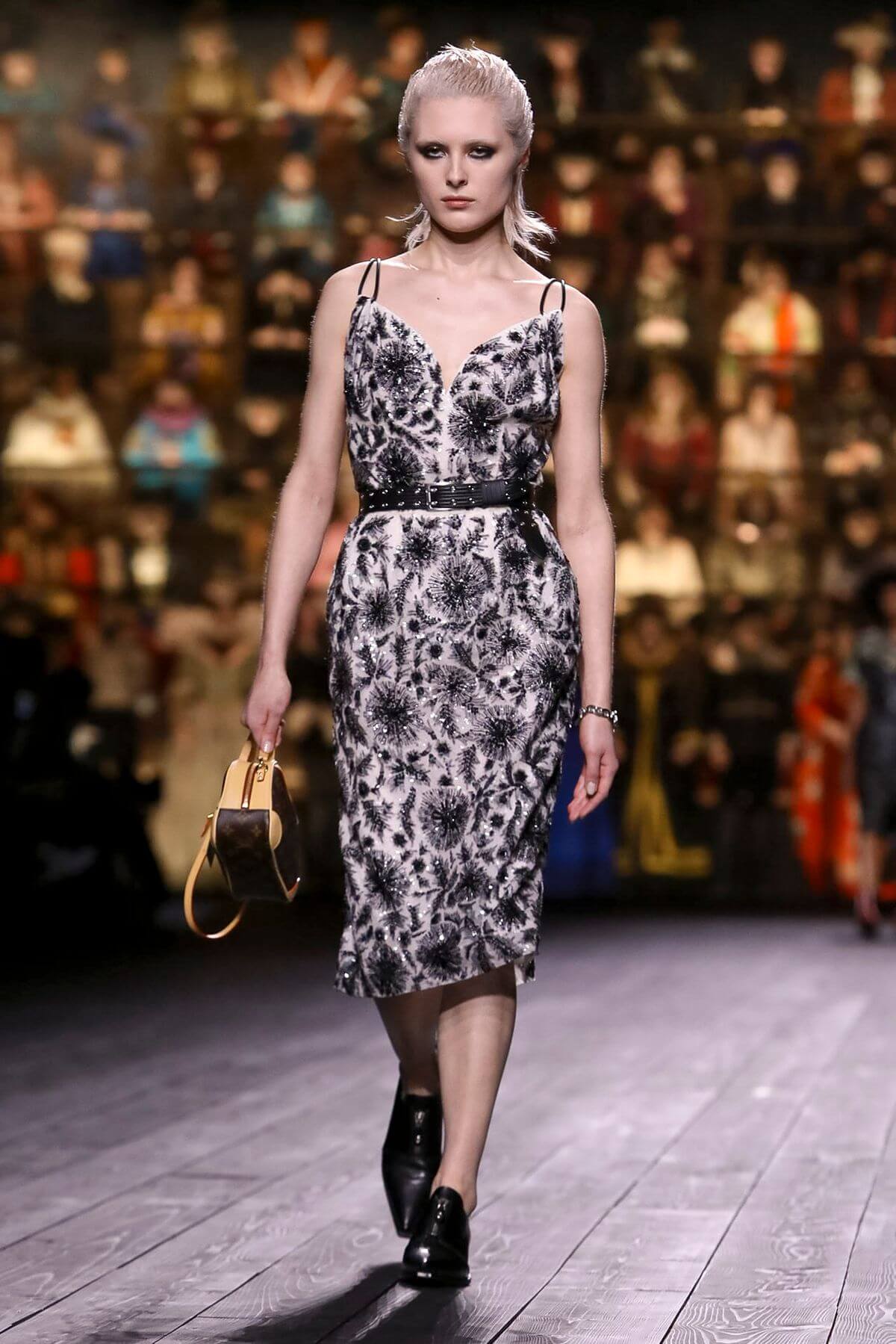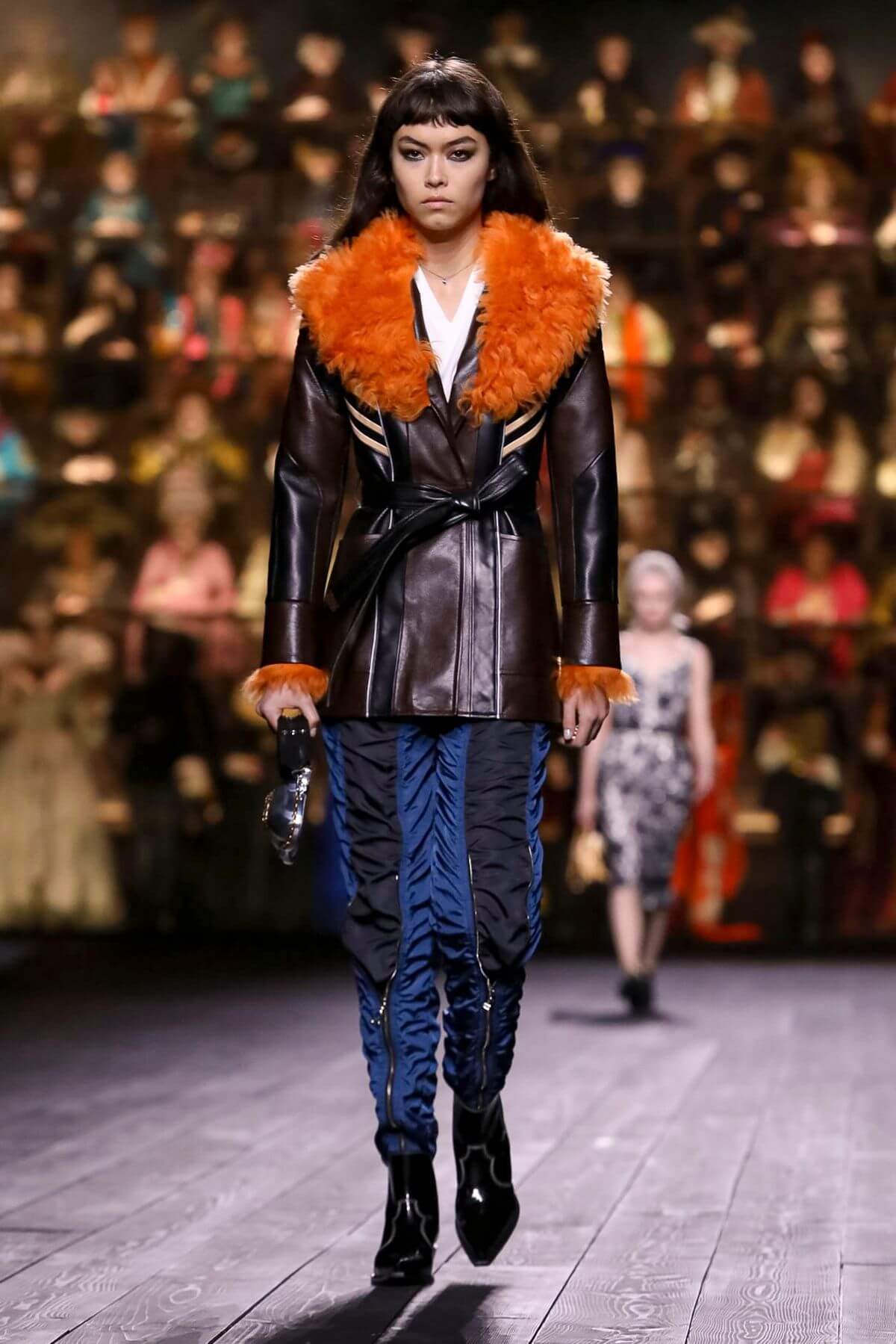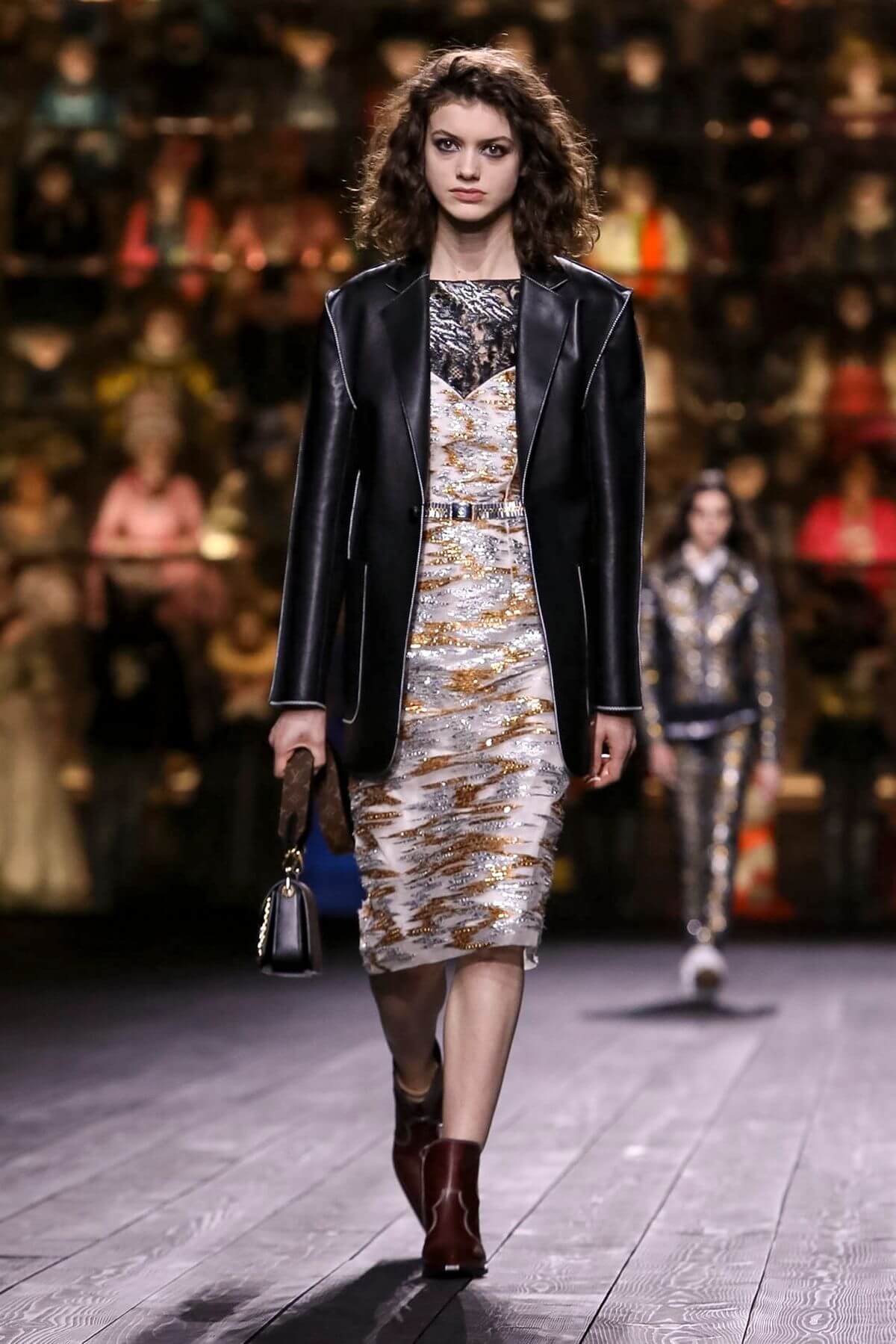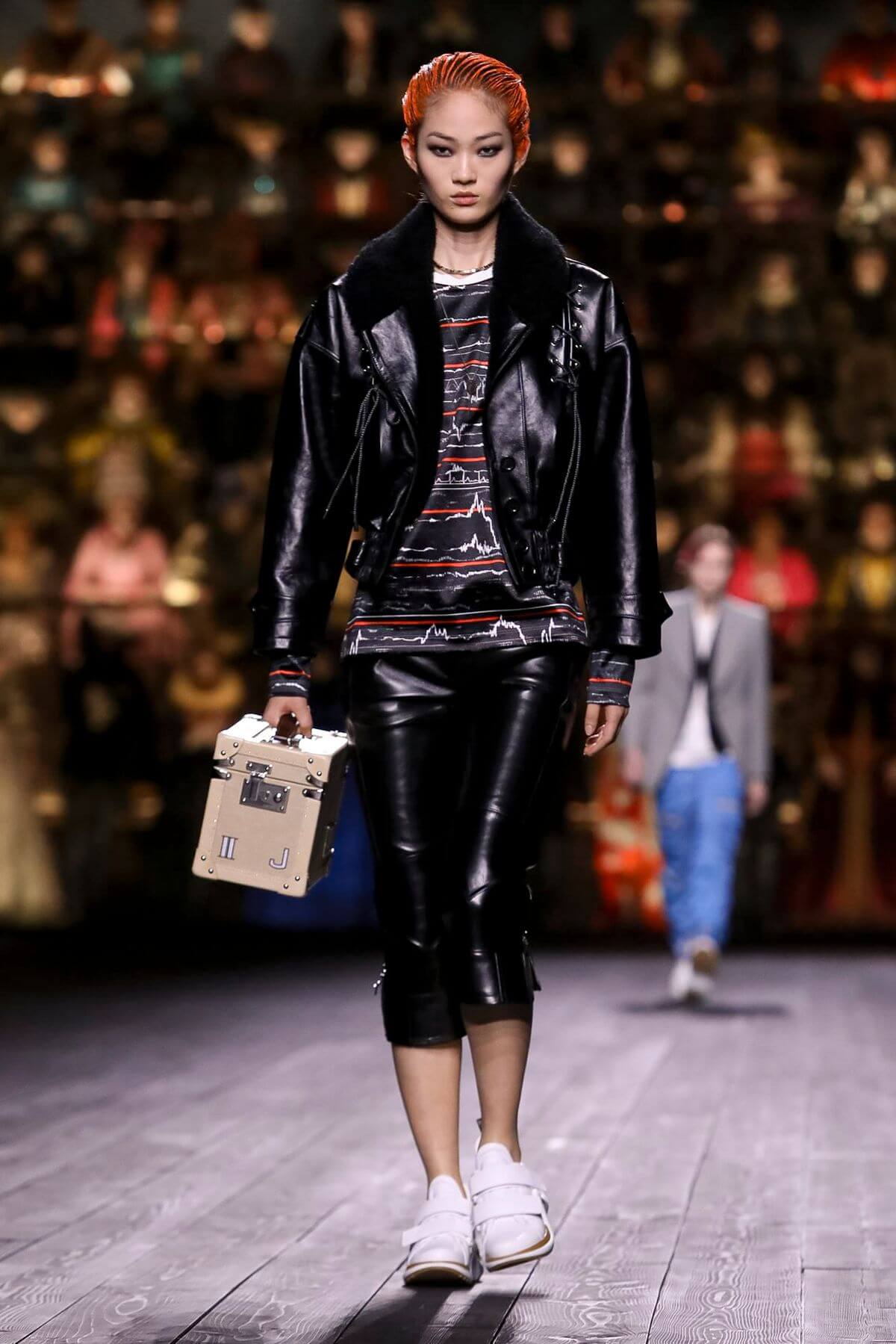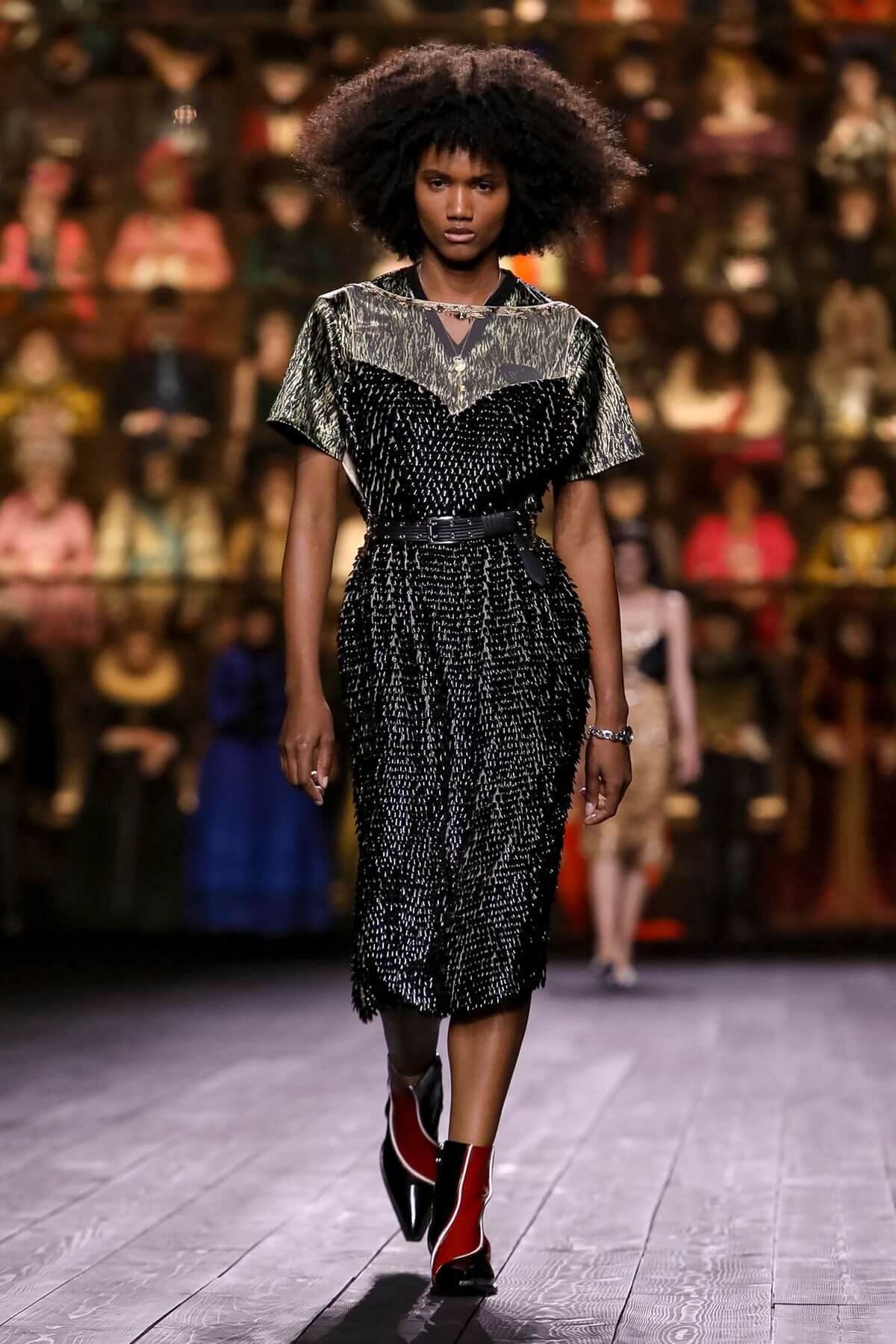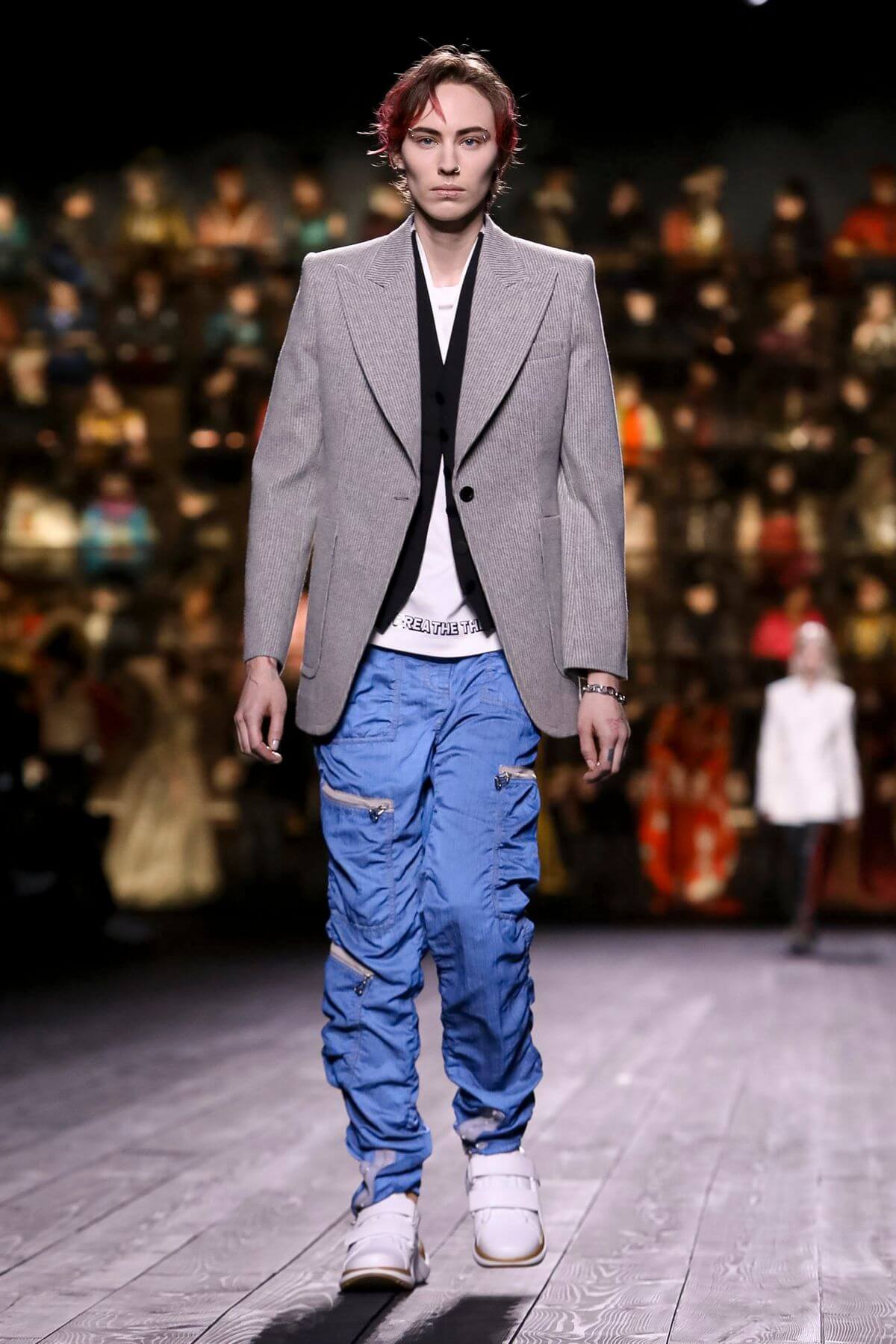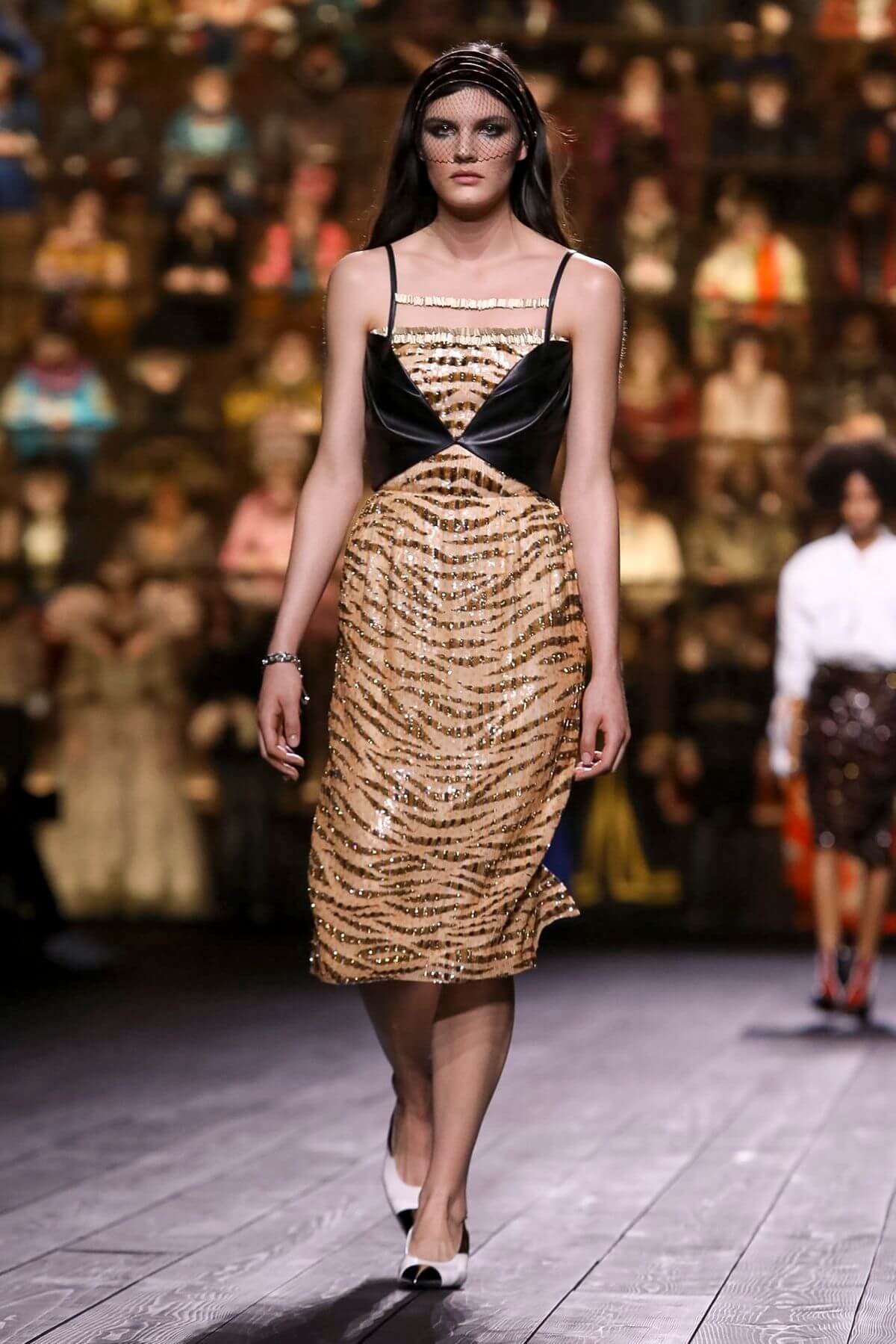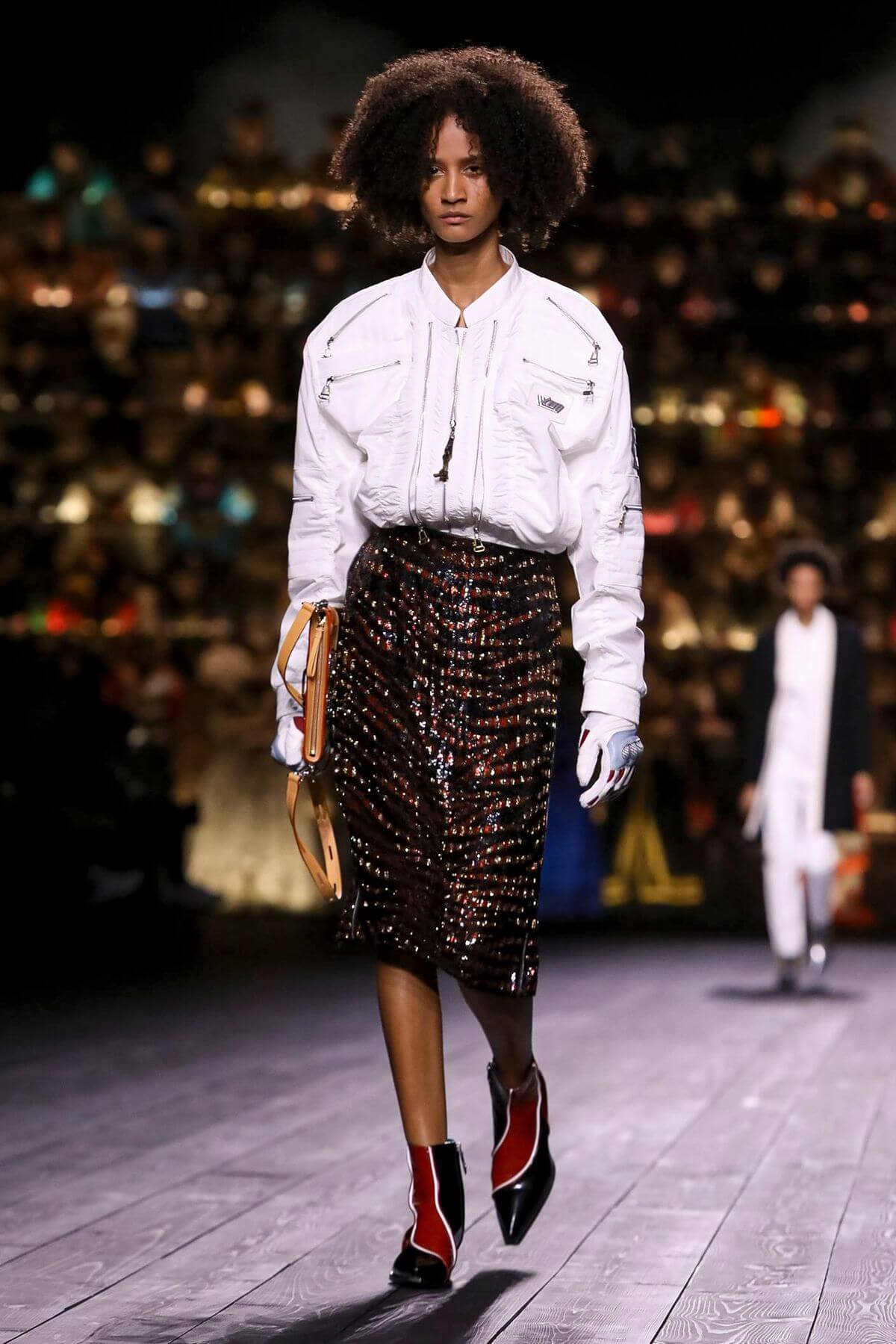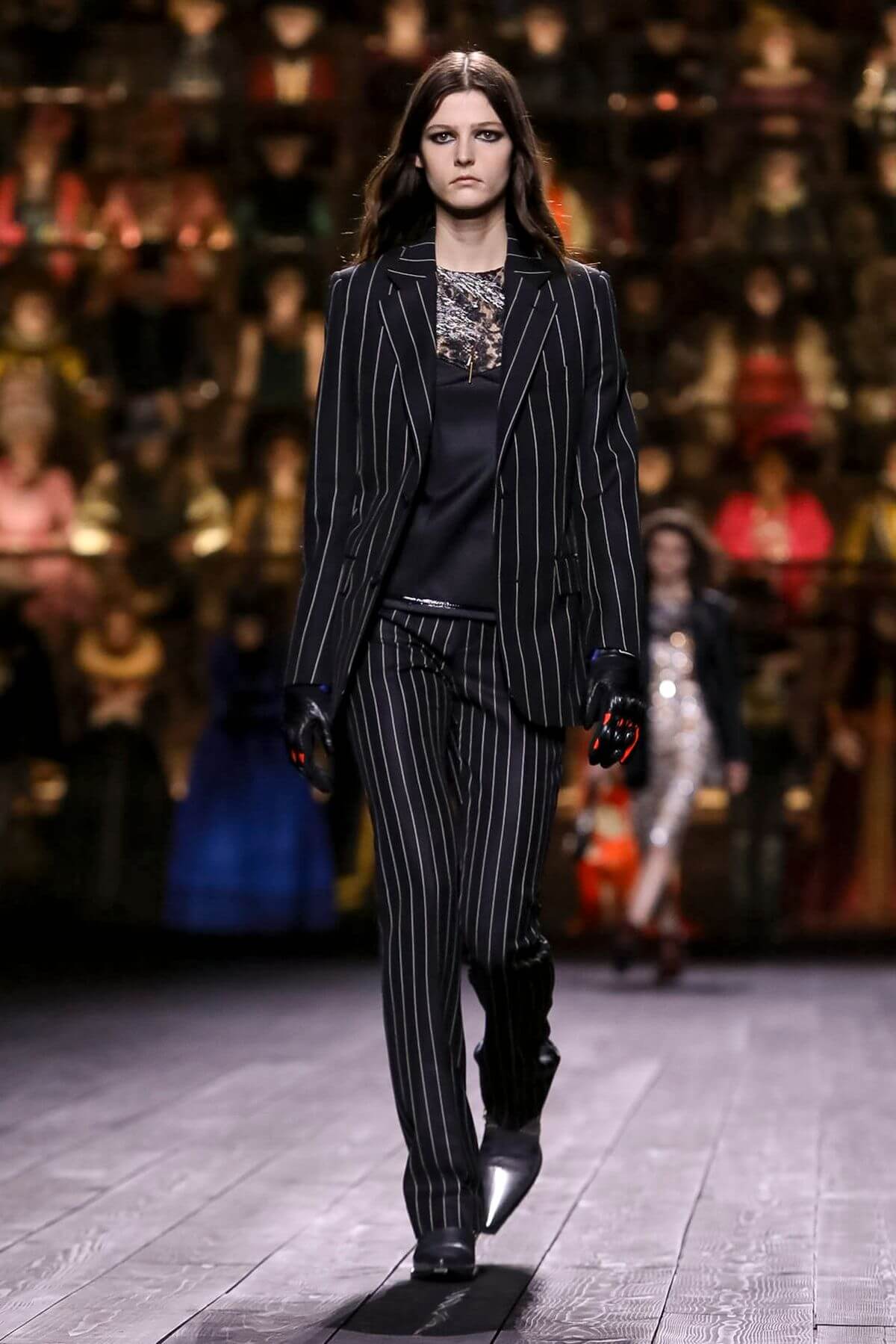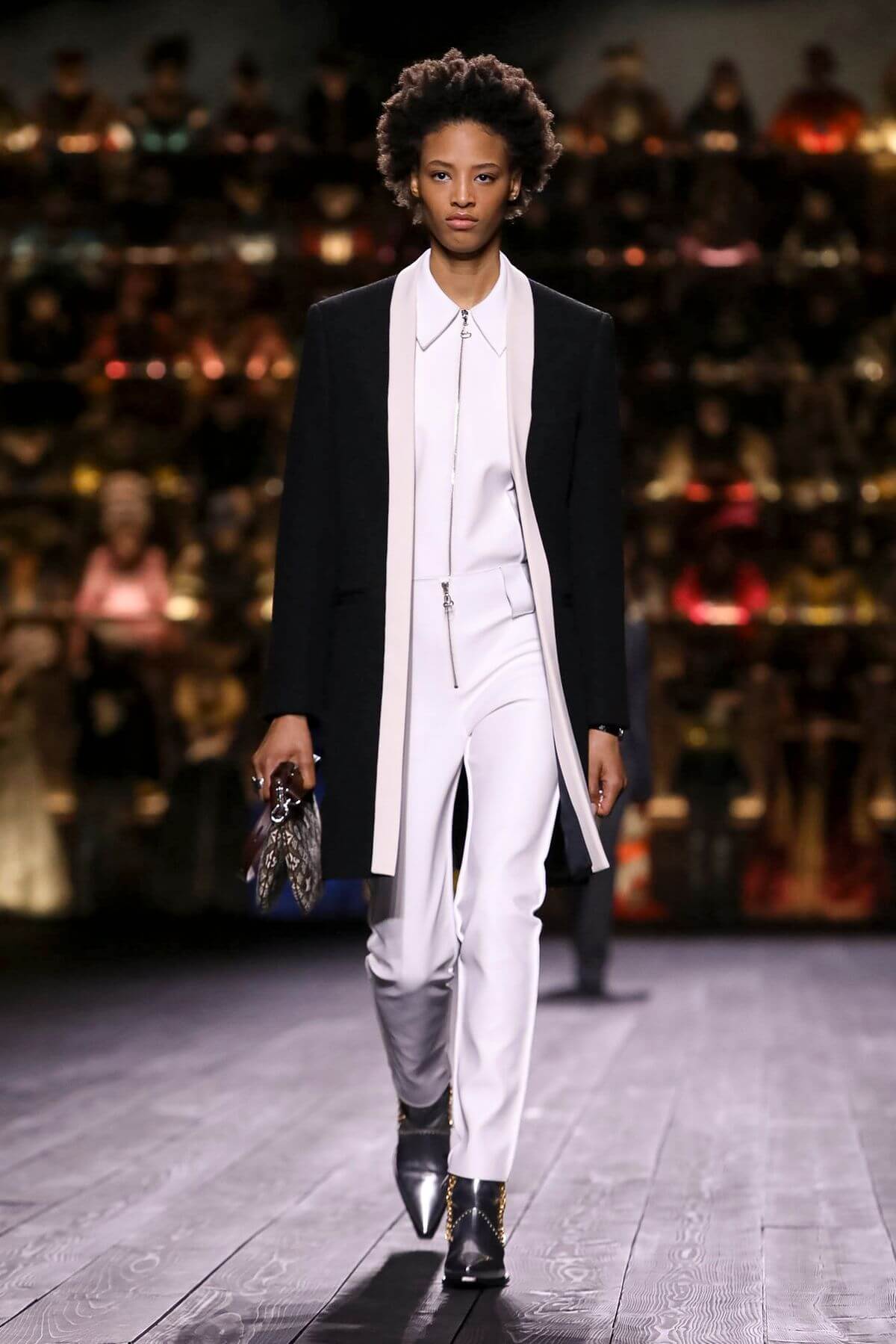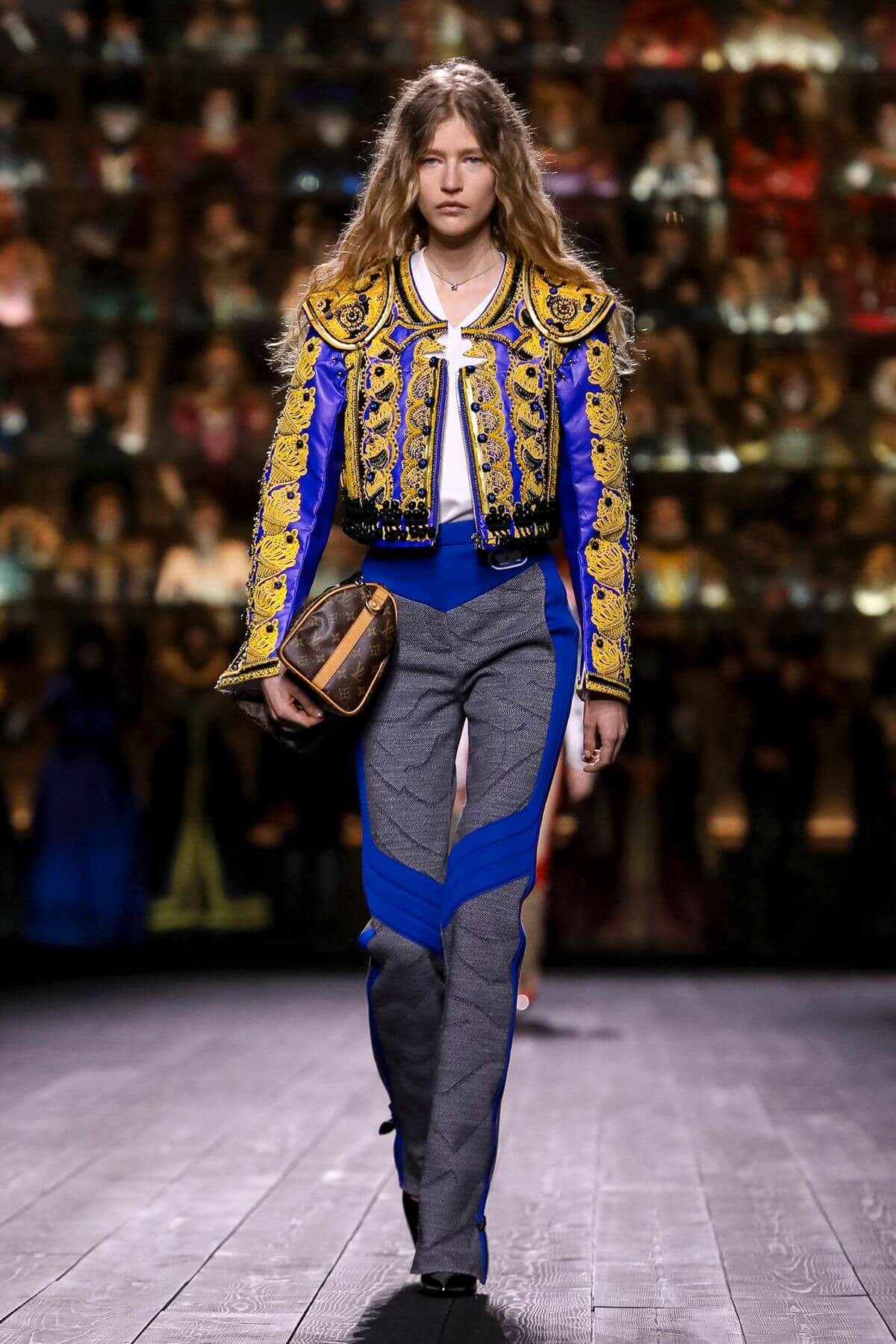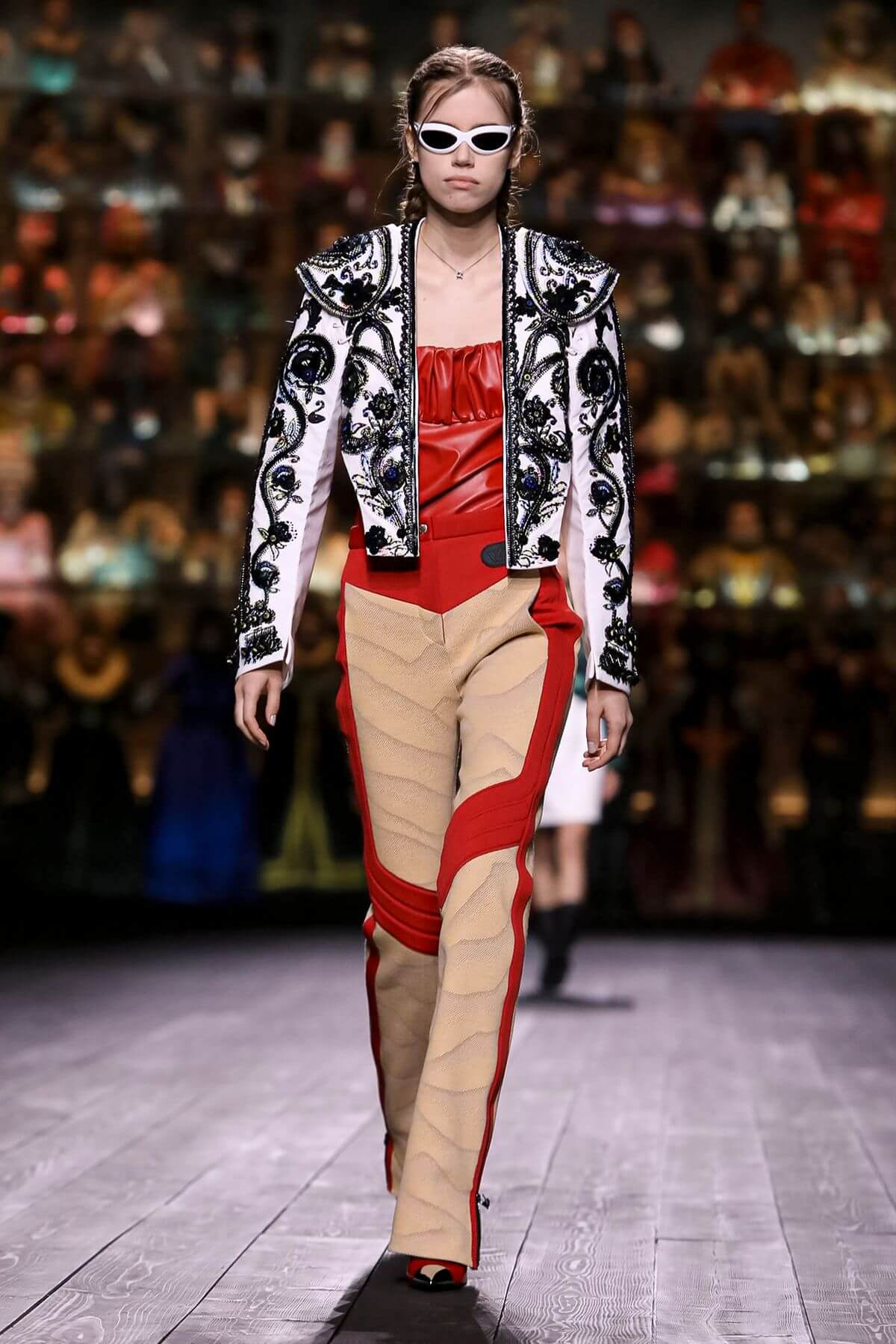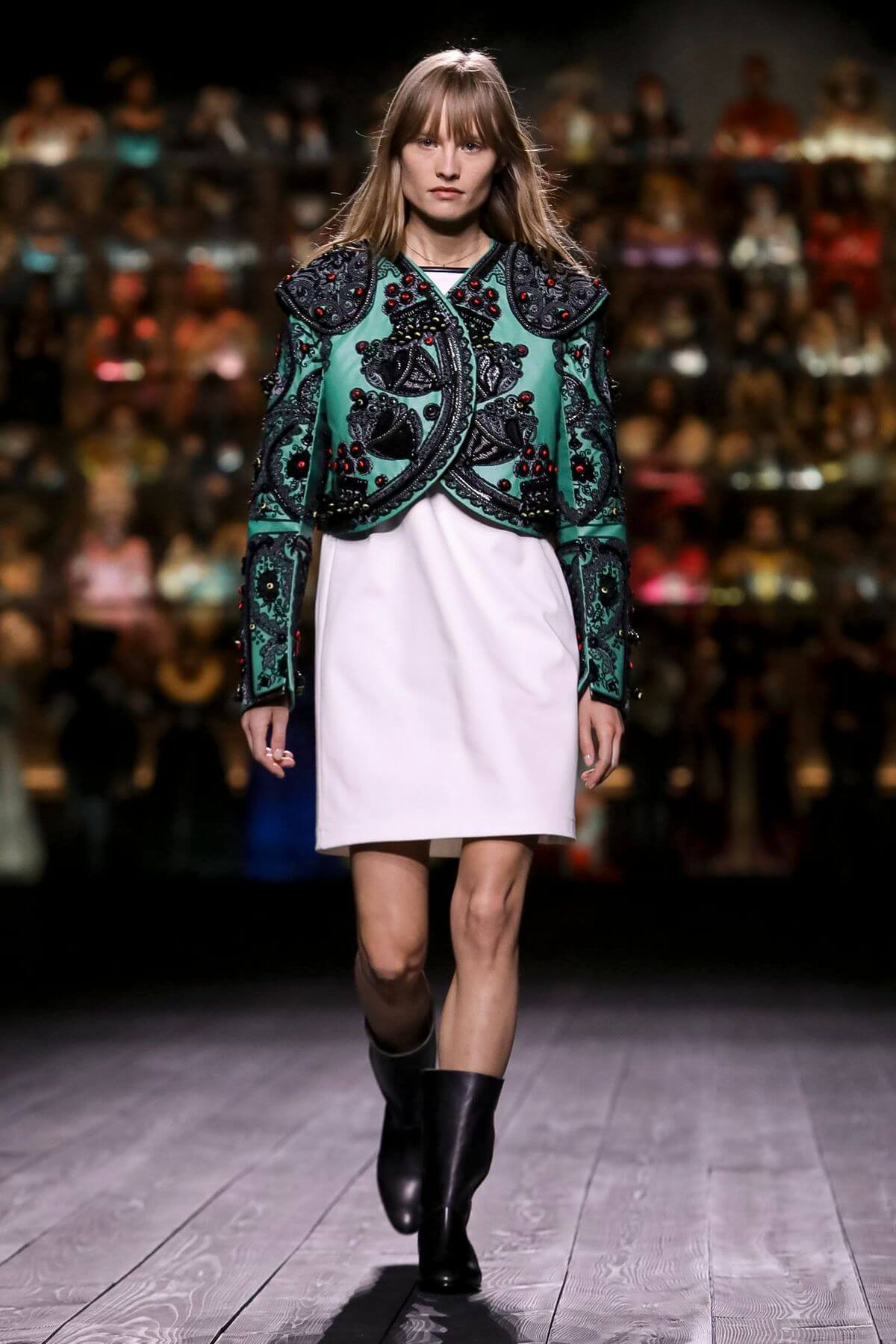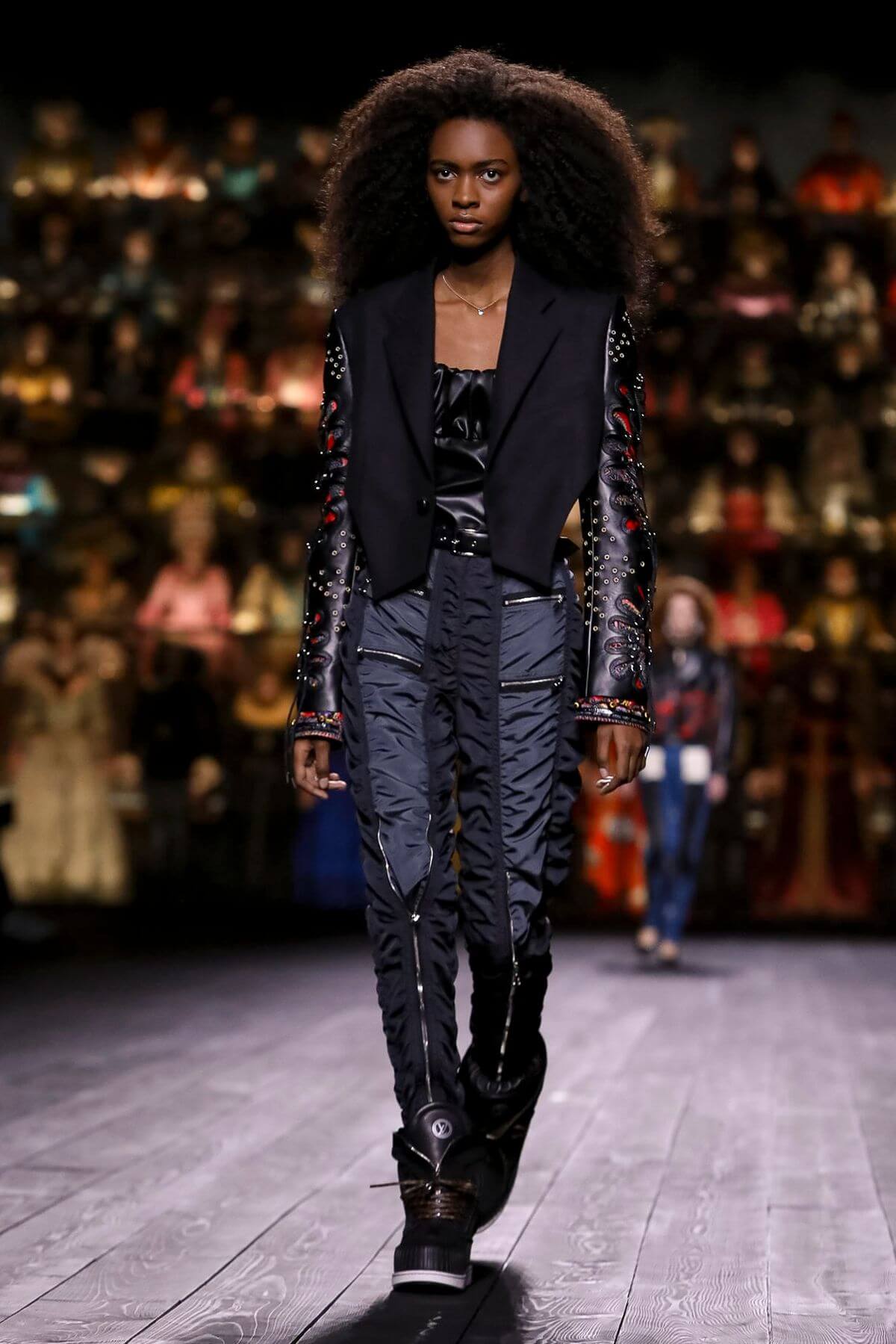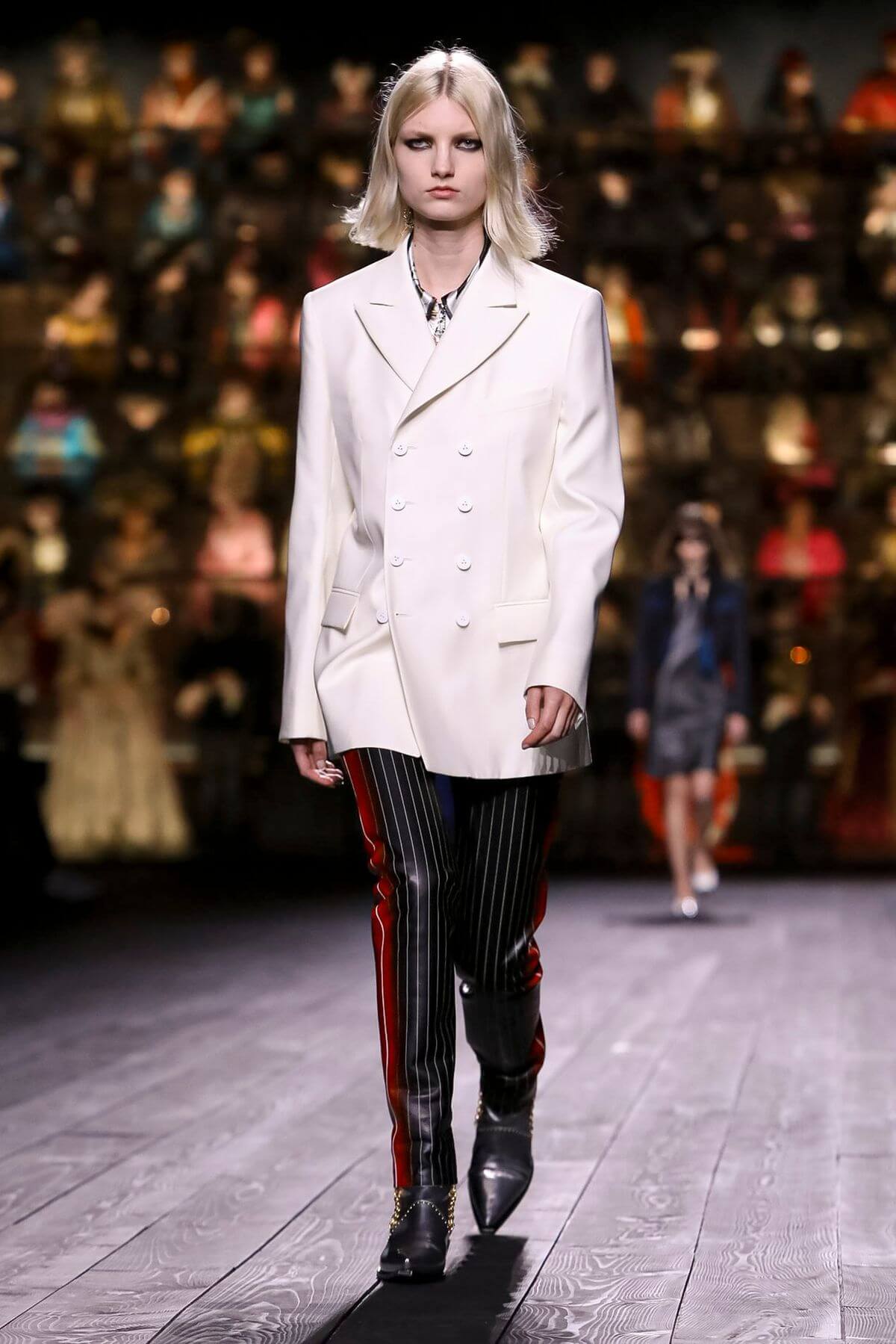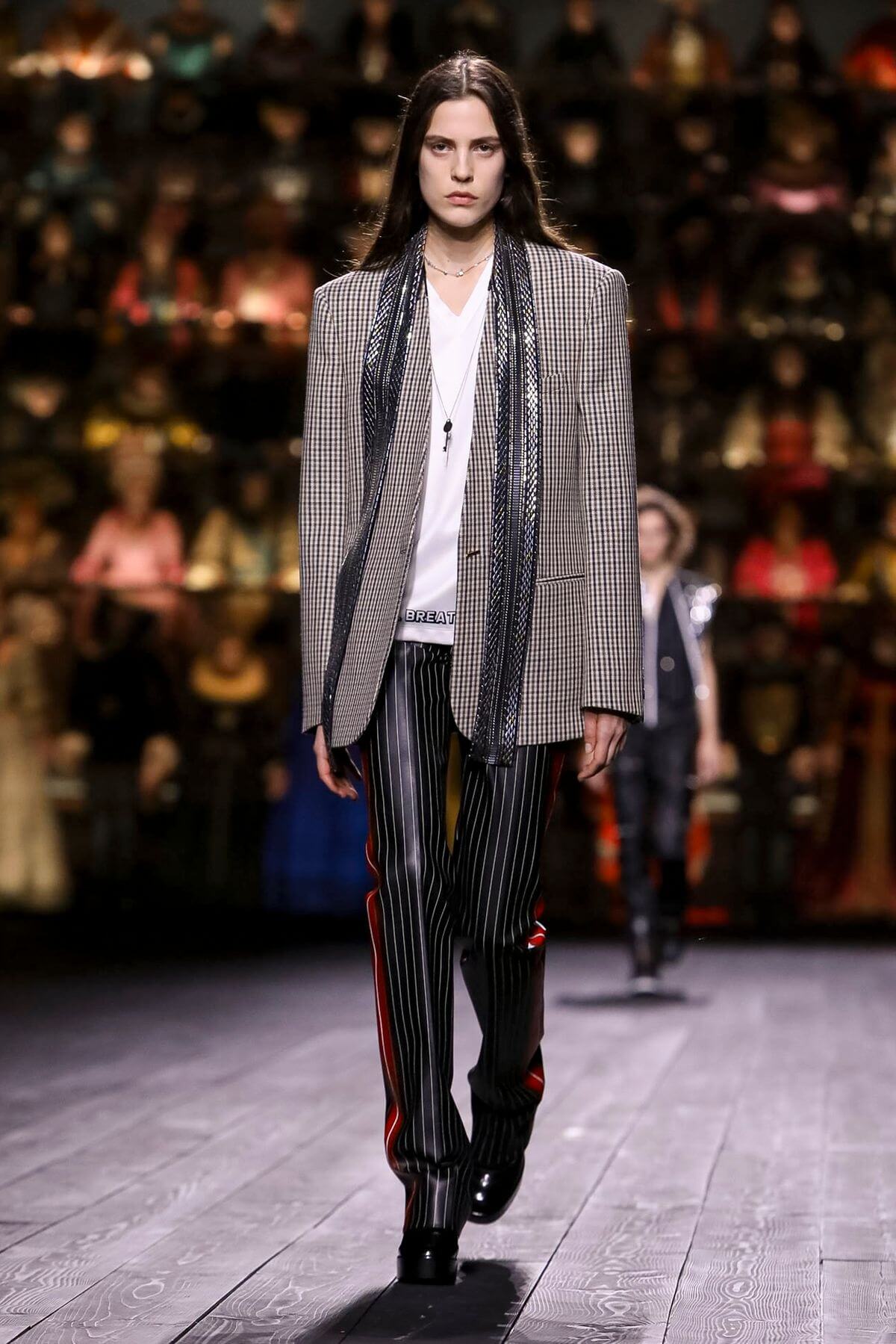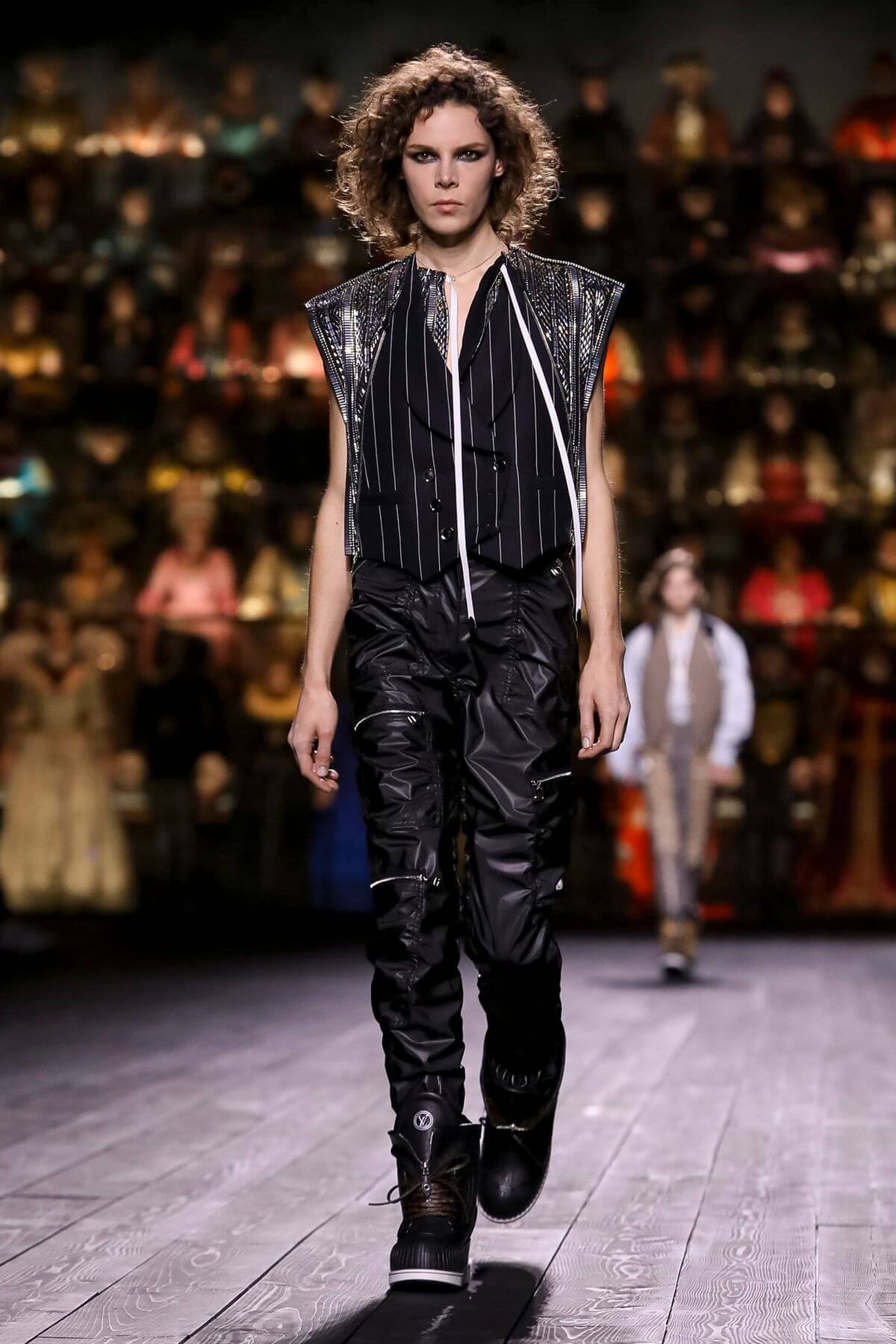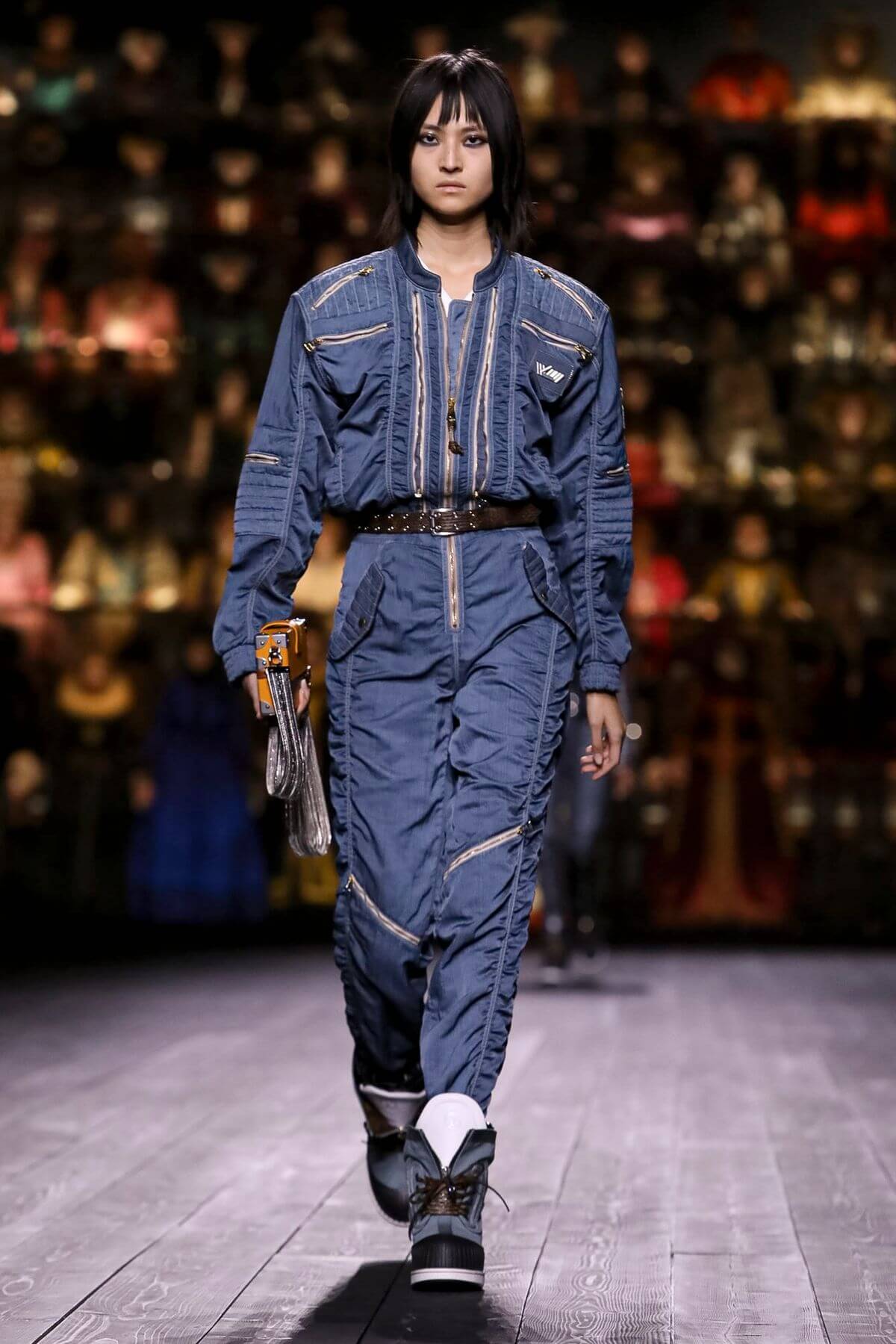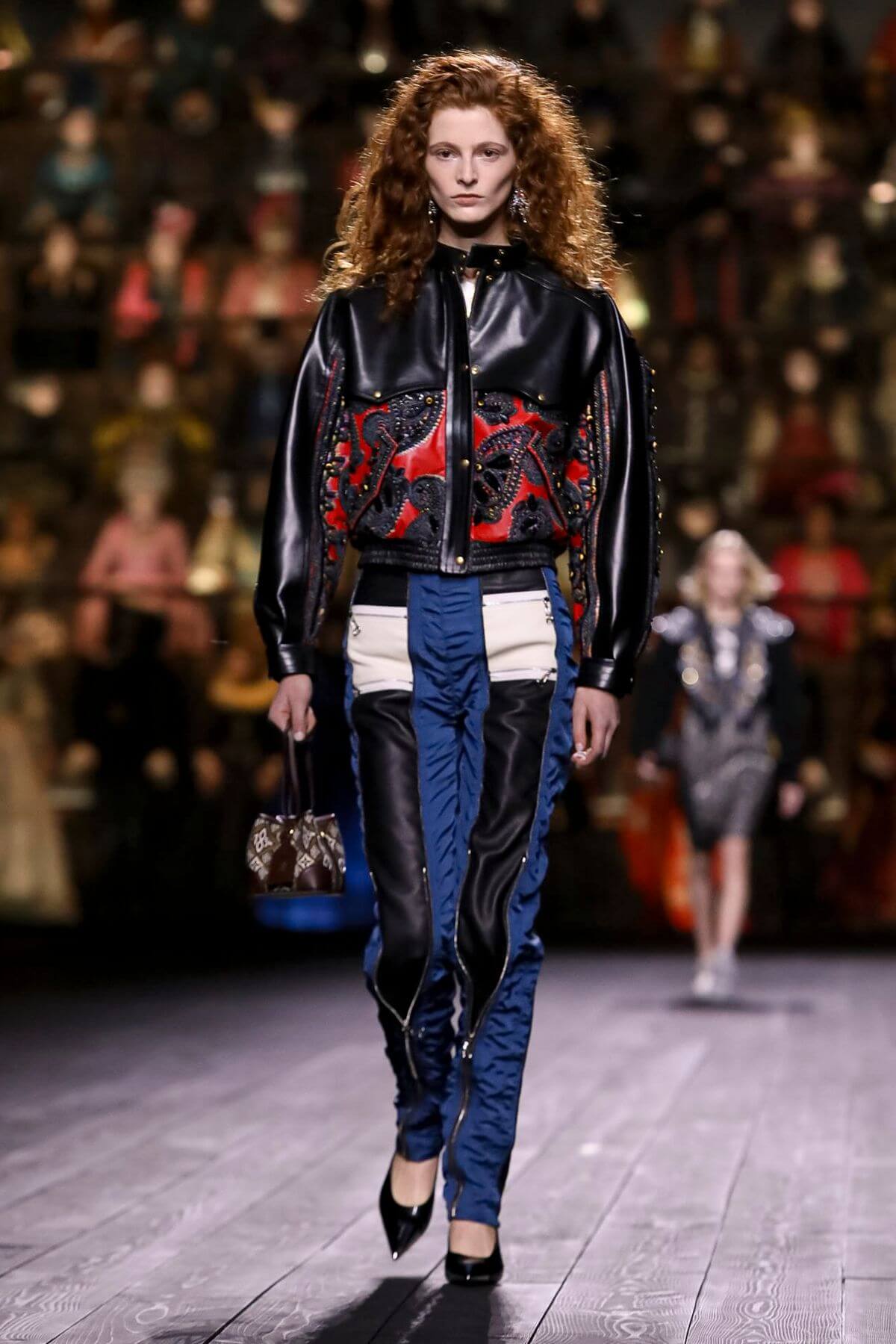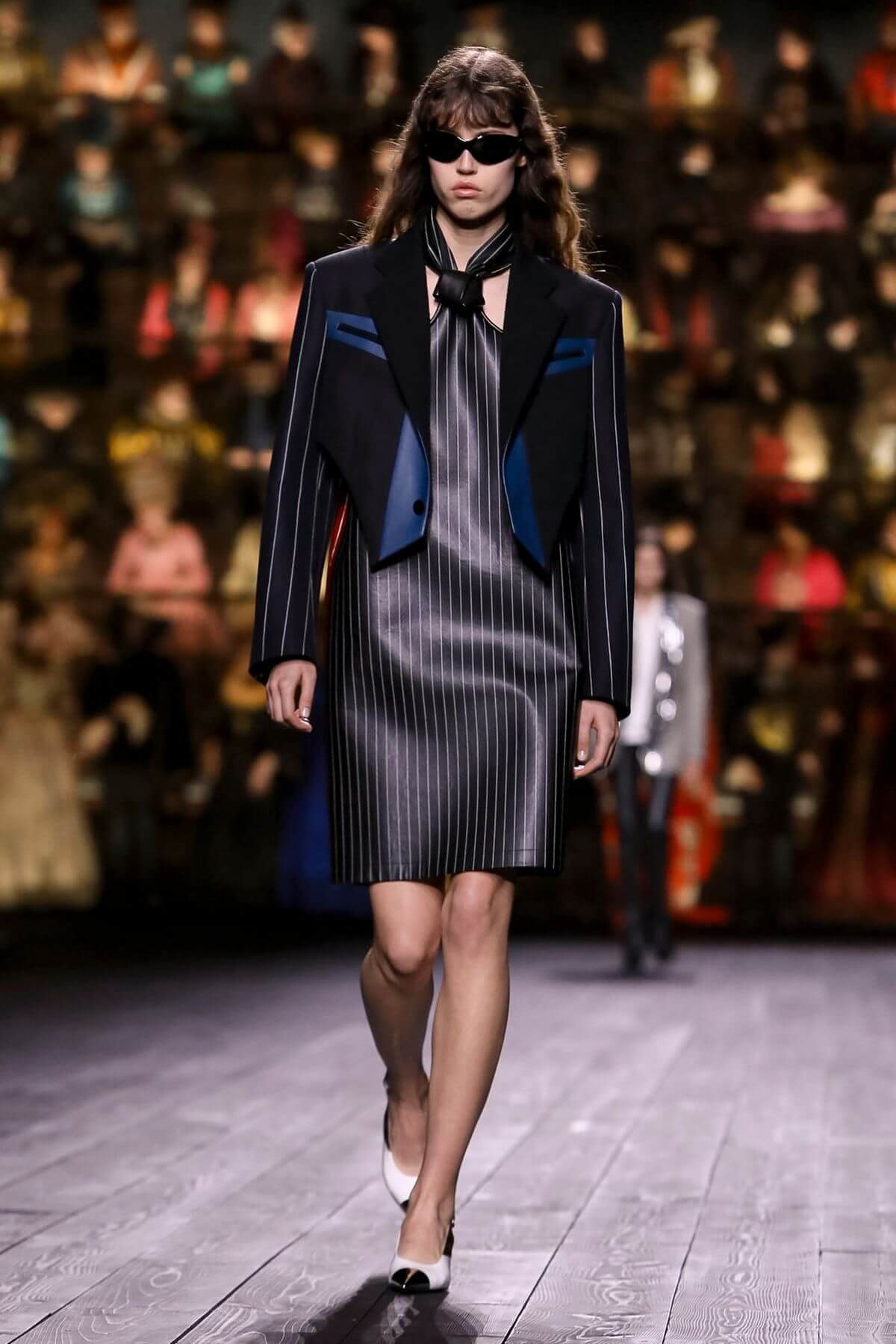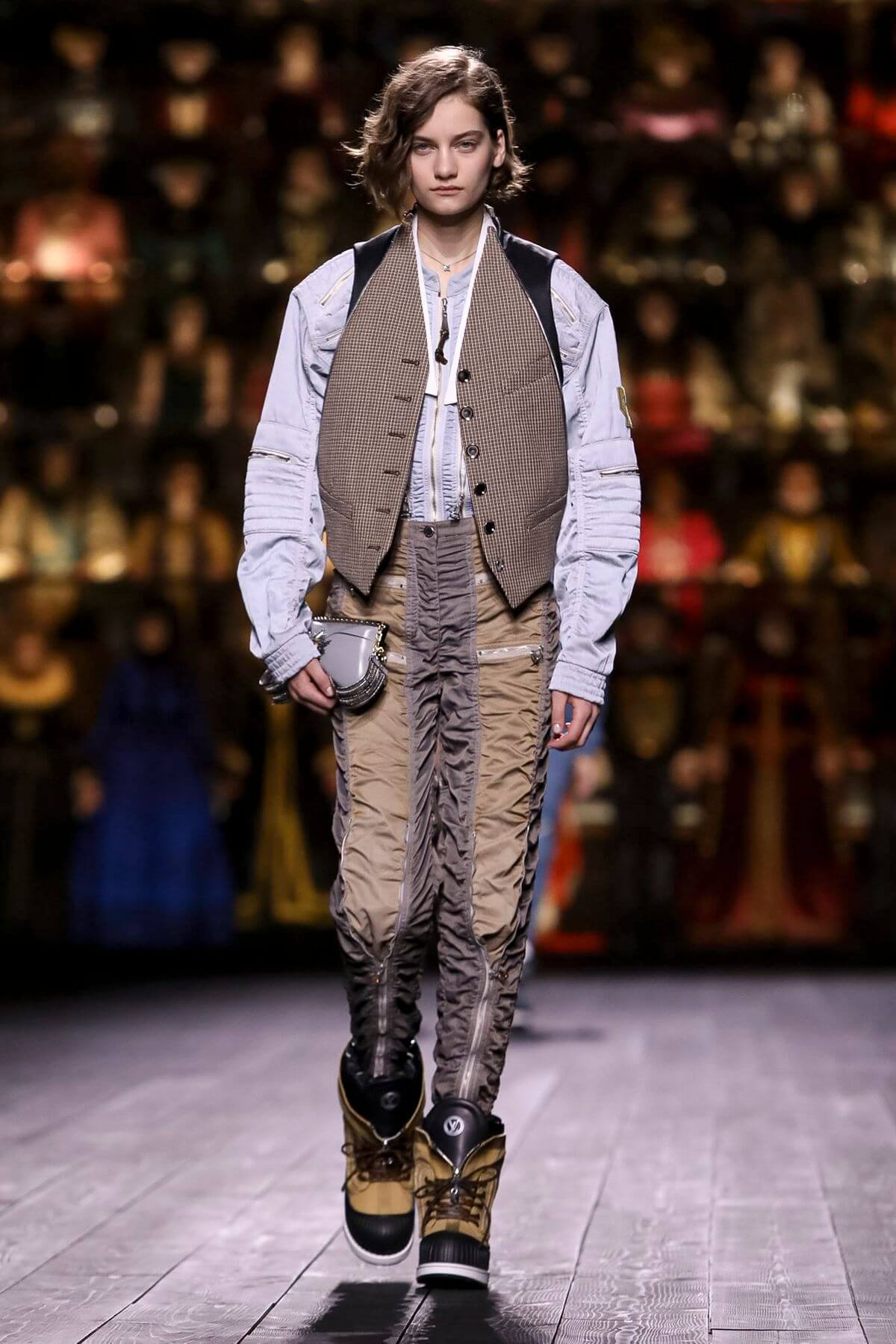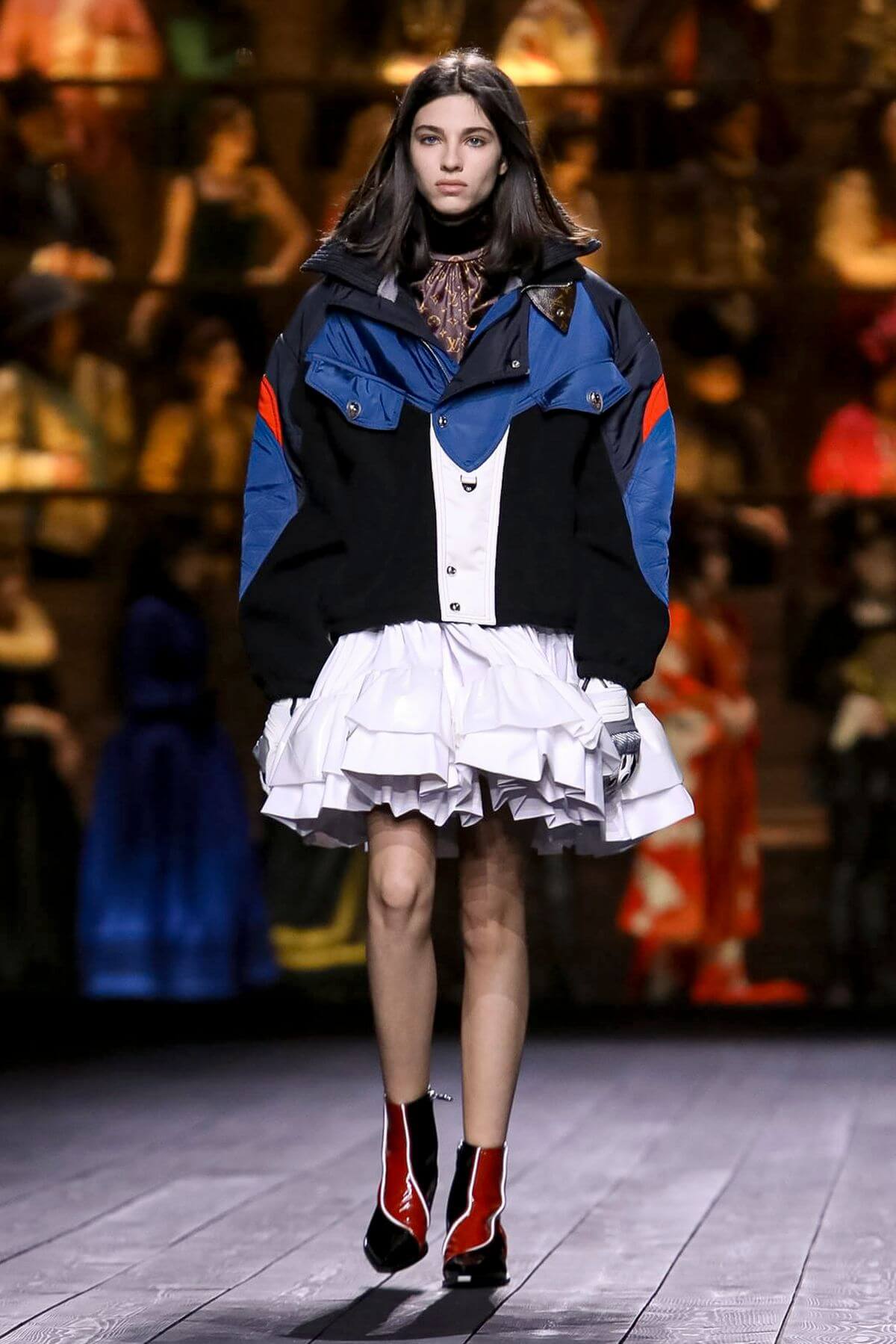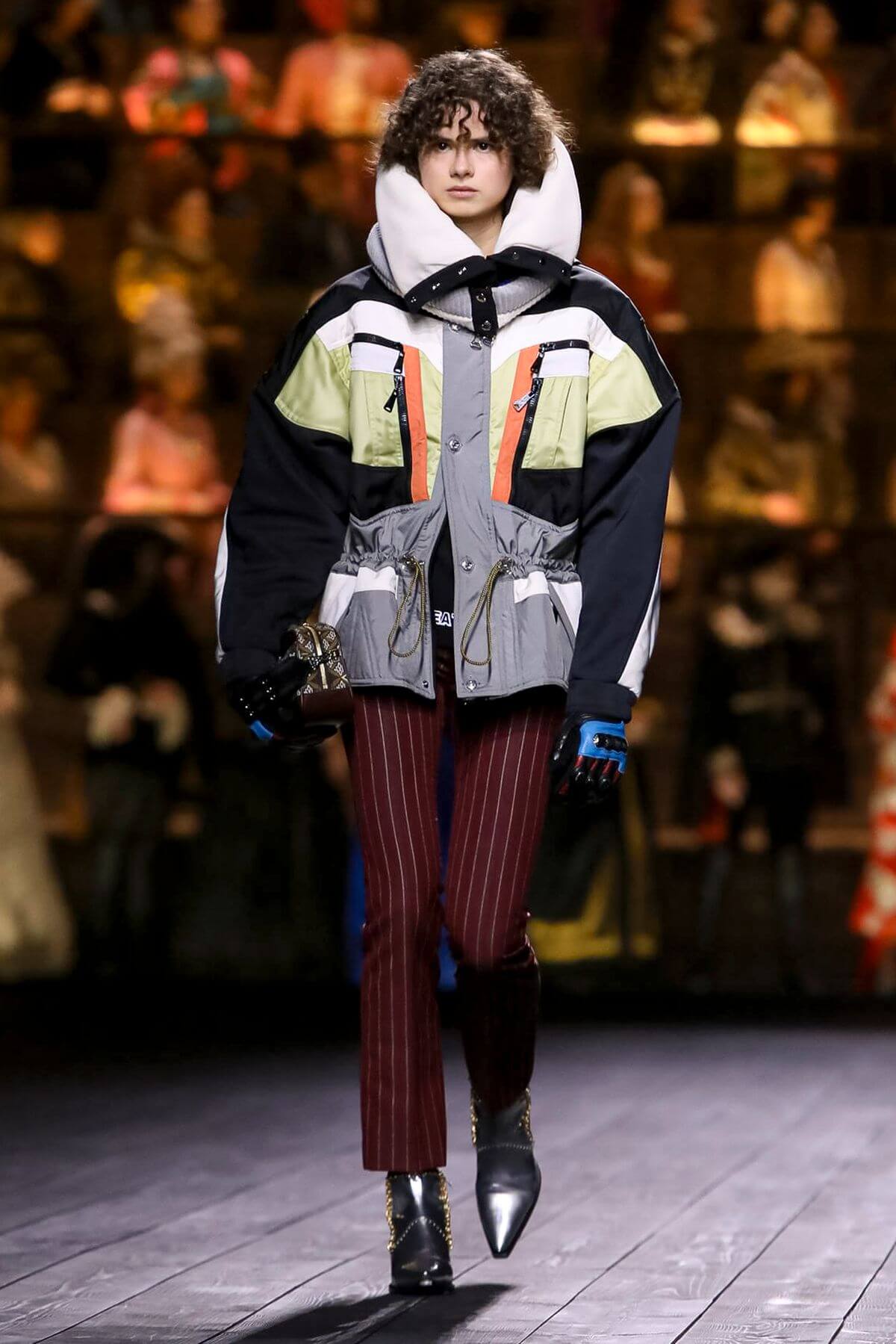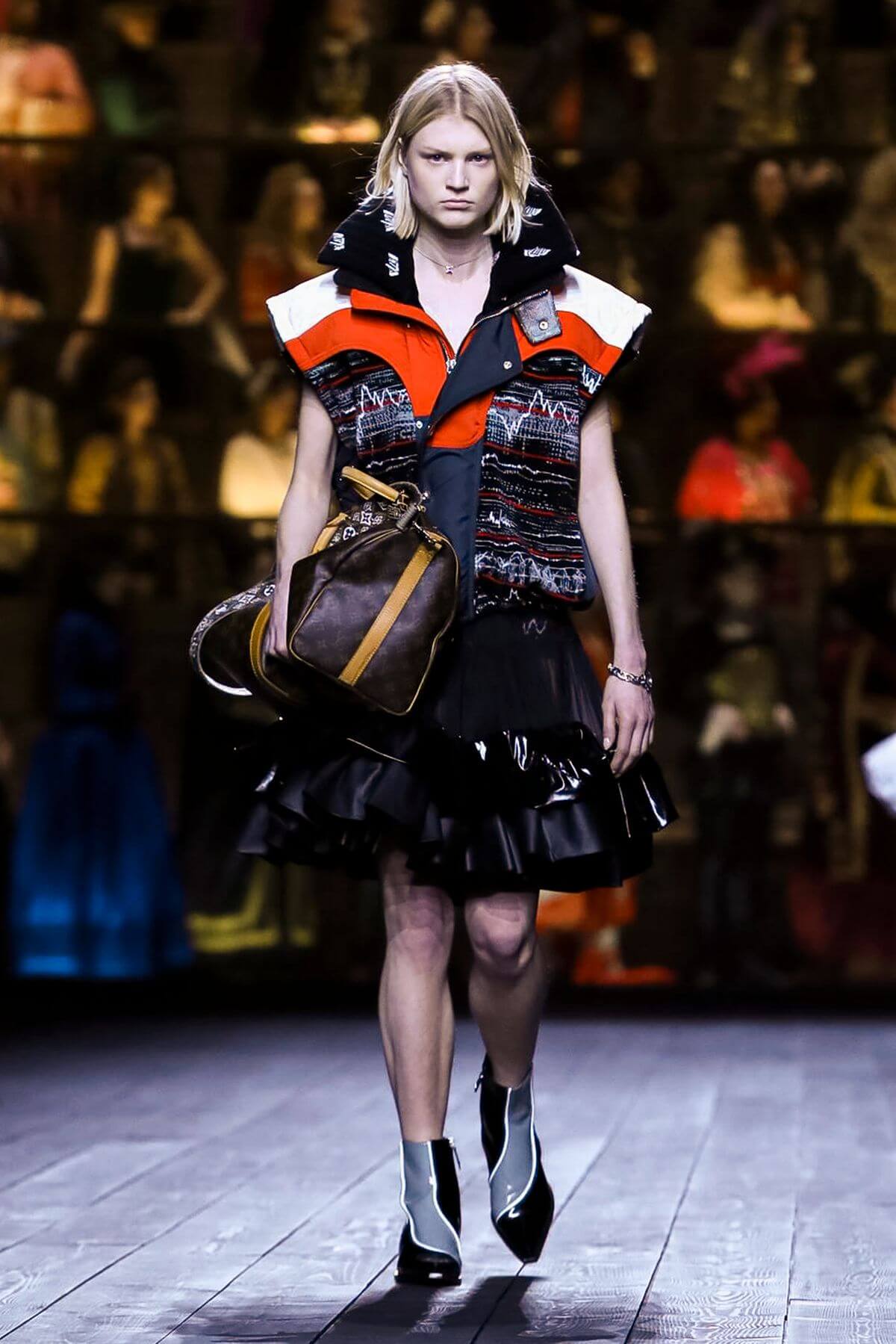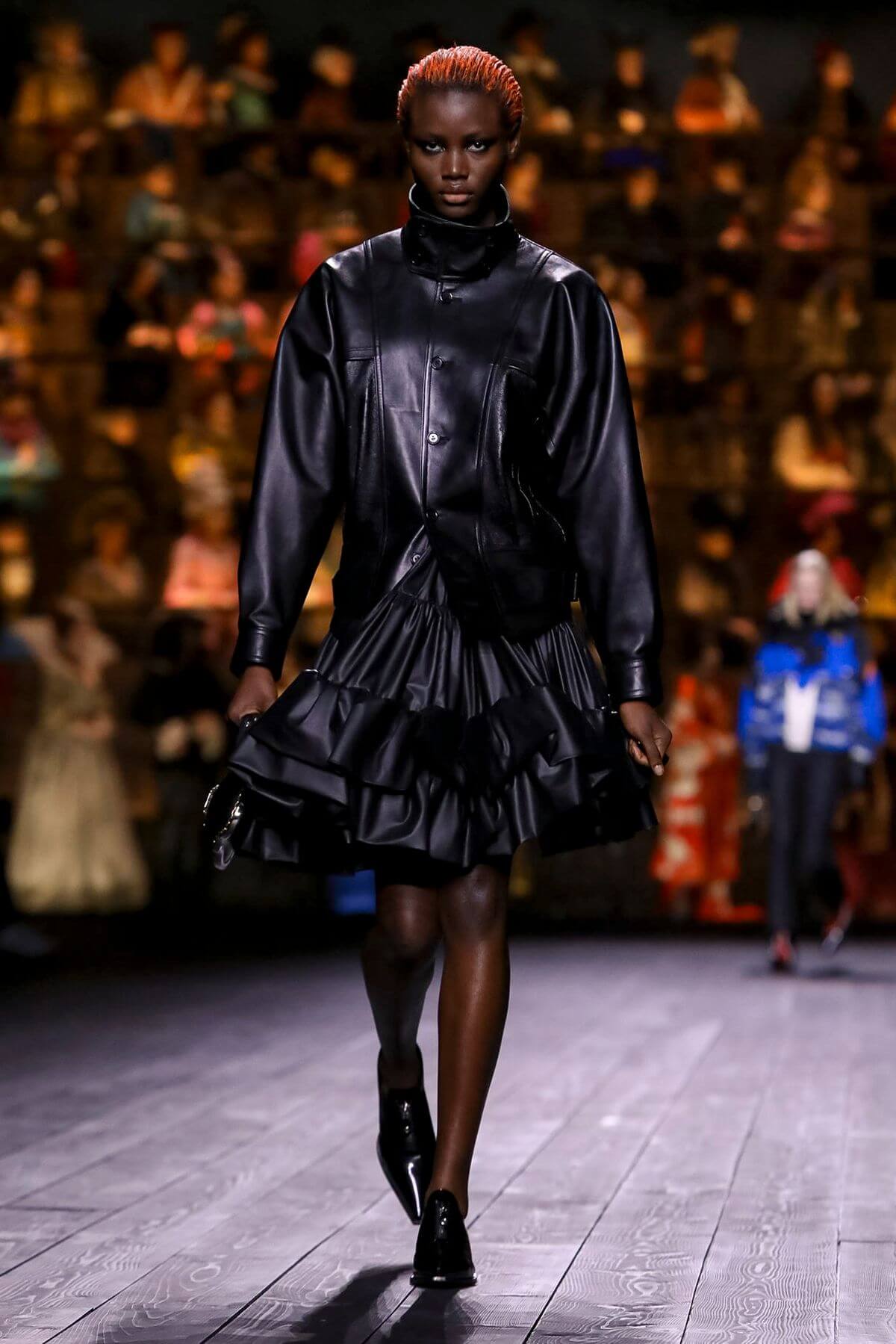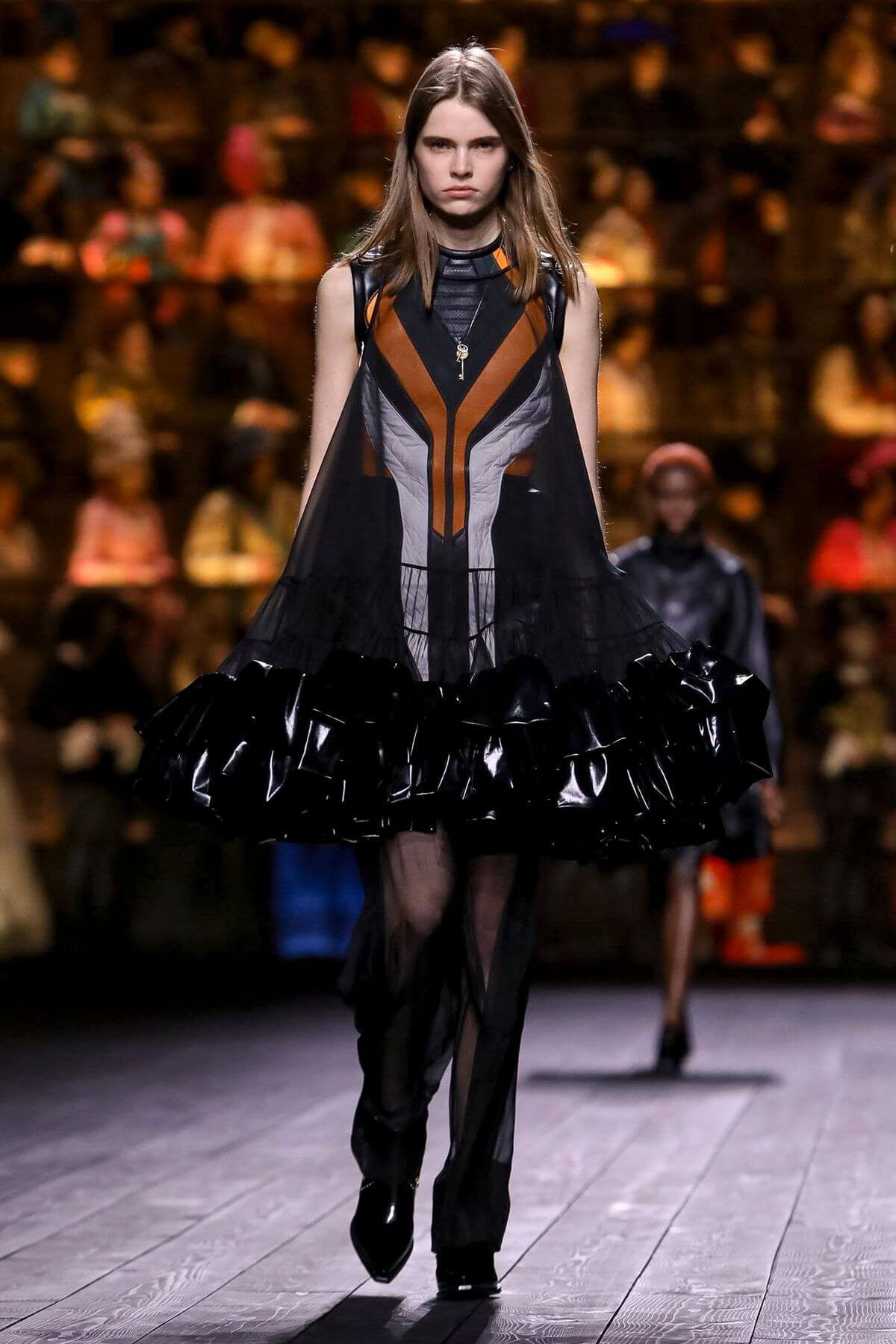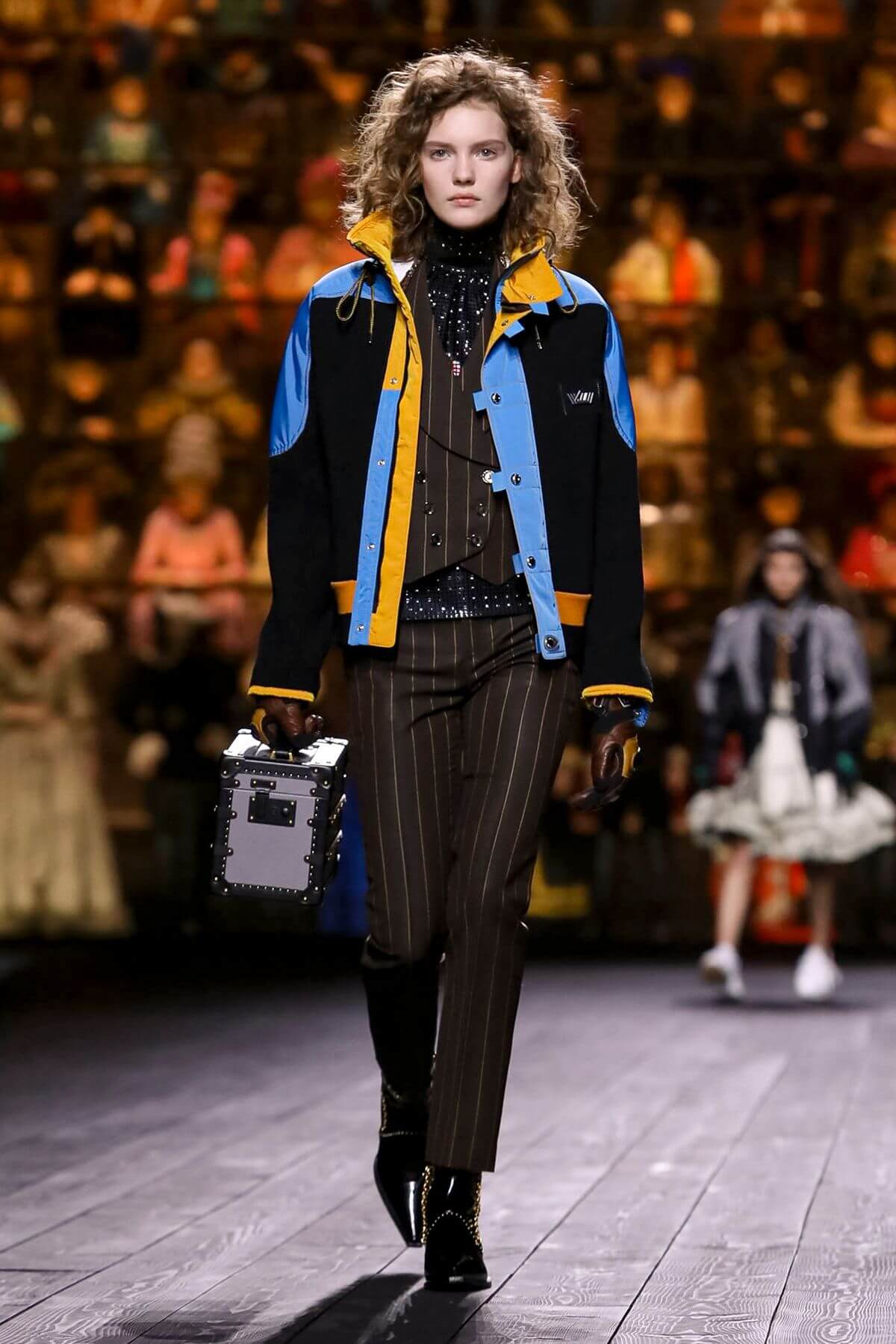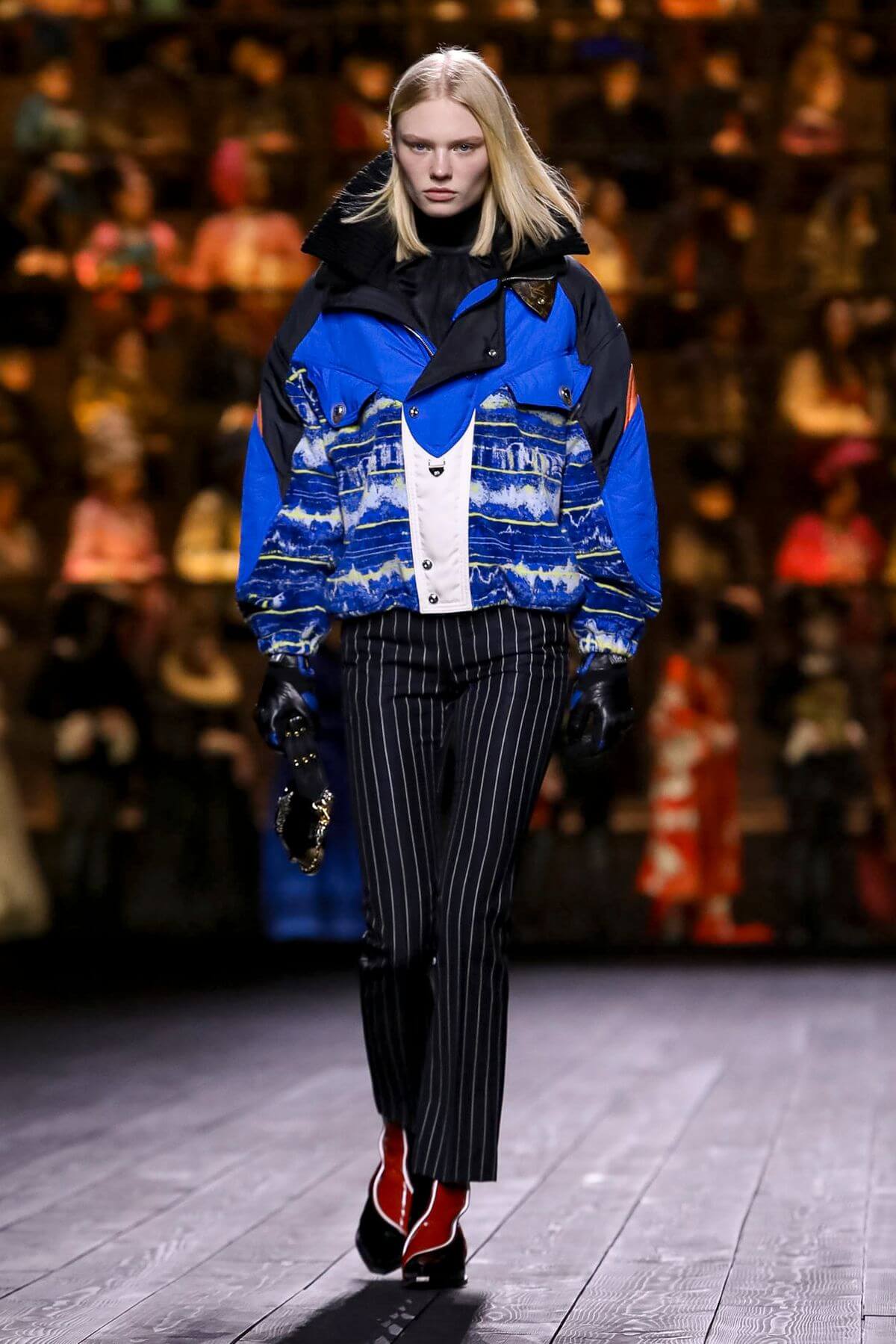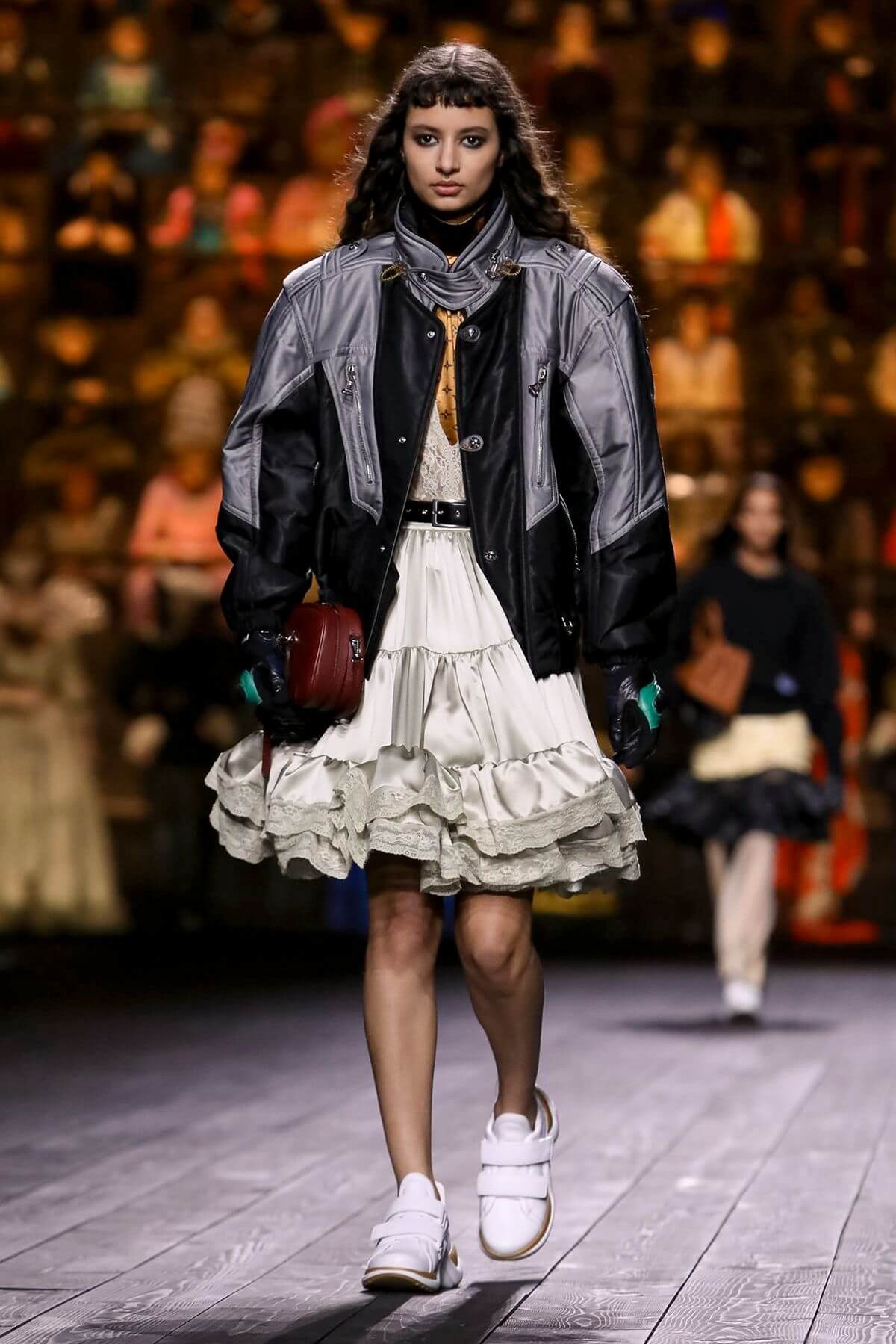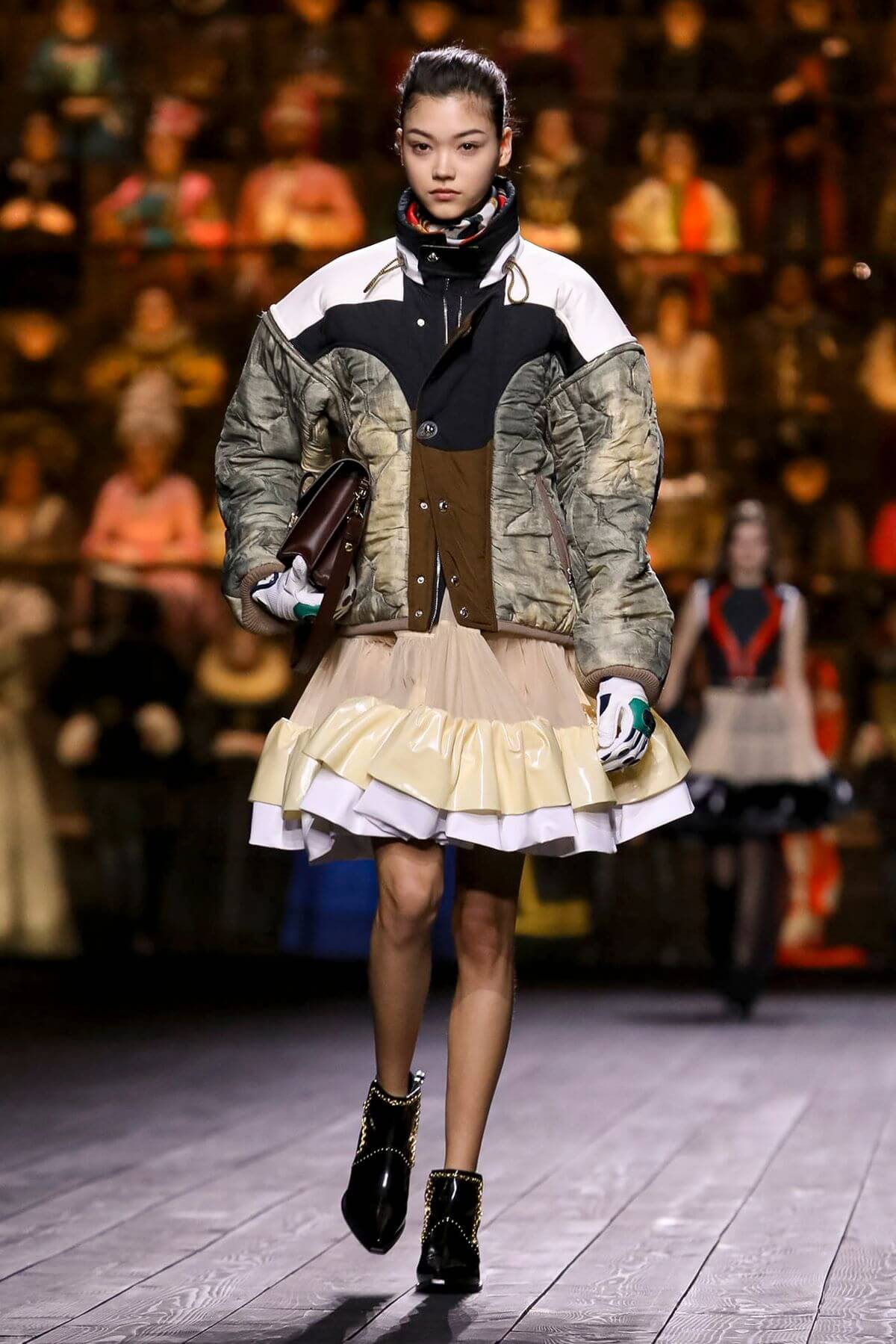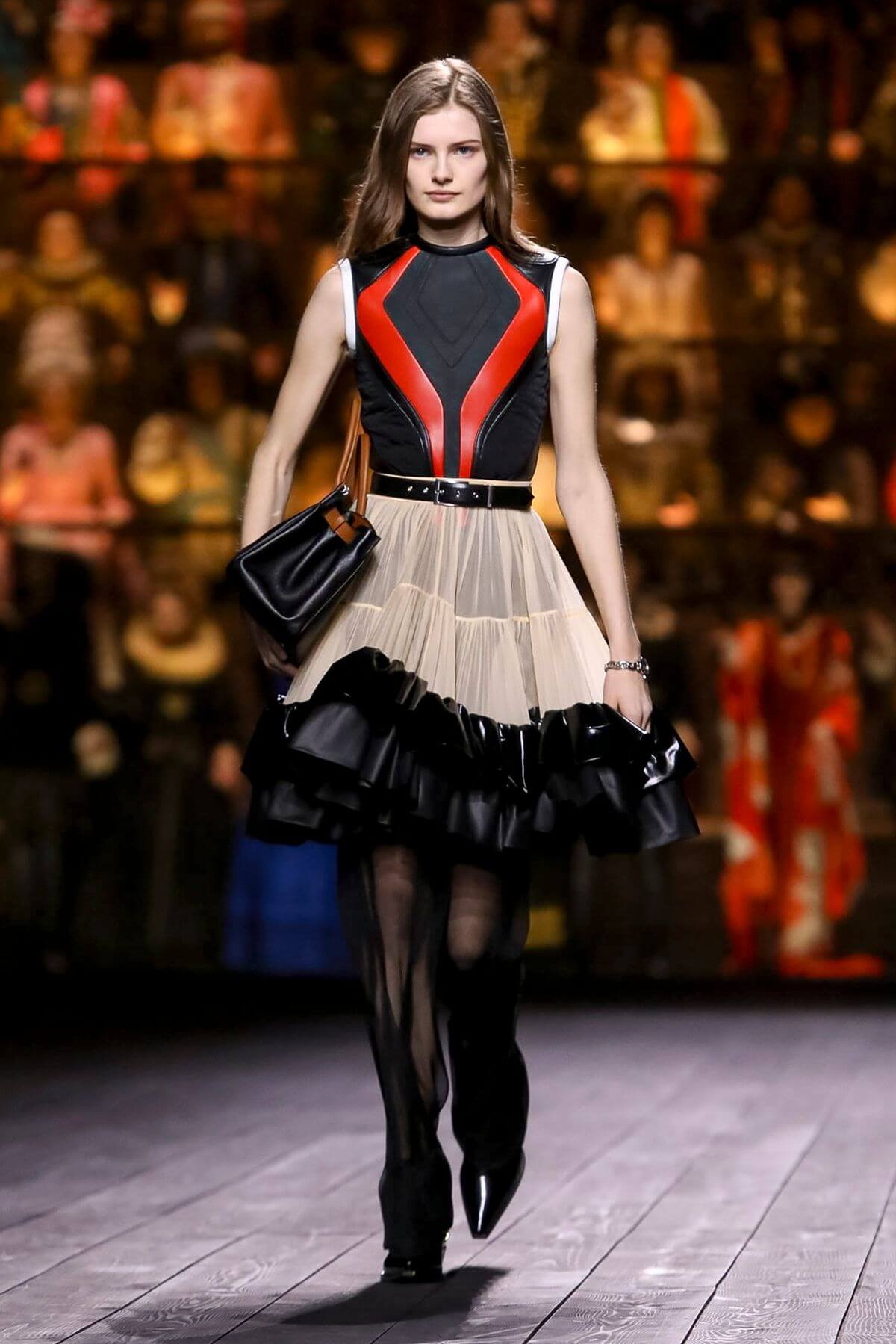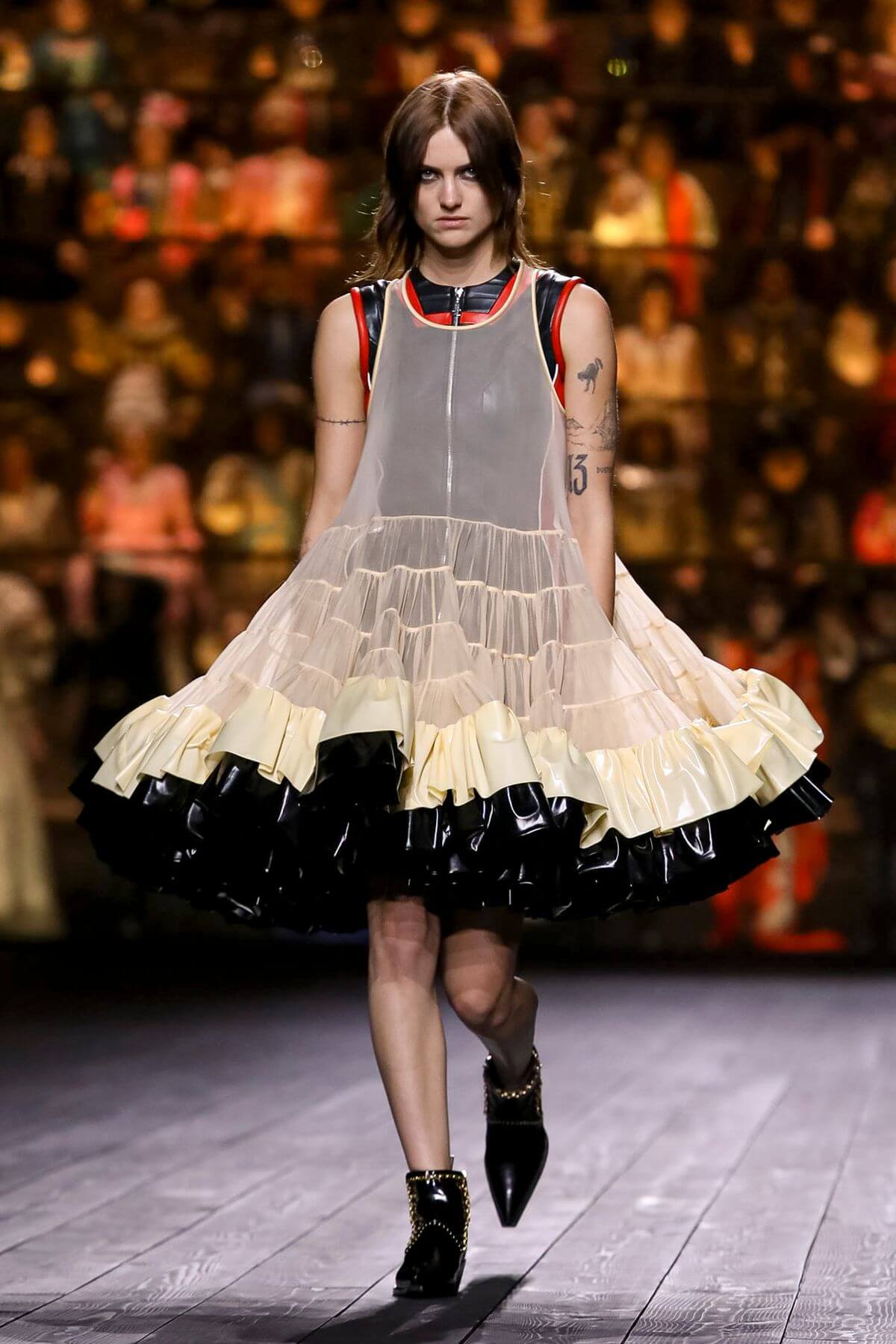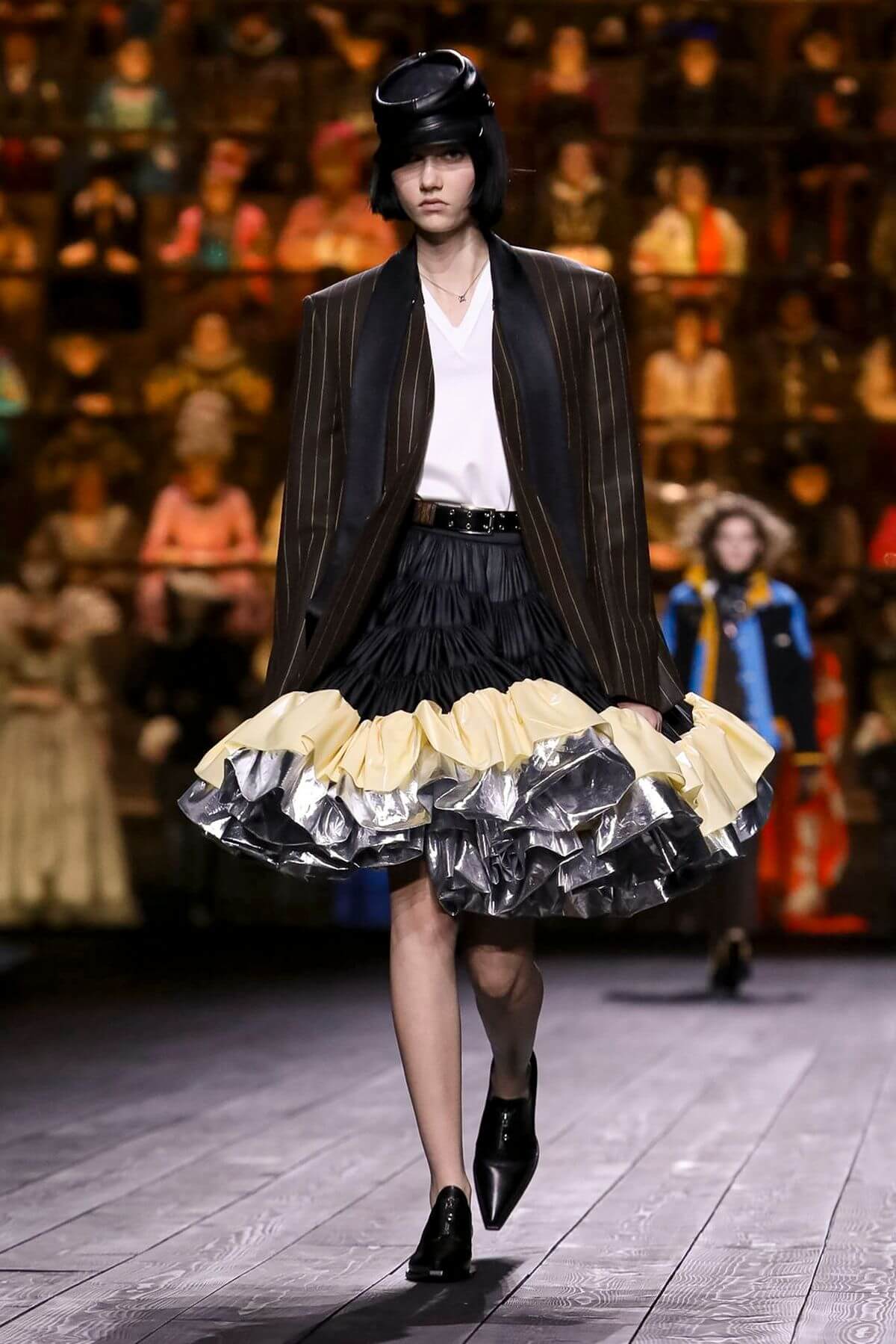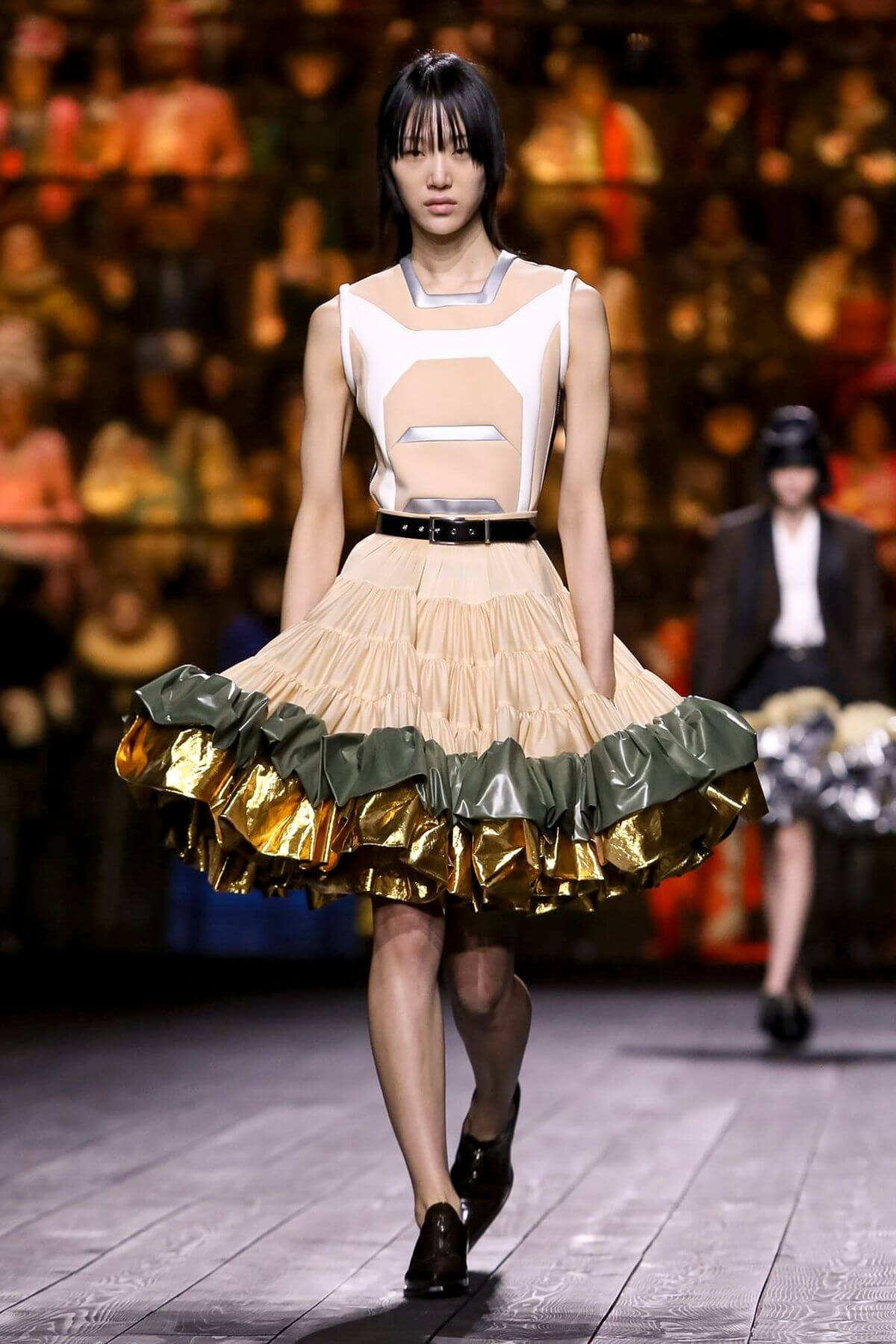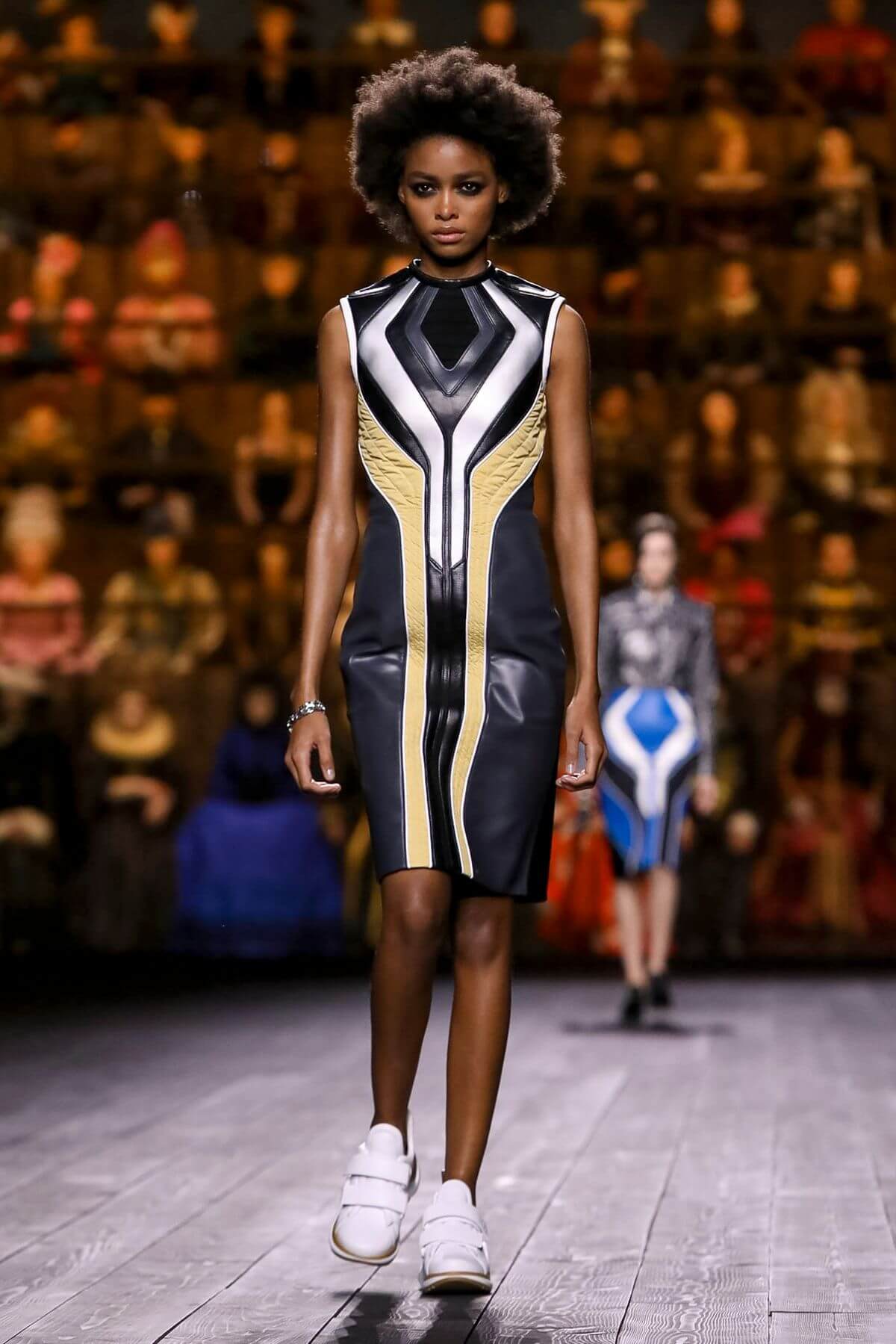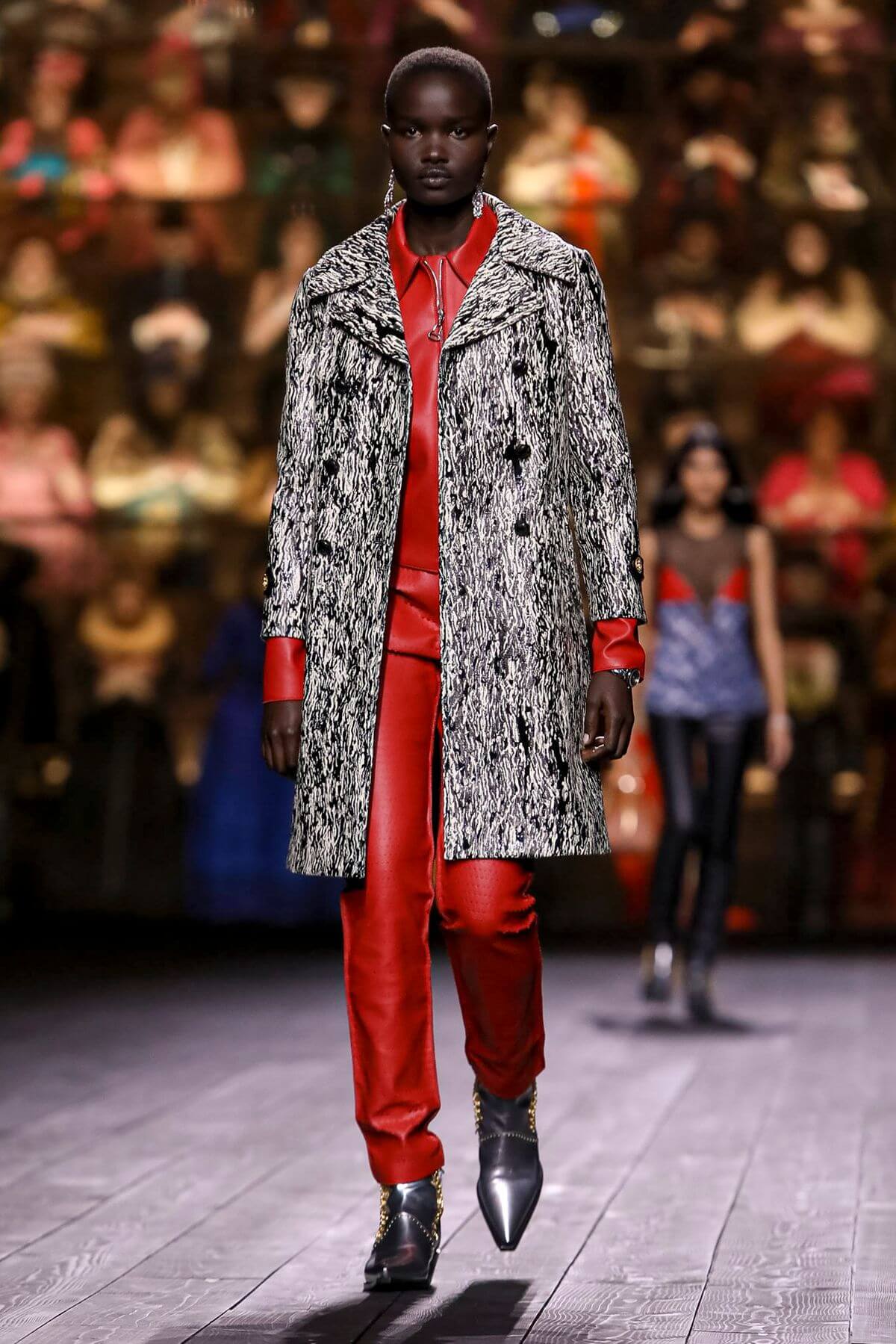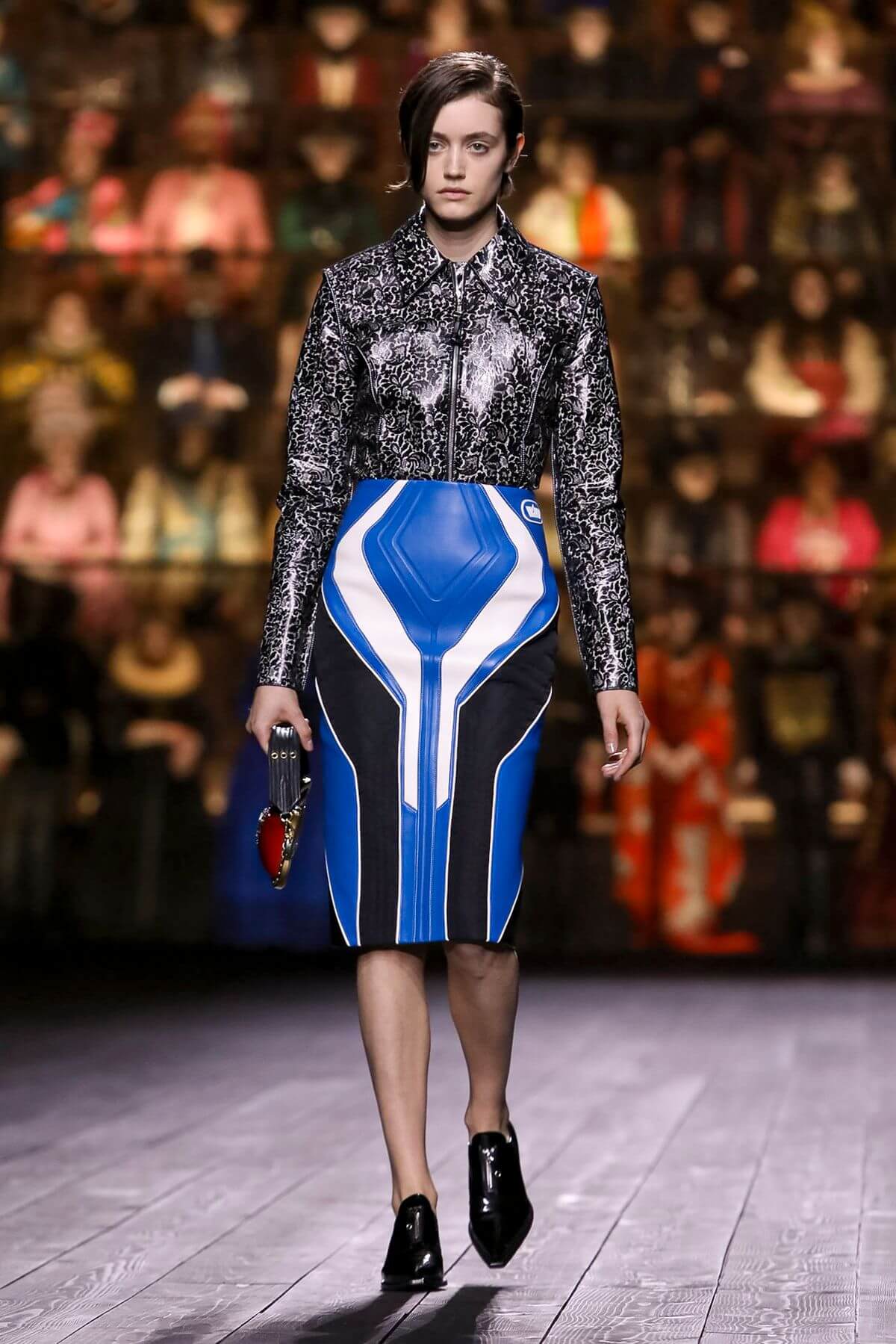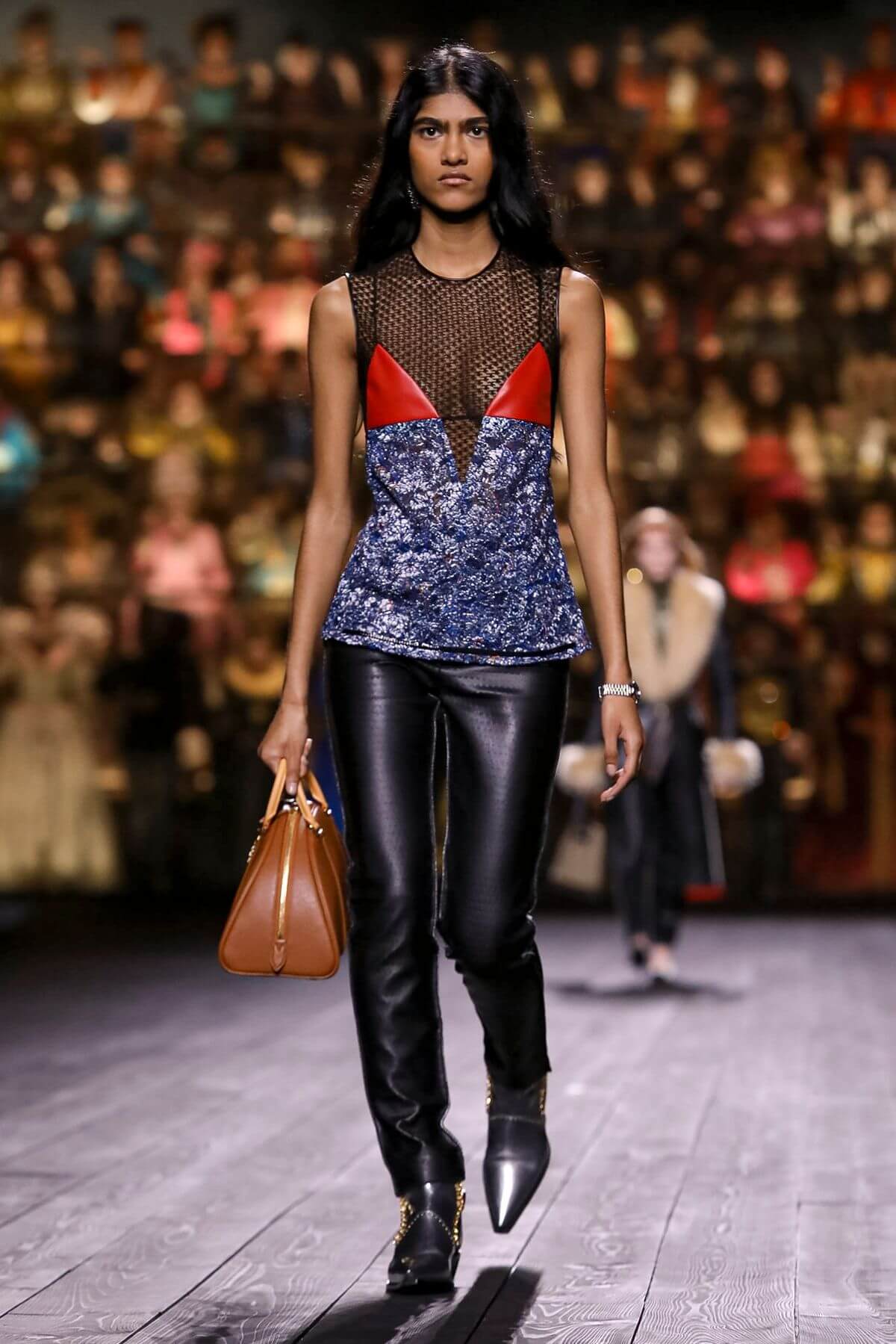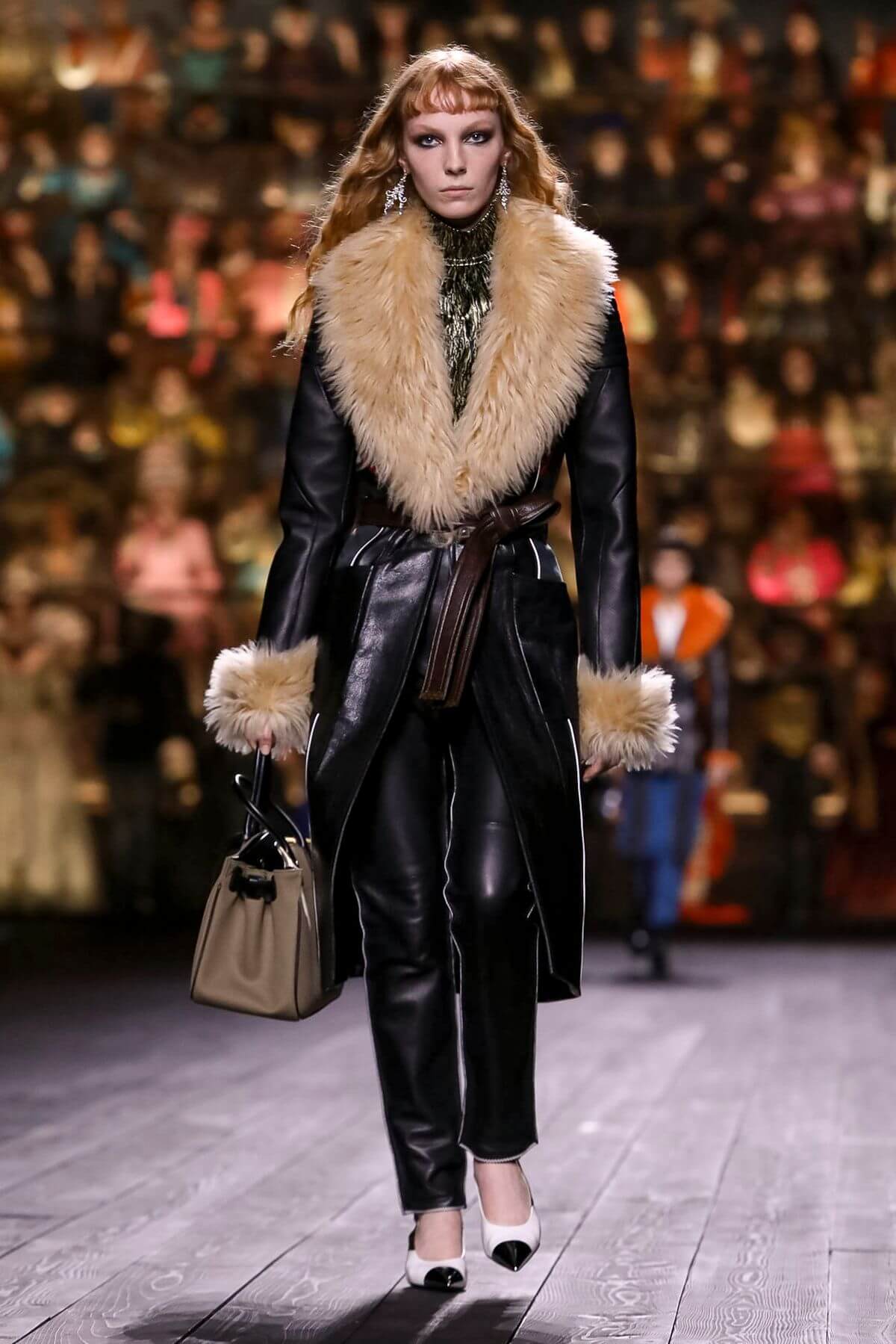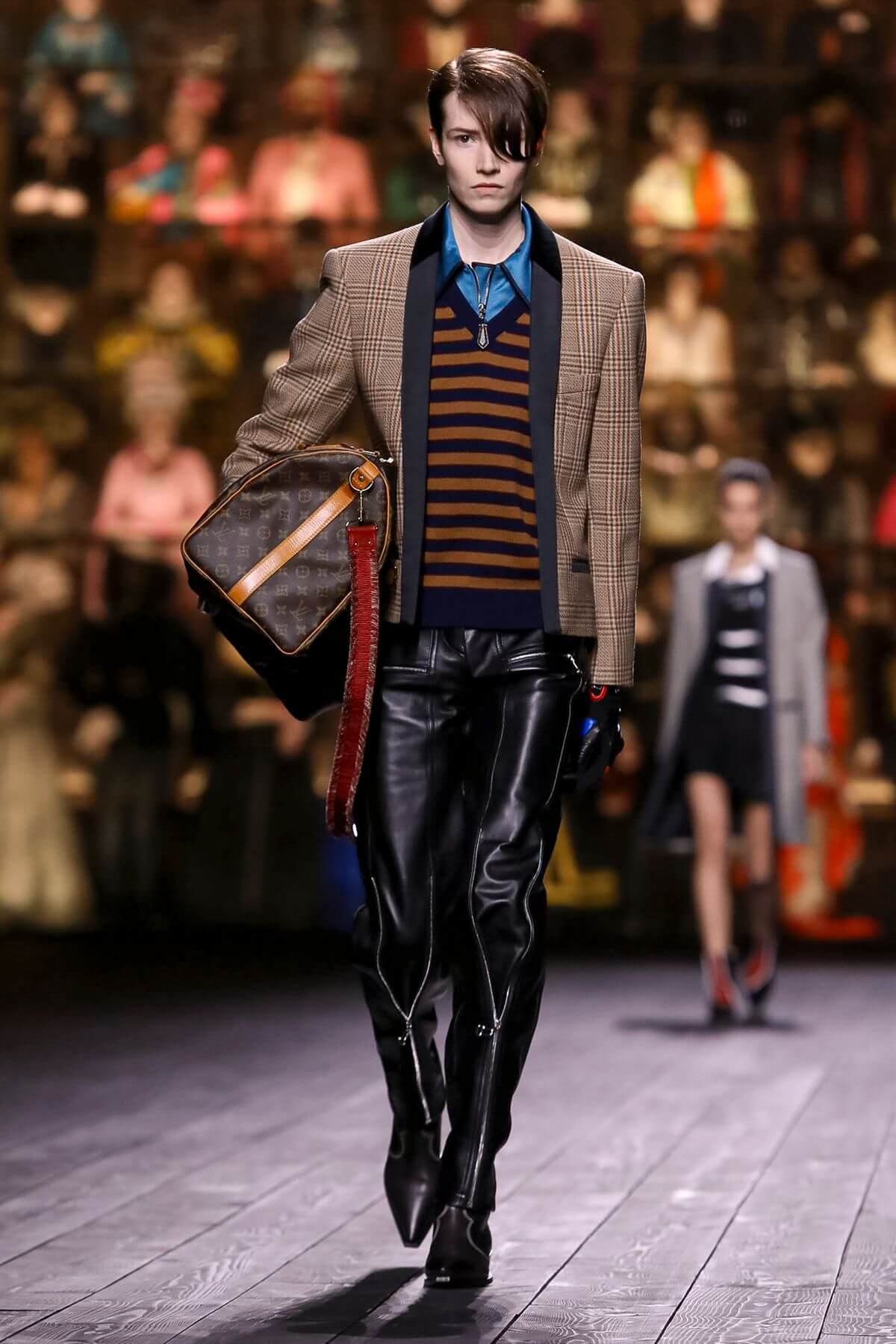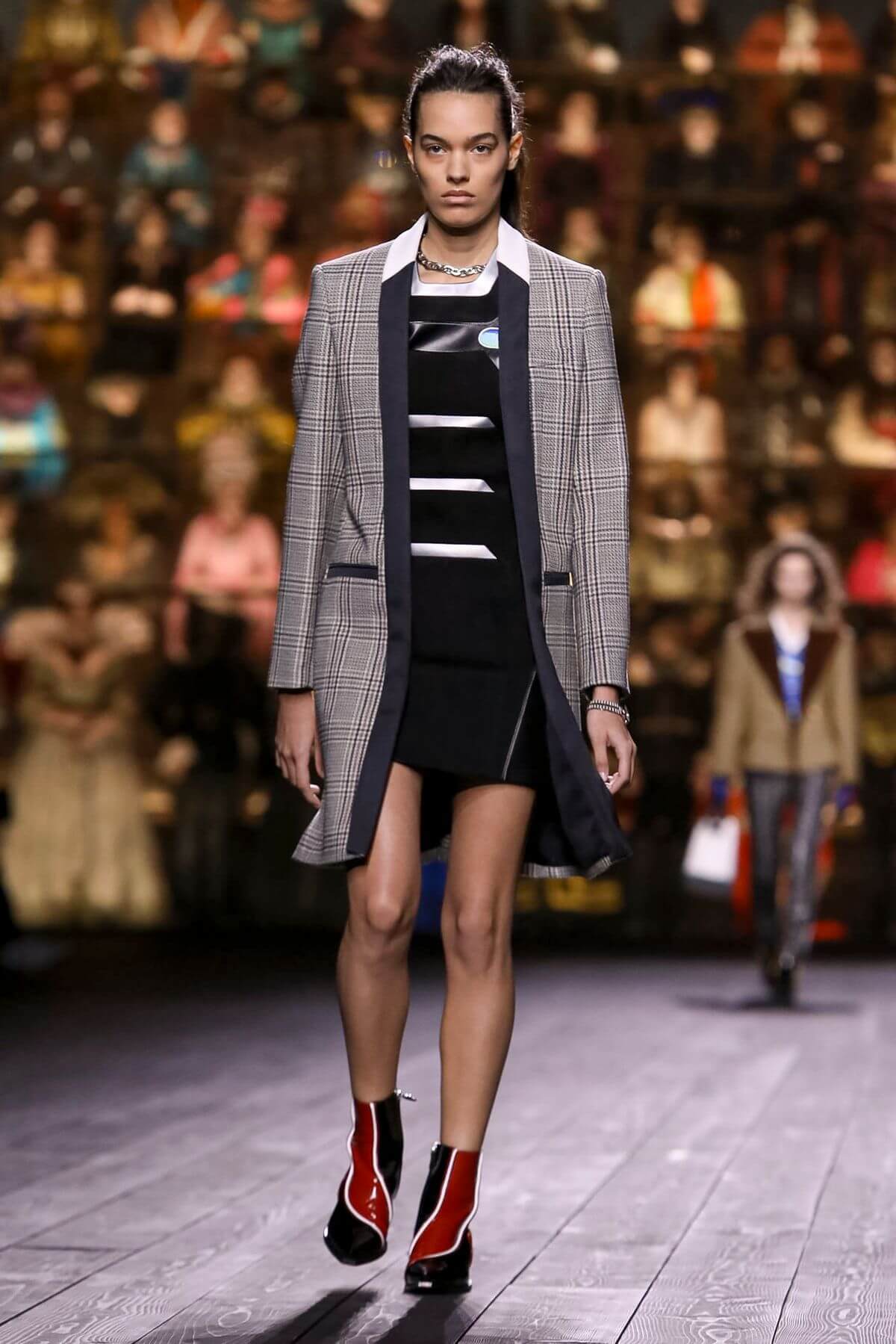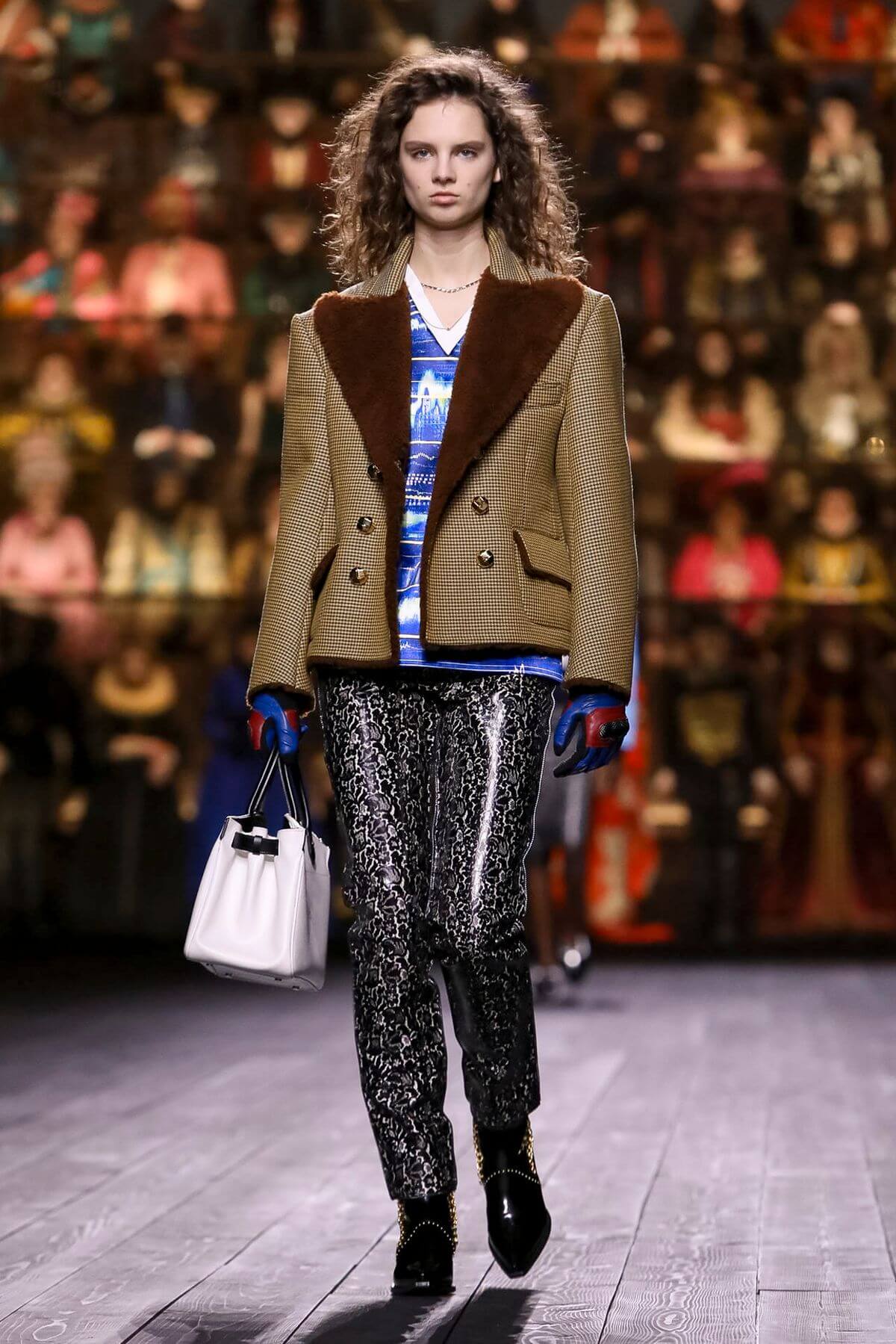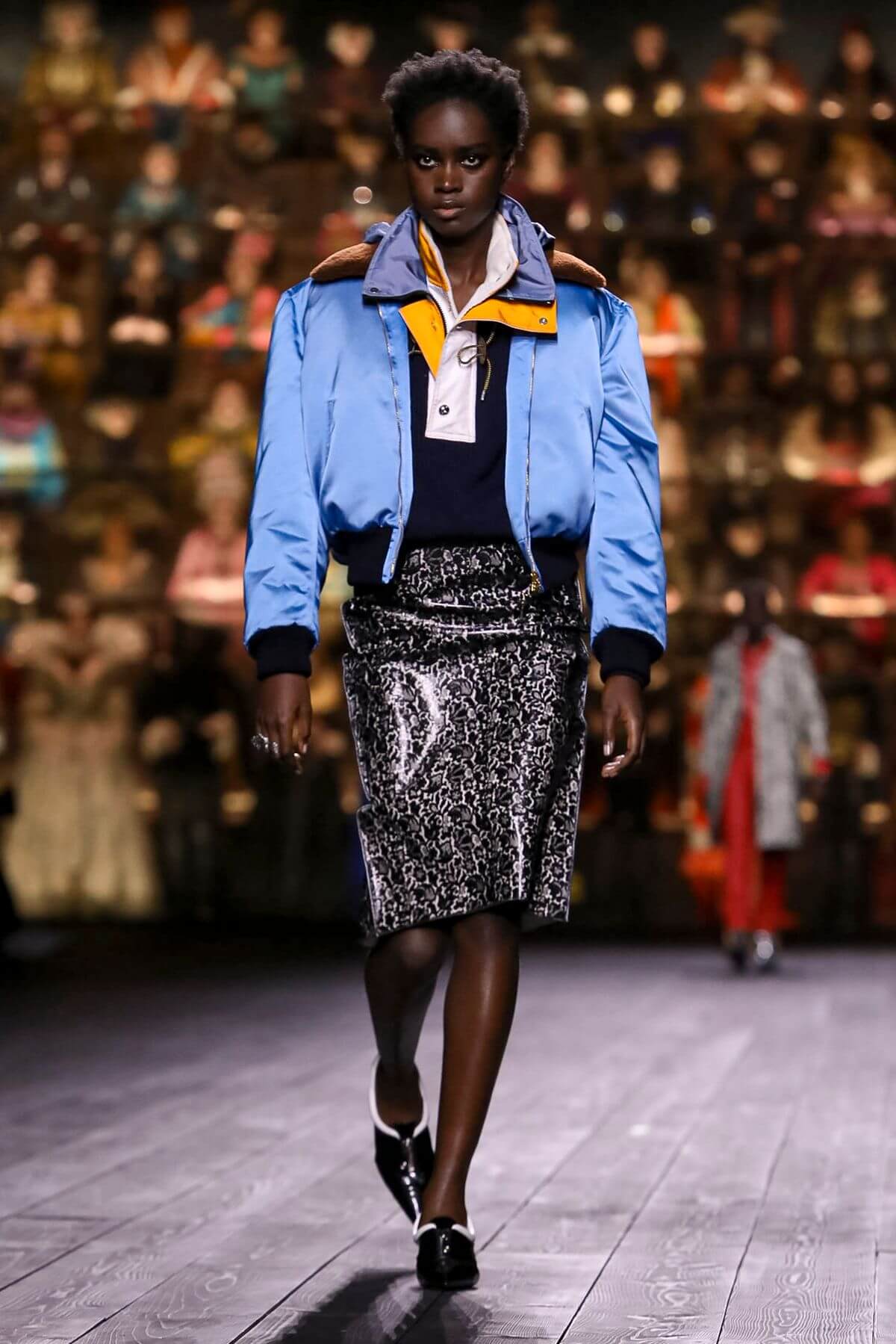 The FW 2020 presentation was a walk on the clouds, an introduction to fashion history through some of its most relevant moments and influences. "I wanted a group of characters that represent different countries, different cultures, different times," Ghesquière commented previously. "I love this interaction between the people seated in the audience, the girls walking, and the past looking at them—these three visions mixed together." A masterpiece from the French creator.
The accessories section is the most renown in Louis Vuitton and the offerings in this Fall/Winter range of proposals is just a rendition to many of the aesthetics that conquered the runway in history. Romantic clutches, reimagined bucket bags, vintage-inspired handbags or the stunning mini trunk were some of the options seen yesterday alongside a selection of footwear that included a futuristic strapped vision of the wildly popular Archlight or cowboy-inspired boots.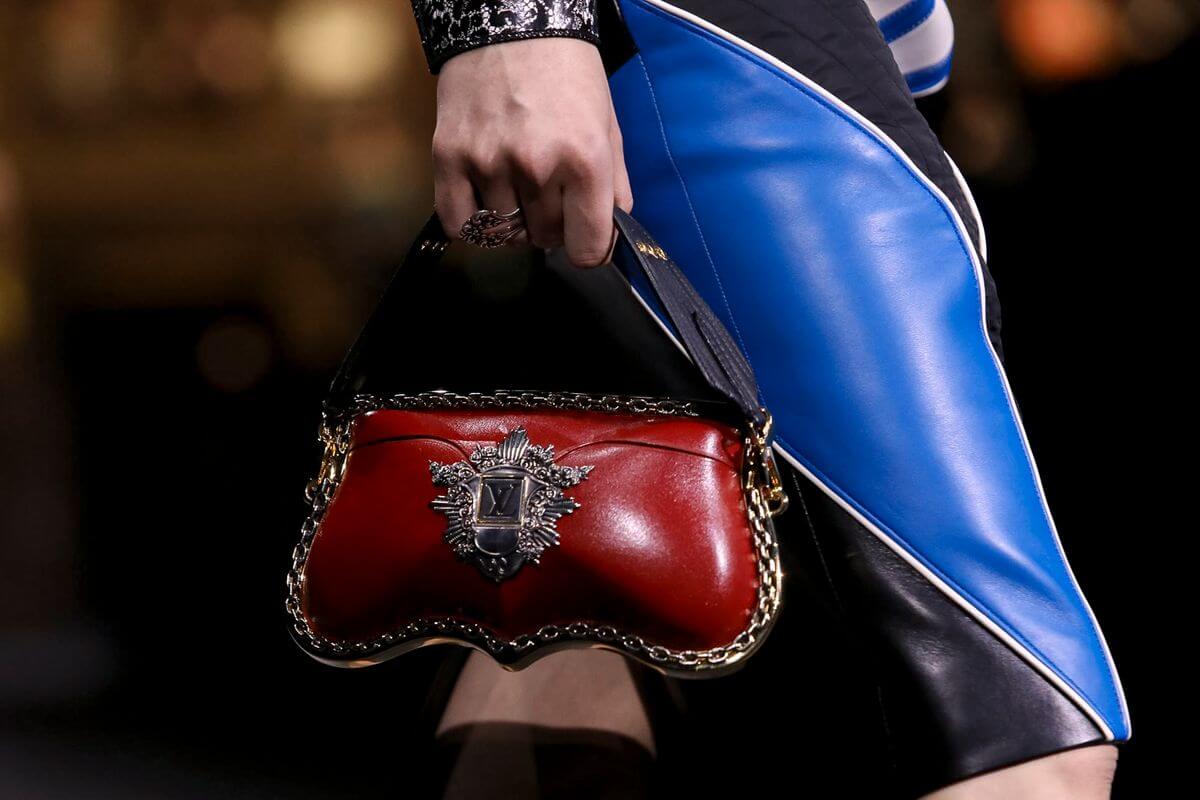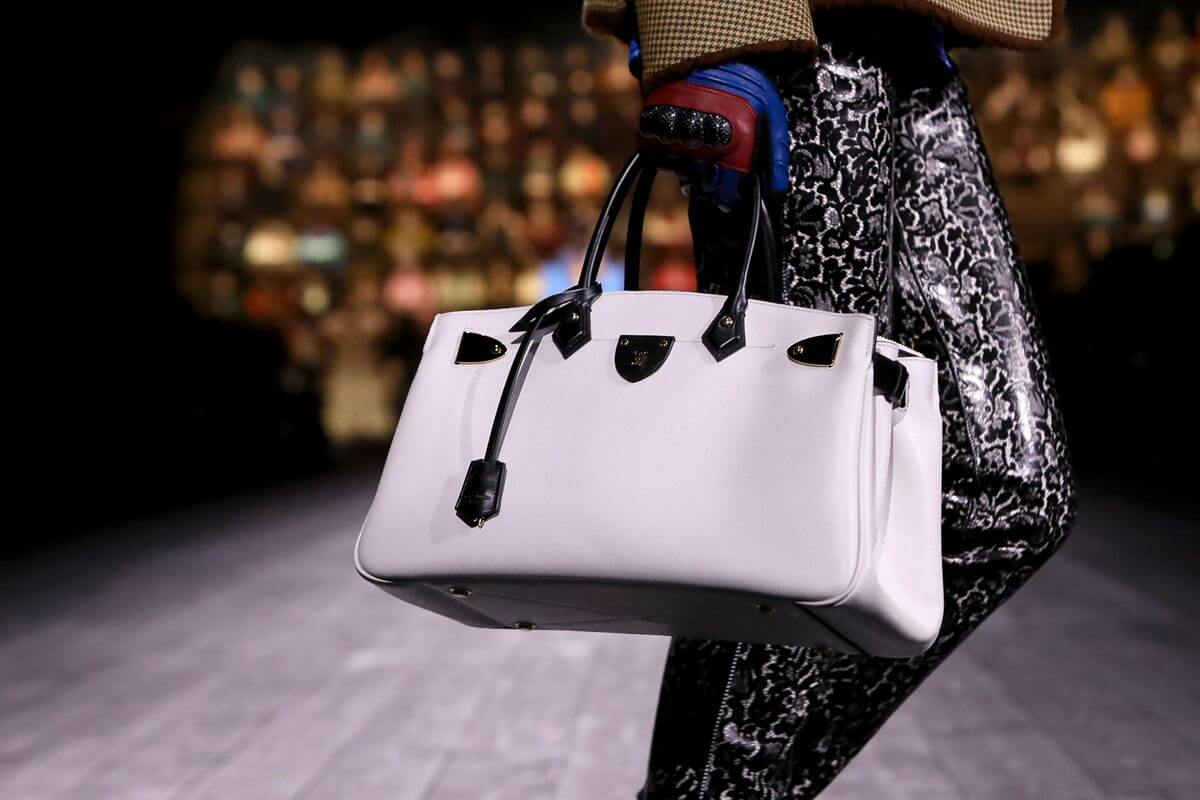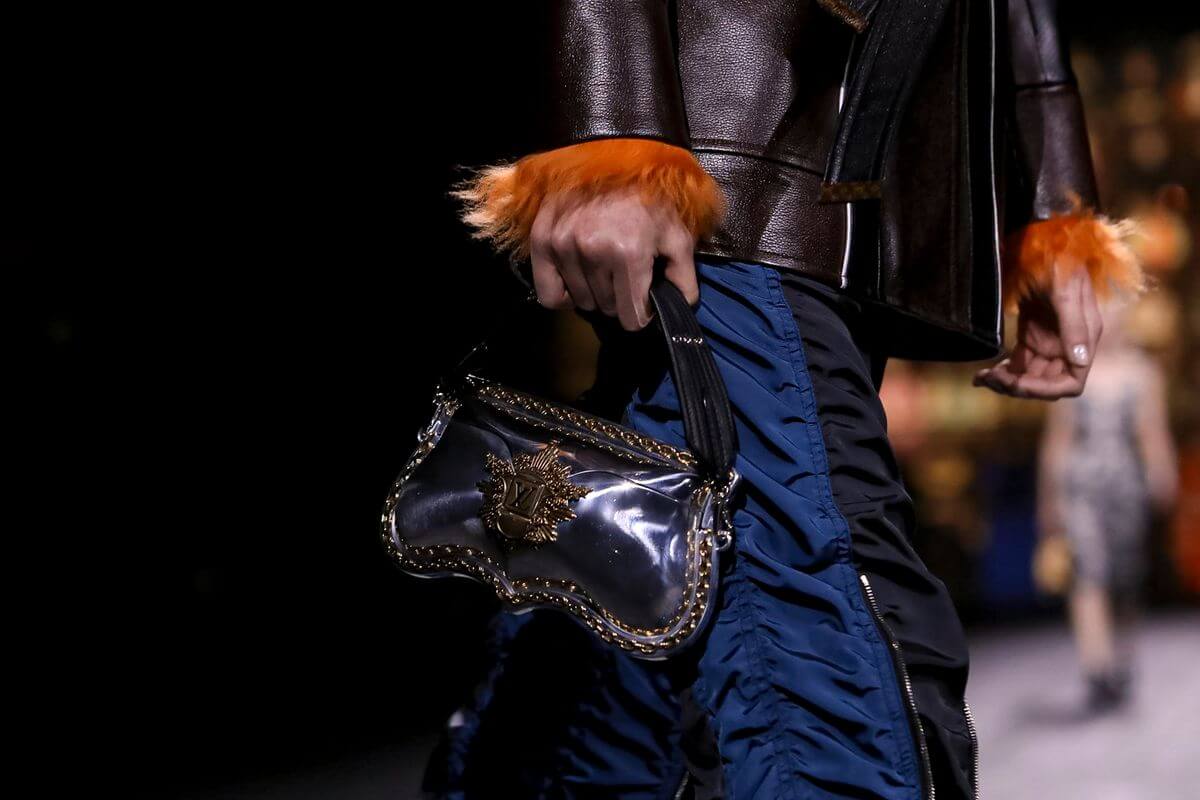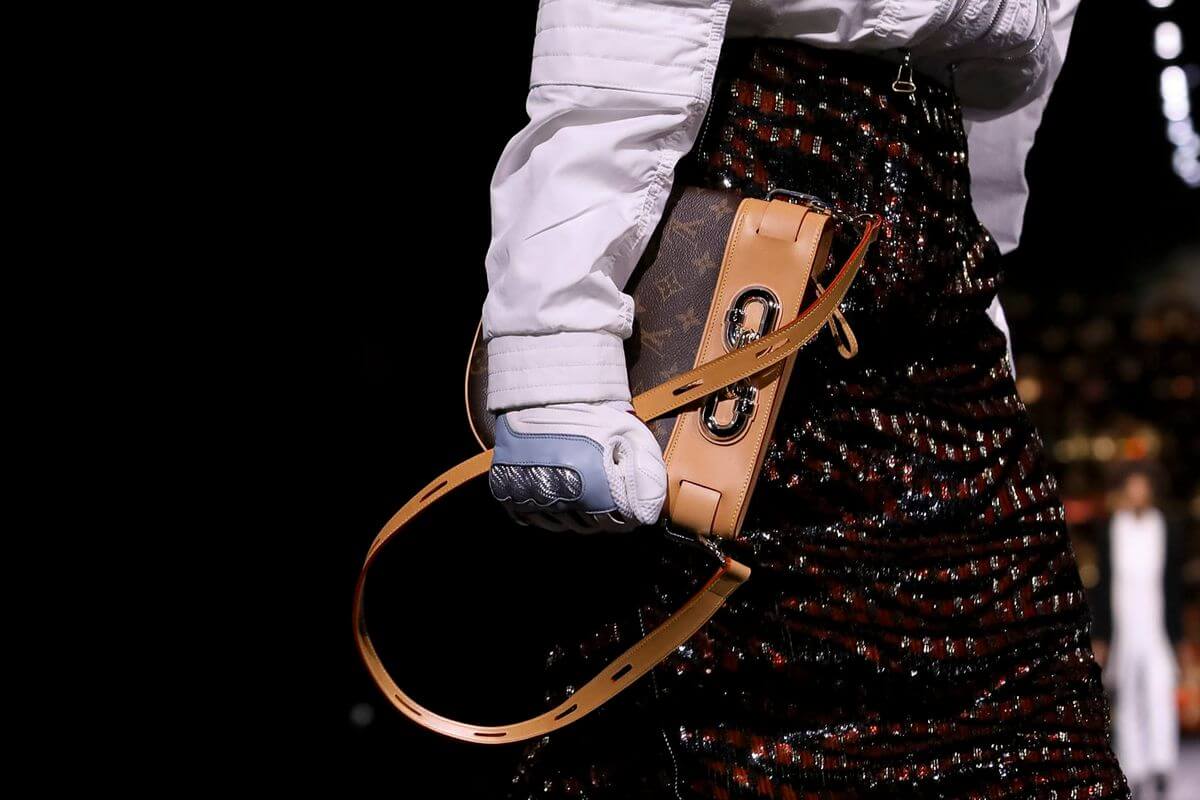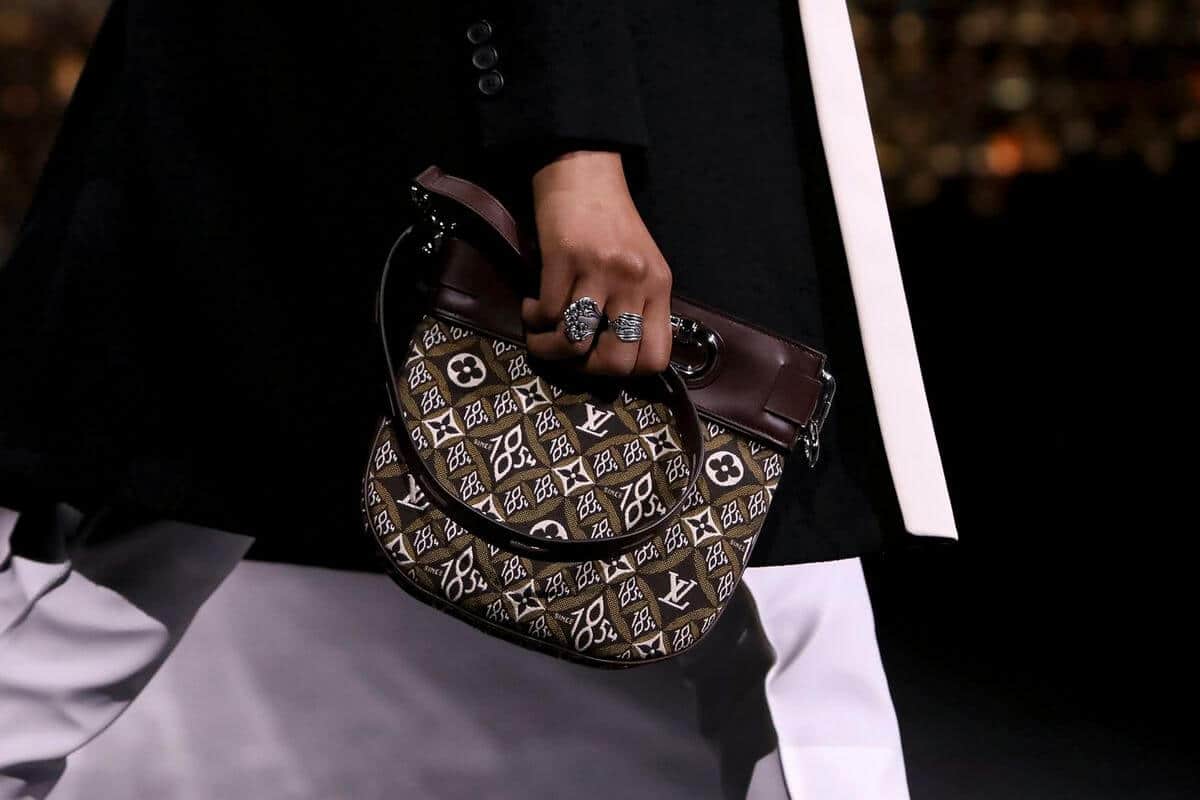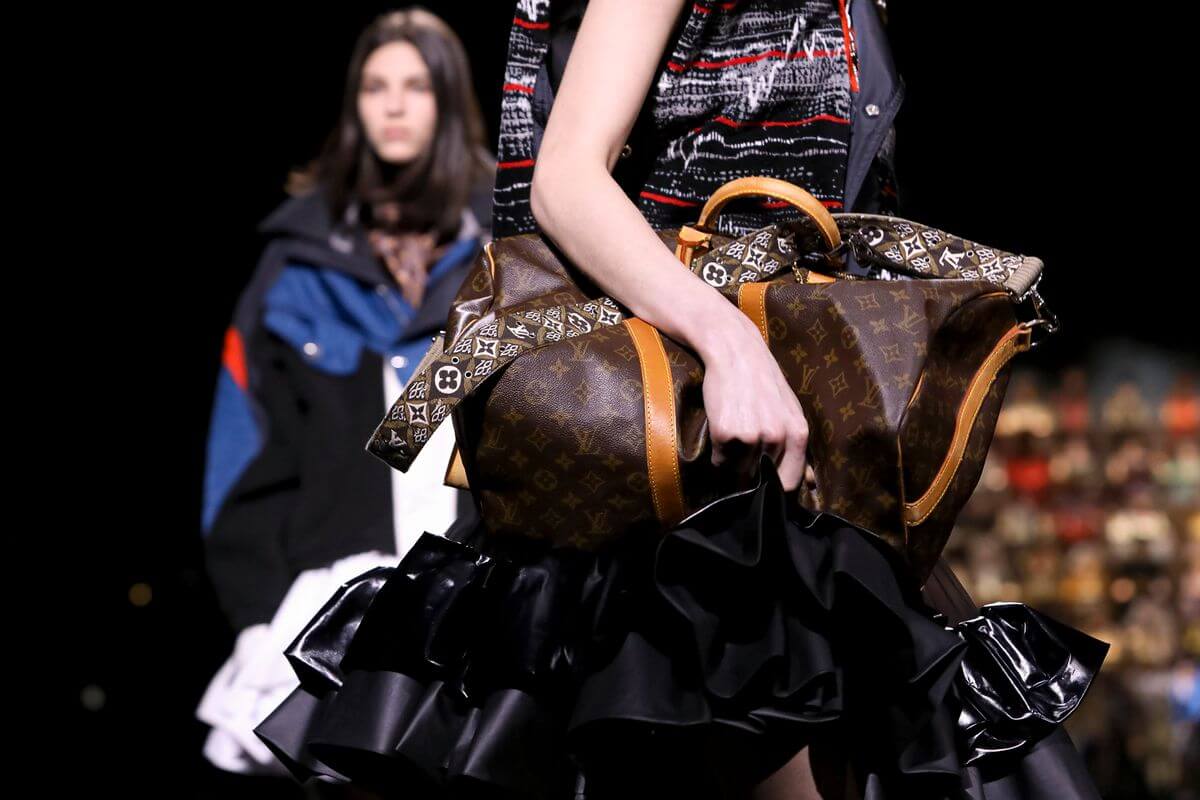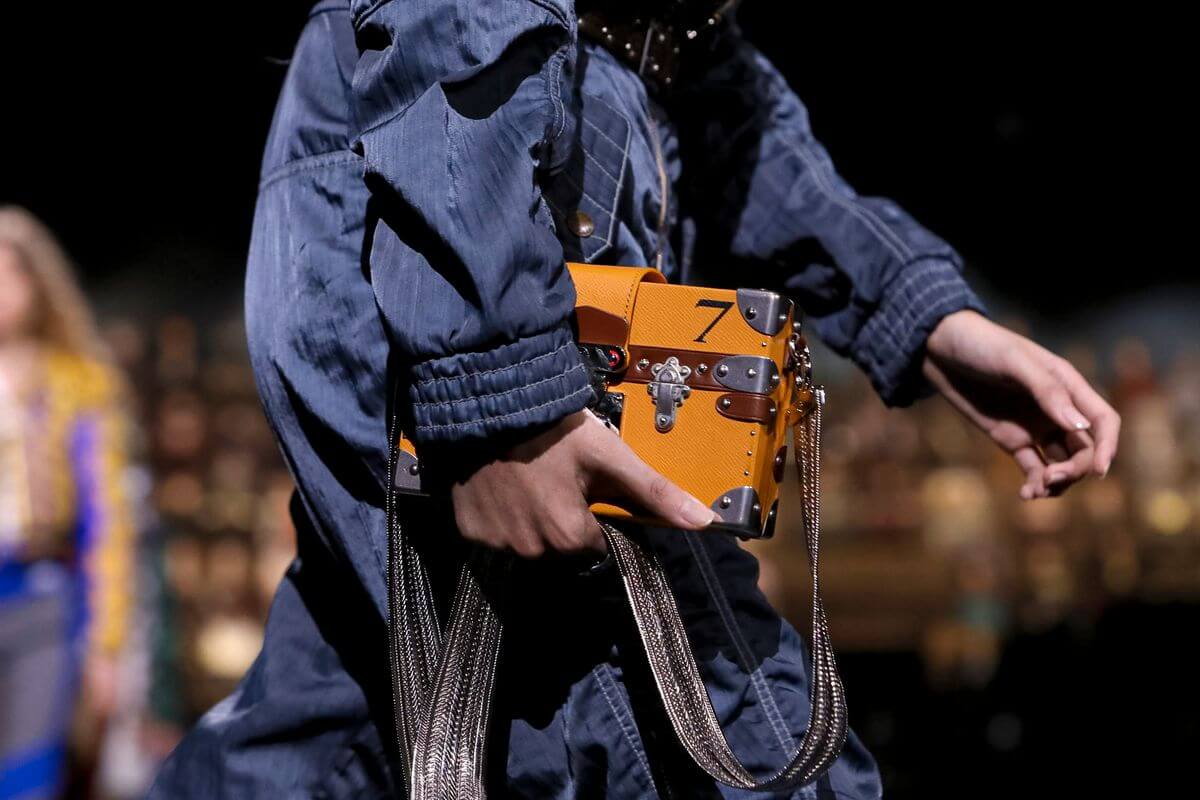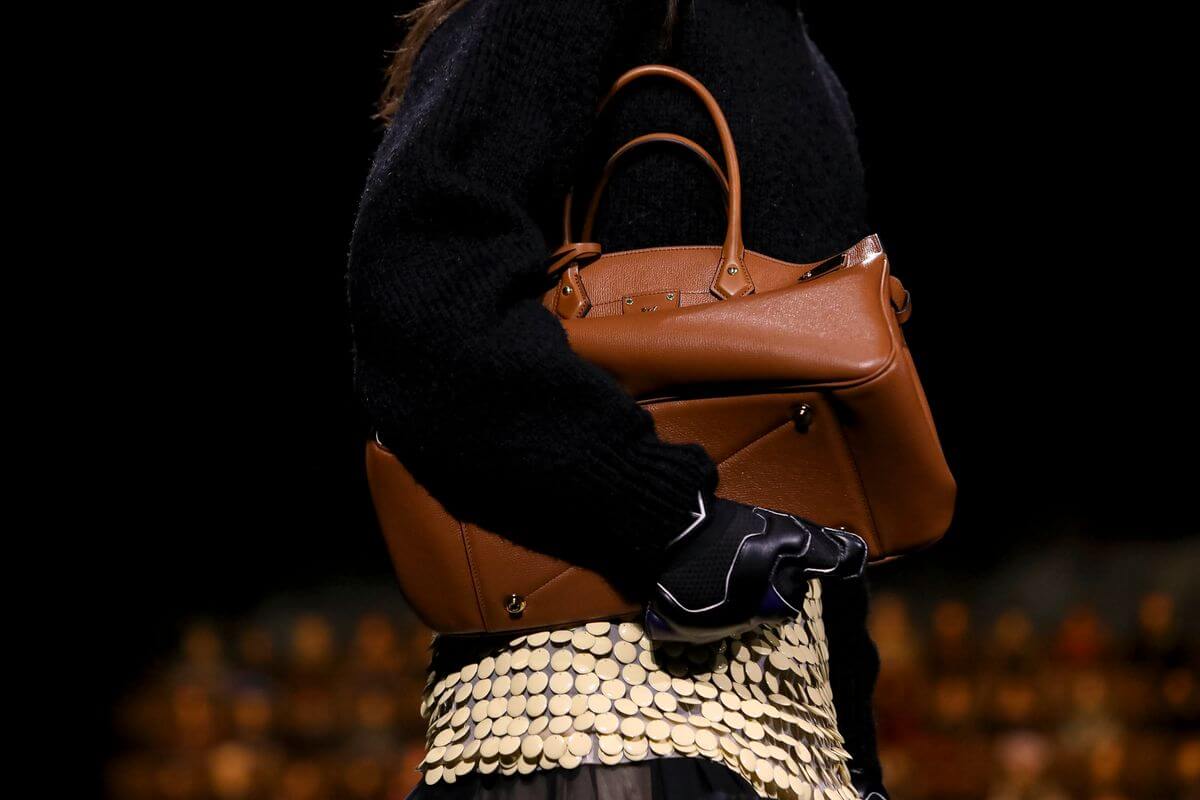 If this is what Nicholas Ghesquière is going to be in the future, we'll have to pay attention to this May's Met Gala.