READ IN: Español
Taking advantage of her time in Spain, María Becerra culminates her great moment with an exclusive Gallery Sessions set of her hit "Ojalá". 
The figure of María Becerra is essential to understand the evolution of current urban Latin music. The Buenos Aires native, who began her career as a YouTuber and now stands out in the top of the most listened to artists on platforms, is at the sweetest moment of her career. She is consummating her rise with her appearance at the prestigious Gallery Sessions, reserved for the most outstanding young musicians of the moment.
The song chosen for the occasion was "Ojalá", a video clip that has accumulated 30 million views on YouTube and tells us about a heartbreak in love. Maria has created an exclusive live set for Gallery Sessions, covering the song adding even more passion and sensuality, two of the main weapons of her music, to the original version.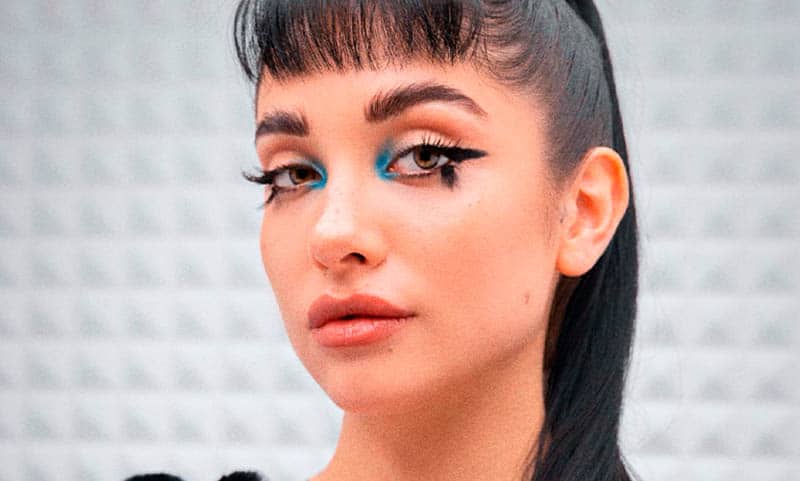 She also continues to venture into the world of fashion and for this exclusive performance she wanted to wear two pieces of ecological fur combined with laminated materials, belonging to the latest Lovercross Fall 22/23 collection presented at the last edition of Madrid Fashion Week.
María Becerra is one of the urban music artists of the year and her visit to Spain, where she performed at the Boombastic festival in Madrid and the Oh My Gol festival in Barcelona, has generated a lot of media interest. Fortunately we will soon be able to see her again, as she has announced 10 concerts in Spain for September and October.
Ver esta publicación en Instagram
But his recognition goes beyond that, as he has recently won two Tu Música Urbana awards in Puerto Rico, the epicentre of this musical genre. He began his career creating content for social networks and soon saw that he had a special talent for music, as he proved with his first EP "222" and his debut album "Animal".
He has close to 10 million followers on Instagram, has collaborated with all the biggest artists of the moment and has broken countless records in terms of platform audiences. So the question now is where his ceiling is. Maybe we can find out with her next album "La nena de Argentina", announced for the end of the year.