READ IN: Español
It's time to tackle the Dior show at Paris Fashion Week and I wouldn't know where to start. There are several obvious themes: feminism, the proposal and the brand's commitment to the cause. Maria Grazia Chiuri knows exactly what she's doing and where she wants to go, but do we know where they want to take us? In the show of the French house, the message was shouted out loud that, at all costs, it wanted to be sent, but no time was given for understanding and assimilation.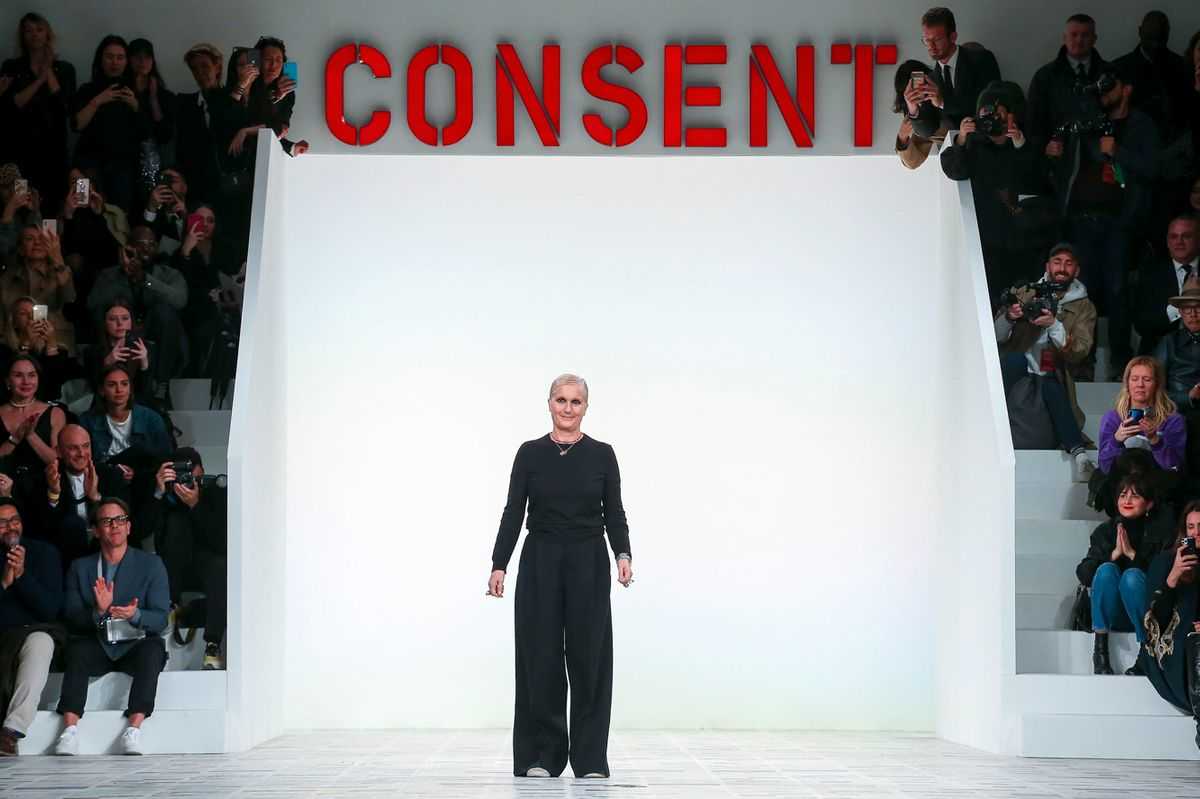 During this month of fashion, the empowerment of women and the demand for equality has been very present on the catwalks. Comparisons may be obnoxious, but they are really necessary. Recently, Miuccia Prada also championed the cause in her latest show and did so without the need for mesmerizing lights or superficial slogans. Prada let the designs speak for themselves.
By the other side, Dior wanted to forcefully introduce feminism through luminous posters and a floor covered with newspapers, the work of artist and activist Claire Fontaine (@readymadeartist). In addition, Jenny Hval, author of the song that accompanied the fashion show with the title "High Alice", has connotations in favor of the cause. But, although it is so necessary to give space and voice to this theme, it is still a fashion show and the incitement to consumption is viable. Is the pull of feminism being played on to increase sales?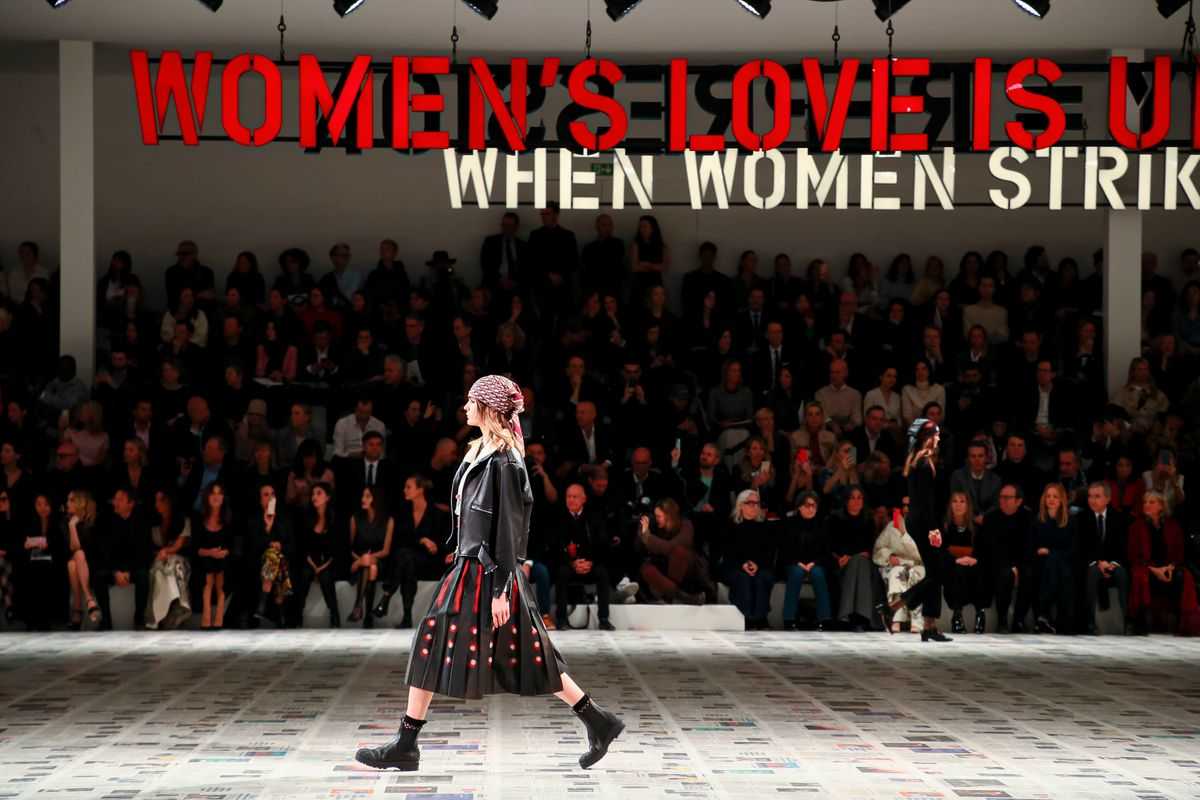 Chiuri's designs have not managed to convey anything of what was in the show. An empty proposal, although visually interesting. Just a T-shirt with the phrase "I say I", but Dior already marketed a similar T-shirt in 2017, "We should all be feminists", perhaps, a failure of originality? Despite being attractive looks, all the elements did not flow in their entirety.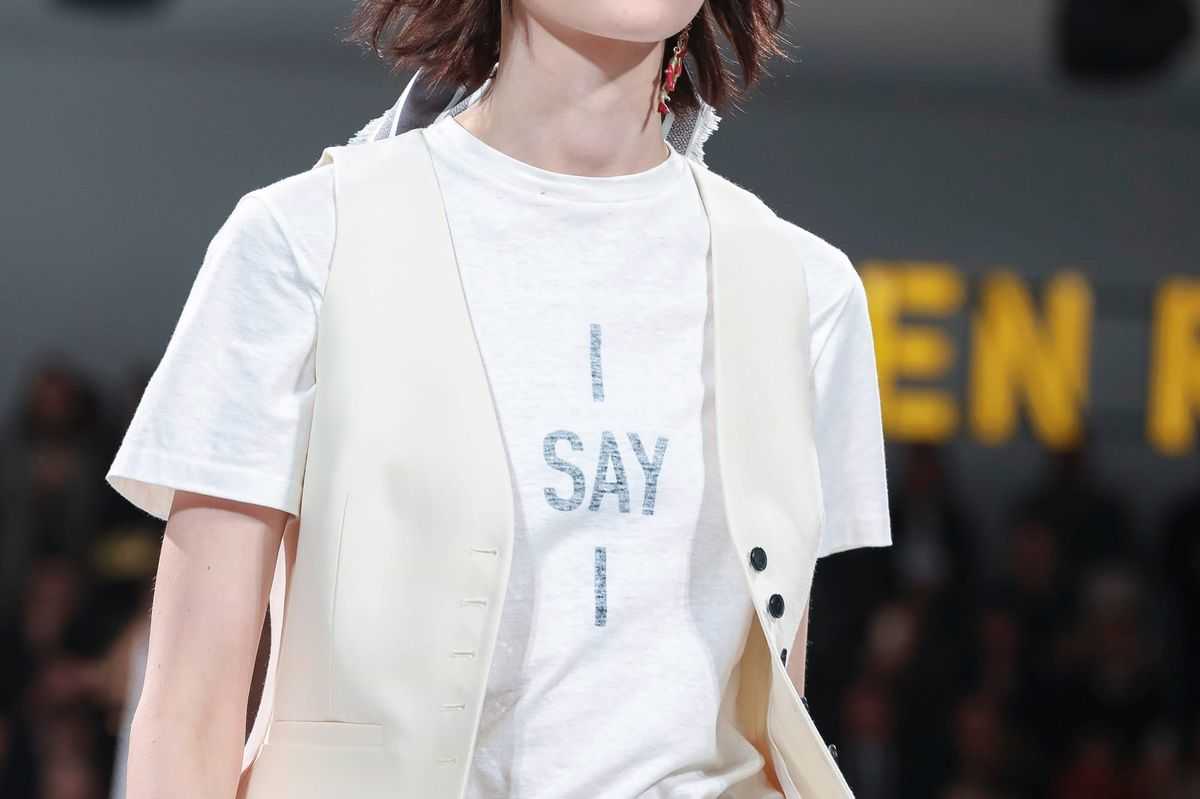 As for the offer, the creative director of the women's line has devised a very fresh, up-to-date collection for the coming season. The color black is the main protagonist of the fashion houses. Frames, in all their forms and fringes will have a preeminent place in our wardrobe. Streetwear has been overflowing, and Dior are also returning to a more thoughtful, more cared-for look. Schoolboy details between shirts, ties and checkered skirts, combined with a very sophisticated punk style.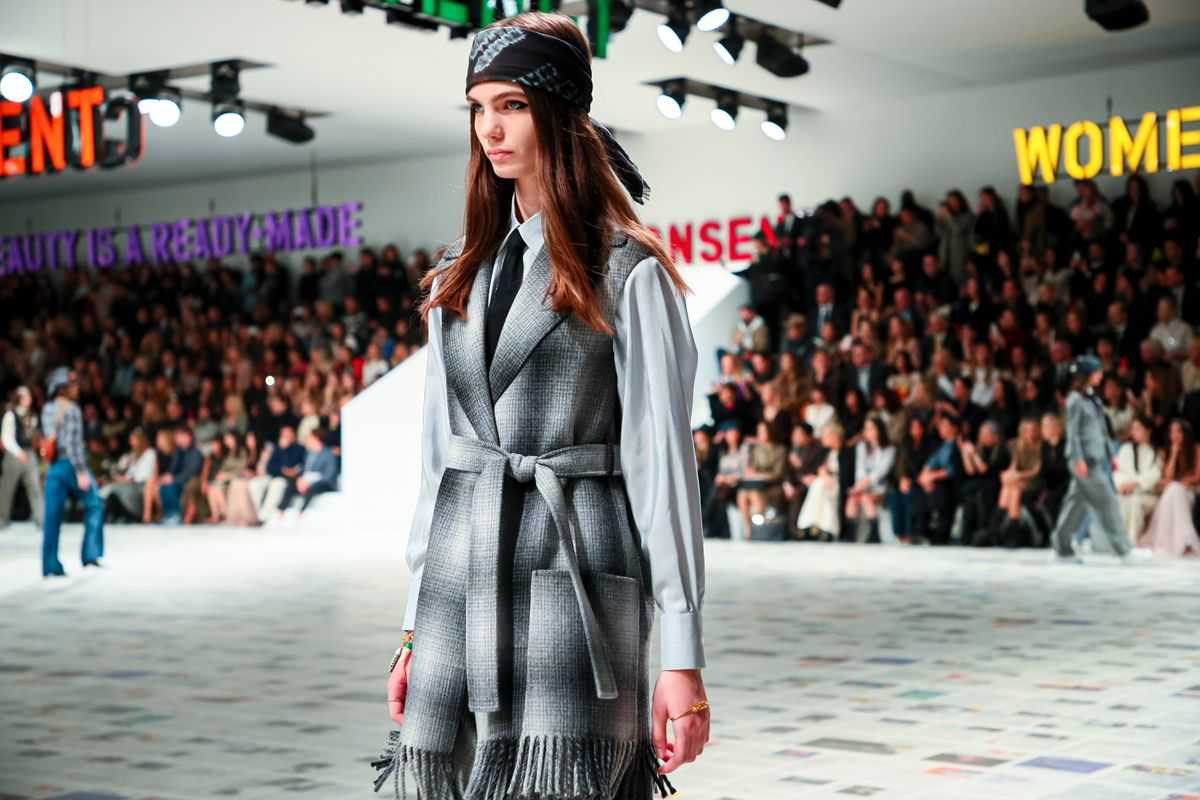 The parade took place in the Jardin des Tuileries located between Place de la Concorde and the Louvre. The museum and the house are starting a five-year partnership to finance ecological, landscaping and reconstruction projects for these Parisian public gardens.
Maria Grazia Chiuri is doing a great job at the French house, but sometimes less is more.